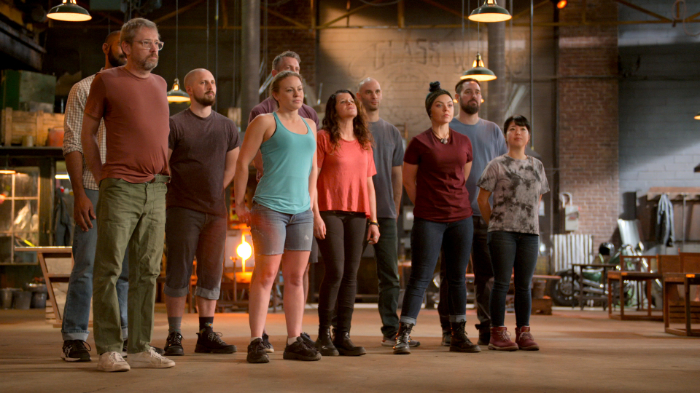 Glassblowing
| 05-01-2021
Elliot Walker in Netflix glassblowing show
On 22 January 2021, the second season of the international glassblowing competition 'Blown Away' launches on Netflix. Ten glassblowers have been selected to take part, each of whom must face a variety of challenges and the verdicts of the judges, as they are eliminated from the contest one by one, over the course of the show.
The series is filmed in Canada and offers the winner a prize package worth $60,000, including a residency at the Corning Museum of Glass in New York, and the title 'Best in Glass'. The series is presented by American tv host Nick Uhas, with chief judge Katherine Gray, a Canadian glass artist and professor of art at California State University, San Bernardino. Alongside them, different guest judges take part in each episode.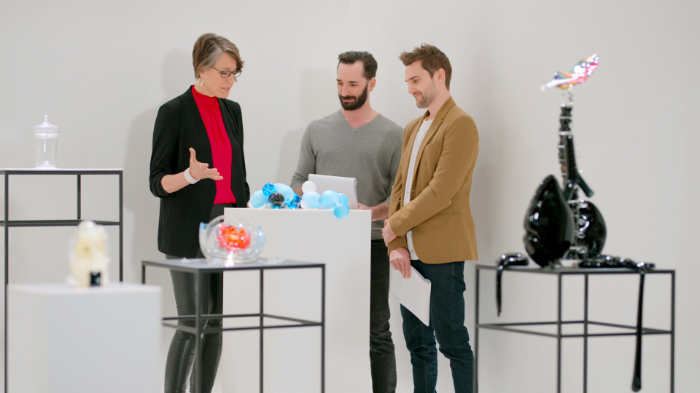 While most of those taking part in season two are based in the US and Canada, one is from Australia and the other is Britain's Elliot Walker, who is famous for his highly detailed and technically difficult cut fruit still life series, among a standout body of work.
Asked about why he had applied to take part, Elliot says, "To be perfectly honest, my application to Blown Away Season 2 came very late in the day. I had been reluctant to apply at all, knowing how challenging the experience must have been for the contestants. Plus, I had also just moved into a new studio and was eagerly awaiting the delivery of my first glass melting furnace – a tricky business to organise as it was coming from Vienna.
"It was mostly the well-meaning pressure from my studio assistant and partner, Bethany Wood, which finally tipped the balance, and I got my application in just in time. It was quite a lengthy form to complete, which, in the end, I quite enjoyed. I also had to make a short video introducing myself, which I did just after work, when I was covered in the grime and ash of the day – Very authentic!"
Elliot admits he was surprised to be selected, because he thought he "might have been a little too honest" during his selection interview. Then, he says, the fear set in. He had not watched the first series closely before applying, but he went online and watched each episode with new eyes, trying to think about what he would have done if he had faced those situations. Knowing that the second series would contain very different challenges made him feel daunted and excited in equal measure.
He also had to finalise the furnace delivery, which was scheduled for a few days after he had left the country for the filming.
All of the artists had to commit to a possible seven weeks of filming. This meant up to seven weeks away from home, family, partners and work. However, Elliot says that getting to know the other contestants and watching them work made the entire trip worthwhile: "It showed me again how welcoming and inspiring the global fraternity of furnace glass workers is."
Of course, we cannot report how many weeks Elliot was in the contest, as that would spoil the competition. Make a note to watch the first episode of Season 2 on Netflix on 22 January. In the meantime, you can also catch up with the first series online here (Netflix subscription required).
Main image: The 10 glassblowing contestants prepare to do battle in the first episode of Blown Away Season 2. Photo: David Leyes.
Glass Network digital brings you all the latest news and features about contemporary glass
Send your news, feature ideas or advertising requests to the Editor Linda Banks