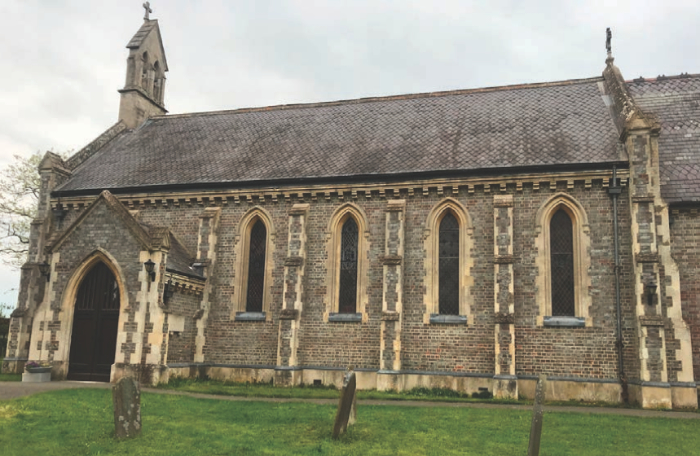 Design a window to commemorate WWI poet Wilfred Owen
The 2022 Stevens Competition invites early-stage glass artists to design a window for the church at Dunsden, where the war poet Wilfred Owen (1893-1918) lived from 1911 to 1913.
Run by the Worshipful Company of Glaziers and Painters of Glass, the Stevens Competition 2022 will select the up-and-coming Architectural Glass Artist of the Year.
The annual competition, which celebrates its 50th year in 2022, is open to students, assistants or employees of independent glass artists or commercial firms, self employed glass artists and artists from outside the UK, who have commenced their vocation in glass since 2014.
The competition awards a series of cash prizes for design and craftsmanship.
The window design will be installed at All Saints Church at Dunsden, South Oxfordshire and supported by the Dunsden Owen Association (DOA). Wilfred Owen came to the village in 1911 to act as lay assistant to the vicar. The organisation is seeking a striking, contemporary work to commemorate the time that the First World War poet, Wilfred Owen, spent in the village. The DOA states: "We would like the window design to reflect his stay here. Influential aspects include his encounters with local working people and their poverty; the church and its hierarchy; his empathy for the local landscape; and his study of botany at the university."
A site visit to tour the church is available on 11 November 2021 at 11am, with the option for individual visits on other dates by prior arrangement.
Full details and the Competition Brief are available in the Competitions and Awards section of the Glaziers' website: http://glazierscompany.org.uk/wp-content/uploads/2021/09/Stevens2022-V6A.pdf
Image: All Saints Church, Dunsden. The window to be replaced with the new design is the third from the left.
Glass Network digital brings you all the latest news and features about contemporary glass
Send your news, feature ideas or advertising requests to the Editor Linda Banks