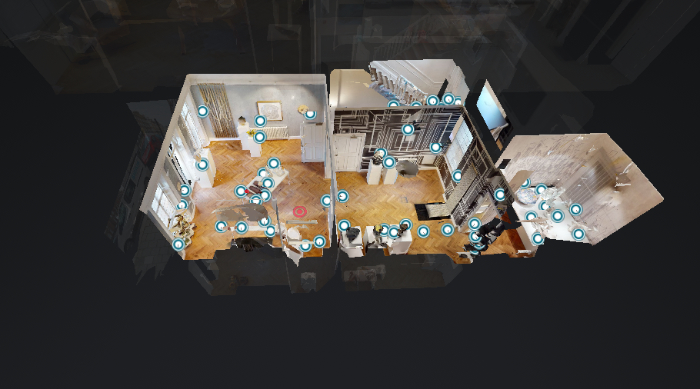 Crafting a Difference virtual exhibition at London's SoShiro
Art, craft and design exhibition organisers are finding new ways to overcome the limitations imposed by lockdowns and tier restrictions to bring art and design to buyers.
One solution is the Crafting a Difference show, taking place from 20 January until 2 April 2021, which is a physical exhibition that offers the option to view the gallery virtually from your computer.
Curated by Brian Kennedy, Crafting a Difference features five prestigious galleries showcasing over 200 works by 70 artists, displayed across five floors of SoShiro's flagship London atelier, housed in a magnificent Marylebone townhouse.
Among those exhibiting is London's Vessel Gallery, which is displaying work by a variety of top glass artists, including Baldwin & Guggisberg, Bethany Wood, Chris Day, Claire Malet, Enemark & Thompson, Fredrik Nielsen, James Lethbridge, Jeremy Maxwell Wintrebert, Jo Taylor, Laura Hart, Liam Reeves, Maarten Vrolijk, Morten Klitgaard, Nina Casson McGarva and Vanessa Hogge.
Also featuring glass artists are the Ting Ying gallery, with collaborative work by Vezzini & Chen, plus pieces by Zhao Jinya, as well as the MADEINBRITALY gallery, which has mixed media work including glass by Rosa Nguyen.
The event has been orchestrated to coincide with the virtual fairs The London Art Fair and Collect 2021.
The SoShiro space, at 23 Welbeck Street, London W1G 8DZ, offers a mix of gallery-style rooms but also shows works placed within a home environment.
The exhibition is not only available to view online but has been filmed for viewing, offering a virtual, interactive tour as well. The hope is that, if restrictions are relaxed, the event will be able to open its doors for 'exclusive by appointment' in-person visits before it closes on 2 April.
View all works for sale and full exhibition catalogue
Glass Network digital brings you all the latest news and features about contemporary glass
Send your news, feature ideas or advertising requests to the Editor Linda Banks