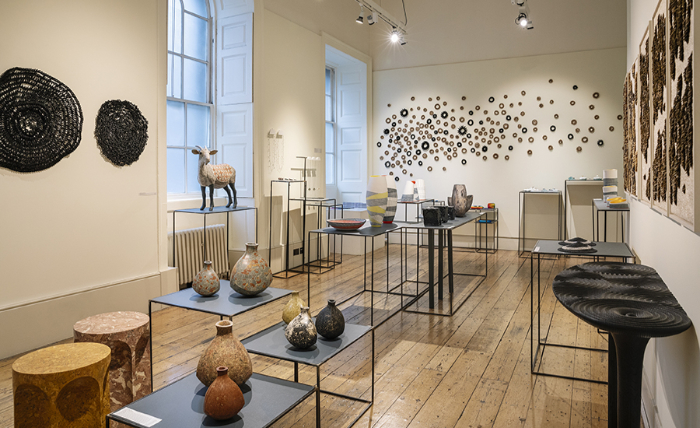 Craft Scotland at Collect 2023: applications now open
Glass artists living and working in Scotland have a short time left to apply for a place at the prestigious Collect 2023 exhibition with Craft Scotland.
Applications are now open for makers who produce works of collectable contemporary craft, to be a part of Craft Scotland's showcase at Collect 2023.
Collect showcases exceptional work made in the last five years by living artists and designers. Craft Scotland is looking for makers who produce works of collectable contemporary craft, including glass, with a demonstrable in-depth knowledge of materials, excellence in making (process and skill), and an artistic vision.
Collect showcases makers who push the boundaries of their practice. The benefits for participating makers are wide-reaching, with many makers receiving commissions at the fair, being invited to exhibit with commercial galleries, having work purchased for museum and private collections, and receiving considerable press and social media interest, both before and during the fair.
A selection panel appointed by Craft Scotland will meet to review all applications to shortlist a group of makers. These makers will then be submitted to the Crafts Council's Advisory Panel for final signoff. All applicants will be notified of the outcome of their application in early September 2022.
Those selected will have their work on show and for sale at Collect, which runs from Wednesday 1 – Sunday 5 March 2023 at Somerset House, Strand, London WC2R 1LA.
Please note the deadline to apply is 5pm, Wednesday 10 August 2022.
See the Application Pack & Guidance for further information and a link to the application form. This document is also available to download as a simplified Word document and a large print format.
Image: A view of Collect 2022. Image: Claudia Rocha.
Glass Network digital brings you all the latest news and features about contemporary glass
Send your news, feature ideas or advertising requests to the Editor Linda Banks