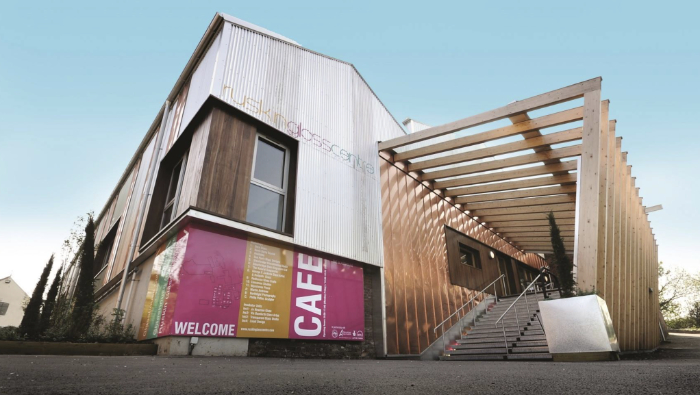 Contemporary Glass Society AGM this August
All Contemporary Glass Society (CGS) members are invited to attend the first in-person Annual General Meeting (AGM) for several years.
The 2022 AGM takes place on Friday 26 August, at the Ruskin Glass Centre, Wollaston Road, Stourbridge, West Midlands DY8 4HE. It starts at 3.15pm. This is during the International Festival of Glass, so attendees will be able to take part in a wide range of activities before and after the AGM, and view the exhibitions as well.
The CGS 'Holiday Heaven' postcard exhibition opens at the Ruskin Glass Centre on the same evening, at 5pm.
Prior to the AGM, the Ruskin Glass Centre will be hosting a series of lectures and presentations:
10.30am Sigridur Asgeirsdottir and Chris Bird Jones, Women's International Glass Workshop
11.30am Joon yong Kim, The Role of Global Craft Competitions and Artists
12.30pm Panel Discussion, Working with Glass in the Public Art Realm
2pm CGS Chit Chat
Here is the agenda for the 2022 AGM:
1. WELCOME BY CHAIR
2. NOTIFICATION OF ANY OTHER BUSINESS
3. APPROVAL OF AGM MINUTES 2021
4. THE CGS YEAR
5. TREASURER'S REPORT
6. RESIGNATION OF BOARD MEMBERS:
Fiona Fawcett
Susan Purser Hope
Mike Barnes
7. ELECTION OF TRUSTEES/BOARD:
Fiona Fawcett
Susan Purser Hope
Mike Barnes
8. RESIGNATION OF OFFICERS
All
9. NOMINATION AND ELECTION OF OFFICERS
Chair – Susan Purser Hope
Treasurer – Michael Barnes MD FRCP
Company Secretary – Sarah Brown
10. ANY OTHER BUSINESS
Please send apologies to Pam Reekie via email: admin@cgs.org.uk
The 2021-2022 accounts are available on request.
Charity Number 1153382, Company Number 5062300
Glass Network digital brings you all the latest news and features about contemporary glass
Send your news, feature ideas or advertising requests to the Editor Linda Banks