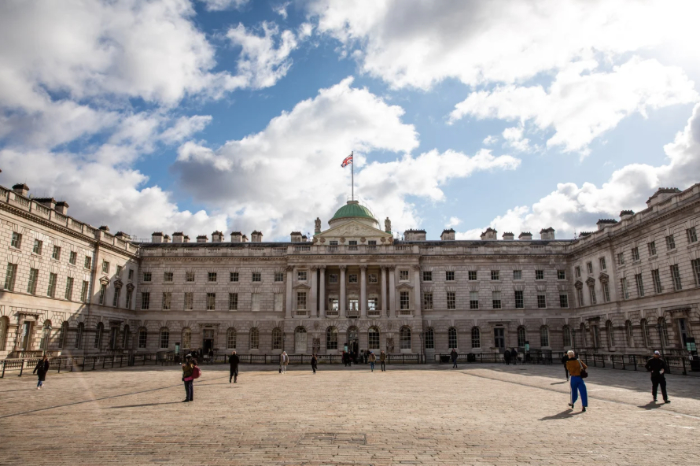 Collect fair returns to Somerset House and online
Collect, the international contemporary craft and design fair, returns this month, with a physical show at Somerset House in London from 23-27 February 2022, plus an online exhibition at Artsy.net from 23 February.
Now in its 18th year, the 2022 hybrid fair, organised by the Crafts Council, builds on Collect's successful digital-only event in 2021.
The fair opens for VIP previews on 23 and 24 February, and to the public from 25-27 February.
Collect features a selection of exhibiting galleries, representing some of the most exciting international craft artists working today, from the emerging to the established. The work is all made in the last five years by living artists and designers, allowing each gallery to curate its own display and commission new pieces or bodies of work especially for Collect.
The exhibits span many craft disciplines, including glass, ceramics, lacquer, art jewellery, precious metalwork, textiles, fibre, wood and paper, as well as works using non-traditional materials like resin and bone.
Galleries and organisations representing the glass world physically or in the online exhibition include Bullseye Projects, Flow Gallery, Joanna Bird Contemporary Collections, London Glassblowing, North Lands Creative and the Queen Elizabeth Scholarship Trust (QEST).
US-based Bullseye Projects will present printed glass work from emerging artist Anthony Amoako-Attah that incorporates traditional designs and symbols from his local Ghana. Meanwhile, dichroic glass by Dawn Bendick will be highlighted by Joanna Bird Contemporary Collections. Both artists have been shortlisted for the Brookfield Properties Craft Award, among a group of five artists selected from the 350 artists showing at Collect 2022. The winner will be announced on 24 February 2022.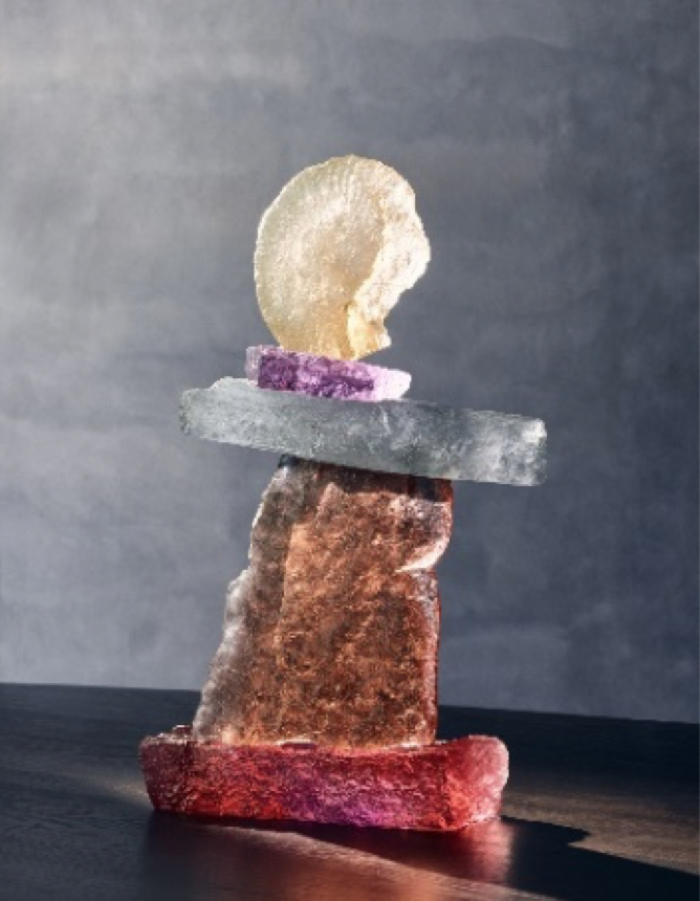 Alongside the international galleries' displays, craft installations by emerging artists will be presented at Collect Open. A total of 13 projects by artists and collectives from Chile, France, Israel and the UK will be on show. Glass artists Lisa Pettibone and Laura Quinn are among those taking part. Lisa Pettibone will be showing a kinetic installation entitled, 'Instrument of Thought: A meditation on matter and light'. She received an Arts Council England National Lottery grant to complete and install the project.
There will also be a programme of talks presented by the Crafts Council live and online.
Collect is open to the public at Somerset House, Strand, London, WC2R 1LA, UK, from 25-27 February 2022, between 11.00-18.00 daily. Tickets and visitor information is available from this link. Early general admission bookings made before 3 February 2022 save 20%.
The show is available to view online via Artsy.net from 23 February until 6 March 2022.
Glass Network digital brings you all the latest news and features about contemporary glass
Send your news, feature ideas or advertising requests to the Editor Linda Banks