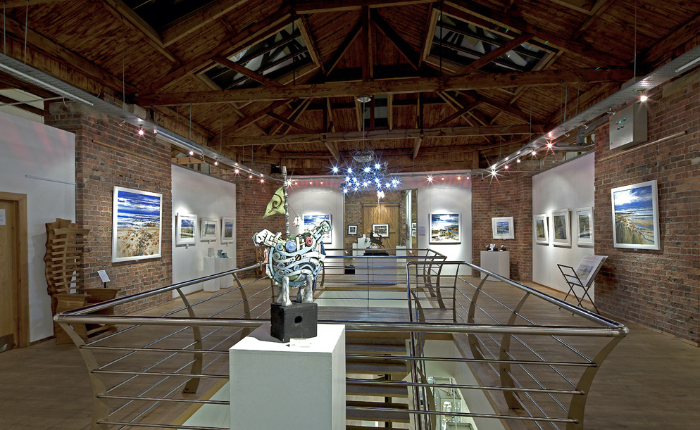 CGS glass artists showcase at prestigious Biscuit Factory gallery
The Contemporary Glass Society (CGS) is delighted to announce a year-long association with Newcastle's Biscuit Factory gallery during 2021. As a result of this collaboration, CGS glass artist members now have the opportunity to submit applications for 'The Best of the Best – a Selected Show', where selected makers can exhibit their best work.
Each quarter in 2021, between six and eight CGS glass artist members will be represented through between three and five pieces per artist, both in the gallery and online. The first exhibition is scheduled to commence in March 2021 as part of the gallery's Spring exhibition. At the moment, owing to the pandemic, exact dates for the show are not finalised and it may be moved back to April in line with the Gallery's headline show for the season. This will be confirmed later.
The Biscuit Factory is the UK's largest independent contemporary art, craft and design gallery, set in the heart of Newcastle's cultural quarter. Housed in a former Victorian warehouse, beautiful gallery spaces are set over two floors, displaying a range of contemporary fine art, sculpture, original prints and jewellery, quality craftsmanship and design-led homewares from over 200 artists every season.
The Biscuit Factory will add its commission of 40% plus VAT to artists' prices. Because of the problems caused by the pandemic, CGS is not adding commission to any sales. However, if you sell your work and feel able to, please contribute 5% commission (or what you can afford) towards CGS fund raising. The entry fee for each quarterly exhibition is £15 per artist (a reduced charge because of the impact of the pandemic on CGS members).
All pieces submitted with their images for consideration must be of the actual pieces presented for inclusion.
The gallery welcomes submissions of all scales, sculptural as well as functional forms, both wall hung and plinth work. It is particularly looking for contemporary examples of glass making, whether in technique, form or aesthetic.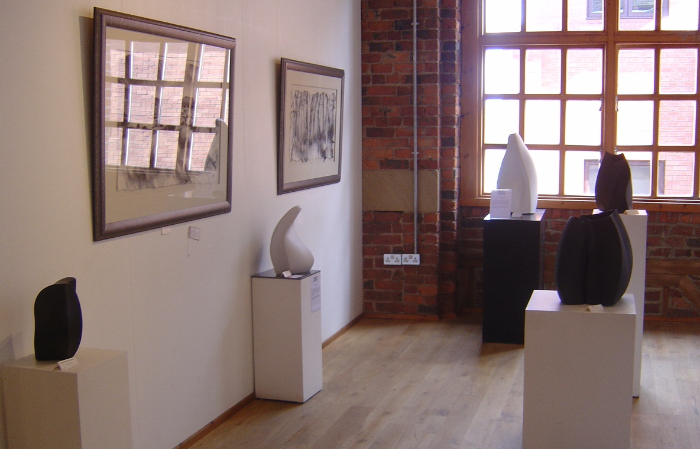 The exhibitions will be promoted by the gallery via its website, social media and newsletter, and will be shown on the CGS website and shared on its social media.
CGS members who wish to take part in the first quarterly exhibition should apply by downloading the application form here: CGS at the Biscuit Factory 2021- Application for 1st Quarter FINAL 07.12.2020 and submitting it by the deadline of midnight on Monday 13 January 2021. Selections will be made, and artists notified, by Monday 1 February 2021. Work must be delivered to the gallery on Saturday 27 and Sunday 28 February. Artists are responsible for sending work and collecting unsold work from the gallery (in person or by courier).
Information to keep is available to download here: THE BEST OF THE BEST EXHIBITION, NEWCASTLE 2021 – Information to Keep (preliminary) – FINAL
Feature image: Cube Gallery, first floor at the Biscuit Factory. Photographer: Graeme Peacock.
Glass Network digital brings you all the latest news and features about contemporary glass
Send your news, feature ideas or advertising requests to the Editor Linda Banks