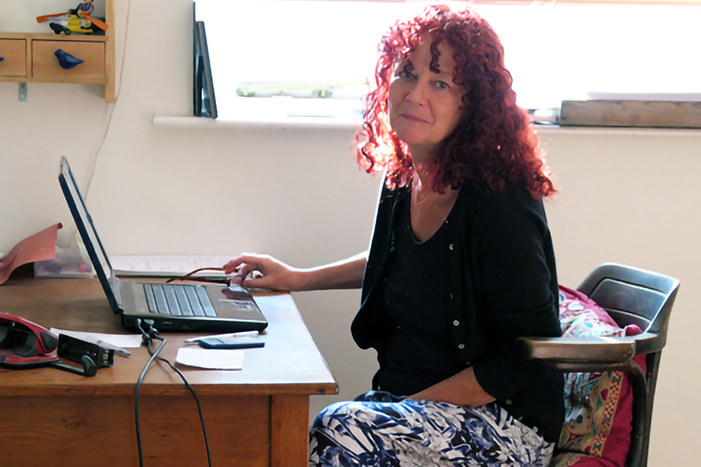 Call to artists for the 2022 Amanda Moriarty Memorial Prize
The 2022 Amanda Moriarty Memorial Prize offers the chance to win a five-day residency at The Glass Hub in Wiltshire.
In 2017, Amanda Moriarty, a long-serving Board member and Honorary Treasurer of the Contemporary Glass Society (CGS), passed away. To celebrate her enthusiasm and encouragement of glassmaking, CGS offers this annual prize in her memory.
The residency will enable the winner to extend their practice, with the assistance of the Glass Hub directors, Helga Watkins-Baker and Katrina Rothe, and the Glass Hub team.
The aim is to develop original ideas, with the potential to produce a new piece of work or project through to a finished piece. This can be in kiln, hot glass or lampworking techniques, or a combination of all.
The Glass Hub provides extensive glass-working facilities, supported by a dedicated team to foster individual creative growth and expertise. It runs glassmaking courses in glassblowing, fusing, lampworking and kiln working, plus many specialist techniques for all abilities, from beginner to master.
CGS will pay £300 towards accommodation/travel during the residency.
This is a fantastic opportunity for glass artists at all levels and at all stages of their careers to step back, take time and explore their potential in well-equipped studios alongside established tutors and artists.
We know that there will be a great deal of interest in this prize, so please tell us all about yourself and what you hope to achieve in your application.
A short list of four artists will be selected from all the applications. They will be interviewed via Zoom by members of the Glass Hub and the CGS Board.
The winner will be announced in early May 2022.
The residency will take place in Autumn 2022, subject to studio availability. Final dates will be confirmed by The Glass Hub.All CGS members can apply for this Prize by completing the application form and returning it to admin@cgs.org.uk . If you are not yet a member of CGS, why not join now to take advantage of this great opportunity? The application form is available via this link on the CGS Noticeboard.
The deadline for applications is Monday 4 April 2022.
Read about the experiences of some previous winners of the Amanda Moriarty Memorial Prize: Calum Dawes and Cara Wassenberg.
Image: Amanda Moriarty, in whose name this annual prize is awarded.
Glass Network digital brings you all the latest news and features about contemporary glass
Send your news, feature ideas or advertising requests to the Editor Linda Banks