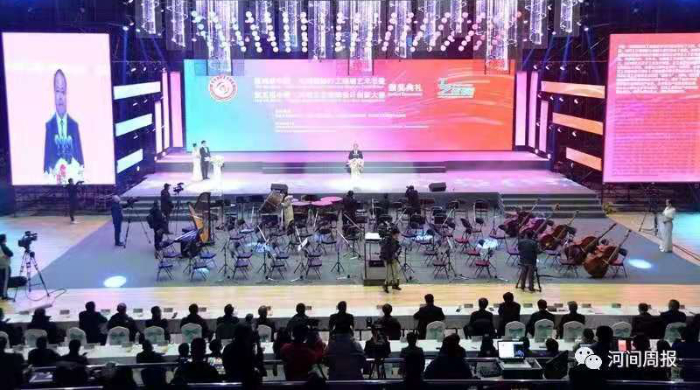 Call for artists for China's Craft Glass Creation & Design competition and exhibition
The sixth edition of the Craft Glass Creation & Design International Competition and Exhibition is set to take part in China from 10 December 2021 to 15 January 2022 and glass artists are invited to submit images of their work for consideration by the event committee.
The event is organised by the Fine Art College of Qinghua University, China Handcraft Association and Hejian City Council.
Application is by the submission of 300dpi digital photographs of between three and 10 artworks. Based on these images, glass artists will be selected to show their work in China, with the chance to win many prizes.
Selected artists will have their work shipped to China, with shipping costs covered by the committee. Prize winners will also be invited to attend the opening of the exhibition, with air fares paid for by the committee.
The submitted works will be auctioned by the committee and Government in December. Last year, many international artists' artworks were bought by the City Museum and private collectors during the auction.
Prizes:
A Special Gold Medal + a car 5600 GBP
First Medal x 888 GBP/each
Second Medal x 444GBP/each
Third Medal x 267 GBP/each
Good work medal x several,177GBP/each
All the awarded work will receive a certificate and trophy and be included in the art auction.
To enter the competition, send your contact details plus three to10 images (300dpi) of three to 10 pieces of work, along with details of the size of the artworks, and titles, to this email address: interglasschina@163.com. All work must have been made since 1 January 2011.
The deadline to submit entries is 16 August 2021.
For further information please contact Ms. Zhao, Associate Professor in Guangdong Polytechnic Normal University, on email: interglasschina@163.com .
Image: Mr Weijiang Yin speaking at the 5th edition of the event.
Glass Network digital brings you all the latest news and features about contemporary glass
Send your news, feature ideas or advertising requests to the Editor Linda Banks