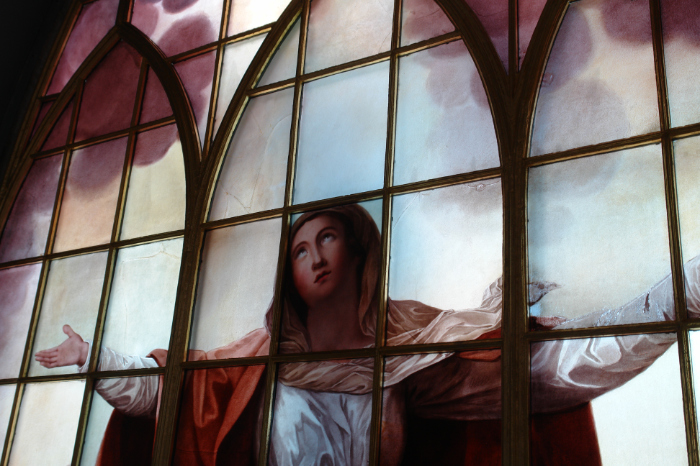 BSMGP webinar on 18th century, Regency and Victorian painted glass
The fascinating painted glass of the 18th century, and the transitional period from the Regency into the early Victorian Era, will be the subject of a webinar presentation by Steve Clare, the chairman of the Conservation Working Group of The British Society of Master Glass Painters, in November 2020.
Steve Clare has unrivalled experience in the conservation of glass of this period. In his talk, entitled 'The Magic Lantern', he will discuss the techniques and methods of important figures, such as Peckitt, James Pearson, Francis Eginton, and Joseph Hale Miller, accompanied by images taken during live conservation projects.
Steve Clare ACR, FMGP is a conservator in private practice, national stained glass advisor to the National Trust, and Consultant to the cathedrals at Wells, Gloucester and Winchester, King's College Chapel, Cambridge and St George's Chapel, Windsor Castle. He established Holy Well Glass in 1995.
While BSMGP lectures are normally held in person, during the COVID-19 restrictions, they will take place online using Zoom, for the reduced fee of £5.00 (£4.25 members). To book for this second in the series of BSMGP webinar presentations, taking place on Friday 27 November 2020 at 7pm, click here.
Image: The East Window, St Alkmund, Shrewsbury. Photo by Holy Well Glass.
Glass Network digital brings you all the latest news and features about contemporary glass
Send your news, feature ideas or advertising requests to the Editor Linda Banks