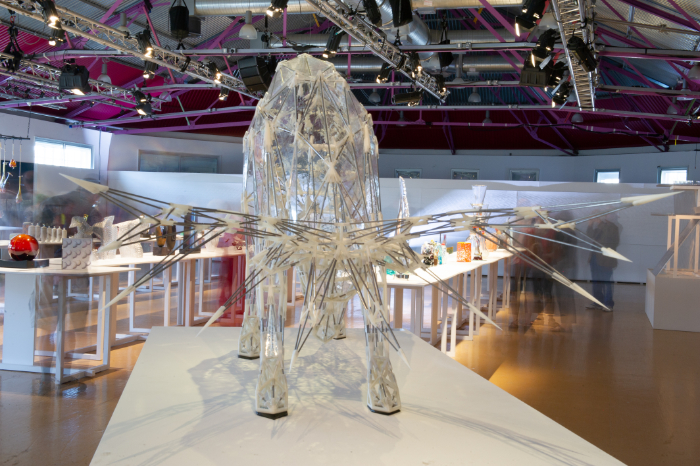 British Glass Biennale 2022 – What will you submit?
The British Glass Biennale is a highlight of the glass calendar and hailed as "the foremost juried exhibition of excellence in contemporary glass" for artists, designers and craftspeople working in the UK and British artists working abroad.
The organisers of the British Glass Biennale will be opening the online submission process in early November 2021, so make a note to look out for the application form when it goes live. Successful applicants will have their work featured at the Biennale in 2022, which is seen as the flagship exhibition of the International Festival of Glass.
The British Glass Biennale is open to artists, designers, craftspeople and students working in all areas of contemporary glass practice or using glass as a key design element. The emphasis is on new work, demonstrating the highest level of excellence in design, creative imagination and technical skill.
The British Glass Biennale and the International Festival of Glass were established to encourage and support glass artists and craftspeople. It is in this sprit that, in recognition of the difficulties for many over the last few years, the submission fee has been significantly reduced, to £10, for all categories.
Applicants must:
Have been living and working in the United Kingdom of Great Britain and Northern Ireland for the last two consecutive years;
Or be living, working or studying abroad, but possess a British passport and have previously lived in the UK for a minimum of 15 years;
Or be studying on glass arts course in the UK.
Artists can submit up to three pieces for consideration, each of which must be predominantly made of glass, but can incorporate other materials. The work must have been made since 1 March 2019 and all pieces selected for display must be for sale.
The Jury for the British Glass Biennale 2022:
Michelle Bowen, Director, UK New Artists
Brandi P. Clark, Executive Director, Glass Arts Society
James Devereux, Artist & Director, Devereux & Huskie Glassworks
Wayne Strattman, President, Strattman Design, USA
Bryony Windsor, Relationship Manager (Visual Arts) Midlands, Arts Council England
Matt Durran, Curator.
The British Glass Biennale opens in the historic glassmaking area of Stourbridge, UK, on 26 August 2022 and closes on 1 October 2022. The private view and awards ceremony will be held, by invitation, on Thursday 25 August 2022.
The online submission form will open in early November. Keep an eye on the Biennale website for updates: https://glassbiennale.org
Deadline for entries to the British Glass Biennale: Midnight, Sunday 27 February 2022.
Find out more about the International Festival of Glass 2022 here.
Image: Selected artworks on display at the 2019 British Glass Biennale, held at the International Festival of Glass 2019. Photo: John Plant.
Glass Network digital brings you all the latest news and features about contemporary glass
Send your news, feature ideas or advertising requests to the Editor Linda Banks