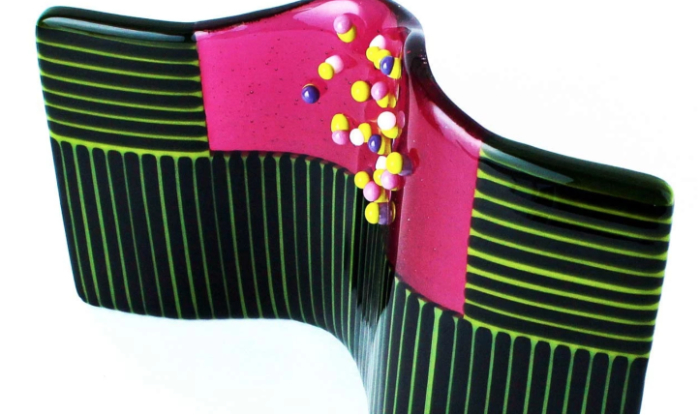 Biscuit Factory contemporary glass exhibition open
The Contemporary Glass Society is pleased to announce that an exhibition of glass by its members is now open at the Biscuit Factory, as a result of an exciting new collaboration with the gallery in 2021.
This is the first season of work that will be shown and offered for sale via the Biscuit Factory, with new glass artists participating in each quarter.
The current selection of artwork is by UK-based artists Catherine Mahe, Helen Grierson, Kate Henderson, Morag Reekie, Pat Marvell, Penny Riley-Smith, Stevie Davies and Sue Woolhouse.
Work includes sculptures and functional wares, made in a diverse variety of styles, colours and techniques.
You can view and purchase all the pieces via this link.
The Biscuit Factory also offers the option to buy in instalments via the Own Art scheme.
The Biscuit Factory is an independent contemporary art, craft and design gallery set in the heart of Newcastle's cultural quarter. Housed in a former Victorian warehouse, it has gallery spaces set over two floors. It displays a range of contemporary fine art, sculpture, original prints and jewellery, quality craftsmanship and design-led homewares from over 200 artists every season.
Feature image: Textured Green and Pink Sculpture by Catherine Mahe.
Glass Network digital brings you all the latest news and features about contemporary glass
Send your news, feature ideas or advertising requests to the Editor Linda Banks