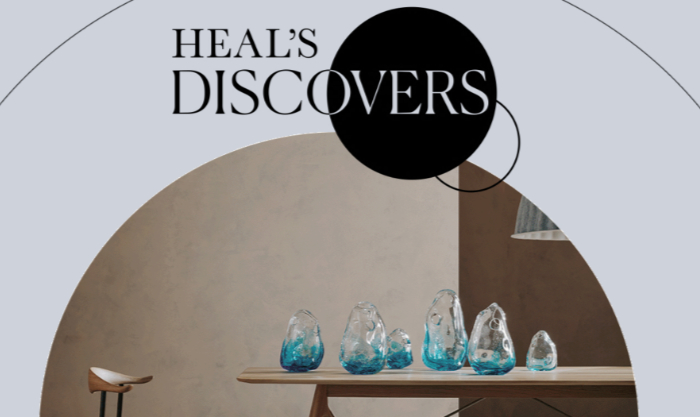 Apply to sell your artworks at Heal's
Iconic homewares brand Heal's is seeking emerging designers who would like the chance to sell through its stores and online.
Supporting innovation has been at the heart of Heal's for more than two centuries and, since 2004, the company's Heal's Discovers programme has provided a platform for pioneering designers to showcase their skills and creativity.
Between now and 22 October 2021, new designers working across any medium, from furniture design to home accessories, can send in details and images to be considered.
The callout is open to anyone from any discipline, with the in-house buying team working with the designers to bring their products to market and shine a light on their up-and-coming brand.
Sabina Miller, head buyer at Heal's, comments, "The Heal's Discovers programme has been running since 2004 and has been such a success. Over this time, we have been able to work alongside incredible design talent to bring new and interesting homewares to our discerning customers. So, if you're new to design, or looking to take your brand to the next level, Heal's would love to hear from you."
Find out full details via this page on the Heal's website.
Among the five designers being launched at Heal's this season is Lea Randebrock, who has worked with the London Glass Company to develop unique vases made from offcuts of glass which are often thrown away. The bubbles seen within the vases, which are often seen as an error for glassmakers, have been made into a beautiful feature of the collection.
Glass Network digital brings you all the latest news and features about contemporary glass
Send your news, feature ideas or advertising requests to the Editor Linda Banks