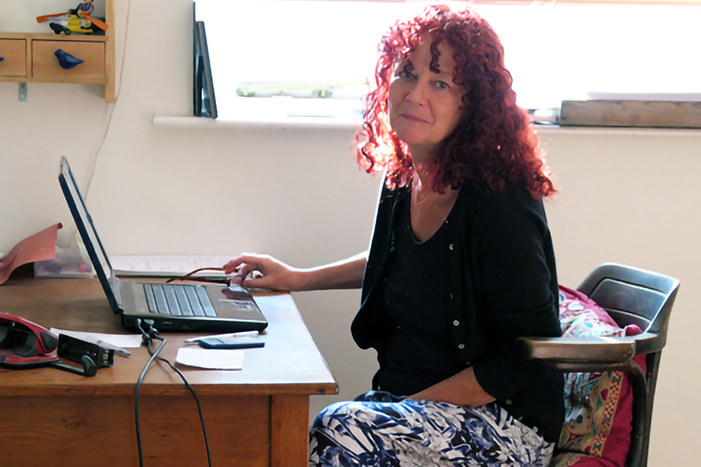 Amanda Moriarty Memorial Prize hotshop opportunity for CGS members
In 2017, Amanda Moriarty, a long-serving Board member and Honorary Treasurer of CGS, passed away.  In memory of her enthusiasm and encouragement of glassmaking, we offer an annual prize to CGS members. For 2021, the prize is the chance to take part in a four-day hotshop residency.
Devereux and Huskie Glassworks have generously donated a four-day residency in their studio and the winner will have the opportunity to extend their practice with the assistance of both James Devereux and Katherine Huskie.
The aim will be to develop an idea or project and produce a new piece of work or project through to a finished piece. This will be achieved in two parts: Session One – idea development and preparation for Session Two; Session Two – Production of finished works.
CGS will also pay £300 towards accommodation/travel during the residency.
This is a fantastic opportunity to work in a well-equipped hotshop alongside two established artists.
The residency will take place in 2021, subject to studio availability and coronavirus restrictions. This will be discussed and confirmed with James and Katherine.
We know that there will be a great deal of interest in this prize so please ensure that you tell us all about yourself and what you hope to achieve in your application.
The prize is open to all CGS members. Apply by completing an application form via this link and returning it to admin@cgs.org.uk  by 1 December 2020.
The winner will be announced by 20 January 2021.
Glass Network digital brings you all the latest news and features about contemporary glass
Send your news, feature ideas or advertising requests to the Editor Linda Banks