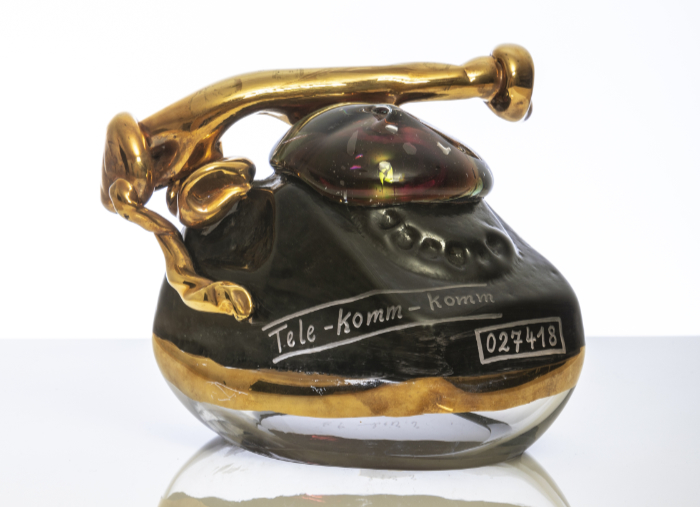 A State of Matter glass sculpture exhibition at Henry Moore Institute
Glass sculptures made between 1965 and the present day will be on display in a new exhibition at the Henry Moore Institute in Leeds, UK. The show, entitled 'A State of Matter: Modern and Contemporary Glass Sculpture', opens on 18 February 2022.
It presents work by 16 artists and explores glass through its three different states of matter: solid, liquid and gas, which roughly correspond to techniques such as cast glass, poured molten glass, and blown glass.
The glass sculpture exhibition showcases the material properties of glass as a medium, and the ways in which artists have worked with, or against, these properties.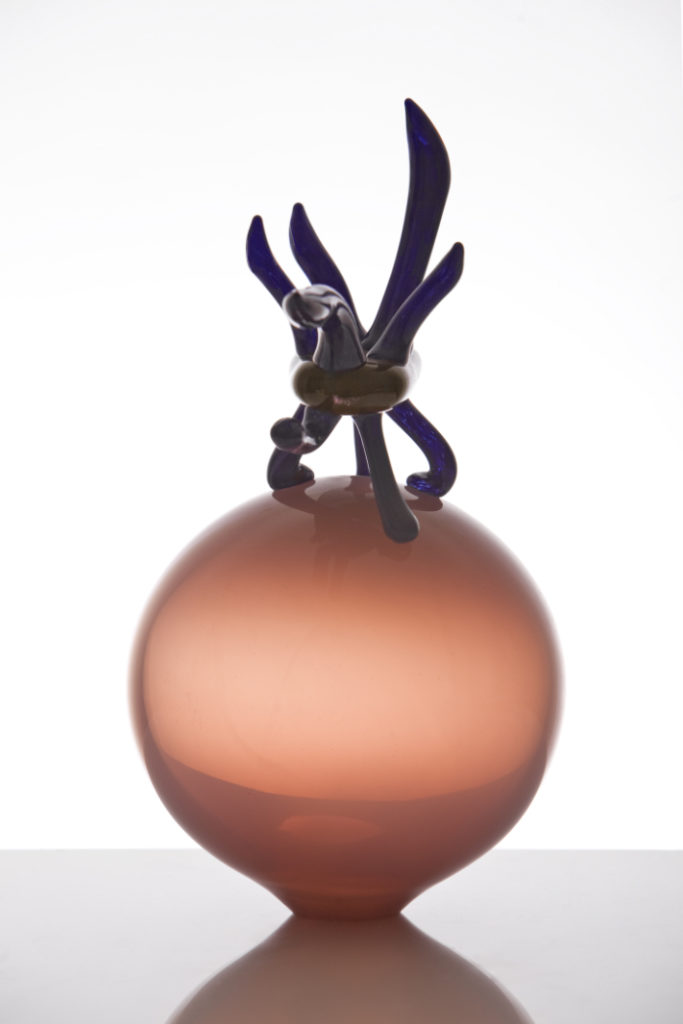 The exhibition is curated by the Henry Moore Institute's Research Curator Dr Clare O'Dowd who says, "Glass is a mysterious and wonderful thing. Alongside its aesthetic qualities, the alchemical and secretive production processes involved in working with glass have rendered it an especially troublesome proposition for sculptors. The sculpture on display in this exhibition shows the breadth of ways sculptors have got to grips with the material.
"Interest in glass as a material for sculpture has never been greater. From the success of Netflix's 'Blown Away' TV series, to the UN's support for the International Year of Glass and the development of this major exhibition, glass is truly having its moment in the spotlight."
This exhibition highlights some of the ways artists have worked with glass, sometimes using its common properties, sometimes challenging them, and often whilst making profound underlying comments on issues of identity or human frailty.
The show also explores some of the collaborations between artists and master glassmakers, as shown in many of the works generously loaned by the National Glass Centre in Sunderland.
The artists represented in the exhibition are:
Solid (cast, moulded, lamp-worked and rolled glass): Erwin Eisch; Luke Jerram; Joseph Kosuth; Silvia Levenson; Bruce McLean; Alena Matějka and Elliot Walker.
Liquid (melted, poured, dripped or stretched glass): Alexandra Engelfriet; Claire Falkenstein and Petr Stanicky.
Gas (blown glass): The De La Torre Brothers; Maria Bang Espersen; Mona Hatoum; Hew Locke; Nicholas Pope and Emma Woffenden.
'A State of Matter: Modern and Contemporary Glass Sculpture', takes place from 18 February-5 June 2022 at the Henry Moore Institute, The Headrow, Leeds, LS1 3AH. It is open from Tuesday to Sunday, 10am-5pm, and entry is free. More information: https://www.henry-moore.org
The Henry Moore Foundation was established by Henry Moore, recognised as one of the great sculptors of the 20th century, and his family, in 1977, to encourage public appreciation of the visual arts. As part of the Henry Moore Foundation, the Henry Moore Institute is a hub for sculpture, connecting a global network of artists and scholars, continuing research into the art form and ensuring that sculpture is accessible and celebrated by a wide audience.
Main image: 'Tele Komm Komm 027-418' (1998) by Erwin Eisch. Courtesy National Glass Centre. Photo: David Williams.
Glass Network digital brings you all the latest news and features about contemporary glass
Send your news, feature ideas or advertising requests to the Editor Linda Banks