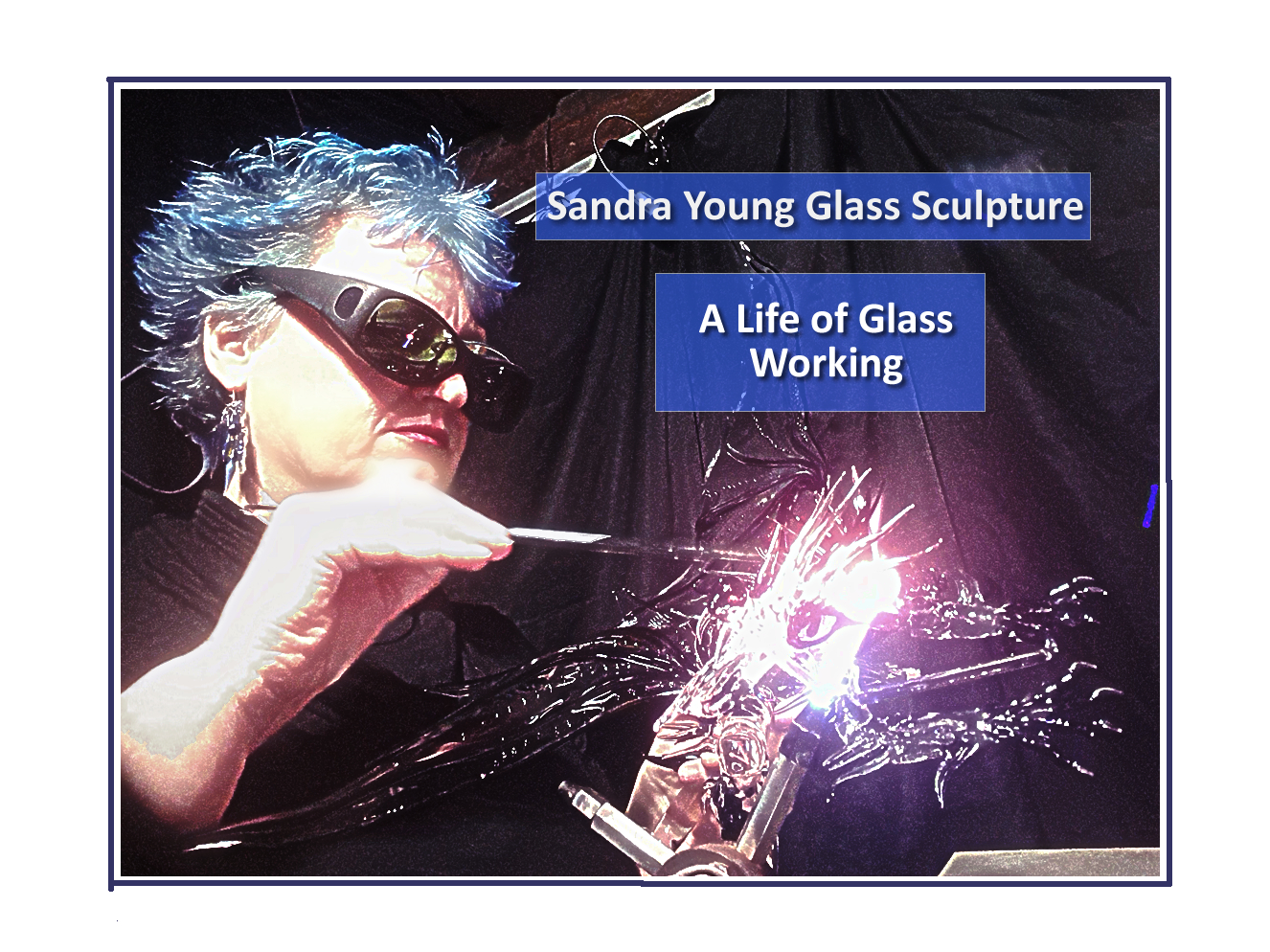 Email:sandra@firecreation.com
Website:http://www.firecreation.com
Region:South West England
Technique:Flame working
Occupation:Artist, Educator
Discipline:Design, Jewellery, Sculptural
Areas of Interest:Competitions, Exhibition, Workshops
Product:Commission, Design/ Functional/ interiors, Fine Art, Installations, Jewellery, Lighting, Public art, Sculptural, Sculpture, Wall pieces
Country:United Kingdom
County:Wiltshire
Facebook: @sandrayoungglass
Instagram: sandrafirecreation
Twitter:@syglassculpture
Sandra Young
I have been lamp working borosilicate glass since 1985. Developing techniques to work solid glass to an unusually large scale and definition. I am still enthralled by working the hot glass. The light and reflections within all add to the magical qualities of my very detailed creations.
Nature, myth an magic have always been central to my work and Dragons are still my signature pieces. I am further developing pieces describing creatures from the natural word, particularly Birds, Wild Flowers and – at the moment – incredible aquatic creatures.
I teach classes to one or two students at a time.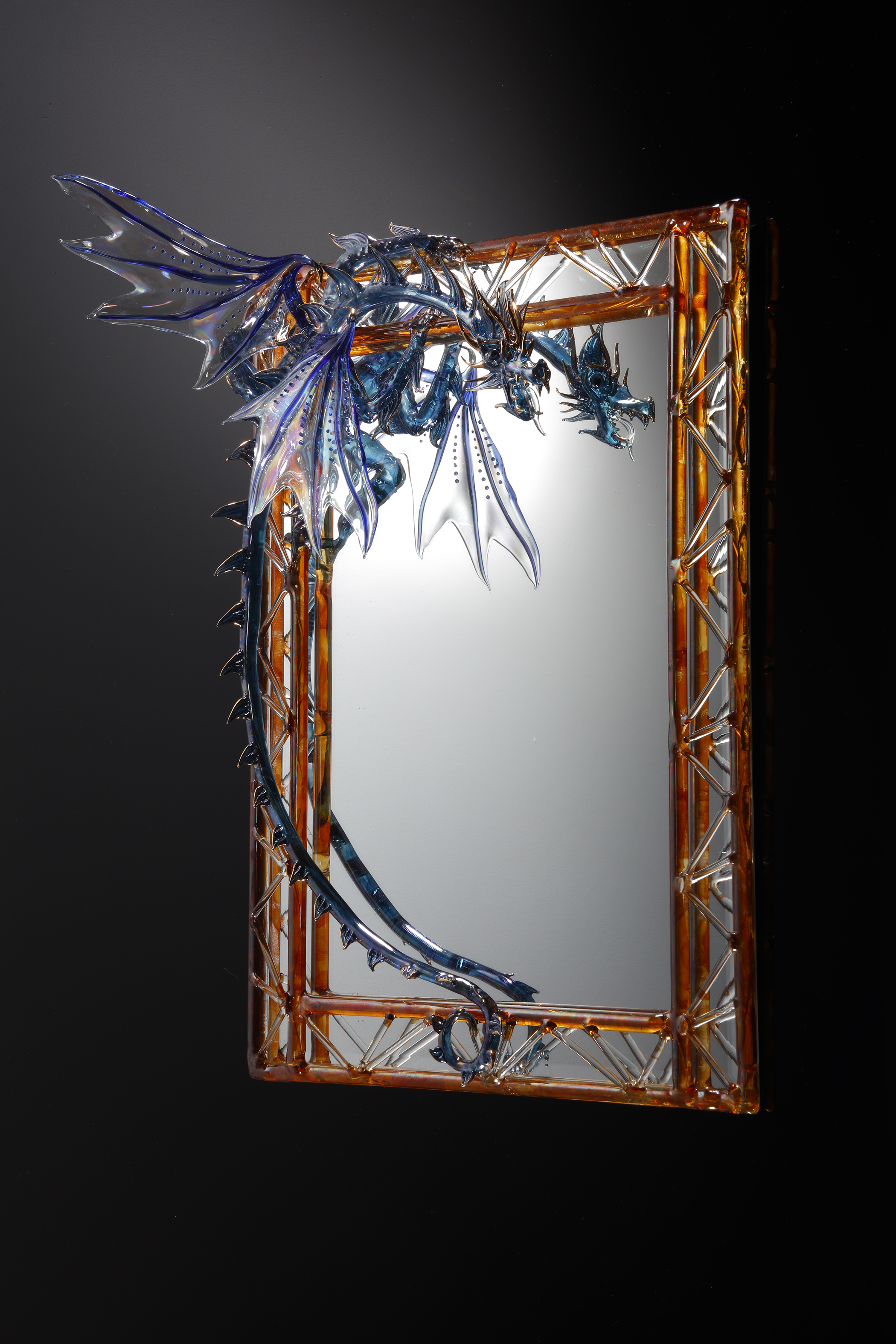 Dragon Mirror , Photo by Simon Bruntnell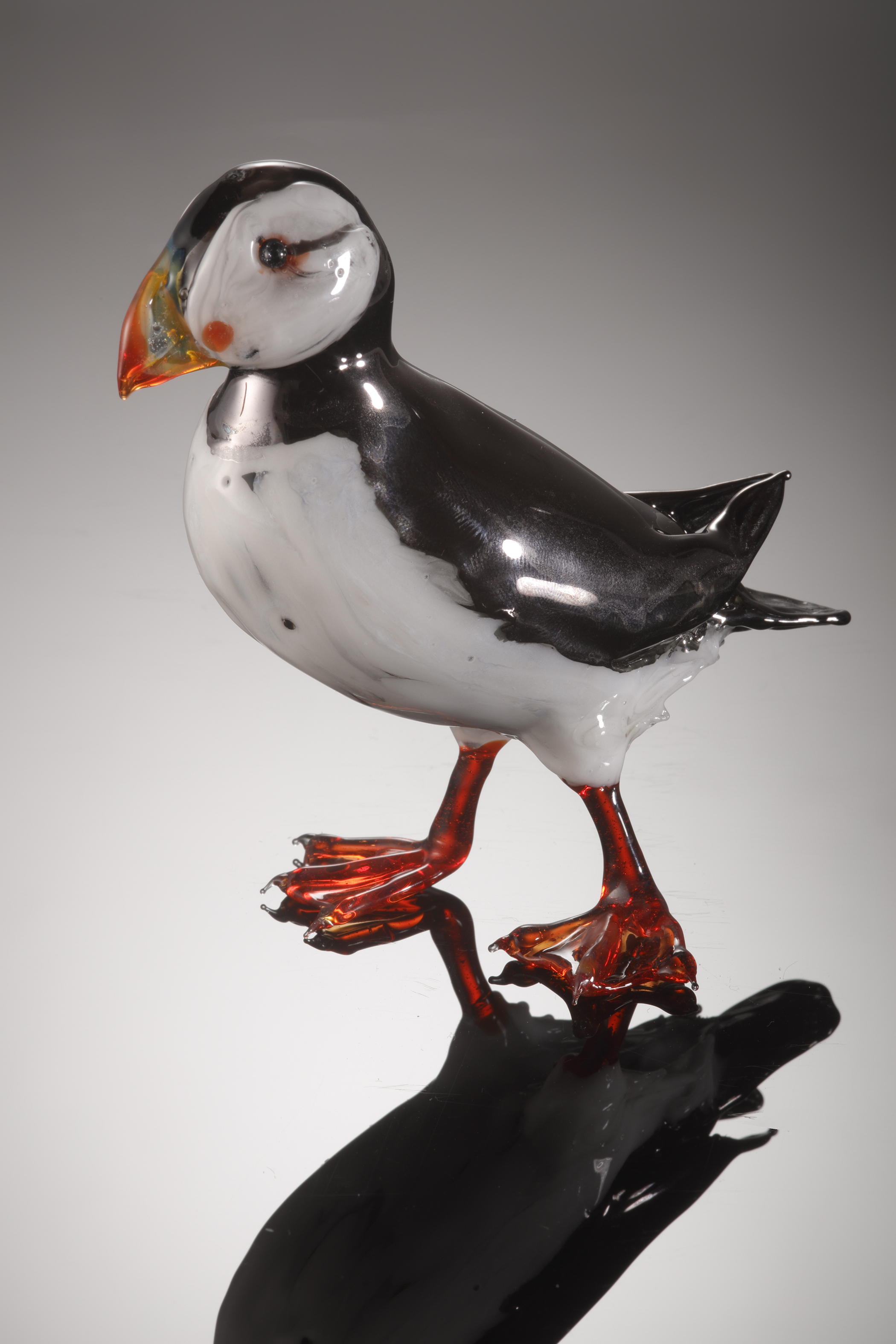 Puffin , Photo by Simon Bruntnell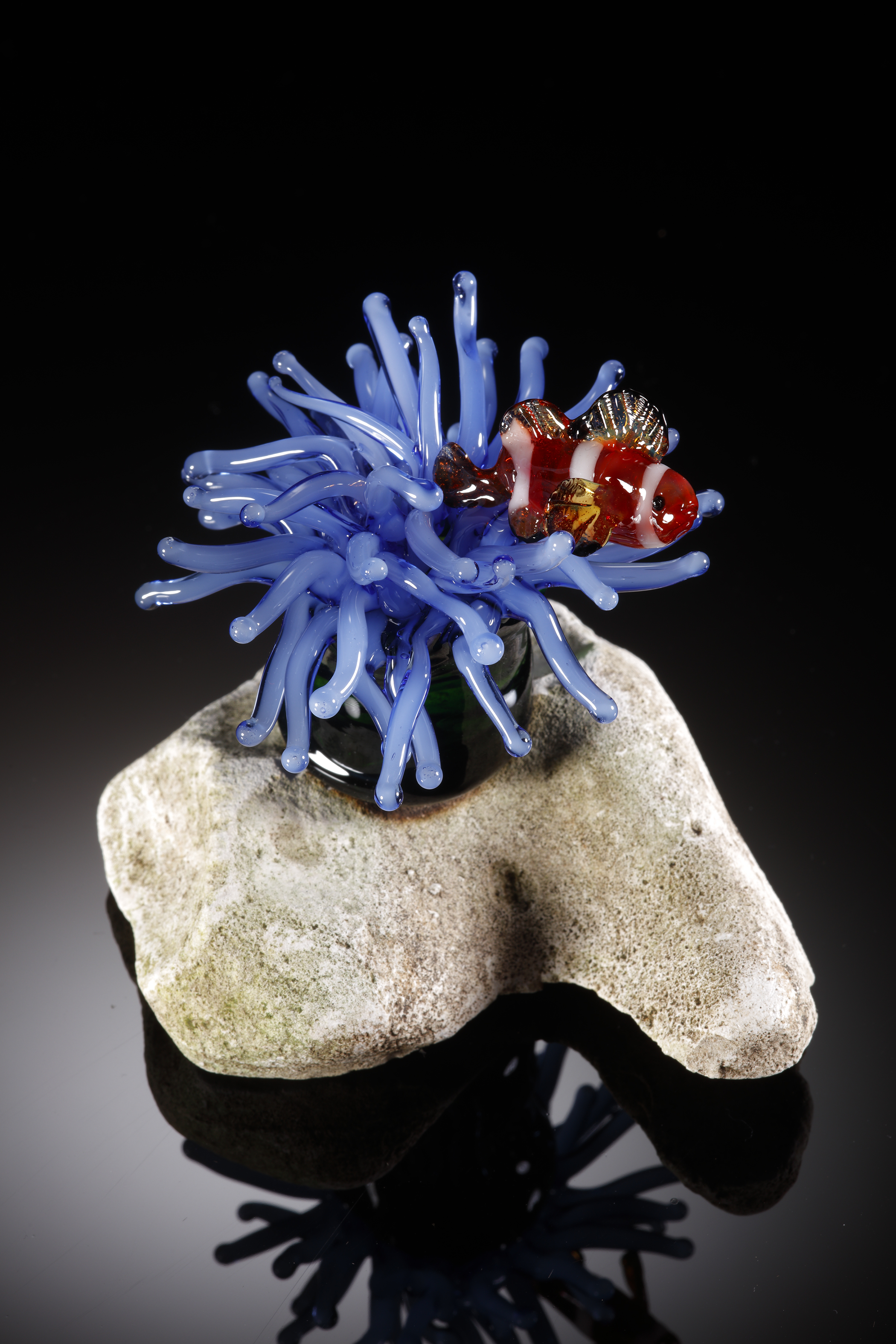 Sea Anemone and Clown Fish , Photo by Simon Bruntnell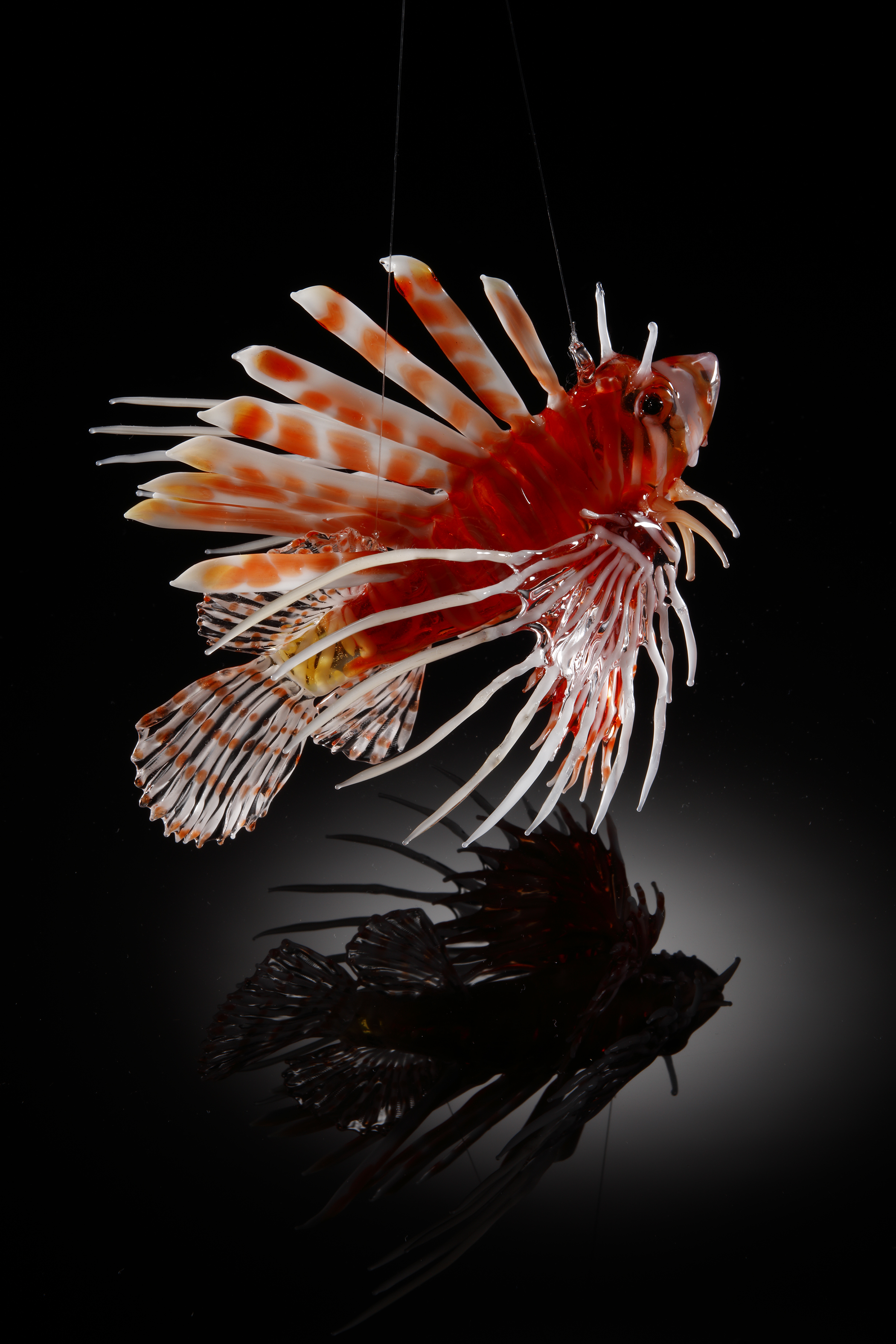 Lionfish , Photo by Simon Bruntnell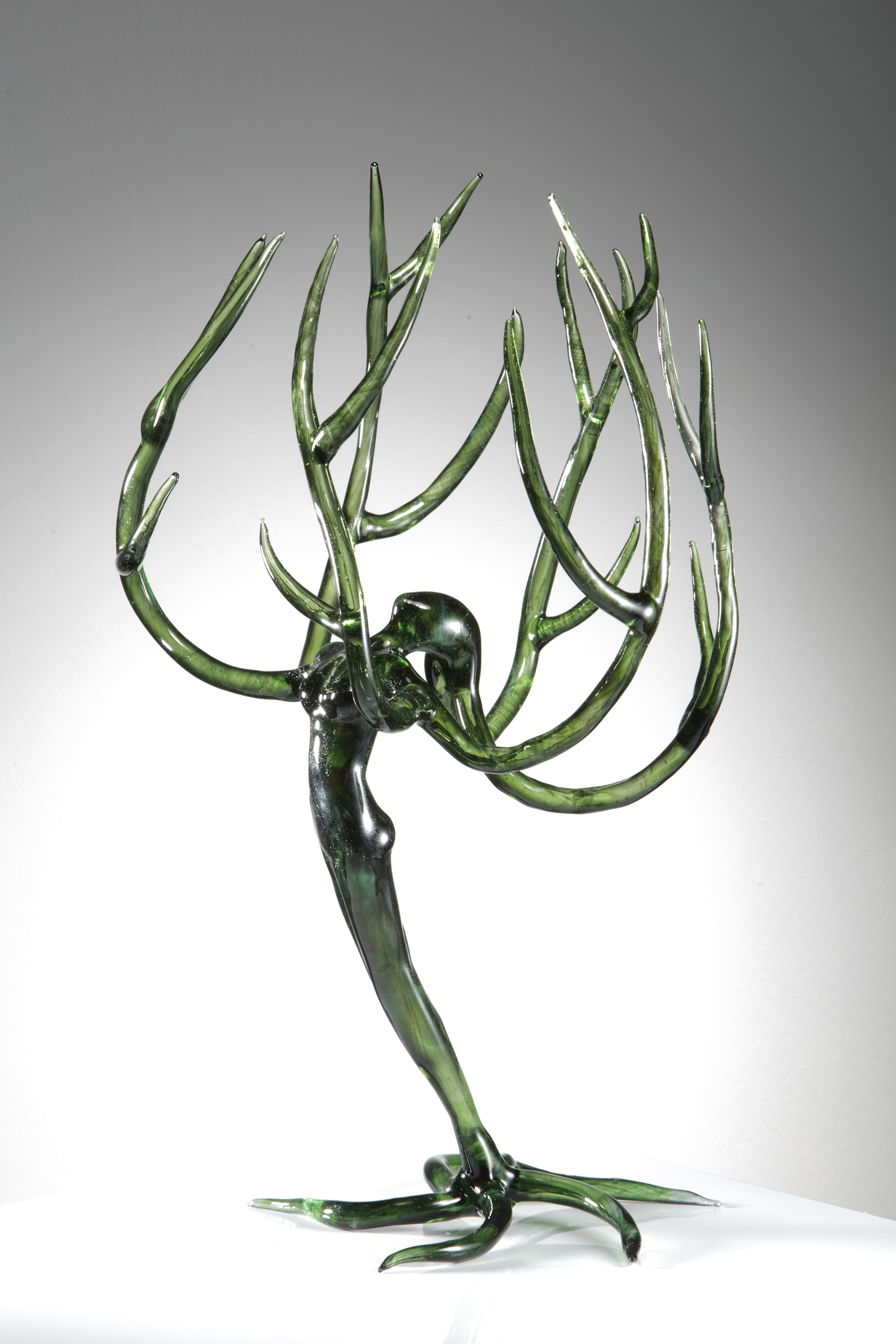 Dryad , Simon Bruntnell April 2018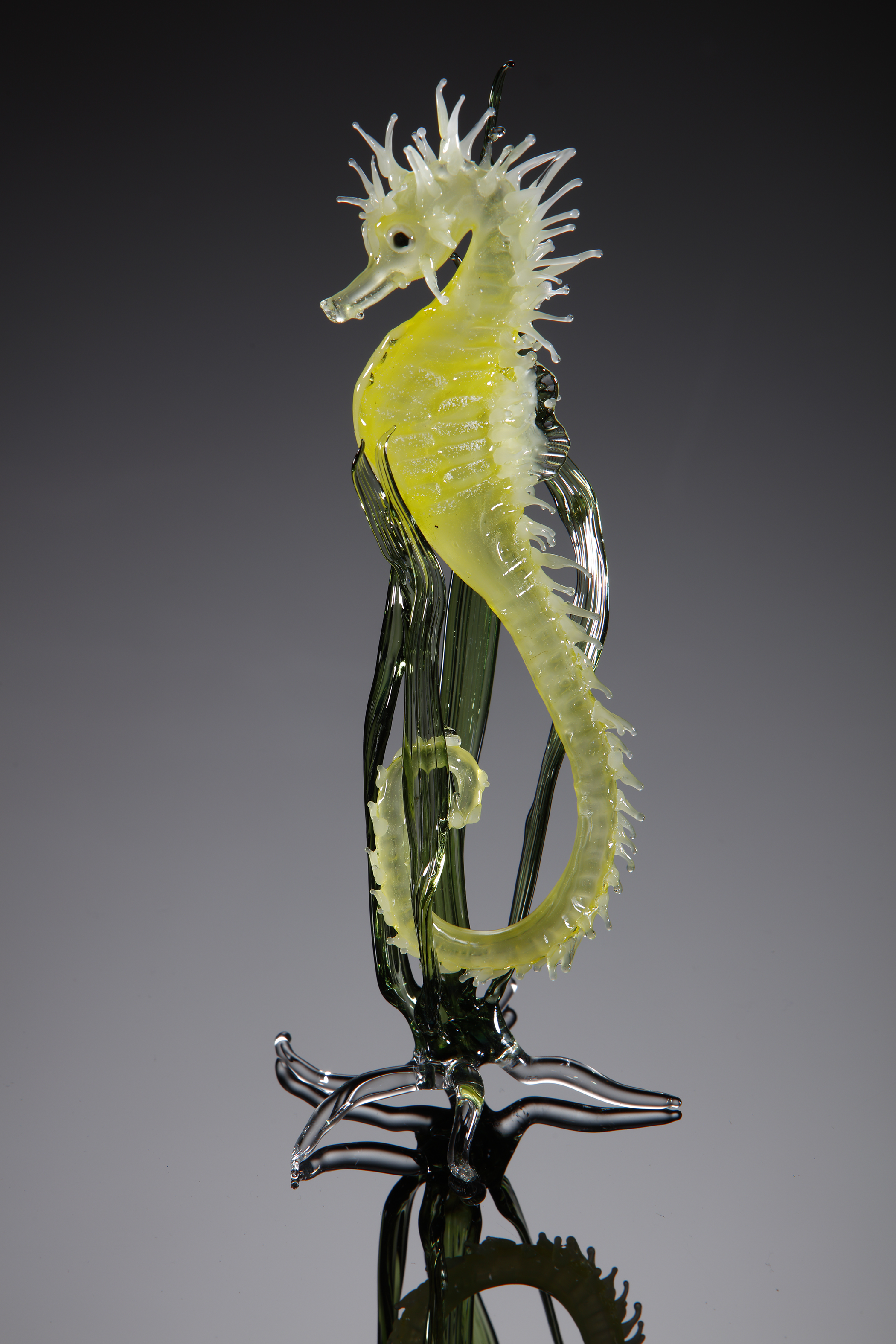 Seahorse , Photo by Simon Bruntnell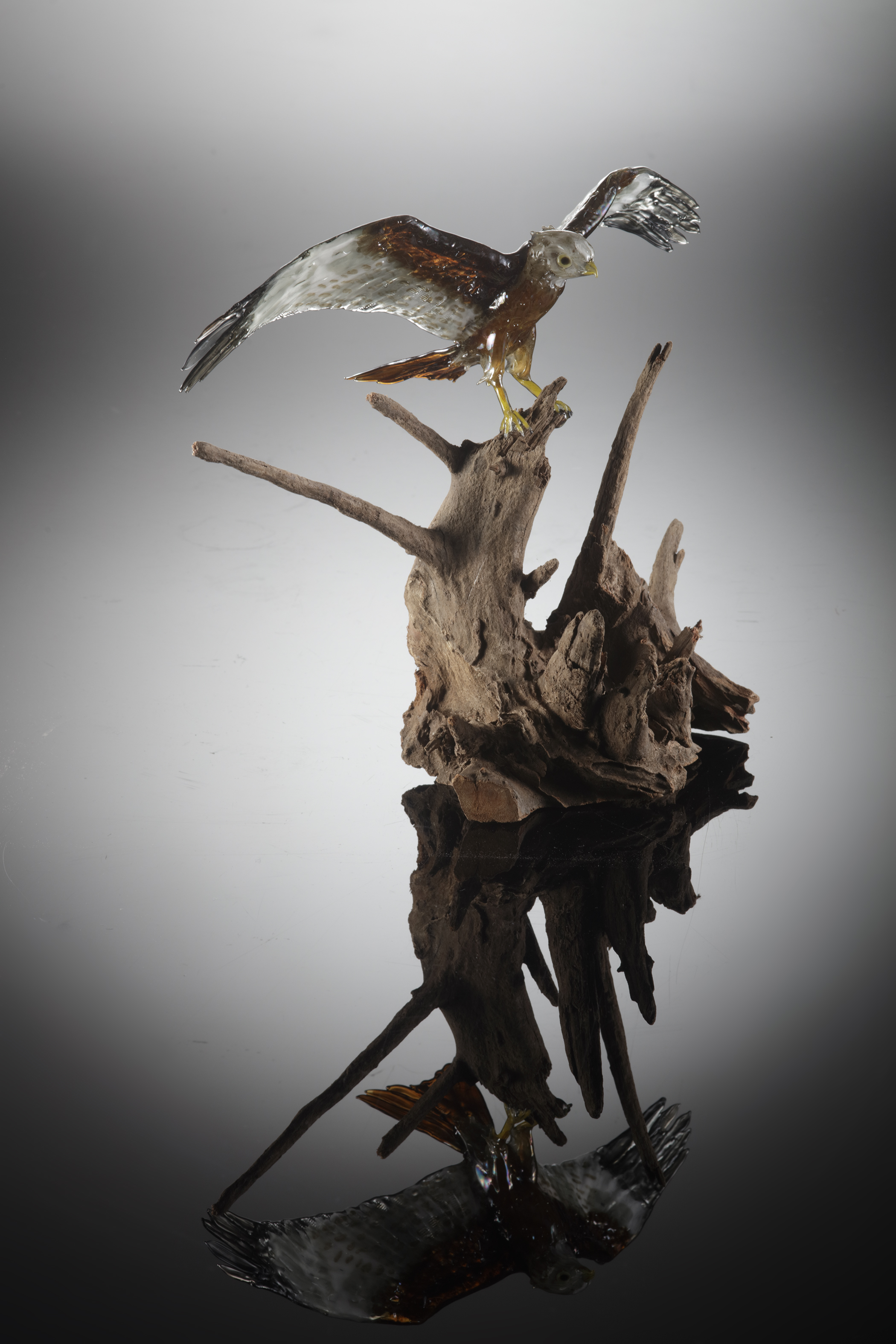 Red Kite , Simon Bruntnell April 2018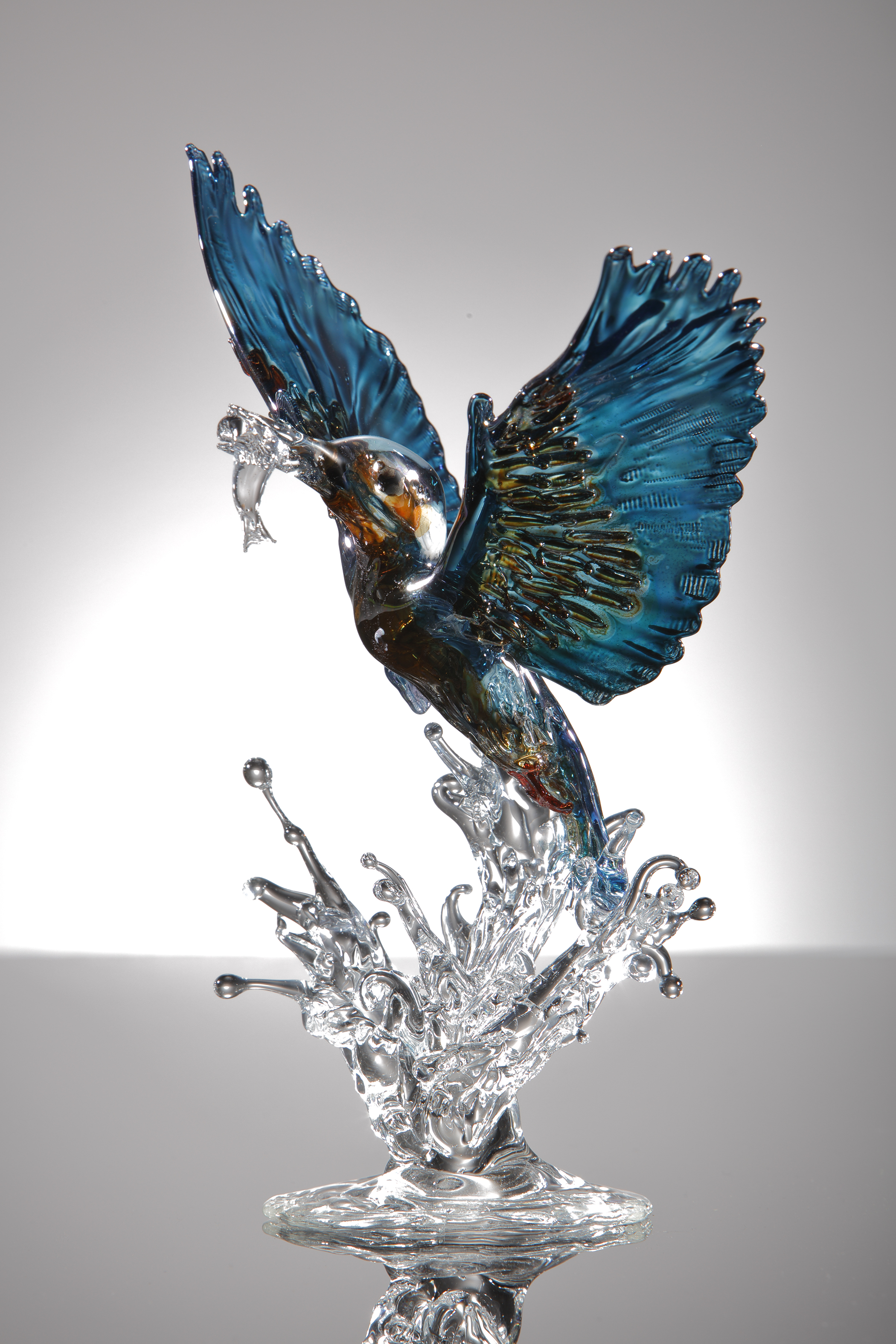 Kingfisher , Photo by Simon Bruntnell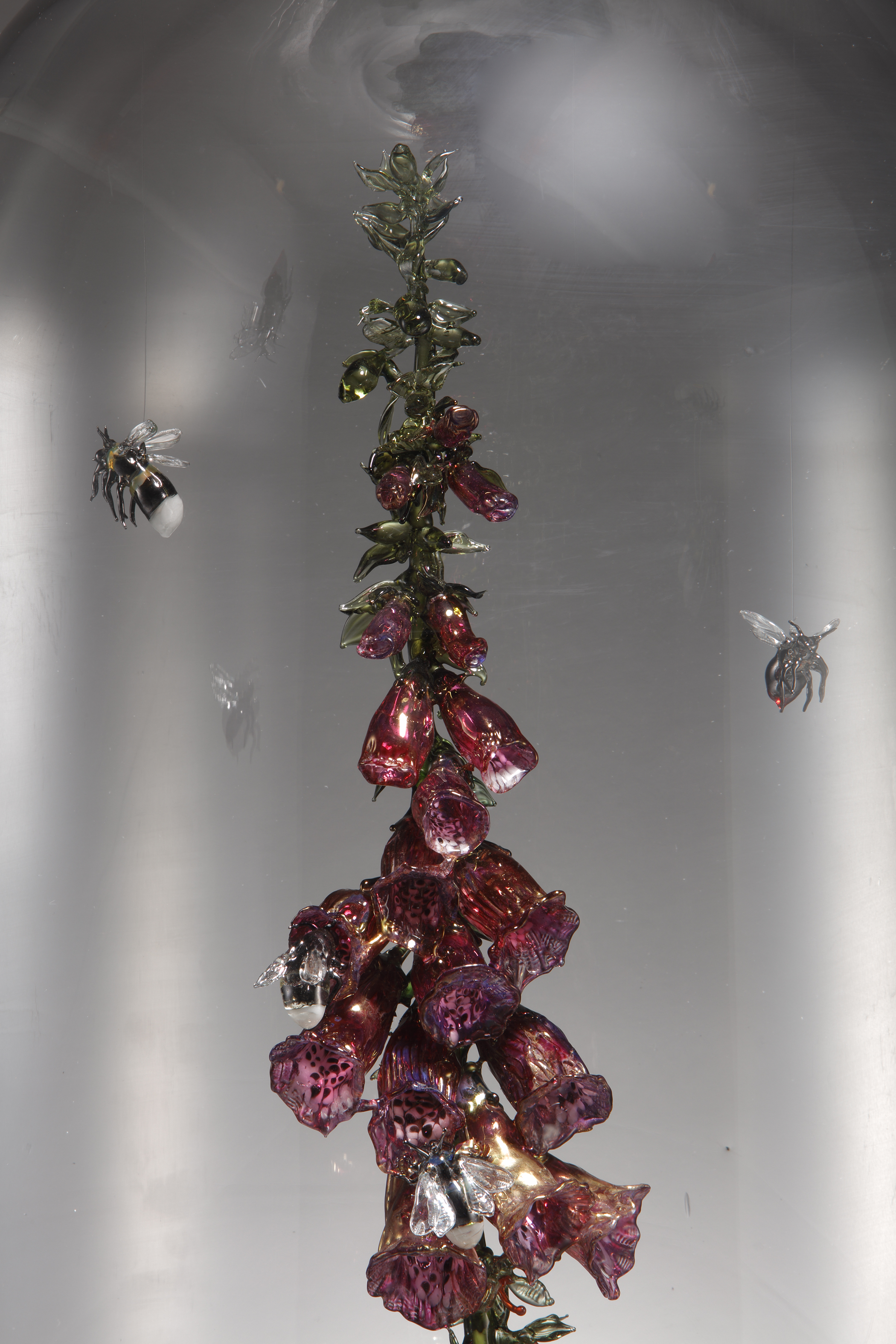 Foxglove , Photo by Simon Bruntnell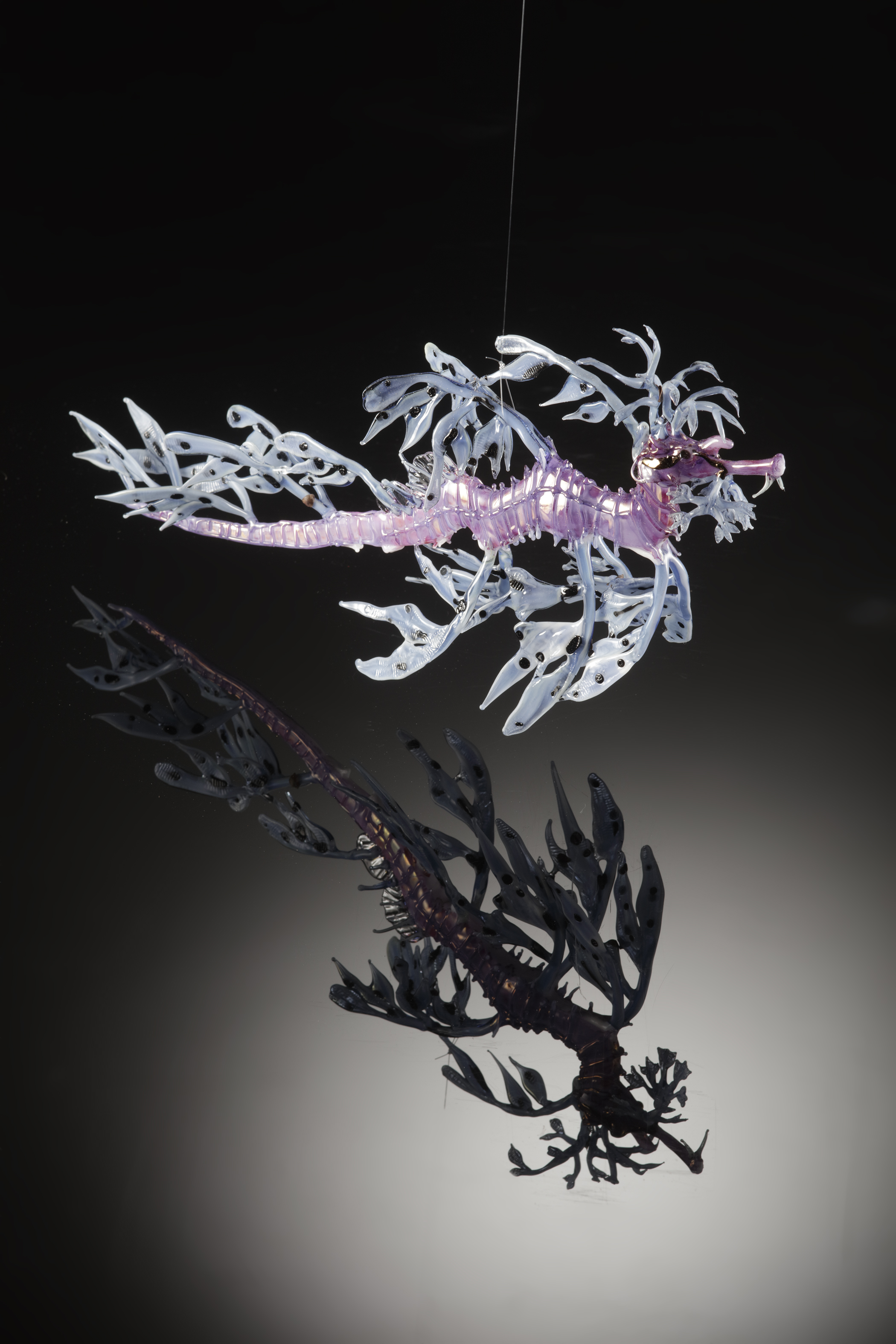 Leafy Seadragon , Photo by Simon Bruntnell