Email:wendy@glassbywendy.com
Region:South West England
Technique:Kiln work, Leaded and stained, Painting
Occupation:Artist
Discipline:Decorative, Design, Fine art
Areas of Interest:Exhibition, Networking, Techniques
Country:United Kingdom
Wendy Wood
I like to start with clear glass and add glass powder for colour and I use enamel paints to add detail. This reduces my glass waste to very little. Some of my work is also leaded. I continue to love experimenting with glass techniques and materials and I'm inspired by many places, both near and far. I live on the edge of the Mendip Way in Frome, so trees and leaves feature strongly in my designs!
I produce smaller fused pieces, mostly inspired by the natural world, and do take bespoke orders for these.
I also design and make stained glass panels, by fusing powdered and painted pieces before leading them together, and enjoy working on commissions.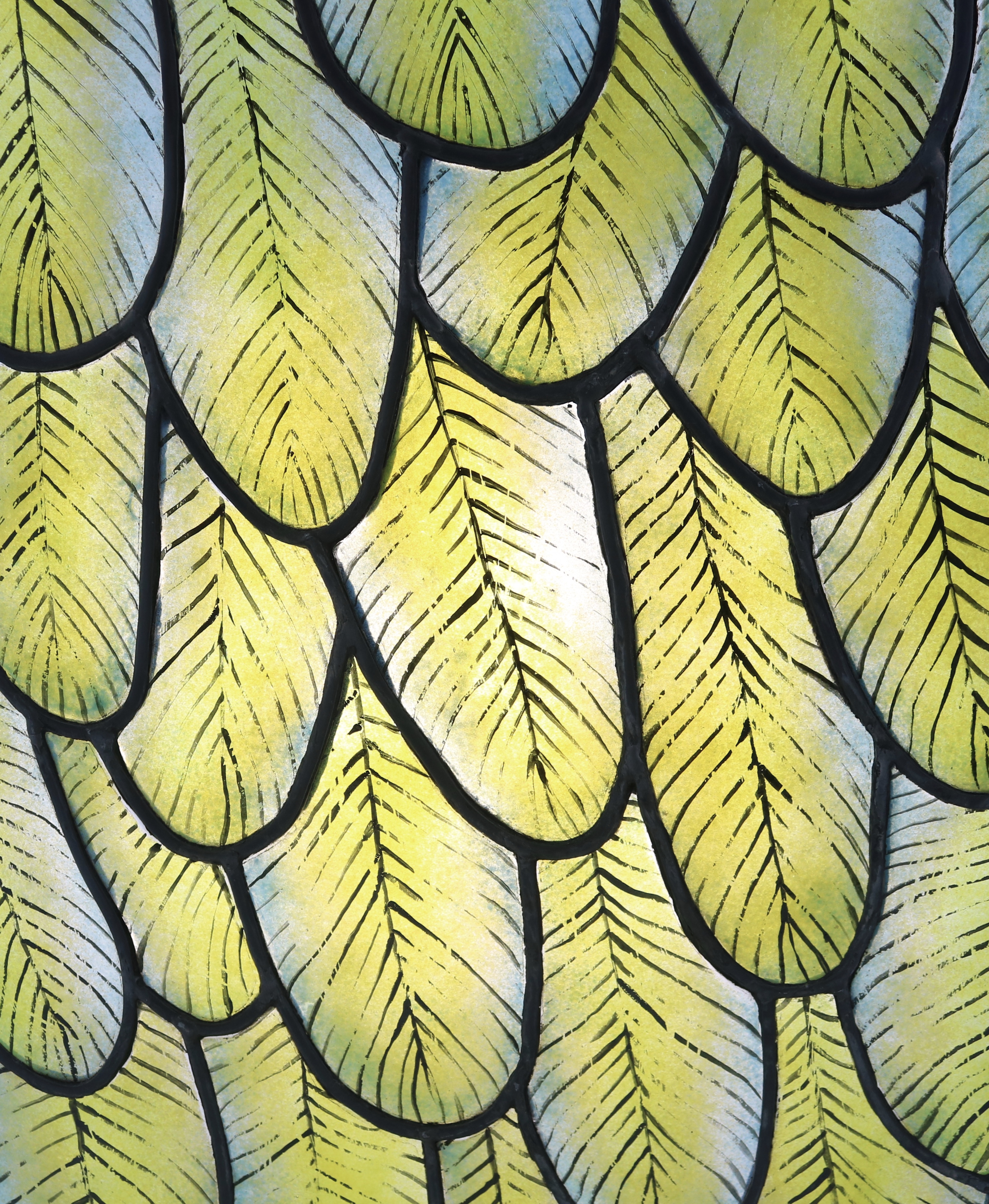 Feathers detail , Glass by Wendy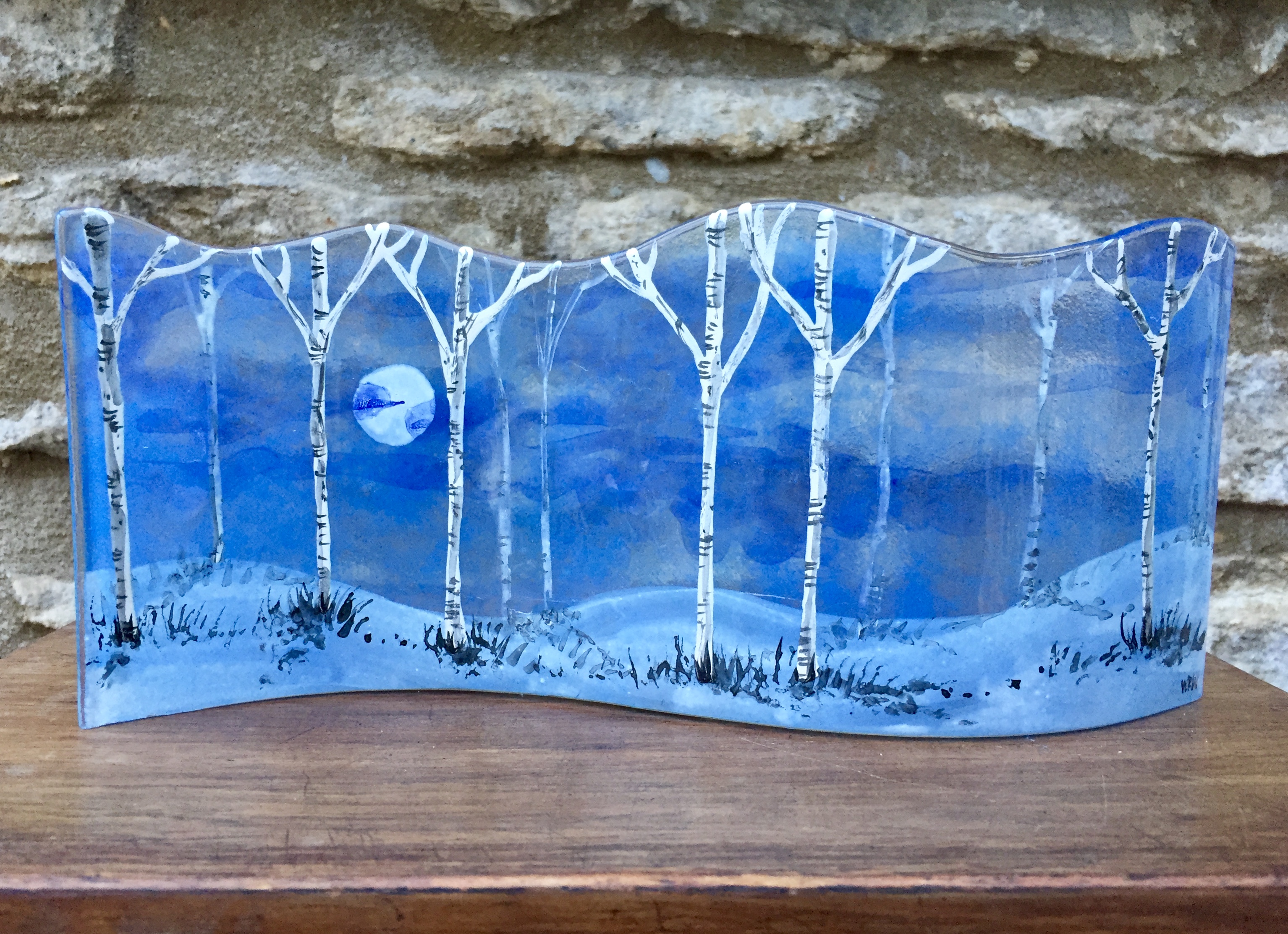 Winter silver birches curved panel, 25 x 13cm , Glass by Wendy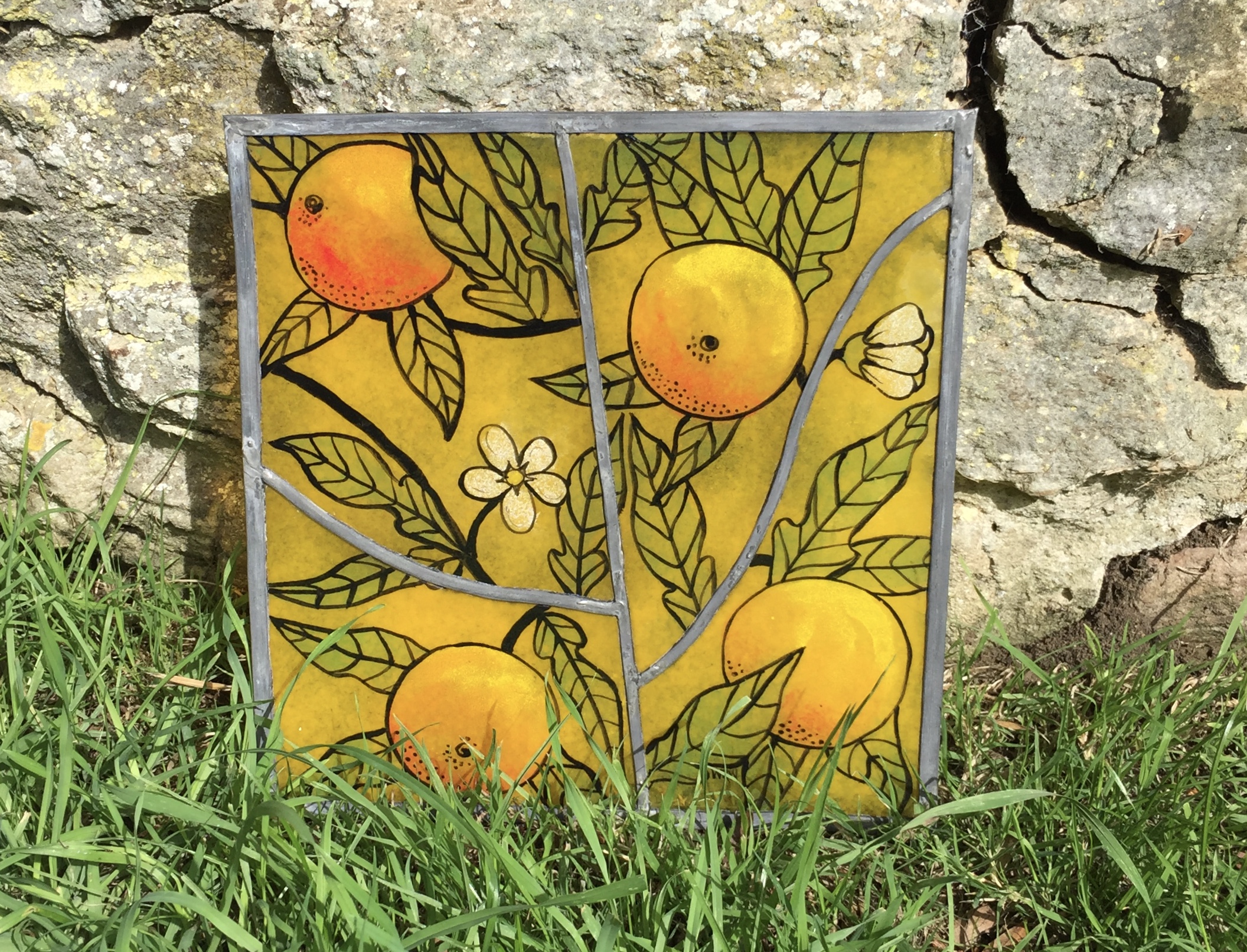 Oranges, painted and leaded, 20 x 20cm , Glass by Wendy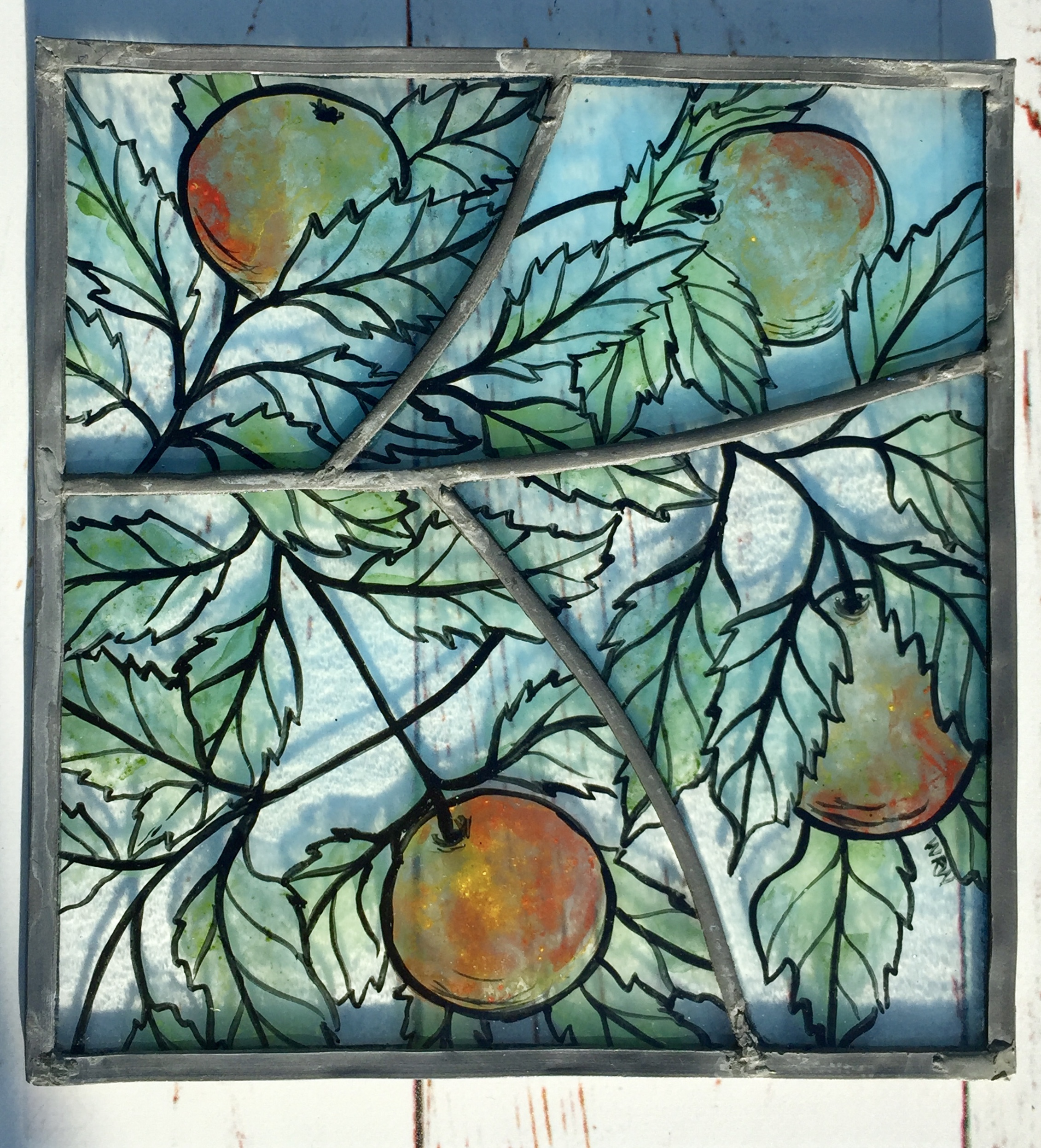 Cider apples, painted and leaded, 20 x 20cm , Glass by Wendy