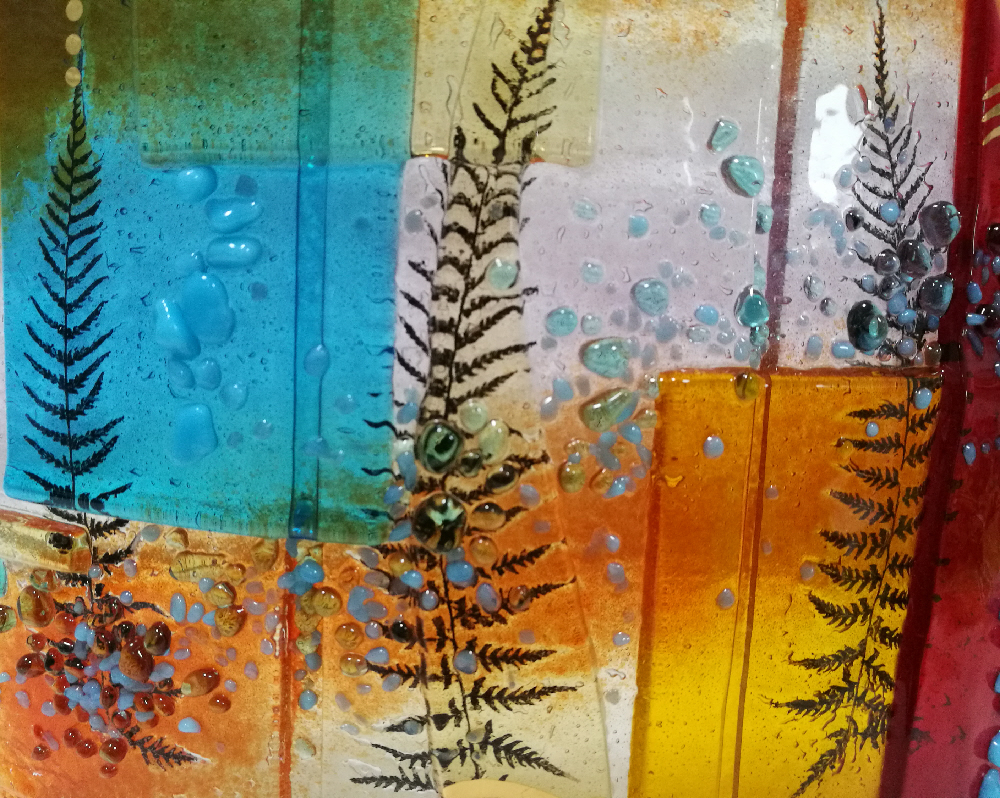 Moira Williams
I work with various warm glass techniques, layering the glass with powders, paints and enamels and often incorporating leaves and printed or stencilled designs. Layers of glass replicate the layers and strata of the land – hills, skies, beaches, rivers and seas.
Working from a small hideaway studio on a hillside in west Wales I am surrounded by the most wonderful inspiration. I step out of the studio to gather hawthorn, oak and ivy leaves to encase in glass; I look up and spot a pair of ravens skyfalling in dazzling sunlight; I look down and gaze through the reflective surface of the pond to the life teeming in the layers beneath.
Studio open to visitors all year, by appointment.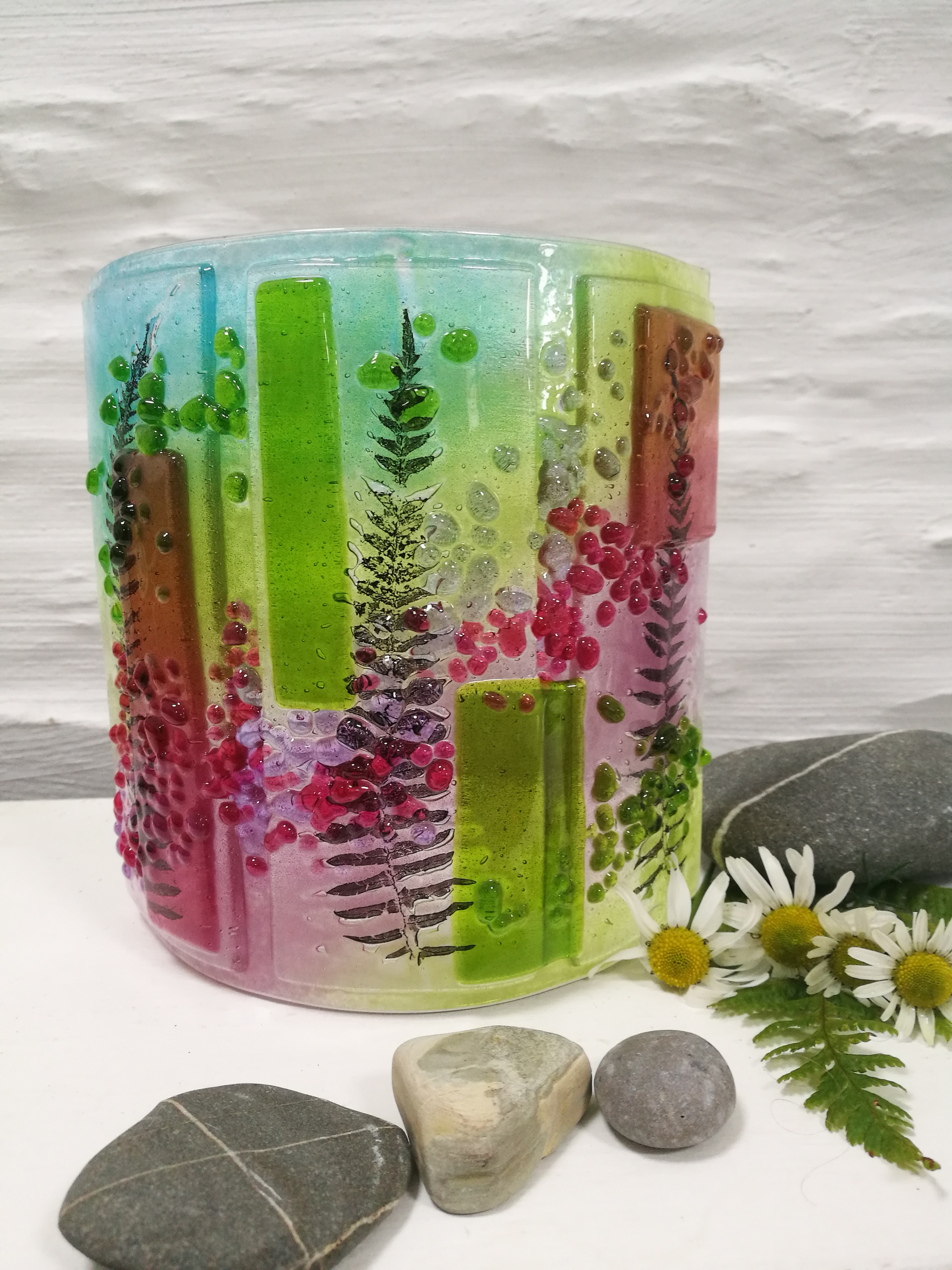 Springtime , Moira Williams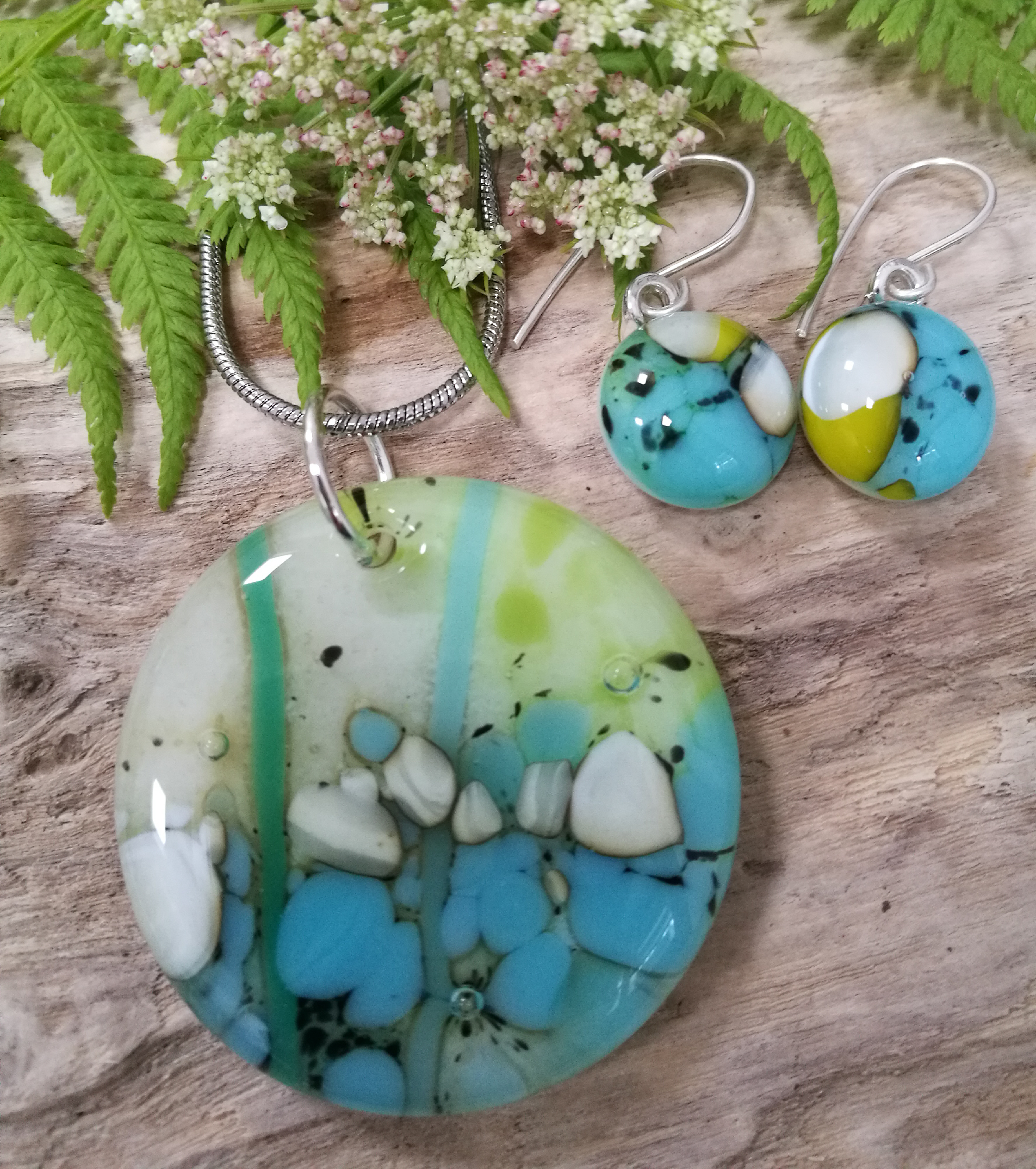 Meadow pendant and drops , Moira Williams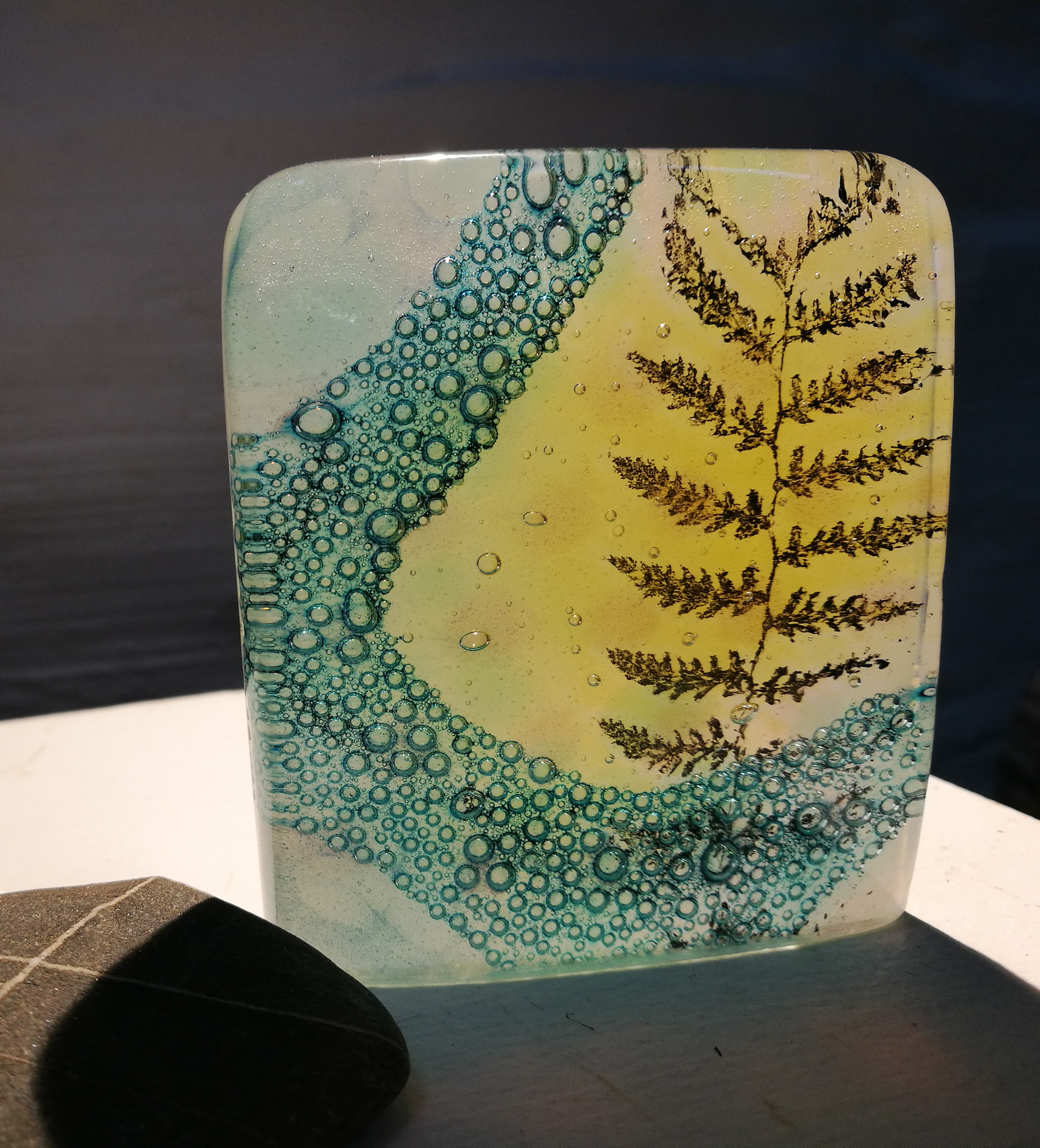 Embrace , Moira Williams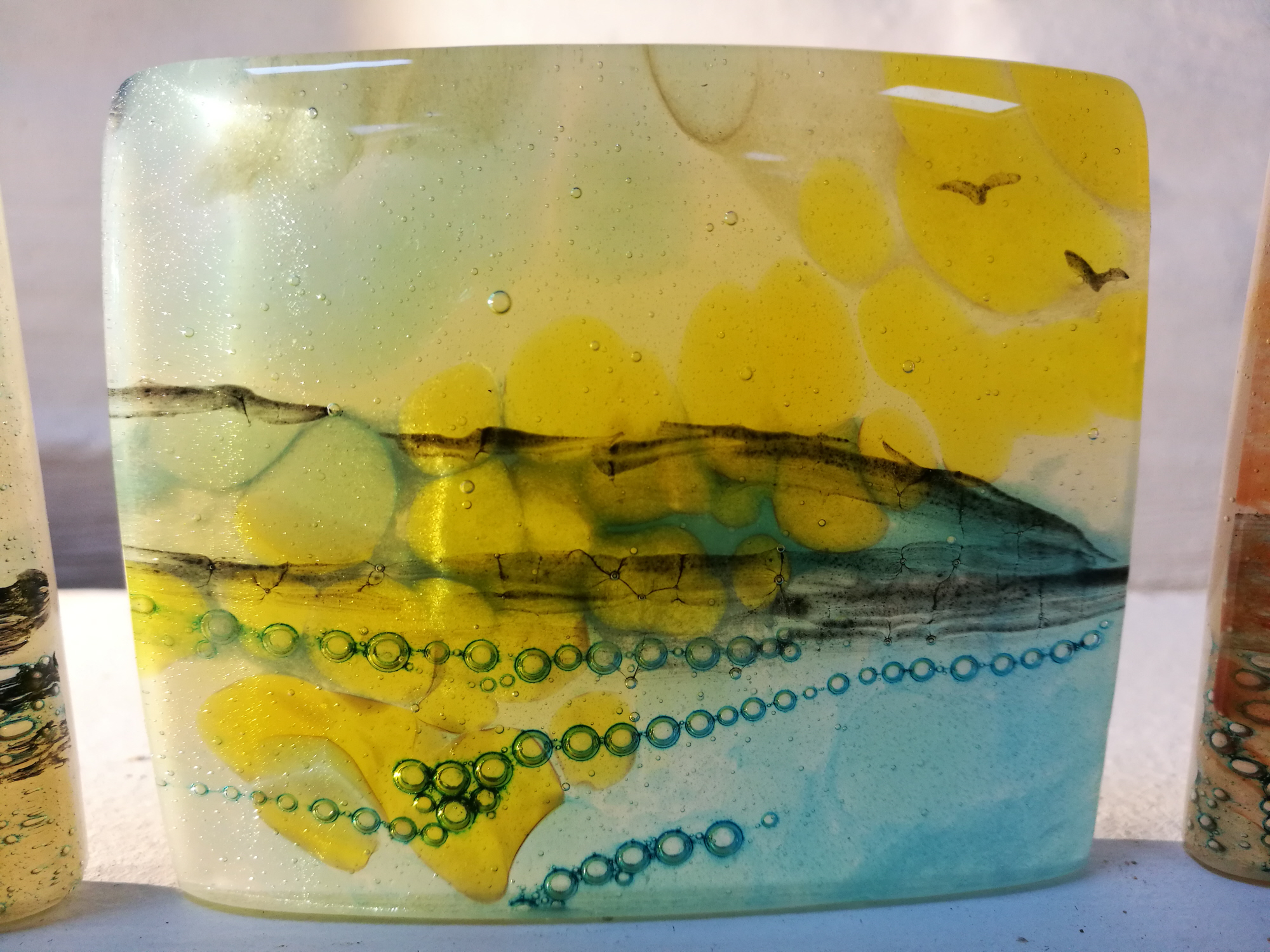 Sunny Headland , Moira Williams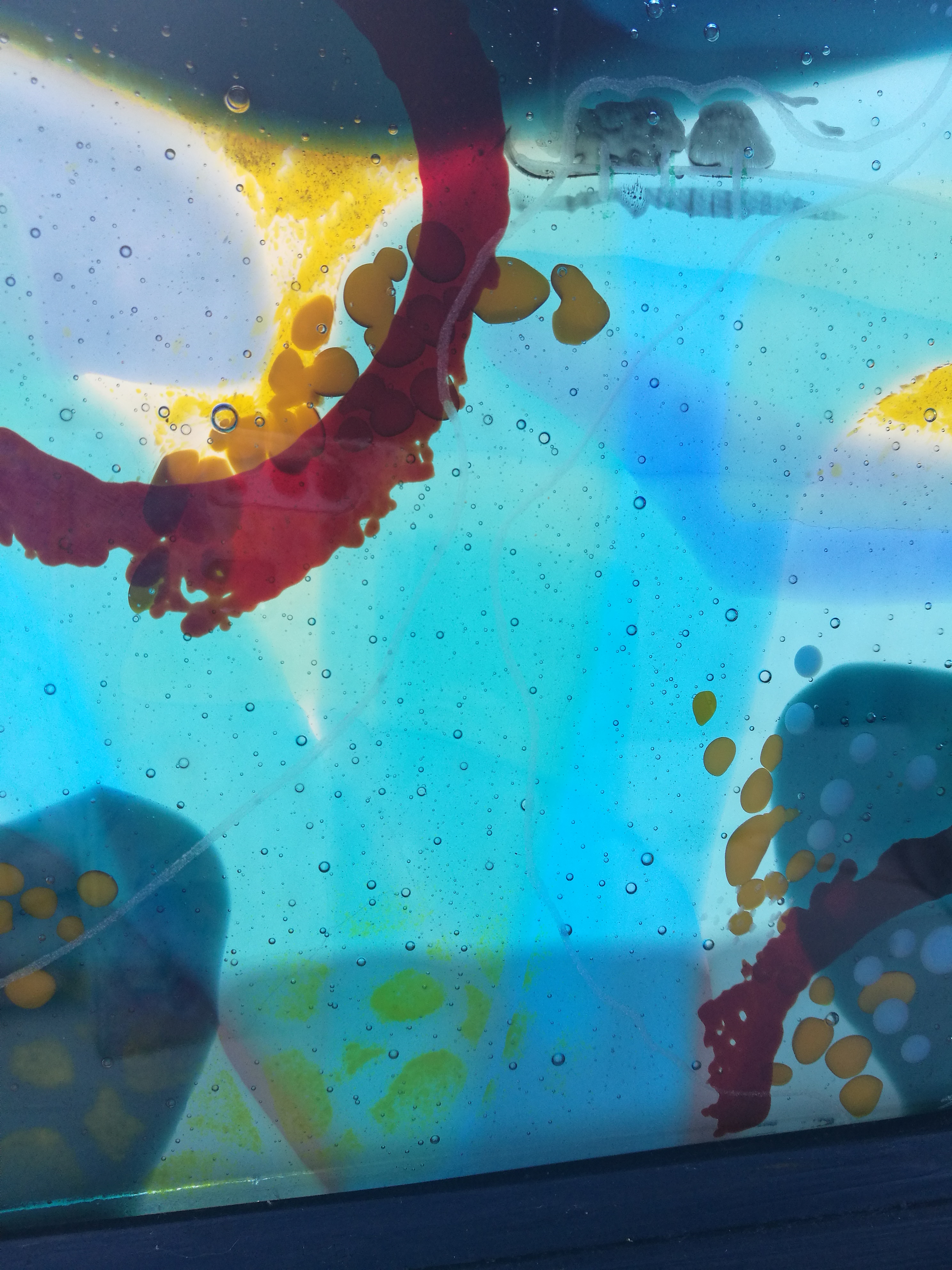 Dreamscape , Moira Williams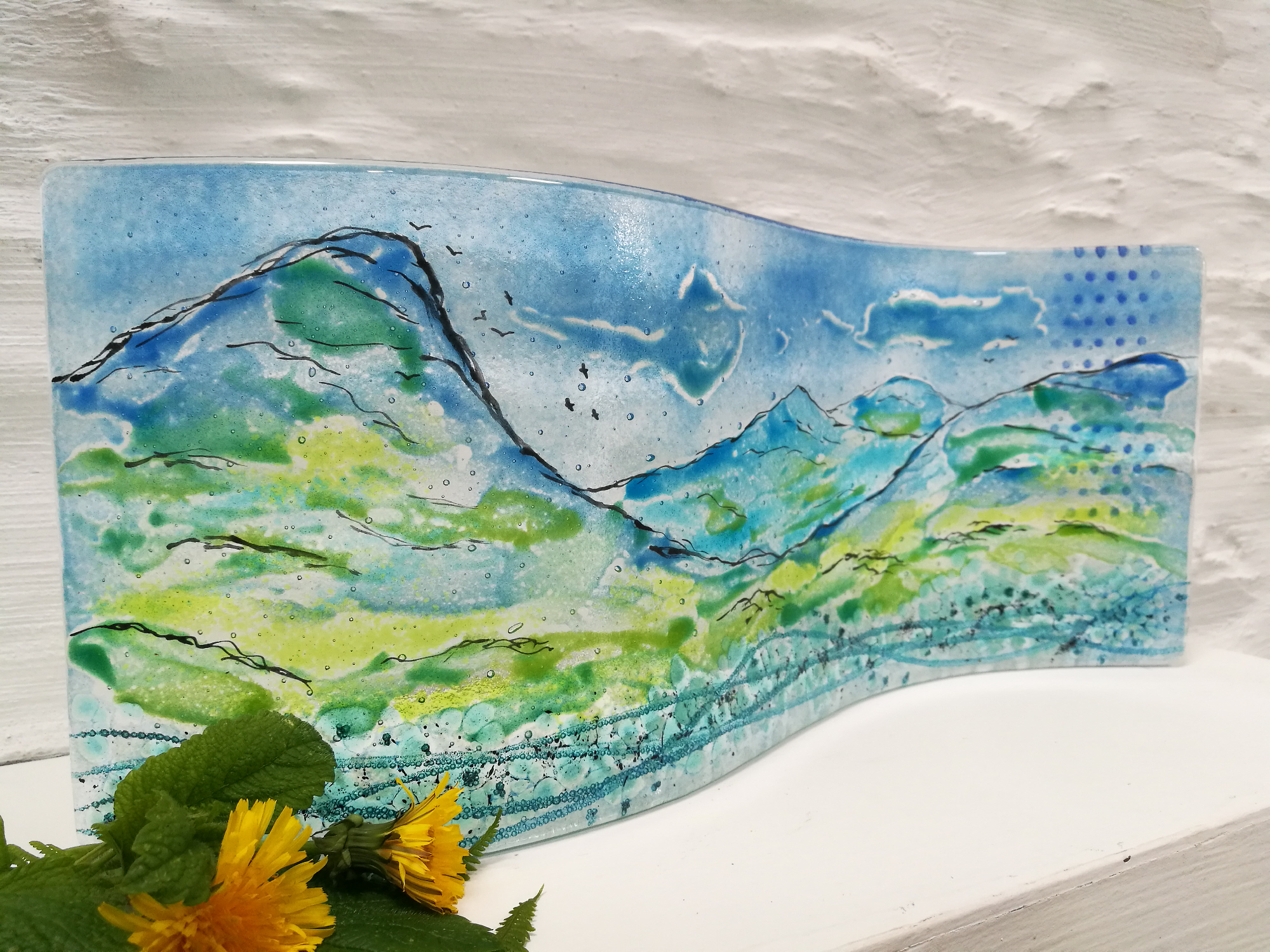 Bird Rock , Moira Williams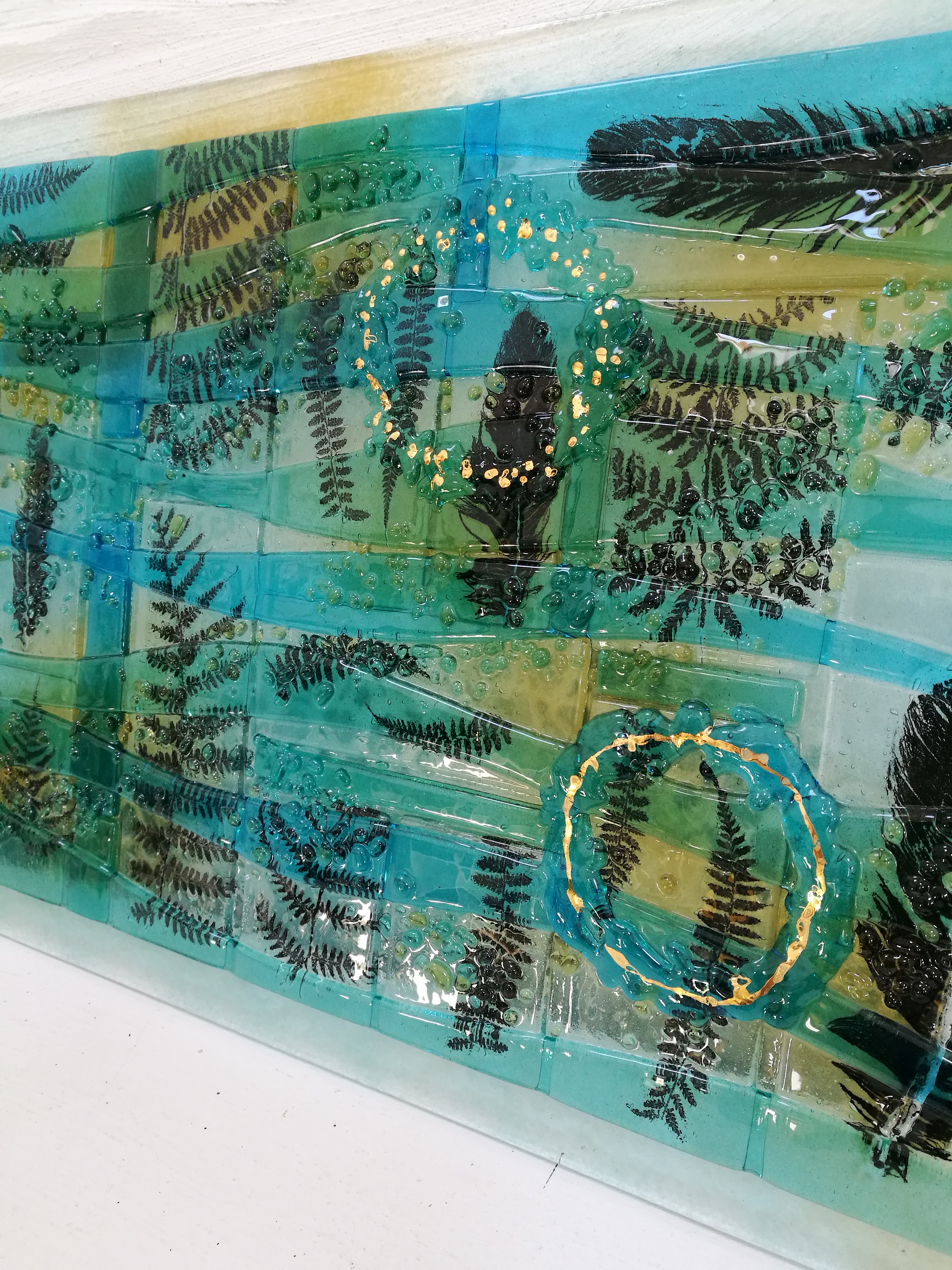 Ferns and feathers window panel , Moira Williams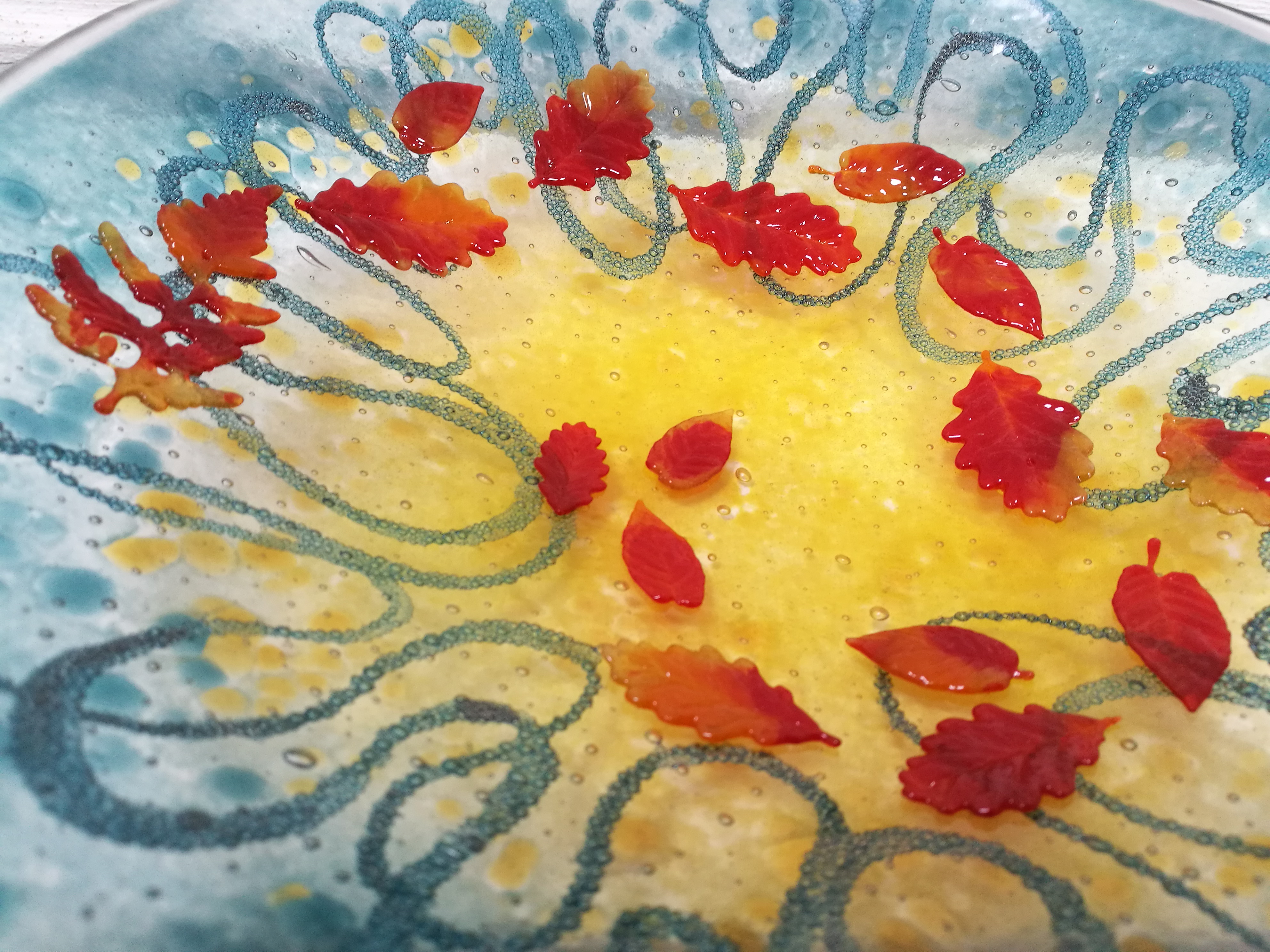 Leaf-fall dish , Moira Williams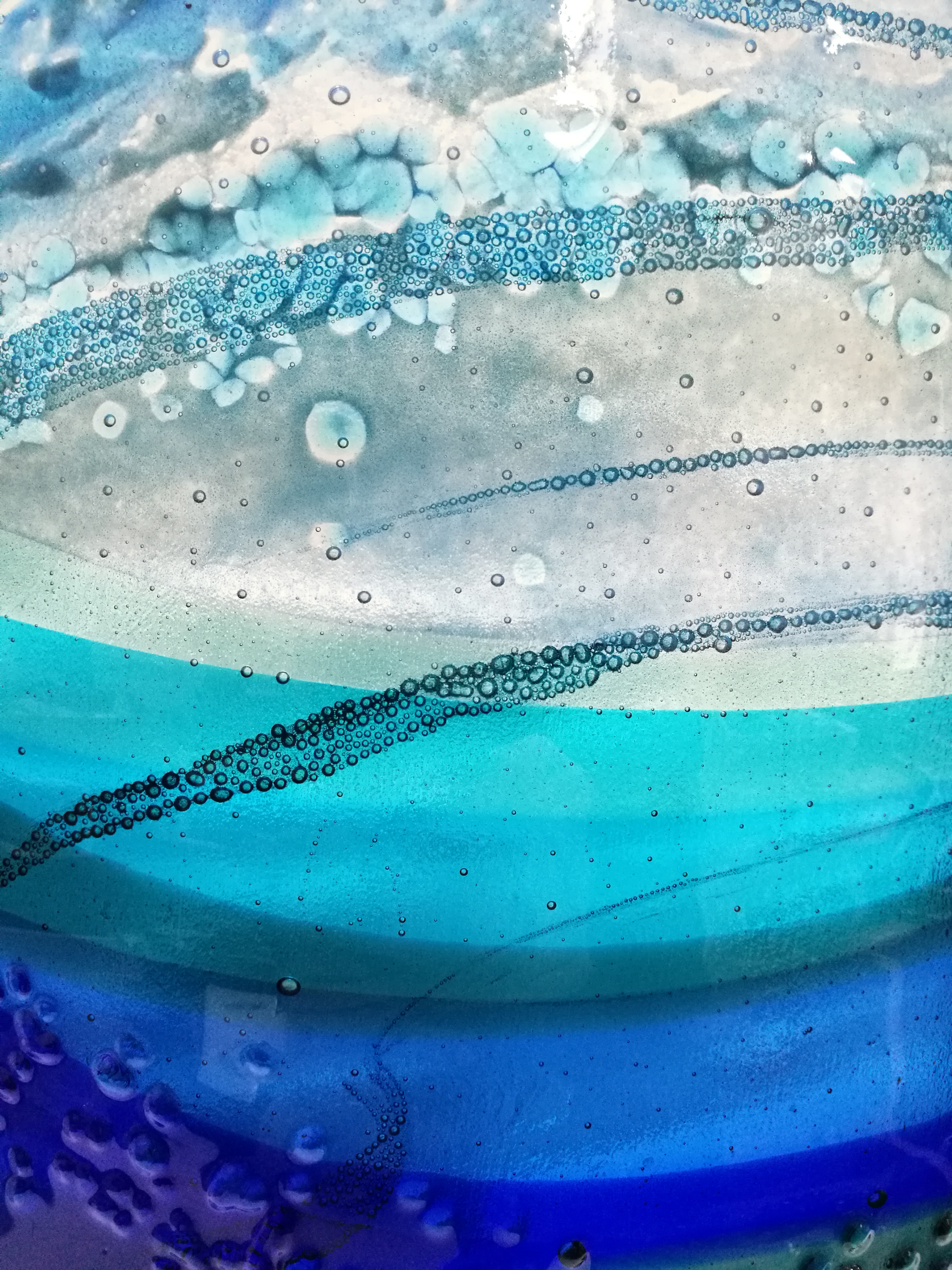 Big Blue , Moira Williams