Email:micheleclayton1@yahoo.co.uk
Region:West Midlands
Technique:Kiln work, Leaded and stained
Occupation:Artist, Student
Discipline:Architectural, Decorative
Areas of Interest:Competitions, Exhibition, Networking
Country:United Kingdom
Michele Vincent
I have been working in glass for several years; having previously developed my design and making skill with textiles. I have combined these techniques with my glass in pieces and have created a diverse collection covering many glass fusing techniques. I take my inspiration from nature and the built environment. Private commissions undertaken.
Courtyard Art Centre, Hereford – Landscapes of the Mind (HACS) 16th Feb- 17th March 2019
Creates Gallery, Emerging Artist selected February 2019
University of Wales Trinity St Davids – BA(Hons) Architectural Glass
Circles and Squares design for 30th Wedding Anniversary panel Dec 2018.
Leaded panel installed into clients front door Sept. 2018
2018 for UAL Foundation Art and Design utilised Gemmaux techniques developed by Crotti in 1870s.
ASG Emergence Jan-Mar 2018 a selection of my abstract plant material pieces
H-Art 2018 displayed a wide selection of my fused pieces including some drop work.
Create Magazine Autumn 2018 issues included in article about CGS members.
Permanent display of work at Timothy Hawkins Gallery Hereford.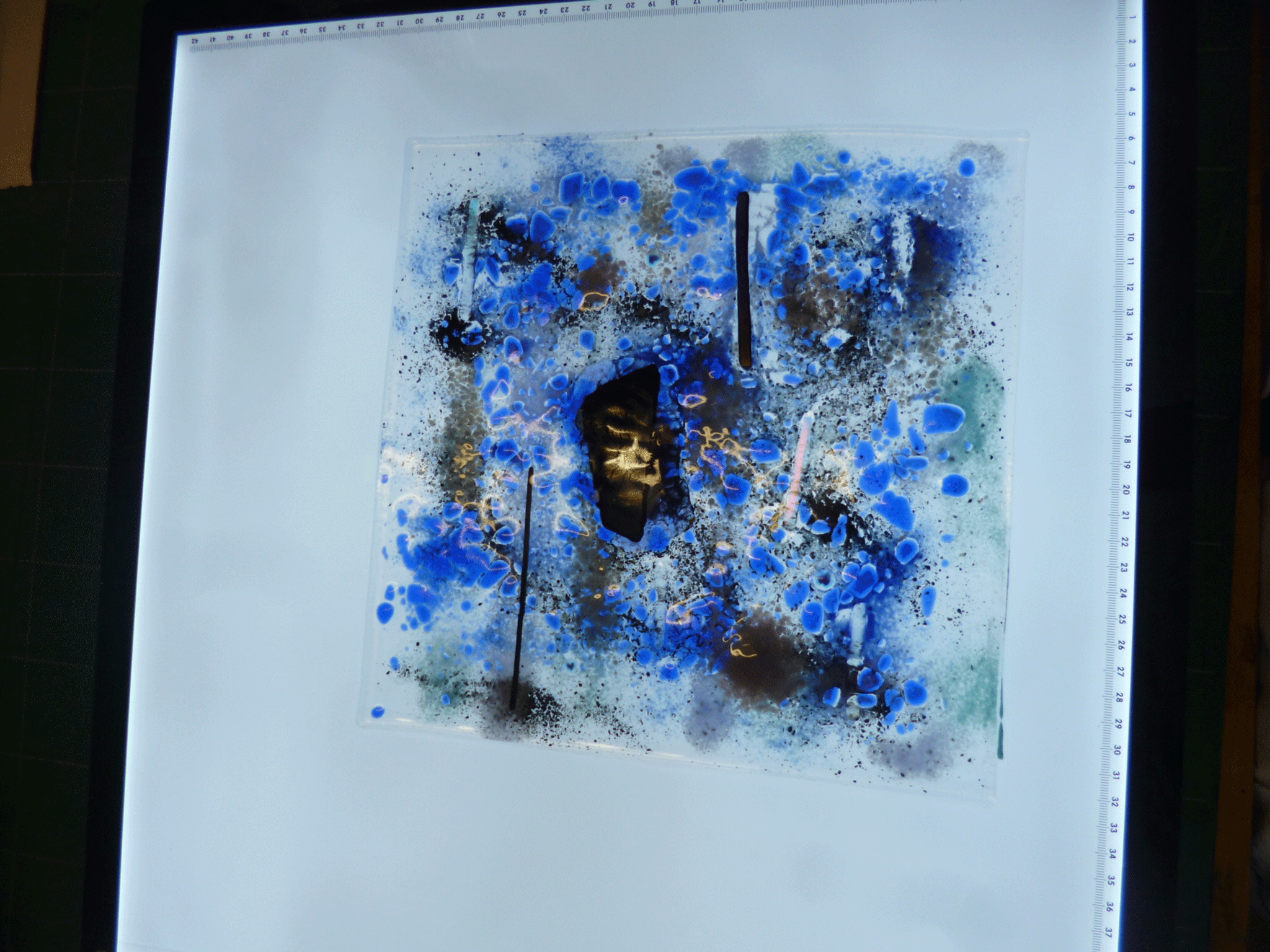 Cosmos , Michele Clayton - Uniqueglassart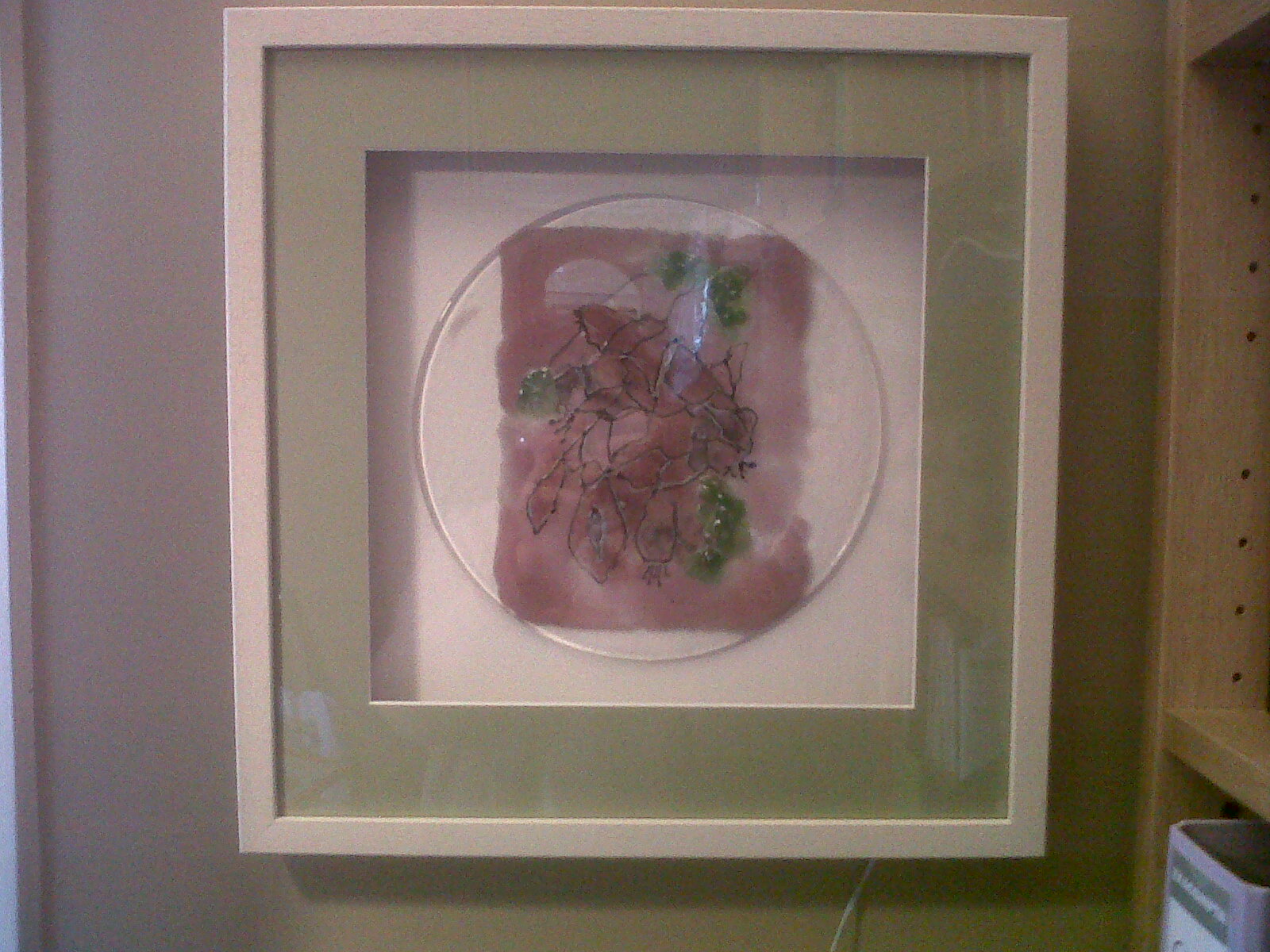 Fushia - Jenny May , Michele Clayton - Uniqueglassart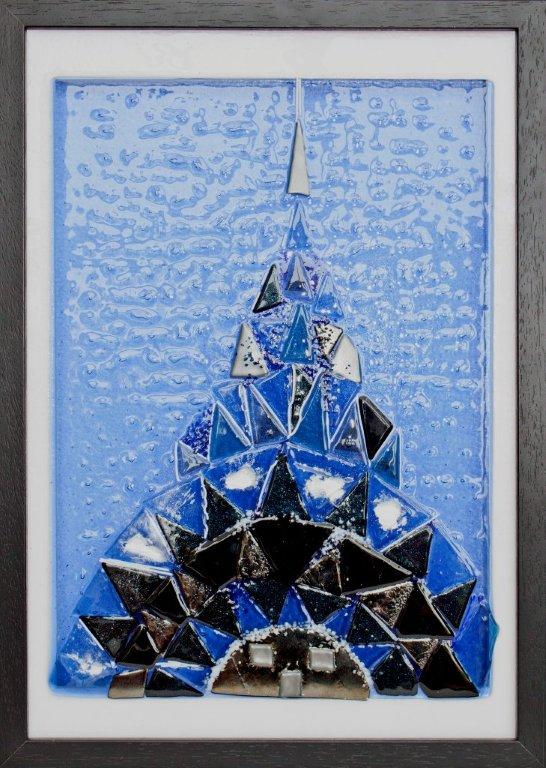 Chrysler Tower , Michele Clayton - Uniqueglassart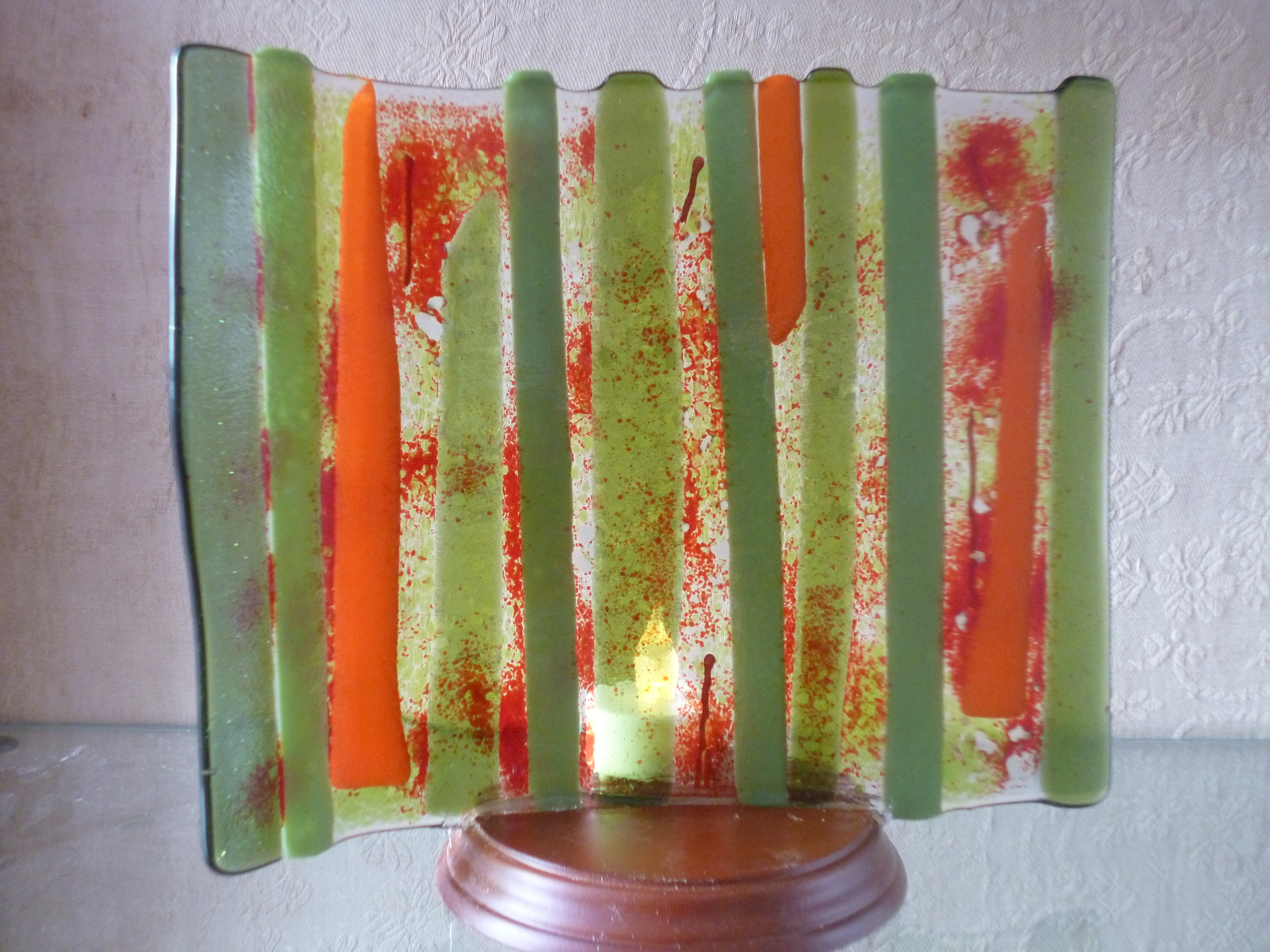 Green and Orange wave , Michele Clayton - Uniqueglassart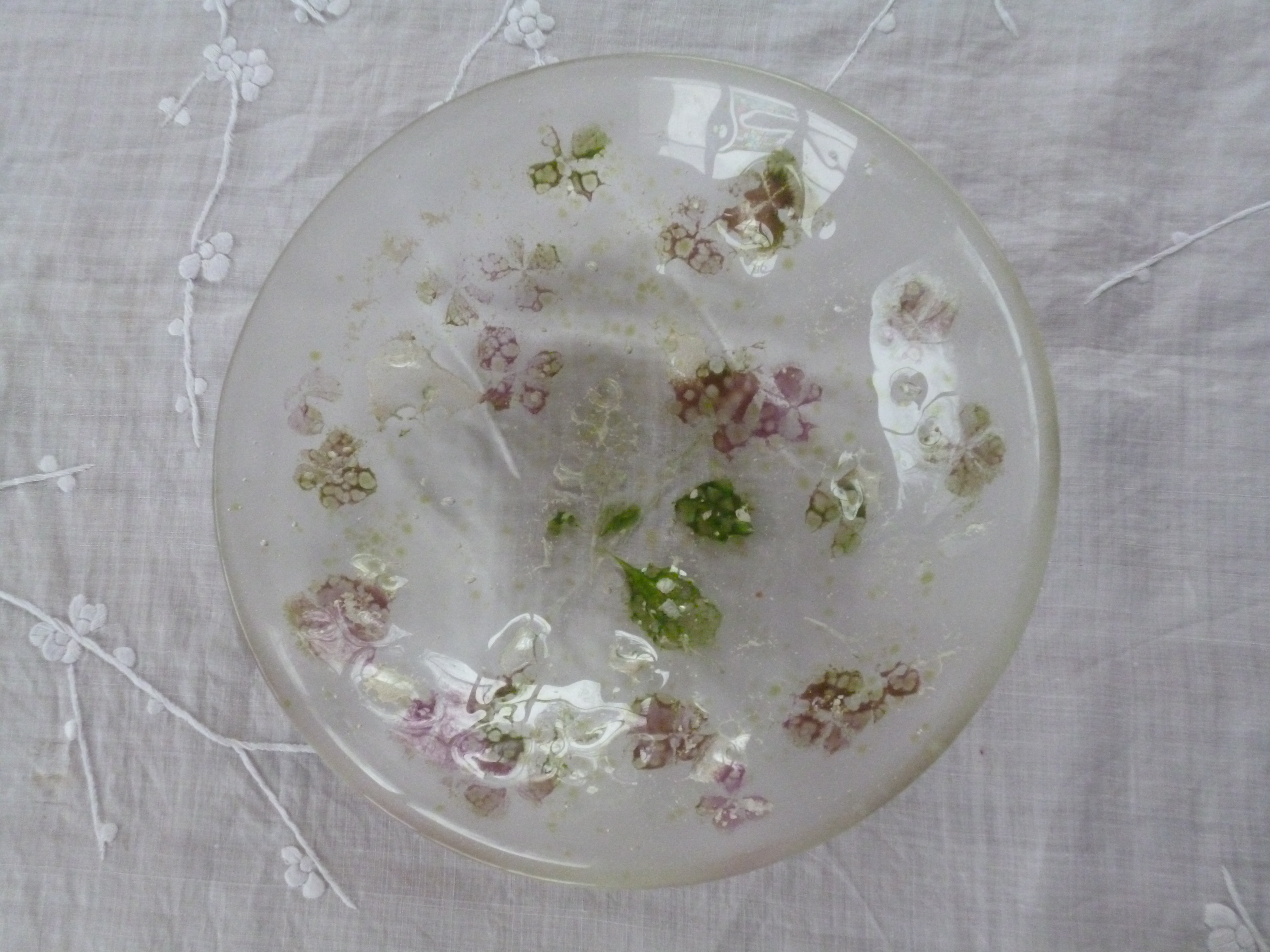 Geranium Bowl , Michele Clayton - Uniqueglassart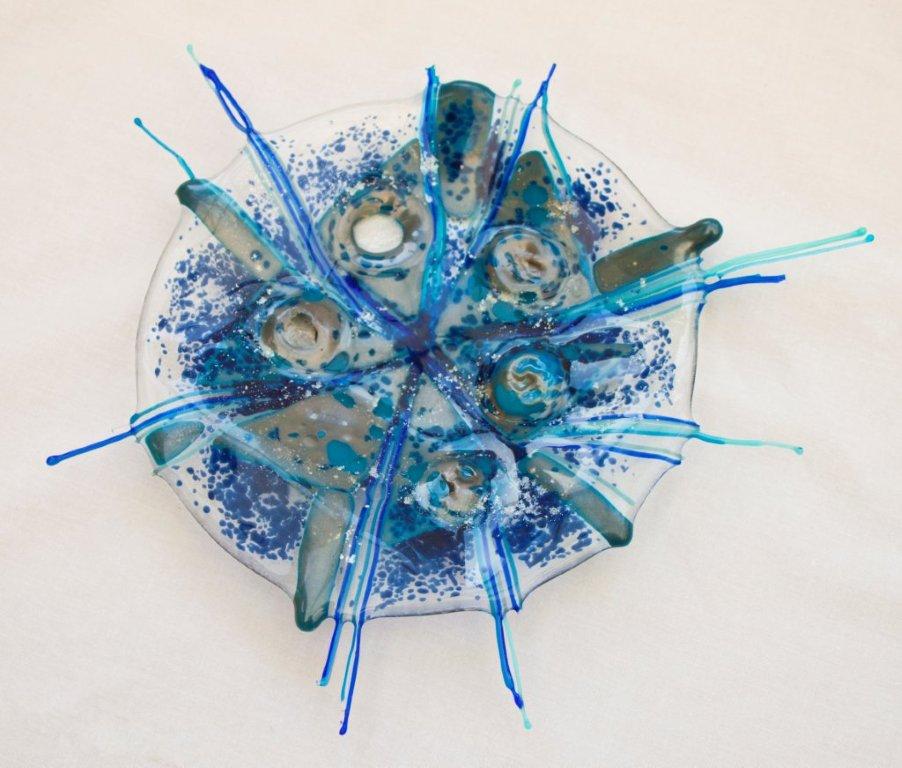 Starburst , Michele Clayton - Uniqueglassart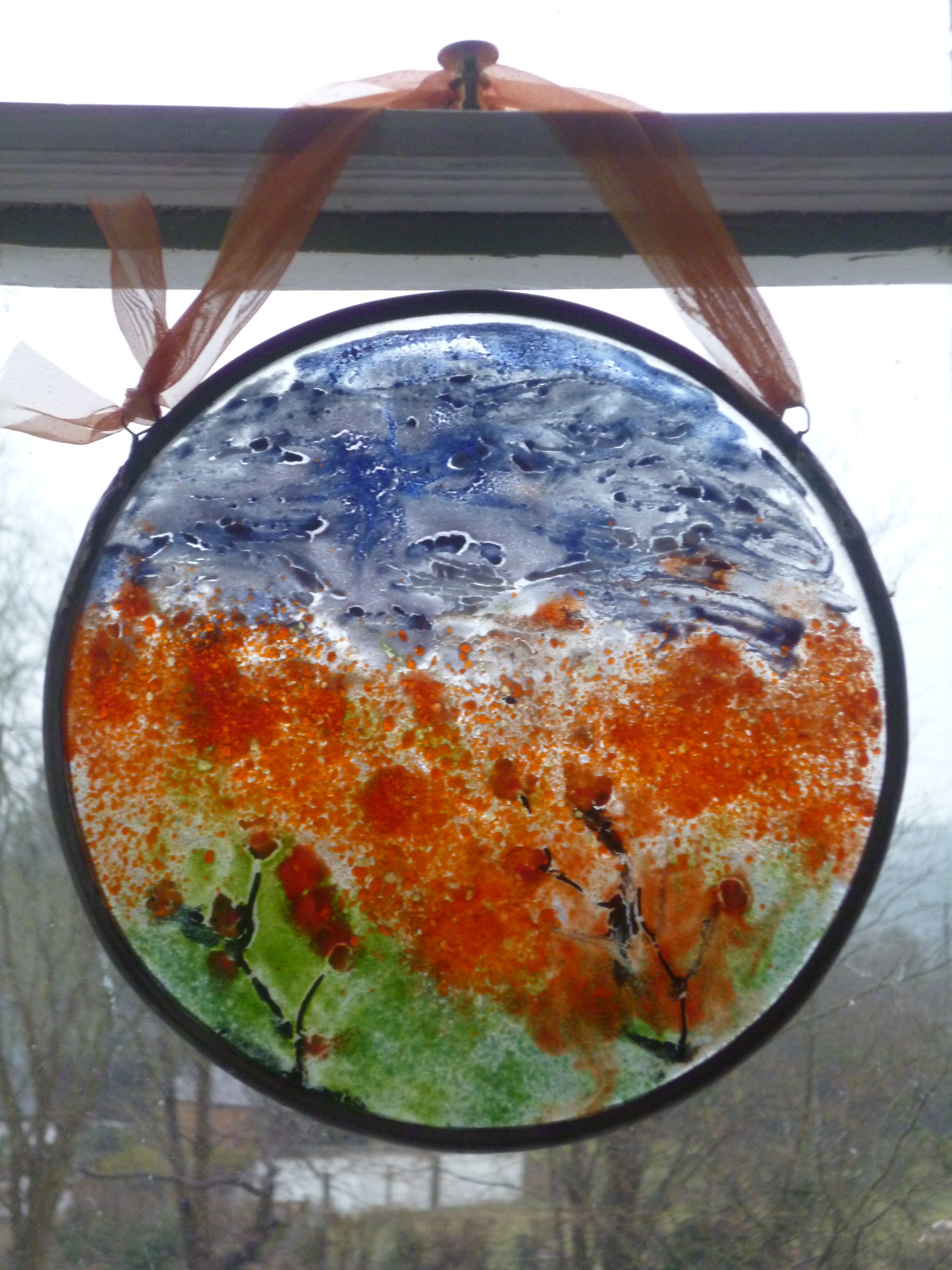 Hereford Summer , Michele Clayton - Uniqueglassart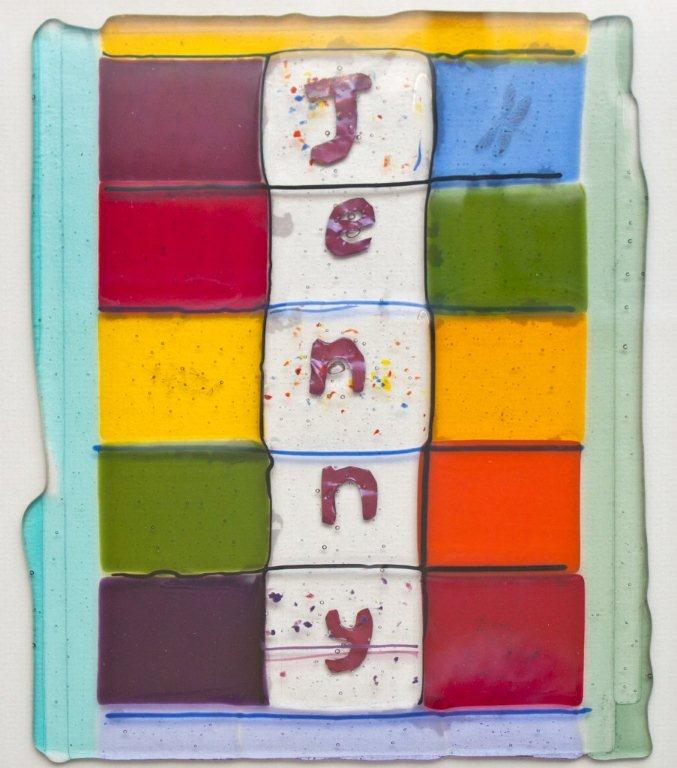 Jenny quilt sampler , Michele Clayton - Uniqueglassart
Peacock at Berrington , Michele Clayton - Uniqueglassart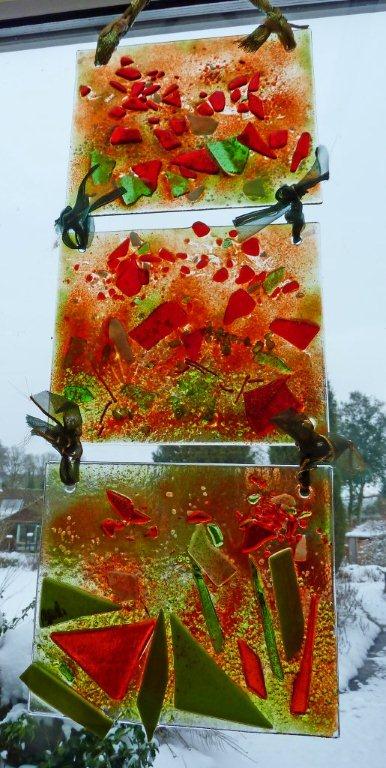 Explosion , Michele Clayton - Uniqueglassart