Email:valerierey@yahoo.com
Region:East Midlands
Technique:Flame working
Occupation:Artist
Discipline:Sculptural
Country:Costa Rica
valerie rey
• Name : Valérie Rey • Born : 1965 in Paris, France • Adress : Villa Don Vito, Playa Tamarindo, Guanacaste 50309 Costa Rica • Email : valerierey@yahoo.com • Téléphone : 00 (506) 8820-0008 • Instagram : @valeriereyartist • Facebook : valerie.rey.94 • Website : www.valerierey.com • Video portrait : https://www.youtube.com/watch?v=wnjogn-M5KM Artistic Disciplines : Sculptures Language Disciplines : French, Spanish, English. Training and Studies: 1982 -1984 - Applied Arts, ongoing self-taught training. 2015 – lampworking torch for Glass, in France and Glass casting in Canada internship. Dissemination of Work: • Chicago – Sofa Expo Oct 2019 • London – May 2019 – London Art Biennale • Tokyo – March 2019 – Contemporary Art Station • New York - December 2018 – Agora Gallery Competition – New York Chelsea • Monaco - October 2018 - Gemlucart Palmares 10º édition Monte-Carlo • Paris - October 2018 – Galerie Bettina, Paris 6º • Venice - September 2018 - Venice Biennale Art and Achitecture • New York - May 2018 - « Environment Food Chain » RE-Artiste international 2018 • Costa Rica - January 2018 - Biennale Tamarindo Art Festival 2018 (Costa Rica), 3 stands - video and photos - signature piece of the Festival • Costa Rica - June 2016 - Biennale Tamarindo Art Festival 2016 (Costa Rica)
Artistic Approach
EMPOWER and bring awareness of the value of life in all its forms. From the moment that life reveals its true face there is no beginning, no end, only an ebb and flow of continuity… an eternal breath!
I work through intuition, there I come into contact with myself. I collect fallen trees, dead branches, fungi, roots, driftwood, empty walnut shells and seed pods. They are considered "dead Nature" forgotten by all because they are without value to most people. I collect them jealously as for me, they tell the story of our land, our heritage, a part of ourselves.
I sublimate my wood treasures by covering them with gold. It is a sensual act to apply a gold leaf. The gesture must be calm and precise, she asks to hold her breath at the moment of the pose, a parenthesis in the tumult, like an act at once religious and voluptuous.
Every day in my studio, I found, form and shape glass beads like tiny beings, similar but in reality, all different and once assembled, form a colony, a people. To repeat these gestures again and again is a therapeutic mediation for me.
Then comes the assemblage… gold forever symbolizing power and eternity, glass a token of purity and clarity.
At the moment they unite, the metamorphosis takes place and the resurrection takes shape, the vibrant creation of a new organic material comes to life, highlighting the value of mere life itself.
It is necessary for the whole process to take its time as it is a Re-birth. There lies all the meaning of my work.
We fully realize ourselves when we are aware that our time is limited, which gives more value to life and allows us to appreciate the beauty of what surrounds us, every minute, every second that we are given.
Wondering what is it like to be alive?
It is not so much the answer that matters, but it is to ask the question.
Valérie Rey, 2018
Artistic approach Video
Valerie Rey's Portrait :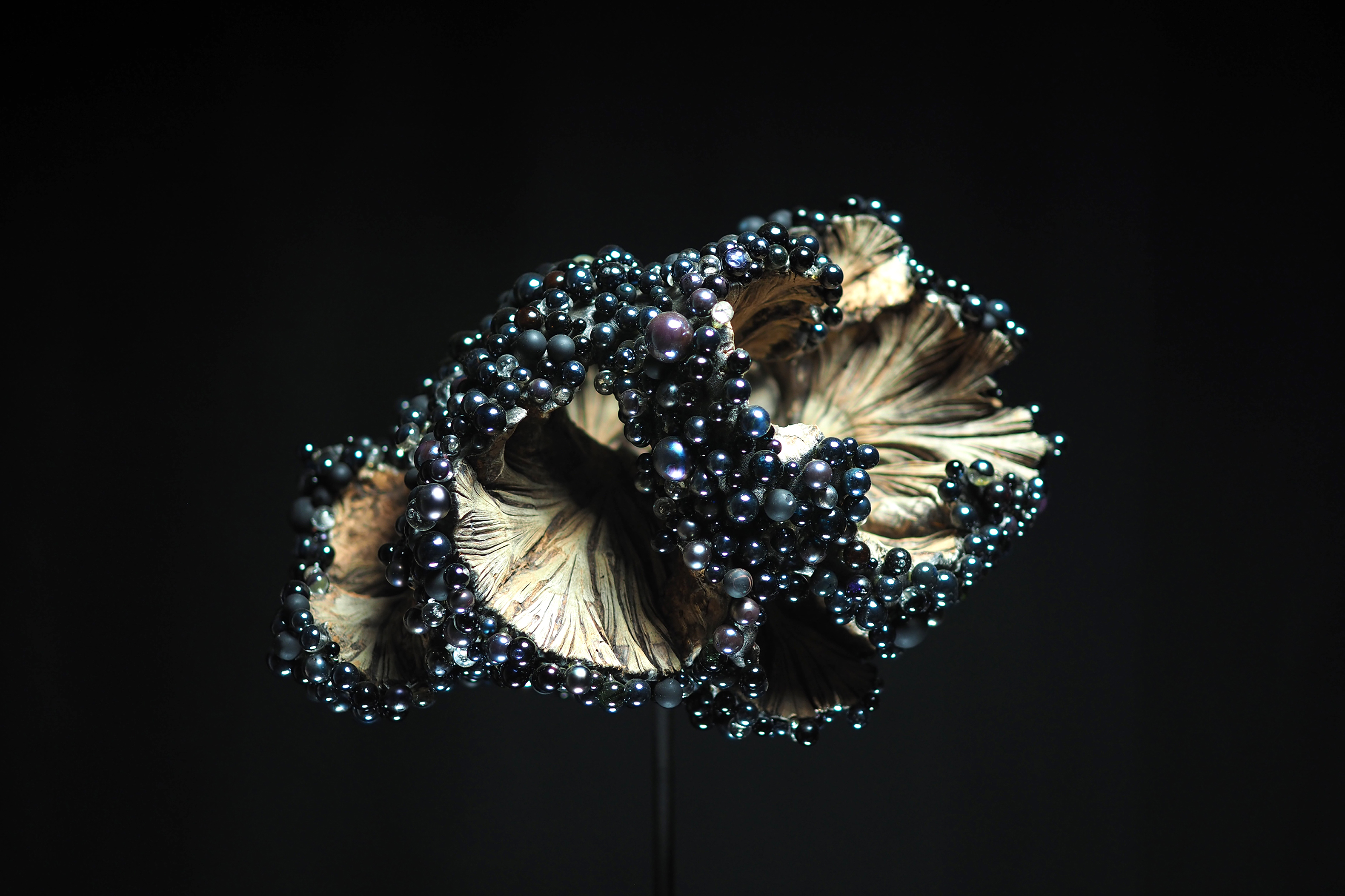 Outremer , Luca Rey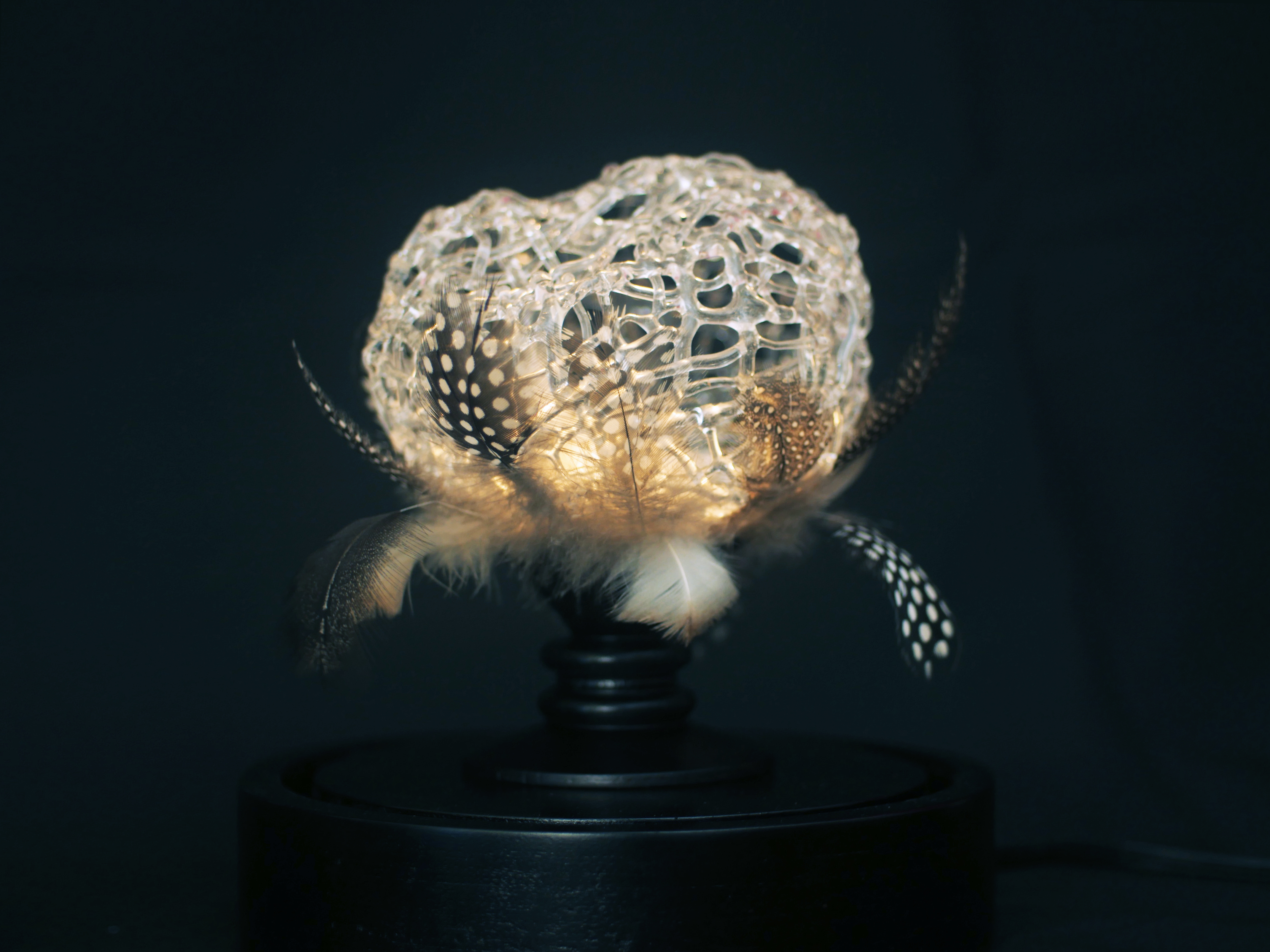 Cervelle de Moineau , Luca Rey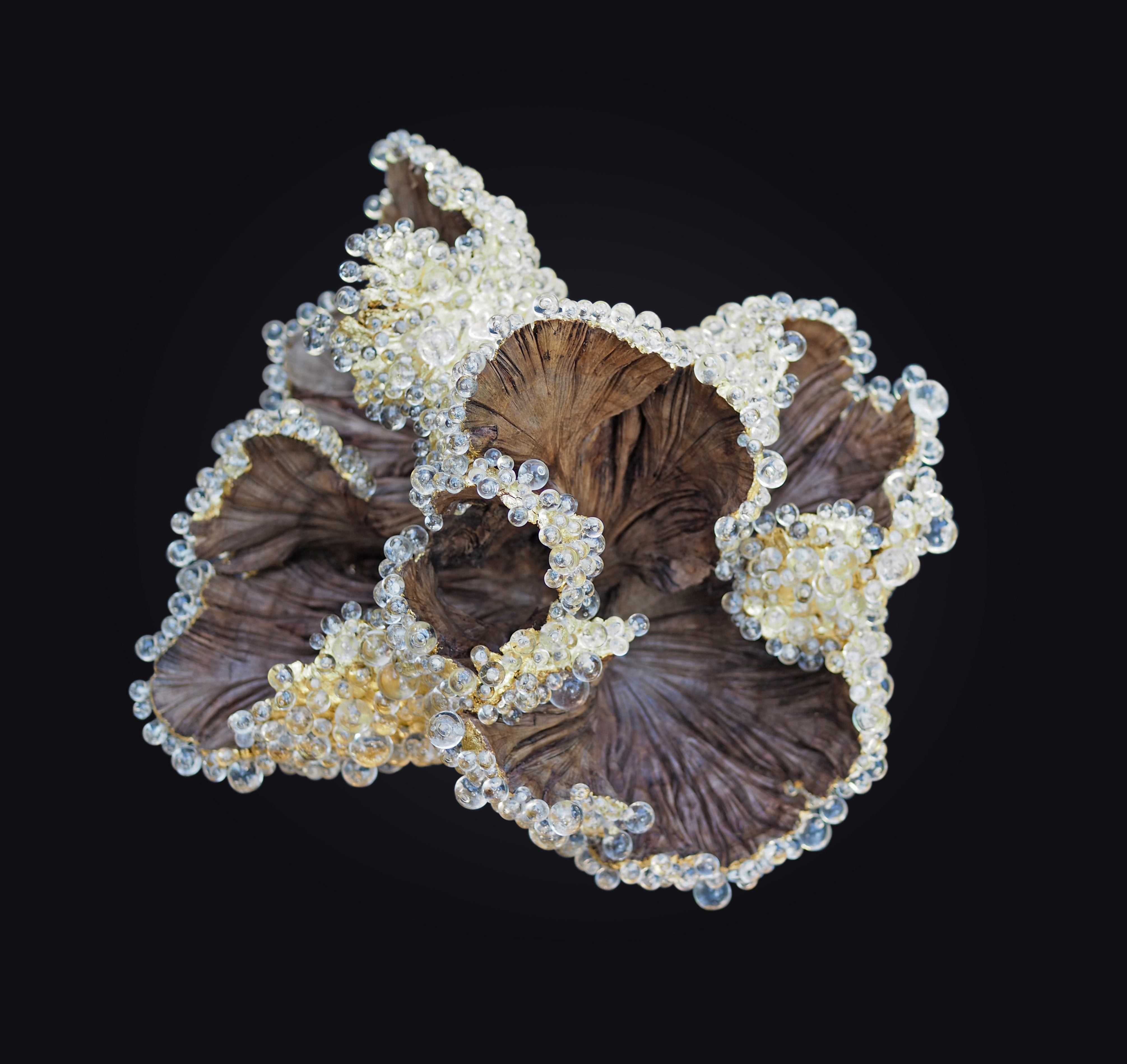 Blooming Legend , Luca Rey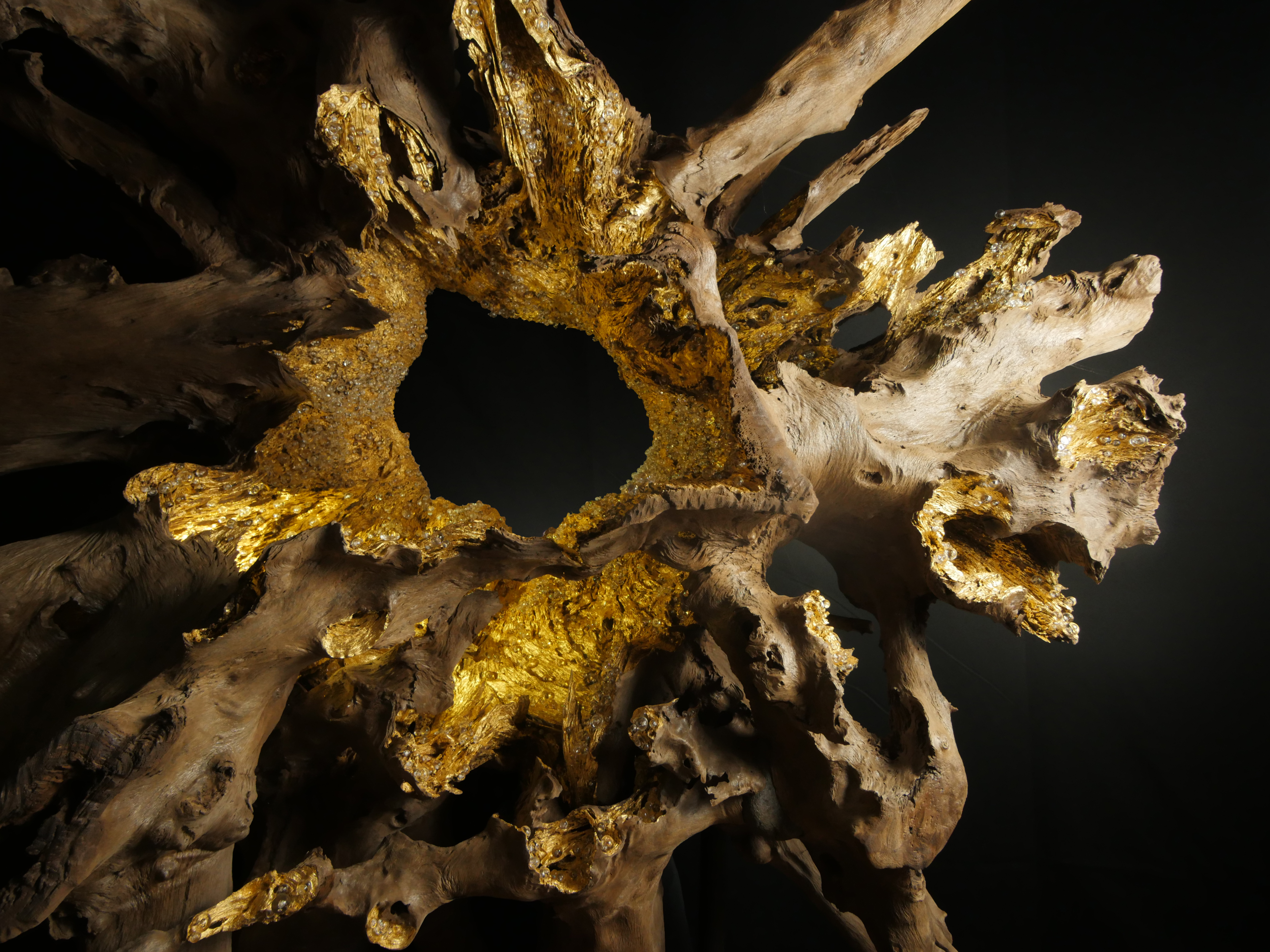 Super Nova , Luca Rey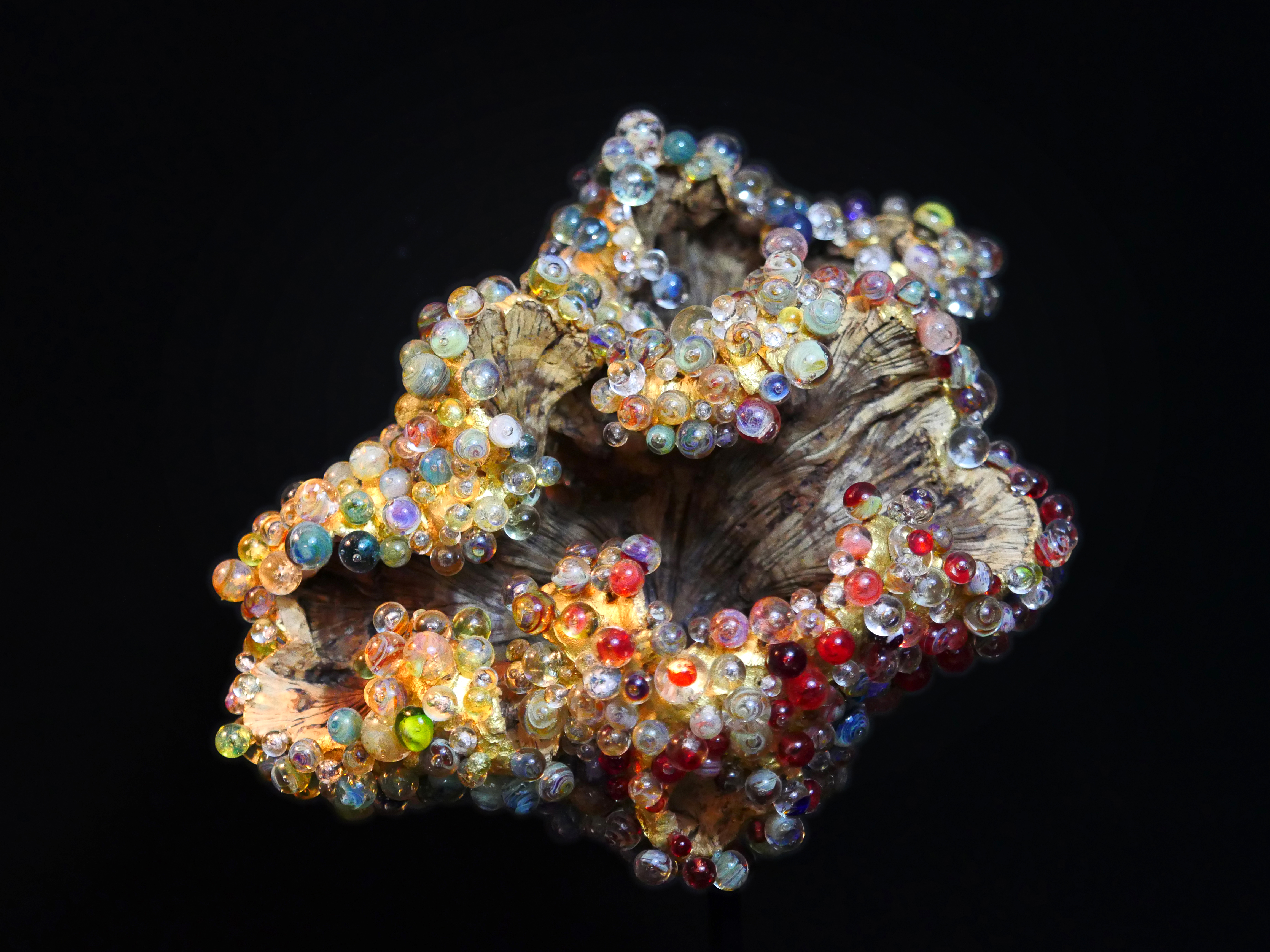 Geisha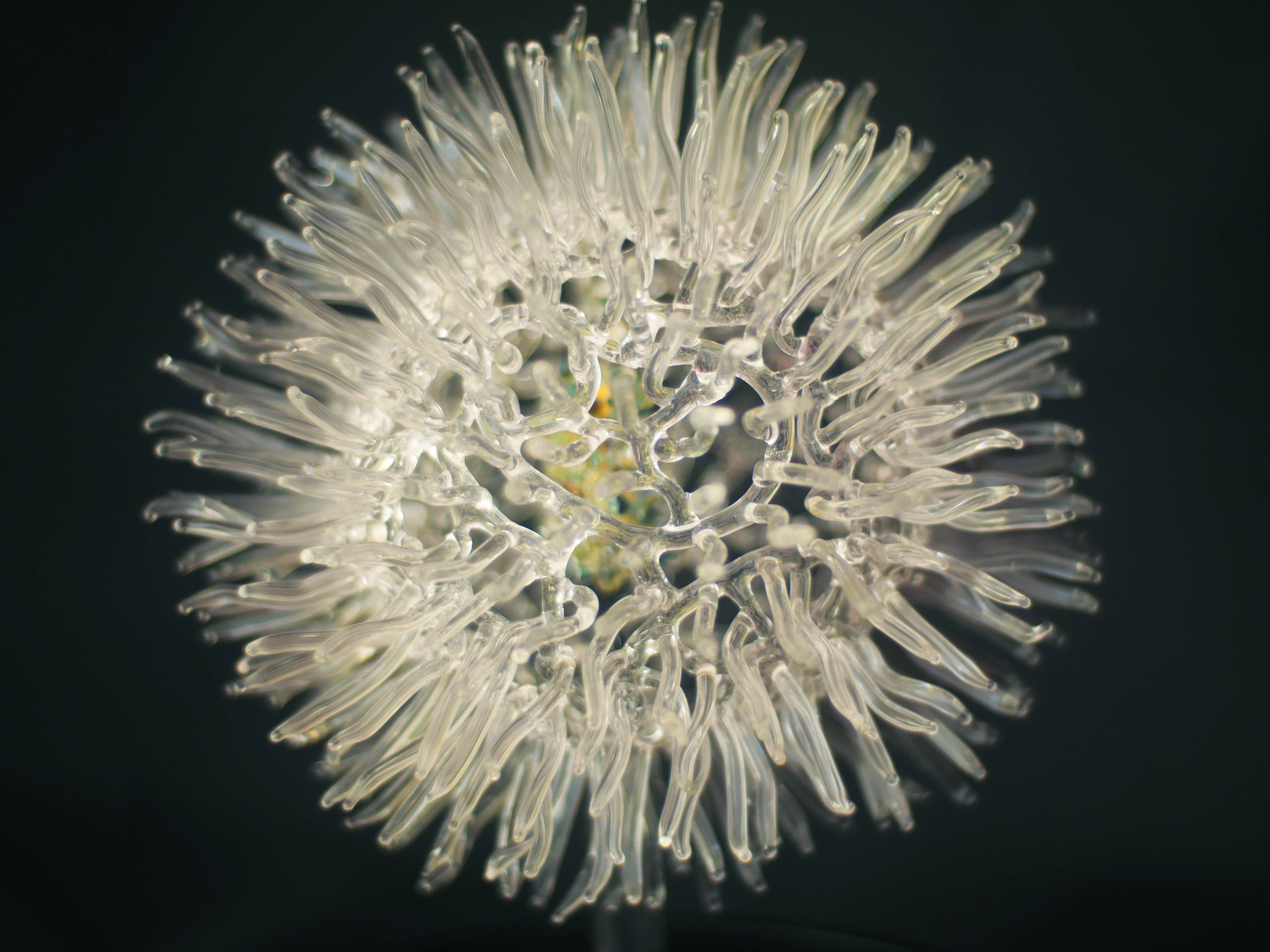 Angel Virus , Luca Rey