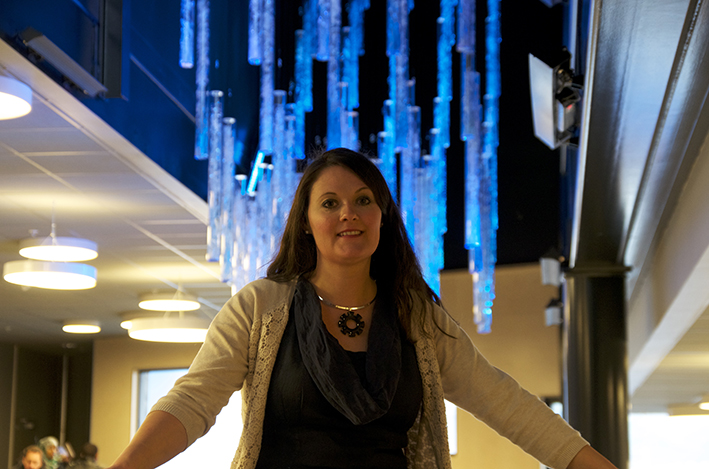 Email:margarethtroli@gmail.com
Website:http://www.margarethtroli.com
Region:World
Technique:Casting, Cold work, Hot glass
Occupation:Artist, Educator
Discipline:Functional, Installation, Sculptural
Areas of Interest:Competitions, Exhibition, Techniques
Product:Design/ Functional/ interiors, Installations, Jewellery, Lighting, Public art, Sculptural, Sculpture, Wall pieces
Country:Norway
www.margarethtroli.com
Margareth Troli (PhD)
Norwegian born Margareth predominantly works with the medium of glass, combining digital production and traditional making processes. Margareth was completed a Phd in waterjet cutting technology and glass (2011) at the University of Sunderland. She was based at a studio in the NGC, (National Glass Centre)until 2015 before relocating to her native North Norwegian valley Beiarn, just north of the arctic circle. Working with the medium for 22 years, her skill-base is broad ranging, in terms of production methods and application. It ranges across kilnforming and hotglass processes. She has received numerous prizes, awards and scholarships for her artwork and has participated in several international exhibitions and design fairs, such SOFA New York, the British Glass Biennale (UK,) 100% Design, (UK), Designers Block, (UK), Coburger Glass Prize Exhibition, (DE), Design Mart (UK) and unusual places such as the House of Commons, the British Parliament.
Margareth has recently completed a large public art commission, a permanent installation for the foyer of a new leisure building, holding theatre cinema, library, gallery and a cafe. The installation was inspired by the Northern Lights and includes 140 glass cylinders, filled with glass strings. Its suspended from a 14 meter tall ceiling in a waveform. The installation combines glass and LED sequential lighting, constantly changing in the colours of the Aurora, as well as tones of blue, referring to the town its situated in, also called ´Blåbyen´ meaning the blue town.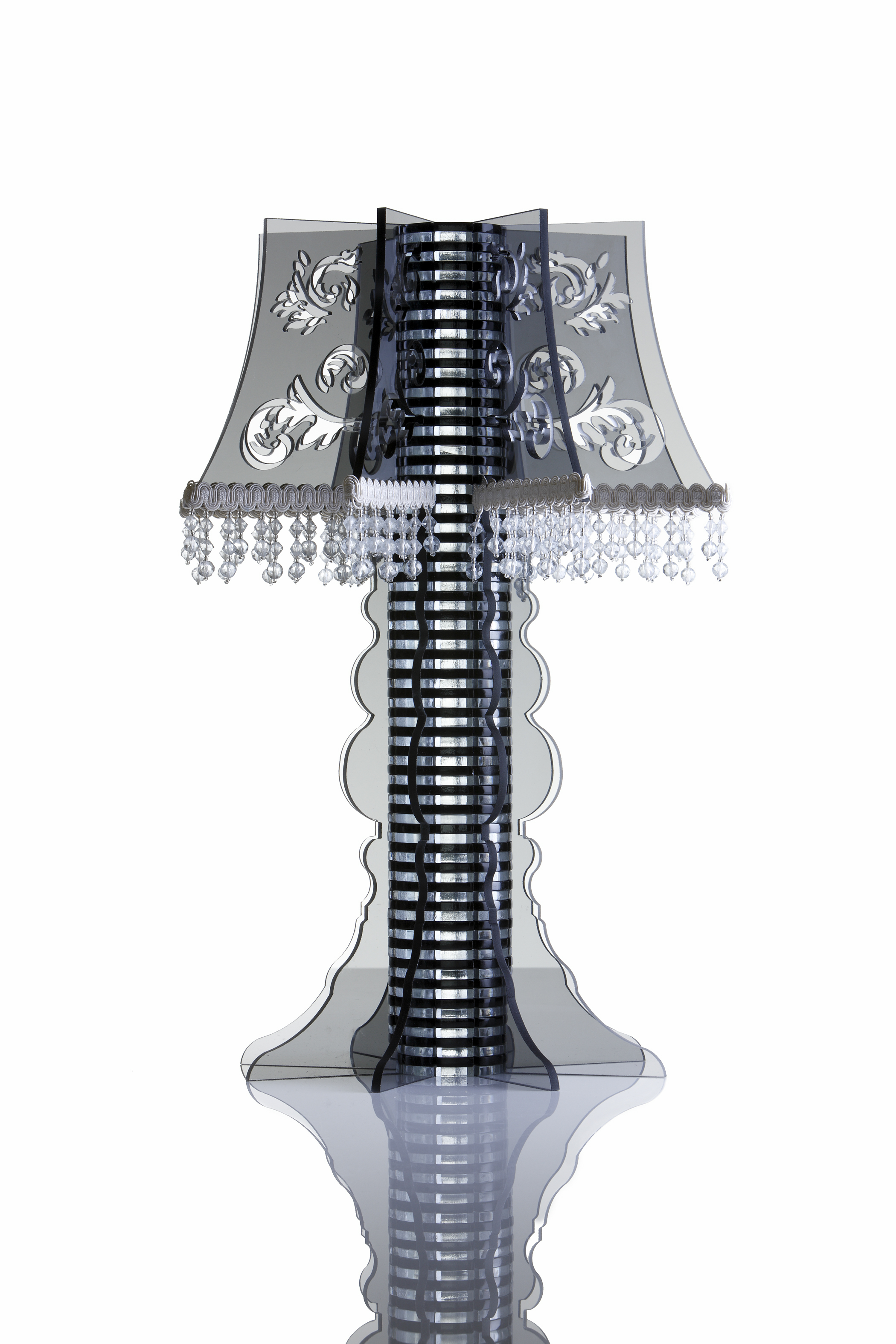 Bar Roc(k)ococo Lamp , Artist: Margareth Troli - Photo by S. Bruntell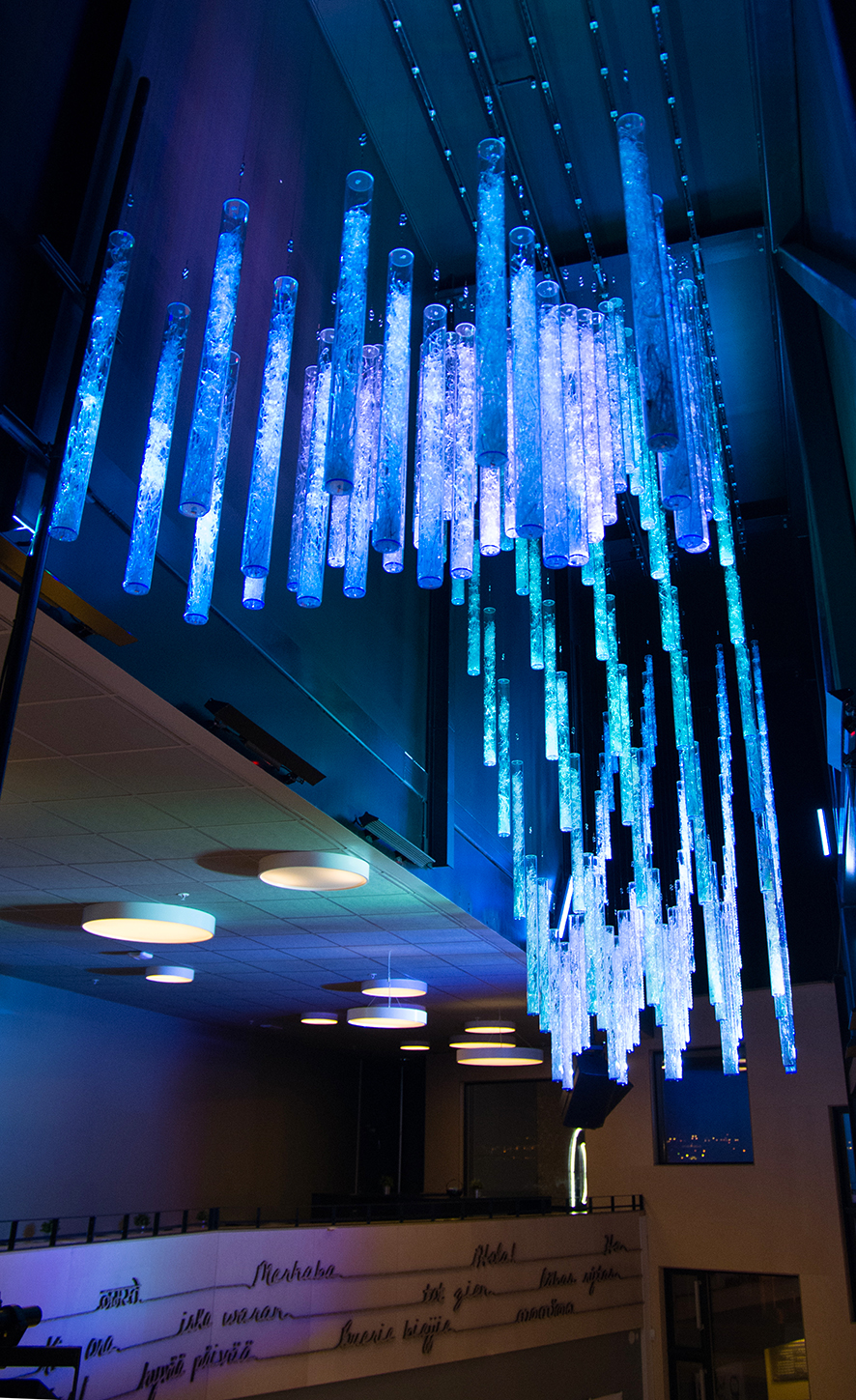 Aurora Syntax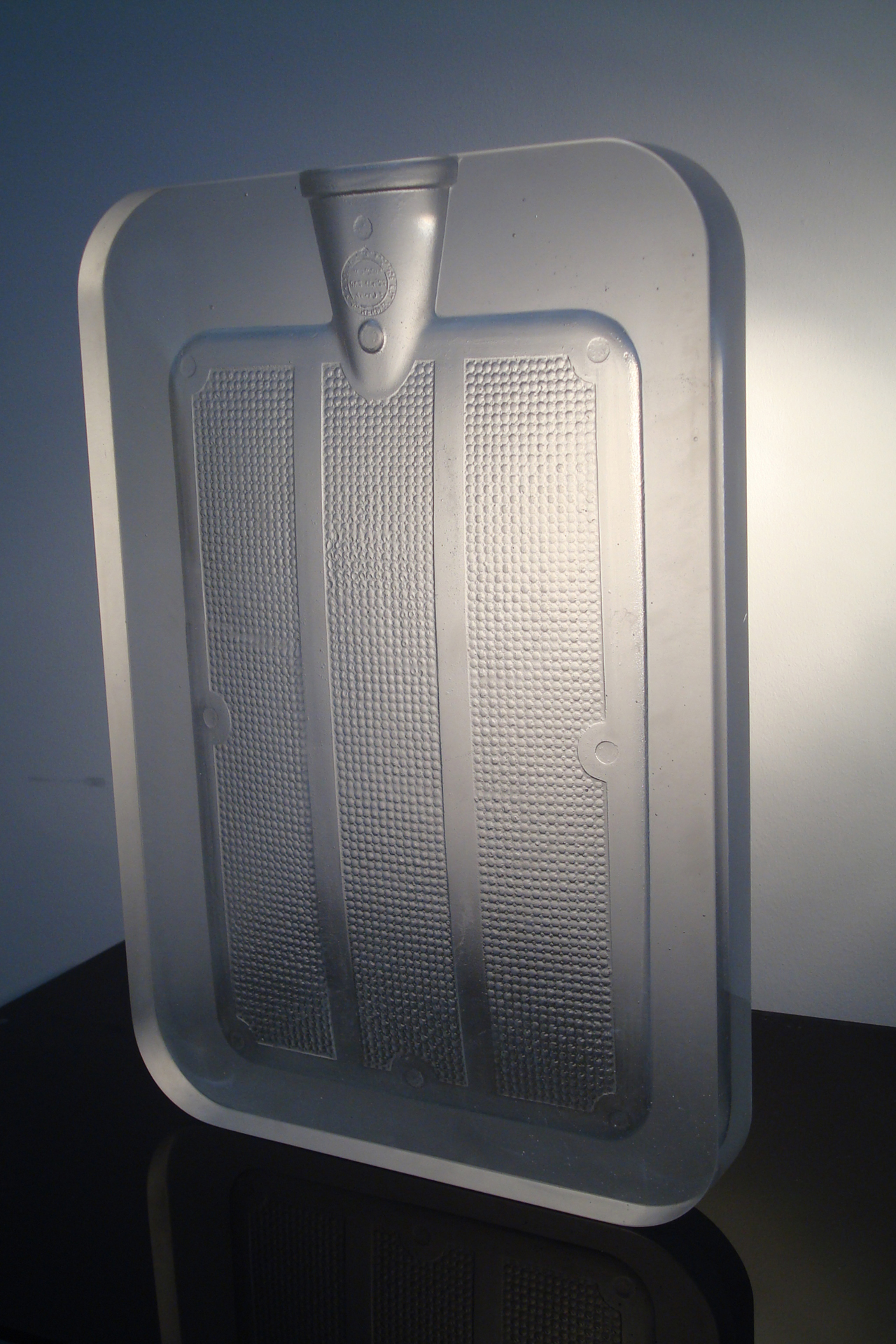 G8! Co-operate ! It´s getting H20T!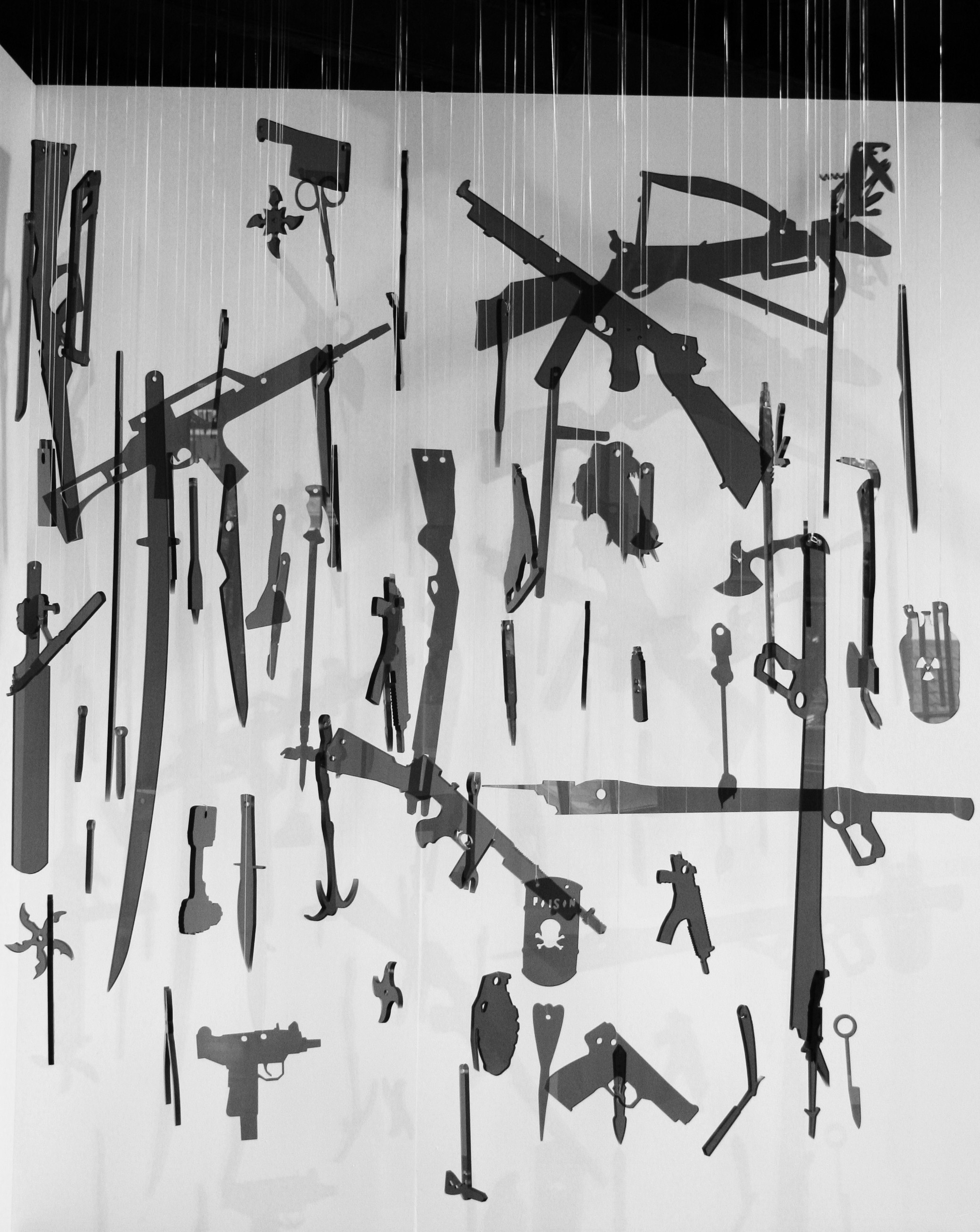 Prohibited Articles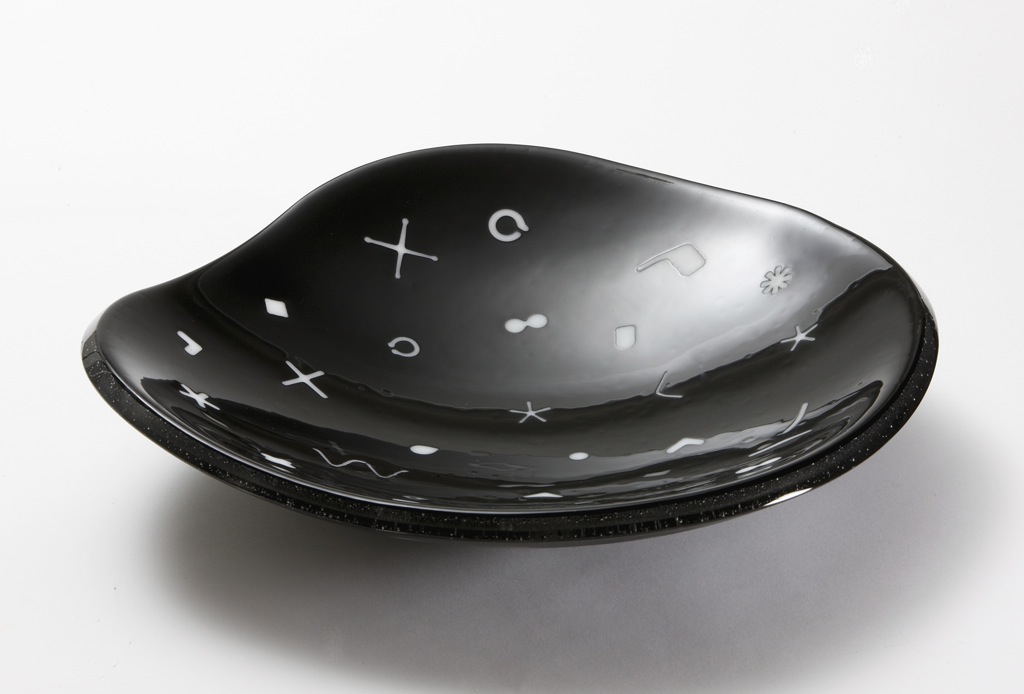 Untitled pattern Series, Waterjet and interlocked , Photo S.Bruntnell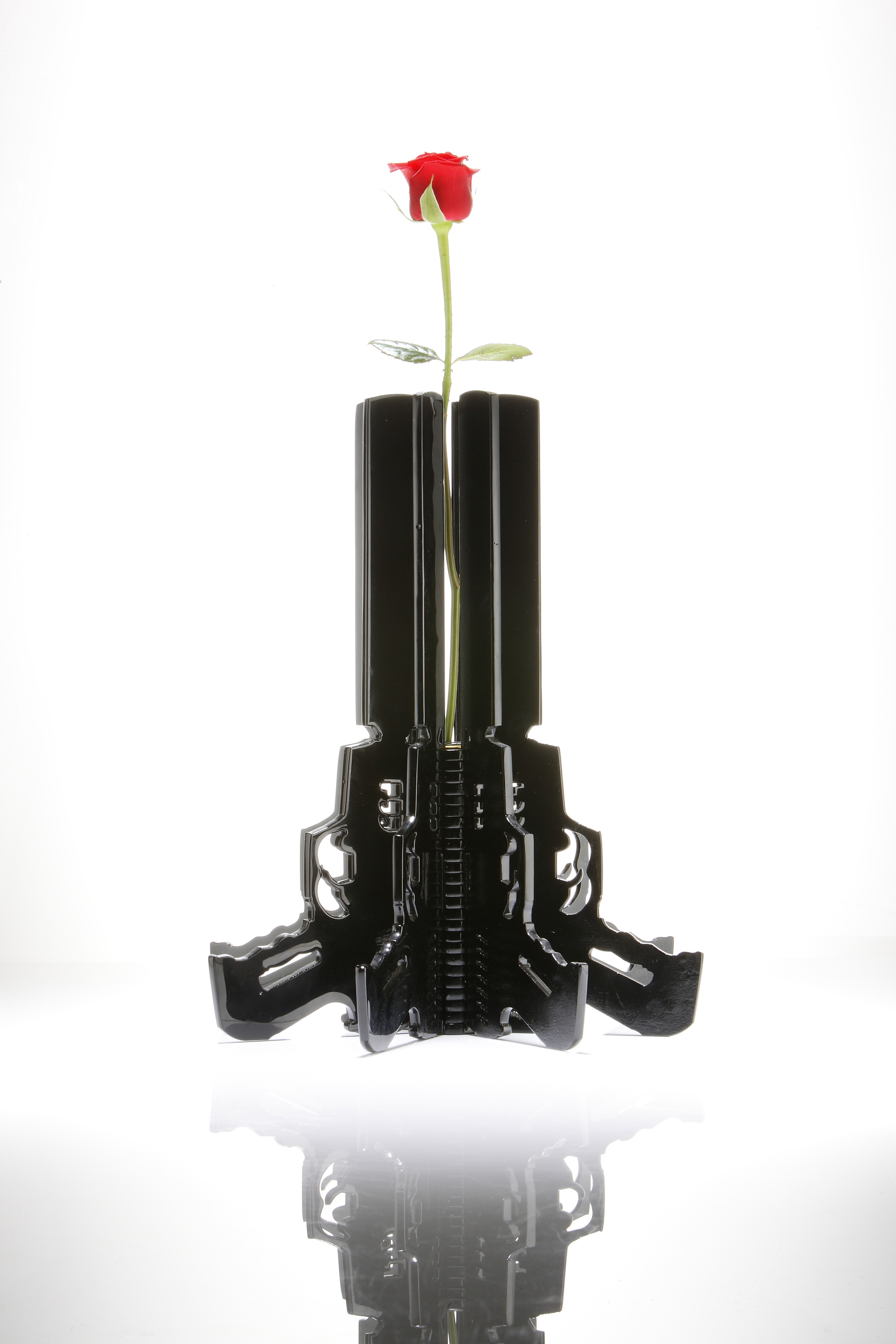 007-Walther P99, Rosevase , Artist: Margareth Troli - Photo by S.Bruntnell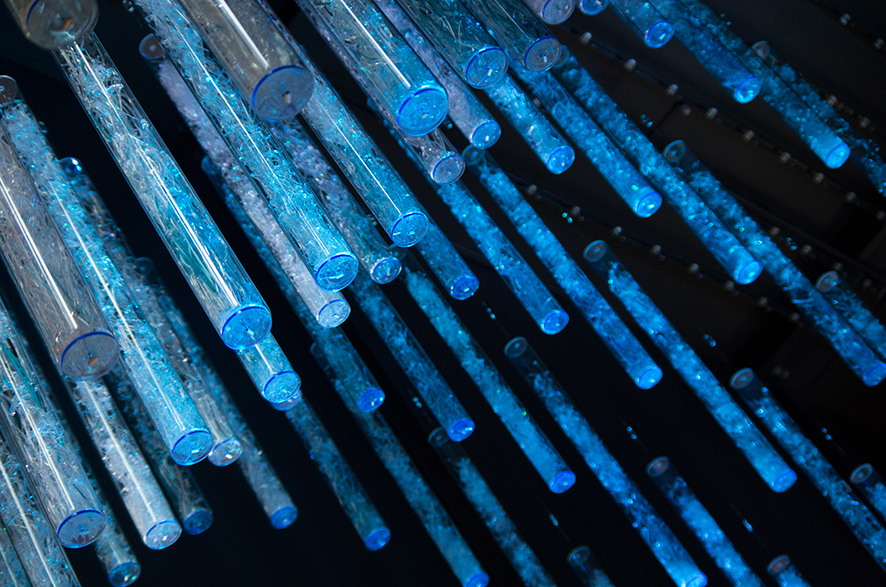 Aurora Syntax, detail shot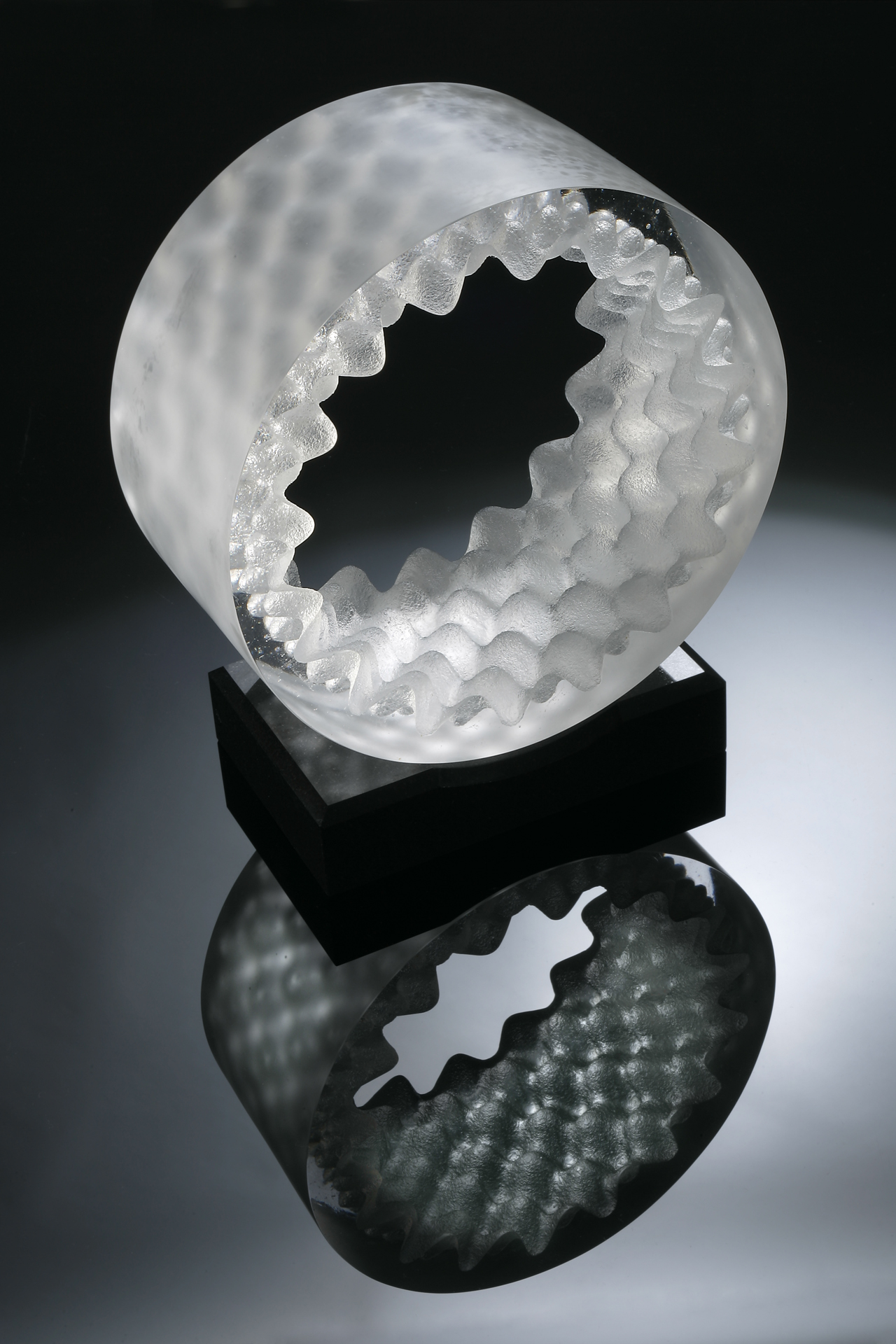 Illusionary Space Series , Photo S.Bruntnell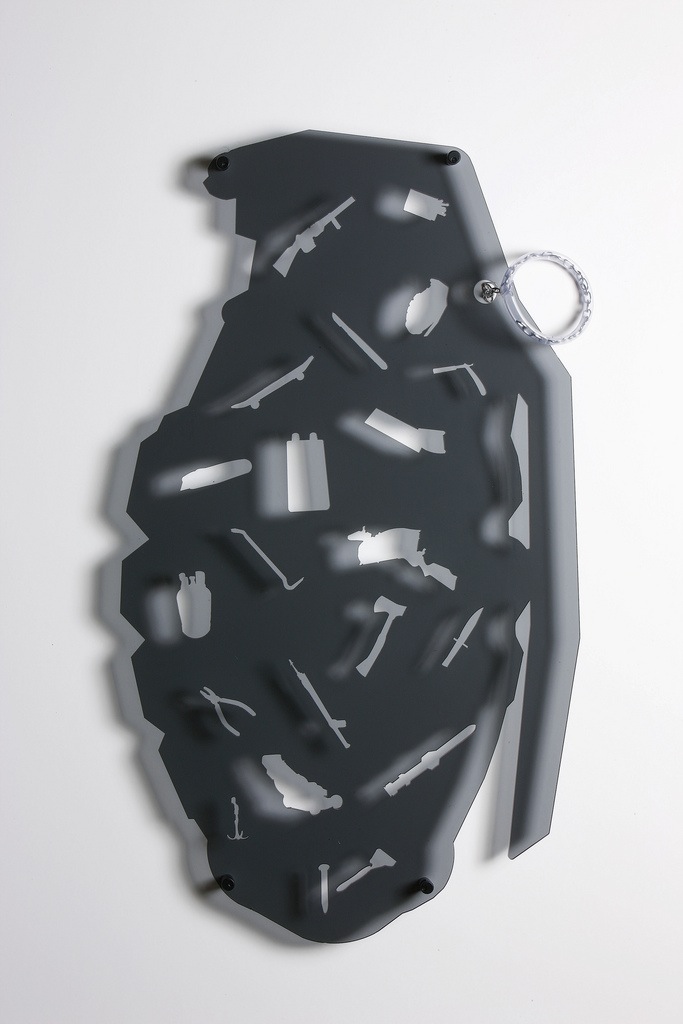 Prohibited Article Series, Untitled Articles, 2008