Nancy Sutcliffe
I am a glass engraver and gilder working in a contemporary figurative style. The application of gold and precious metal leaf into my engravings has become characteristic of my work. I exhibit and teach internationally.
My recent show 'DNA' at the Scottish Gallery was inspired by the patterns of gene sequencing charts. I produced large mirrored pieces which reflected and included the viewer, alongside smaller pieces of highly detailed plants and animals.
I also produce a studio range of small engraved pieces.
'crabtastic' detail , Jay Watson Photography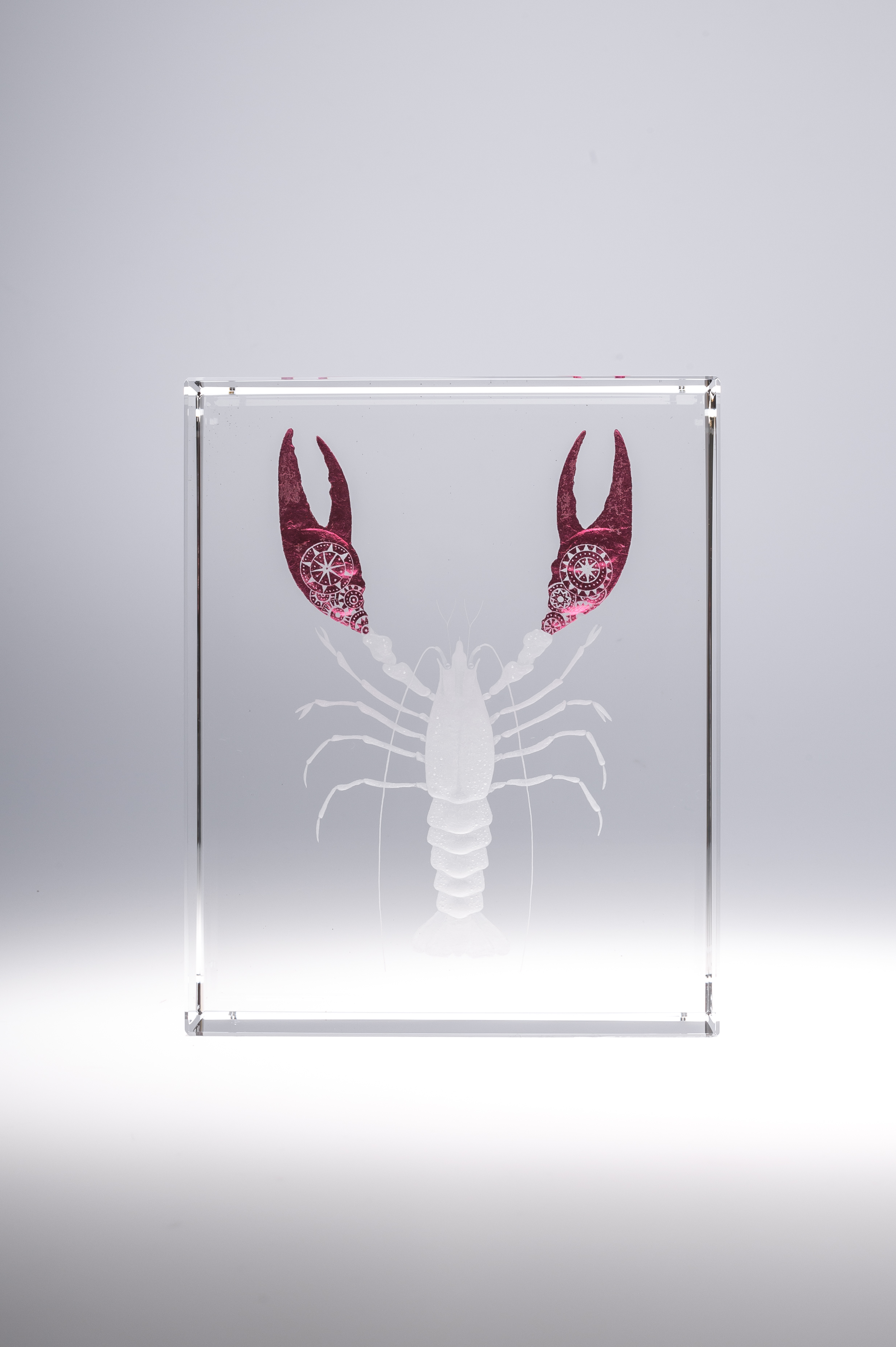 'fabulobster' , Jay Watson Photography
'sundance' silhouette , Jay Watson Photography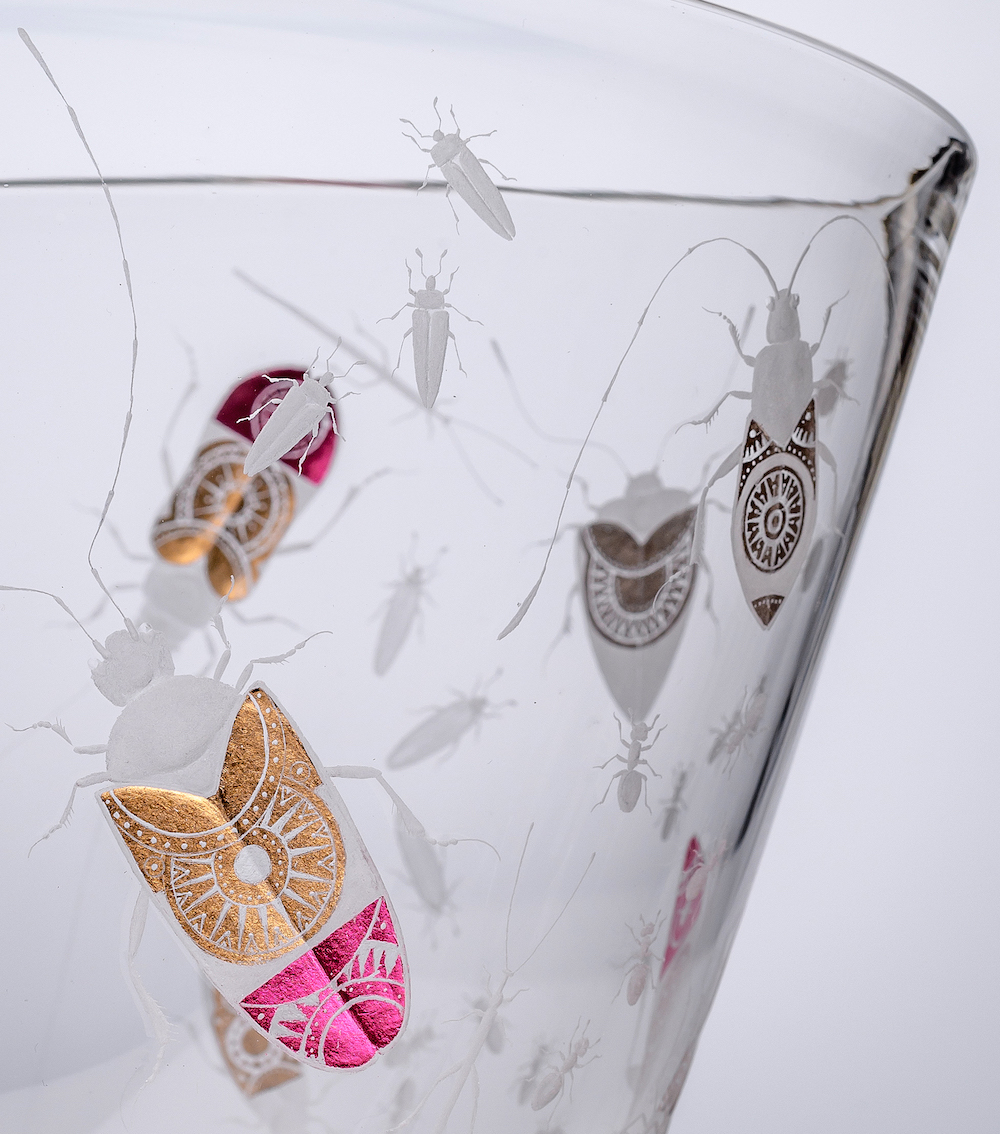 'fabulous beasts' detail , Jay Watson Photography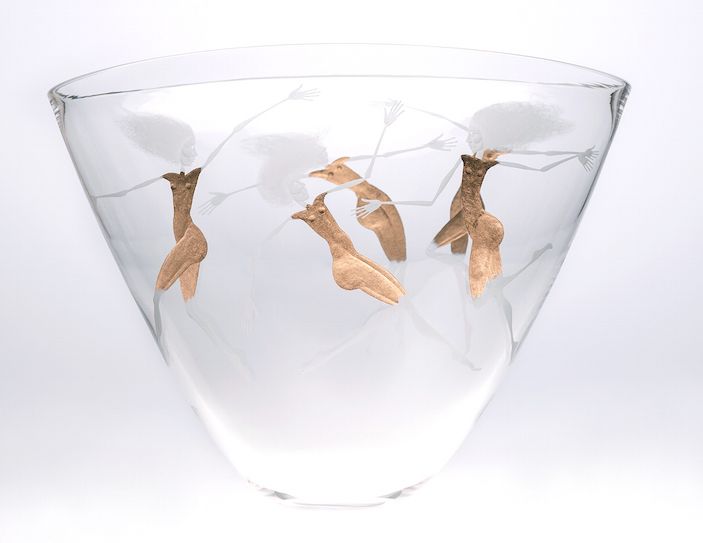 'sundance' , Jay Watson Photography
'crabtastic' , Jay Watson Photography
'beebop' detail , Jay Watson Photography
'beebop' , Jay Watson Photography
'fabulobster' detail , Jay Watson Photography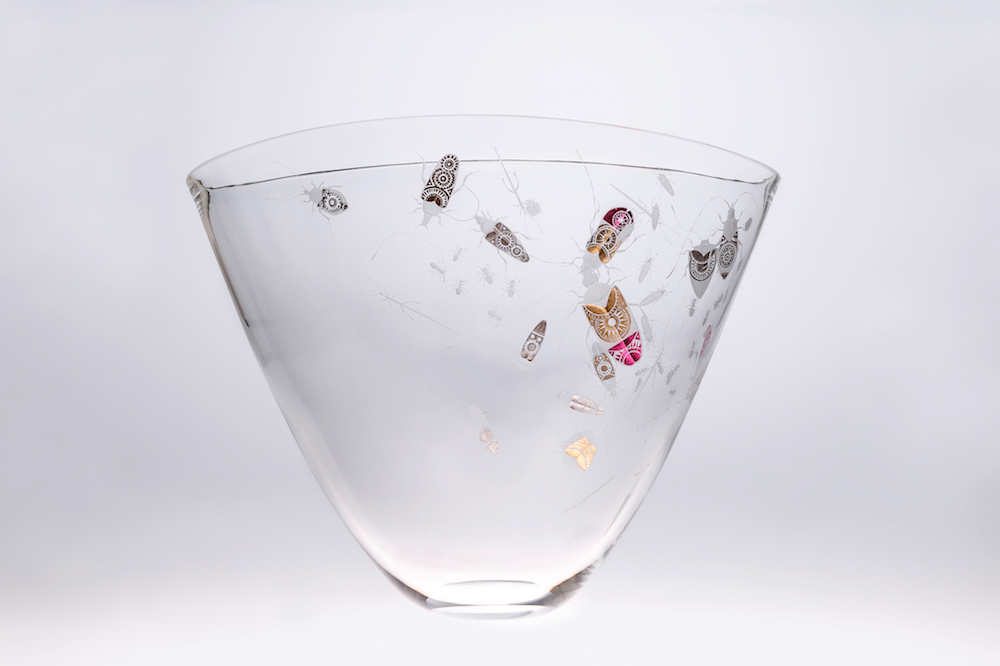 'fabulous beasts' , Jay Watson Photography