Catherine Steed
I got interested in stained glass in 2004 and studied at Bristol School of Art. I work mainly in painted stained glass for windows, doors and decorative panels. As well as undertaking commissions I run stained glass and fusing courses in my studio in Gloucestershire.
I specialise in stained glass and often use enamel paints to give the work character and interest. I undertake commissions for architectural stained glass and decorative hangings. Recently I have been exploring the possibilities of fused glass and mosaic and will make items to order.
I am interested in working on projects with my clients so they can be involved in some of the making.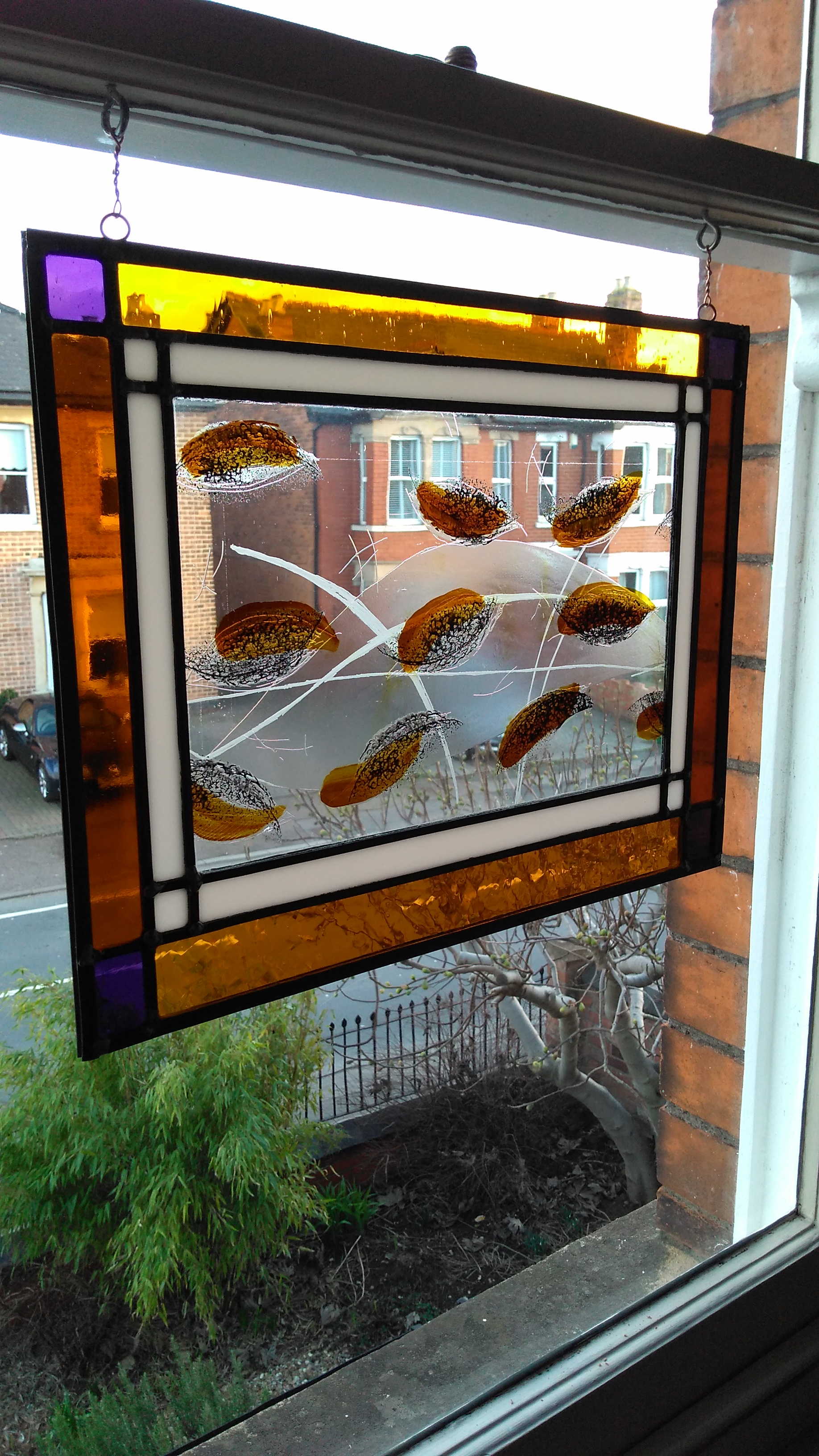 Dancing feathers , Cathy Steed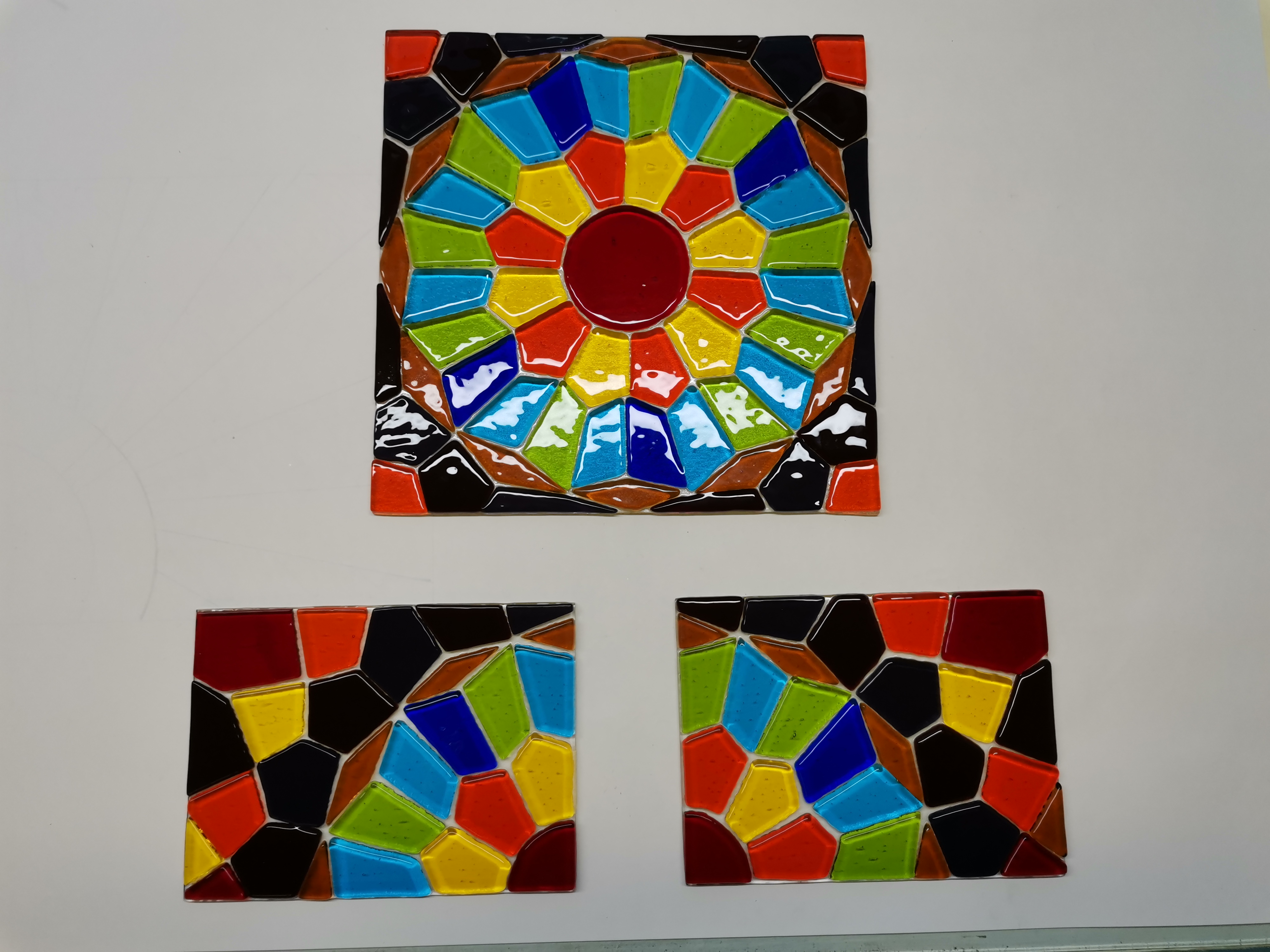 Moorish mosaic fused tiles , Cathy Steed with Adrienne Morgan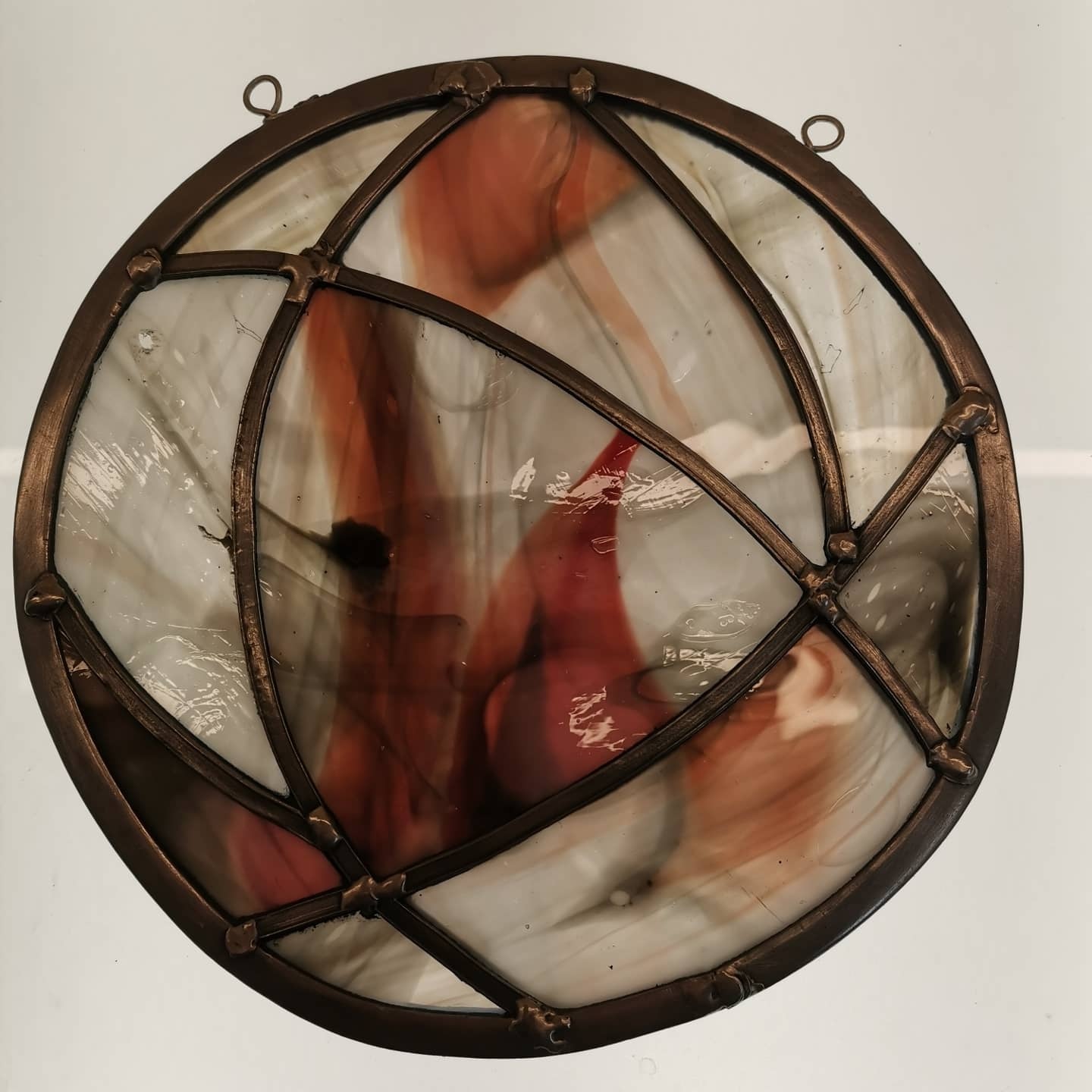 Burning embers , Cathy Steed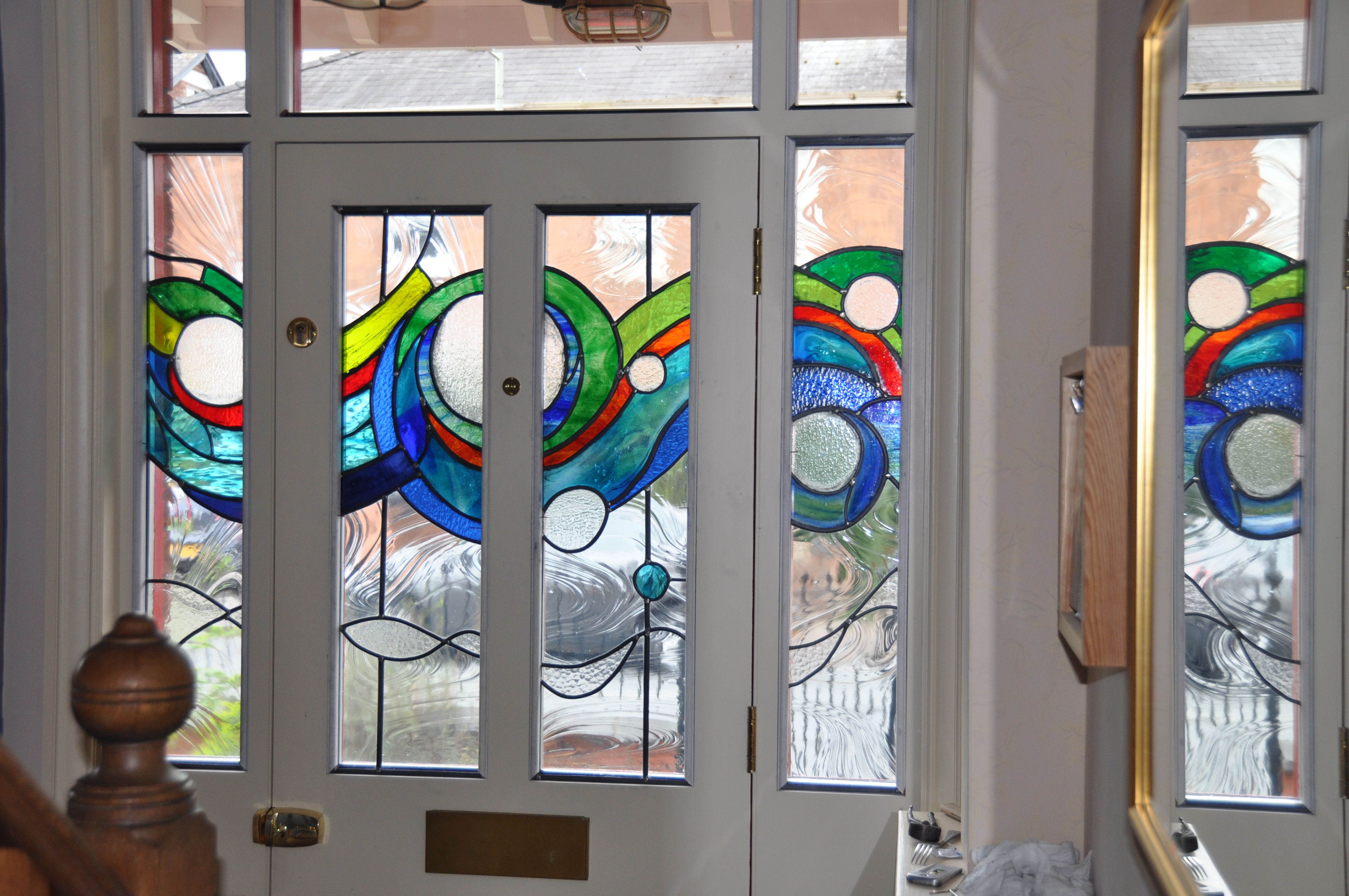 Front door in Gloucester , Cathy Steed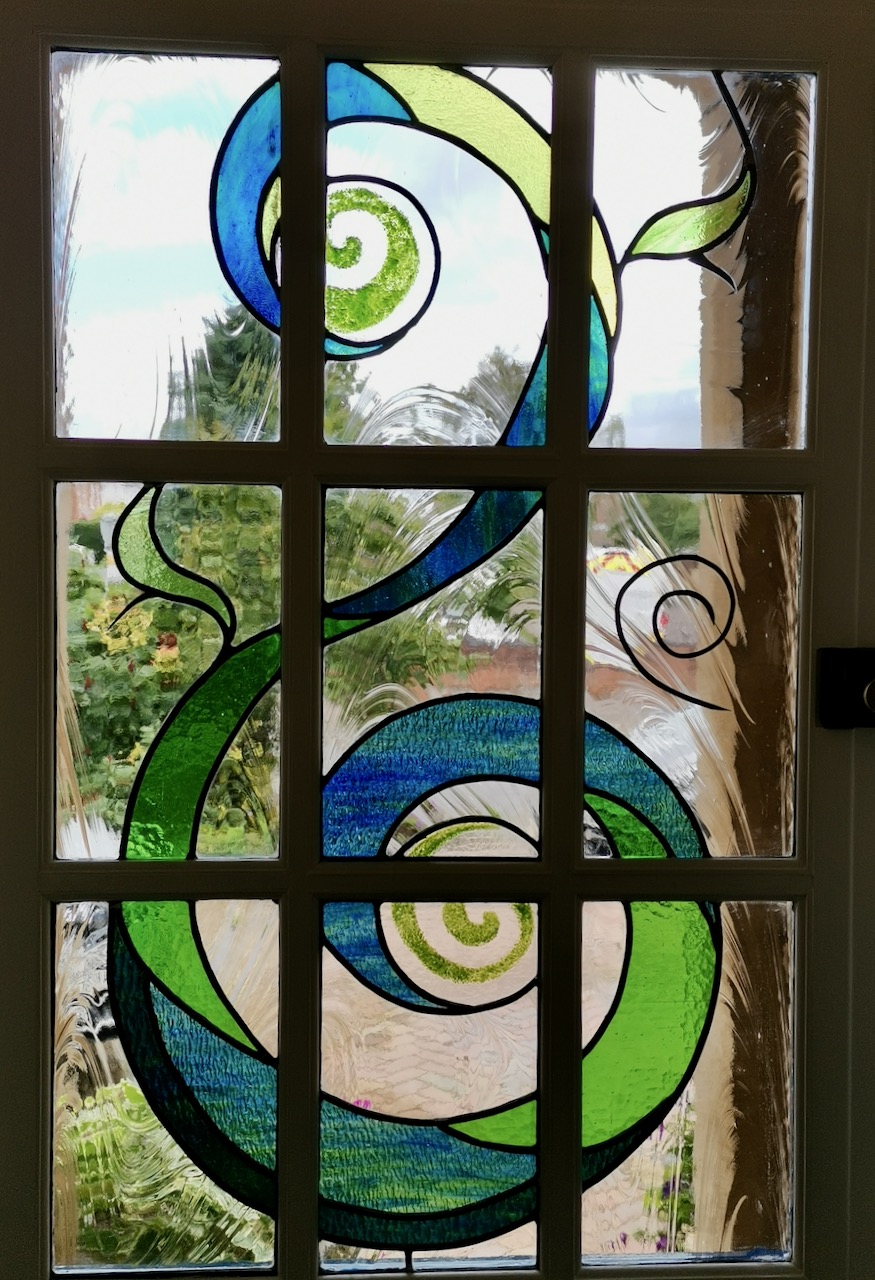 Koru inspired front door with 9 panels , Cathy Steed