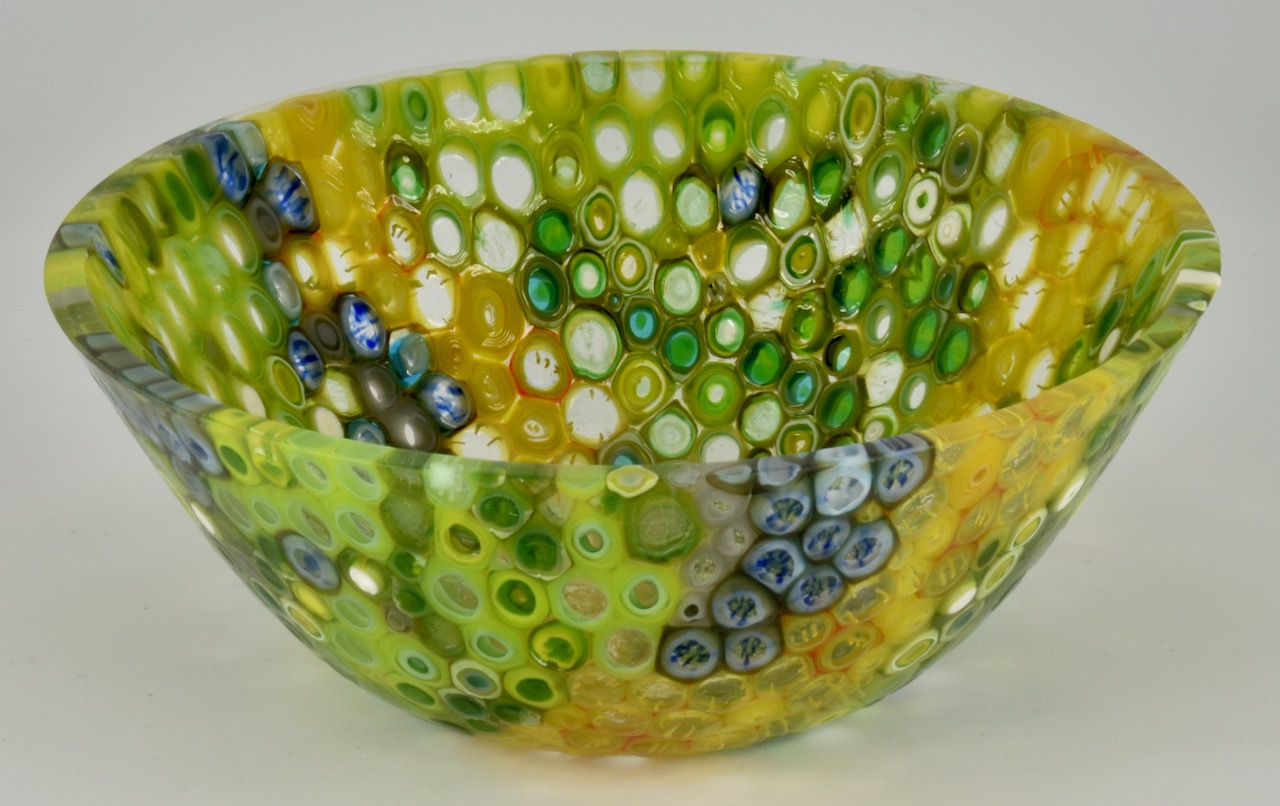 Email:iain@iainjsmith.co.uk
Website:http://www.iainjsmith.co.uk
Region:East of England
Technique:Cold work, Kiln work, Leaded and stained
Occupation:Artist
Discipline:Decorative, Design, Functional
Areas of Interest:Conferences, Techniques, Workshops
Product:Commission, Design/ Functional/ interiors, Table ware, Windows
Country:United Kingdom
County:Cambridgeshire
@iainsglass
Iain Smith
After more than 30 years in science & engineering, I started learning about kiln formed glass in 2008. I am self-taught, through reading, experiment, mistakes and practice. My approach is to make designs that are functional and useful, as well as beautiful. Bowls are my favourite form. I like their appearance and feel. They are useful and they make the most of the wonderful colours of glass. We use a number of bowls I have made around our house as dessert dishes and fruit bowls. I also make plates and coasters and have designed and fabricated leaded glass windows for a number of private houses. In addition to making glass artwork, I also build some of my own kilns They use a Raspberry Pi computer as the controller and are integrated into my home network. One kiln is used to produce murrine (glass cane with a pattern through it) that can be made into bowls and plates and the other is a general purpose kiln.
I make fused glass objects exploring the interplay between light, colour and shape. I also design and build my own kilns.
My recent projects involves making and using murrine to product bowls and vases.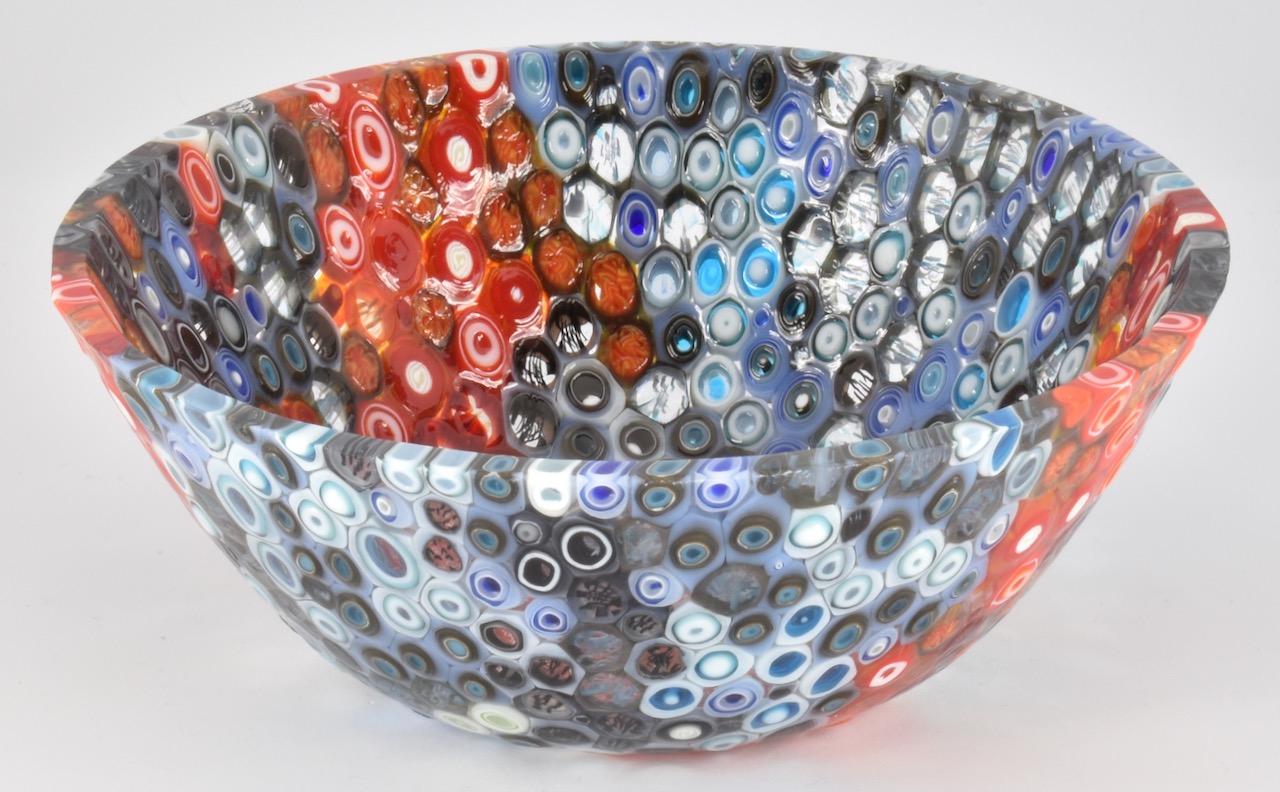 Murrine bowl 190x72 mm , Iain Smith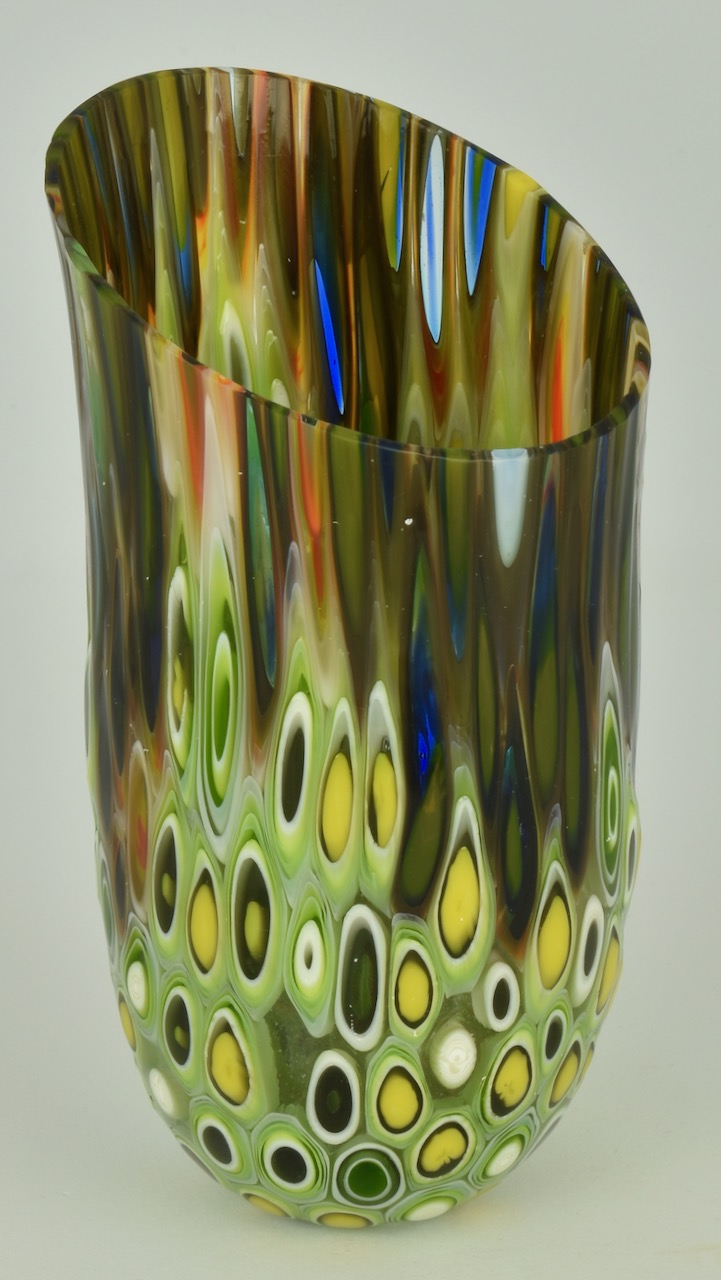 Murrine vase 64x128 mm , Iain Smith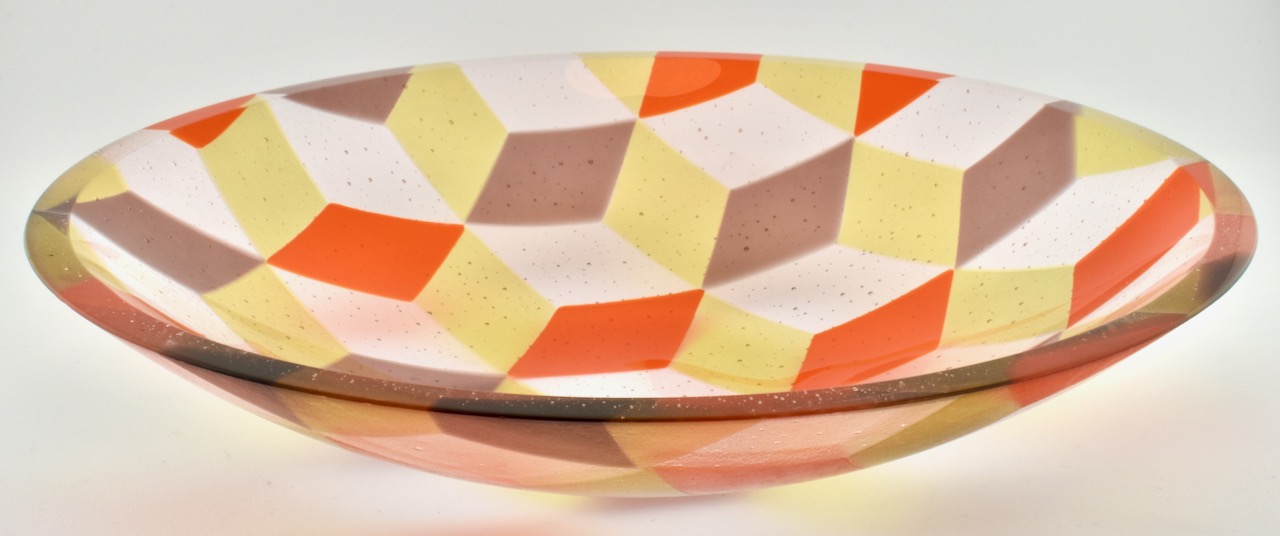 3D cubes bowl, 255x52 mm , Iain Smith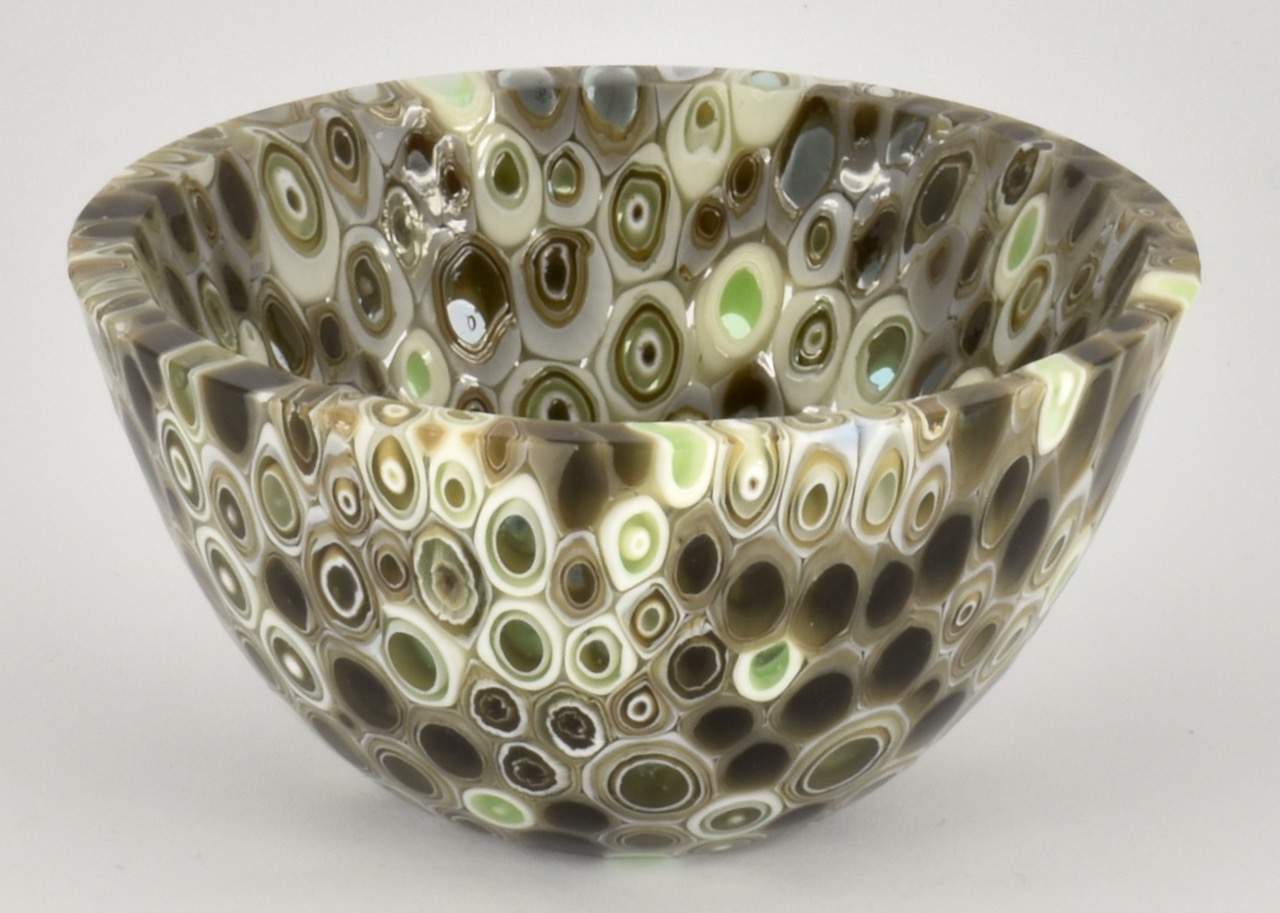 Small murrine bowl 112x55 mm , Iain Smith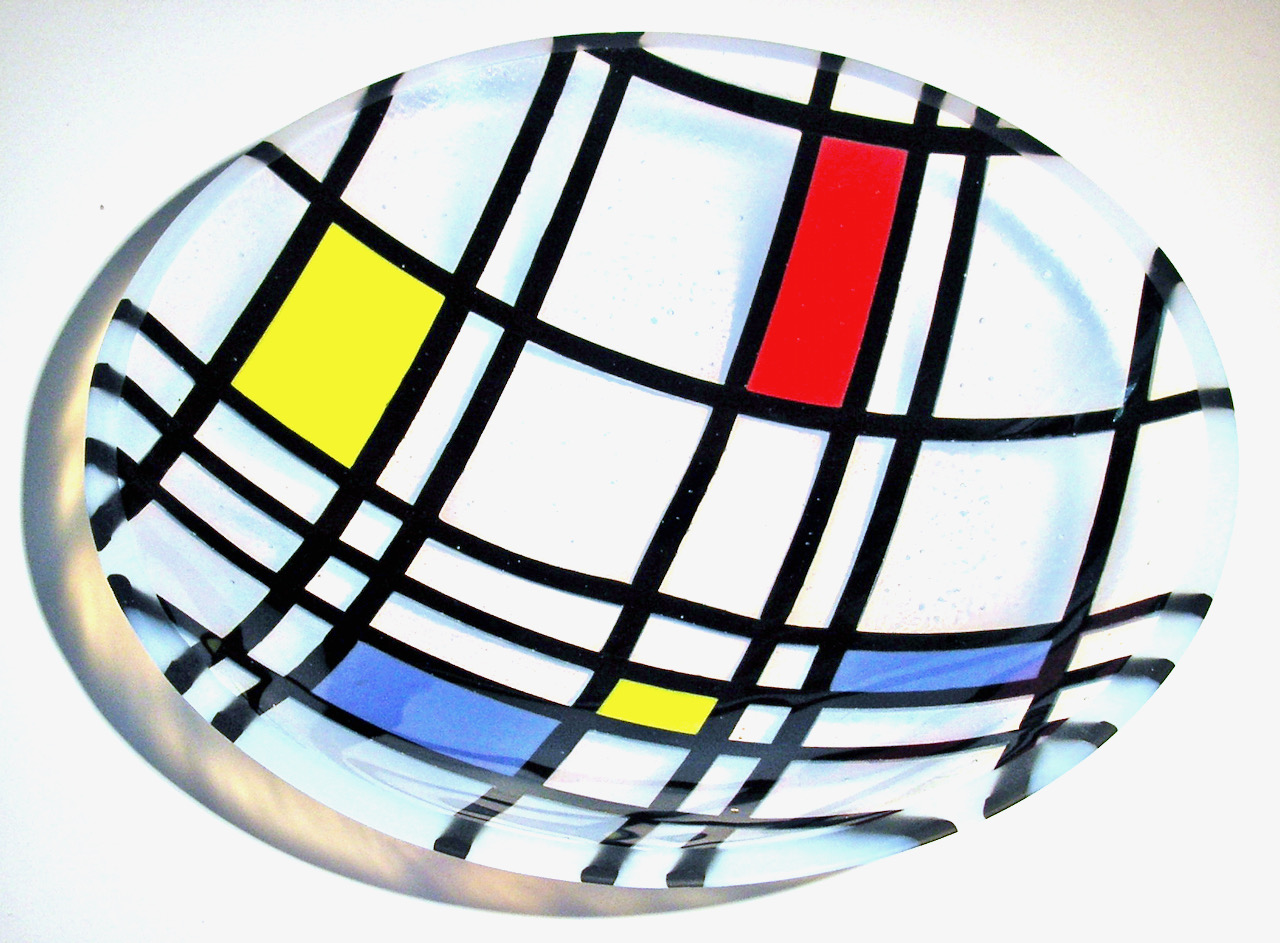 Grid bowl , Iain Smith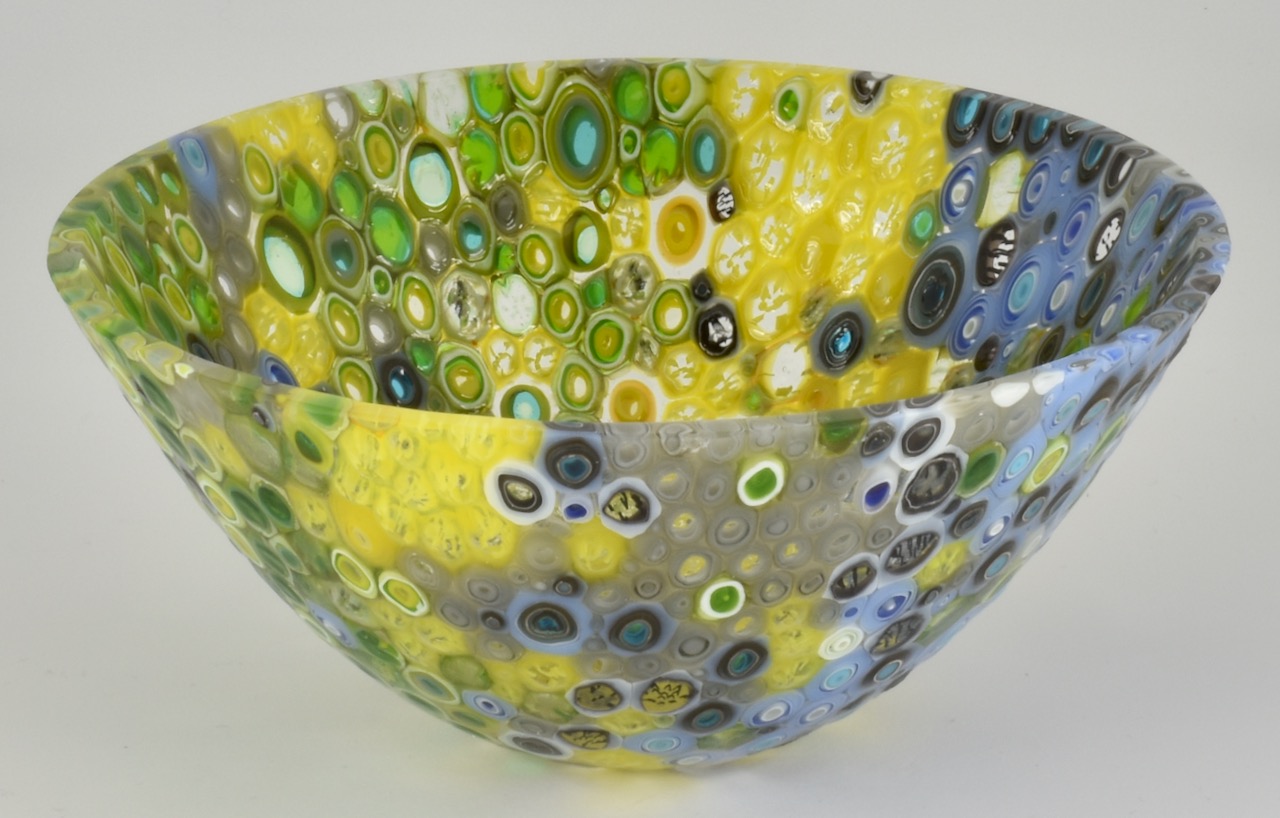 Murrine bowl 185x85 mm , Iain Smith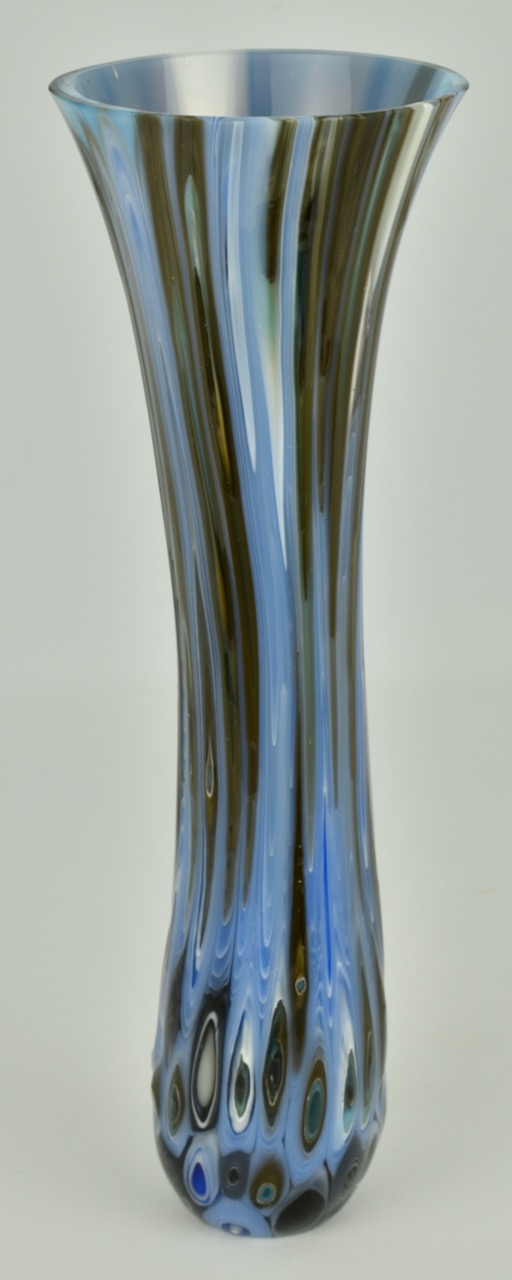 Murrine vase 64x195 mm , Iain Smith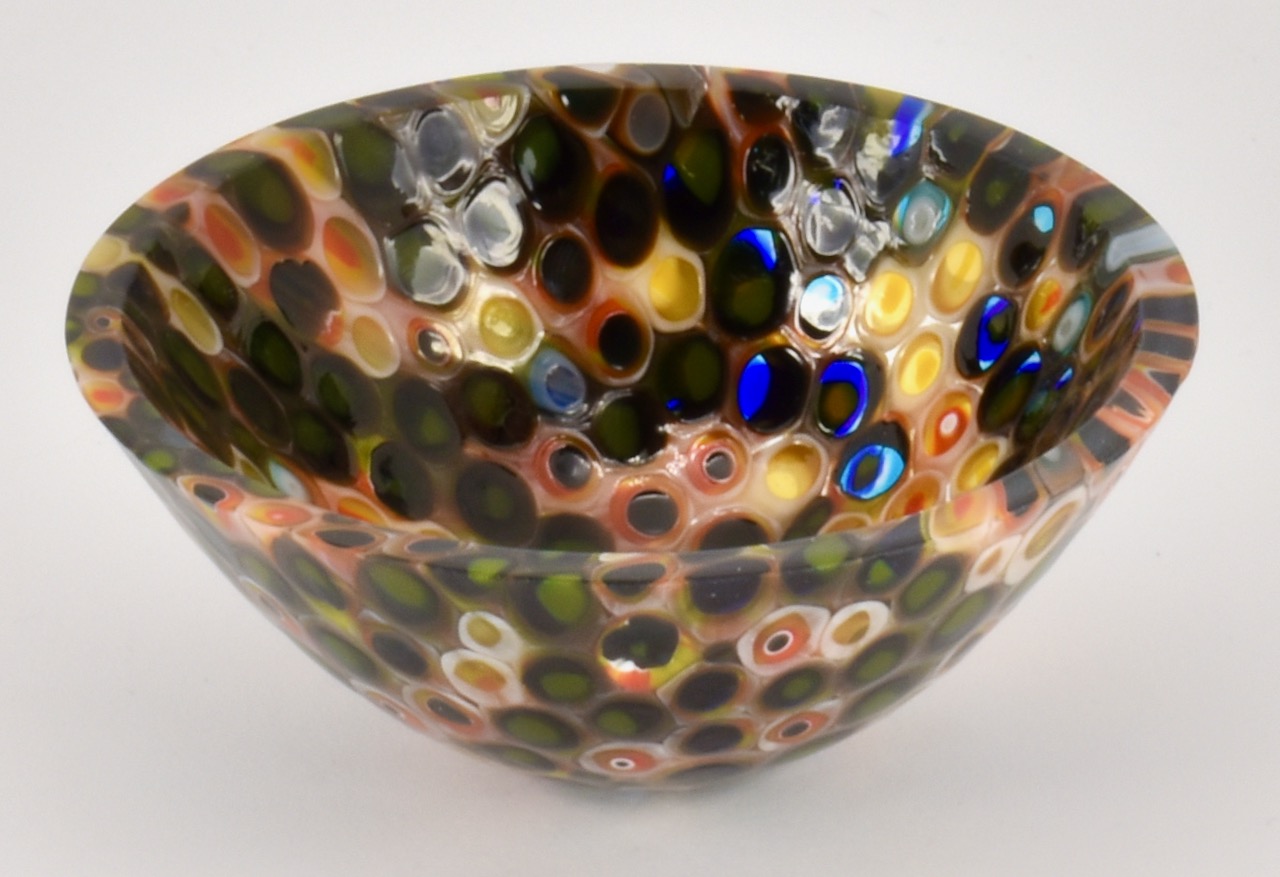 Small murrine bowl 116x50 mm , Iain Smith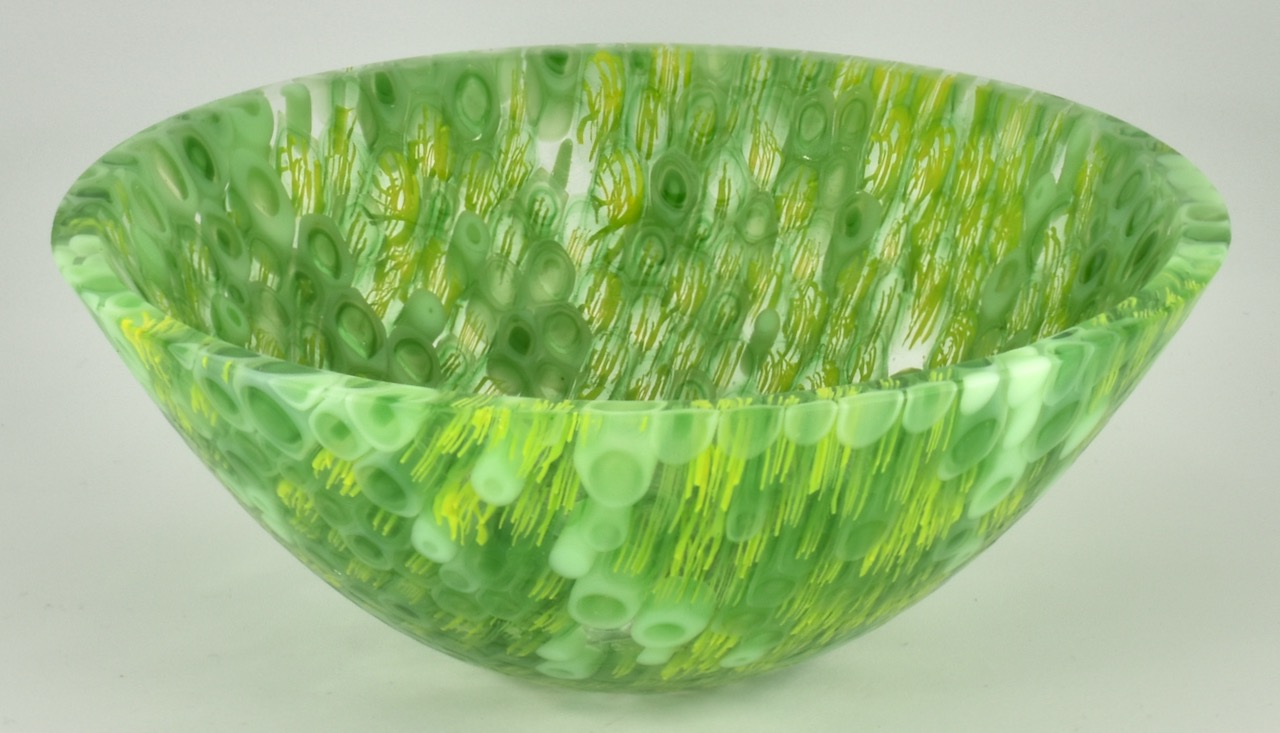 Murrine bowl 192x80 mm , Iain Smith