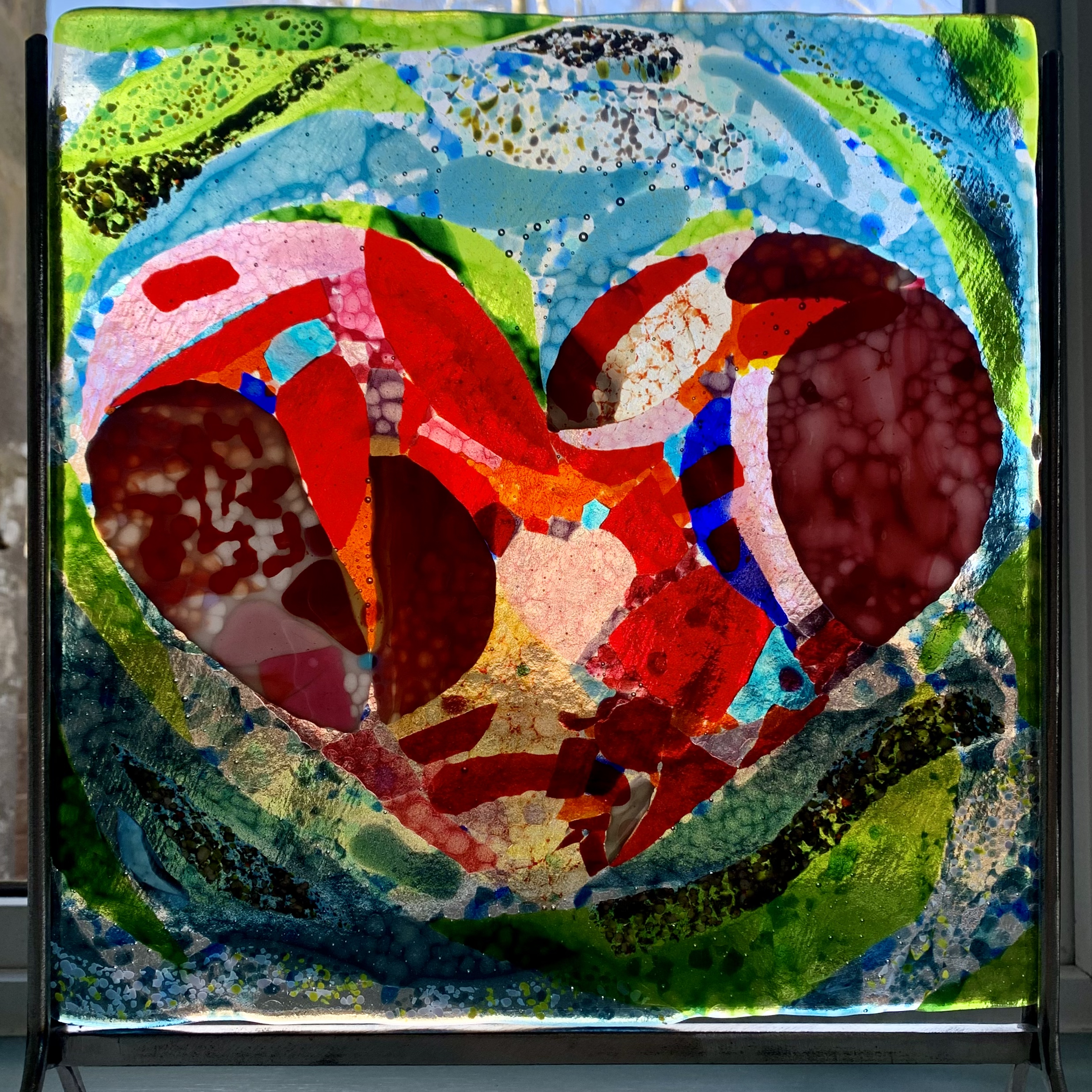 Carole Shoel
I'm a glass artist living between two incredible cities, Edinburgh and Glasgow, whilst only an hour away from the beautiful Scottish coast. My style is defined by glorious intensity of colour and abstract, often ethereal design.
Working with glass is a full time passion, an obsession and total joy. Art glass can be utterly transformed by light, brought to life with rivers of colour that pour out over surrounding things, inclusive and beautiful. I'm inspired by music, nature, art, literature, colour and light.
My Scottish studio abounds with most of the above alongside incessant visits from Freddie, our energetic border collie! Commissions are welcome. If you have any questions I'd love to hear from you.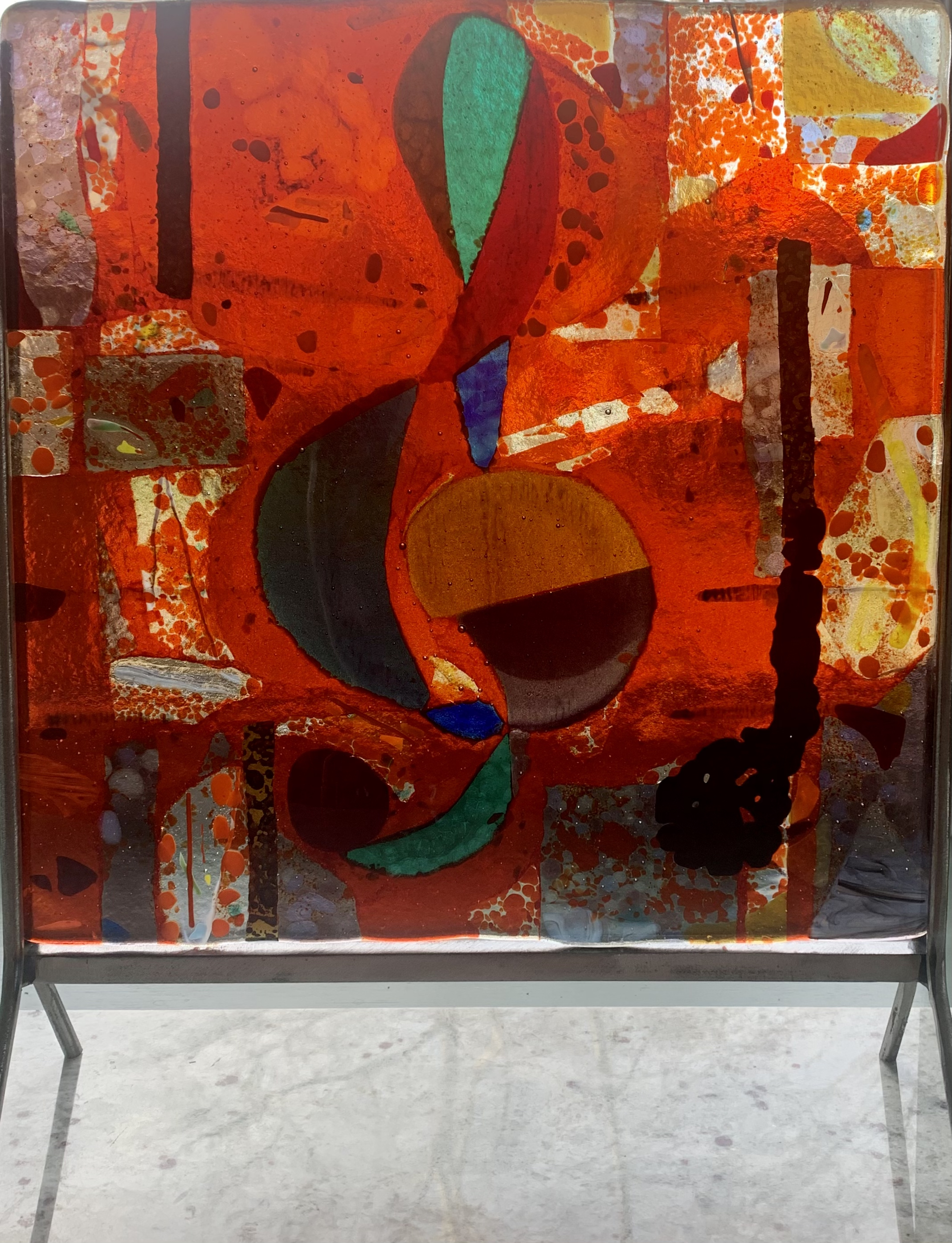 Treble Clef - layered mosaic panel , C Shoel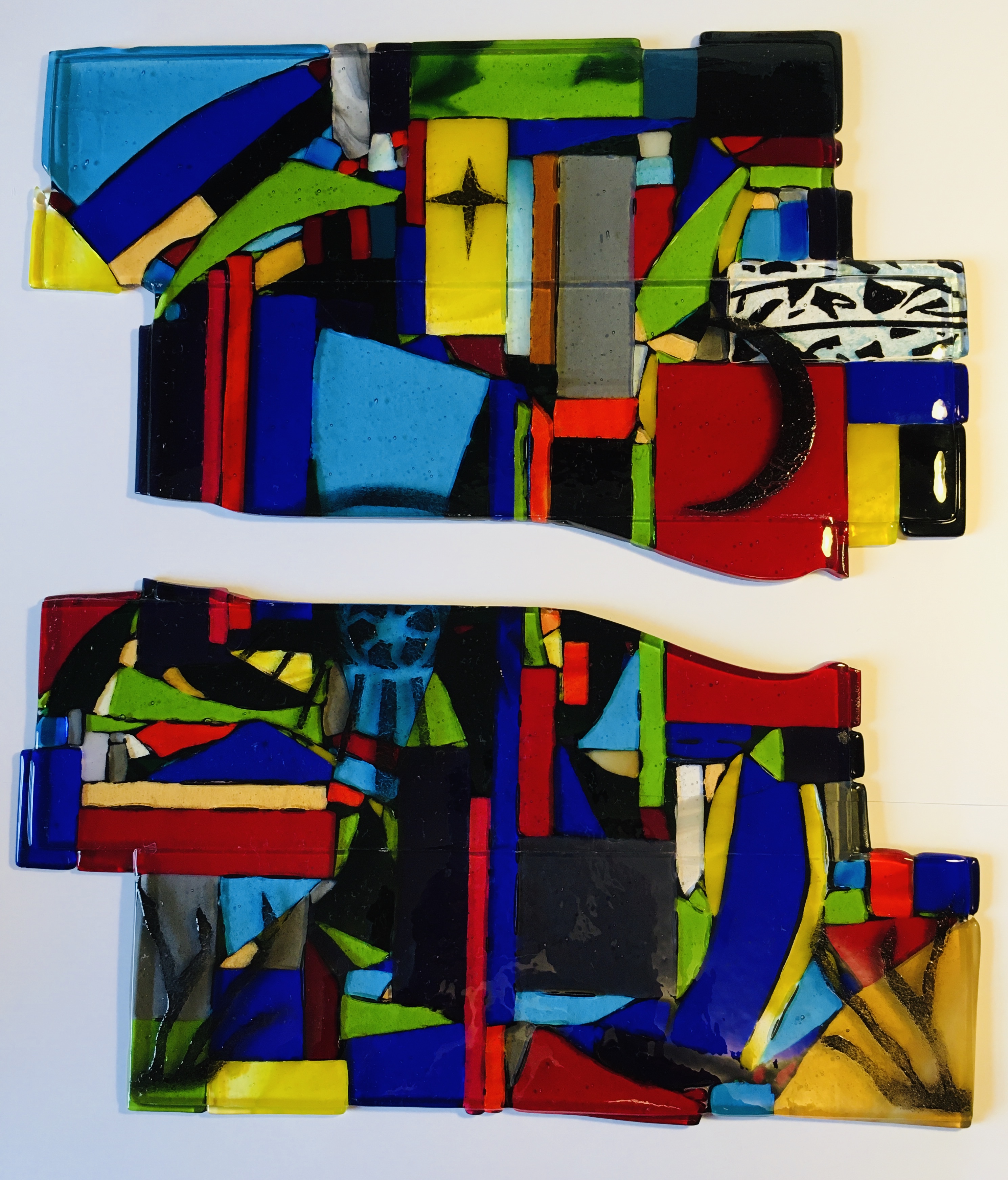 Universe Calling - mosaic diptych , C Shoel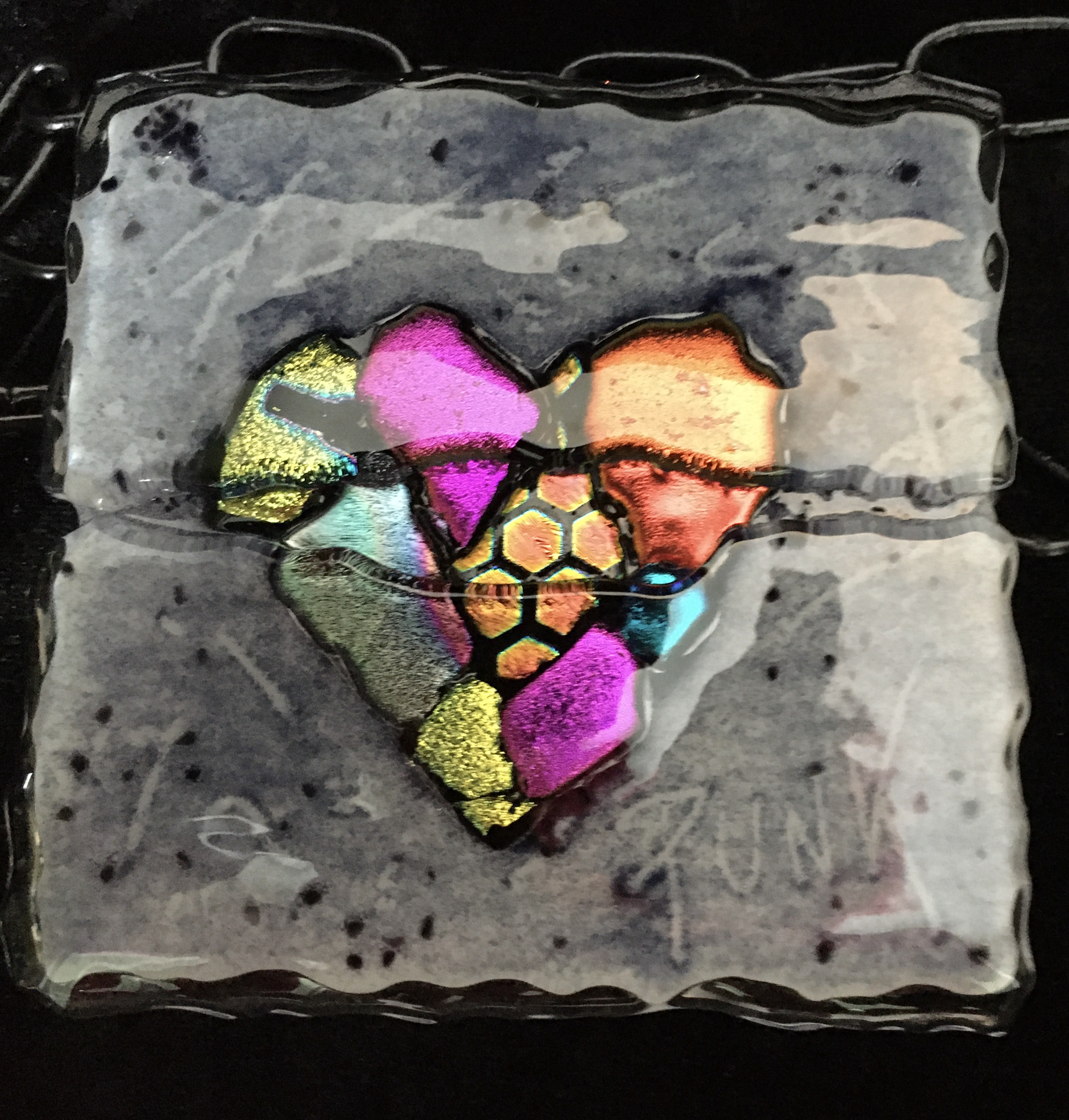 Heart of Glass - dichroic art tile from Punk Collection , C Shoel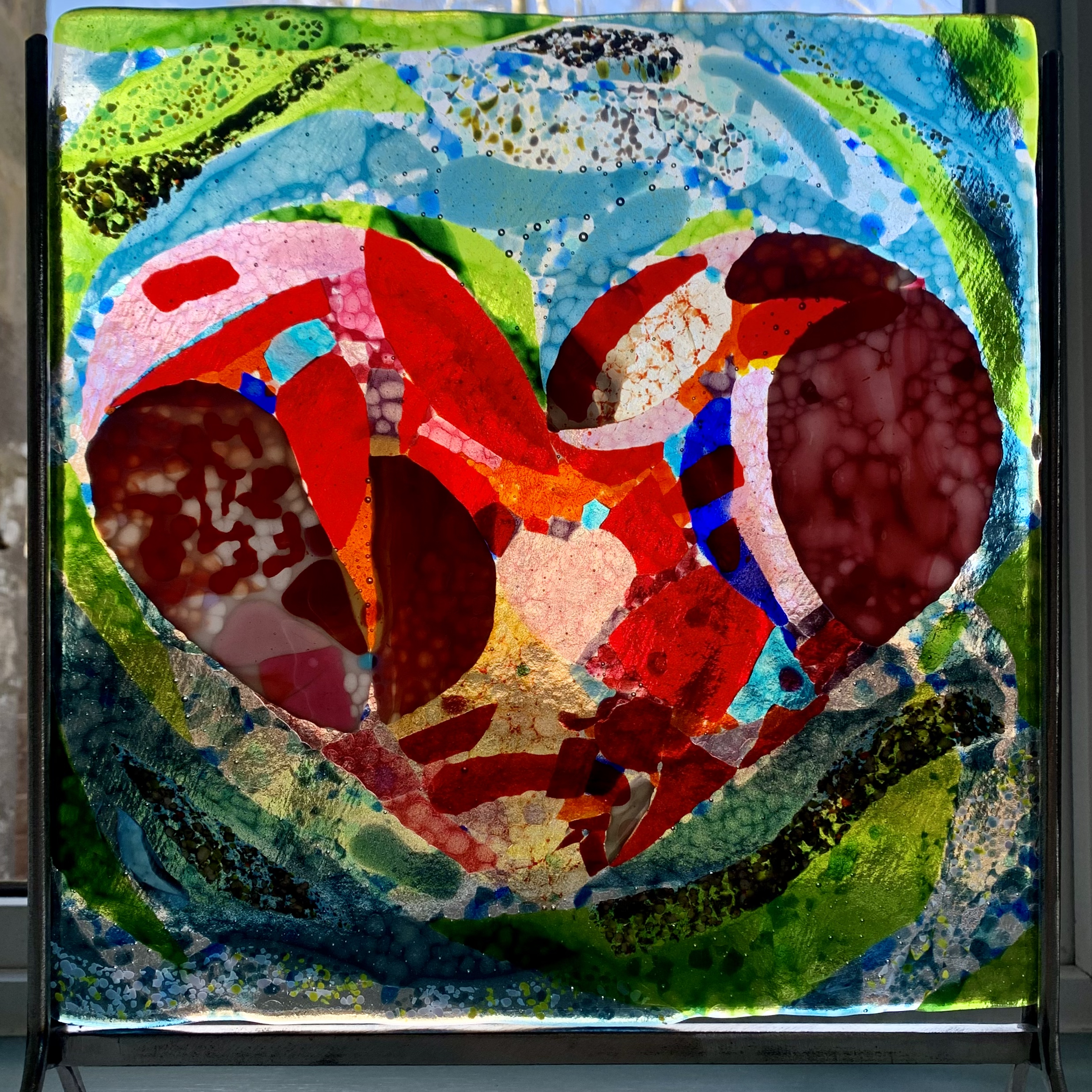 Heartfelt - multilayered heart panel , C Shoel

Treble Clef - layered mosaic panel fragment , C Shoel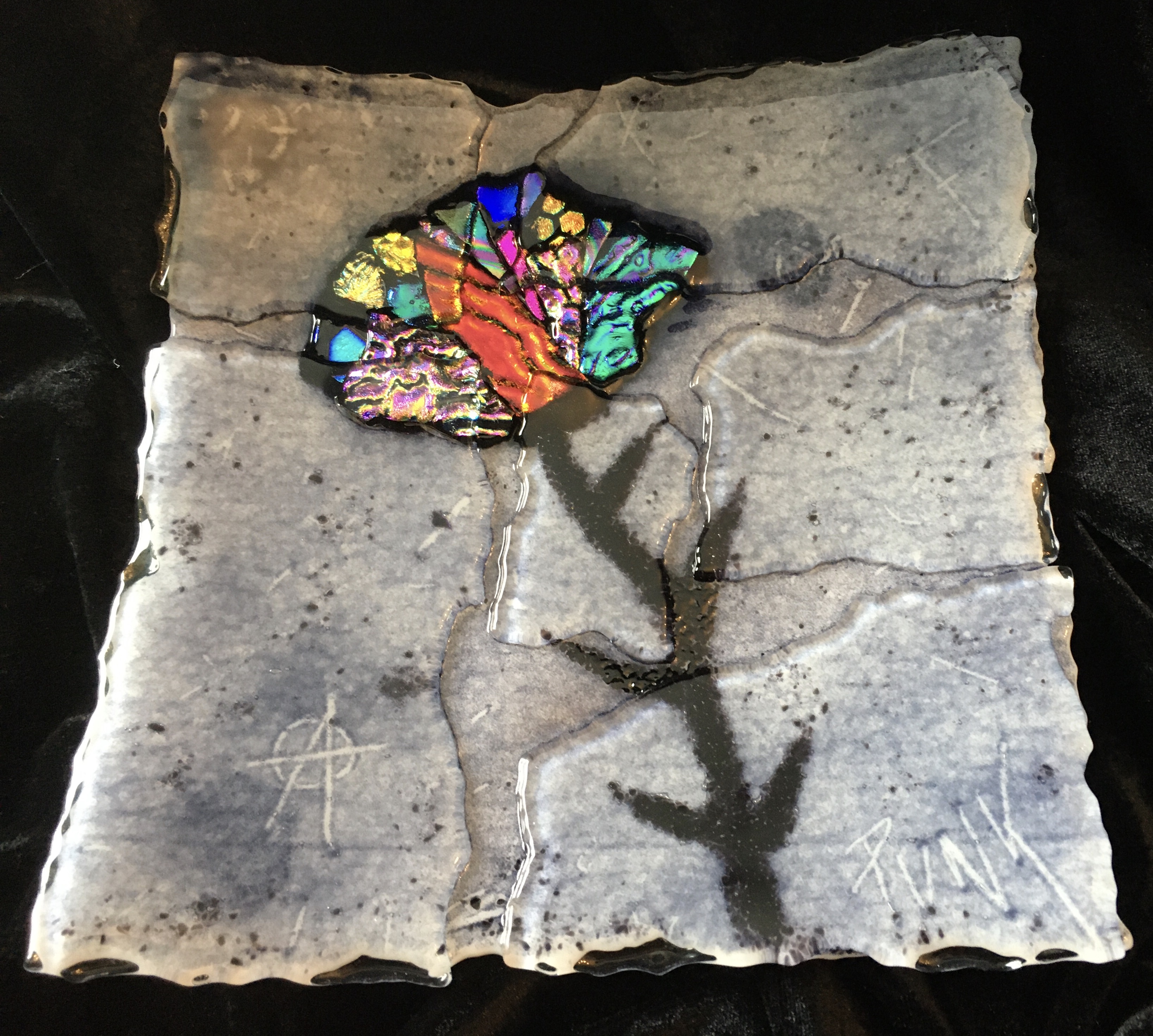 Wild Rose - dichroic art glass vessel from Punk Collection , C Shoel