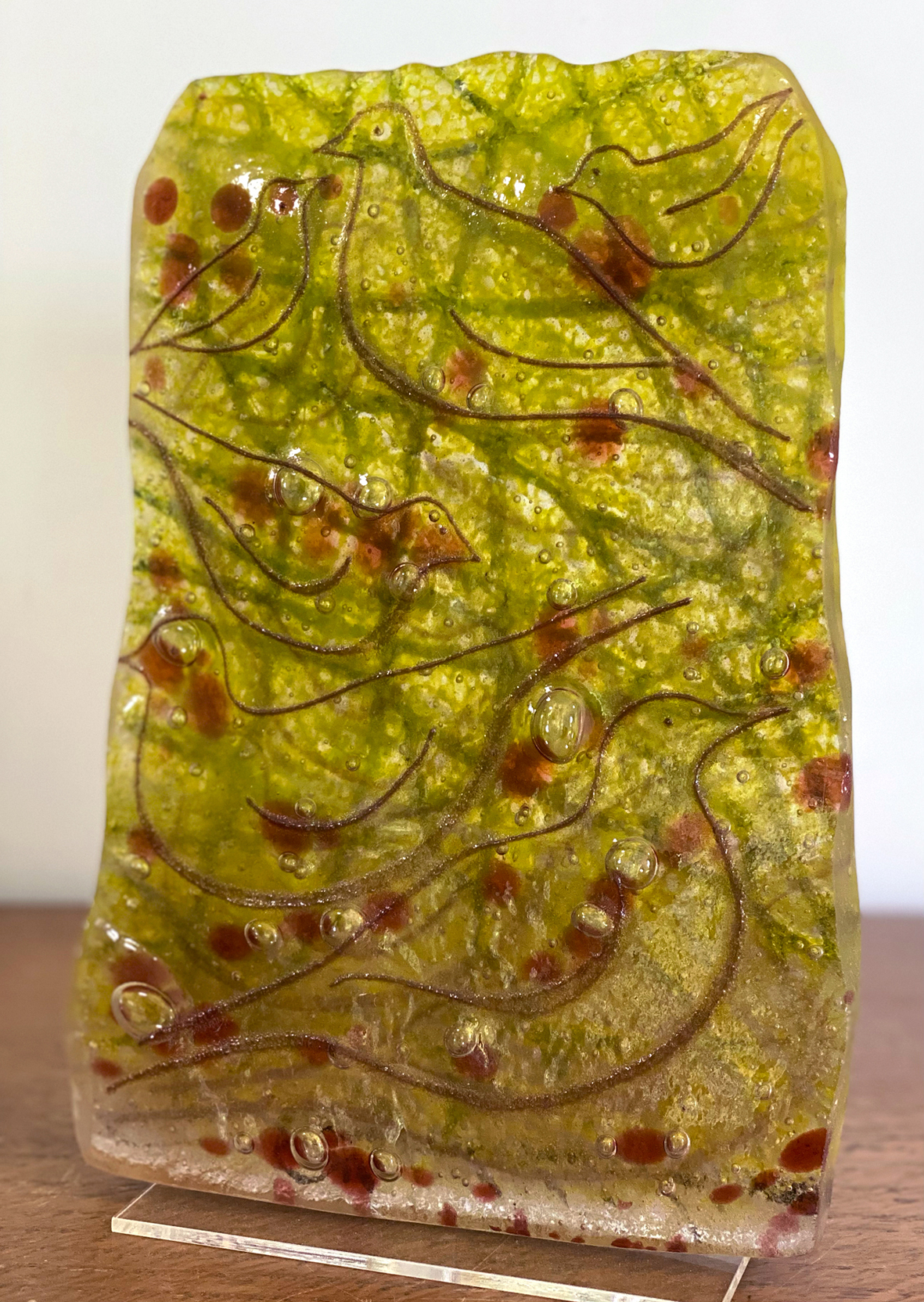 Email:studiographicon@gmail.com
Region:East Midlands
Technique:Cold work, Kiln work
Areas of Interest:Technical queries, Techniques, Workshops
Country:United Kingdom
County:Leicestershire
Sarah Brookman
My working life was spent as a photographer. Kiln glass forming was discovered at full tilt a month before the Covid lockdown. Bliss.
So far (just two years of immersive working) I have been intent on discovering and mastering the various techniques imperative to successful outcomes. Believing that I surely could only get better I gave away, by the recipients' choosing, many pieces – this built confidence.
Light refracted and reflected by glass colours is the main intrigue..