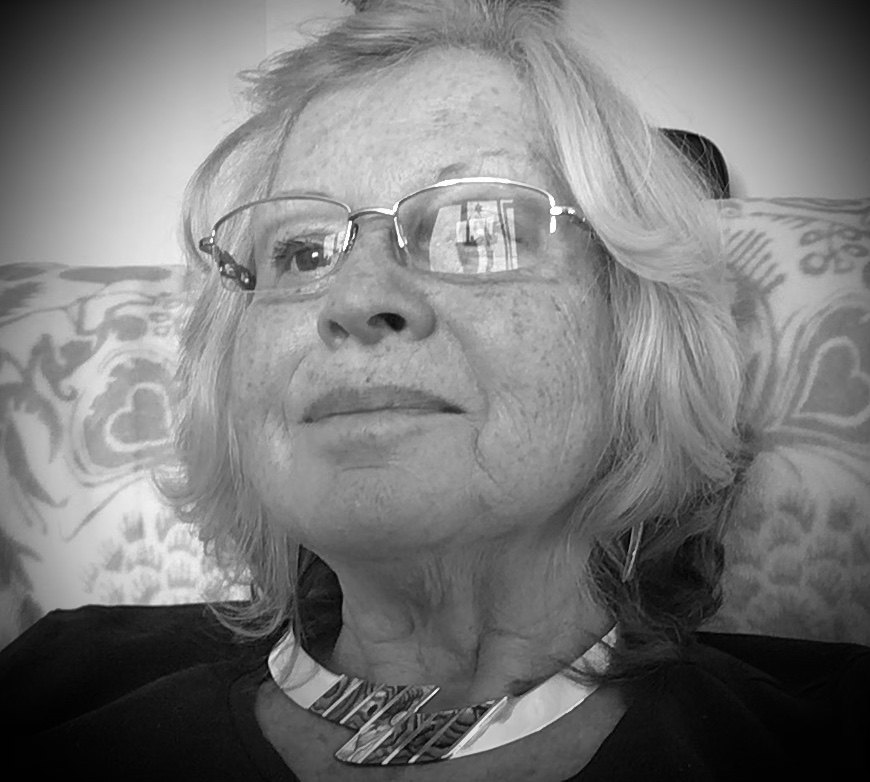 Phone:07742976987
Email:roeholcombe@gmail.com
Website:http://www.glassactstudio.co.uk
Region:South East England
Technique:Etching, Kiln work, Leaded and stained
Occupation:Artist, Educator, Student
Discipline:Decorative, Design, Sculptural
Areas of Interest:Exhibition, Techniques, Workshops
Product:Design/ Functional/ interiors, Sculptural, Windows
Country:United Kingdom
County:East Sussex
https://www.roeholcombe.do.uk
www.facebook.com/Glass Act Studio
www.Instagram/glass_act_studio
https://www.glassactstudio.co.U.K.
Roë Holcombe
Roë Holcombe is a Stained Glass and Fused Glass Artist. Her love of the play of light through coloured glass is what spurs her on! Her main method of construction in a stained glass panel is using the copper foil technique developed and popularised by Louis Comfort Tiffany around the 1880's - this enables the use of varying widths of solder lines within a piece adding both interest and texture. Roë's work is invariably vibrant and energetic, drawing the viewer in. She has a tendency to prefer geometric contemporary patterns but also is very happy to take commissions for representational art.
Roë has a BA Hons Degree as a Designer Maker from Hastings University. She is currently developing her own method of making fused glass portraits using Bullseye glass – mainly opaque colours and some reactive glasses.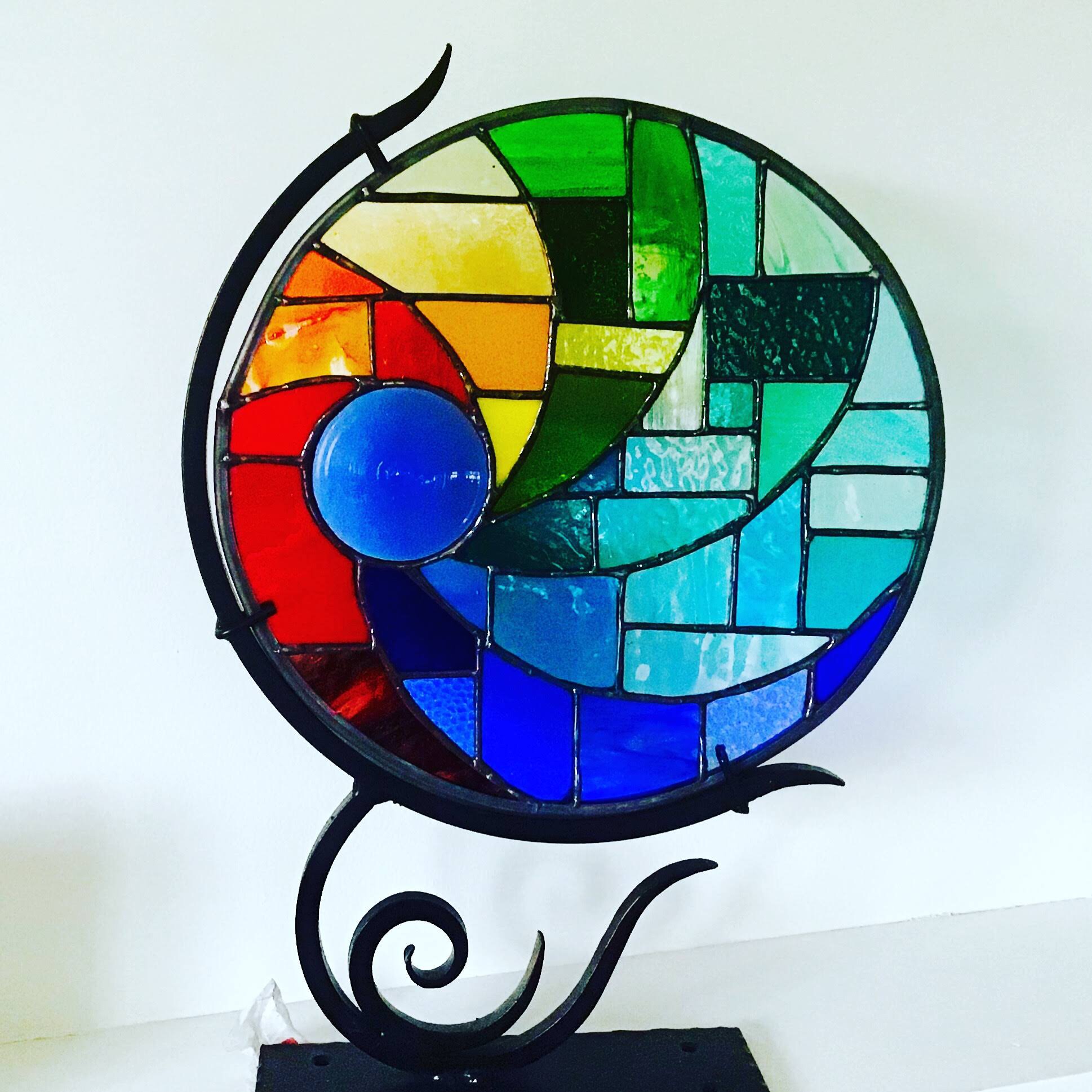 Contemporary stained glass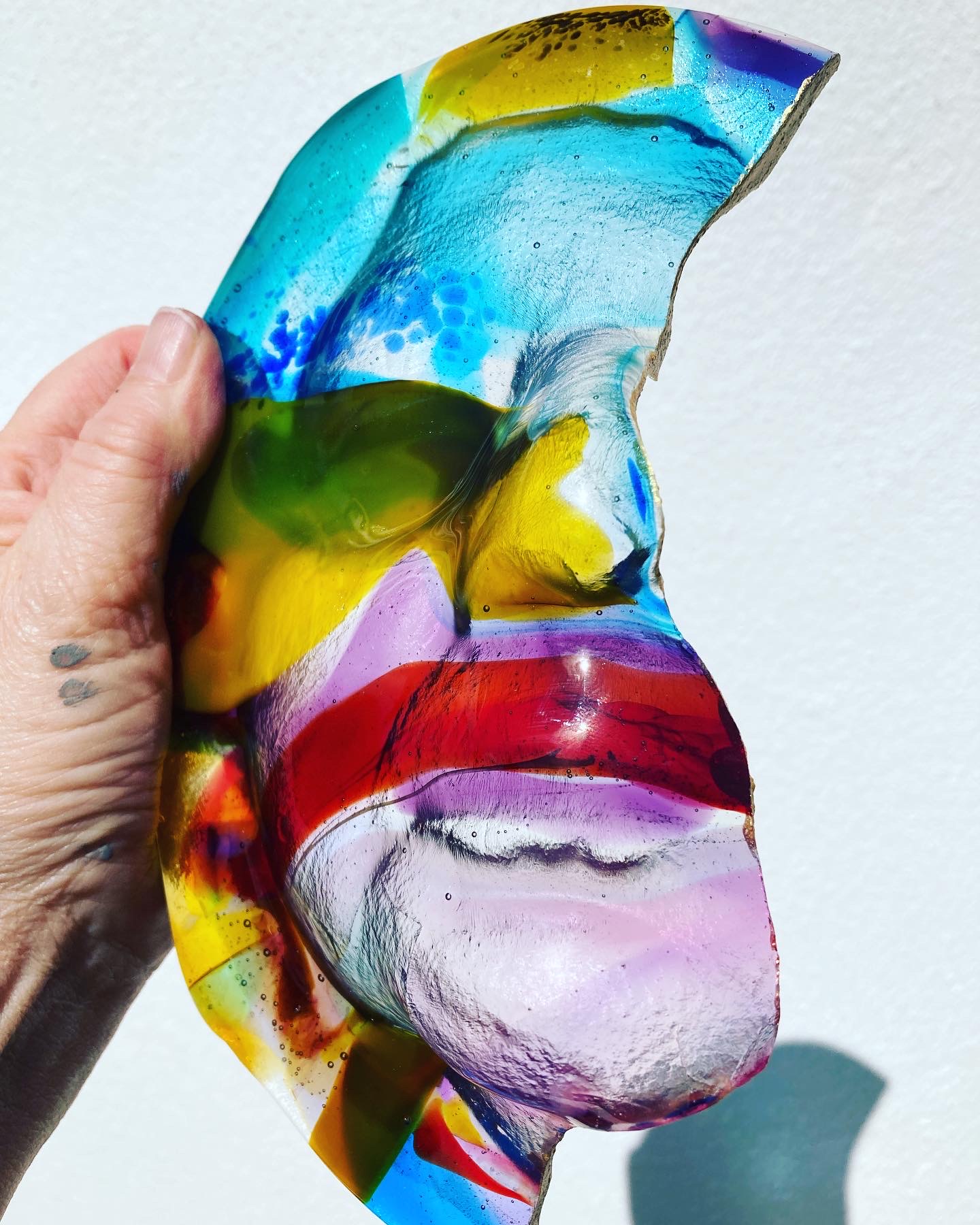 My Mask , Roë Holcombe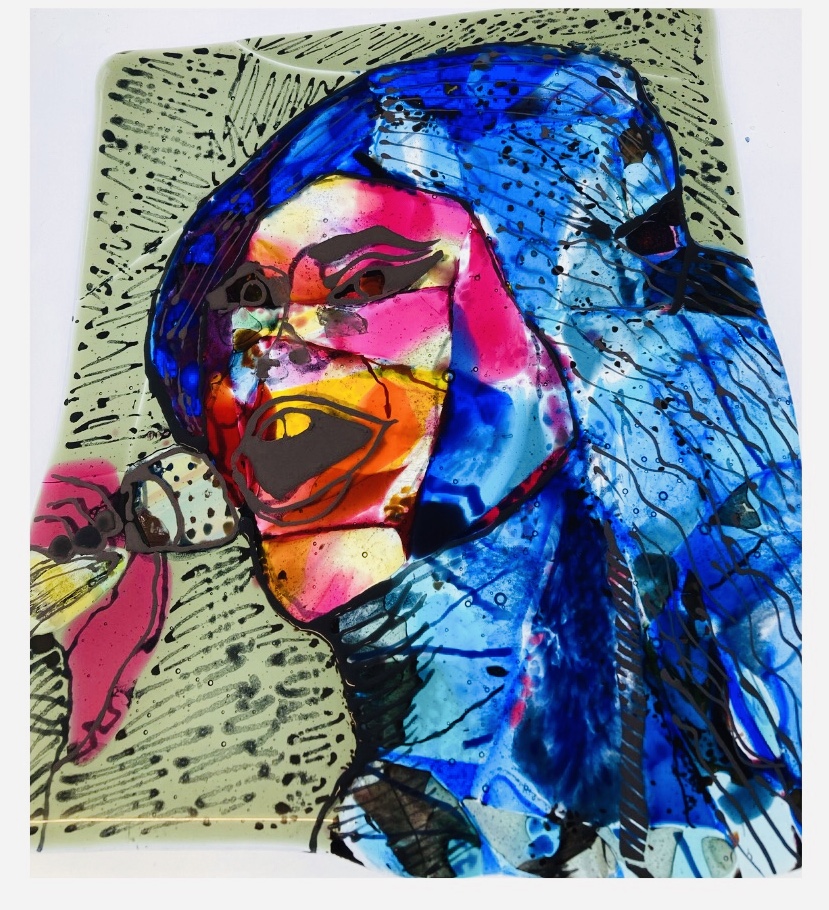 Amy , Roë Holcombe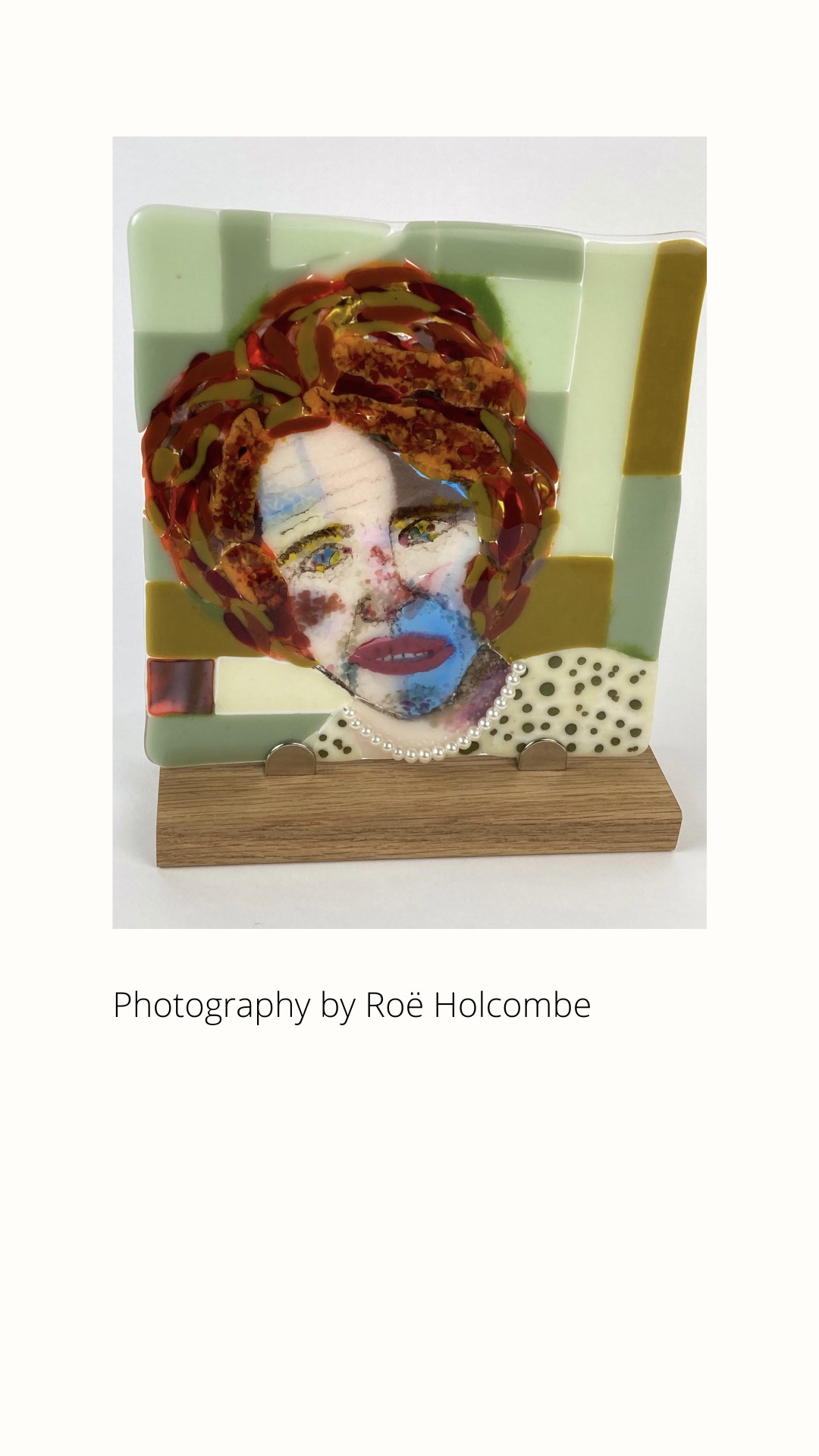 Betty , Roë Holcombe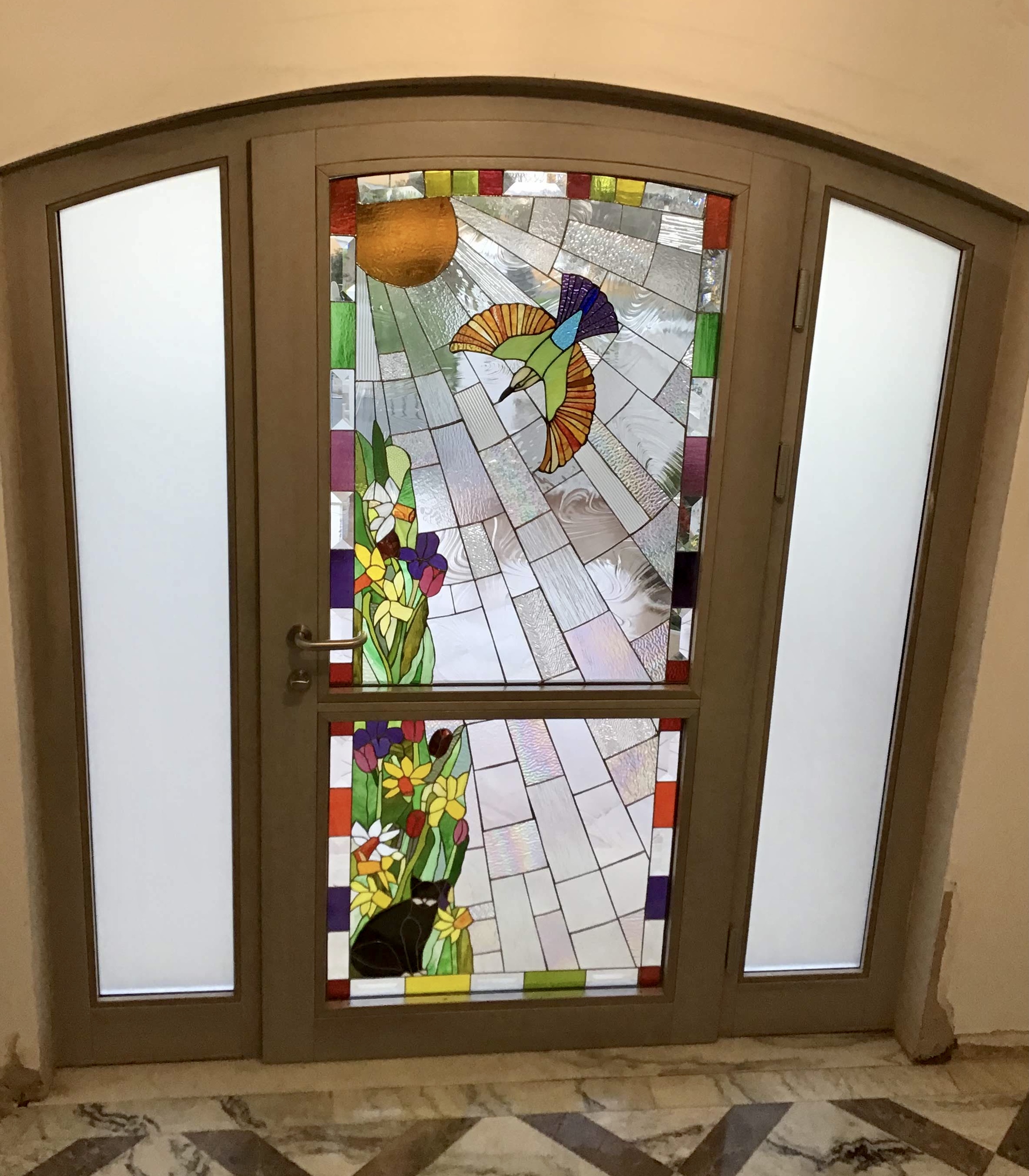 Villa Grande Door , Roë Holcombe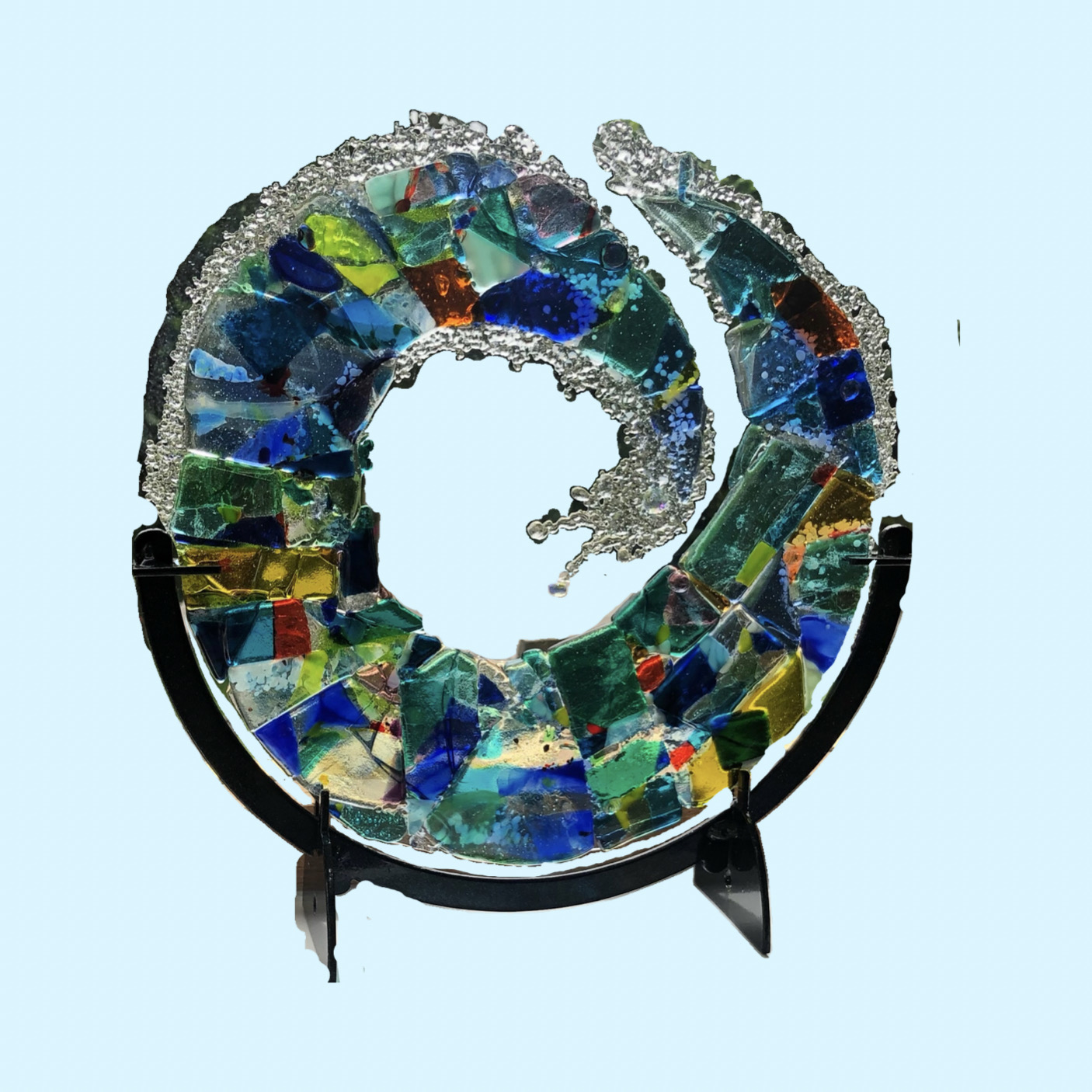 Wave over coral reef , Roë Holcombe
Red Coral , Roë Holcombe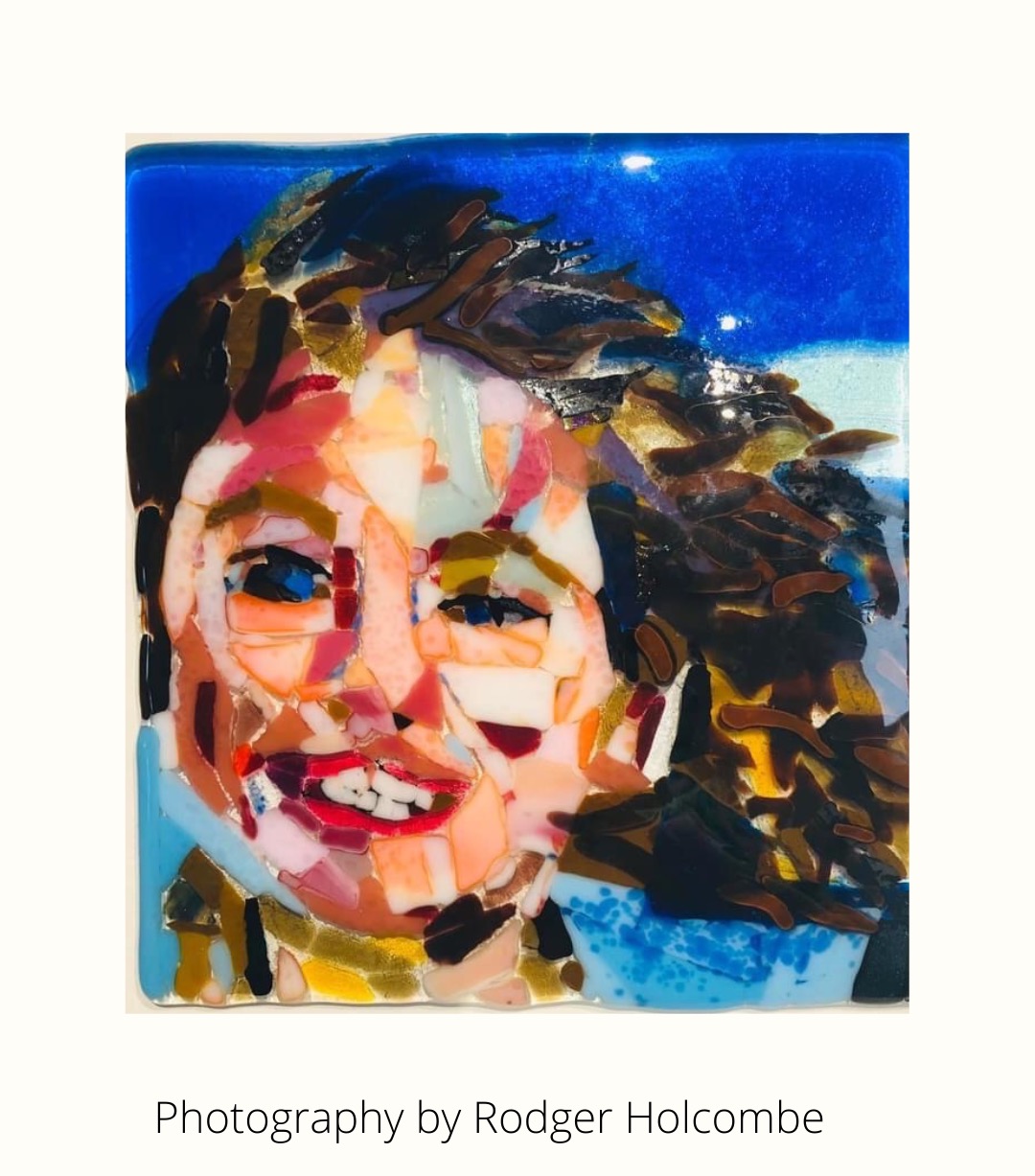 Bobby Dazzler , Roë Holcombe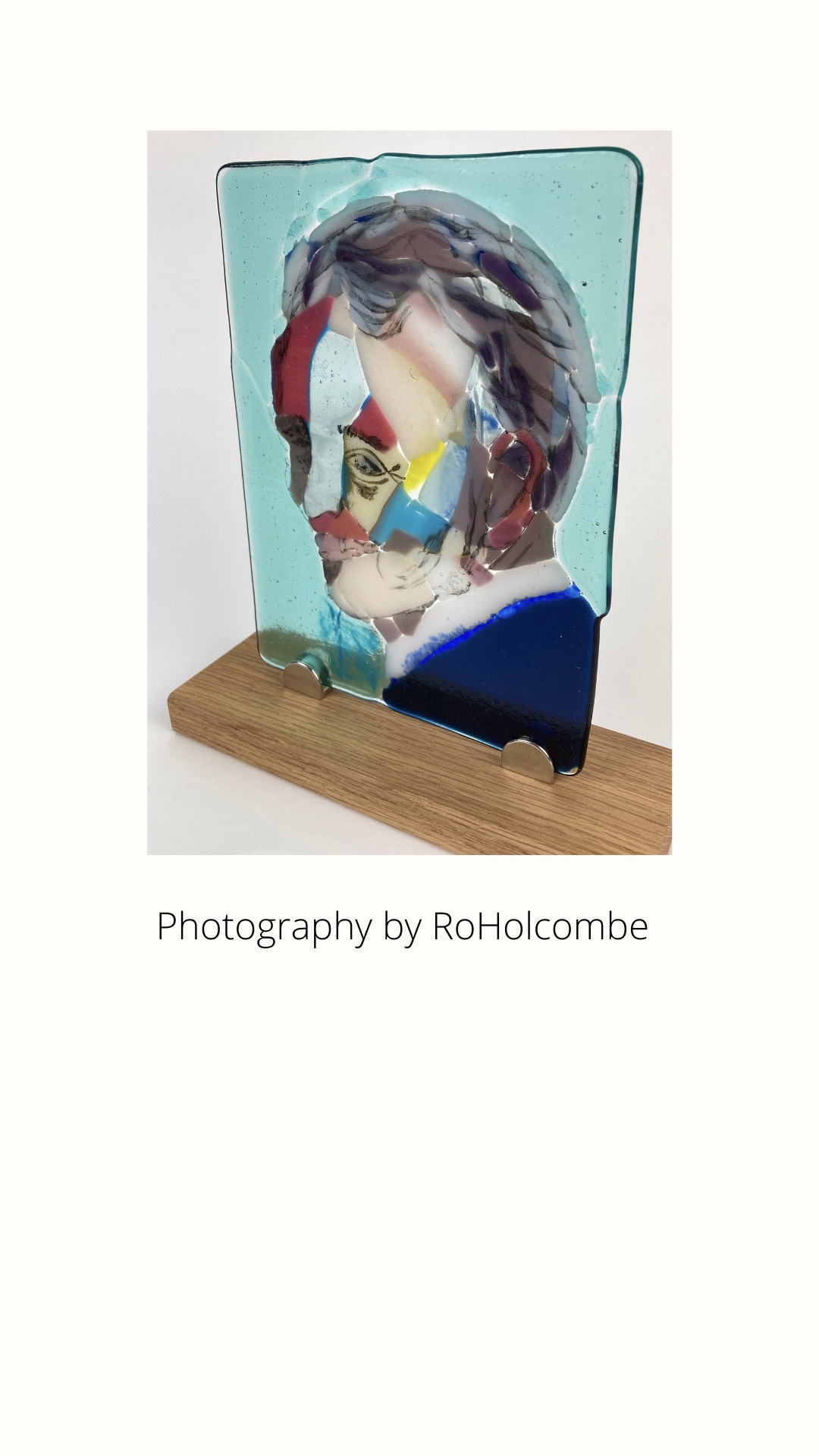 Titch , Roë Holcombe