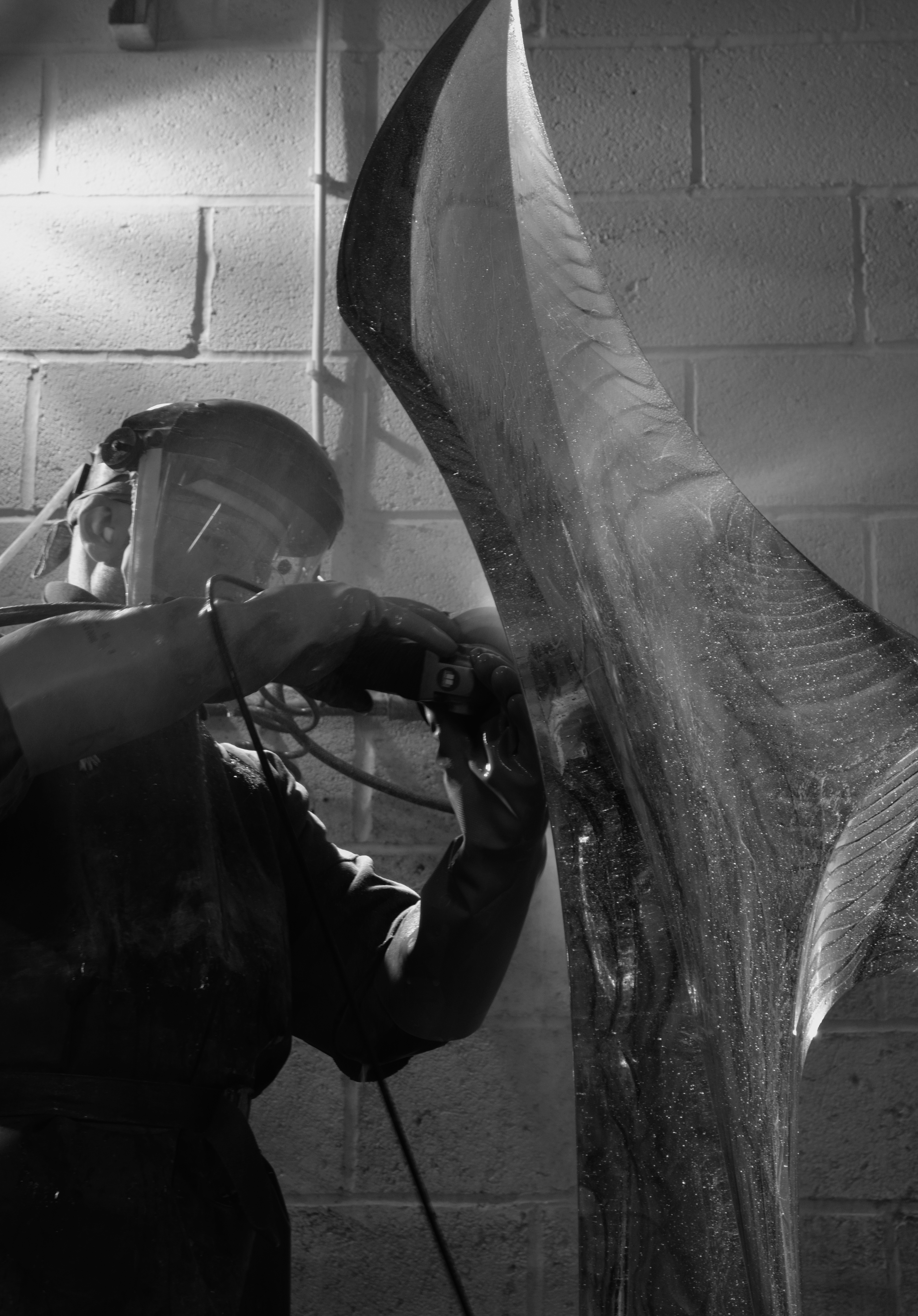 Email:richard@jacksonfawkes.com
Technique:Casting, Cold work, Kiln work
Occupation:Artist
Discipline:Fine art, Public art, Sculptural
Areas of Interest:Conferences, Exhibition, Networking
Product:Commission, Fine Art, Public art, Sculptural, Sculpture, Wall pieces
https://www.instagram.com/jackson.fawkes/?hl=en
Richard Jackson
35 years of thoughtful development bring you the confident and challenging sculptures of Richard Jackson. Throughout this time he has travelled widely as well as working in studios and studying in the USA, Denmark and UK. His formal education was at West Surrey College of Art and Design, graduating with a BA (Hons), Three Dimensional Design – Glass in 1989. He is an elected member of the Royal Society of Sculptors. In 2000 Richard set up a studio with Sally Fawkes where they have built up facilities that enables them to work on varying scales and in different ways, with the scope for a diverse range of projects. Richard has created numerous commissions for private, corporate and public spaces and has 17 years experience of creating artworks for marine vessels. Over the years he has won several awards for his work including the Worshipful Company of Glass Sellers prize and 'Museumaker', Arts Council, commission to create a large exterior site specific sculpture for the award winning museum, The Lightbox, in the UK. His work can be found in notable collections including the Victoria and Albert Museum, the National Museums of Scotland and MAVA, Madrid.
Recent exhibitions include 'A Thread of Light', Taipei, Taiwan and Shanghai, China, 'European Prize for Applied Arts', Belgium and Ireland, and 'Reflection' at Salisbury Cathedral, UK.
His most recent commission was a large collaborative sculpture with Sally Fawkes for SAGA Cruises, first new build state of the art ship 'Spirit of Discovery'.
A commission for one of his highly sought after sculptures from his 'From Past Memory' series can be seen in The Shard, London.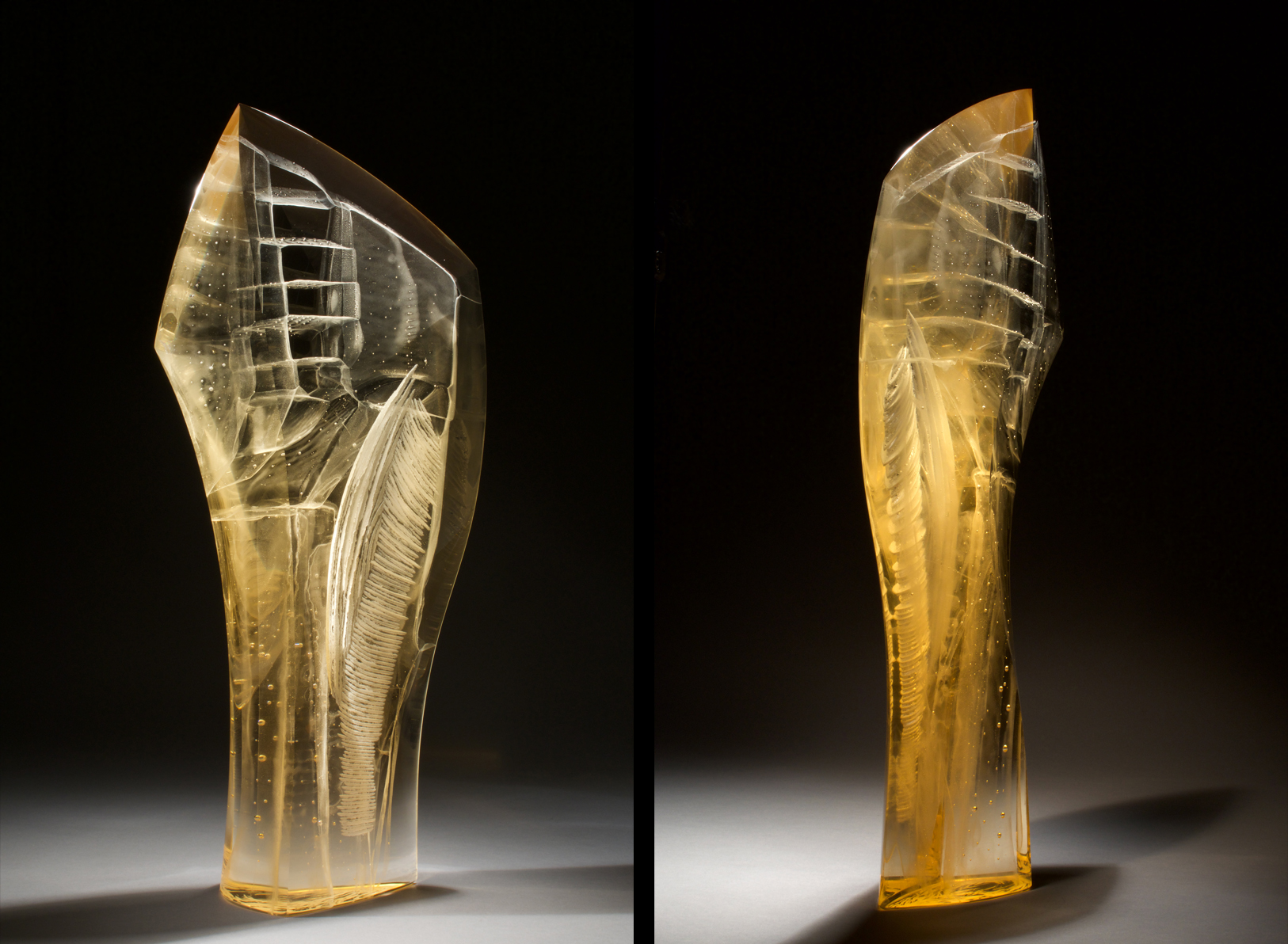 'From Past Memory XV' seen from two different views , Photo by Richard Jackson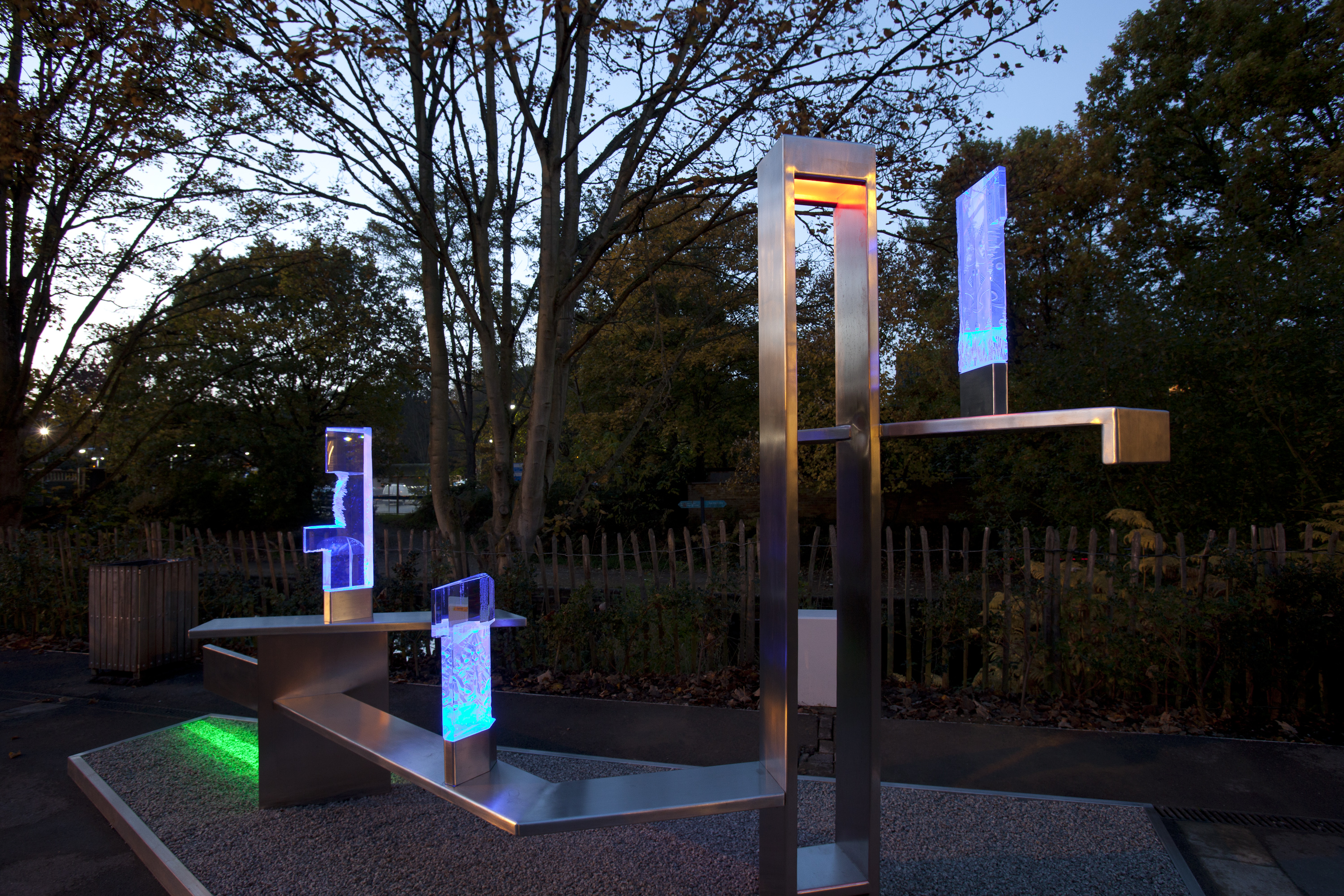 'Exchanging Luminance' Glass, stainless steel and choreographed light. Public art commission for The Lightbox Museum, Woking, UK. , Photo by Matthew Andrews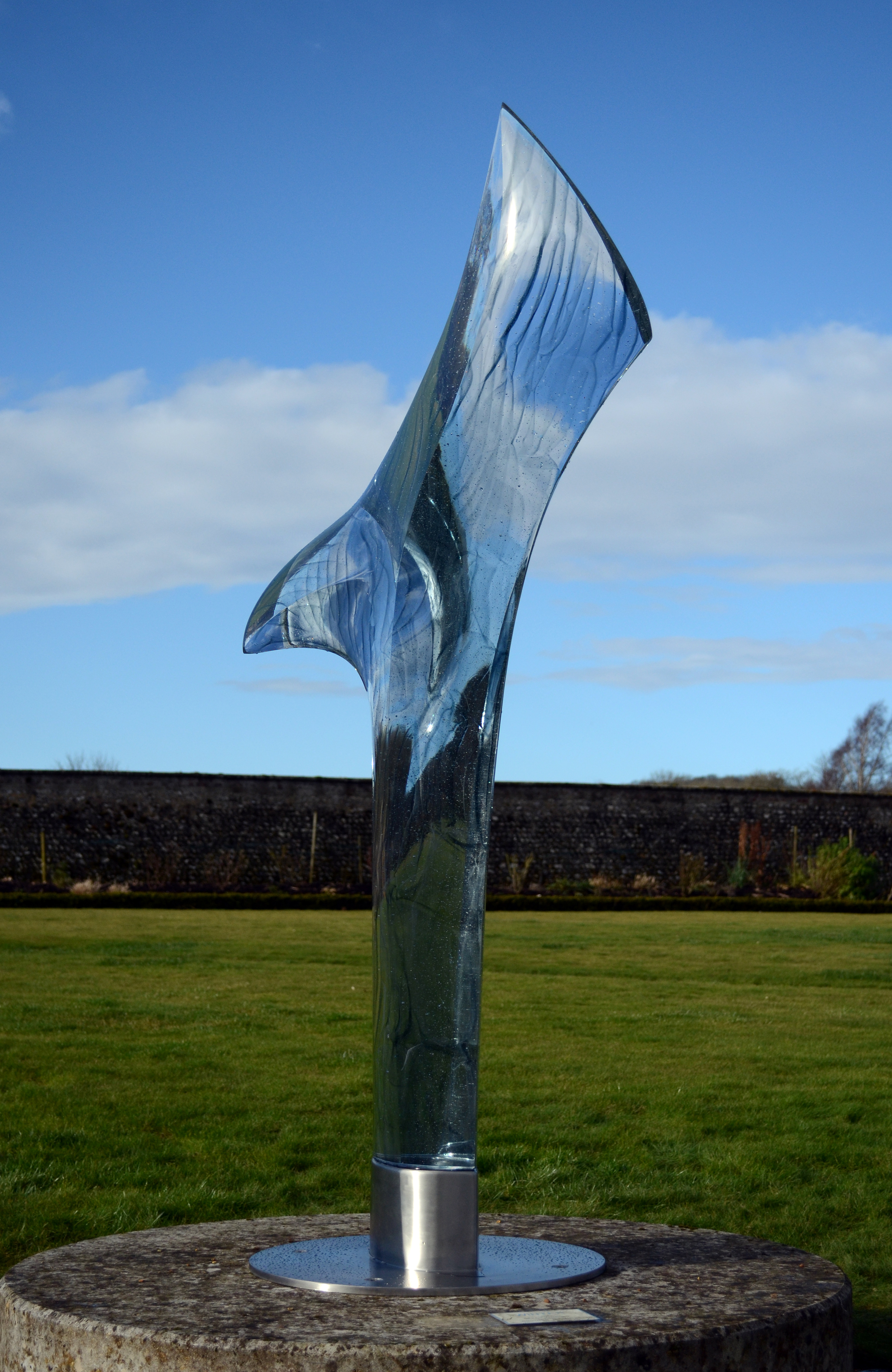 'Winter' commission in collaboration with Sally Fawkes , Photo by Richard Jackson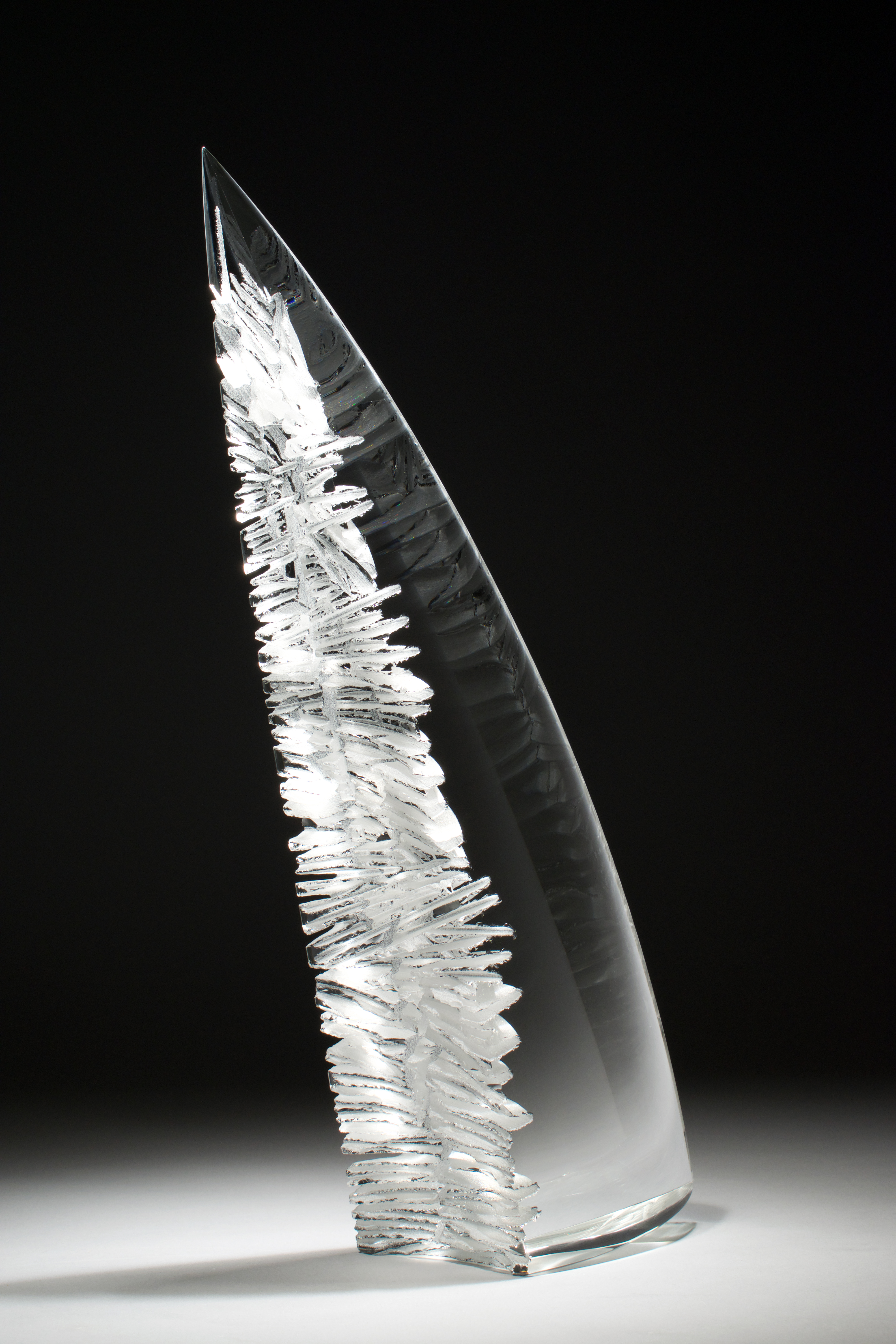 'First Intention IX' , Photo by Richard Jackson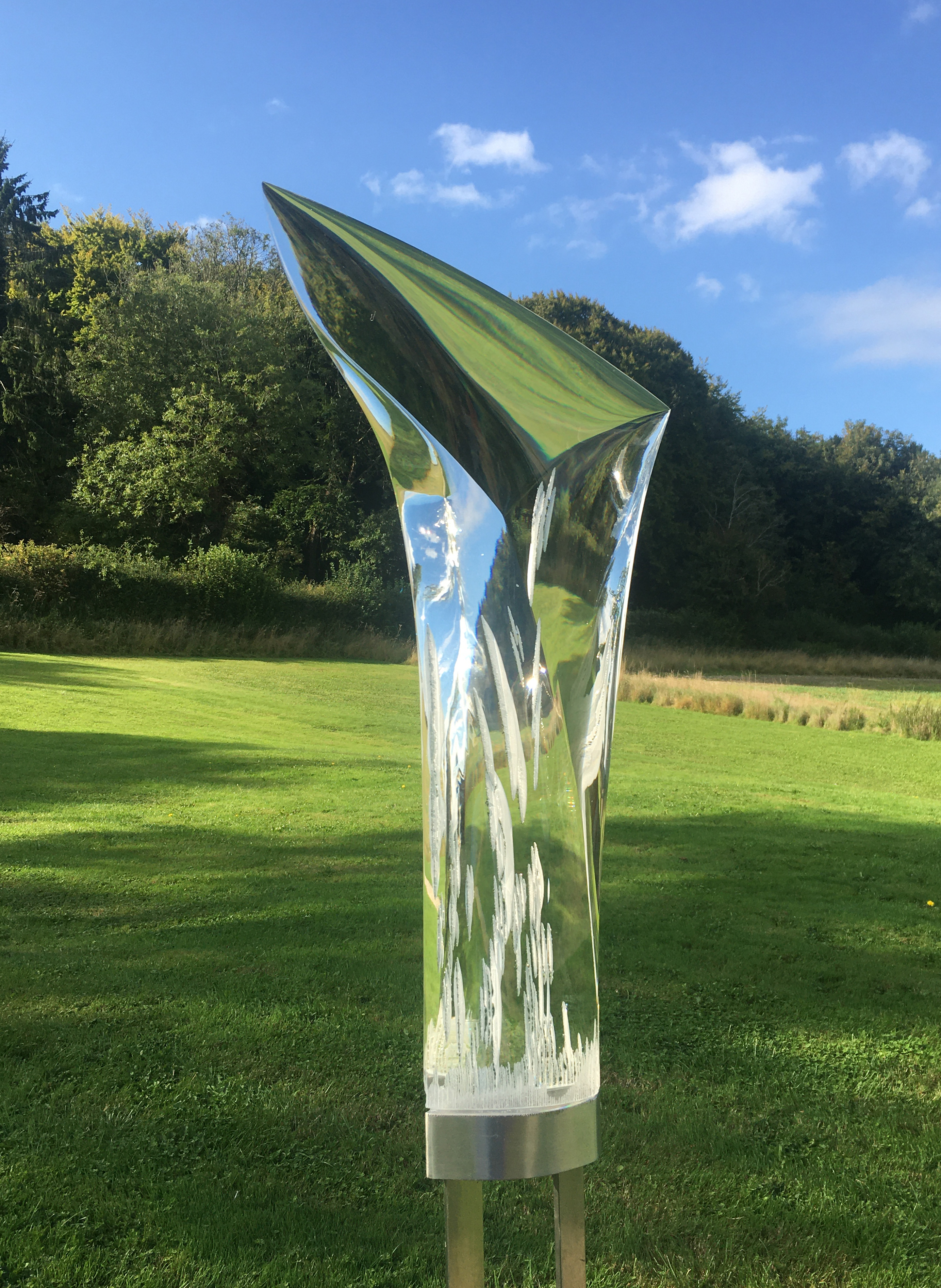 'From Past Memory V' , Photo by Sally Fawkes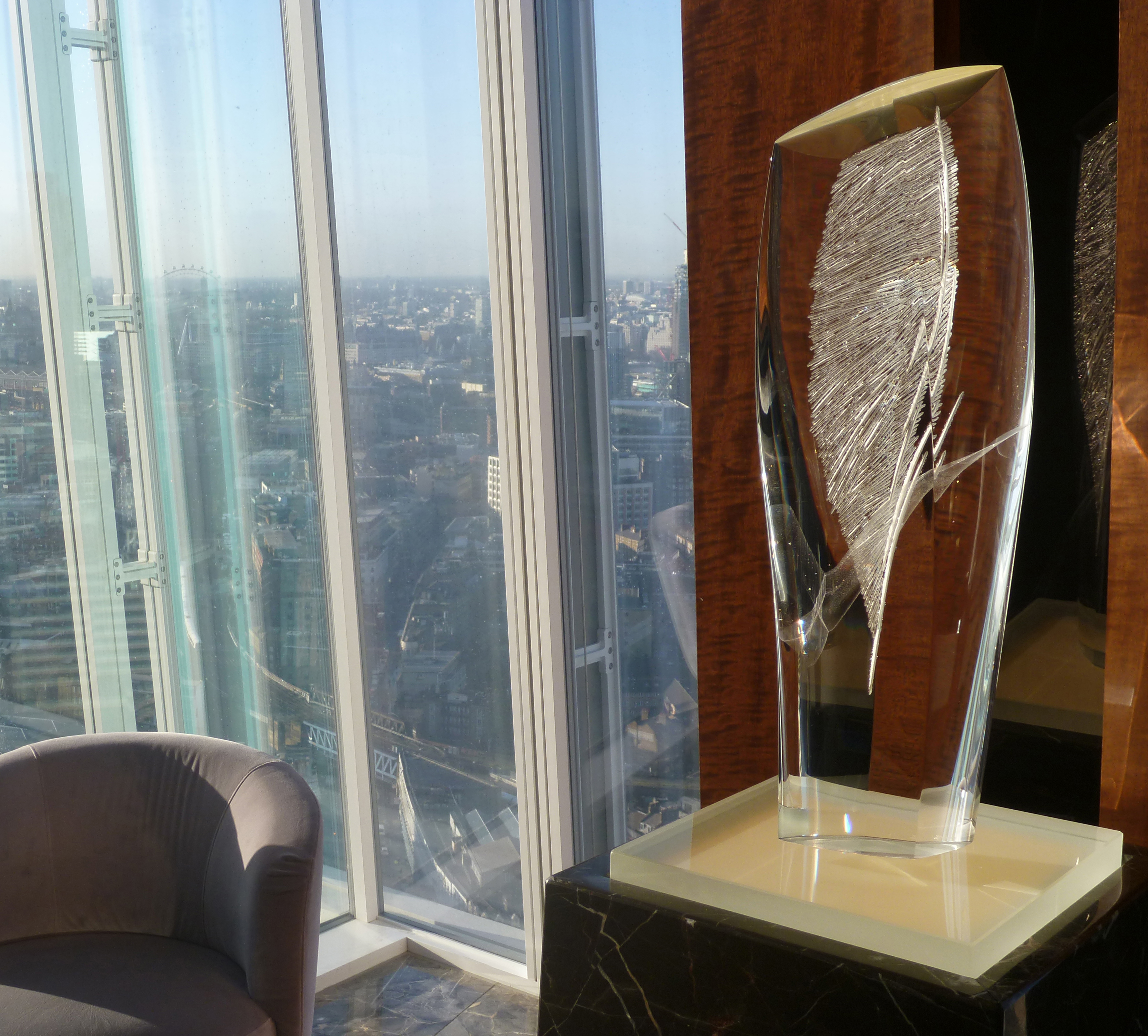 'From Past Memory X' commission for Shangri-La at The Shard, London, UK. , Photo by Peter Wilcock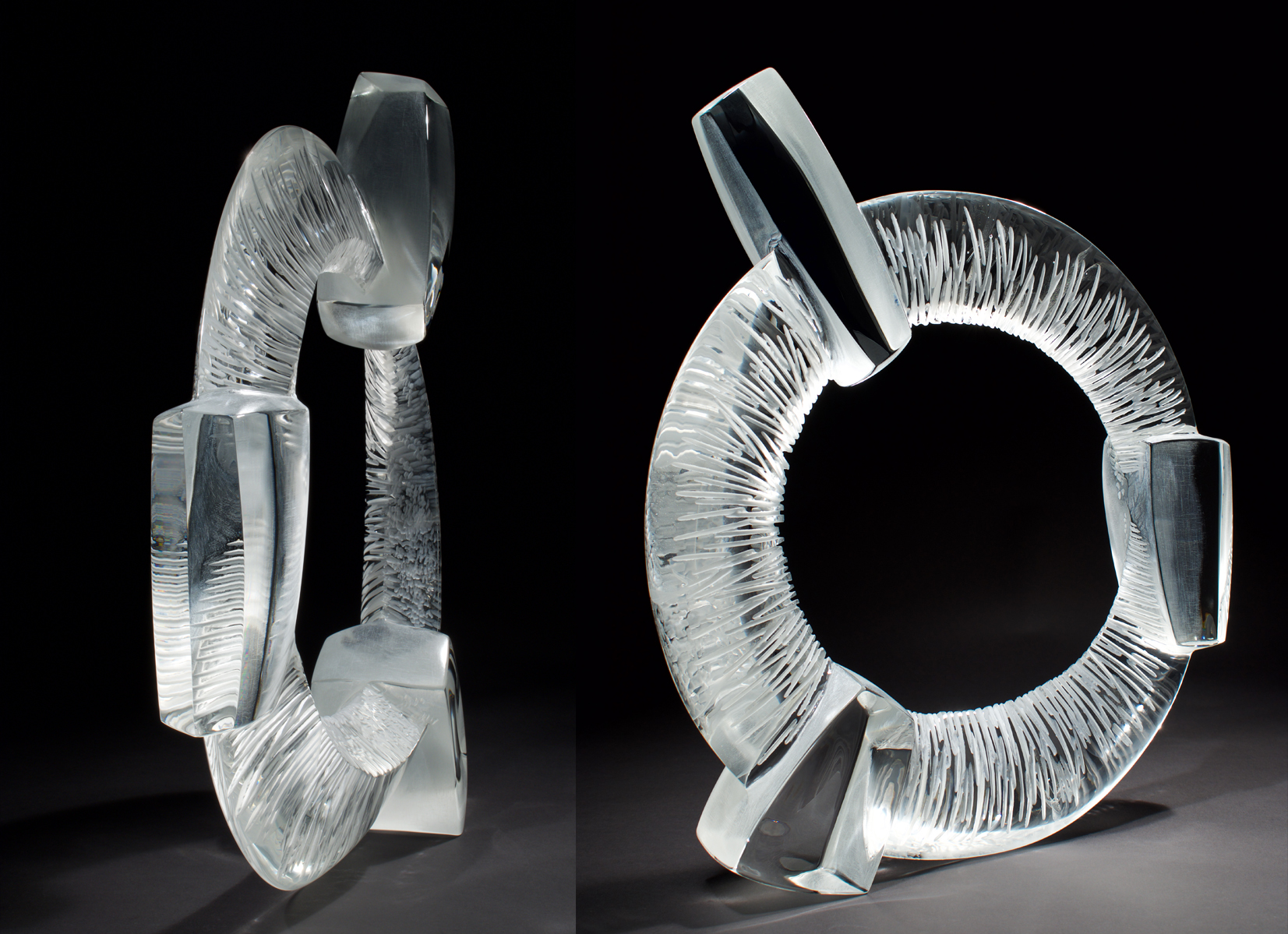 'Returning Cycle' seen from two different views , Photo by Richard Jackson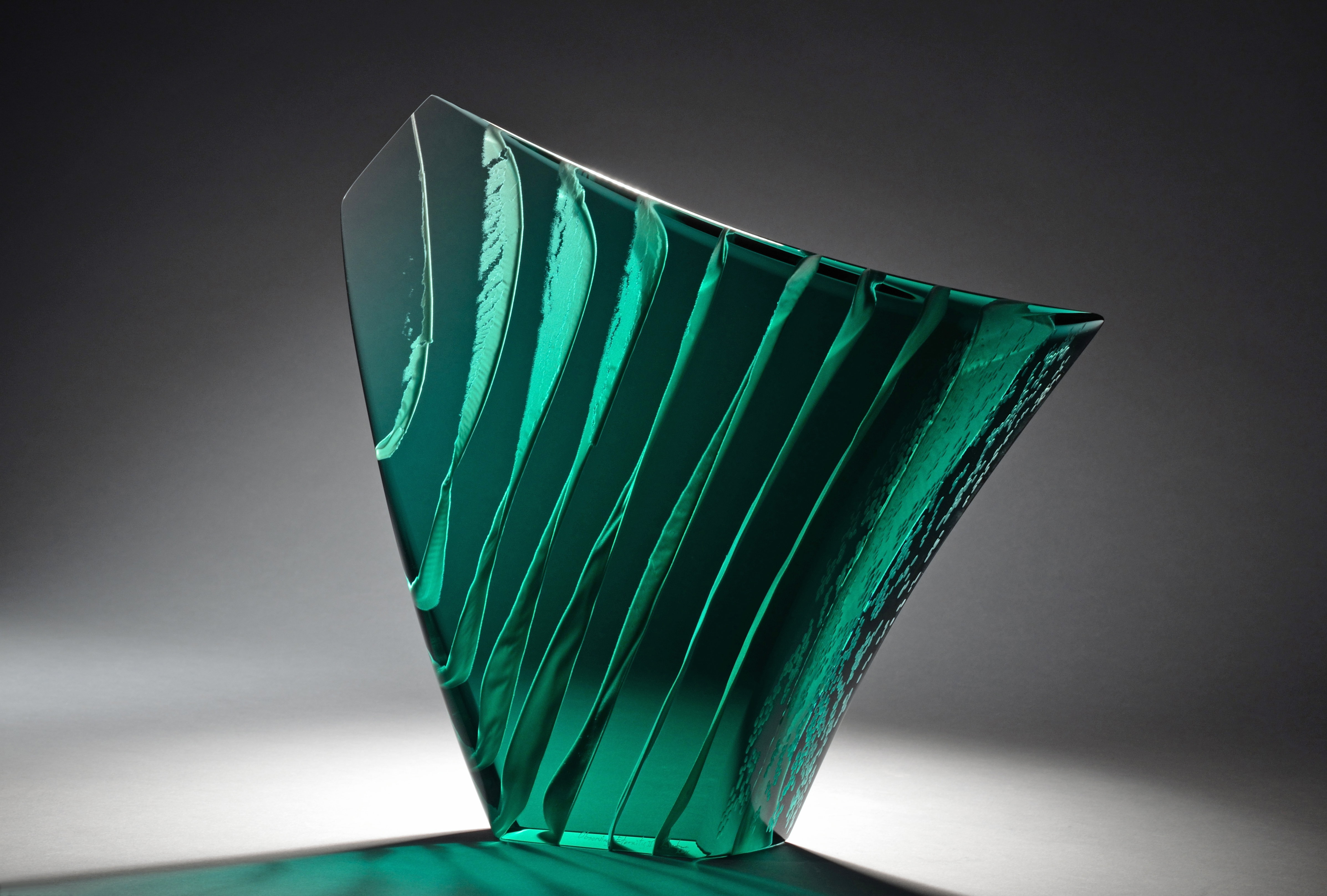 'Observing Eternity II' , Photo by Richard Jackson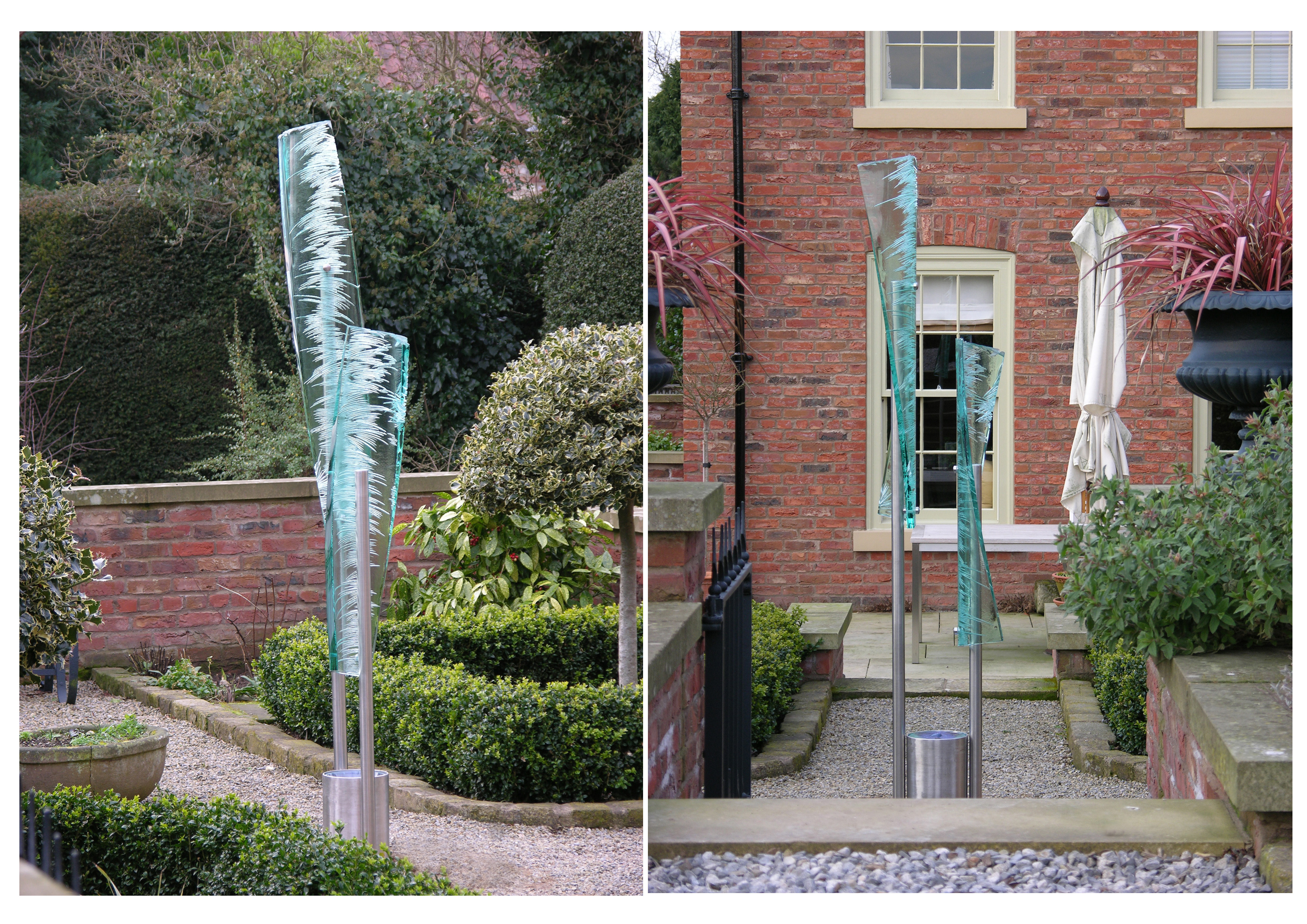 'Exchanged Glances II' glass, stainless steel, water and light. Commission for architectural practise. , Photo by Richard Jackson