Region:South West England
Technique:Kiln work
Occupation:Artist, Educator
Discipline:Decorative, Fine art, Public art
Areas of Interest:Education, Exhibition, Workshops
Product:Commission, Design/ Functional/ interiors, Fine Art, Public art, Sculptural, Sculpture, Wall pieces, Windows
Country:United Kingdom
County:Devon
https://www.purserhope.co.uk
https://www.instagram.com/purserhope
https://www.pinterest.co.uk/purserhope
https://www.facebook.com/purserhope
Susan Purser Hope
I am a contemporary fused glass artist who creates unique, hand crafted artworks. My work features kilnformed, painted, multi-layered forms that hold secrets and stories, creating explosions of potent dynamic colour and shapes. I work with a material that I am passionate about; it has the capacity to play with light, to offer me a range of limitless colours, to provide me with a range of techniques that stretch my imagination and technical skills. With glass I never stop learning. For most of my career, I ran my Midlands based commercial interior design consultancy specialising in designing and fitting out large hotels, offices, hospitals etc. In 2005, I decided to change direction and returned to Wolverhampton University to study glass making and then established my own fused glass studio. I then relocated seven years ago and fulfilled a lifetime's ambition to live by the sea.
My work up until the pandemic concentrated on creating architectural work and on developing community projects, using glass to build self-belief and a feeling of well being within hard to reach communities and groups.
However, living through such a traumatic period makes one reflect on life and what is truly important. After so much fear and grief, I realised that I wanted to create small, beautiful, considered pieces of glass artwork that appealed to the senses and brought a burst of joy to the observer, a visual escape after so much misery.
Consequently, my new work looks back on simple pastimes. My aim was to enhance basic forms such as a stencil or the paper cut-out dolls of my childhood into small wonders of coloured and textured glass with different layers and the application of handmade glass decorative elements.
In my moments of escape to the beach, I have also looked at simple and transitory patterns made by man which then disappear under the oncoming tide. I have looked at the shapes and rationalised them into patterned panels.
For many art means painting and glass art is often unknown. My desire is to insinuate it into people's consciousness by creating wall hung images that do not immediately look like or are presented like contemporary glasswork usually is. My intention is for people to find my work visually stimulating and then to appreciate the material so that my work is approachable for everyone.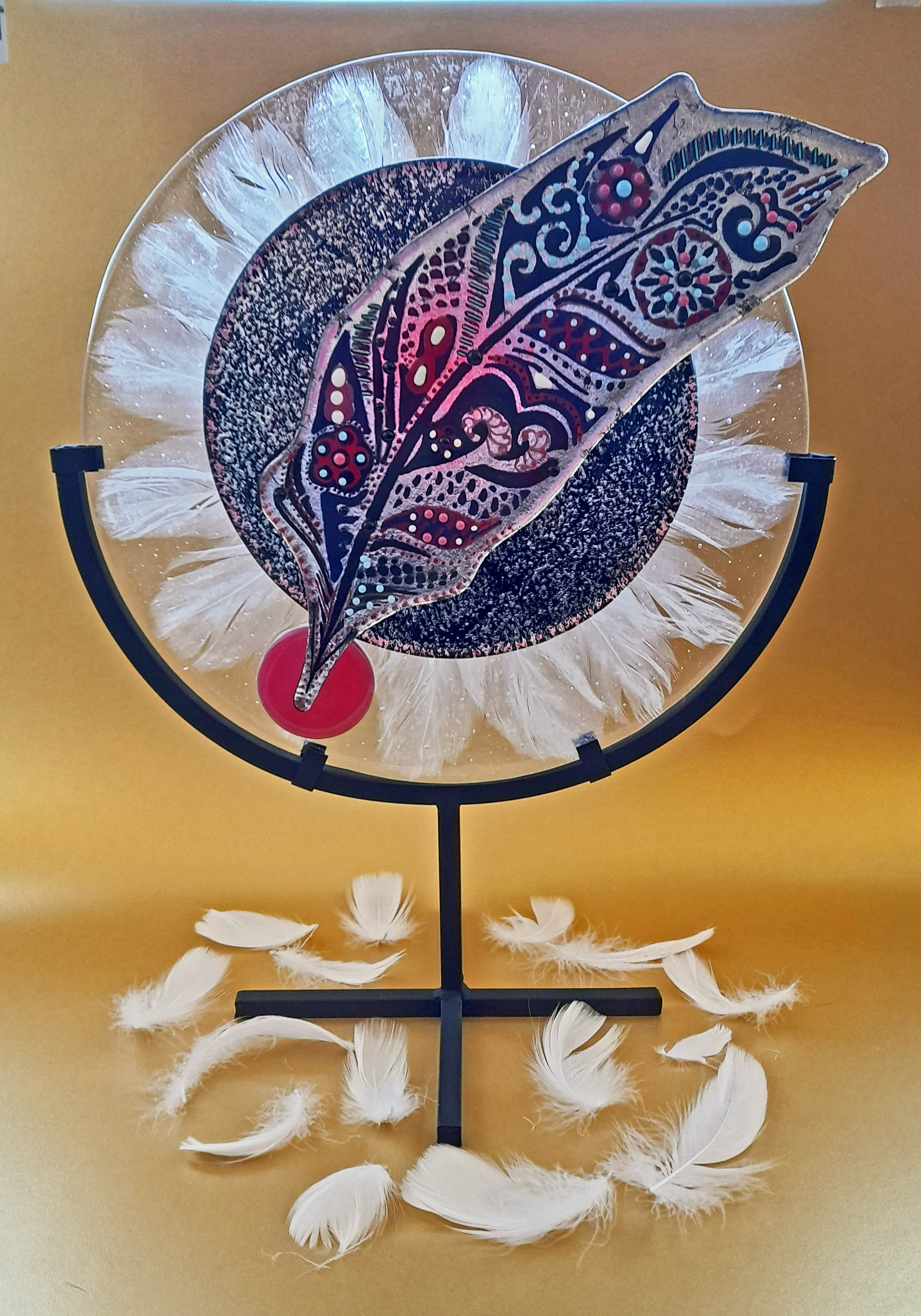 Feathers Softly Falling , Susan Purser Hope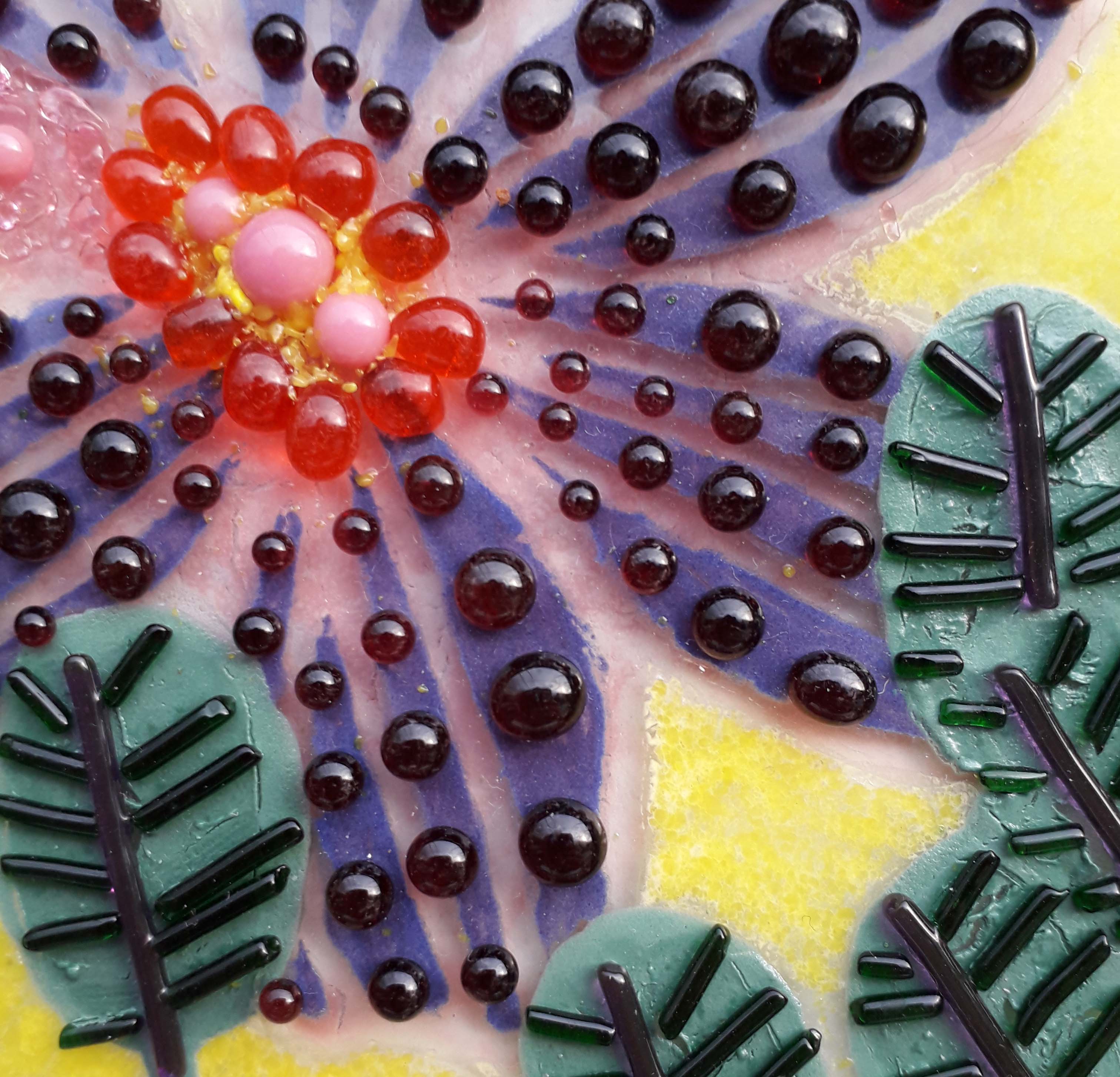 Purple Petals , Susan Purser Hope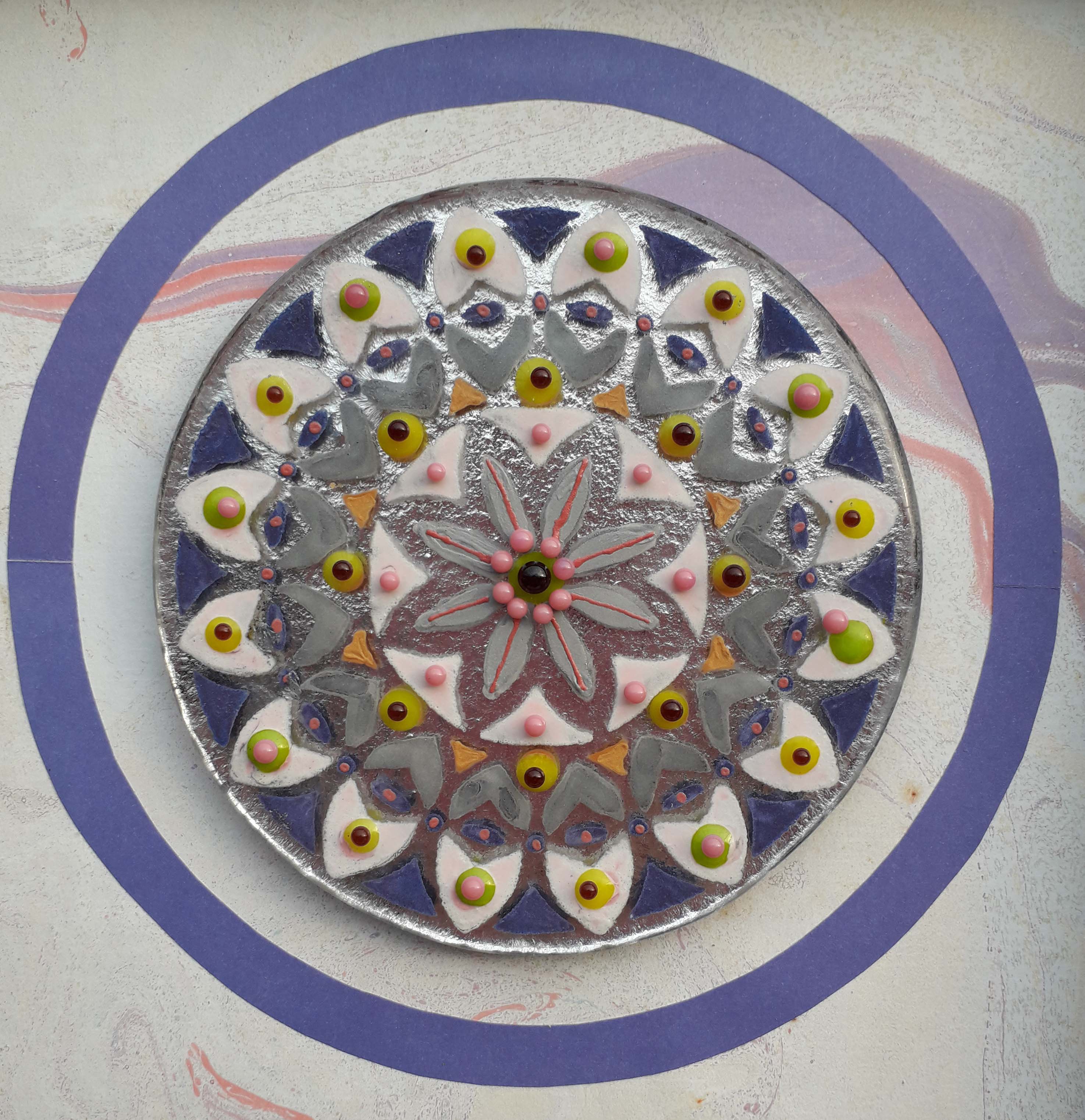 Harmony , Susan Purser Hope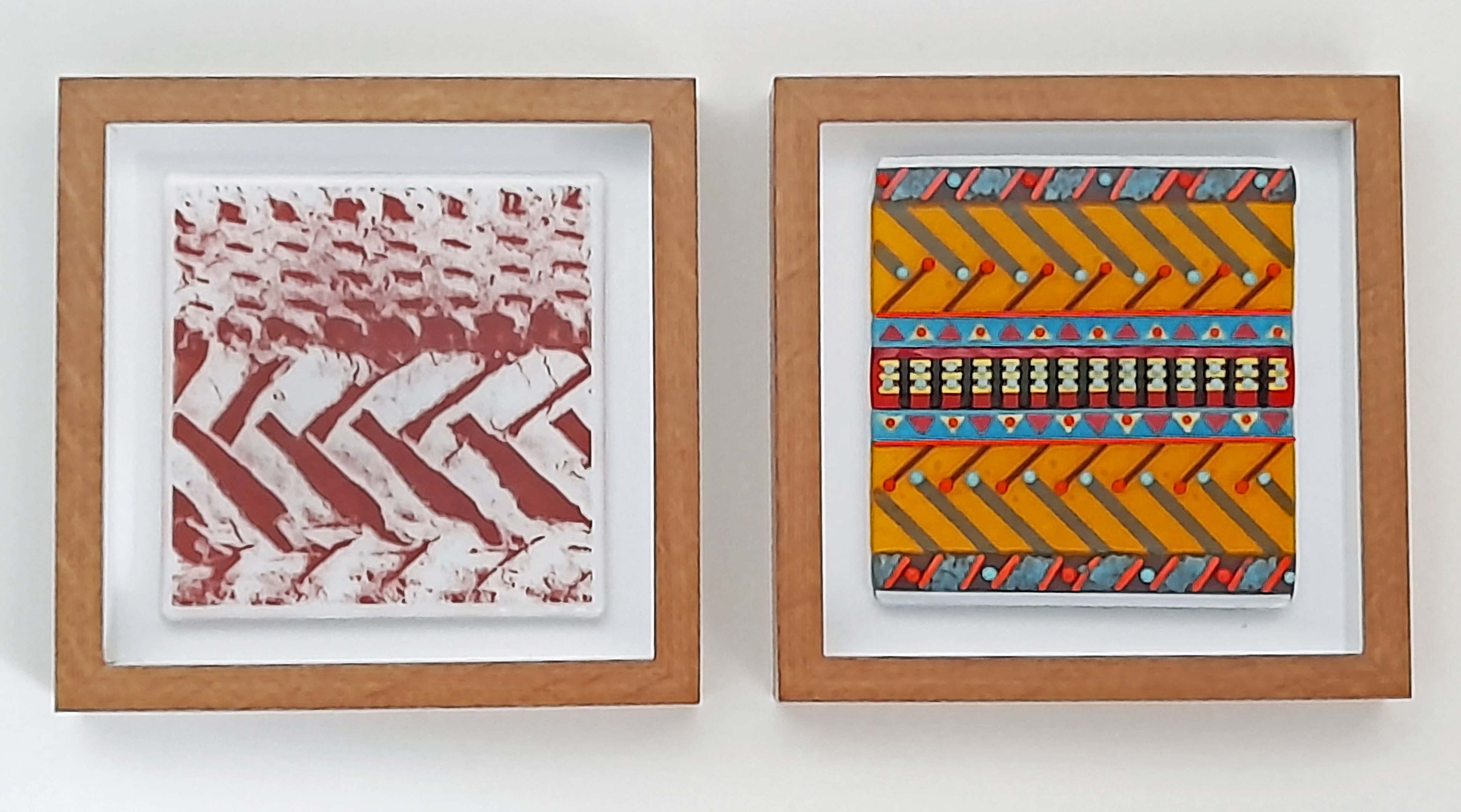 Tracks in the Sand – Duet no. 1 , Susan Purser Hope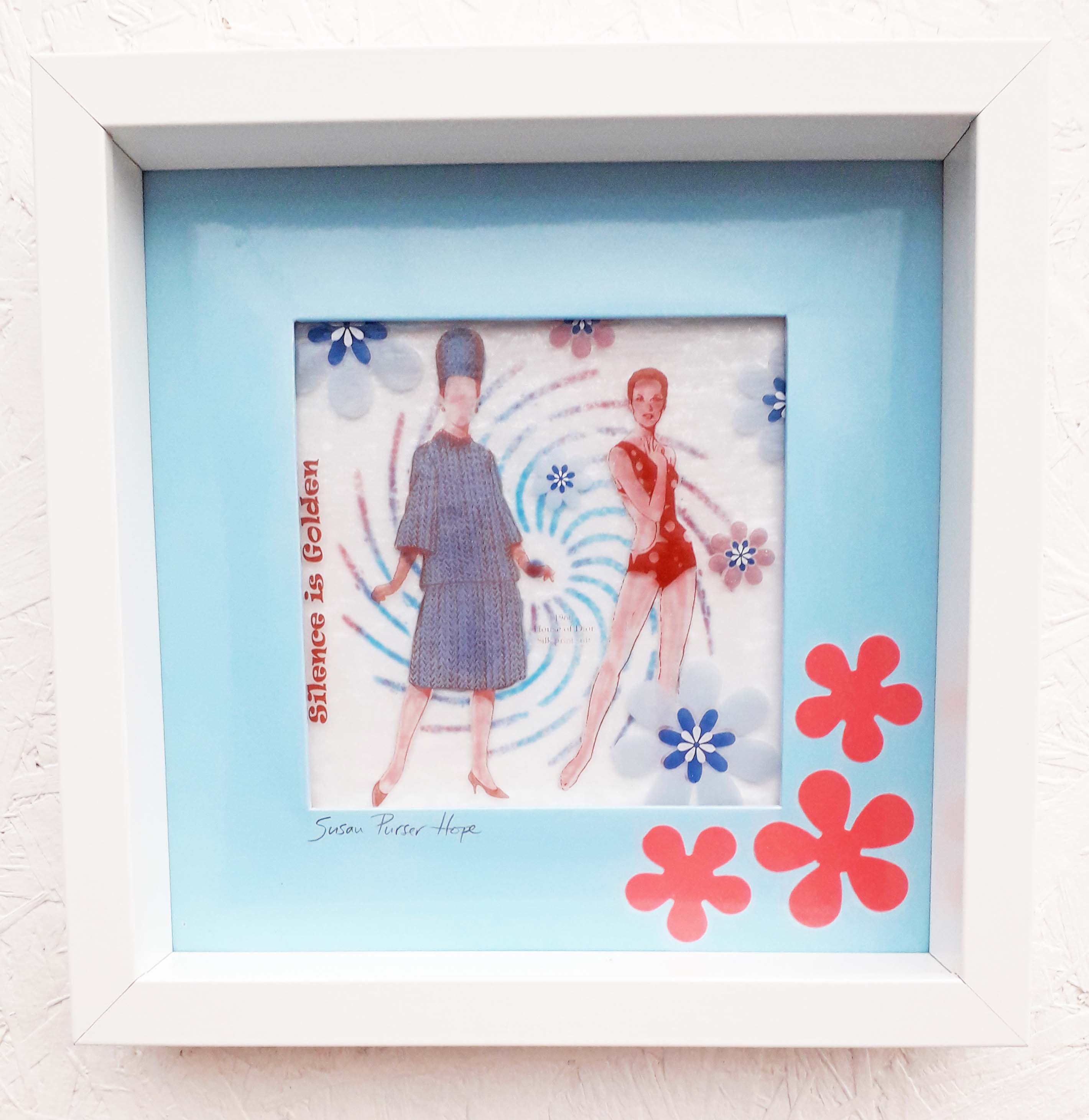 Silence is Golden , Susan Purser Hope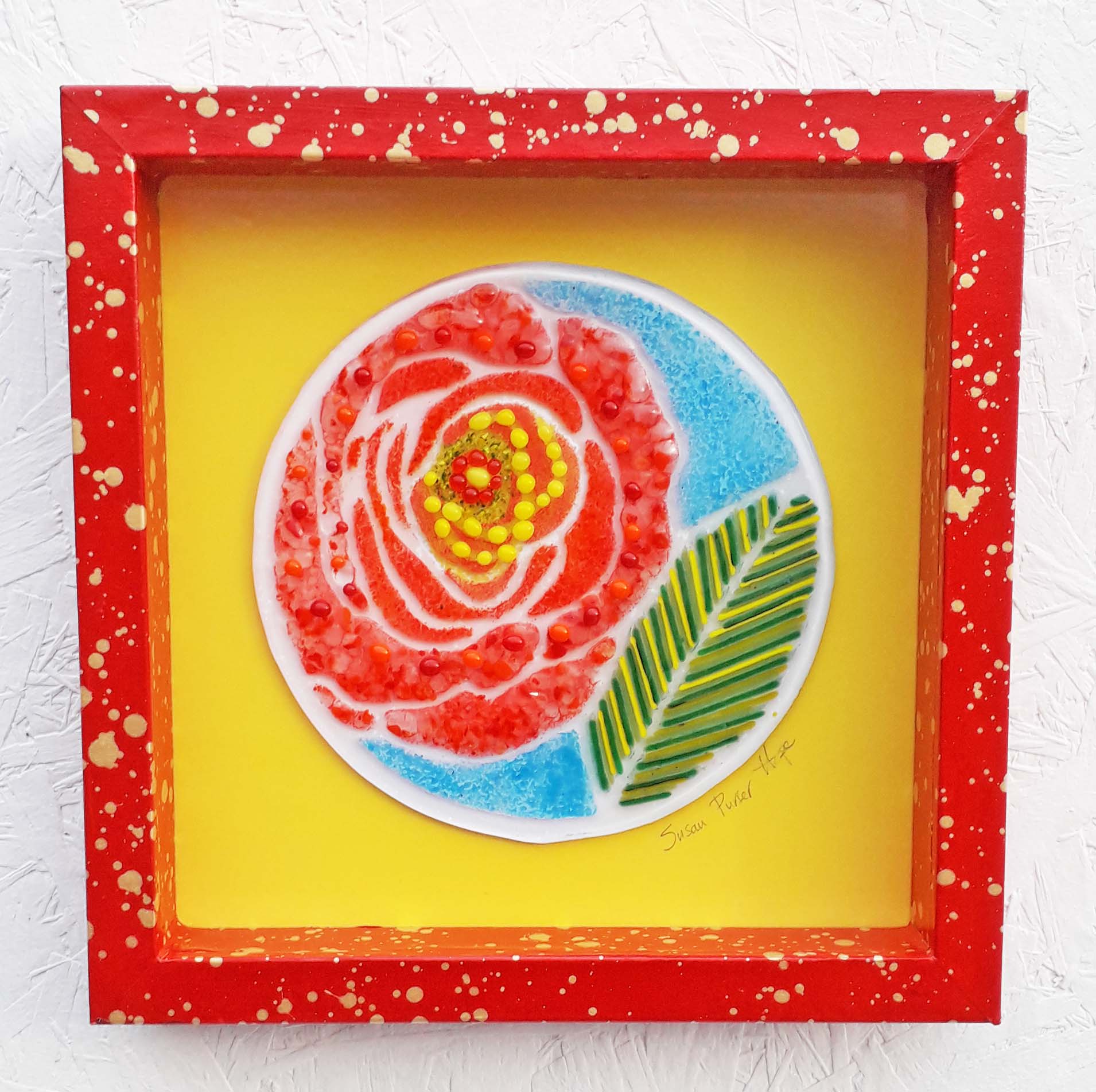 Red, Red Rose , Susan Purser Hope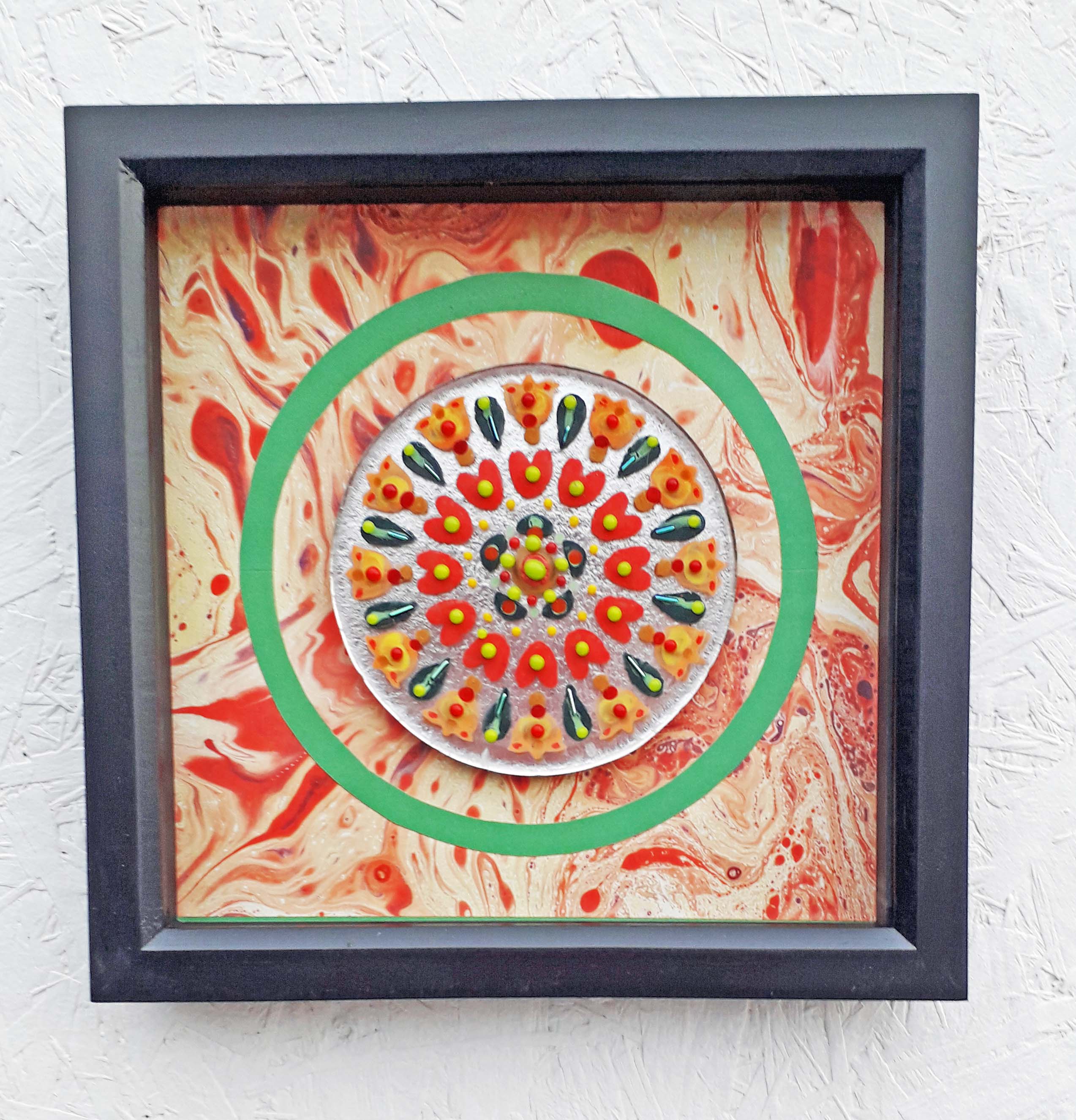 Proportion , Susan Purser Hope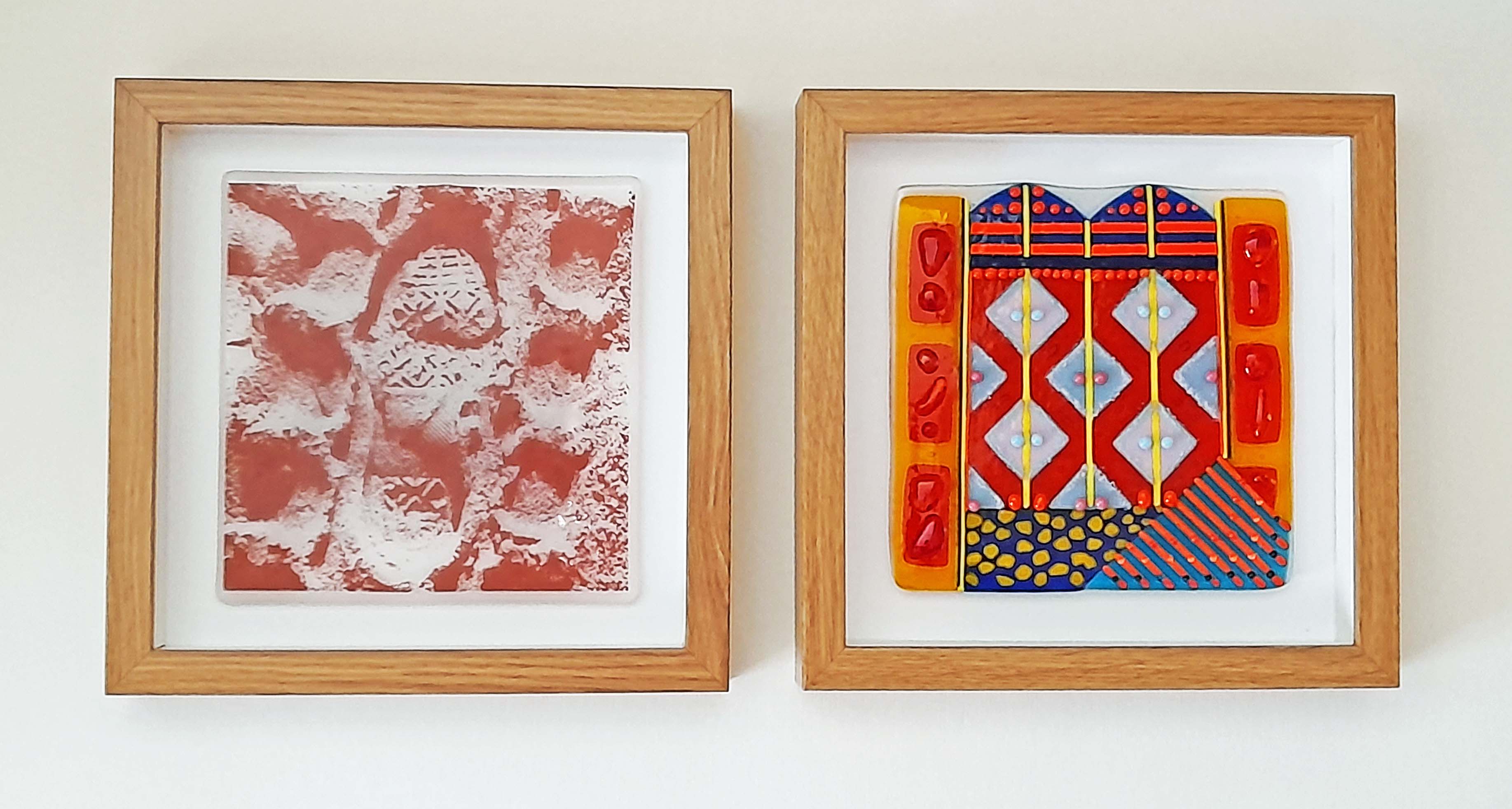 Footsteps in the Sand –Duet no. 1 , Susan Purser Hope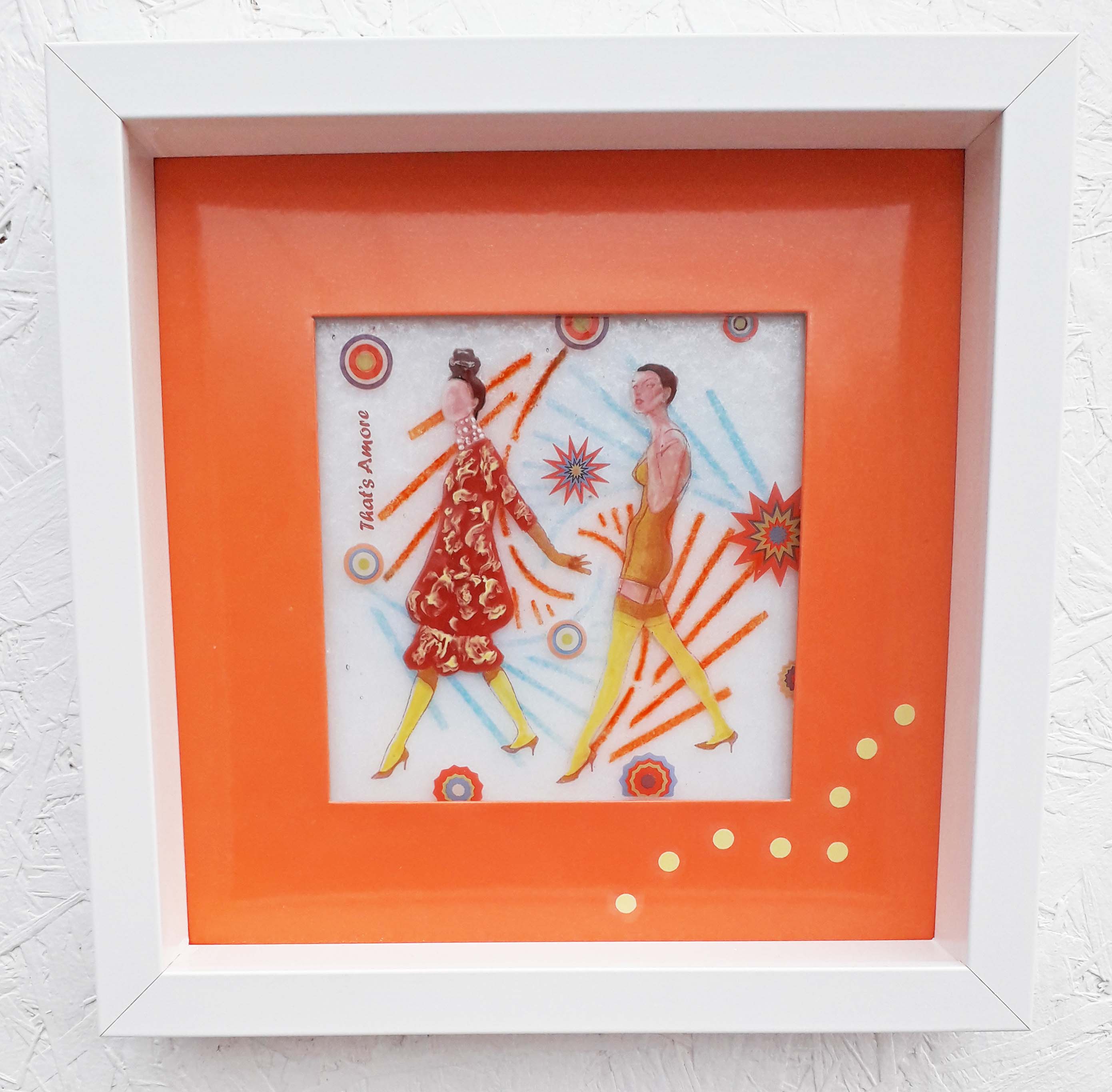 That's Amore! , Susan Purser Hope