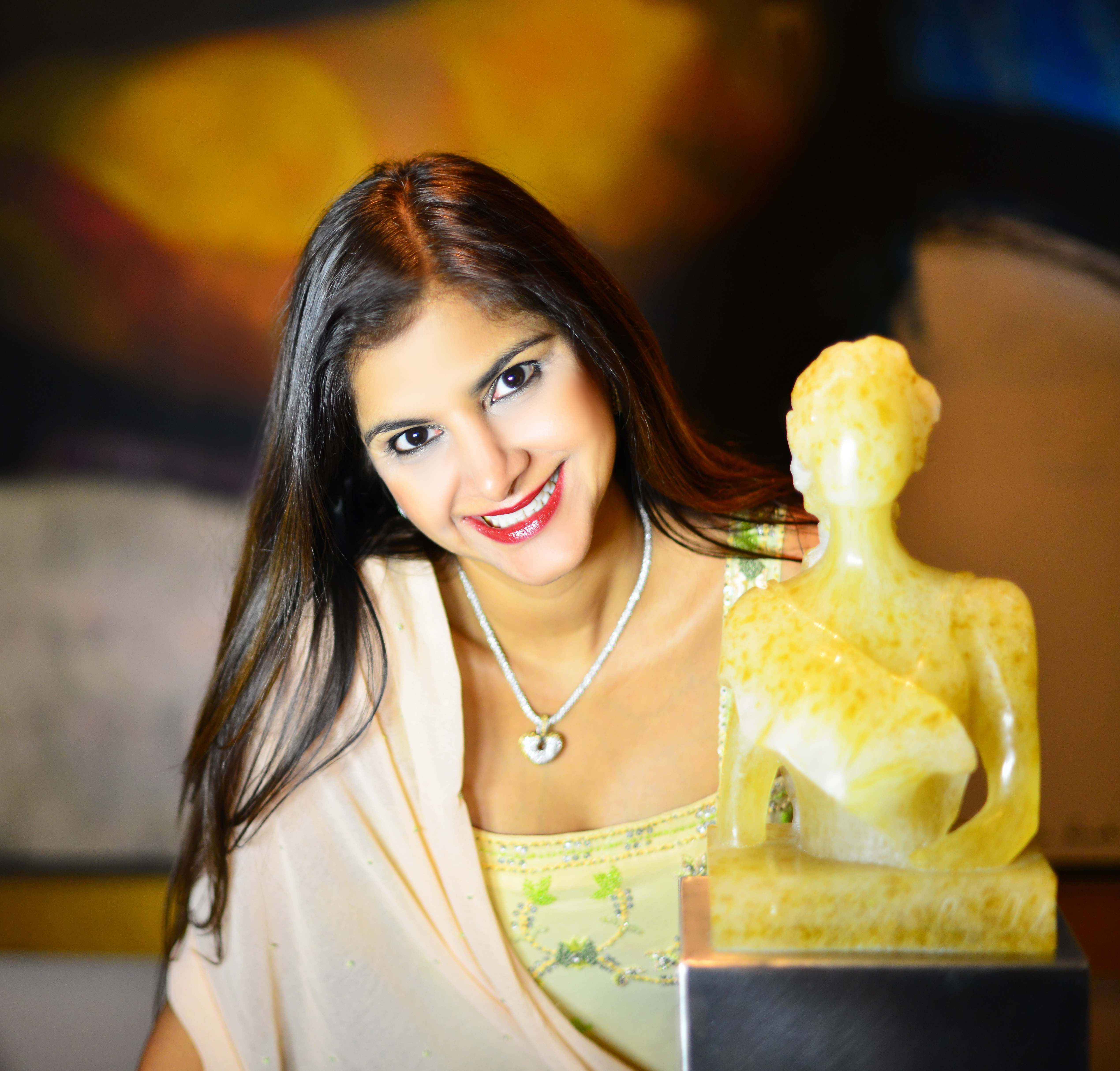 Poonam Chatlani
Panamanian artist and sculptor, born in 1971. In 1992 she started studying terracotta and stained-glass sculptures at the Quimera Workshop in Panama. Since 2012 she has worked with kiln glass casting, glass fusing, slumping, and painting, mastering her techniques at Bullseye Glass Co., in Portland, Oregon. Poonam has participated in important individual and group exhibitions in highly recognized galleries in Panama, Bogotá, Miami, and New York and her work has been featured at prestigious auctions in Latin America and across the United States of America. You can find her work in various private collections
Poonam Chatlani has been working with glass for more than 10 years. She uses various techniques such as fusing, slumping, pate de Verre, and glass casting.
She has been awarded several national and international awards.
Poonam's cultural heritage guides her work, reflected in the fusion of elements and forms found in nature and the human body. His inspiration comes from his ethnic roots in India, where the human figure is the main motif.