Phone:07812 812 812
Email:jon@showcaseglass.co.uk
Region:Scotland
Technique:Kiln work, Leaded and stained, Painting
Occupation:Artist, Educator, Other
Discipline:Decorative, Functional, Jewellery
Areas of Interest:Supplies, Techniques, Workshops
Country:United Kingdom
JON PICCOLO
Jon Piccolo is the director of Central Scotlands' Local Glass Supplies Shop with a wide range of Bullseye COE90 Fusible Glass, Spectrum Stained Glass and a huge range of tools, consumables and accessories Showcase Glass is the place to visit if you are interested in anything GLASS: FUSED GLASS also known as Warm Glass, STAINED GLASS also known as Leaded Glass, BLOWN GLASS and DECORATIVE GLASS.
Glass Gallery & Showroom with a selection of glassware all Handmade in Central Scotland
Glass Supplies Shop (fusible glass, stained glass, glass accessories, glass paints & resin, tools & equipment)
Fused & Stained Glass Workshops
Group Classes & Individual Tuition
Kiln Hire
Bench Hire
Studio Hire
Personalised Gifts for Special Occasions (birthday, new baby, baptism, wedding, engagement, anniversary, retirement)
Fused Glass Commissions welcomed both Domestic & Commercial (wall art, indoor décor, statement pieces, garden art, awards & trophies)
Hen Parties – have some fun and make the bride a fused glass gift to cherish
Kitchen & Bathroom Splash-backs
Corporate Team Building Workshops
Weddings (Unique Gifts, Favours, Hen Parties)
Gift Vouchers Available
Glass Artists Studio – come and see us at work and have a go yourself!!!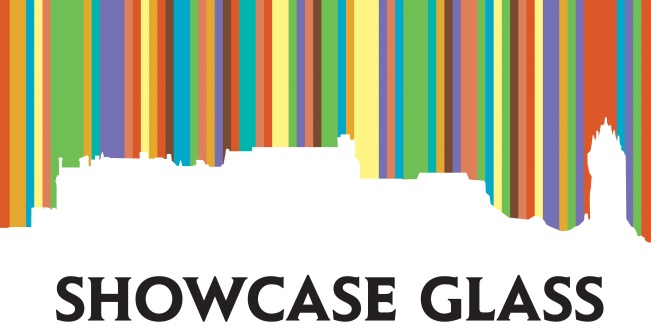 Showcase Glass Logo