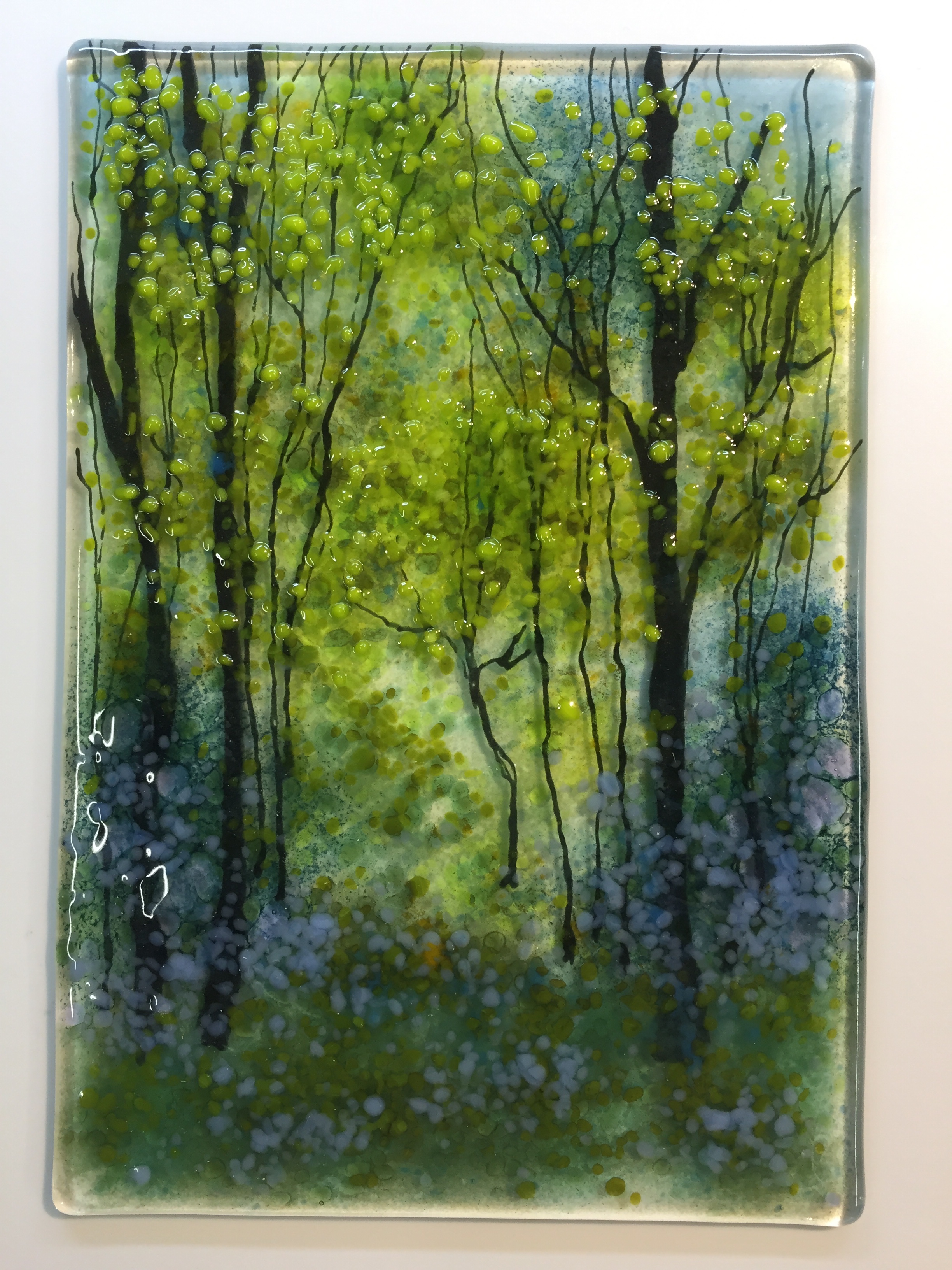 Penny Stevens
I simply love working with glass! A retired Deputy Headteacher, I decided to do something worthwhile with my free time and study glass fusing at Hatfield University on one of their evening courses, and then a further 4 years of practicing skills on my own. I have now taken my hobby a step further with some serious exhibiting and selling my work through exhibitions, shows and my website.
-Through the Arch – Fused Glass Art-
After purchasing my kiln four years ago, I have never looked back, practising my glass fusing skills in my art studio in the garden.
Glass is such a lovely medium to work in, with its vibrant colour, and light-emitting qualities, not to mention the varied textures that one can achieve with every piece. I like working with both Bullseye and Float glass depending upon the nature of the project.
I really love the challenge of the many and varied commissions I have ben asked to make; my current one being the most challenging – a huge pair of windows either side of a front door, which will be made in six panels depicting a tree with a wild flower meadow beside.
My aim for the near future is to open my studio to visitors running some one-day/half-day courses so that others may enjoy the beauty of glass art too. But first we need to build a purpose-built studio, due to be completed this summer.
To date I have made a variety of items ranging from lamp sconces, sculptures, windows, tiles, splash-backs and coasters to bowls, candle holders, wall plaques, garden frieze and window panels. I have had many commissions, which have comprised wall art, windows, tiles, wall-art plaques and bowls, and these have helped to fund my consumable purchases. I also exhibit at local craft fairs and exhibitions, including the Bucks County Show and Herts County Show.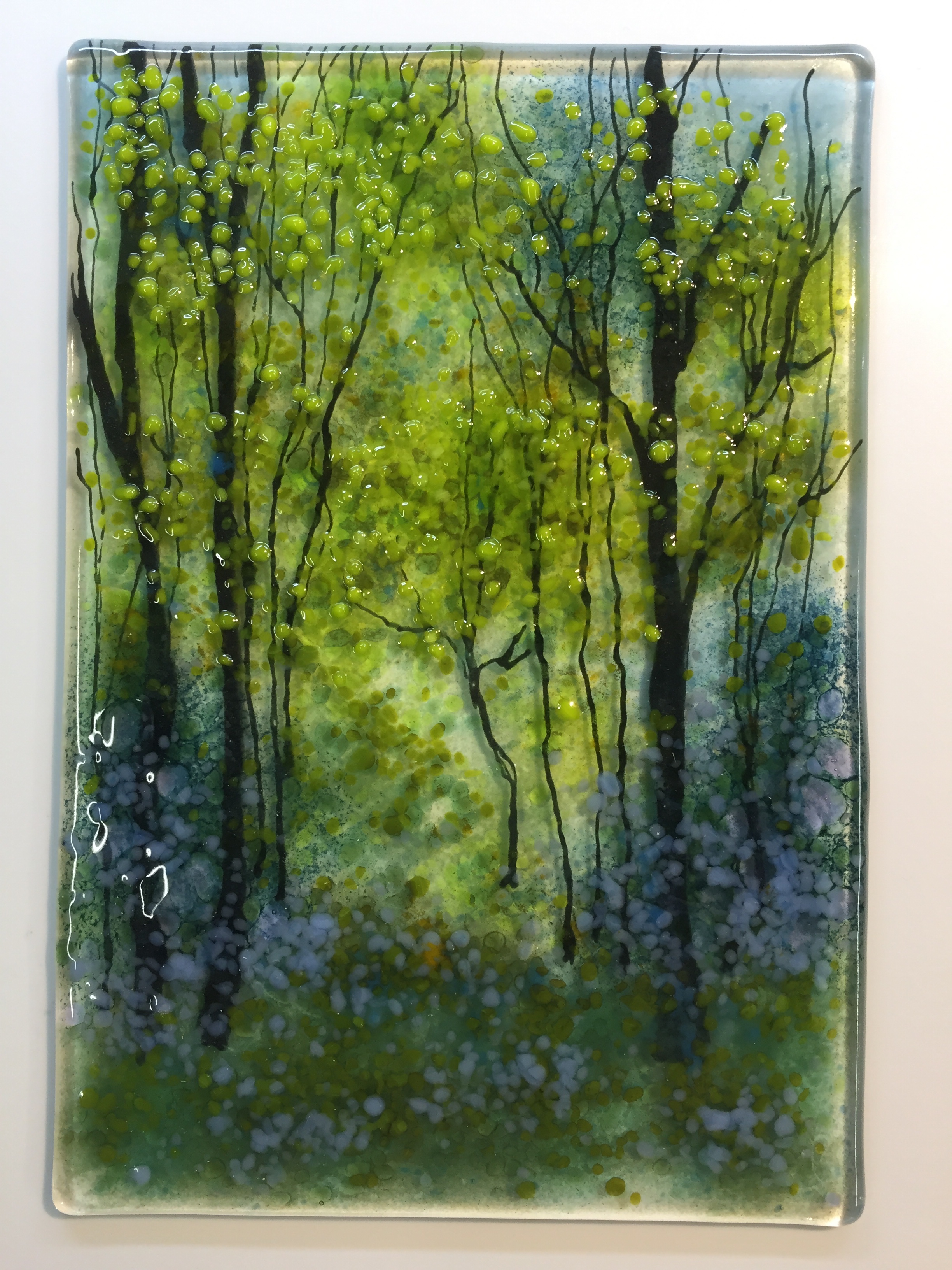 Bluebell woods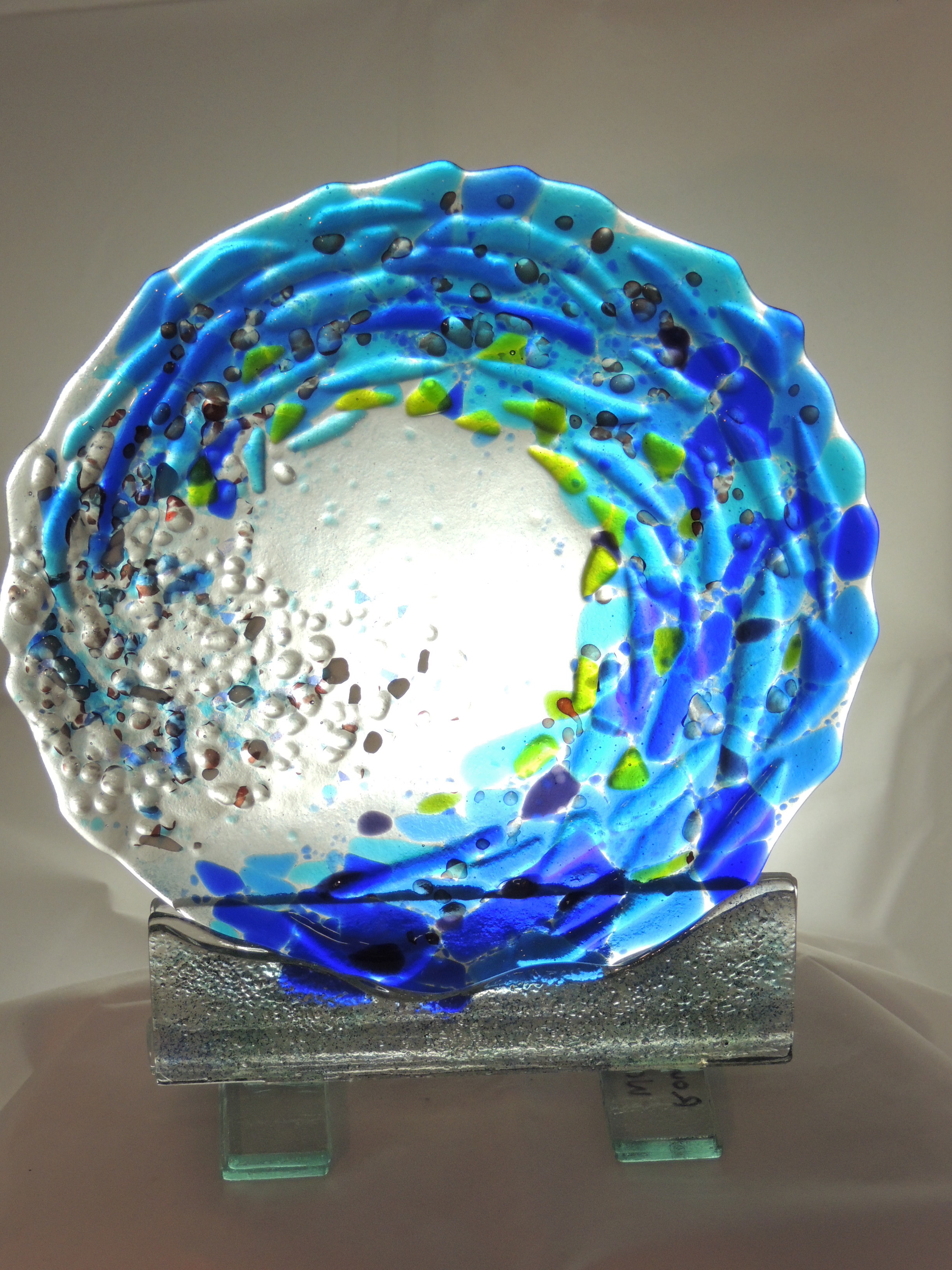 Ocean wave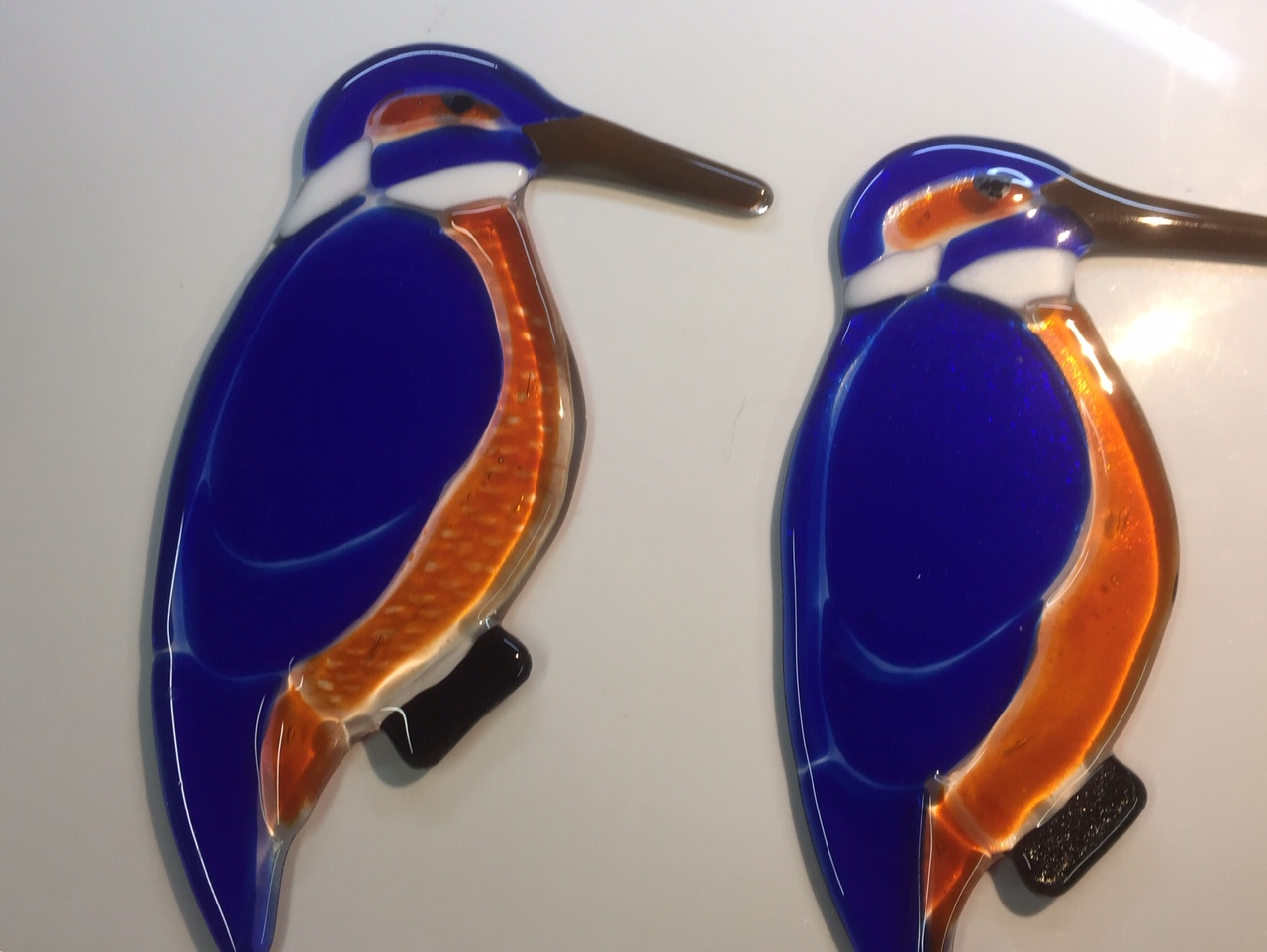 Kingfishers perched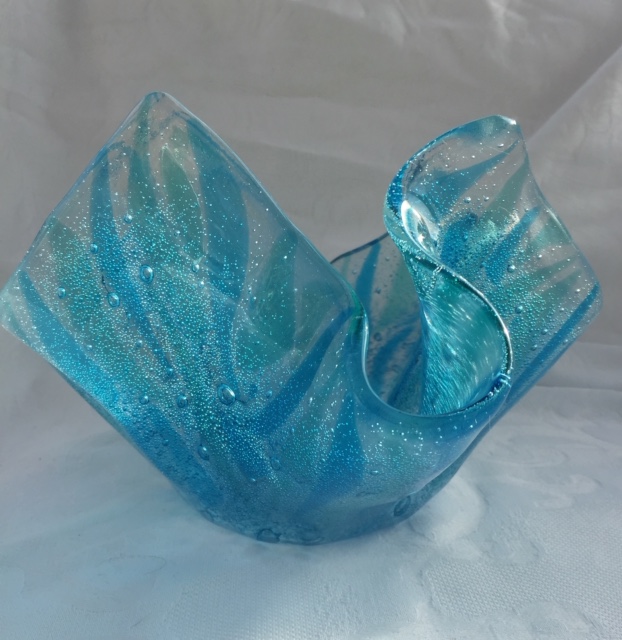 quirky bowl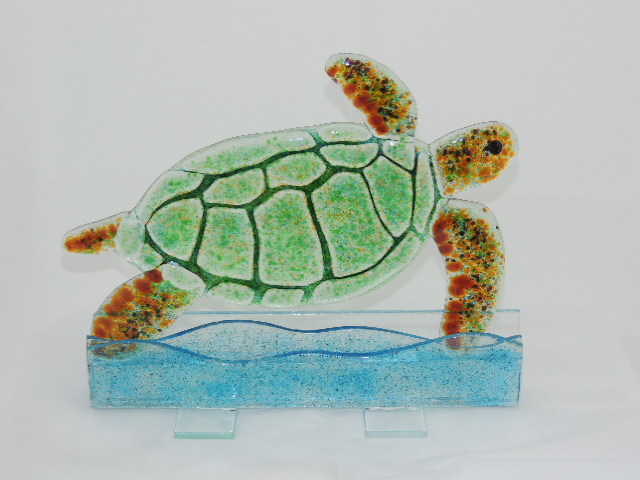 Turtle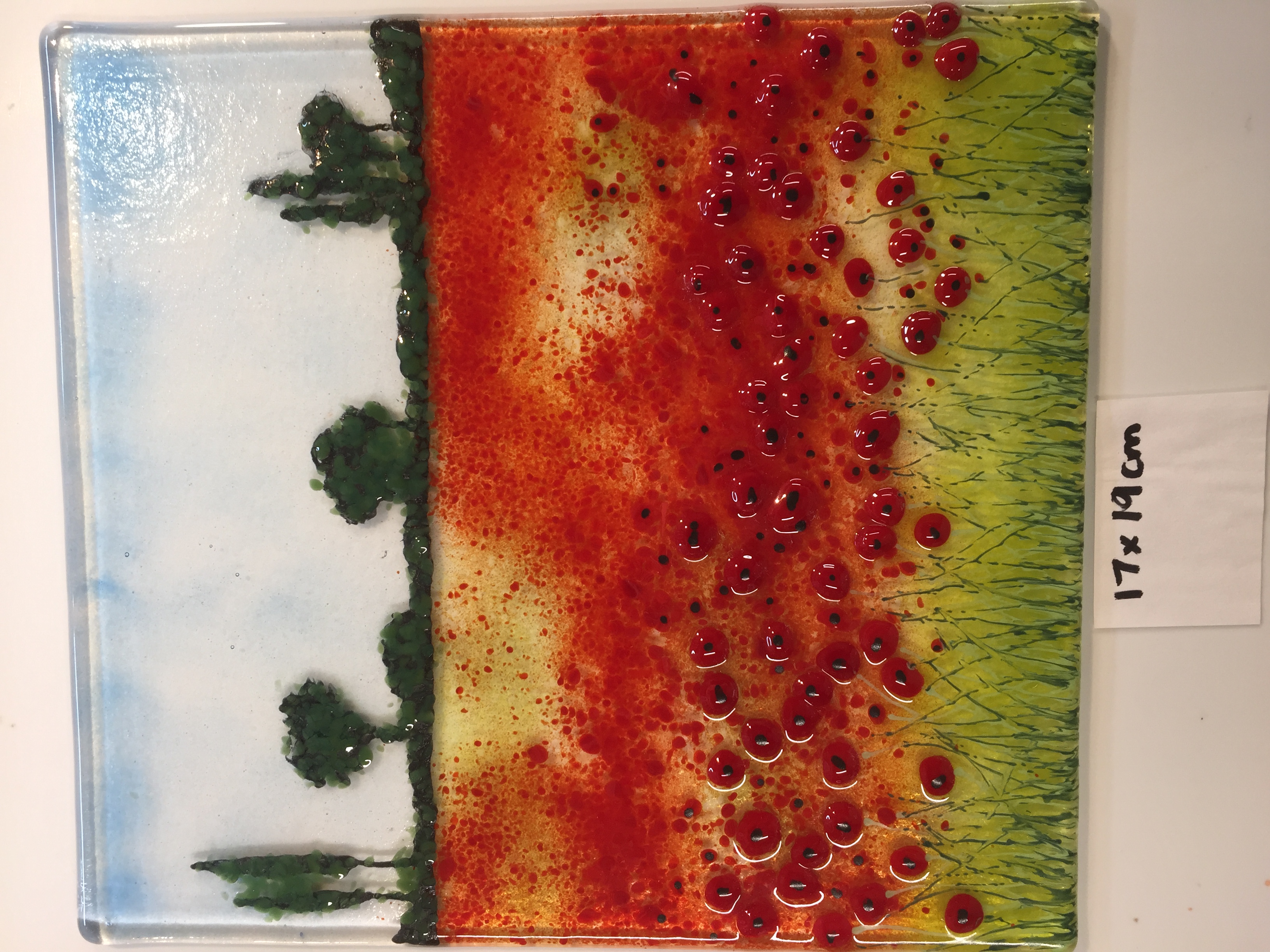 Poppy field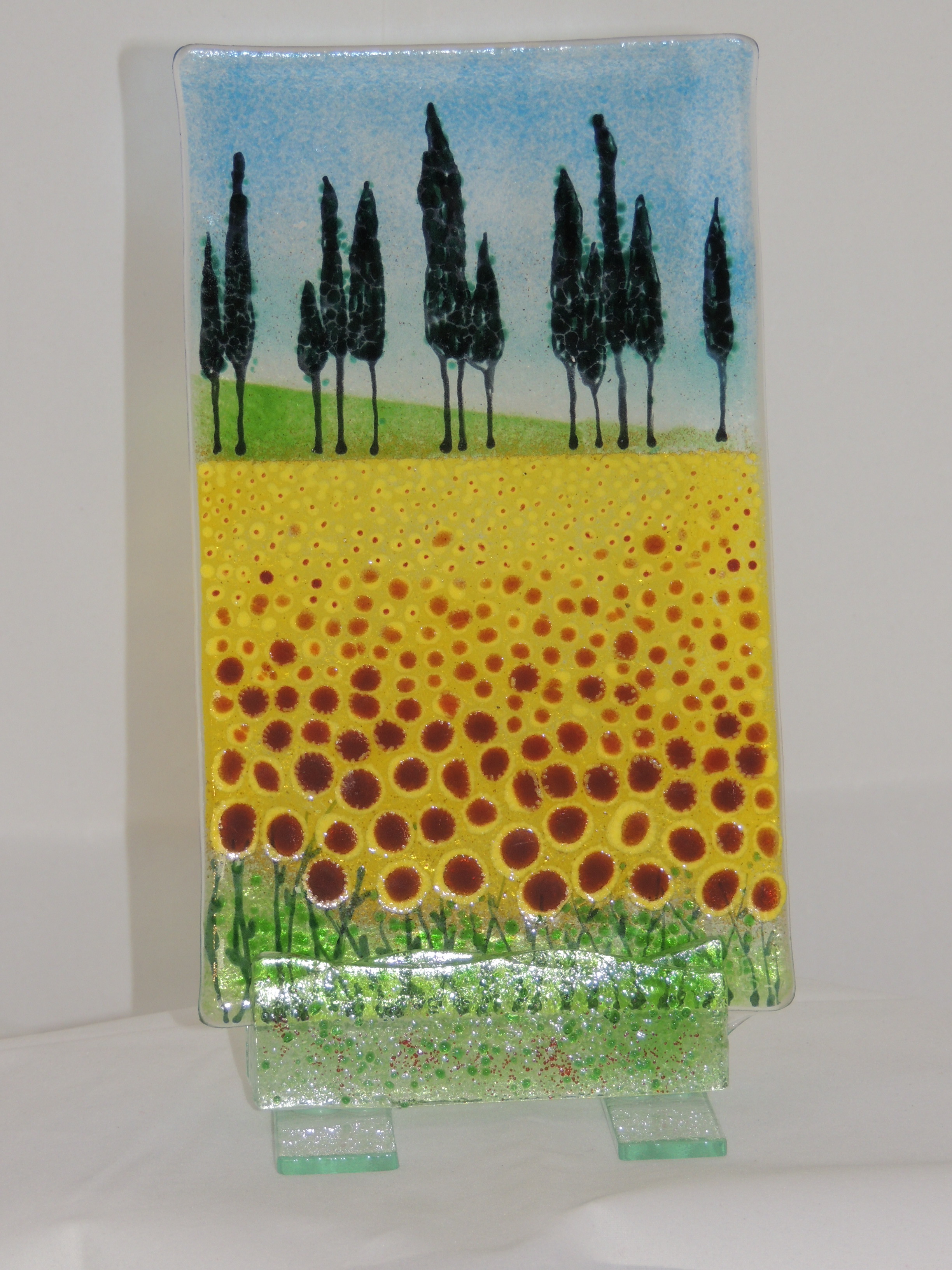 sunflower fields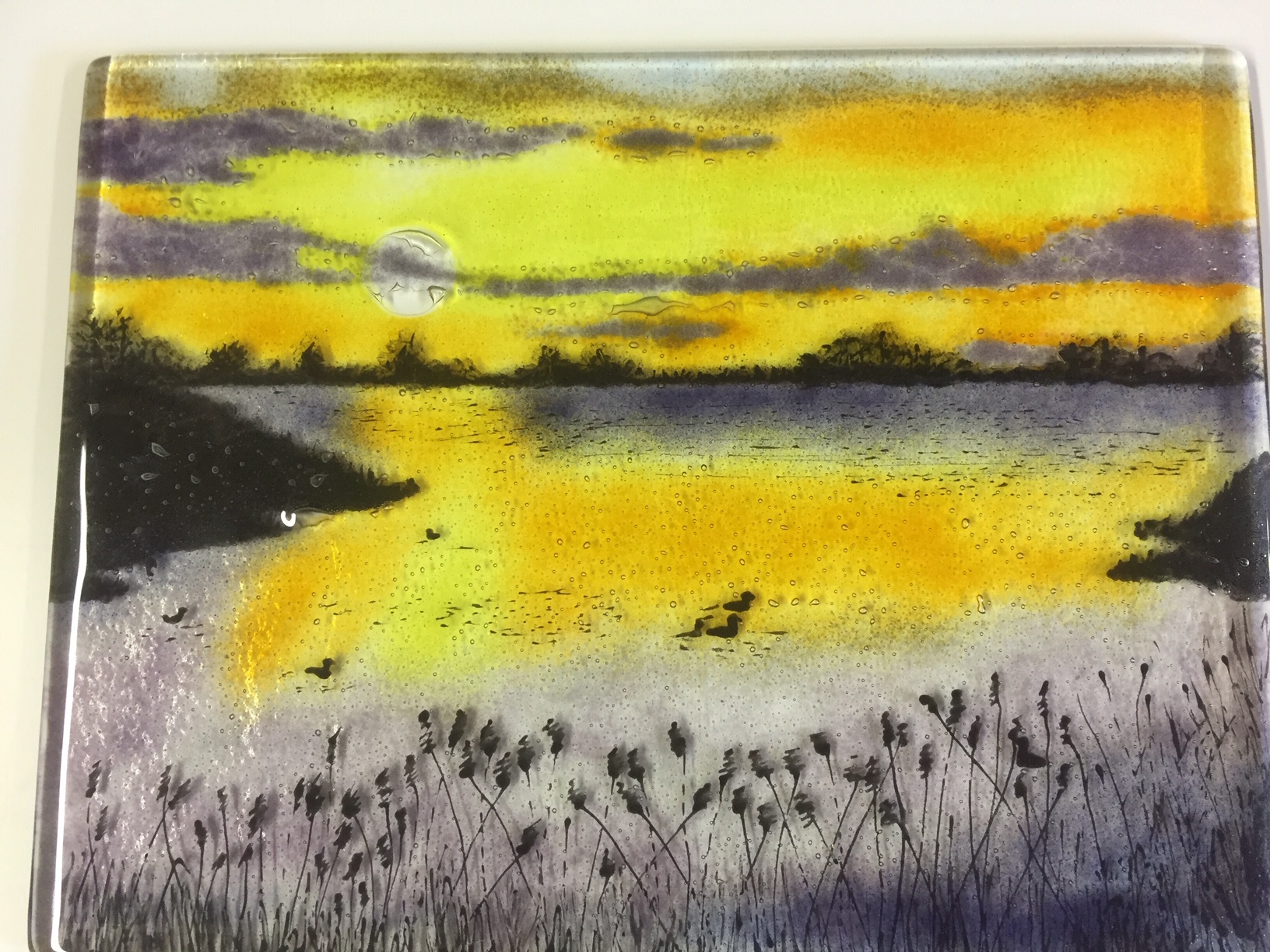 Sunset over the lake - window panel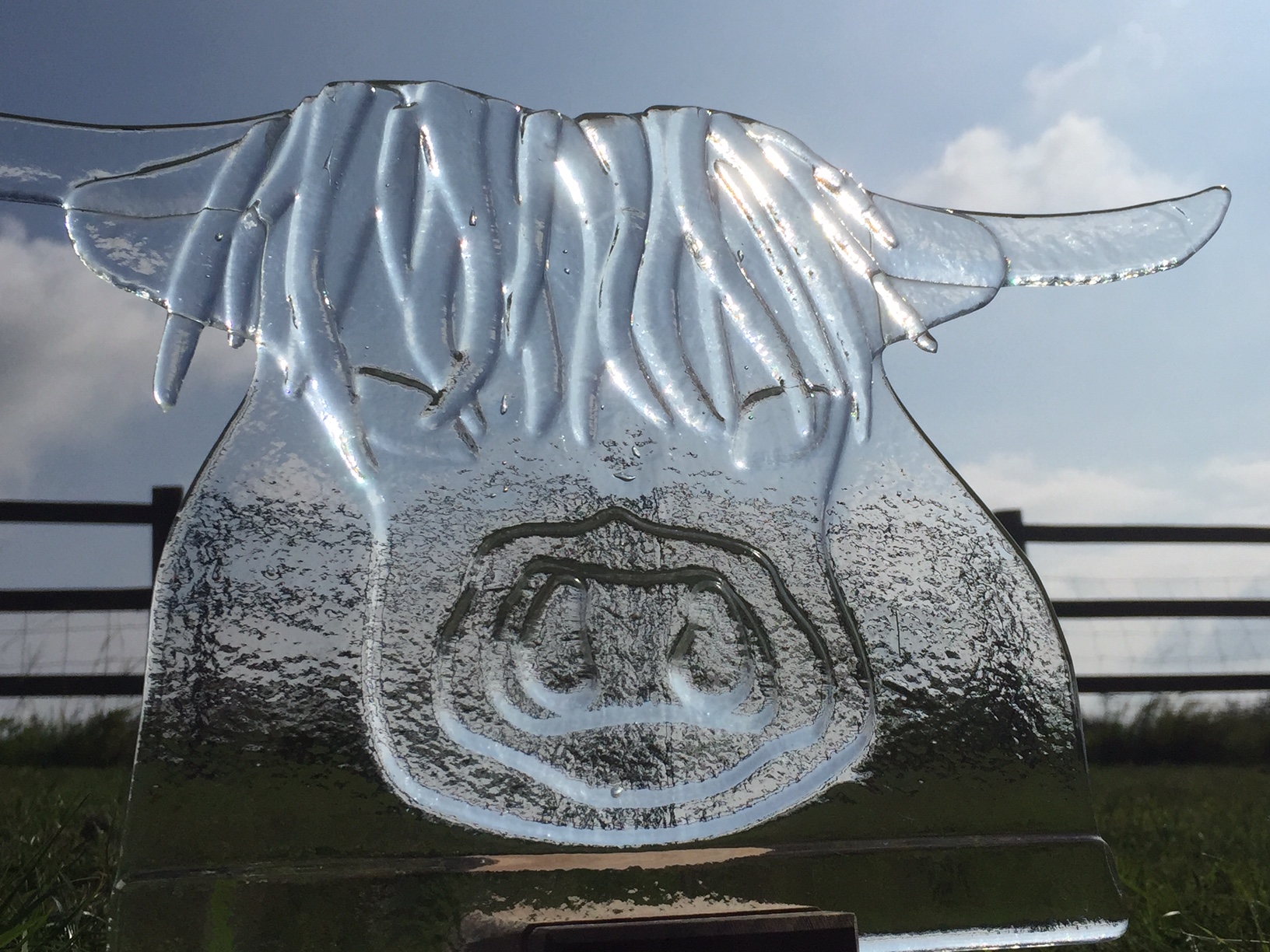 Highland cow