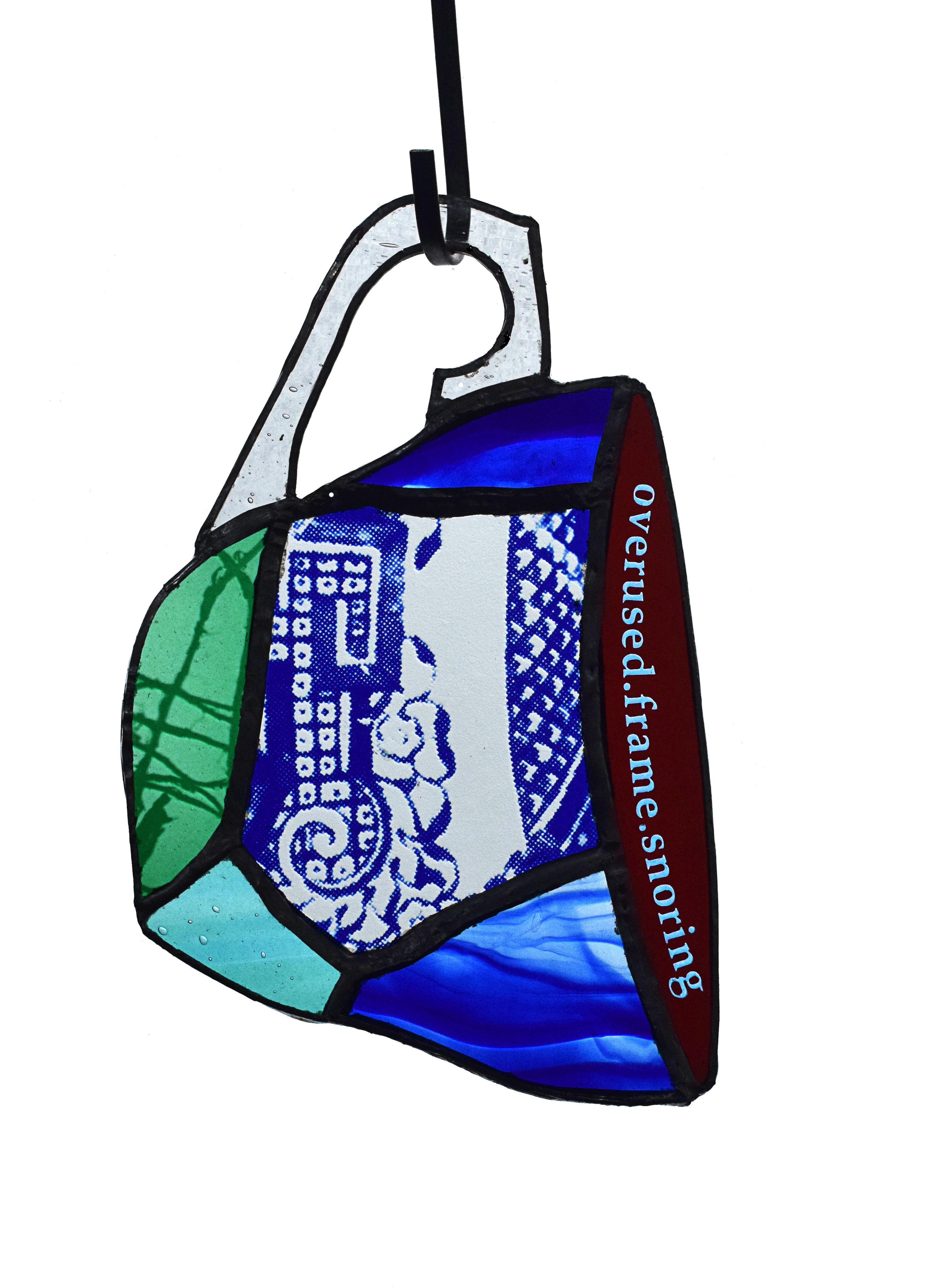 Linda Norris
Linda is an artist based West Wales. She works with glass in a range of techniques including casting, engraving, painting and blowing. Linda had an established career as a painter before coming to glass 12 years ago while exploring different approaches to her work. She has no formal glass making education but has attended masterclasses with a number of artists working with glass. Together with Rachel Phillips Linda runs the architectural glass partnership, Studio Melyn and together Linda and Rachel undertake major stained glass commissions and installation work specialising in working with historical buildings.
In 2012, while very new to glass, Linda won the international Warm Glass Prize awarded by Bullseye Glass Company in USA, and in 2013 she won the Adrian Henri poetry in Art Prize for her sculpture, 'Her House is Air'.
She has gone on to be awarded a number of bursaries for her work in glass, these include awards from the Arts Council of Wales, a-n Artist's Information Company, The Worshipful Company of Painters and Stainers of Glass and The Eaton Fund.
She has exhibited her work in a number of exhibitions including The British Glass Biennale 2015 and 2017, London Glassblowing Gallery, The Waterfront Gallery, Swansea and, in 2019, Glasrijk Festival of Glass in The Netherlands. Last year, in celebration of International Women's Day, Linda curated Never Done, an exhibition of work by women artists from Japan, New York, Shetland and UK. In 2016 Linda was invited to the American Glass Guild Conference in Florida to present her work and run a workshop.
Linda has undertaken a number of site specific commissions including one for The Contemporary Art Society of Wales at Narberth Museum, and for Strata Florida Abbey in Ceredigion. In 2017 she formed an architectural glass partnership with Rachel Phillips and together they have completed commissions including making windows for Conwy and Beaumaris Castles in North Wales, and, in 2019 an installation of mirrored glass for The Church of St Michael and All Saints, Blewbury, Oxfordshire. Linda and Rachel are currently designing windows for Caernarfon Castle, North Wales.
Linda has recently been awarded a commission for the Ancient Connections Project which links Wales and Ireland.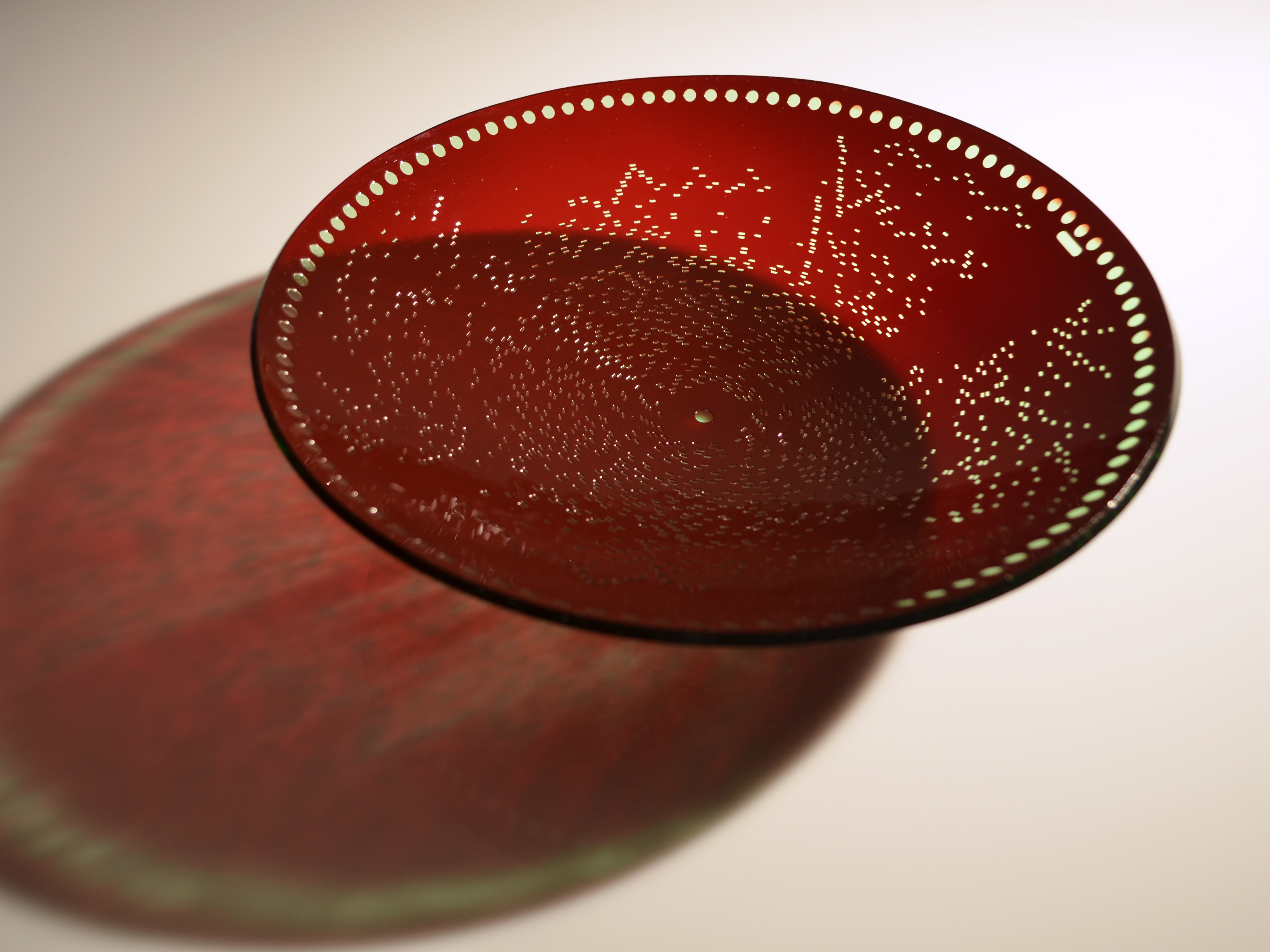 Yankee Doodle , Linda Norris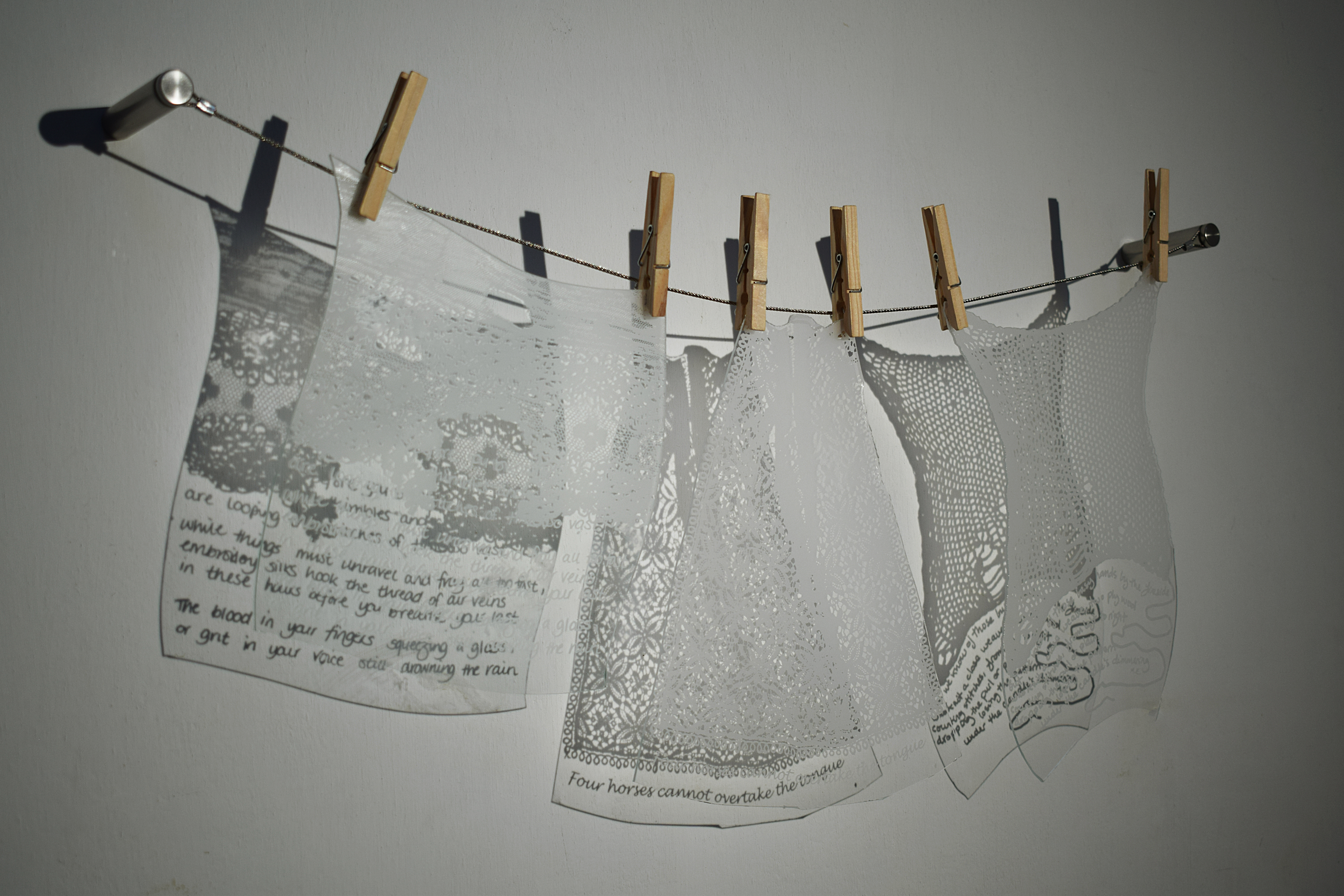 Hand Me Down , Linda Norris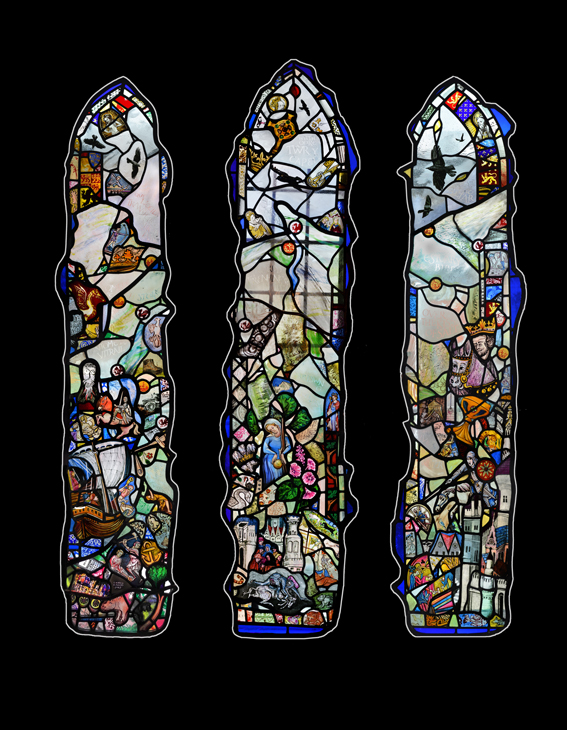 Conwy Castle Windows (with Rachel Philips) , Linda Norris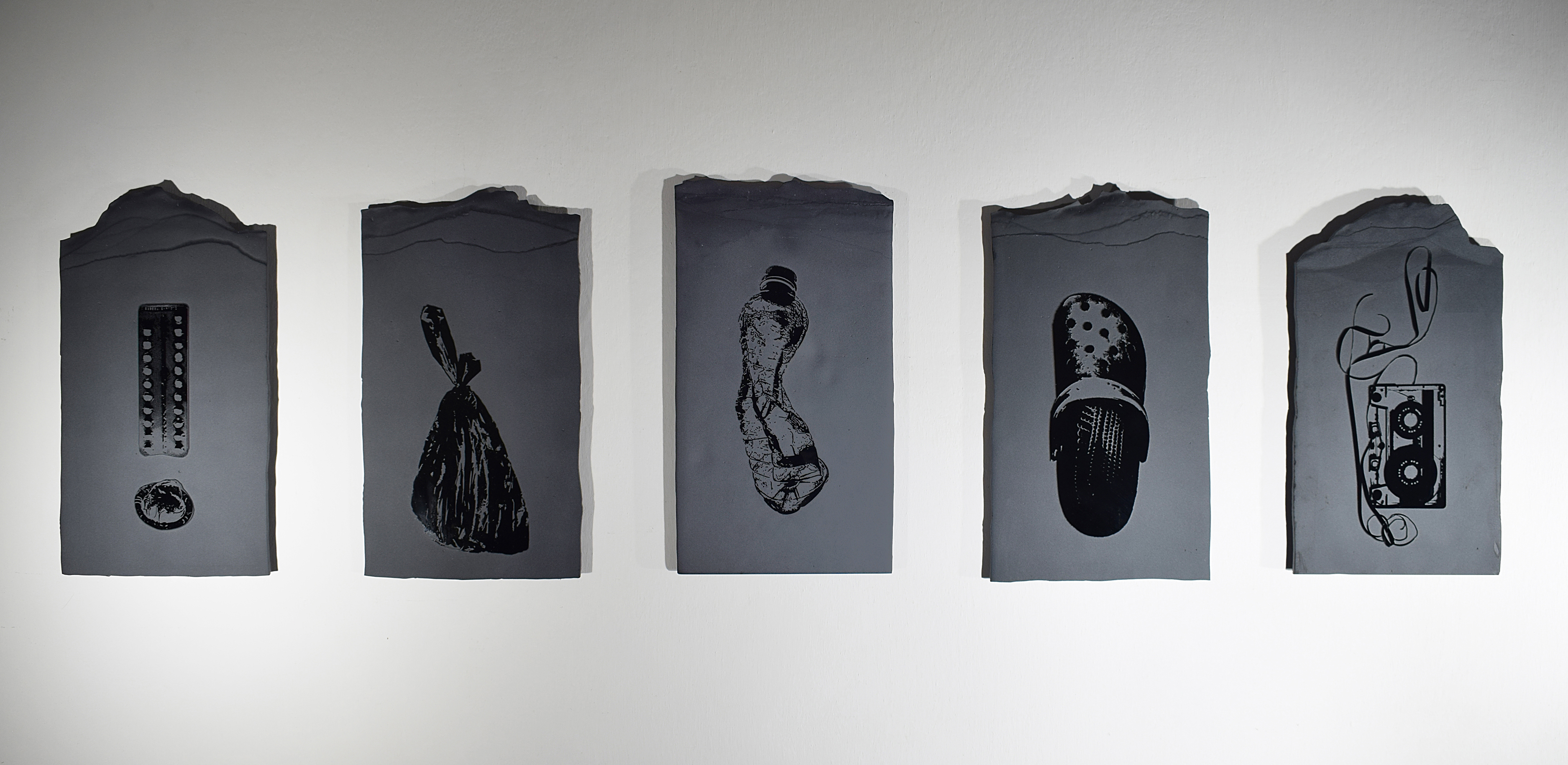 Archaeology of The Anthropocene , Linda Norris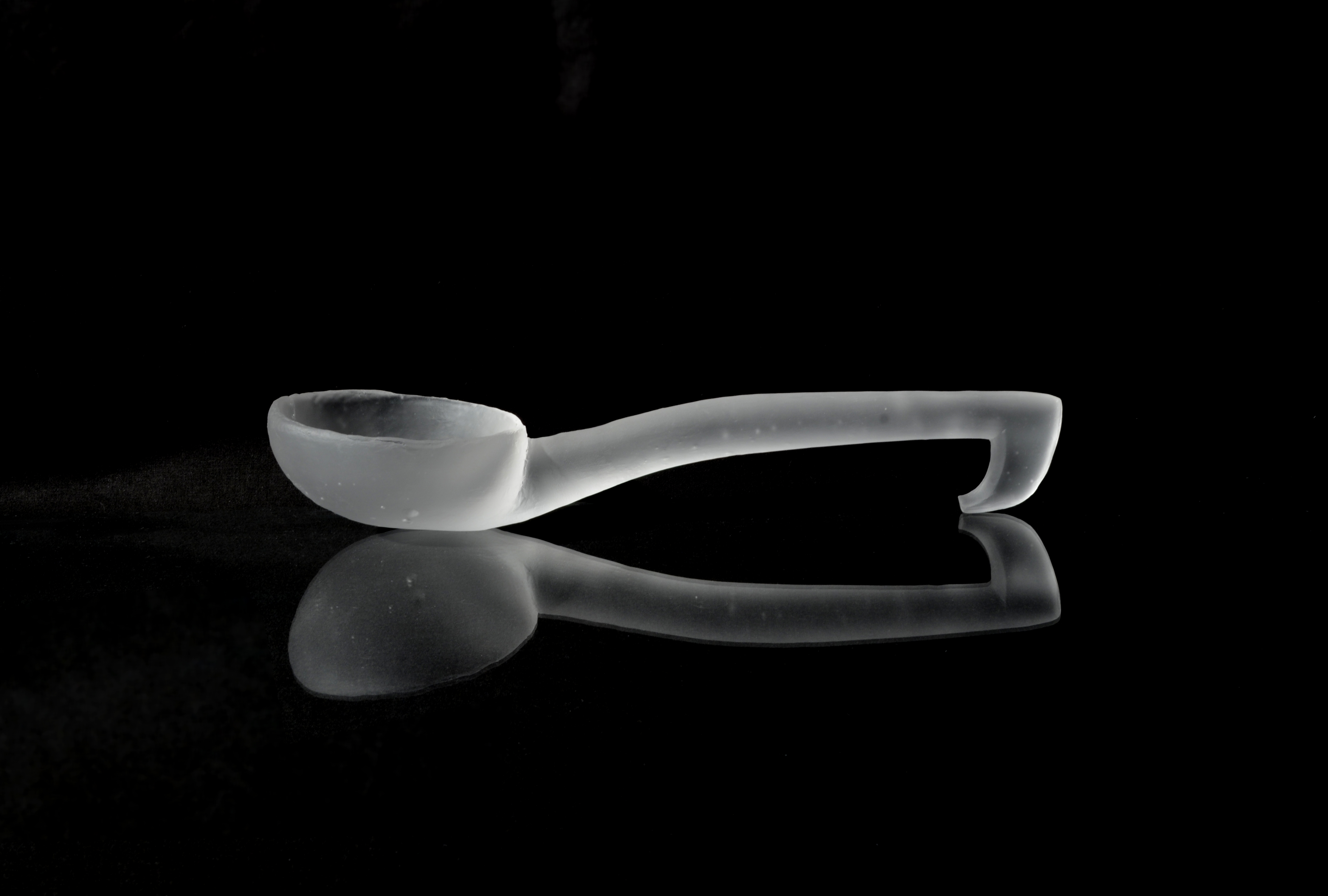 Gruel , Linda Norris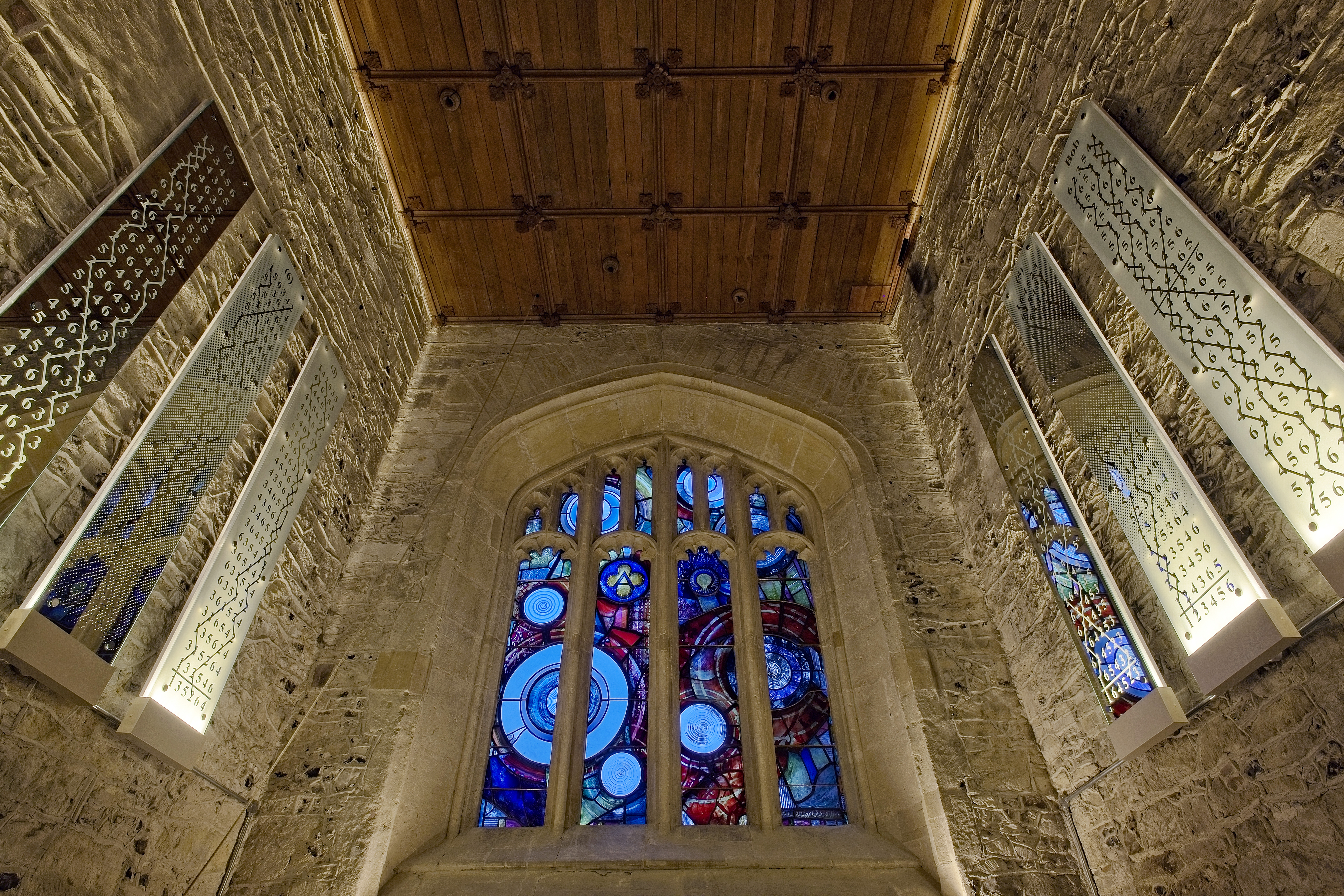 Resound - Blewbury Church (with Rachel Phillips) , Photo: David Thrower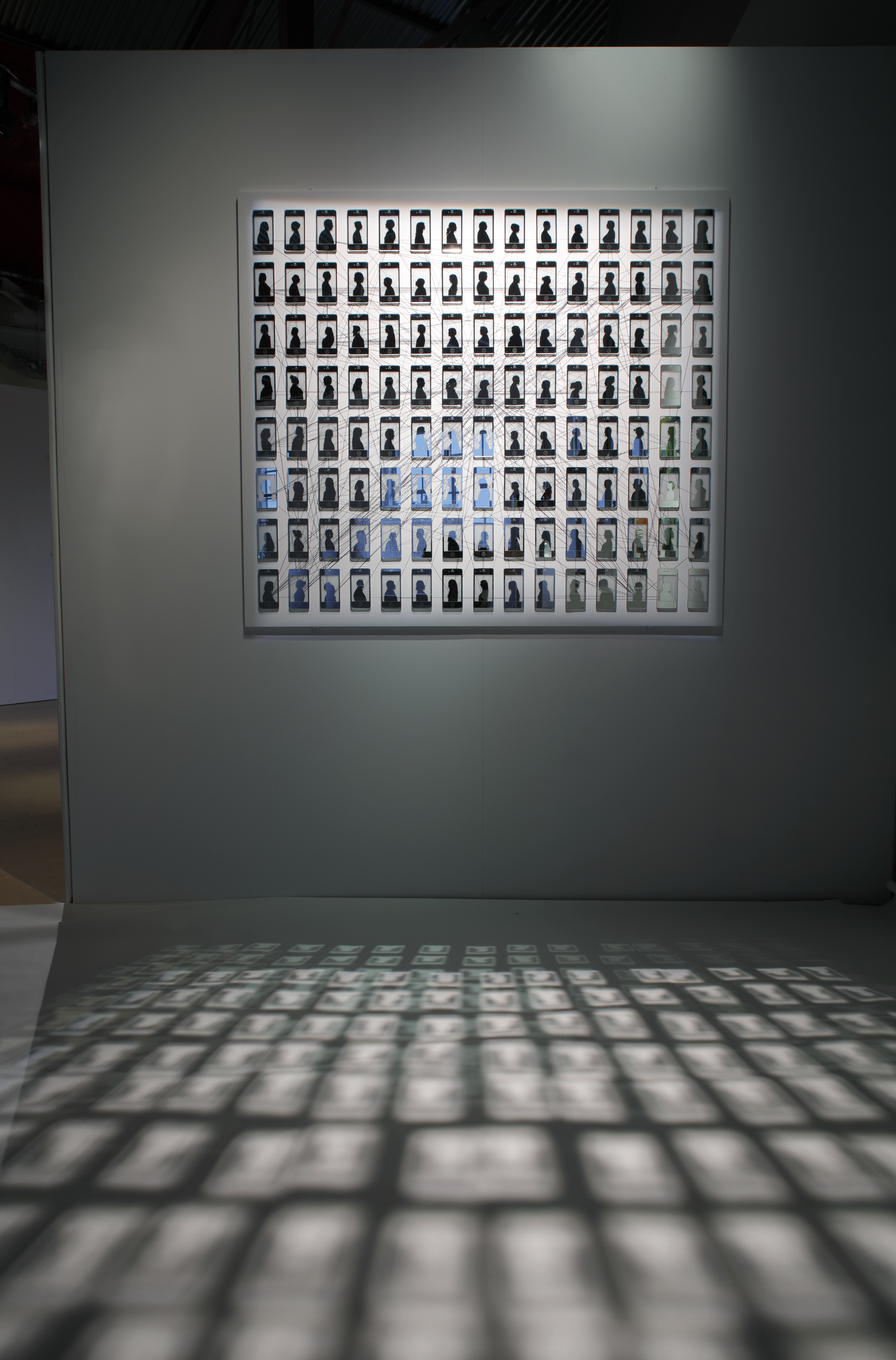 Profile , Photo: Simon Bruntnell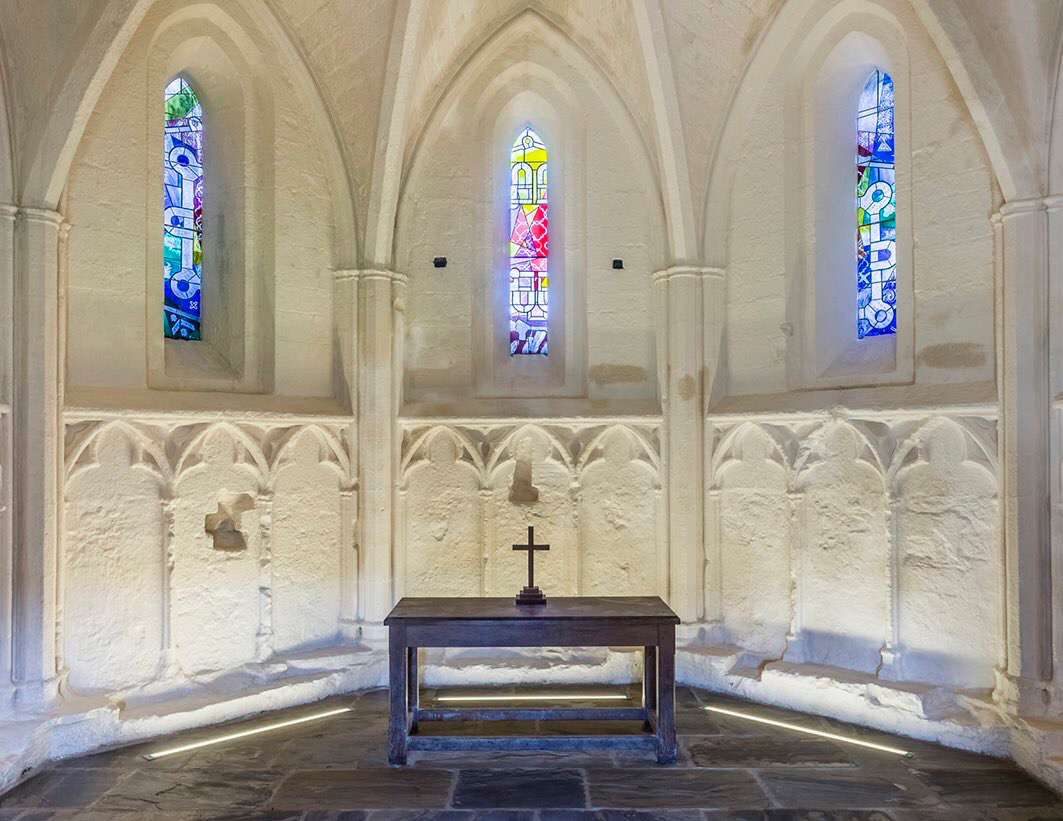 Beaumaris Castle (with Rachel Phillips) , © Crown copyright (2017) Cadw, Welsh Government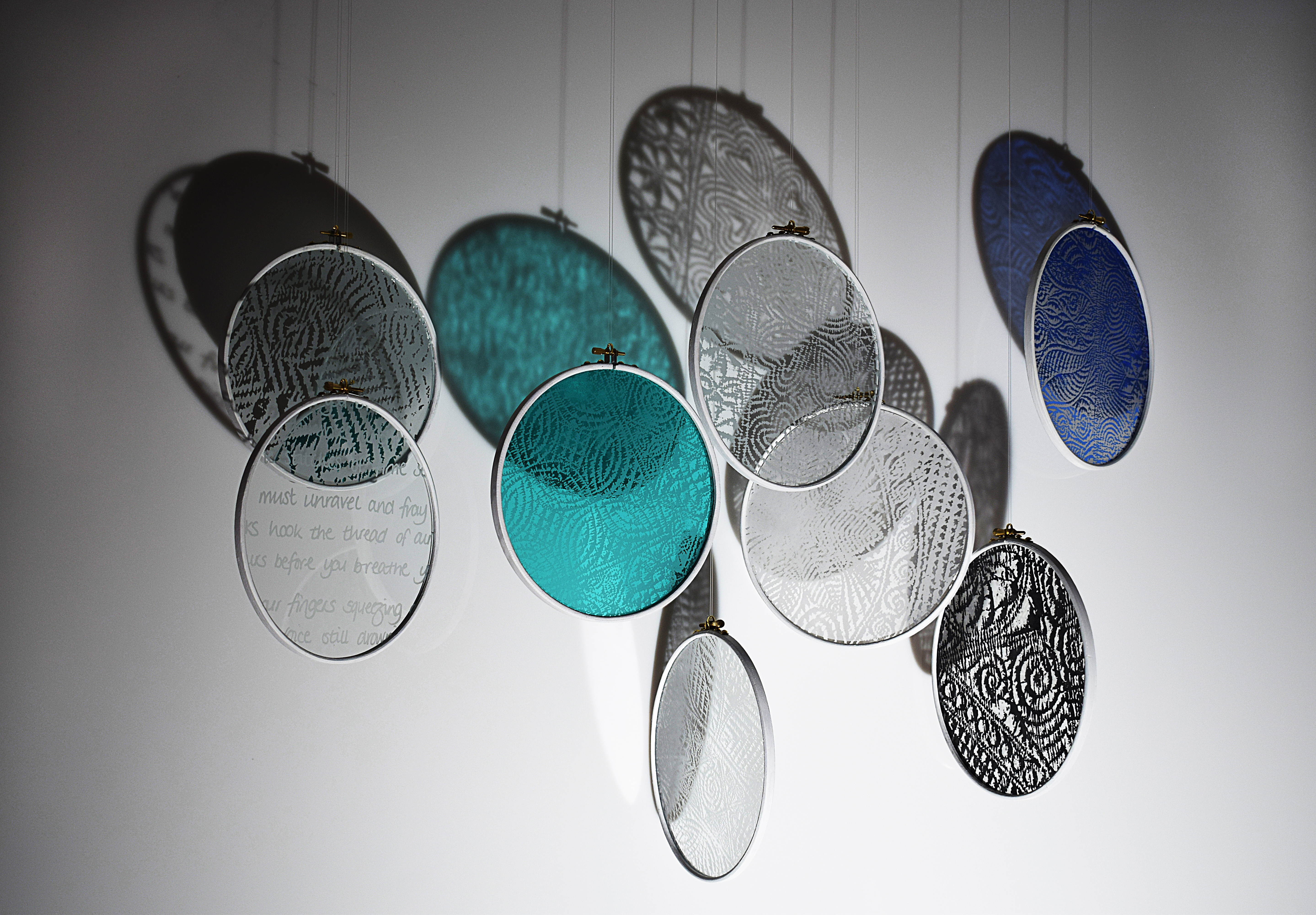 Never Done , Linda Norris