Zsuzsa Lili Molnár
I used to be an economist who was not living her dreams. I worked in the Accounts Payable department of a multinational company for 6,5 years. At the age of 28 I decided not to blame anyone else for my fate, and started to see company's psychotherapist. At the age of 34 I have enrolled to Moholy-Nagy University of Art and Design and studied 3 years to become a glass designer. To reach this I have done a lot of 'inner work' which appears in my glass statues as well. My aim with the most recent pieces is to emphasize the importance and existence of our and others' feelings. To advertise psychotherapy and consciousness.
For September 2021 I have prepared works for my first exhibition. They were works on hidden emotions – inspired by personal stories, books/presentations that I have got to know on psychology & inherited faith, traumas, transgenerational effects. The 'sons' are made with kilncasting technique, 2-3,5 kg & about 17-20 cm. They are: The fat son, The fat dad, The smiling son, The grieving son, The grieving grandson, The angry son and The alcoholic son.
The other series was on human faces.
I also like to work with fused glass, I have dishes and jewelry.
Enbodied soul , Dimény Luca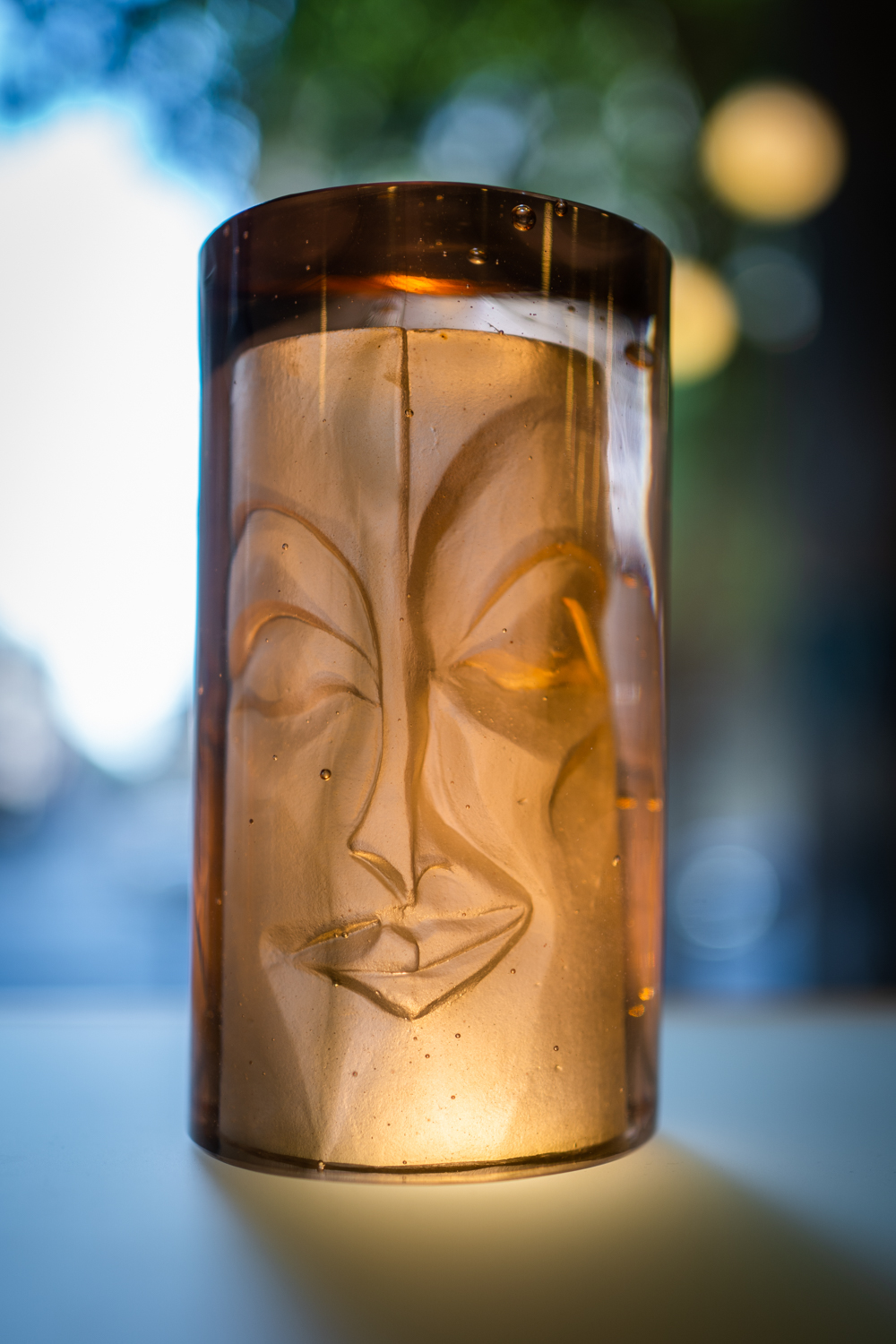 Gaia , Dimény Luca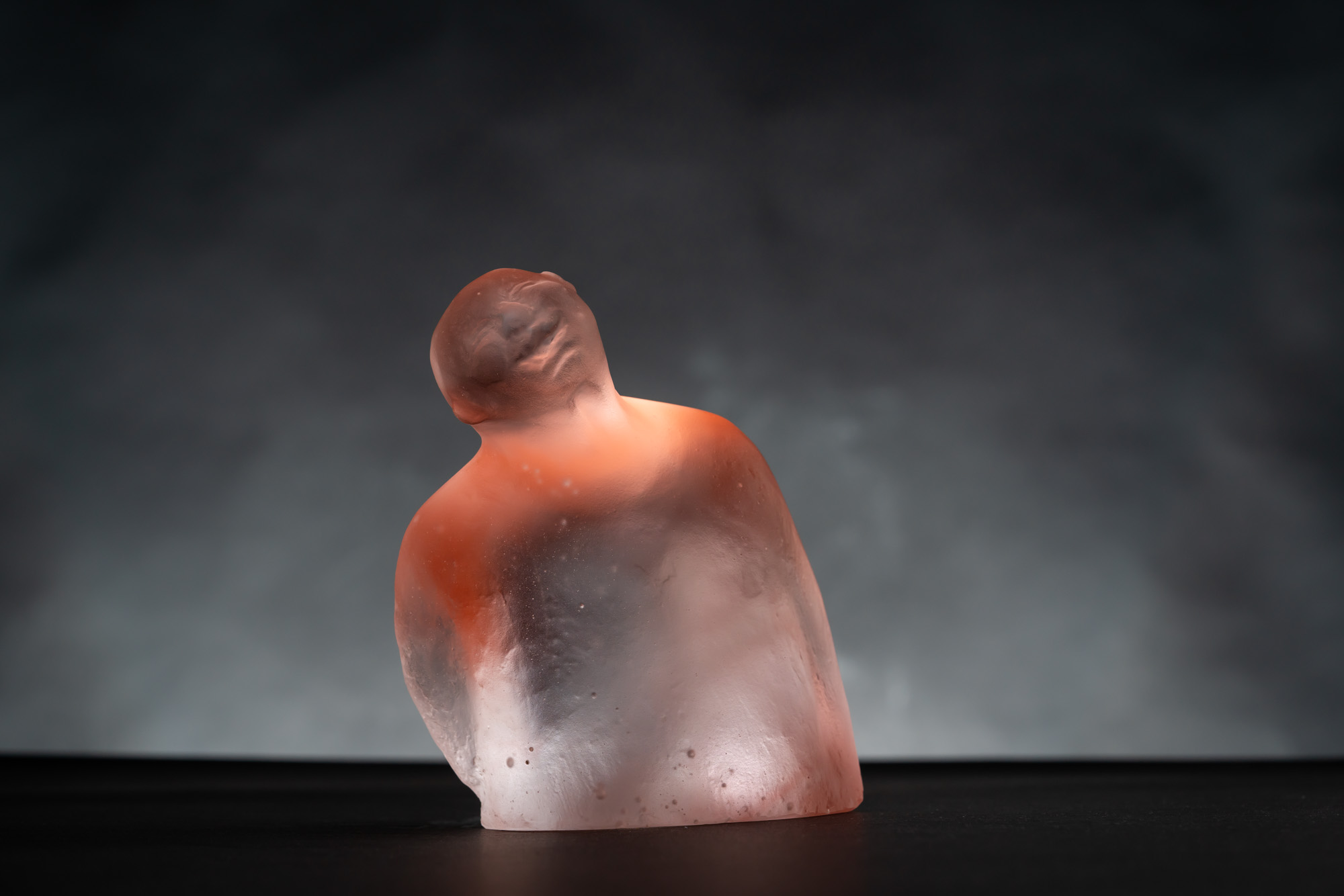 The alcoholic son , Kocsis Bence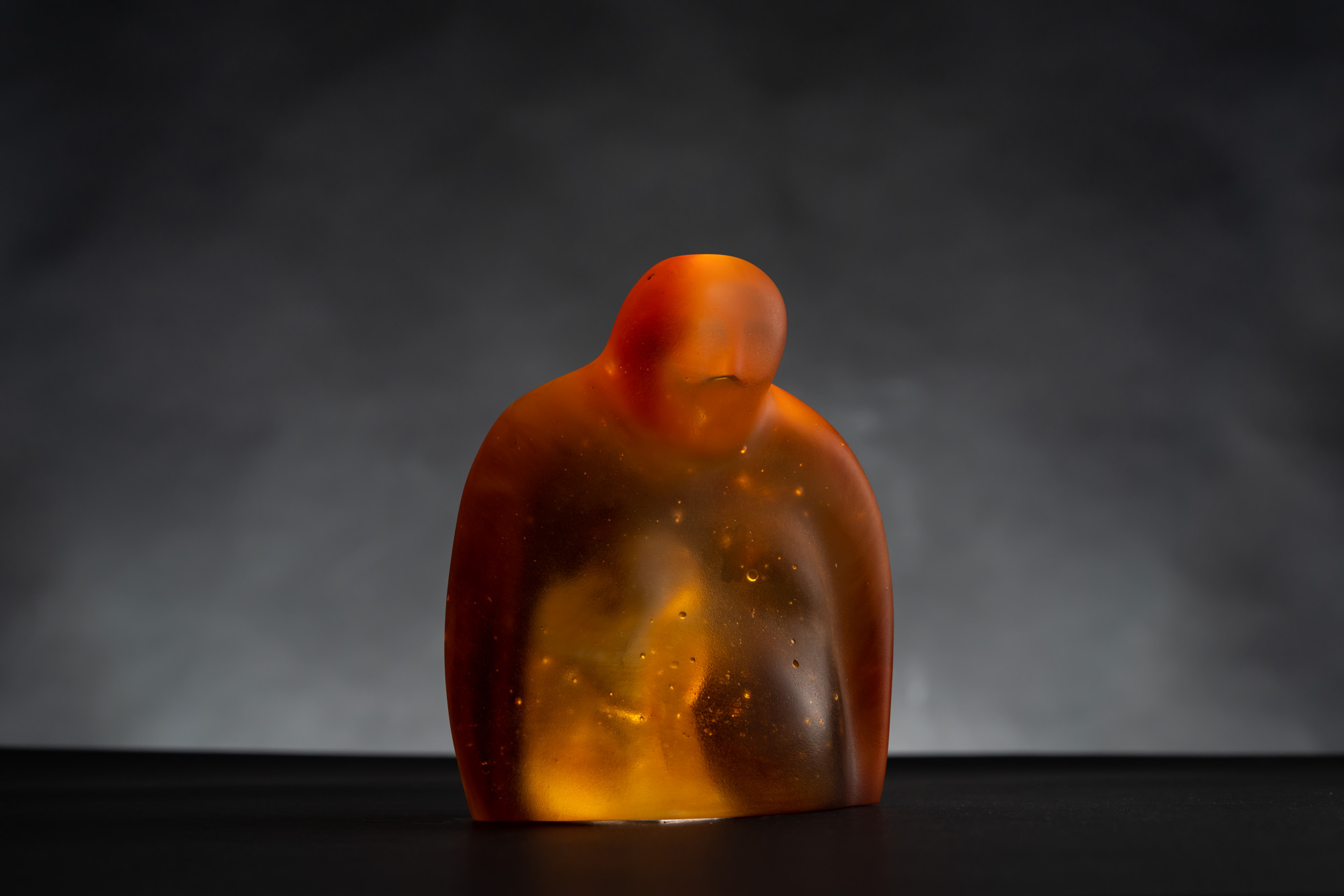 The fat dad , Kocsis Bence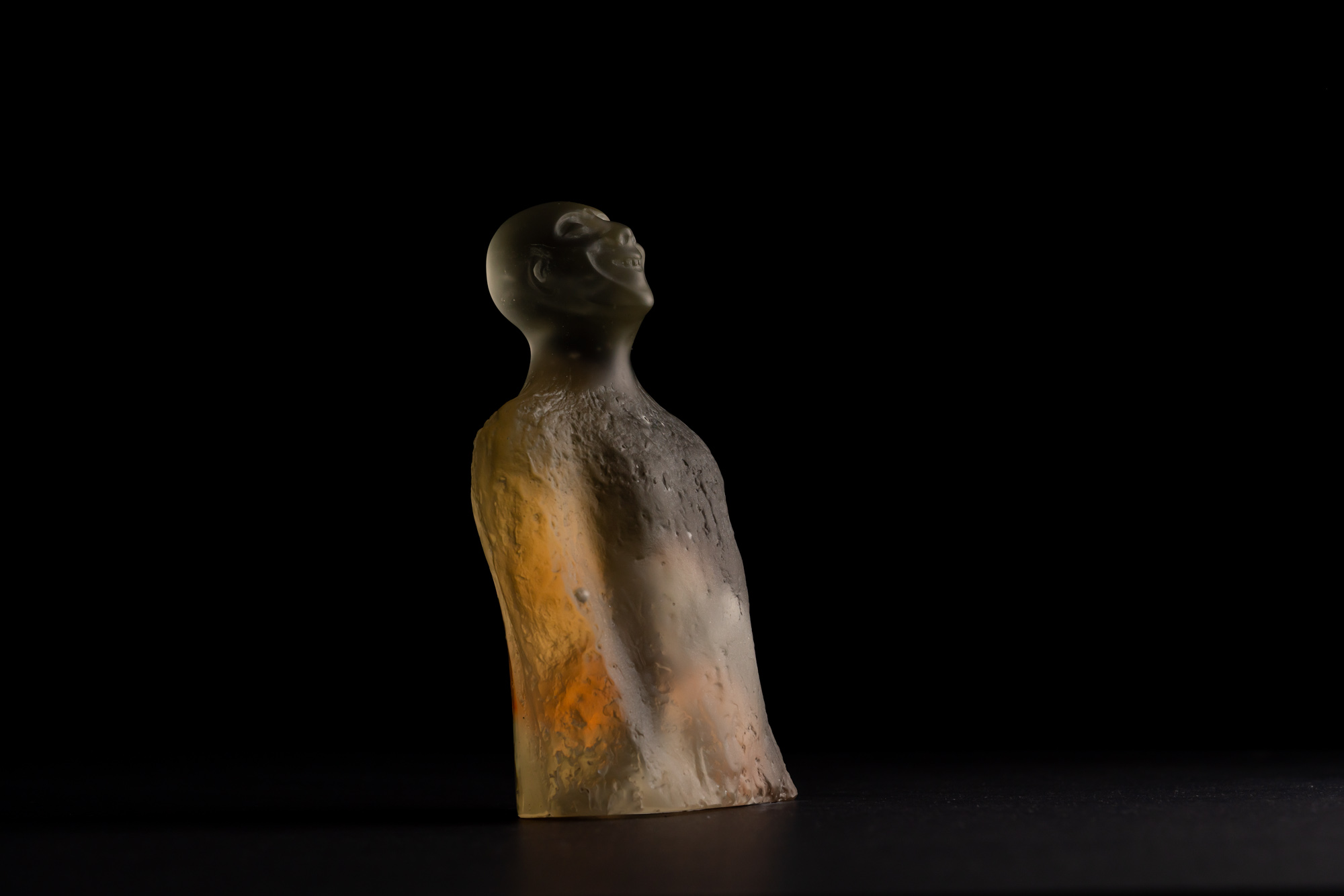 The smiling son , Kocsis Bence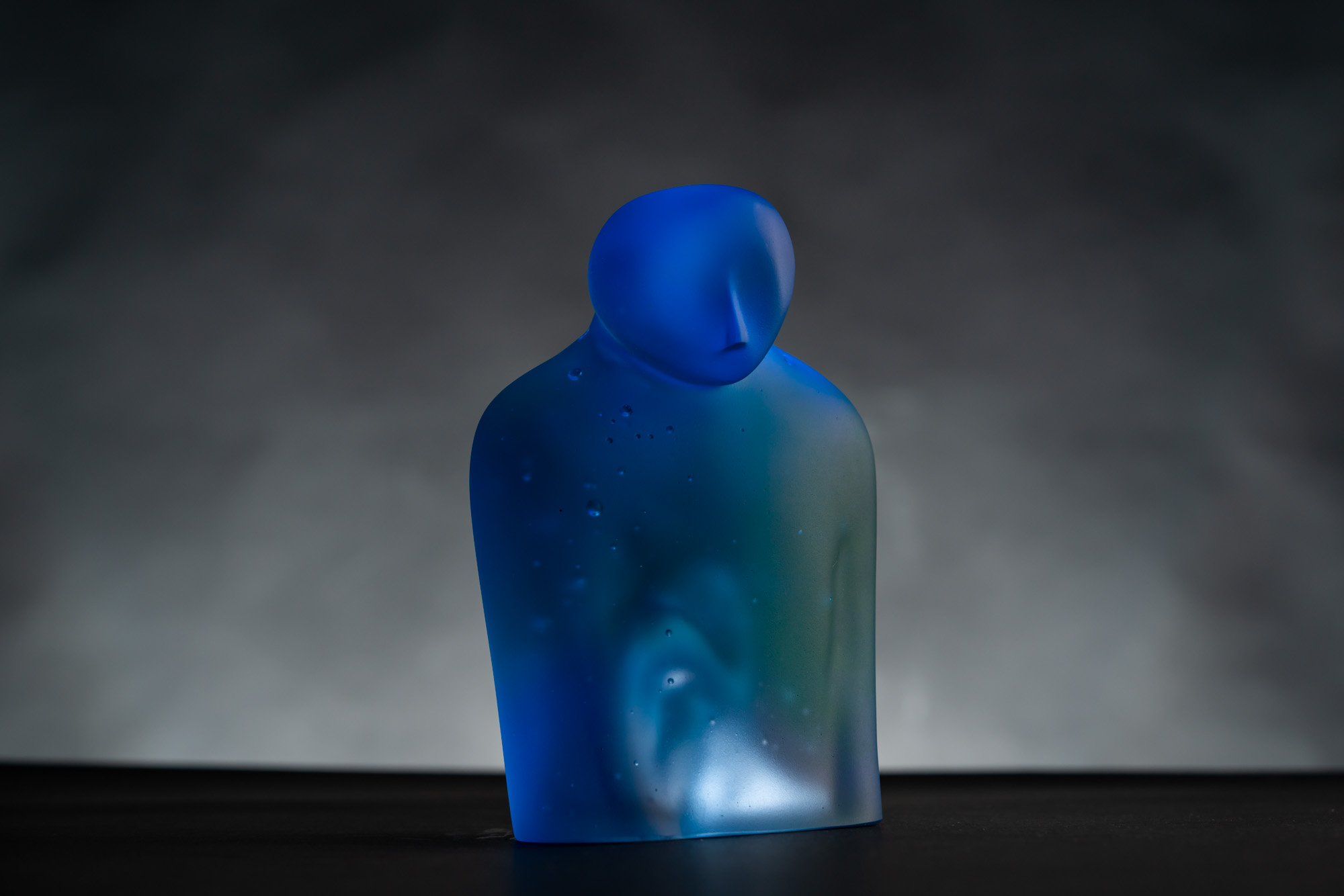 The grieving son , Kocsis Bence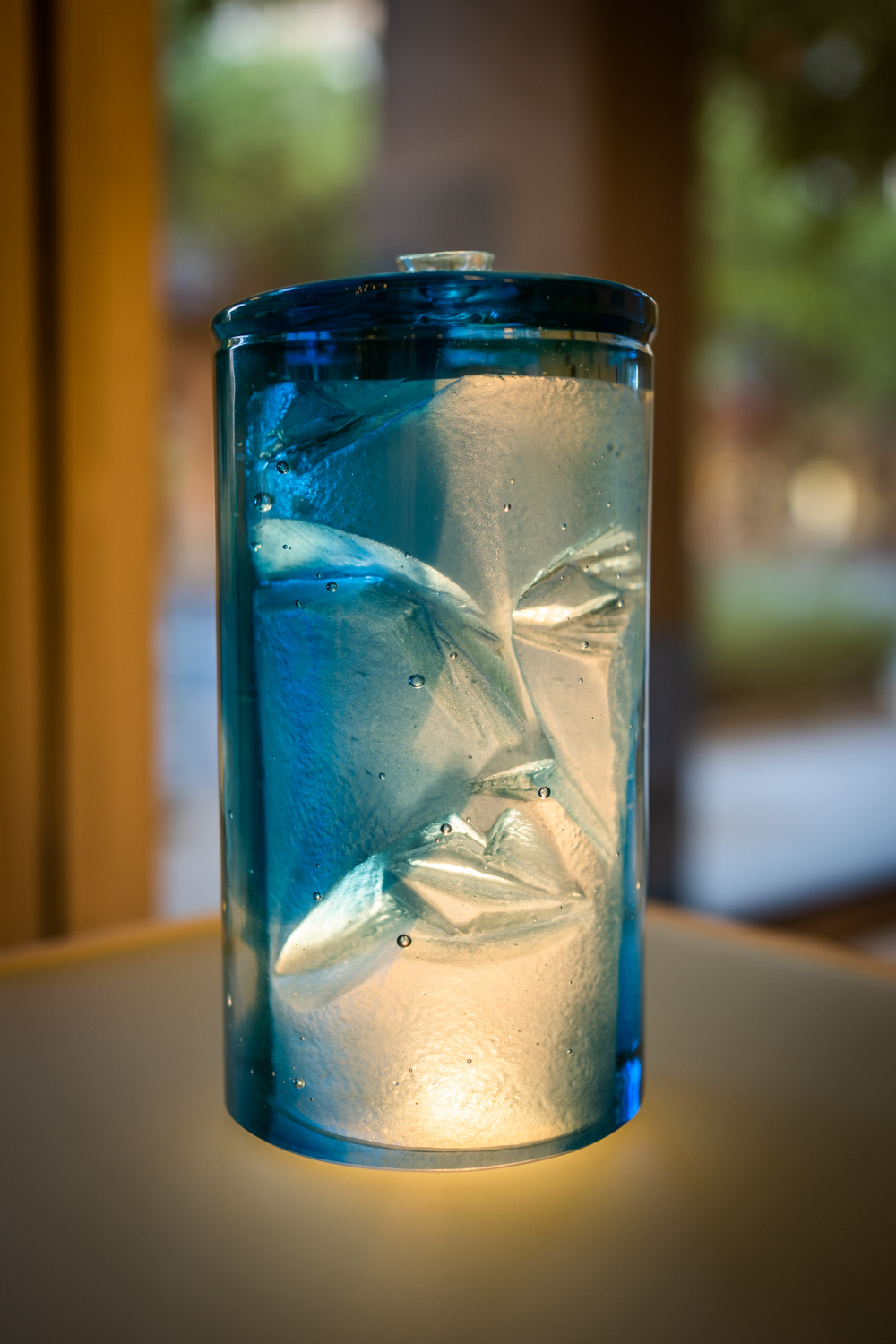 Monsieur Blue , Dimény Luca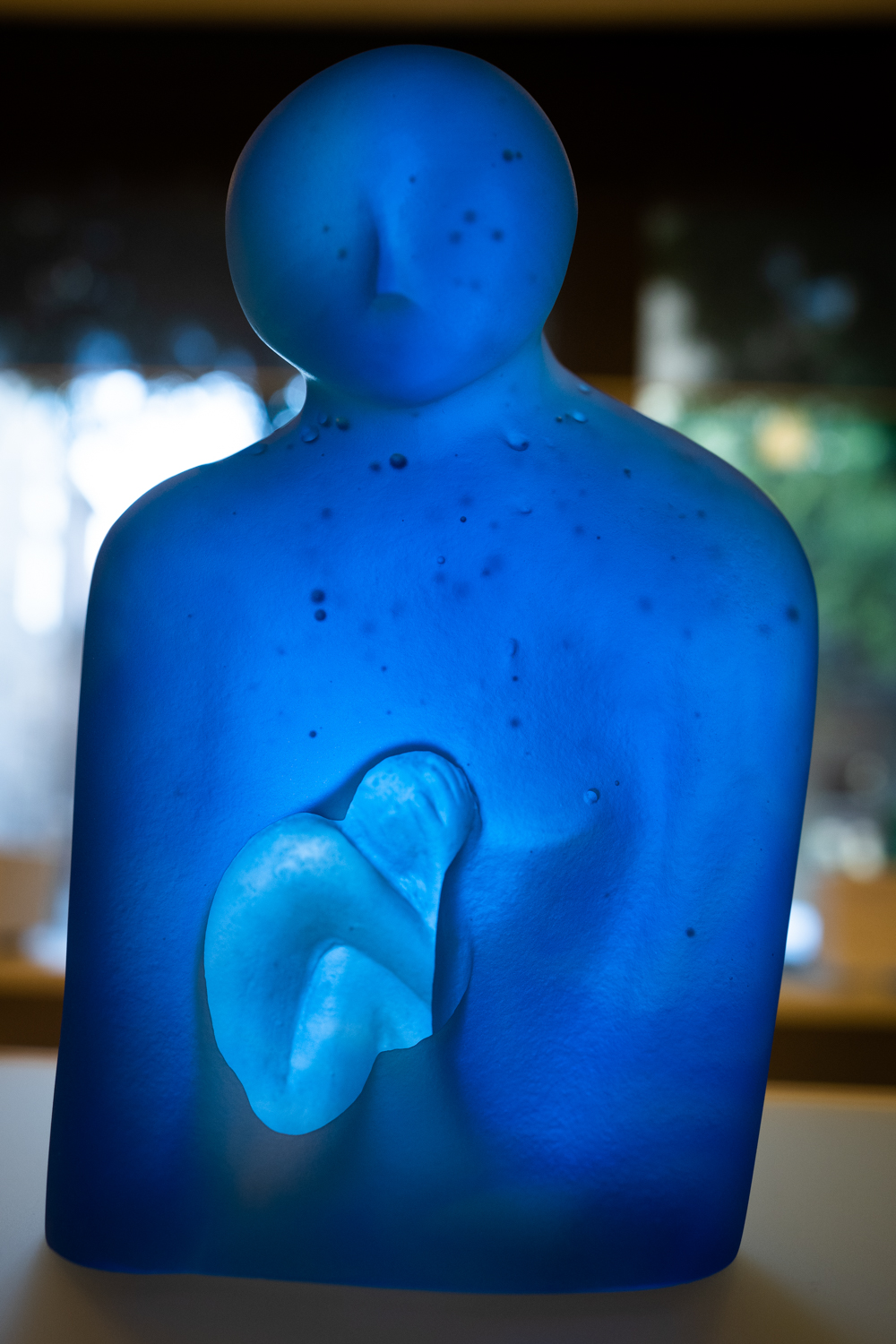 The grieving grandson , Dimény Luca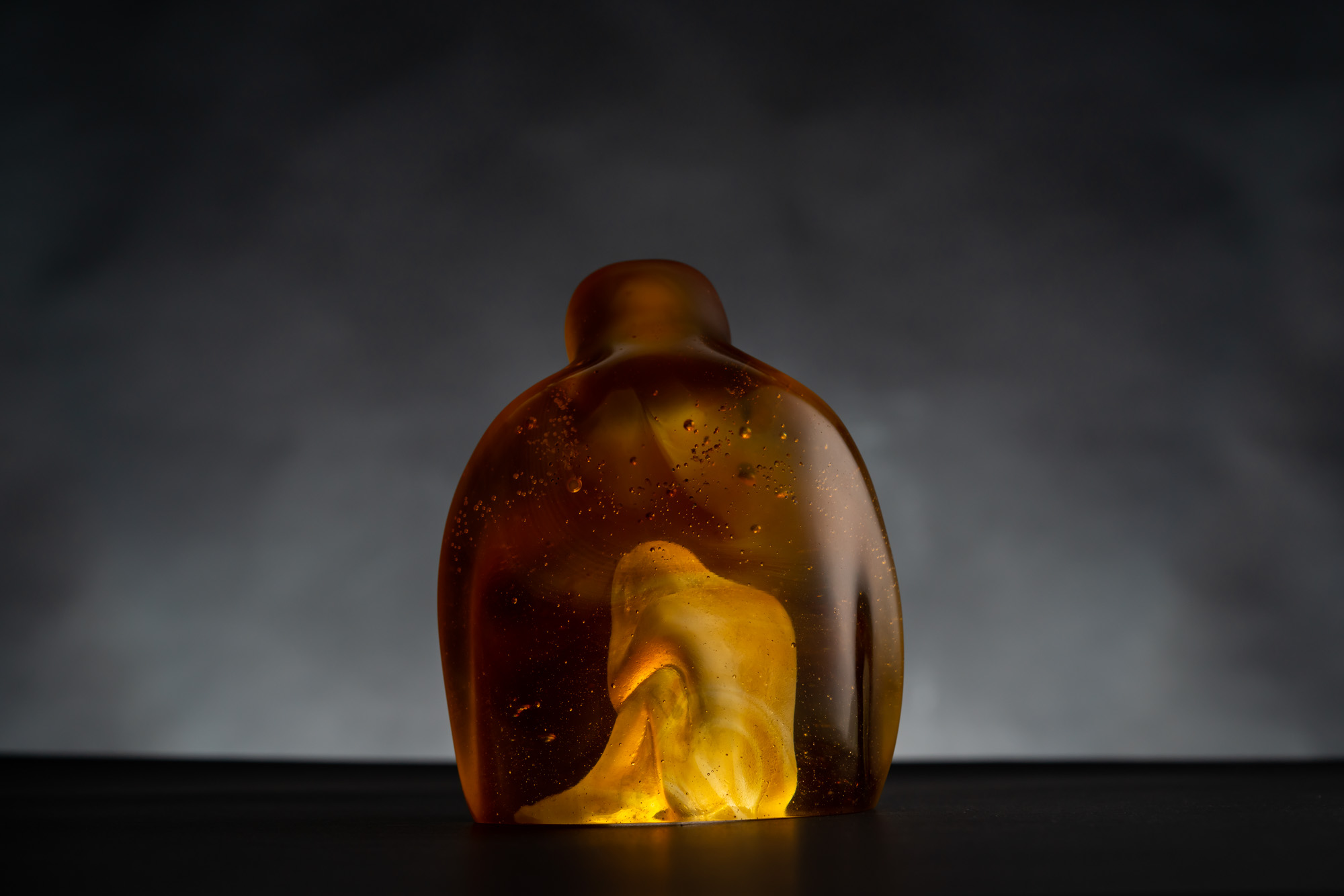 The fat son , Kocsis Bence