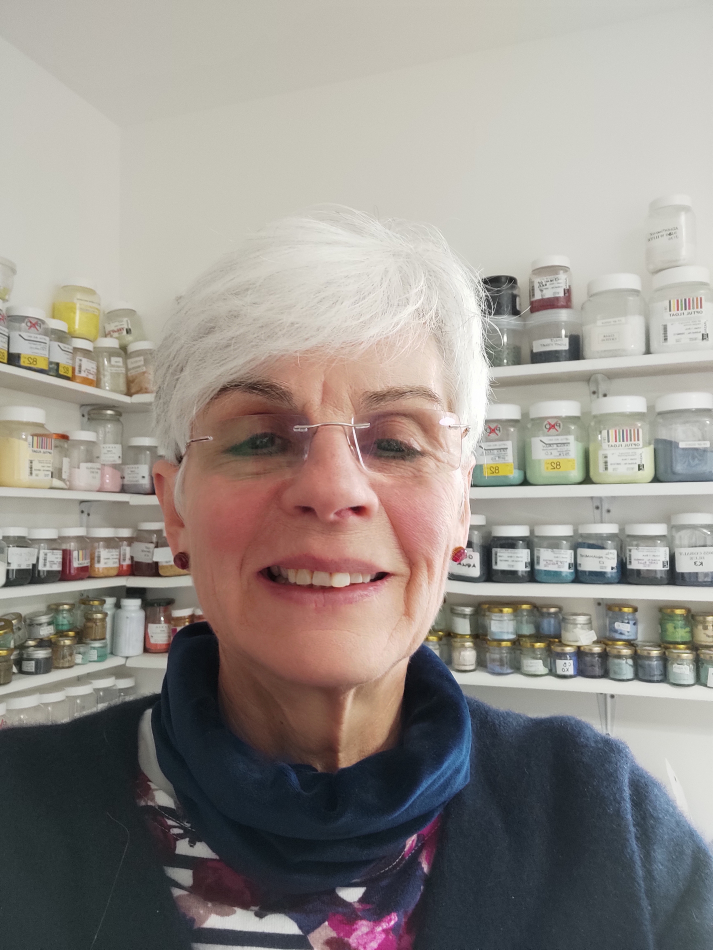 Email:margie@munton.eu
Technique:Kiln work, Painting
Occupation:Artist
Discipline:Decorative, Design, Functional
Areas of Interest:Technical queries, Techniques, Workshops
Product:Commission, Design/ Functional/ interiors, Table ware, Wall pieces
Margie Munton
My greatest pleasure is sharing my glass with others. I was a lawyer in the UK. I retired to France in 2007 and started making fused glass soon after. Glass materials were in short supply so I used float glass and powders from a company in Germany. I taught myself with the help from Youtube and one course at West Dean College. My husband and I bought a house in Wells in Somerset in 2019. I now split my time between France and the UK. I sell my glass at local craft makets.
Fused glass functional pieces sold at craft markets in the UK and France.
My most recent Market was in Wells Christmas Market.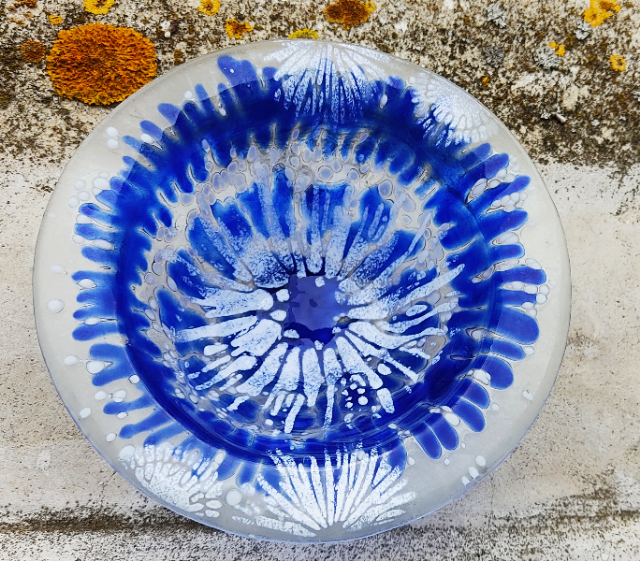 20 cm Cobalt Blue drop Out Bowl , MMM Handmade Glass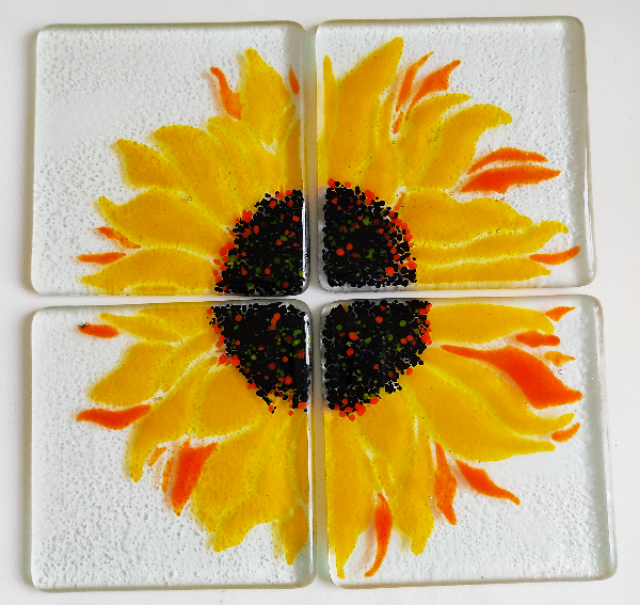 4 x 10 cms Sunflower coasters , MMM Handmade Glass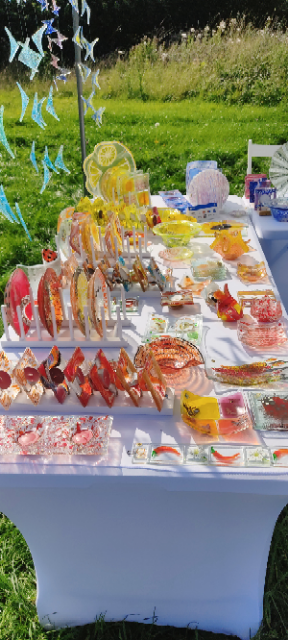 Craft Fair summer table , MMM Handmade Glass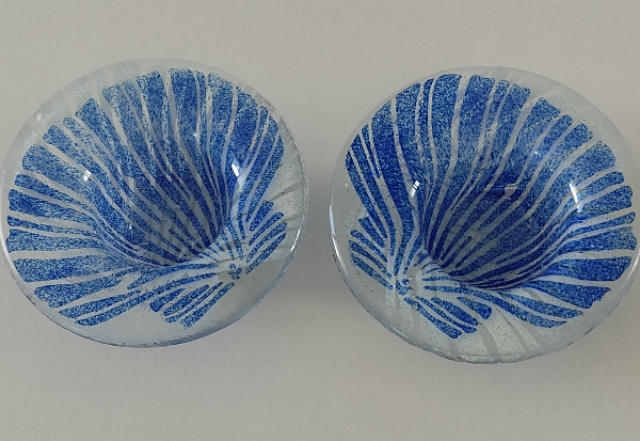 2 x 10 cm circular shell tea light holders , MMM Handmade Glass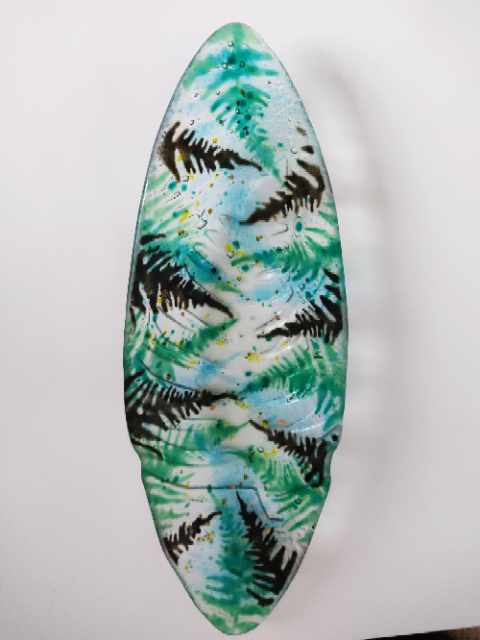 Small oval bowl with ferns , MMM Handmade Glass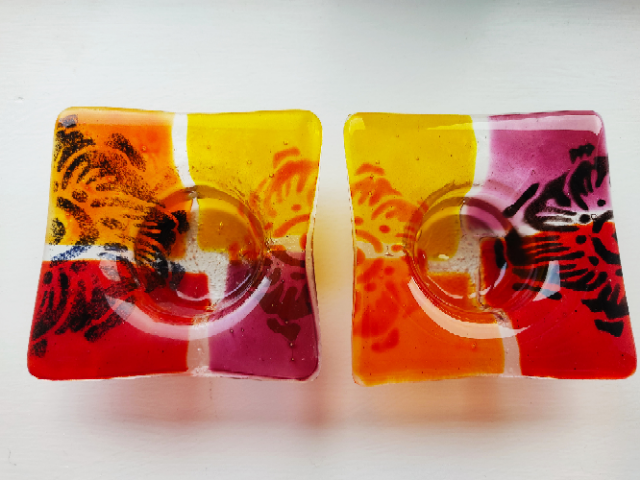 Tea Light holders 4 10 cm square red , MMM Handmade Glass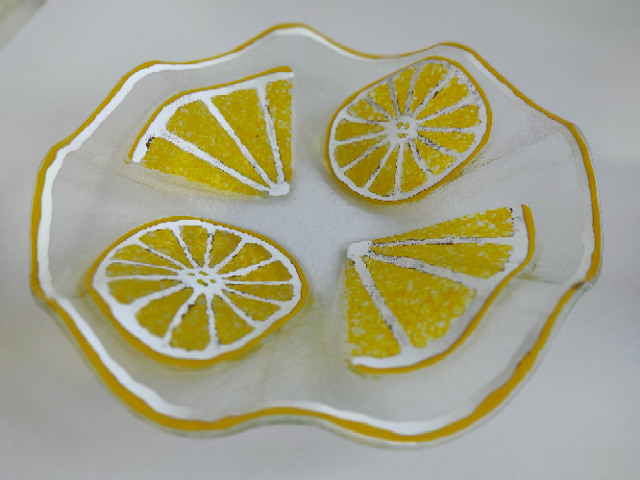 Wavy Lemon Bowl 30 cms diameter , MMM Handmade Glass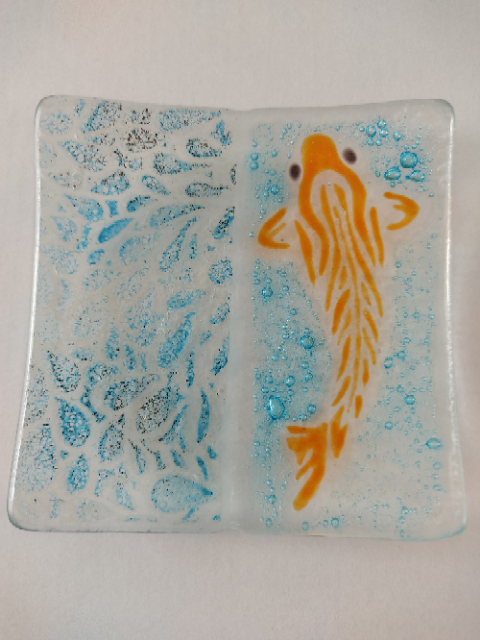 10 cm fish soap dish , MMM Handmade Glass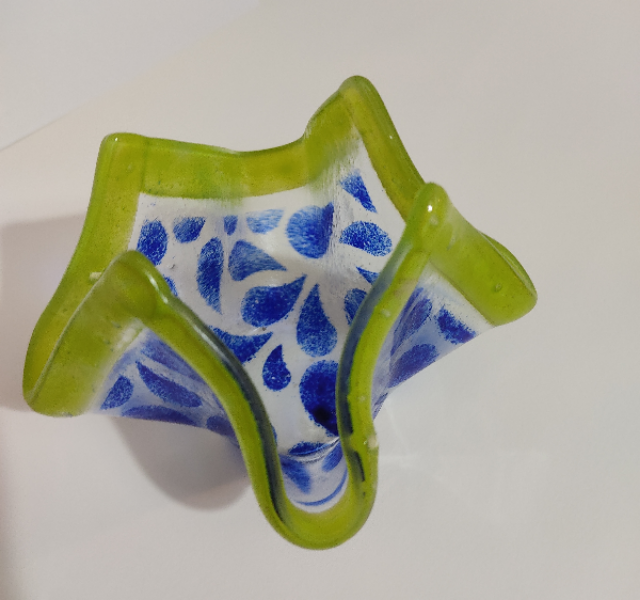 pistachio and cobalt blue handkerchief bowl , MMM Handmade Glass