Phone:07528 388476
Email:magda@candonorthyorks.co.uk
Region:North East England
Technique:Engraving Etching, Leaded and stained
Occupation:Artist, Educator
Discipline:Decorative, Sculptural
Areas of Interest:Exhibition, Networking, Workshops
Country:United Kingdom
County:North Yorkshire
Magda Gay
I have been working full-time as a professional stained glass artist since 2016 in my garden workshop in North Yorkshire. I am inspired to design and make organically driven stained glass pieces, to introduce more colour and movement into gardens and homes. I use wire and wooden or metal bases to enable my work to hang or stand in situ.
I use traditional lead came and copper foiling techniques, making a wide range of work including large scale garden sculptures. I design and create my own ideas, as well as responding to gallery led demand and commissions, including work for some National Trust shops.
Training
I love working with stained glass and have attended numerous glass courses in a number of different colleges over the last 20 years including several at the National Glass Centre in Sunderland .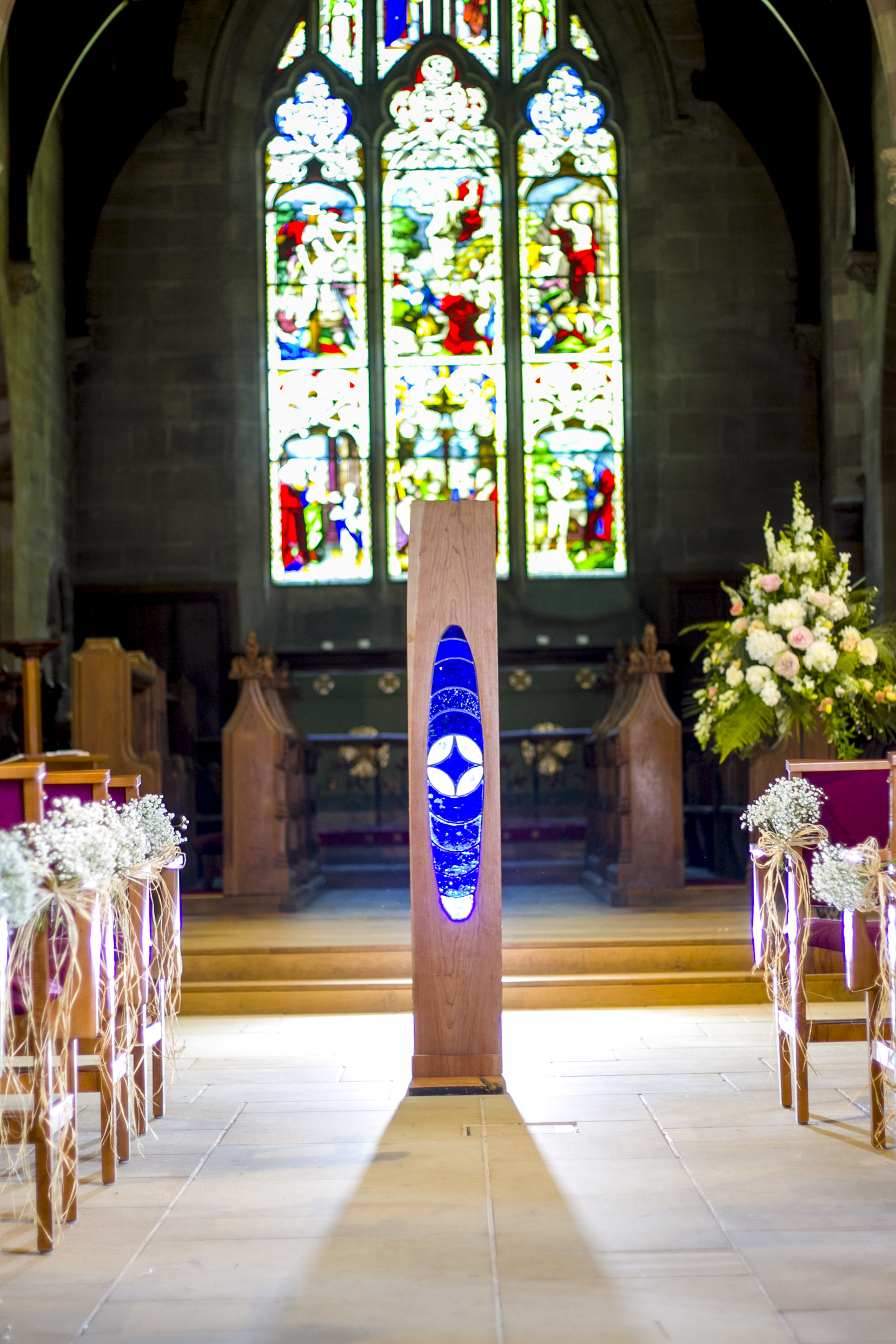 Magdooshka Creates - 'Cherry Blue Moon' , Photo by Joseph Gay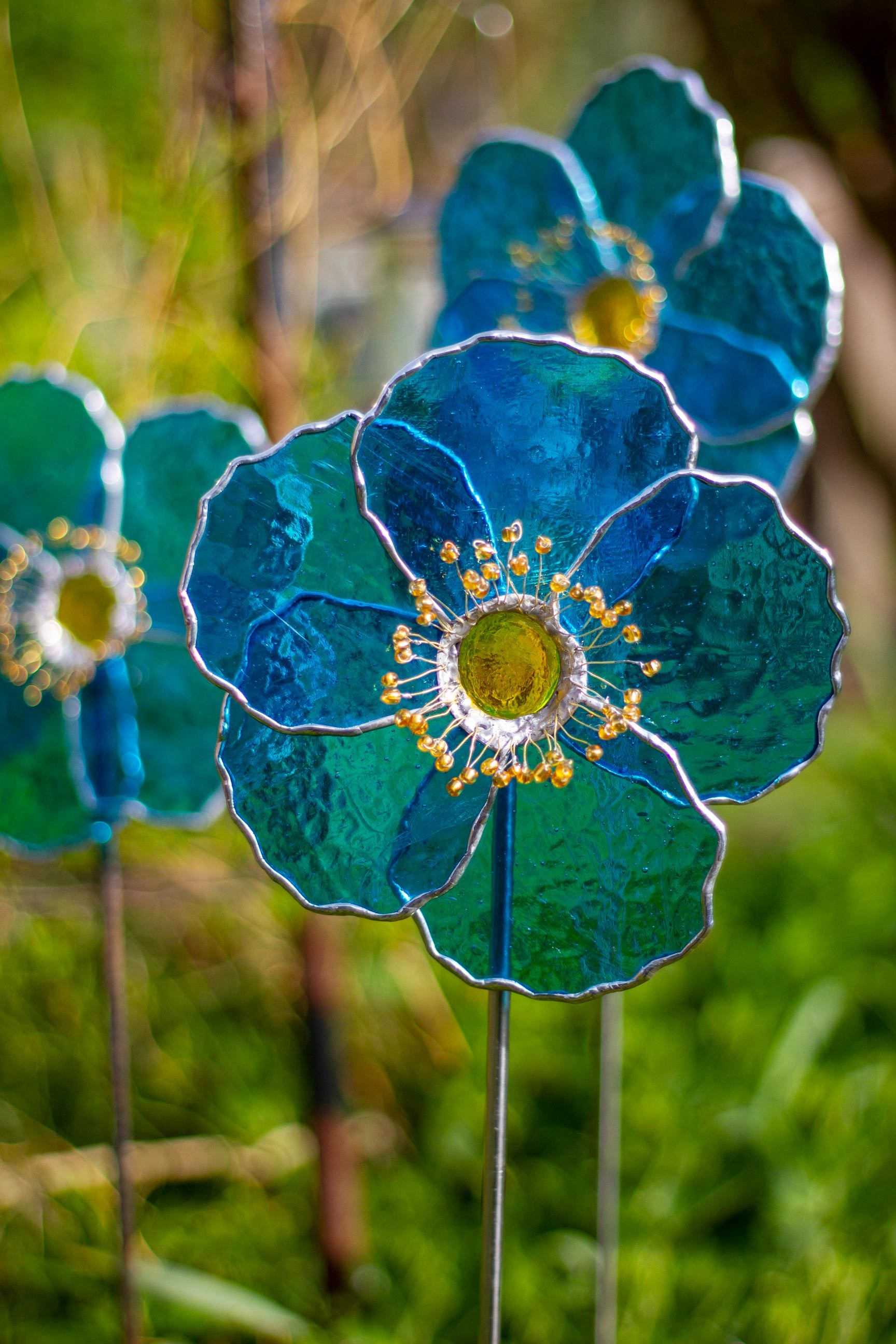 Magdooshka Creates - 'Blue Himalayan Poppy' , Photo by Joseph Gay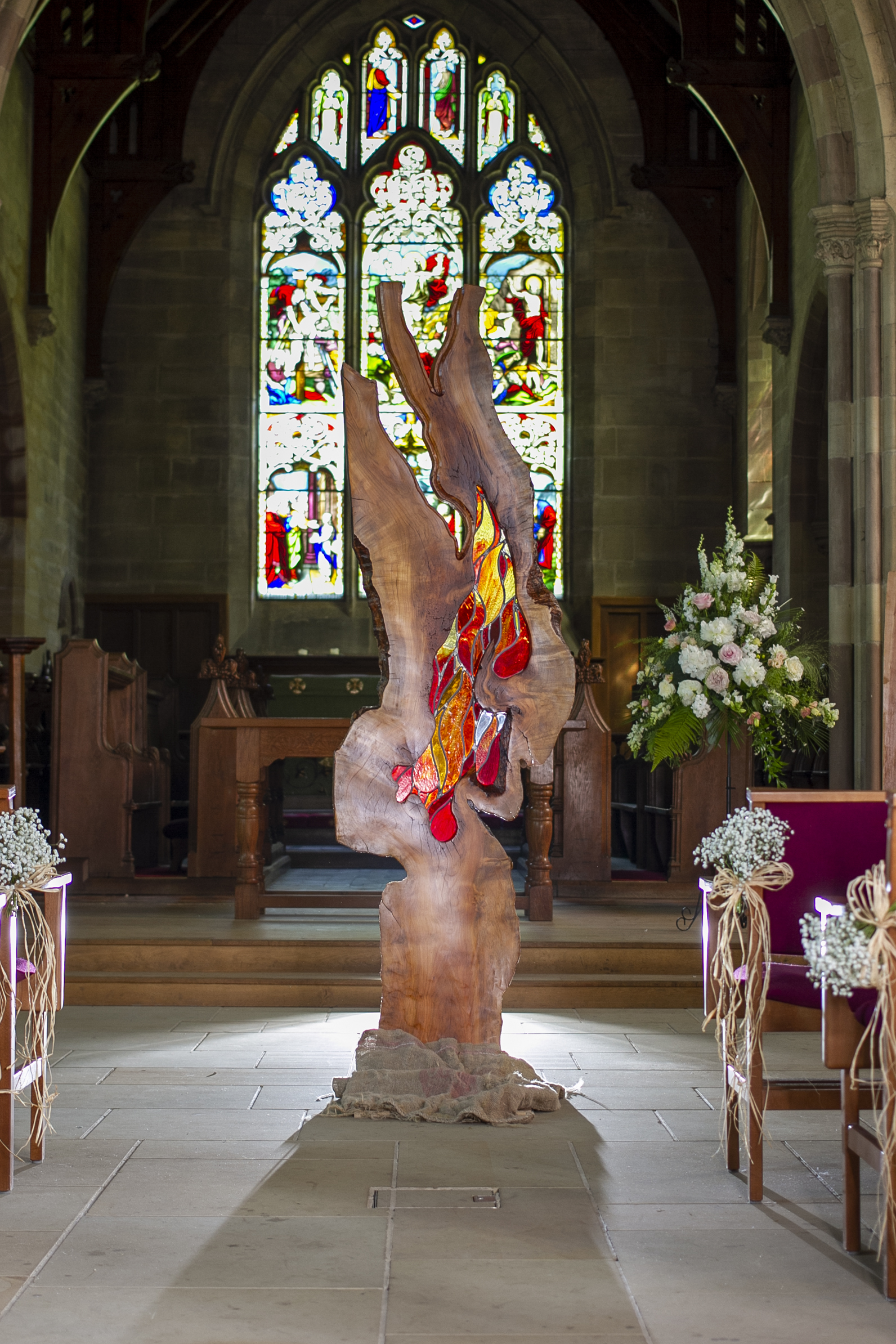 Magdooshka Creates - 'Flaming Cherry' , Photo by Joseph Gay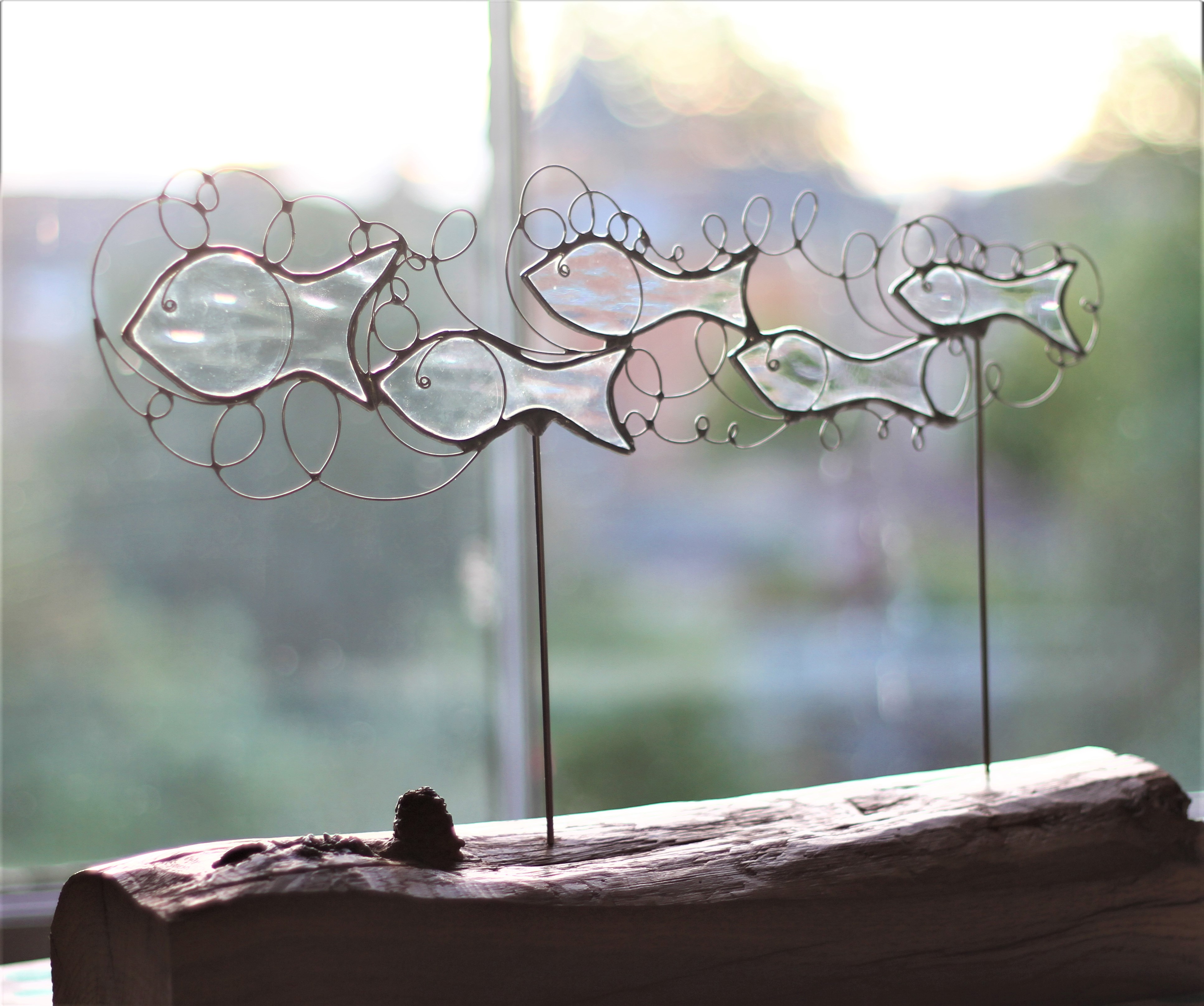 Magdooshka Creates - Shoal of Fish , Photo by Joseph Gay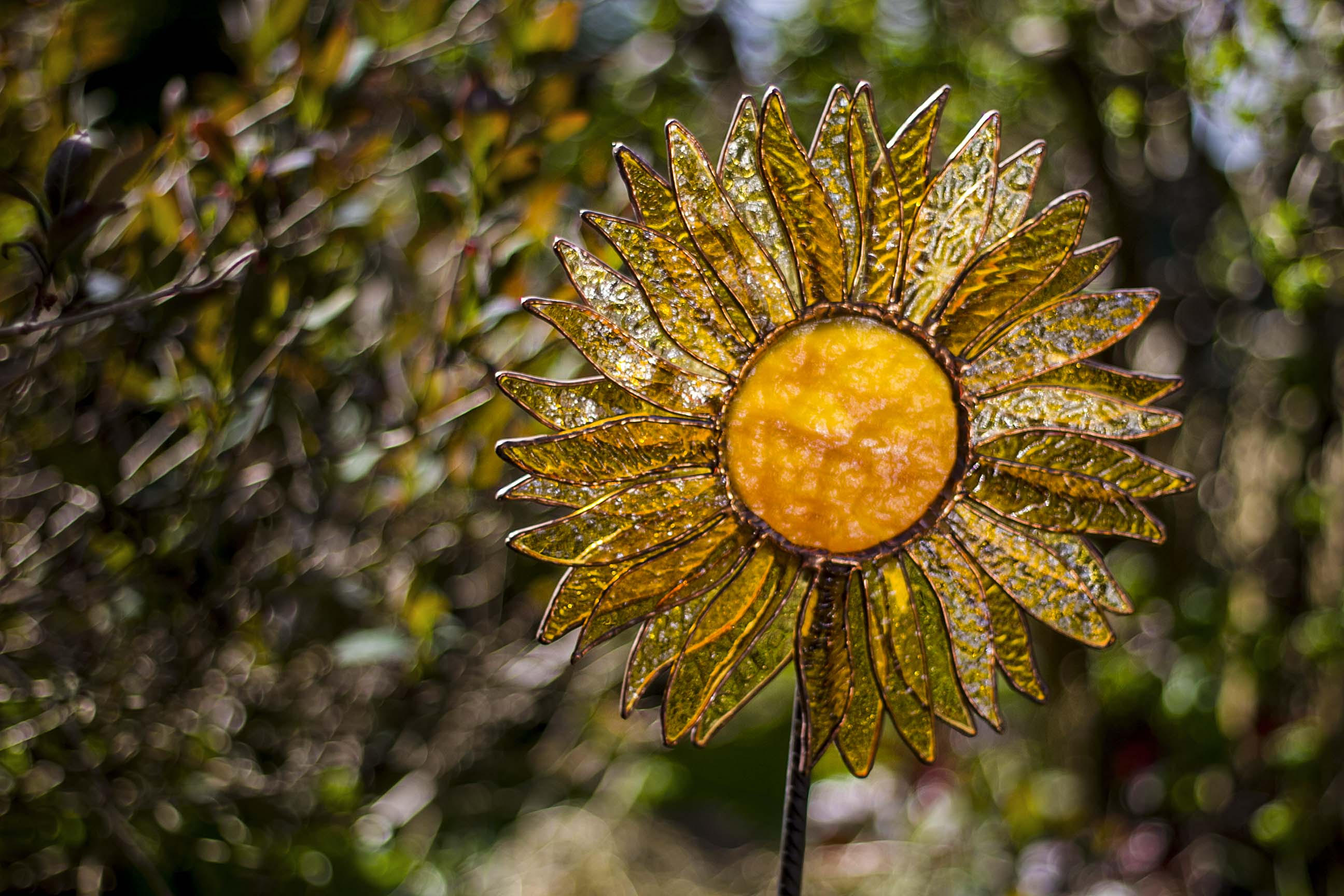 Magdooshka Creates - 'Sunflower' , Photo by Joseph Gay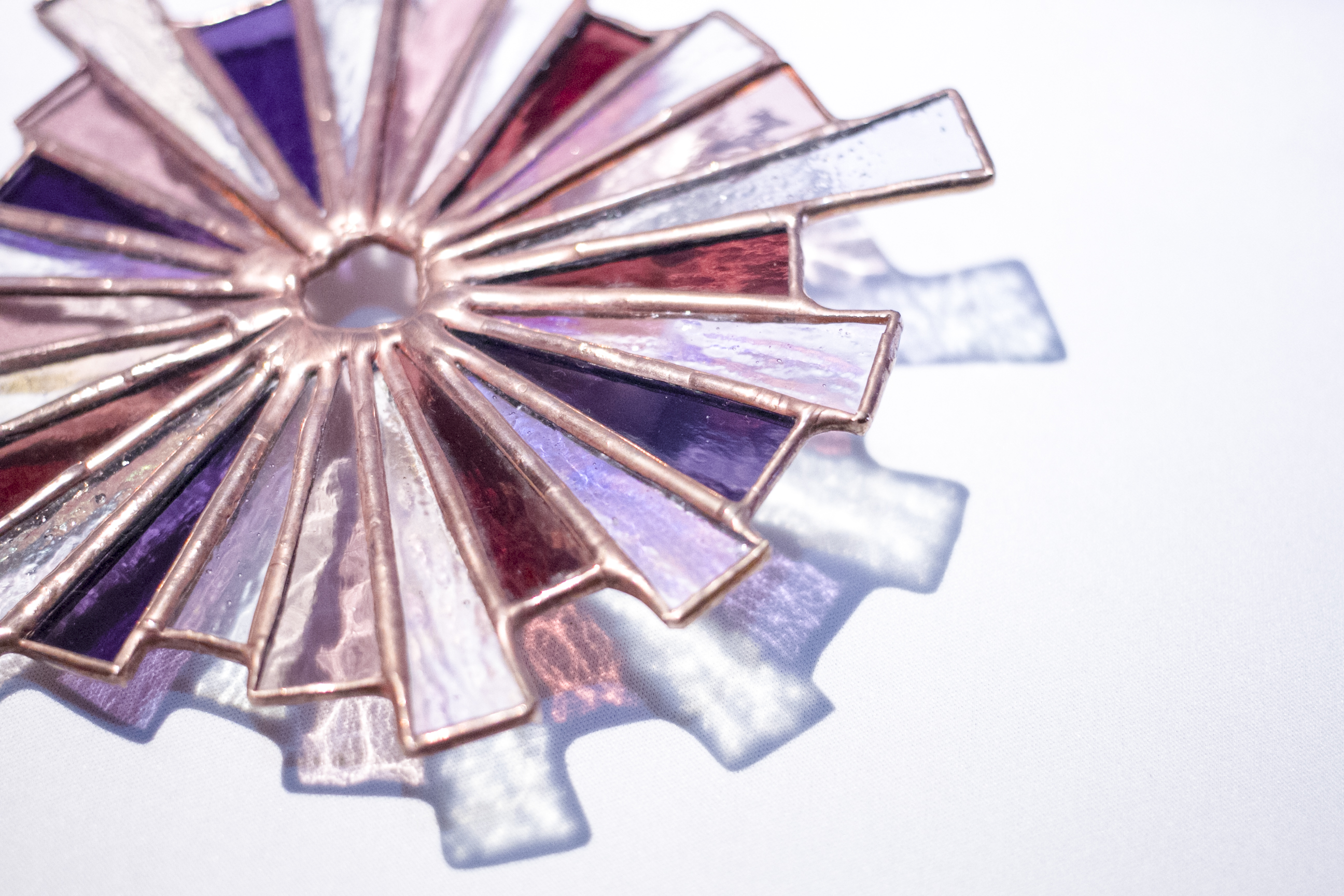 Magdooshka Creates - 'Starburst' , Photo by Joseph Gay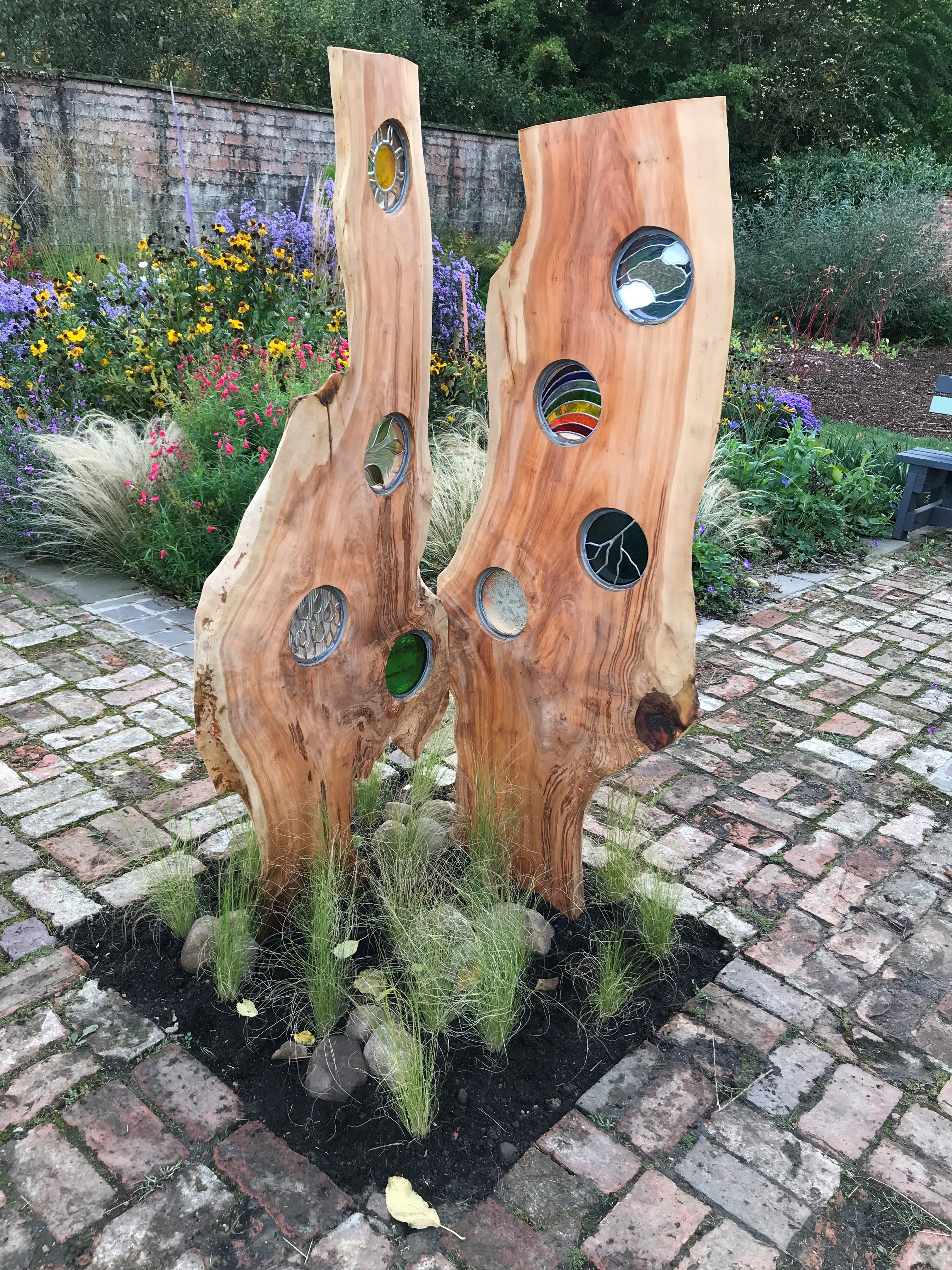 Magdooshka Creates - 'Whatever the Weather'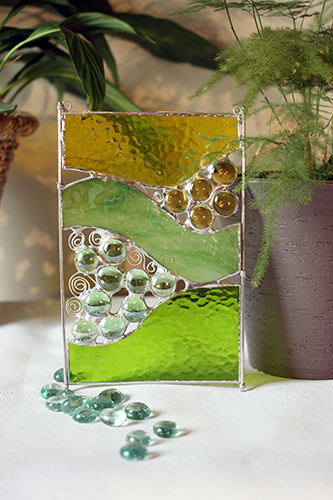 Magdooshka Creates - Small Green Copper Foiled Panel , Photo by Joseph Gay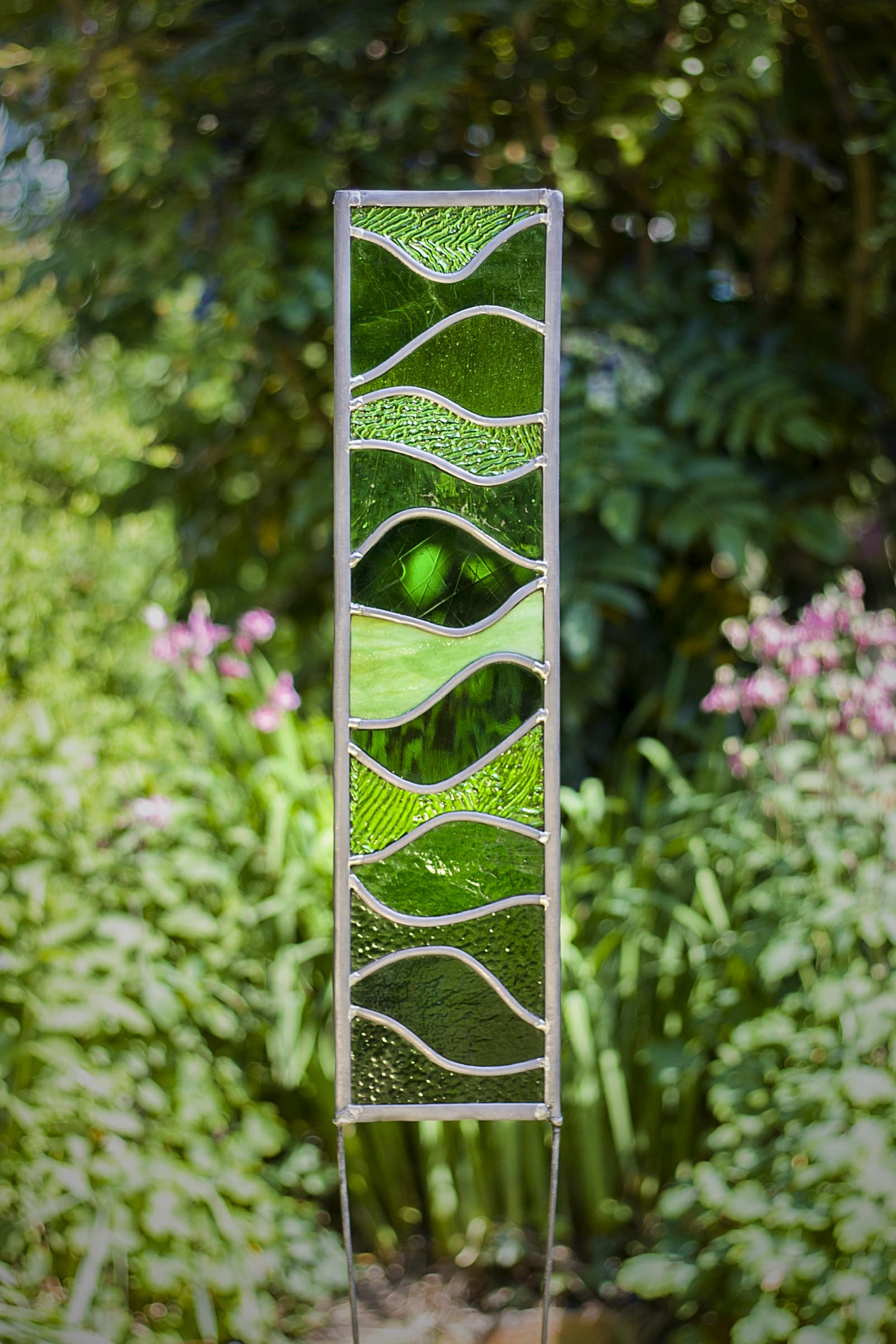 Magdooshka Creates - Leaded Green Garden Sculpture , Photo by Joseph Gay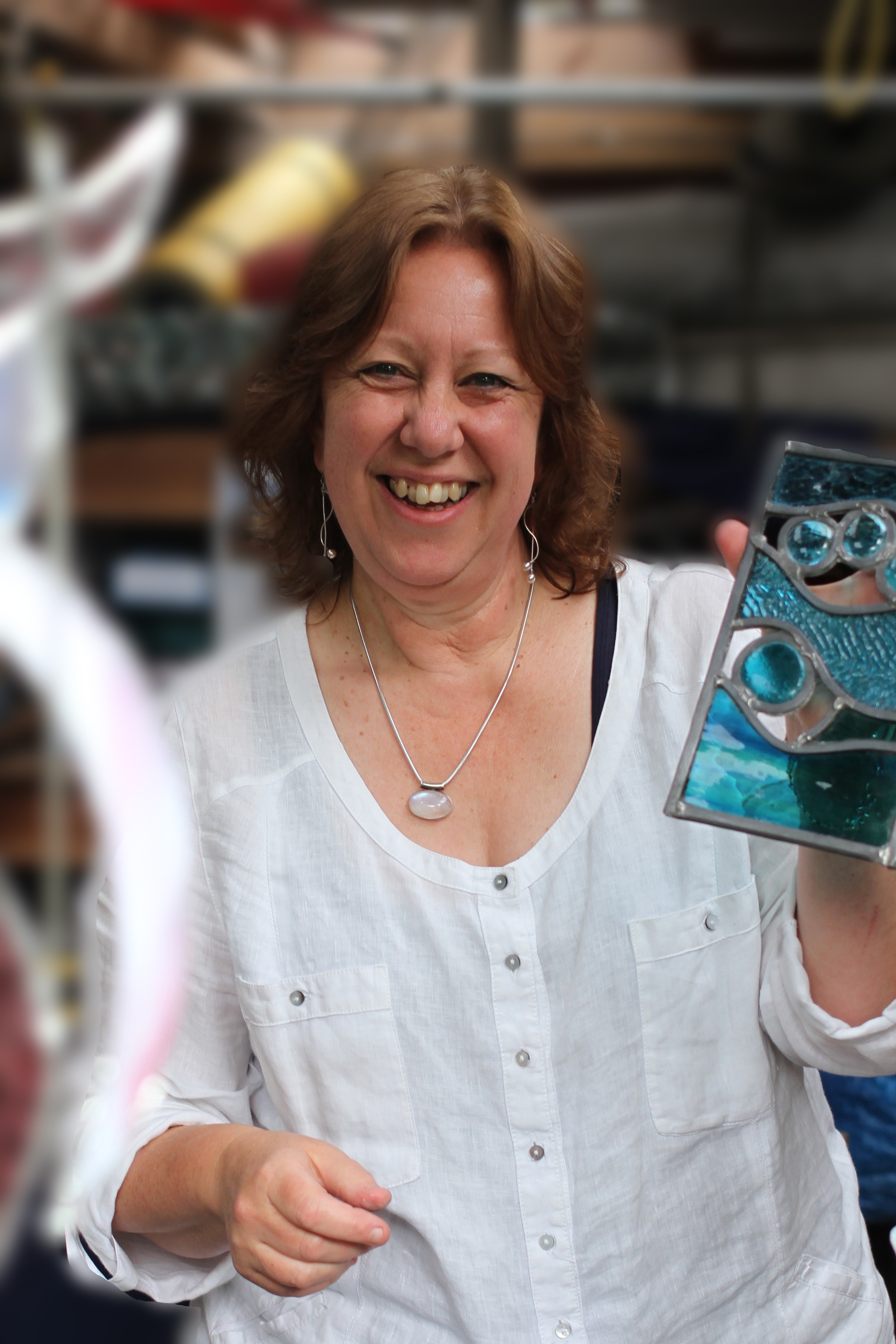 Magda of Magdooshka Creates , Photo by Joseph Gay