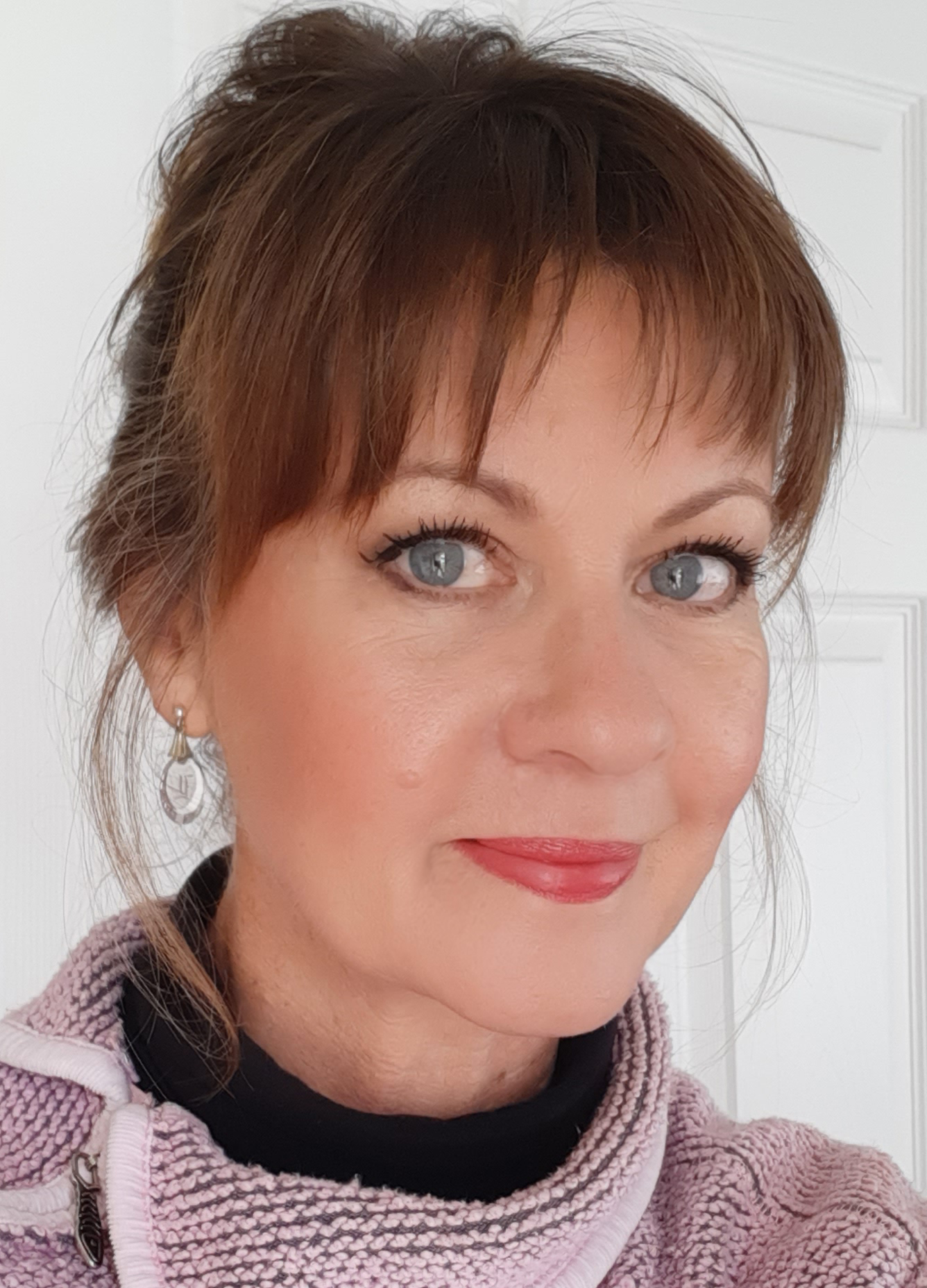 Lesley Pyke (King)
I have been engraving glass professionally as a full time business since 1984, both in Africa and in UK. I've had a myriad of clients from all corners of the globe and with many tastes. This is reflected in my art glass where my change of style flows with my change of mood. I teach all levels of glass engraving, both sandblasting and hand engraving, on a one to one basis in my workshop and on line on my Patreon channel : https://www.patreon.com/glassengraving Main website: https://www.lesleypyke.com
My workshop and showroom are in a delightful Arts and Crafts Centre in rural Suffolk, in Henstead where there are 16 other small businesses including a licensed café and tea garden.
I have an extensive website and online glass engraving teaching channel.
There are always pieces for sale in my gallery in which you can see here: http://www.lesleypyke.com/art-glass-for-sale/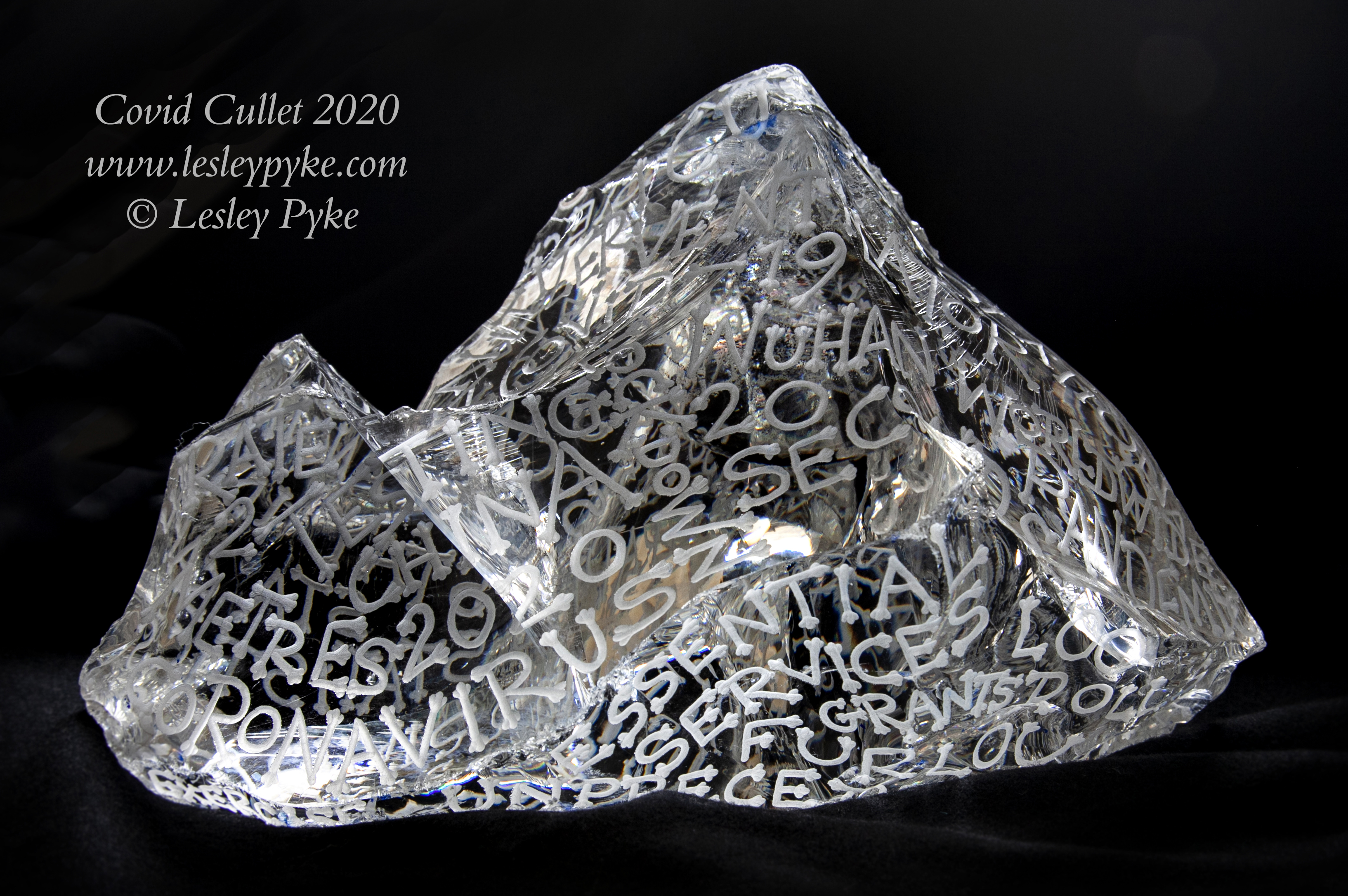 Covid 19 Memorial cullet , Lesley Pyke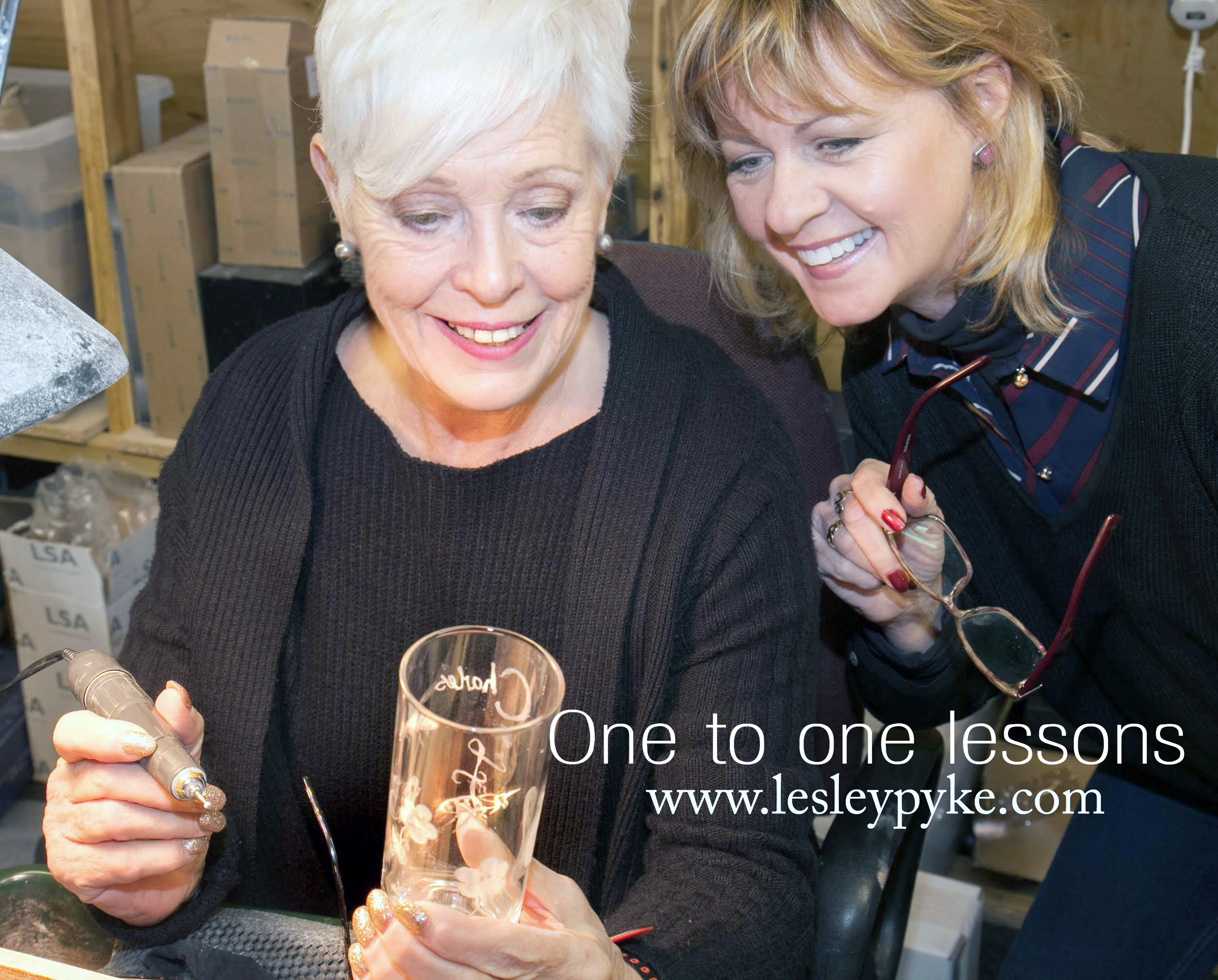 Glass Engraving lessons. One to one lessons. , Lesley Pyke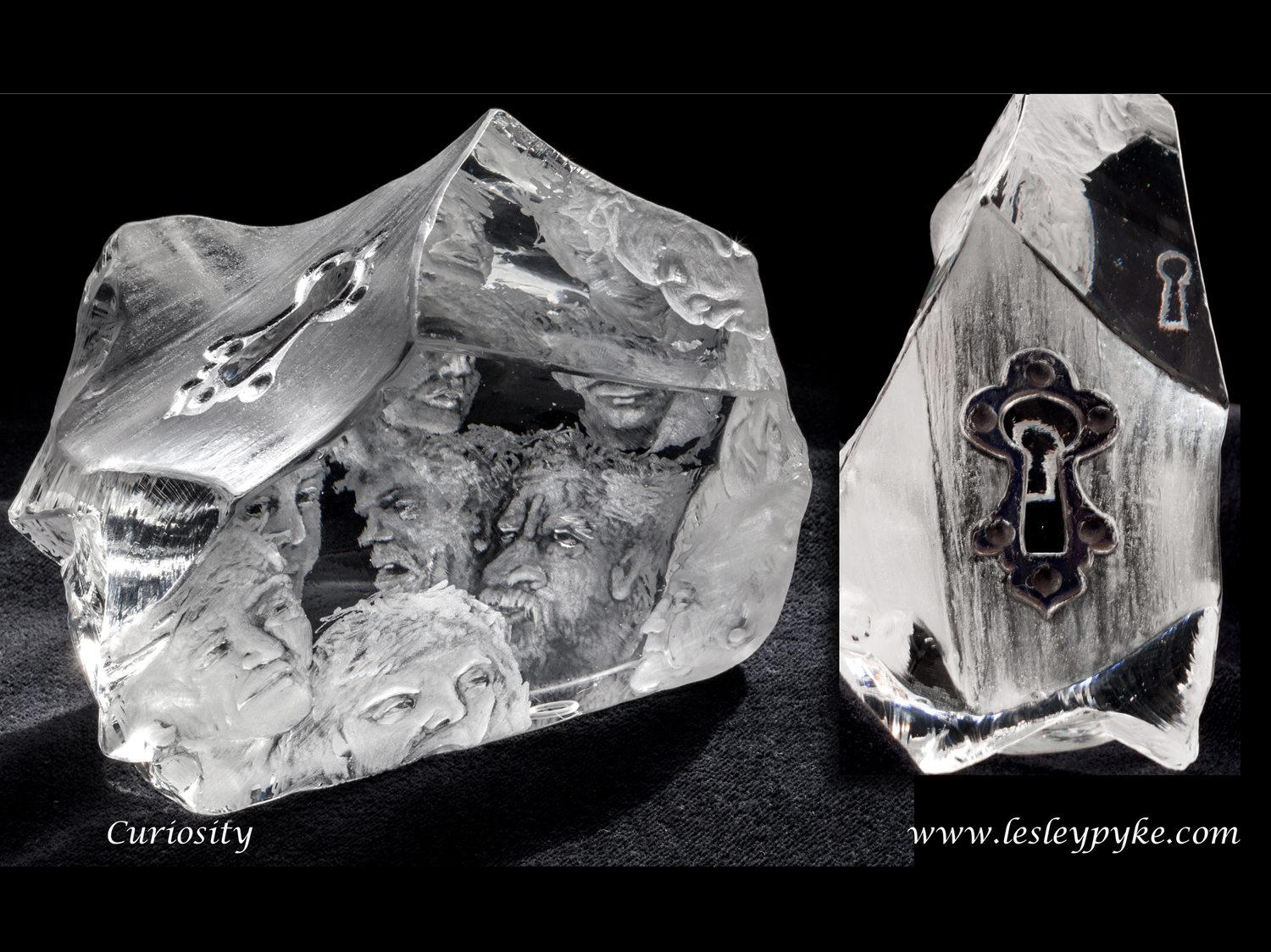 Curiosity. Hand engraved crystal cullet (SOLD) , Lesley Pyke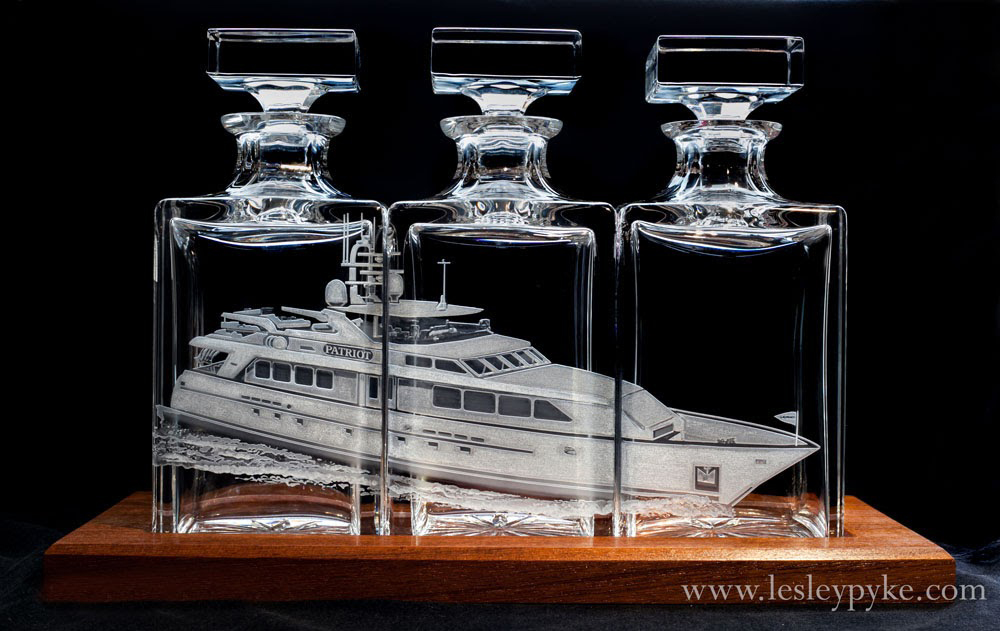 Superyacht across 3 decanters (hand engraved and sandblasted, commission) , Lesley Pyke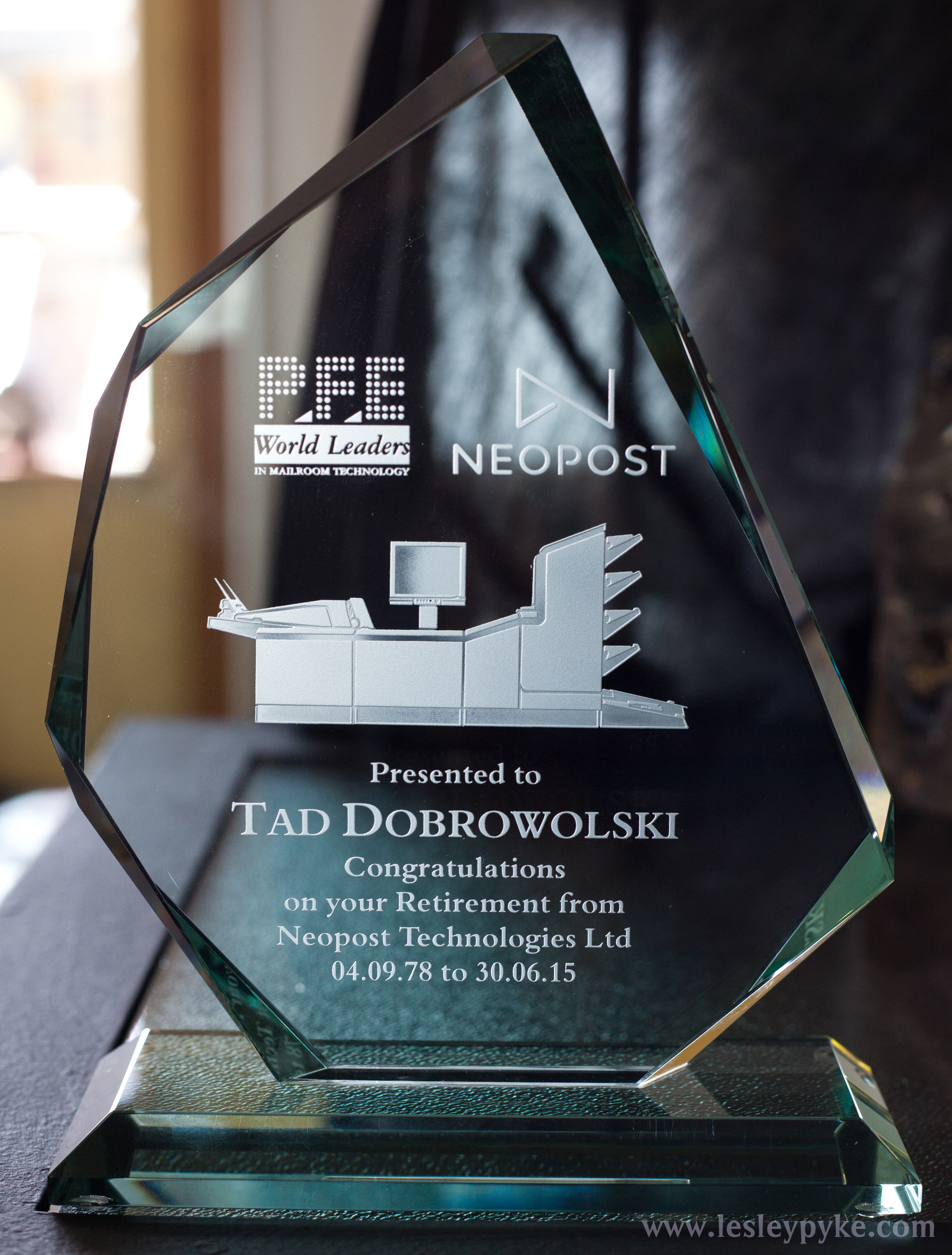 Commercial sandblasting , Lesley Pyke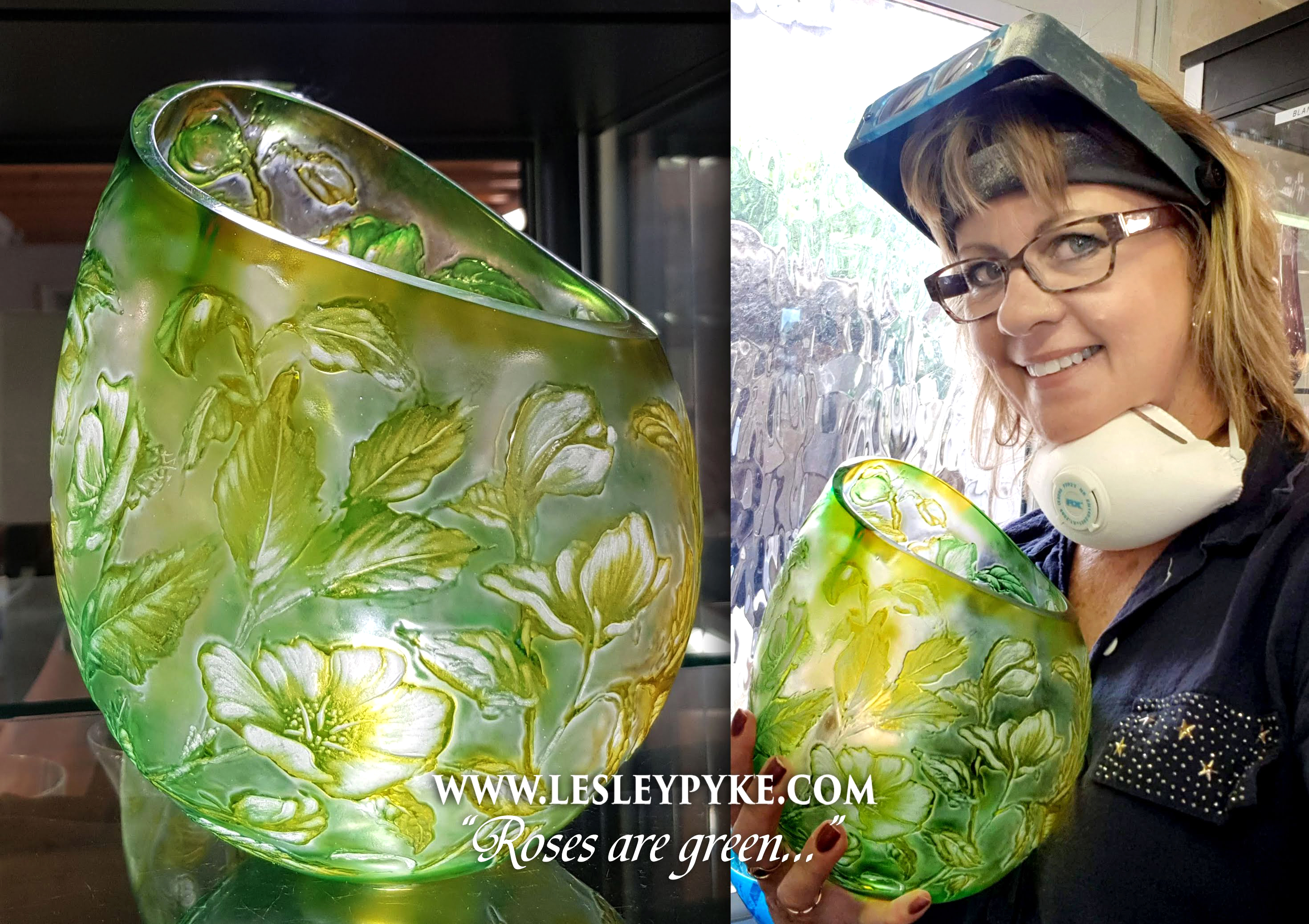 , Lesley Pyke (blank bowl blown by Steve Bradley)...try saying that fast...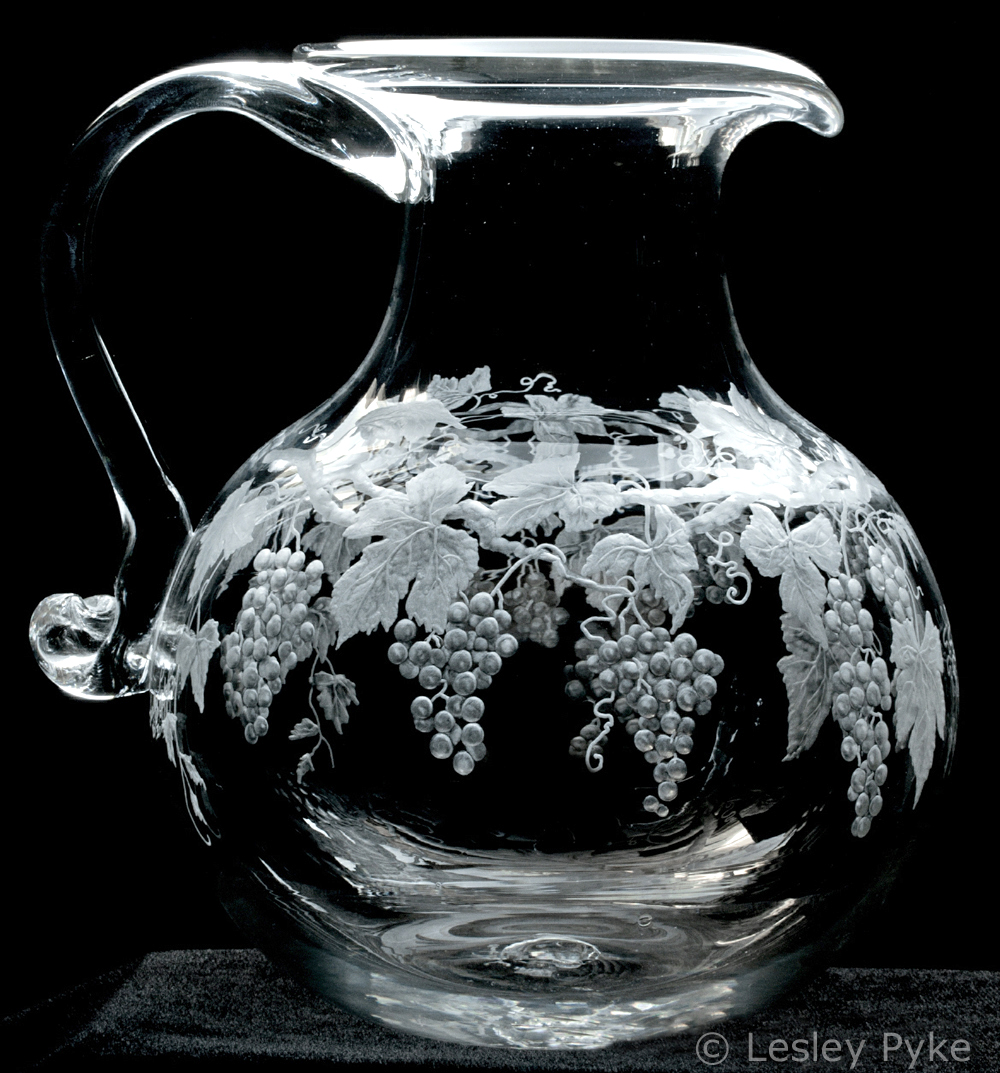 Hand engraved, hand blown crystal jug. (Glass blowers: Georgian Glassmakers) SOLD , Lesley Pyke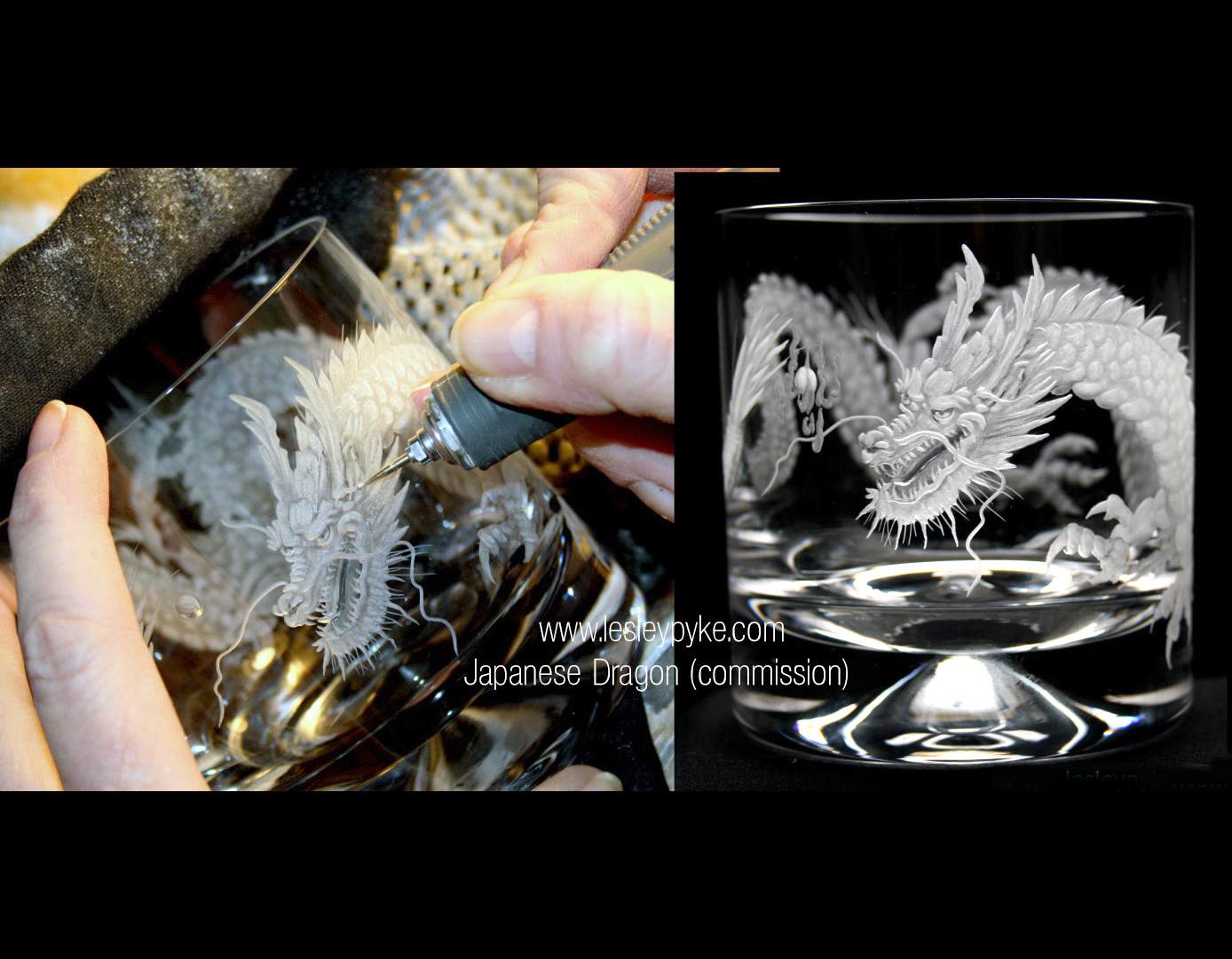 Japanese Dragon (commission) , Lesley Pyke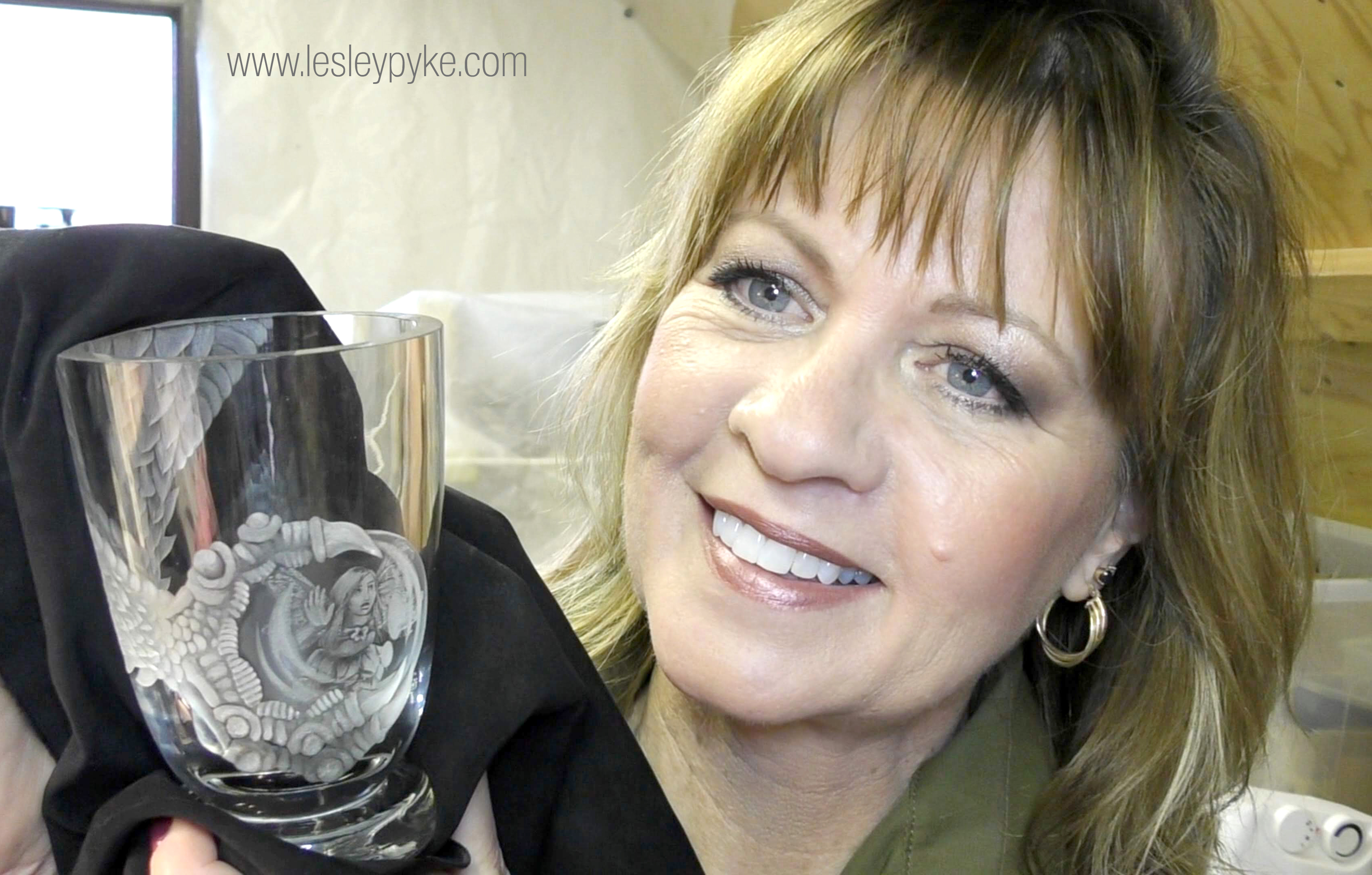 Hand engraved and sandblasted creation. See the full story on my Patreon channel. https://www.patreon.com/glassengraving , Lesley Pyke