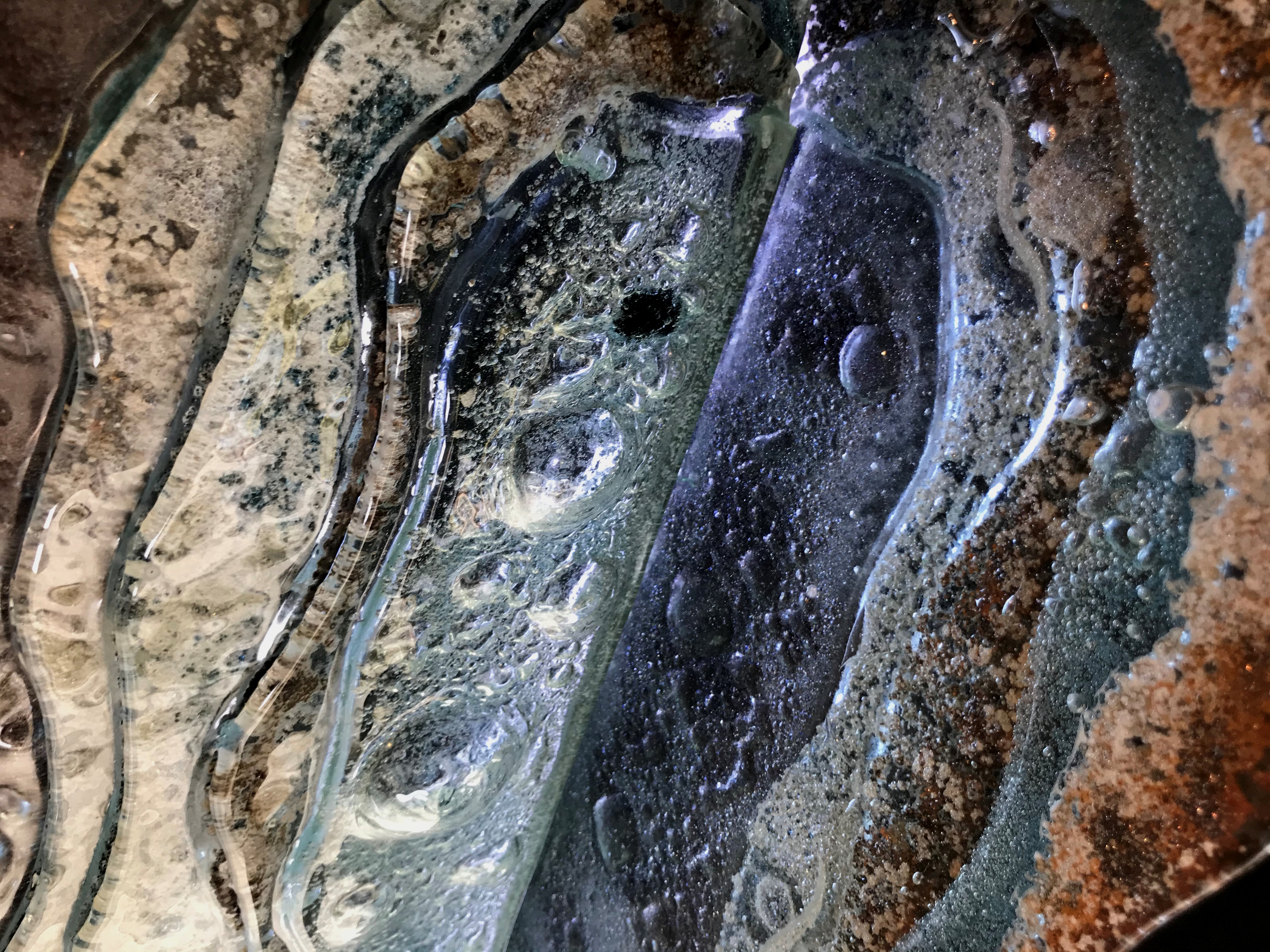 Suzie Lavender
As a landlocked artist in West Midlands, Suzie Lavender strives to bring the ocean inland and into your homes with the signature bubbles in her Shoreline Collection of decorative glassware and jewellery. All pieces are hand cut, hand decorated and kiln fired in Suzie's Wolverhampton Studio. Suzie gained her BA in Applied Arts in 2015 from the University of Wolverhampton. In 2019 she completed an Artist Residency at the University and then just couldn't resist staying on to begin her Masters Degree and to further research and develop her techniques.
2019-2022: Studying towards MA in Design and Applied art at University of Wolverhampton and researching the development of new work and techniques.
Suzie runs regular public glass fusing experience workshops in the Midlands, Shrops and Staffs, is active in community projects and produces her signature glass works for sales to the public and trade.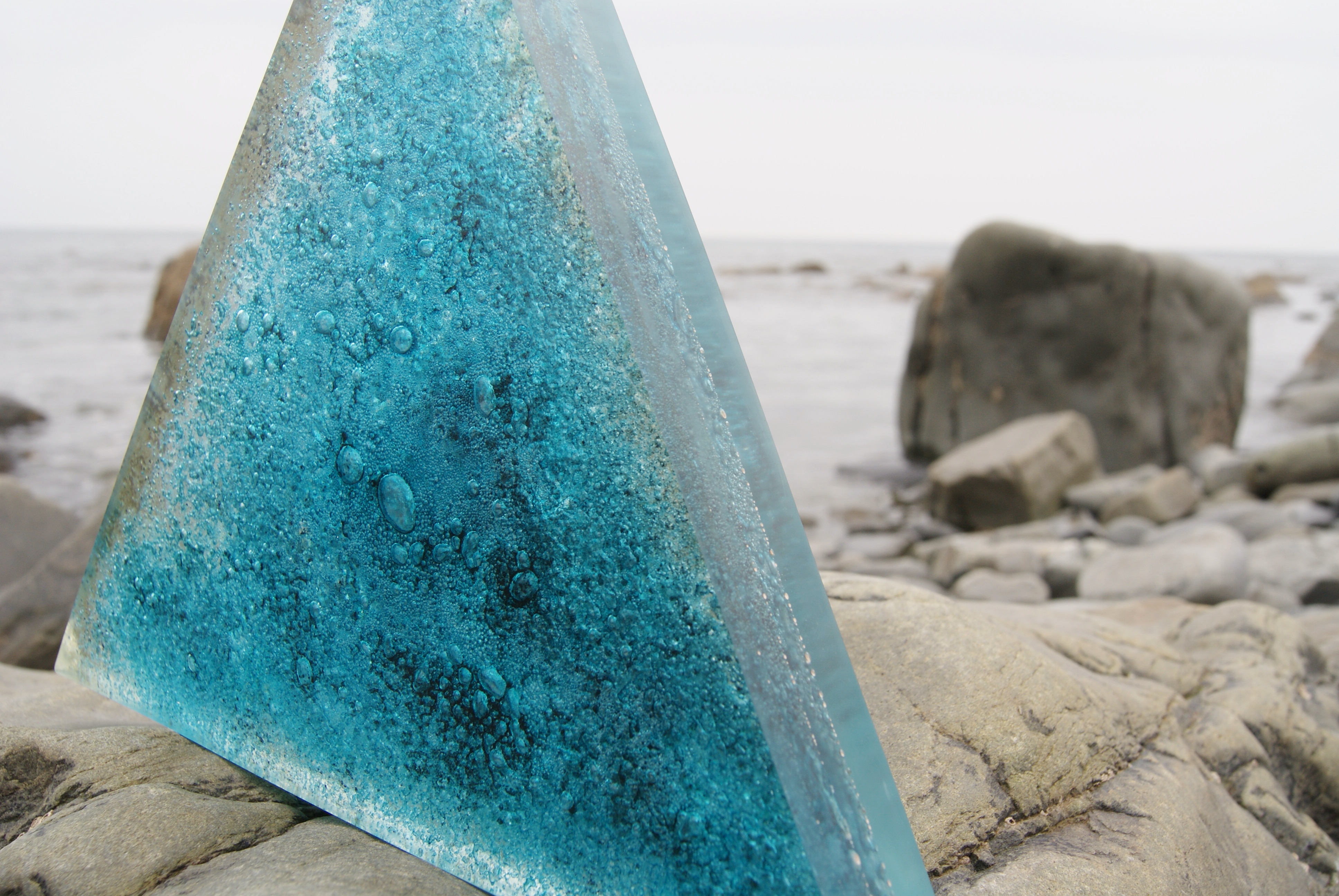 Depth , Suzie Lavender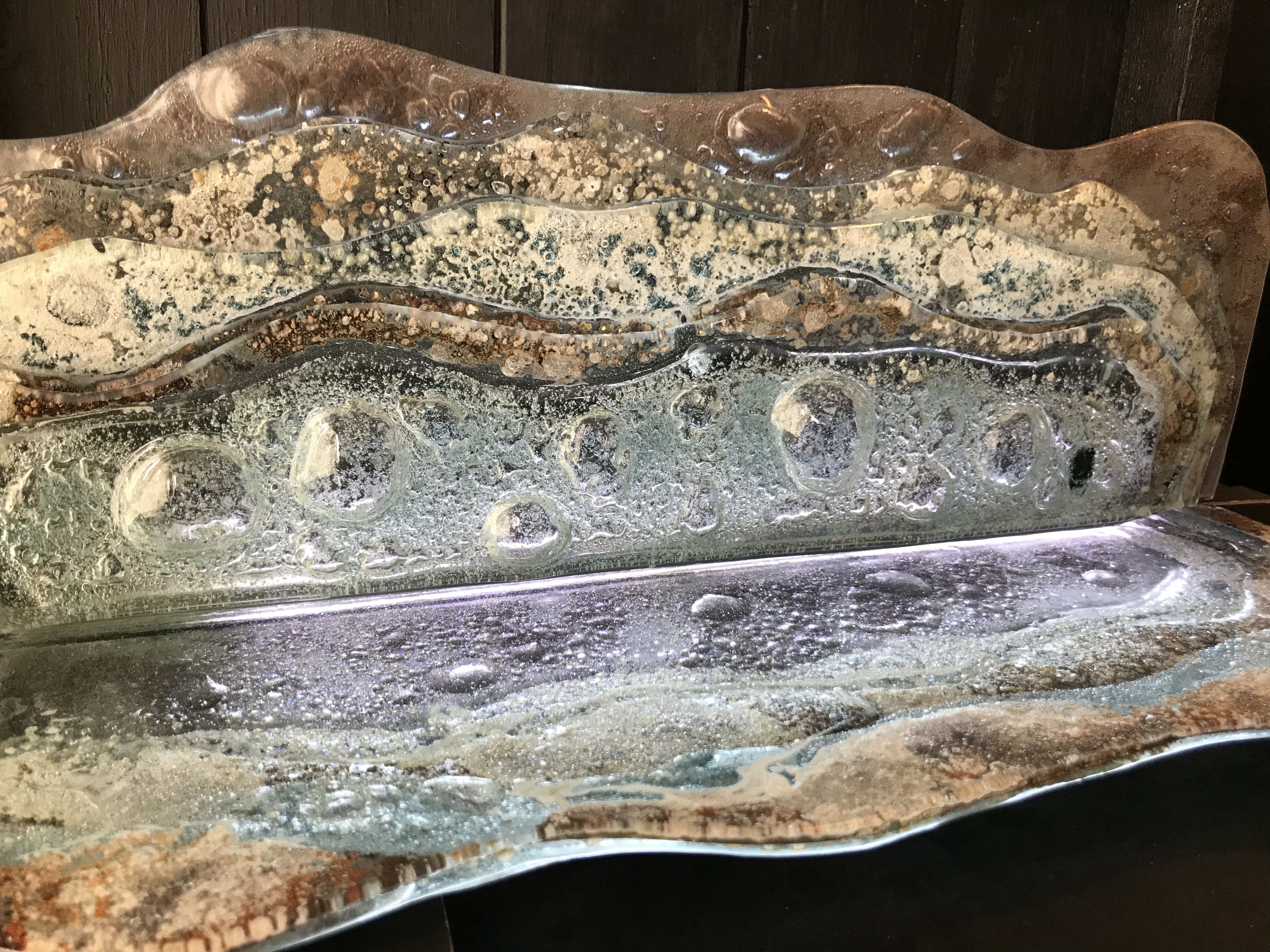 Layers Series 2020 , Suzie Lavender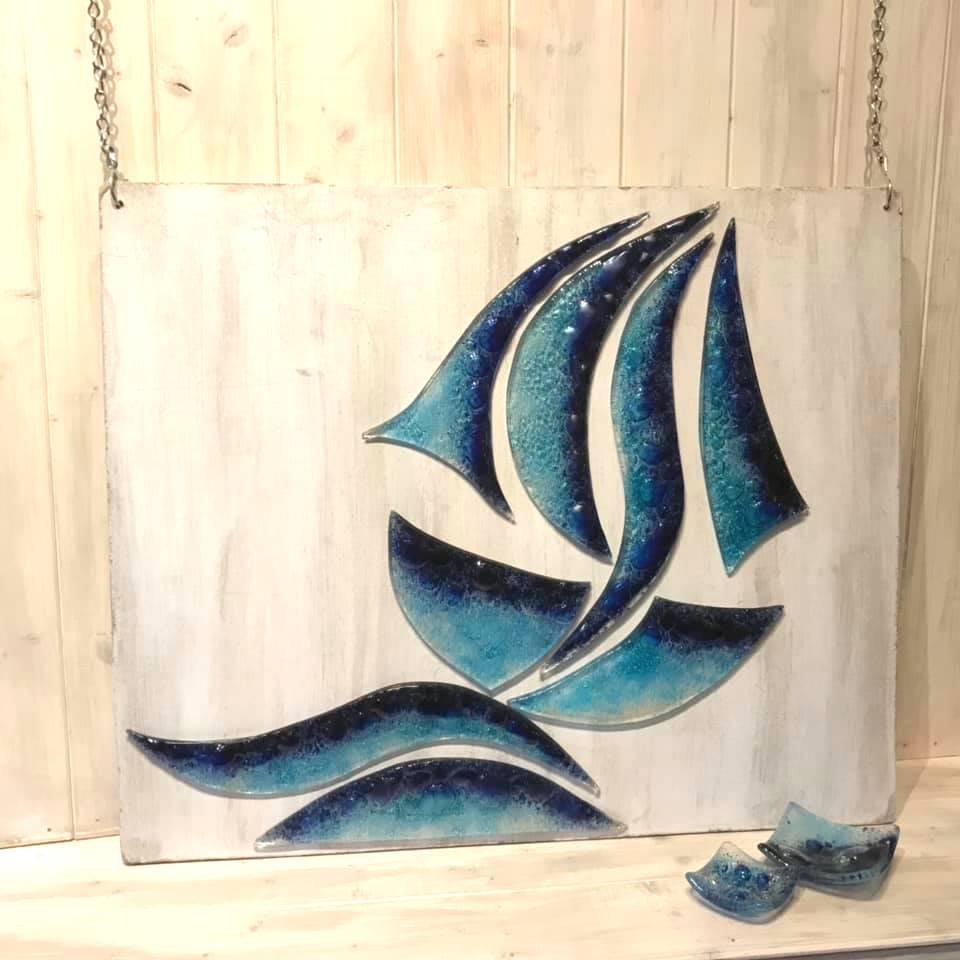 Sail , Suzie Lavender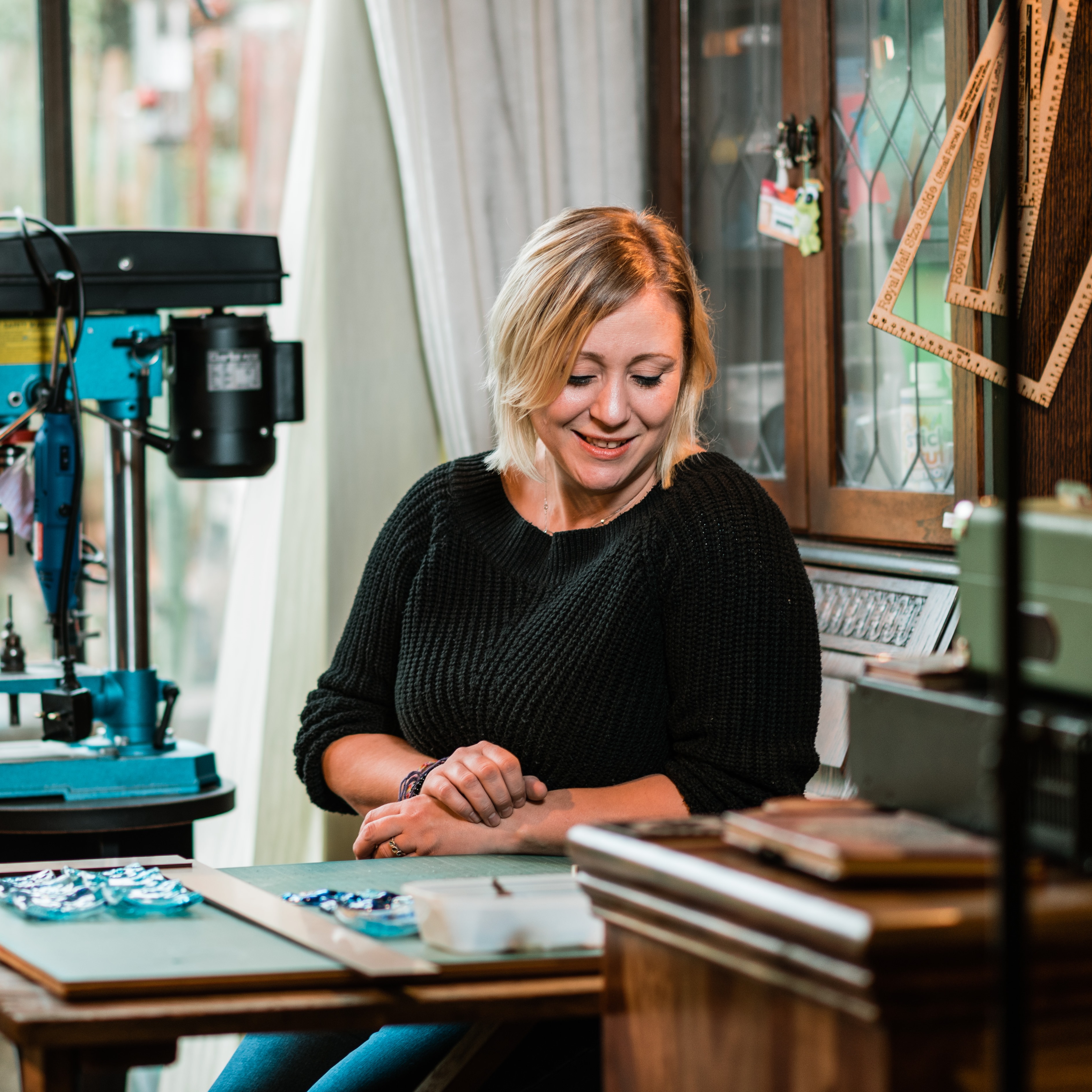 Studio , Daniel McClane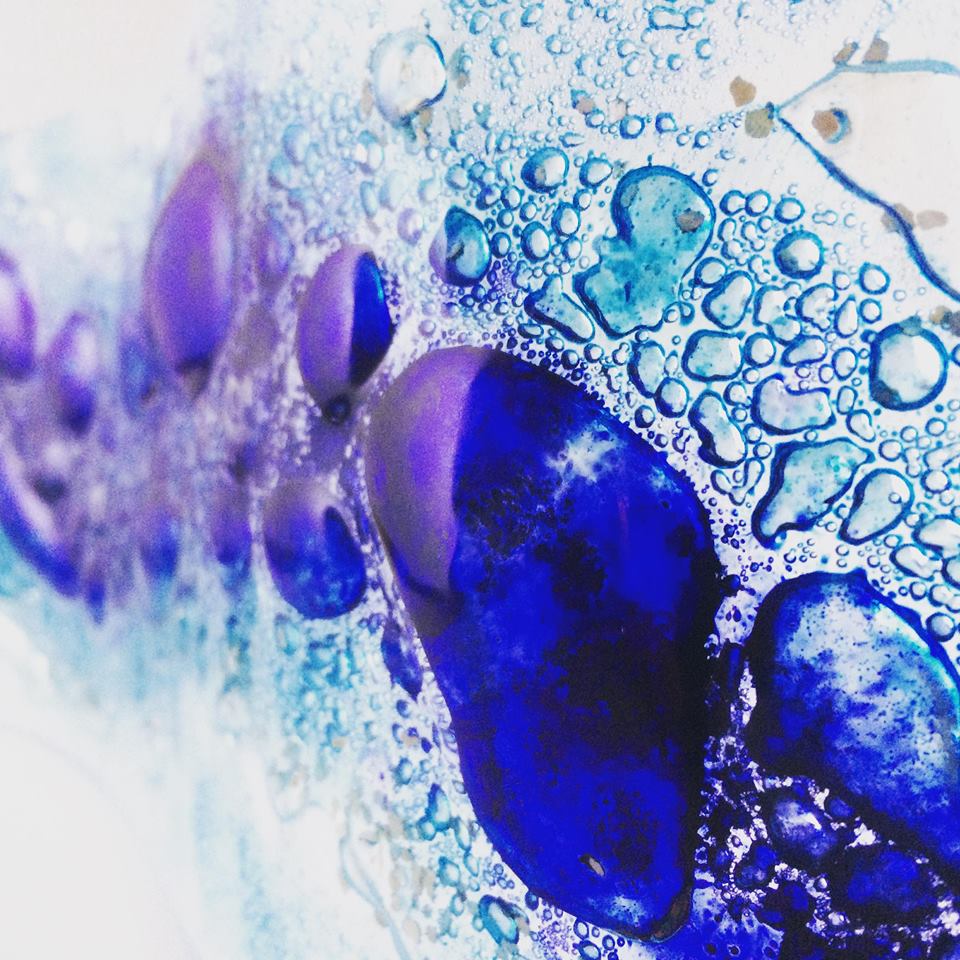 Bubbles , Suzie Lavender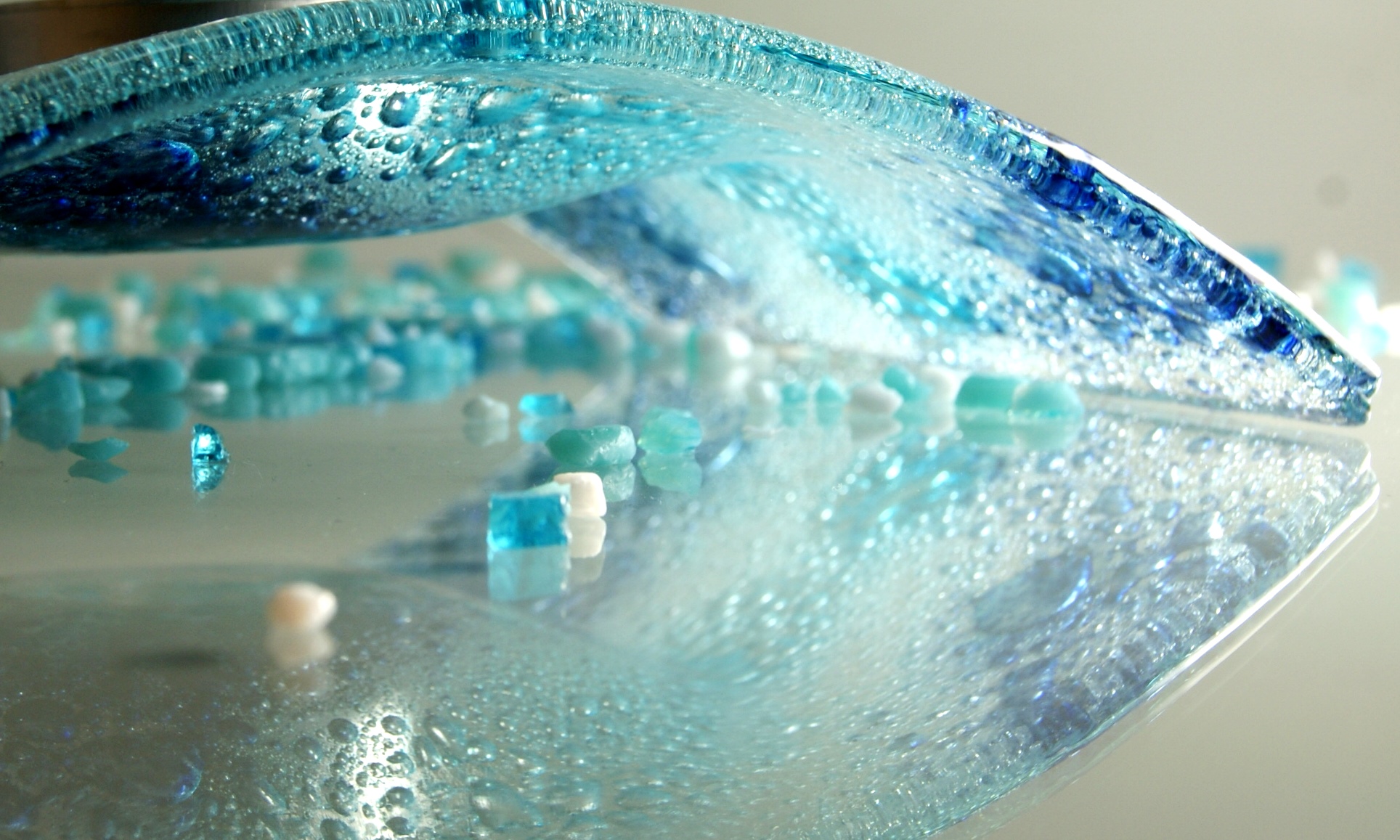 Shoreline Range , Suzie Lavender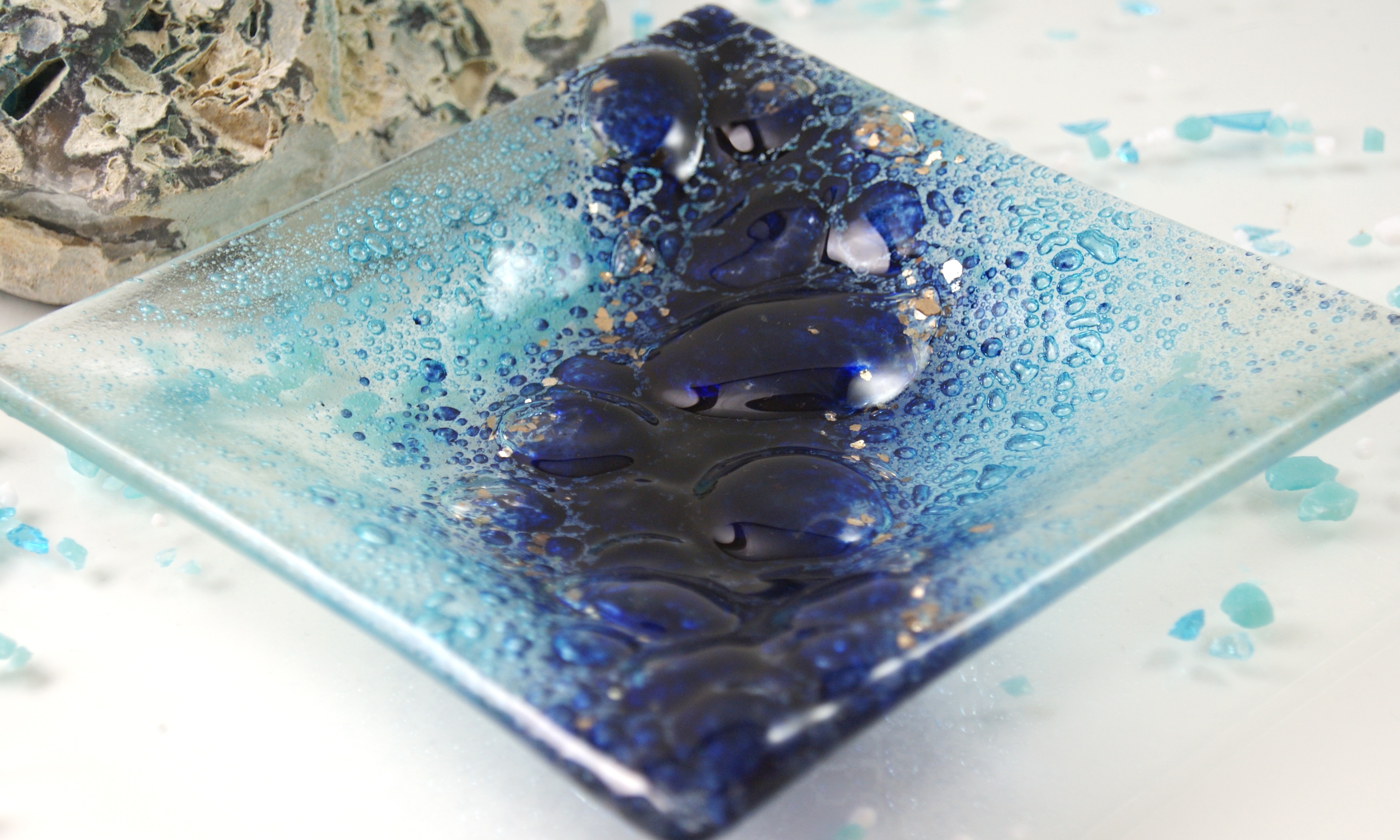 Shoreline Range , Suzie Lavender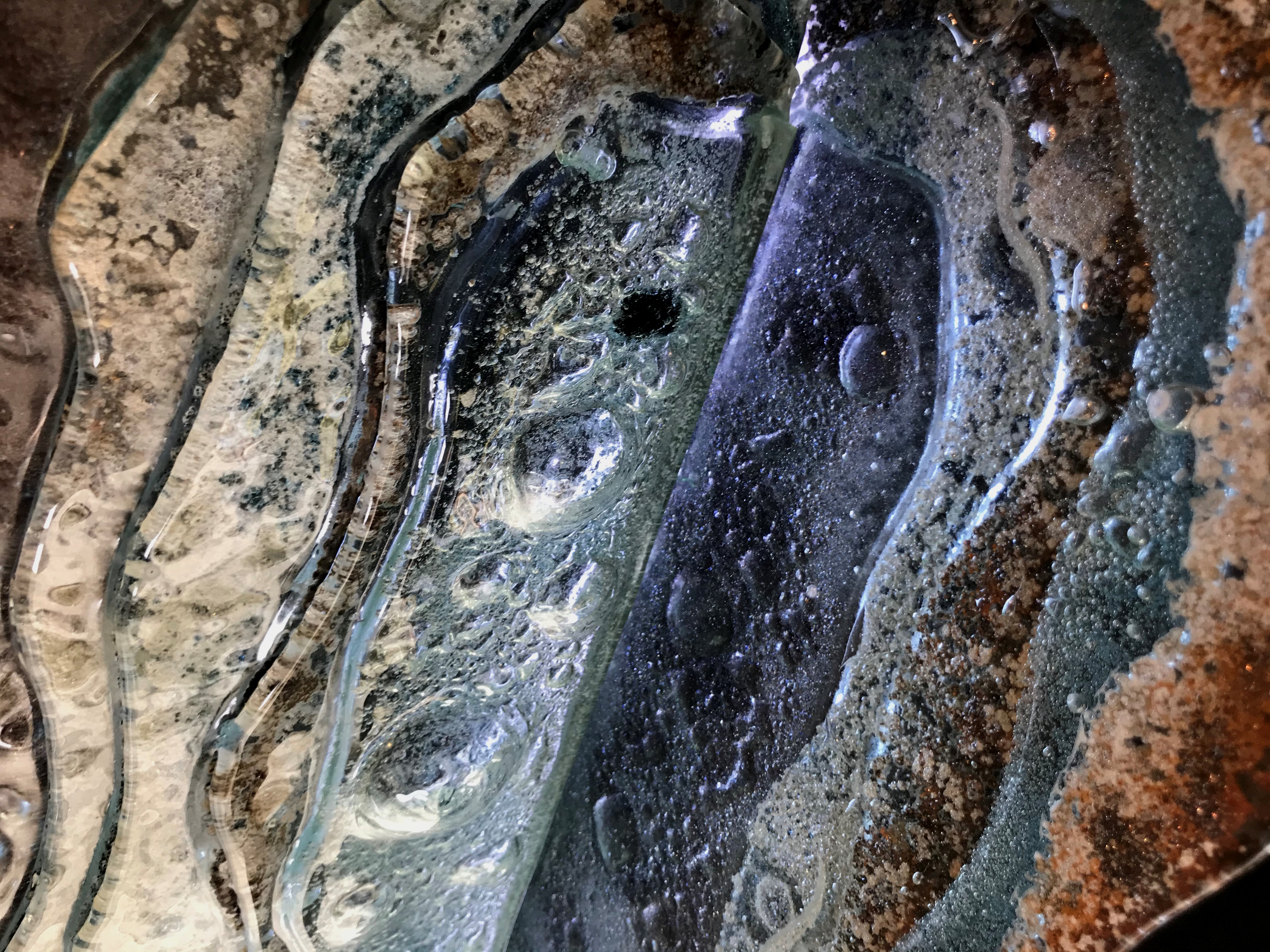 Layers series 2020 , Suzie Lavender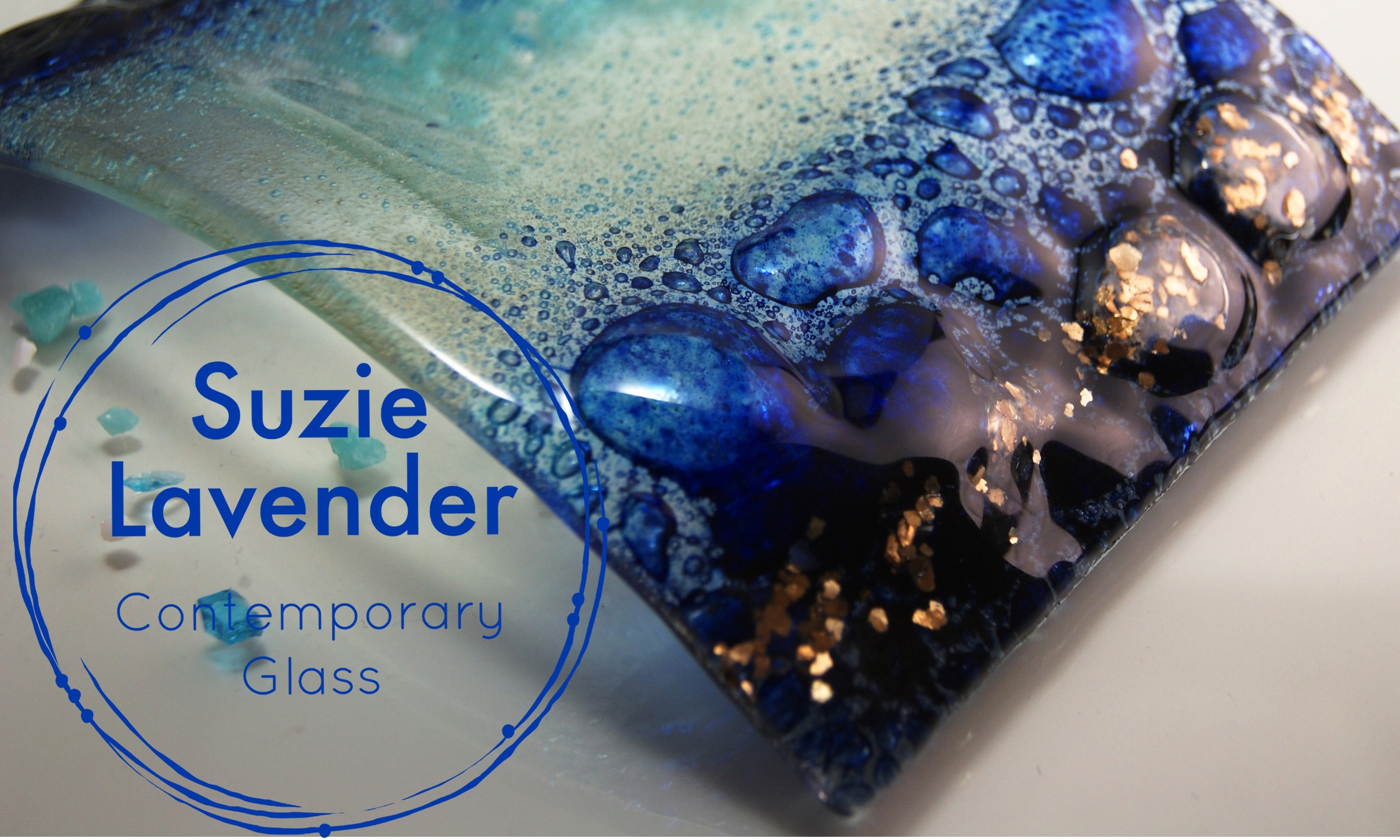 Shoreline Range , Suzie Lavender