Email:contact@antoniskoutouzis.com
Technique:Casting, Cold work, Hot glass, Kiln work, Other
Occupation:Artist, Student, Other
Discipline:Fine art, Installation, Public art, Sculptural
Areas of Interest:Competitions, Conferences, Education, Exhibition, Techniques, Workshops
Antonios Koutouzis
Antonis Koutouzis is a conceptual glass artist, currently living and working in UK. He primarily uses cast and hot glass techniques to create sculptural work, as a way of effectively communicating the topics he explores.
His work expresses an attempt to research and expose certain aspects of philosophical and socio-political issues. He draws inspiration from current and past events that trigger his need to express his views or raise questions that may lead to creative conversations. He views his work as a celebration of life; finding beauty in the world by revealing its inadequacies.
Hence, he chooses to use glass as a protagonist within large; often mixed media installations, that create an emotional experience which aims to stimulate critical thinking.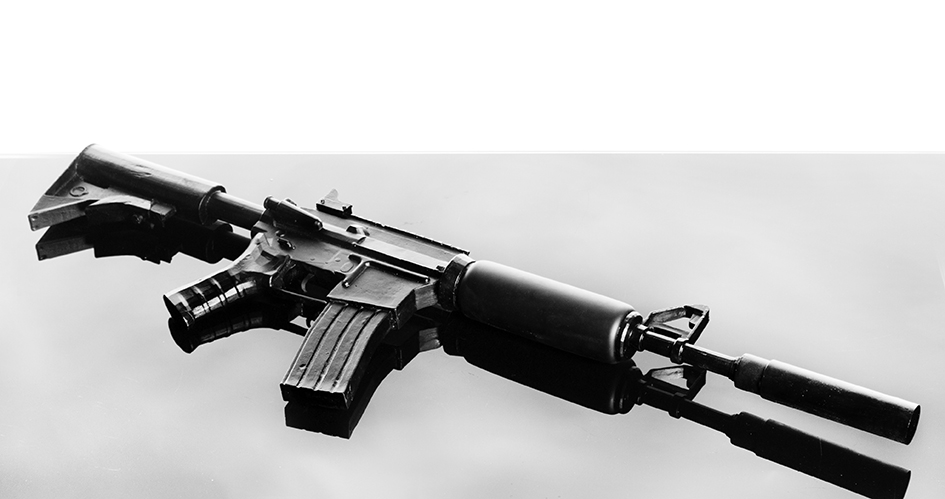 Wrong Place At The Wrong Time, Bullseye Glass, life-size AR-15 rifle , Joanne Howell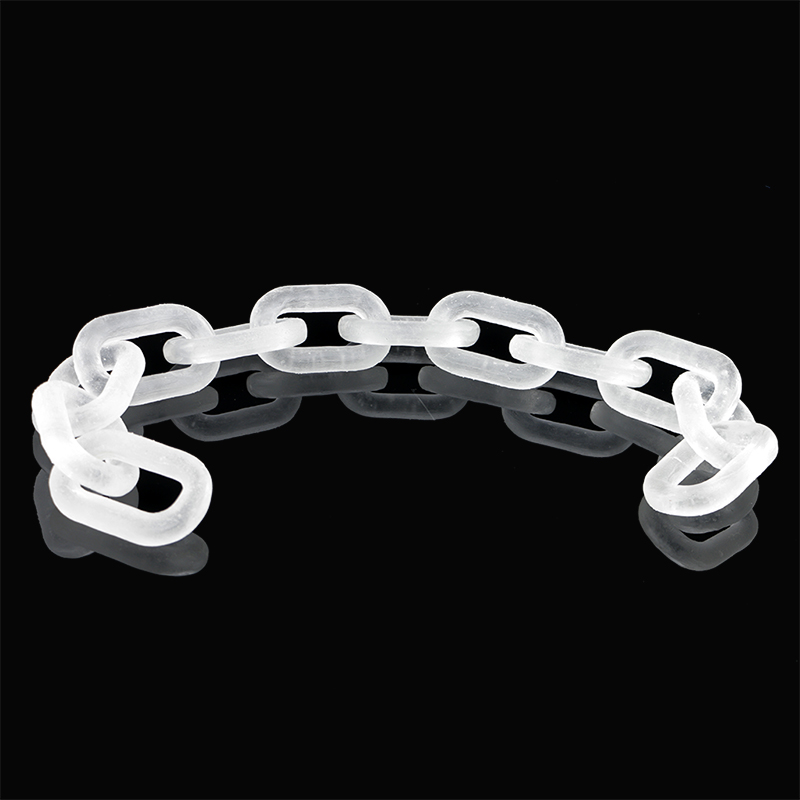 Reunion, Optical Glass, 12 links (9,5x6,5cm) 79cm long.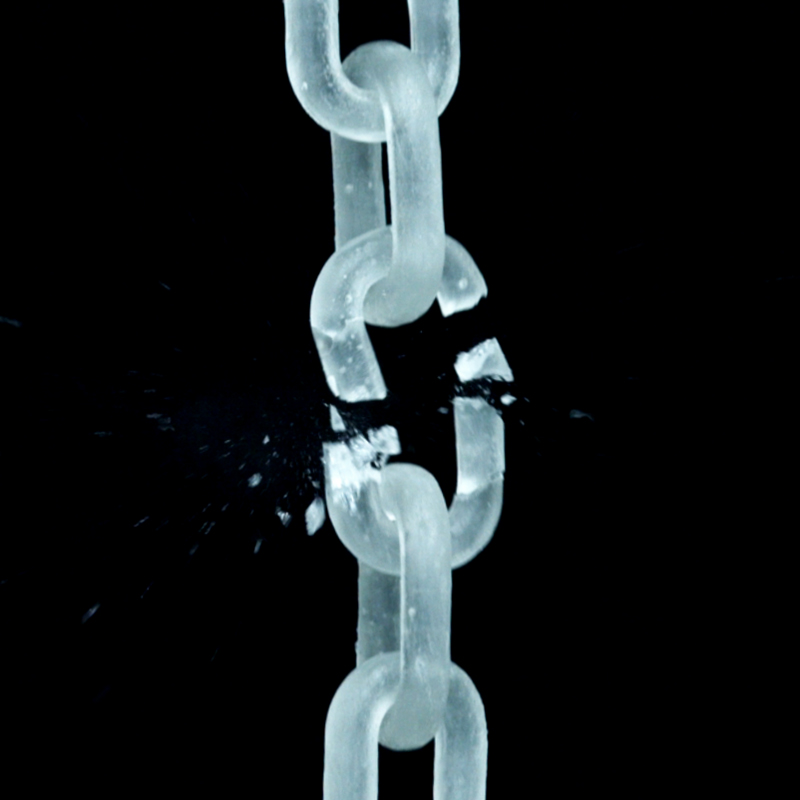 Reunion, video screenshot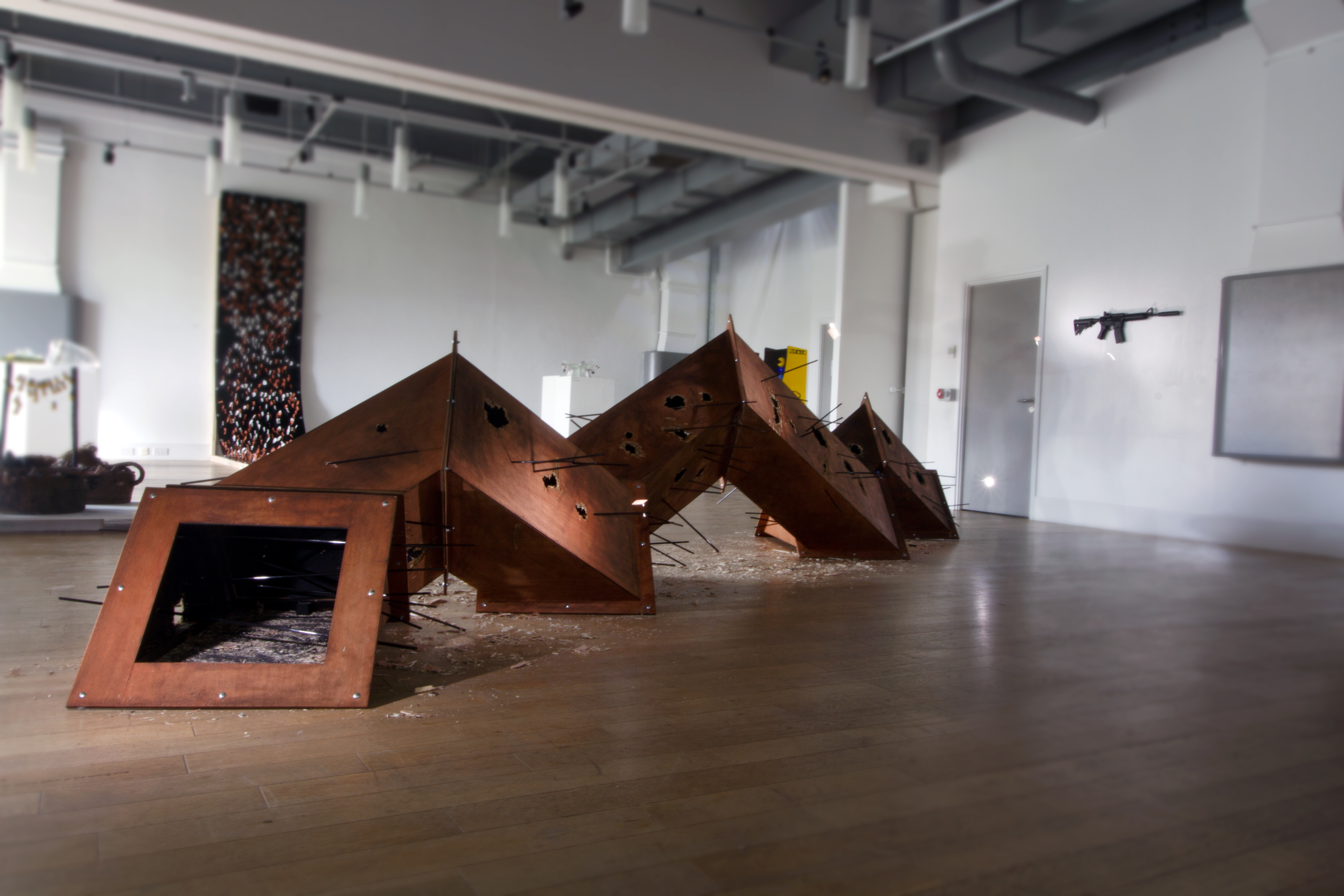 Wrong Place At The Wrong Time, Installation 2x5m, life-size AR-15 rifle, glass canes, plywood, , Joanne Howell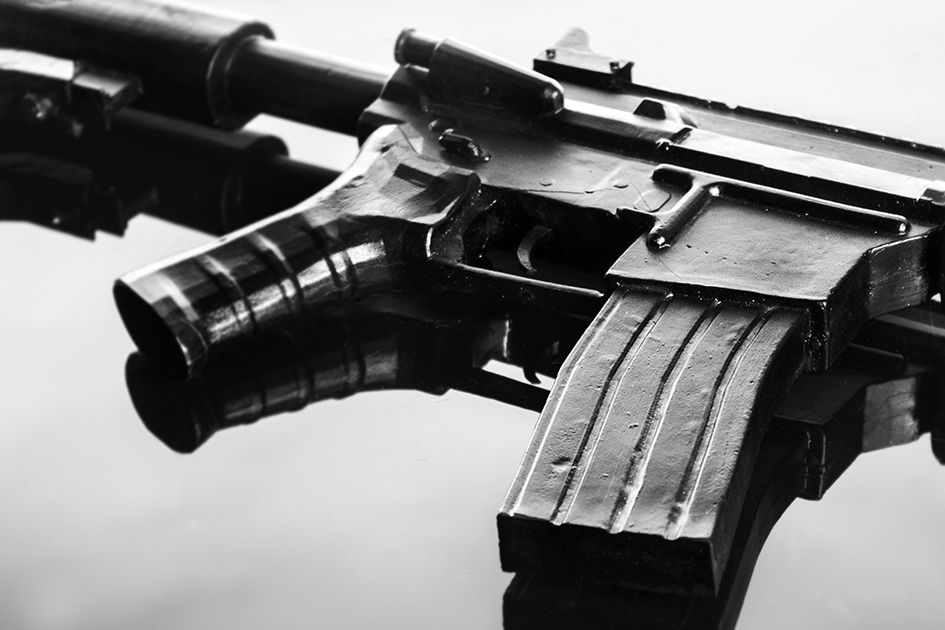 Wrong Place At The Wrong Time, Bullseye Glass, life-size AR-15 rifle(detail) , Joanne Howell