Ann Ann
What can I get glass to do? Are the design approaches, process steps and results predictable? Those are the kinds of questions a person with a career in computers develops. I attempt to answer these questions in my studio in Fisherville (Louisville), Kentucky, USA.
Glass sculptures are my focus. Each piece goes through multiple steps that can include firings in the kiln, lamination and cold-working.
Making glass pieces gives me a chance to explore the fluid forms of glass and how colors react with each other. I enjoy the challenge melting or combining glass provides because it often has its own idea of where to go and how to behave.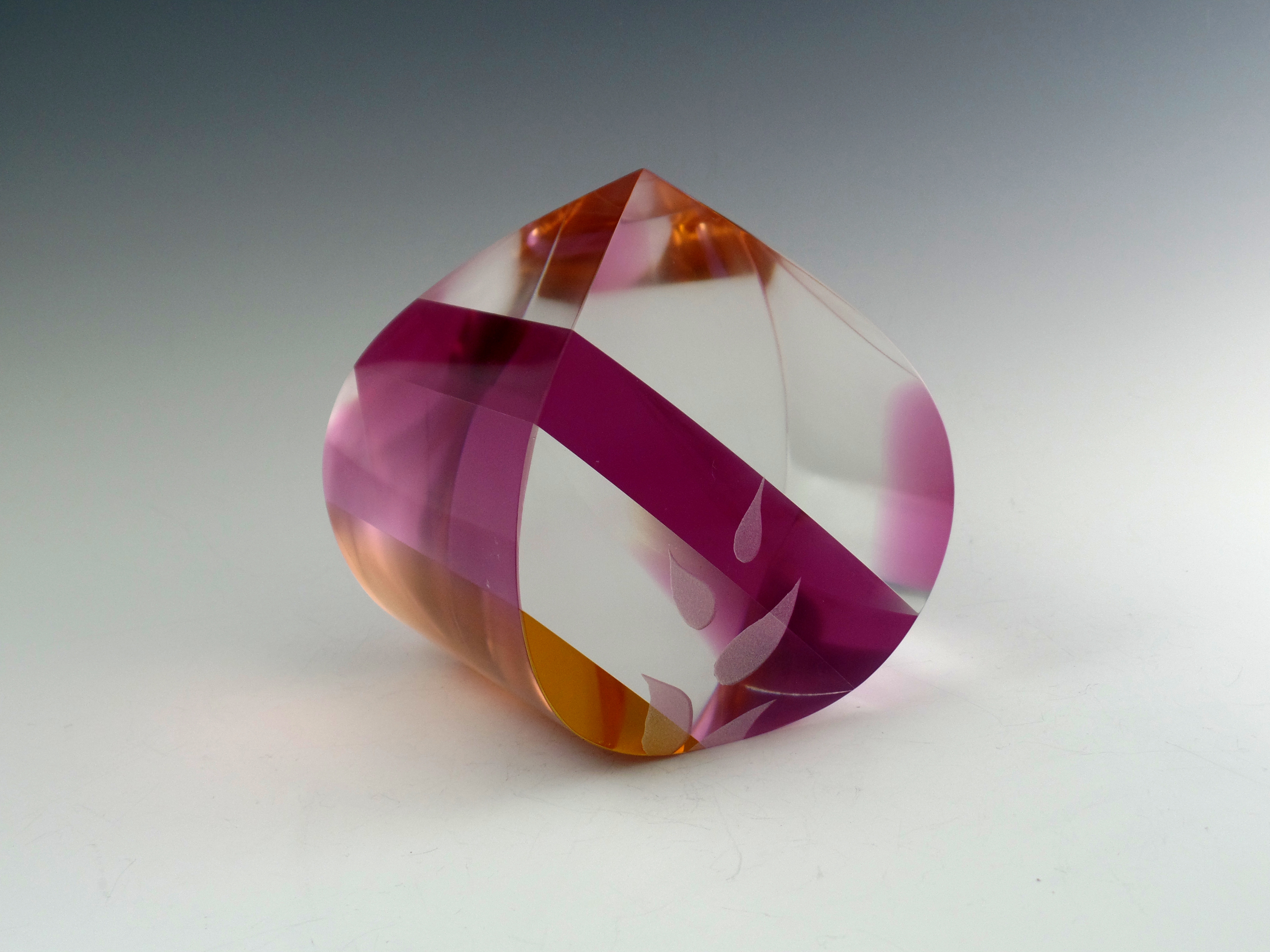 "Sunset"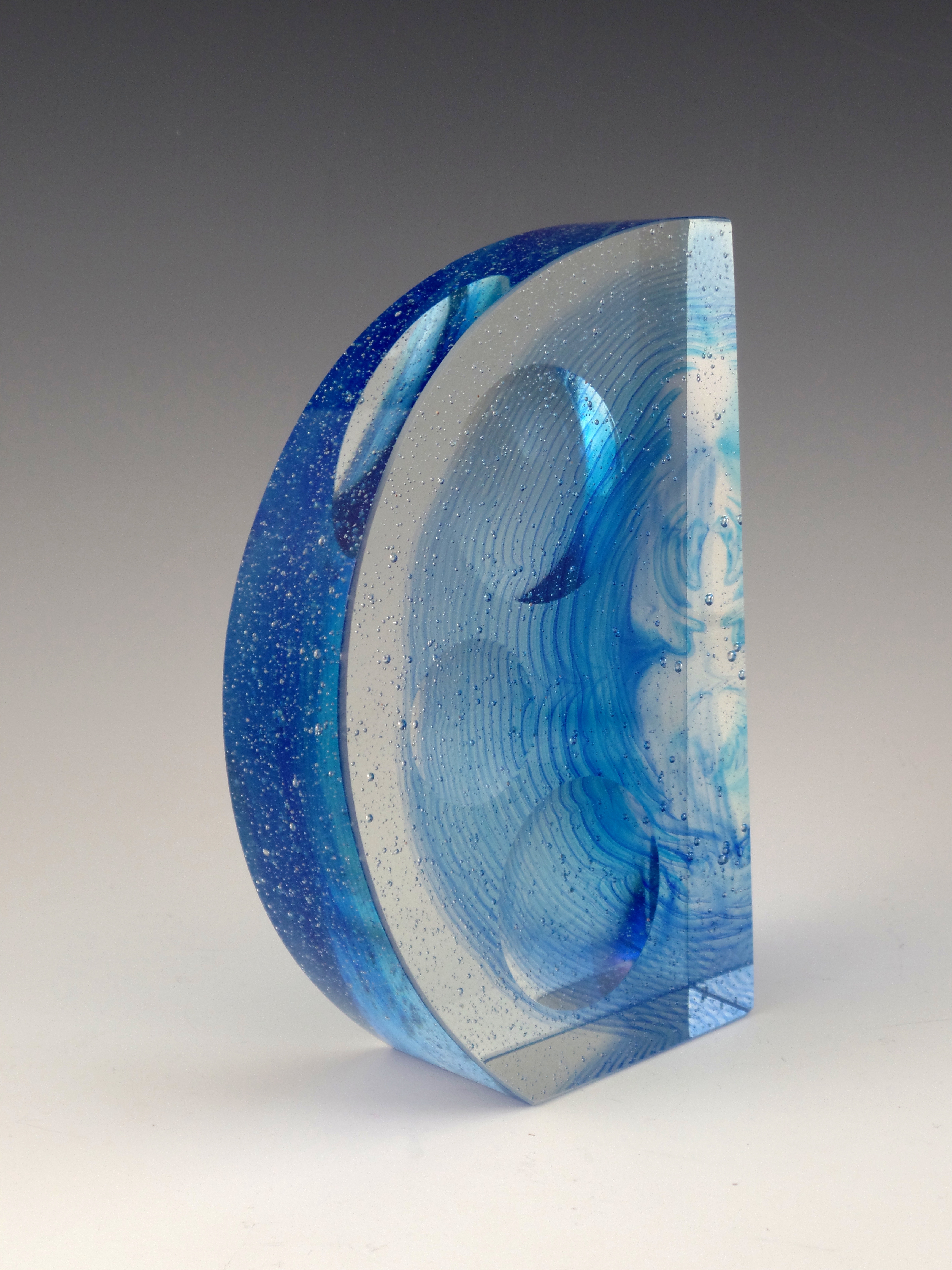 "Cosmic Chaos"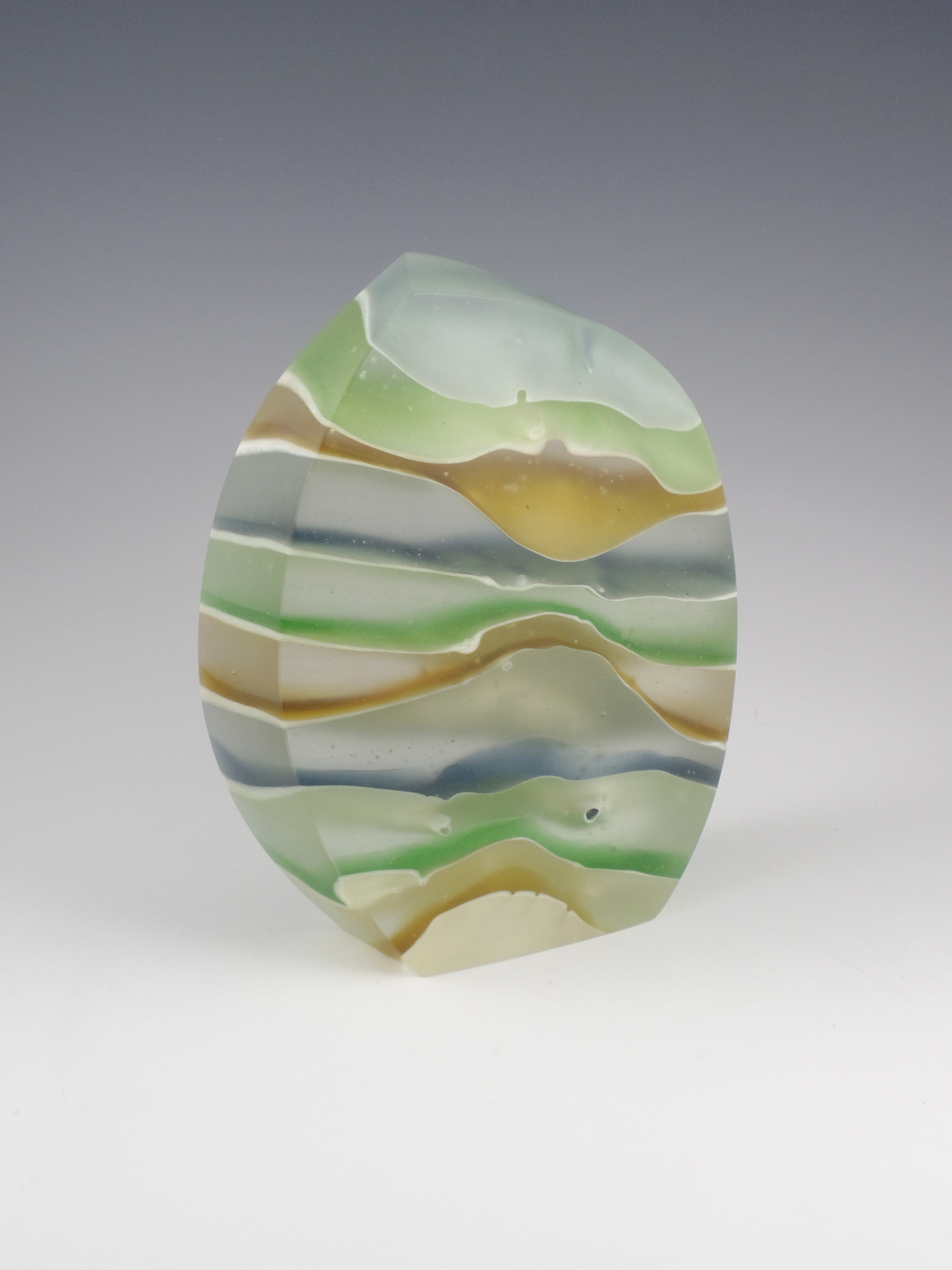 "Serenity"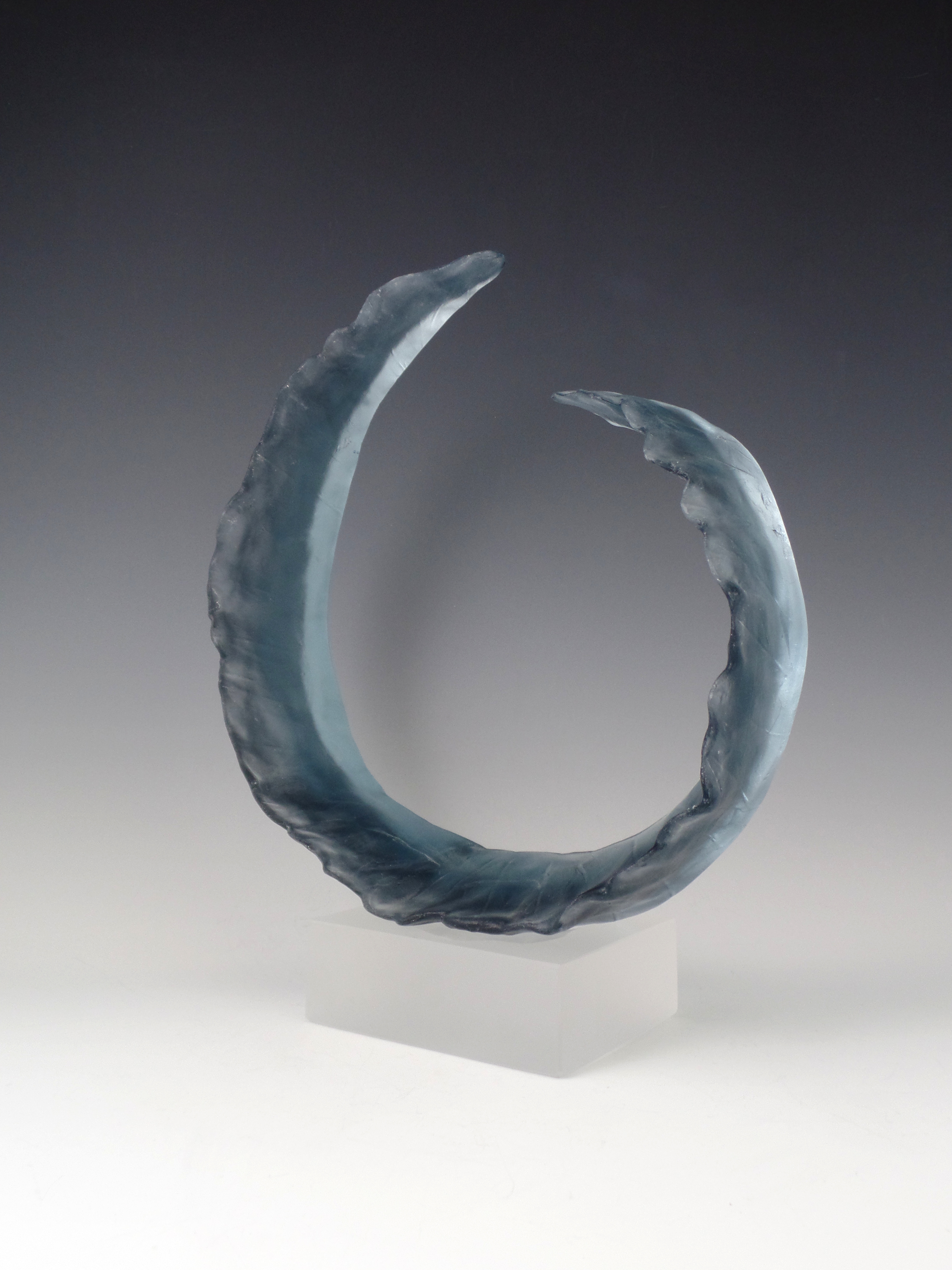 "Lift"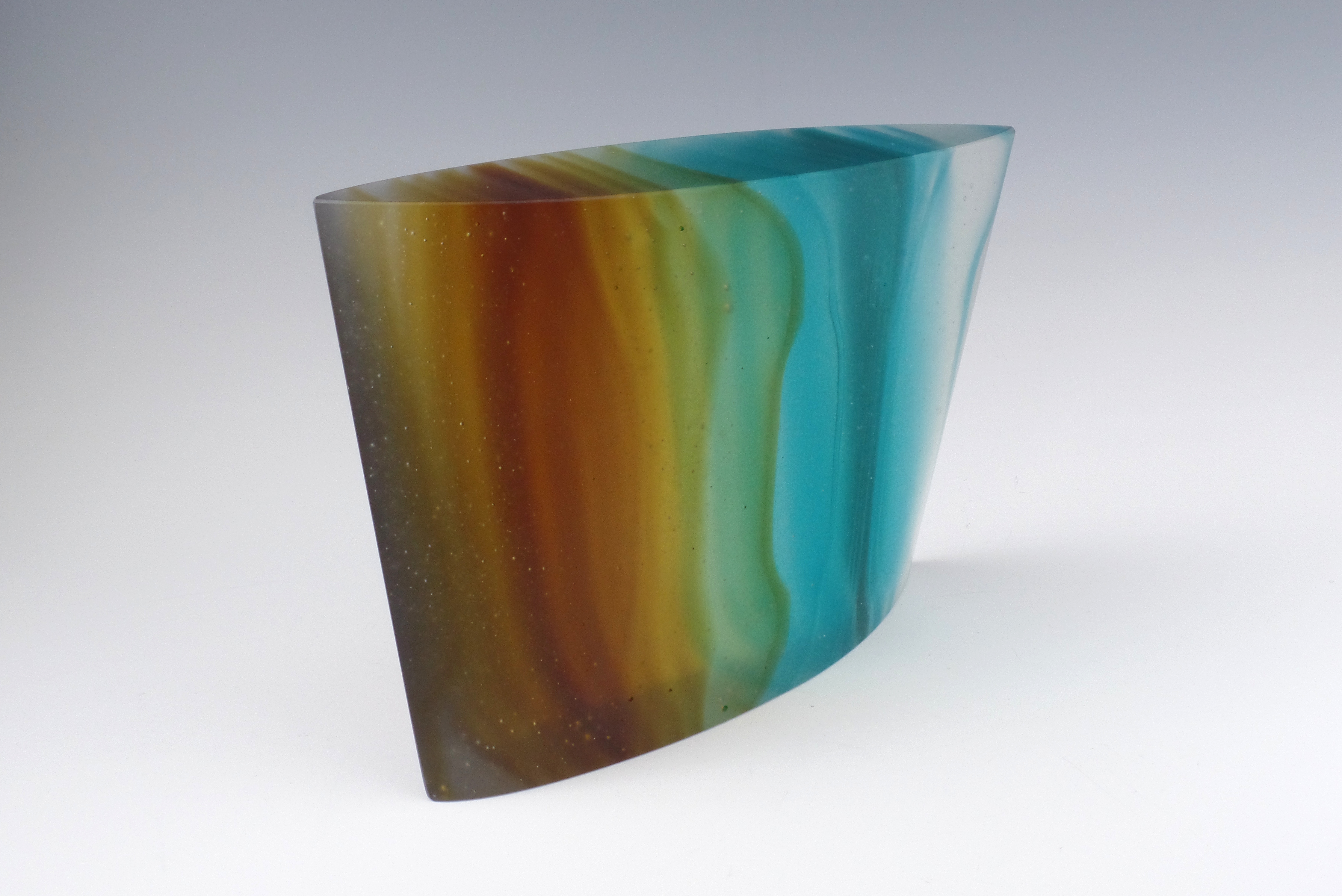 "Torqued"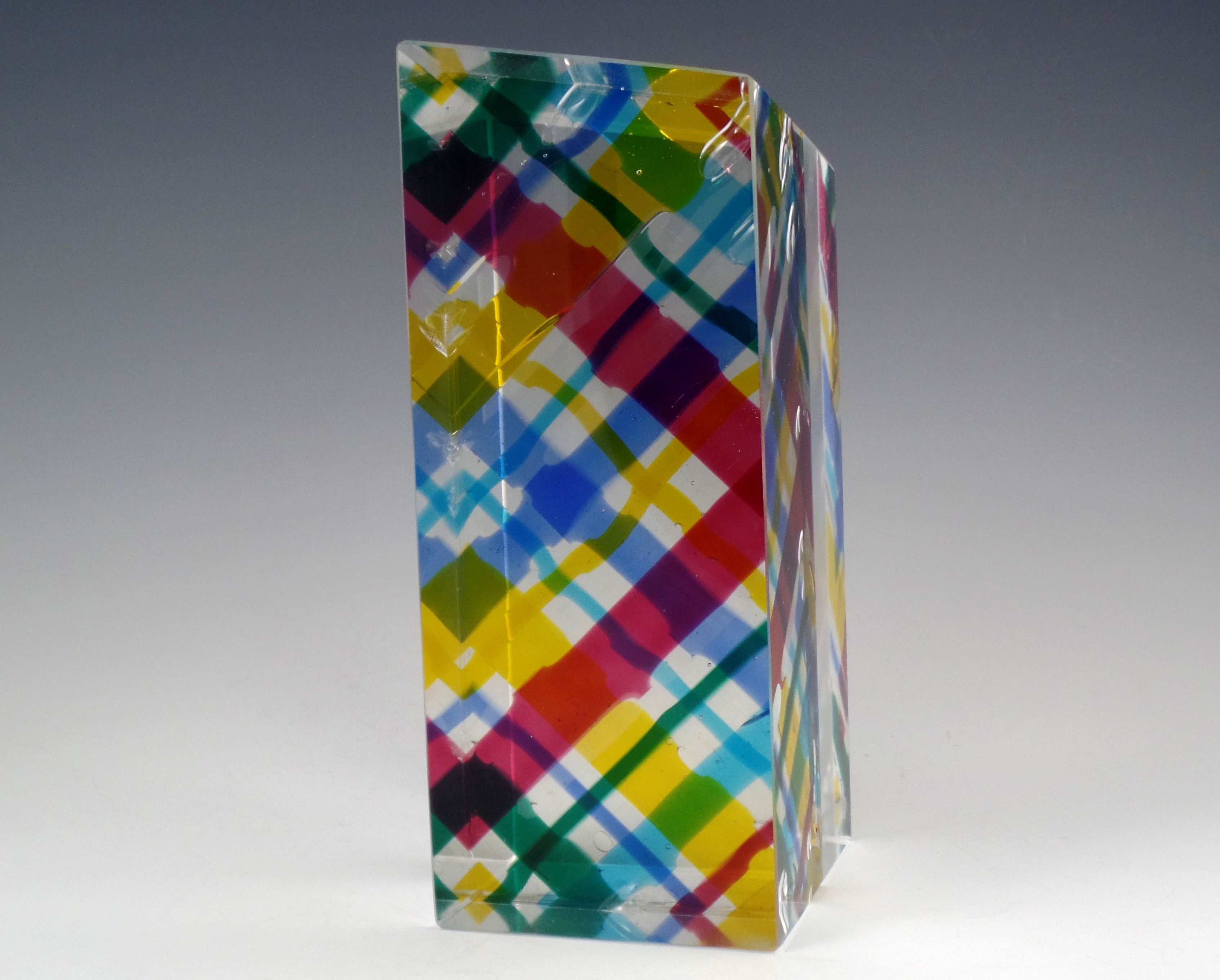 "Domesticated Plaid"