Email:ken@kenmaynardglass.co.uk
Region:North East England
Technique:Kiln work, Leaded and stained
Occupation:Artist
Discipline:Decorative, Design, Fine art
Areas of Interest:Exhibition, Manufacturing, Techniques
Country:United Kingdom
Ken Maynard
I am a glass artist living in Sunderland and most evenings can be found in my workshop creating, making or playing with glass. Mostly fused glass but I also love creating leaded panels. Being a keen fell runner a lot of my inspiration comes from the areas I run in and also from the wonderful North East coastline where I live.
I've been very busy during lockdown mainly making lovely rainbow curves and donating some money from their sales to local NHS charities. I also made some cute little rainbow light catchers for key worker friends of mine but word got round and these have proved extremely popular keeping me and my small kiln very busy every evening.
I have many ideas which will be created in glass in the coming months and I will share these on my website which is under construction now, and also my fb page.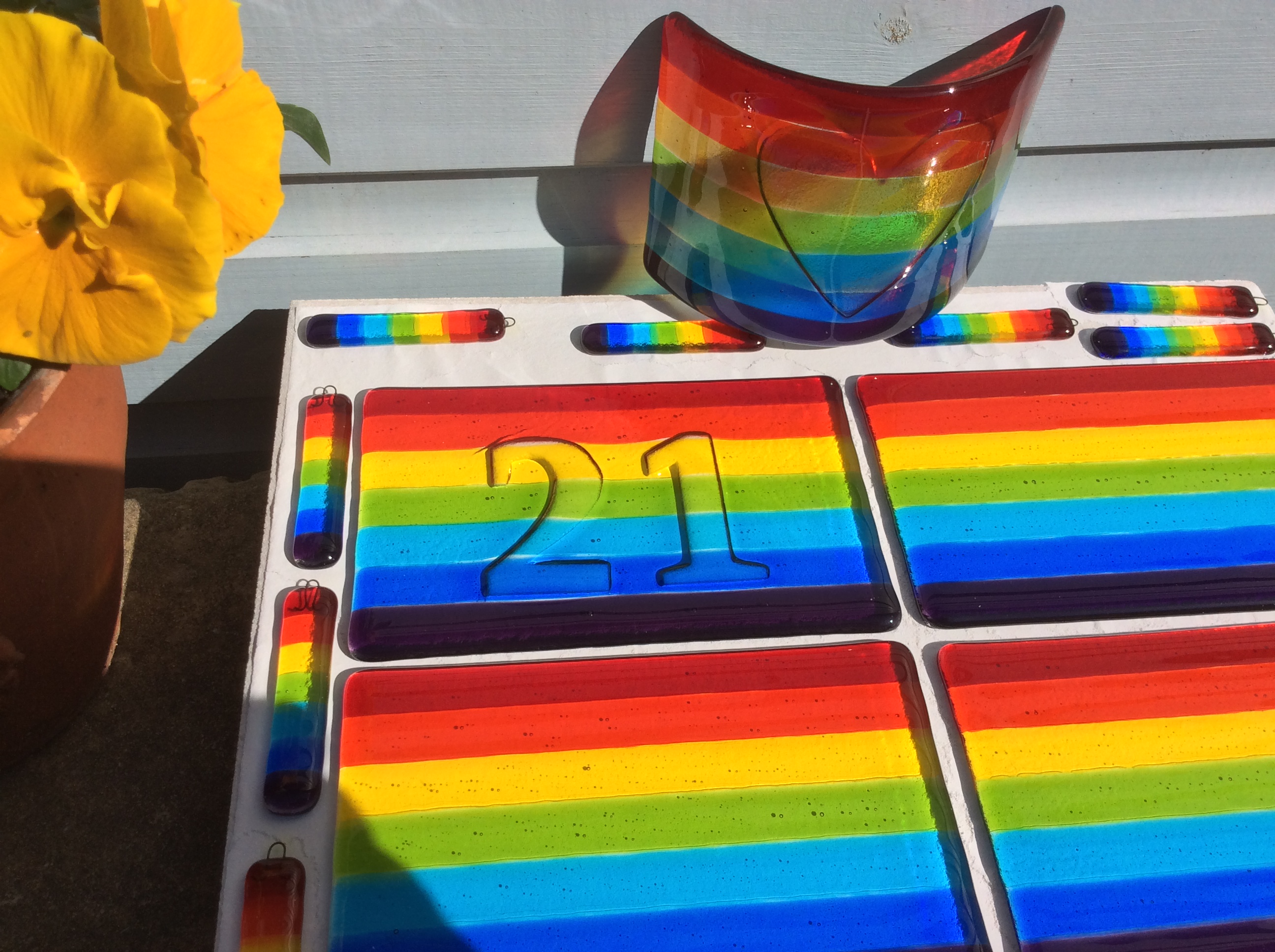 Straight from the kiln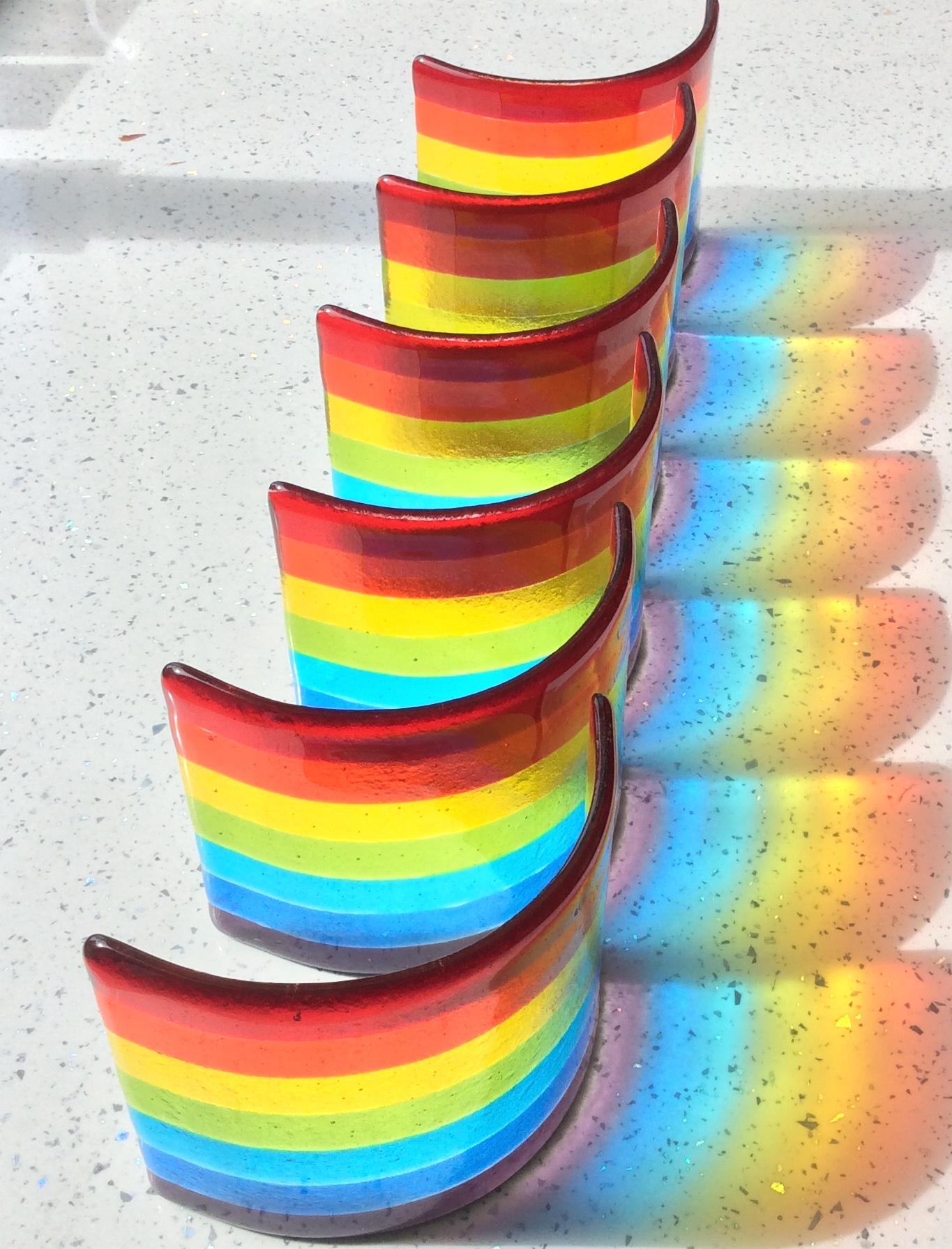 Rainbow curves , K Maynard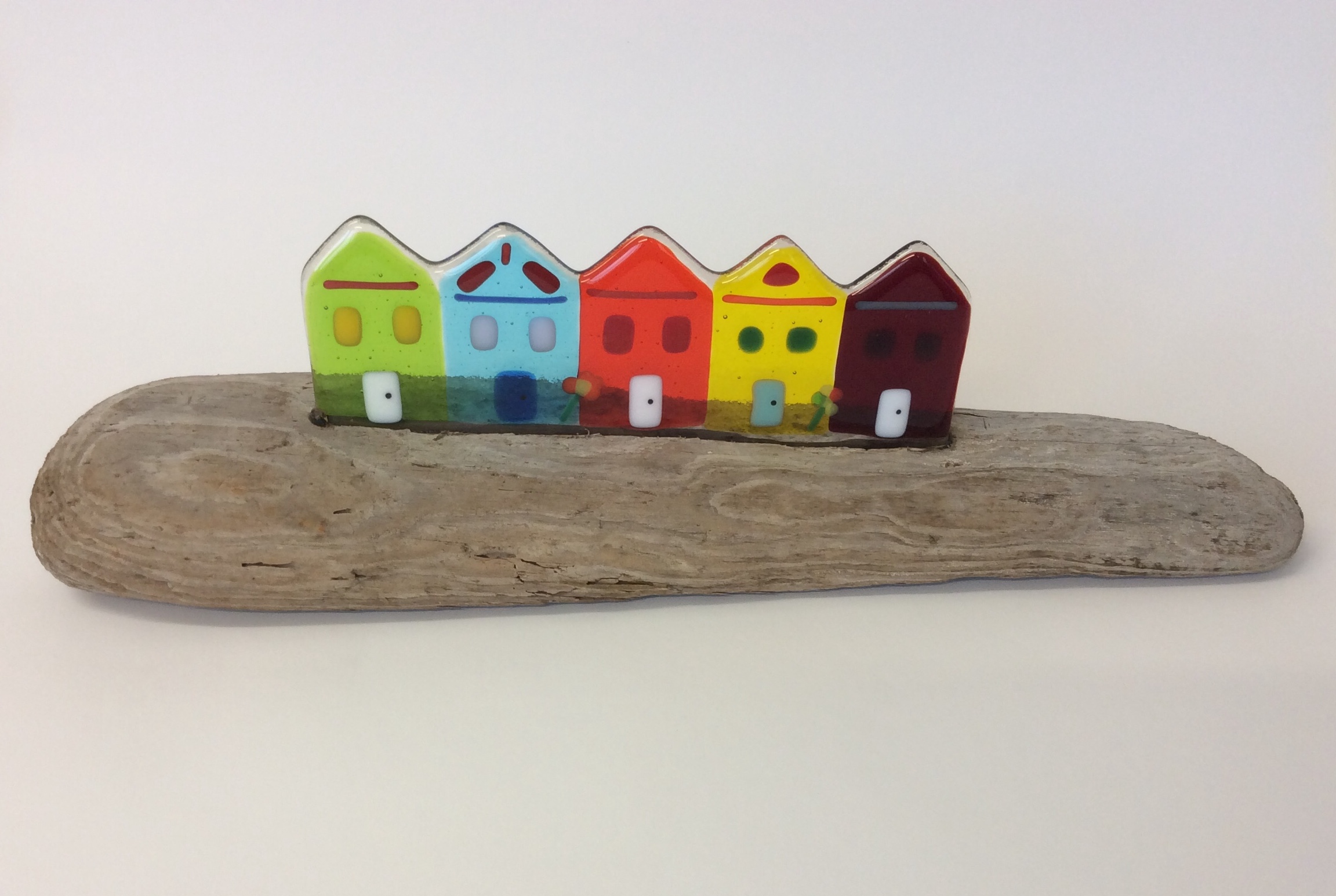 Beach huts on local driftwood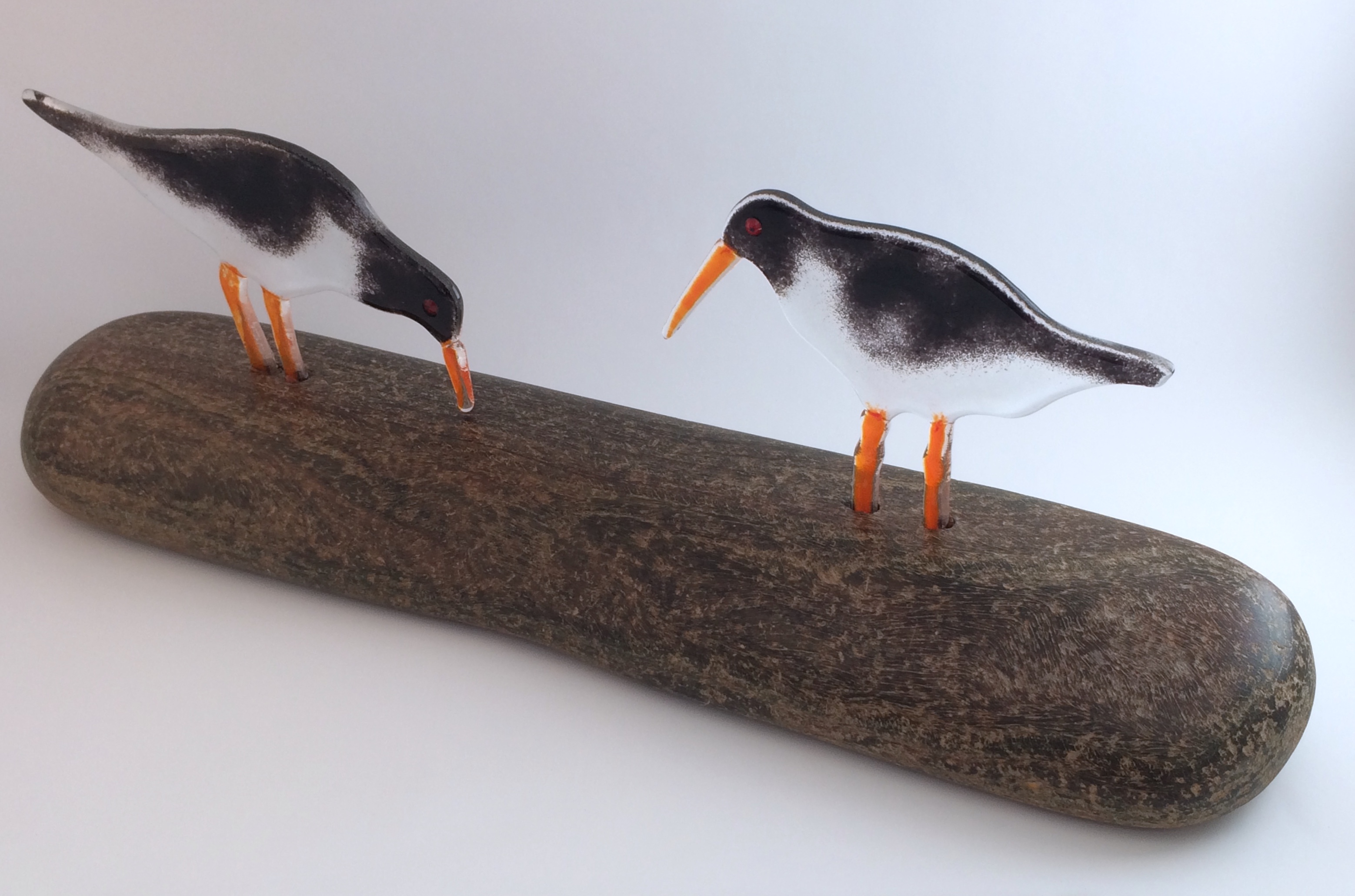 Oyster Catchers on Ryhope Beach , K Maynard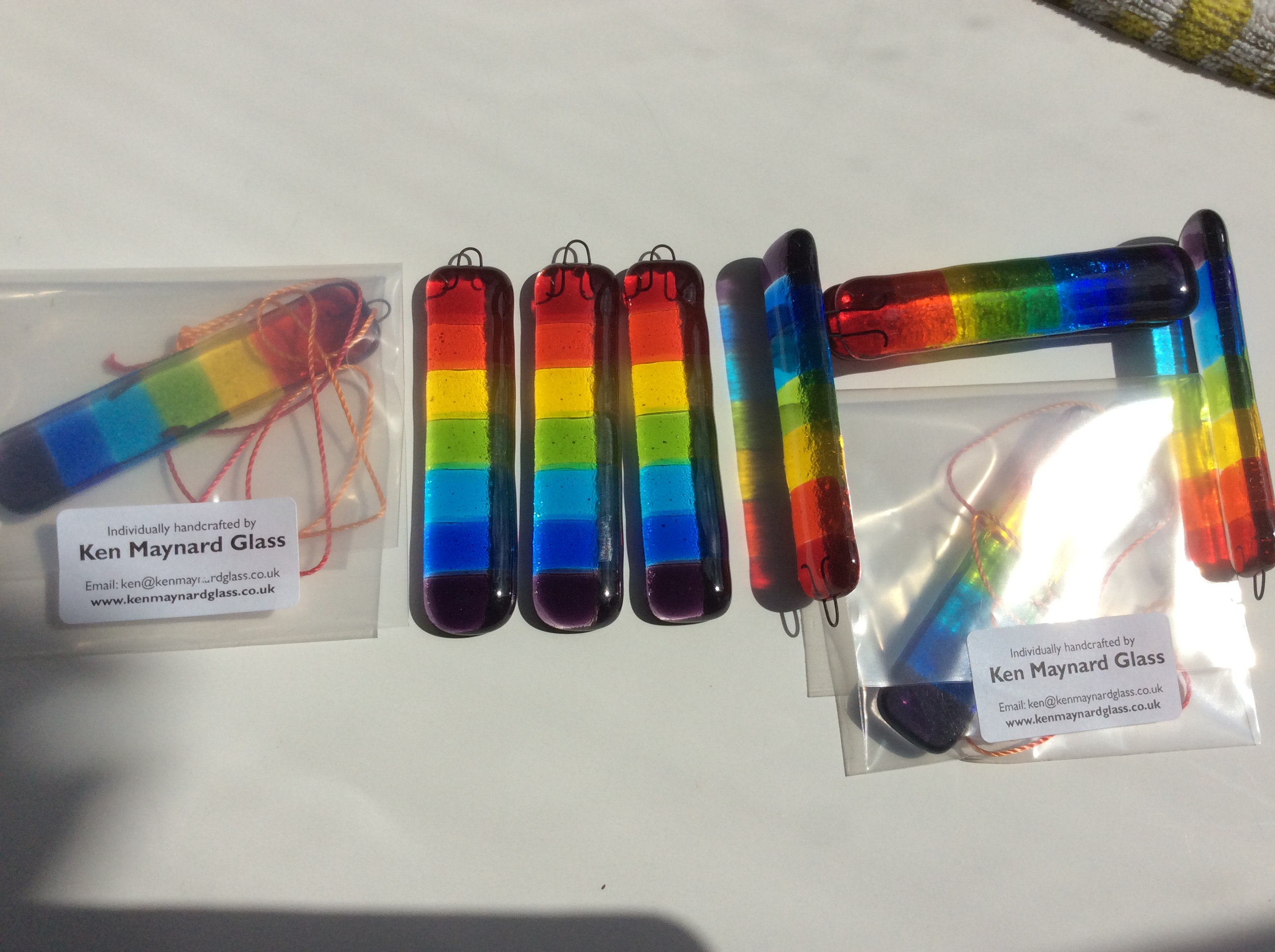 Rainbow Light Catchers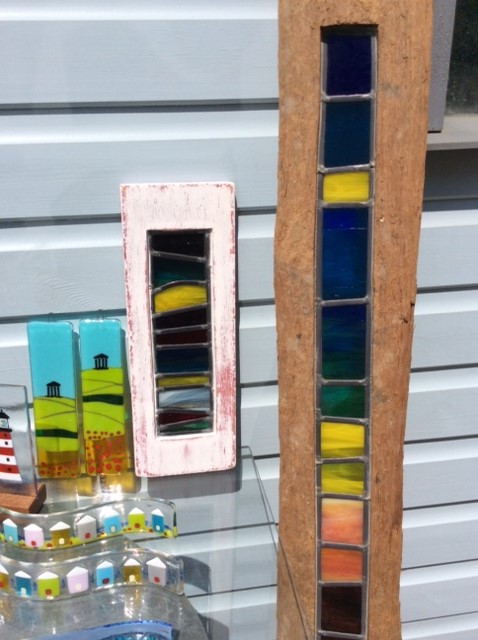 , K Maynard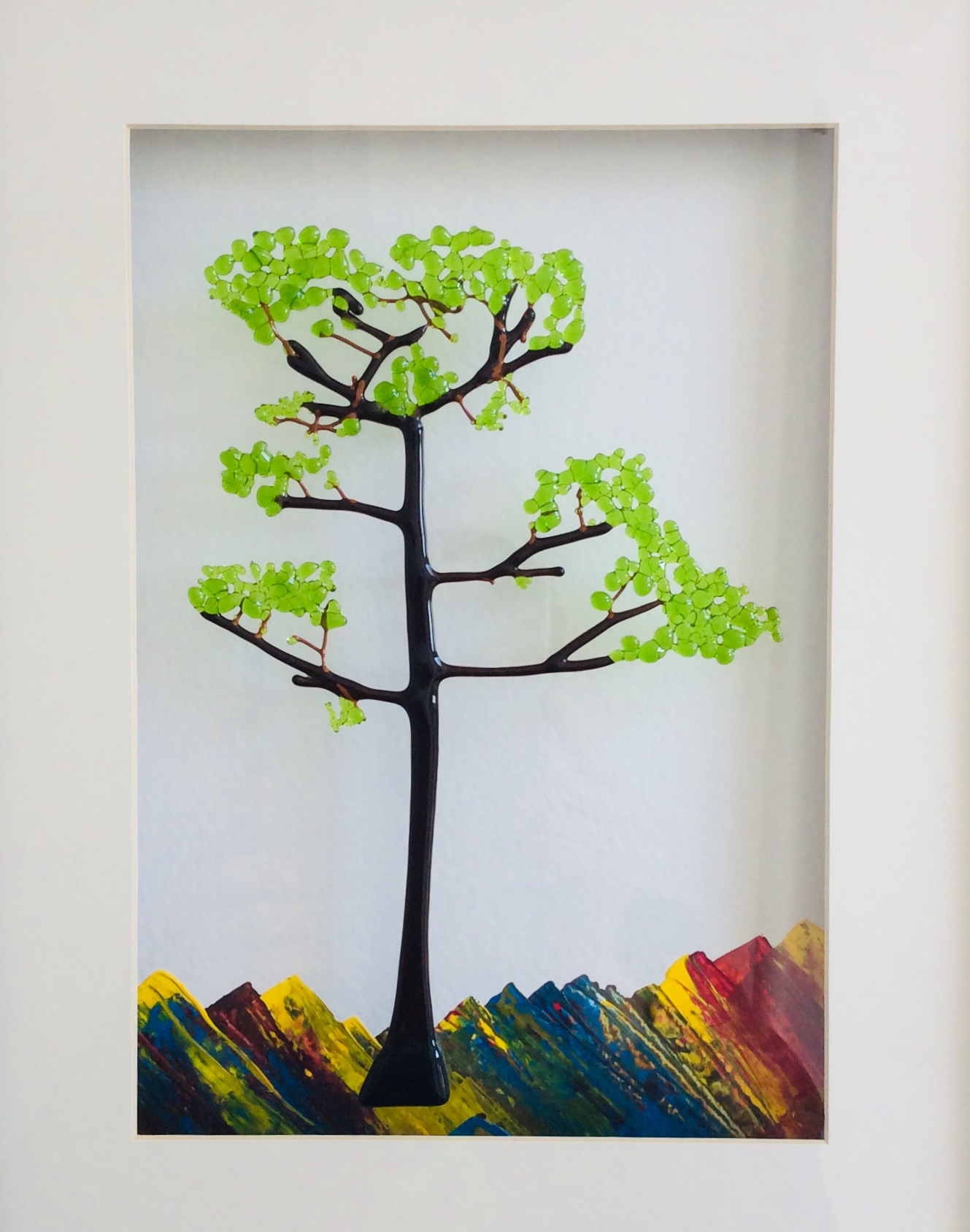 Scots Pine in frame , K Maynard