Keel,Viv
I live and work in Sheffield. Initially most of my work was almost always made using recycled float glass, often with wire inclusions. I rarely use colour, as I like the simplicity of clear glass and wire - a bit like line drawings. Since 2014, though still often working with float glass, I have been experimenting with lead crystal. Most of this work comprises lead crystal formed to drape over natural objects such as rock or wood. The qualities of the lead crystal mean that from different viewpoints the rock or wood is either visible or obscured by refractions.
I started working with glass in 2009. Two years later I bought my own kiln and was then able to experiment freely – at times to the point of obsession!
I show work in The Cuppola Gallery, Sheffield and in Junction Art Gallery in Woodstock.
I have participated in several Open Art weekends.
In 2014 I had a piece, rock – sand – glass, shown (and sold) in the Royal Academy Summer Exhibition.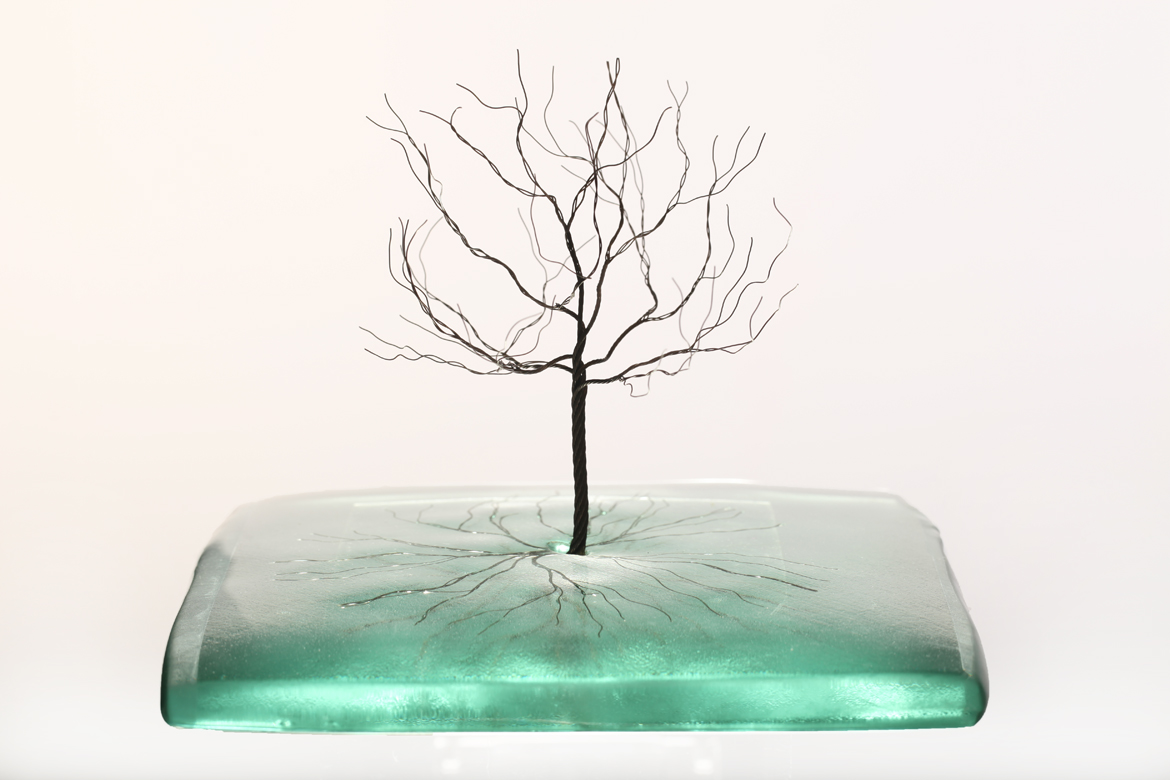 winter tree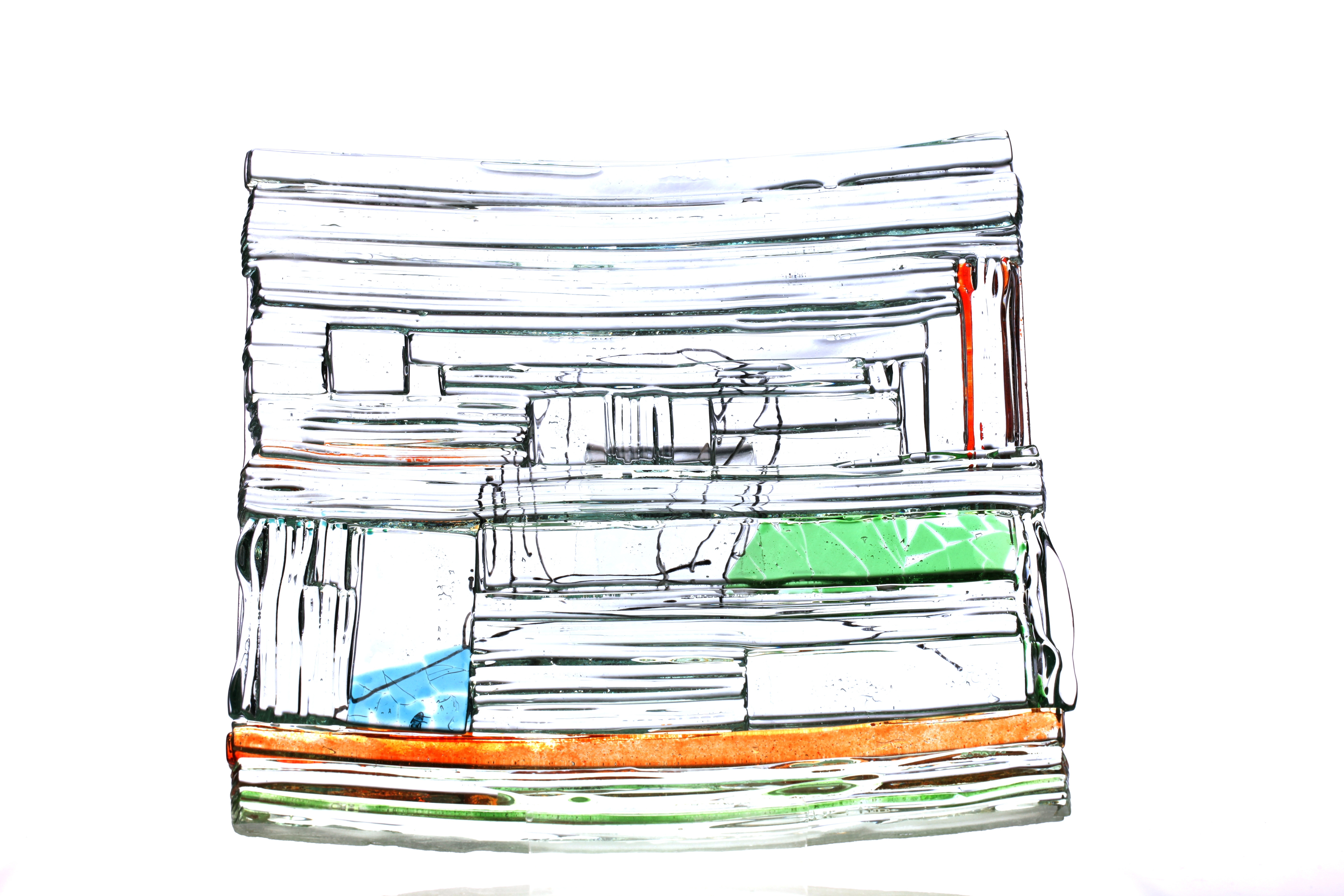 barely visible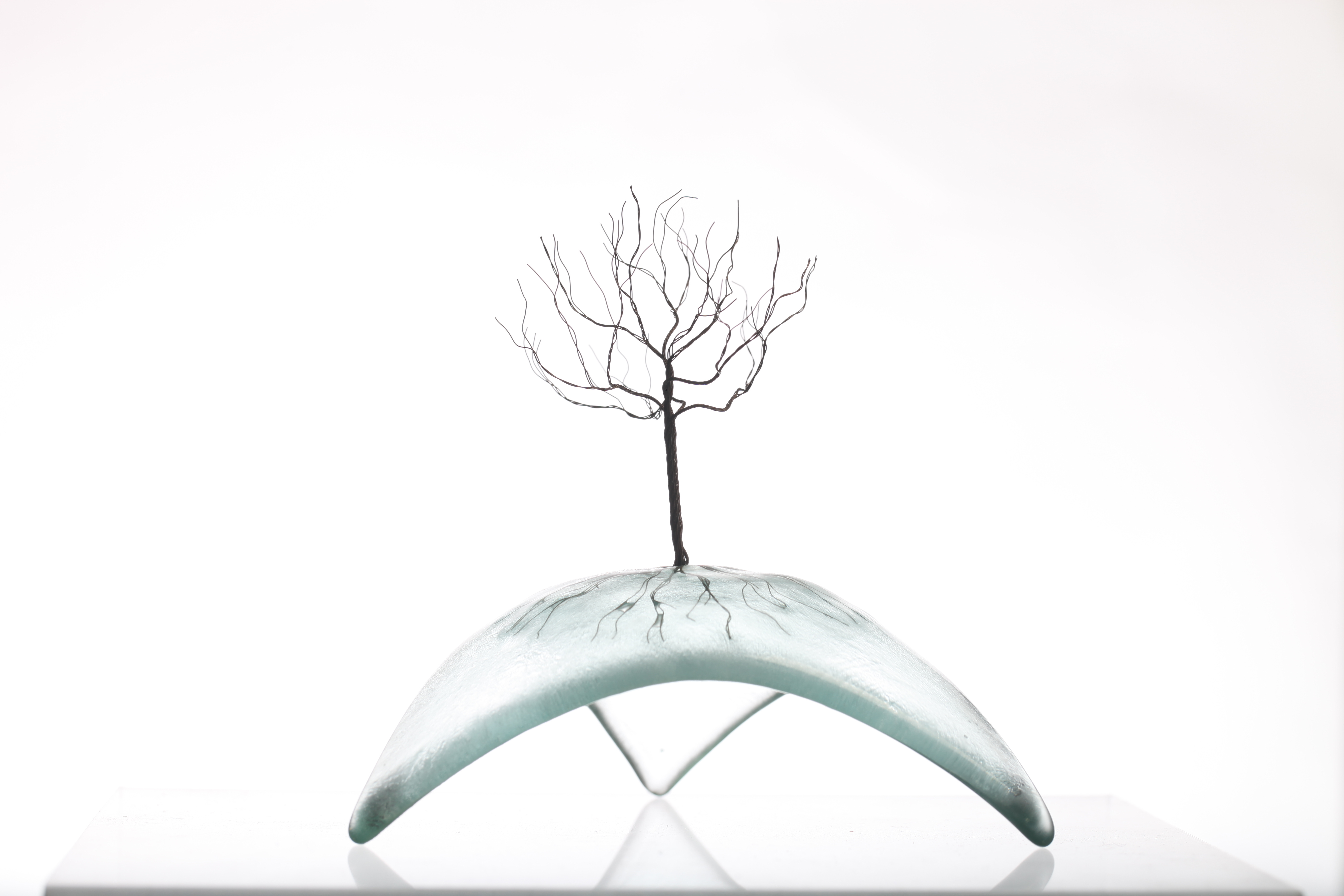 tree on a hill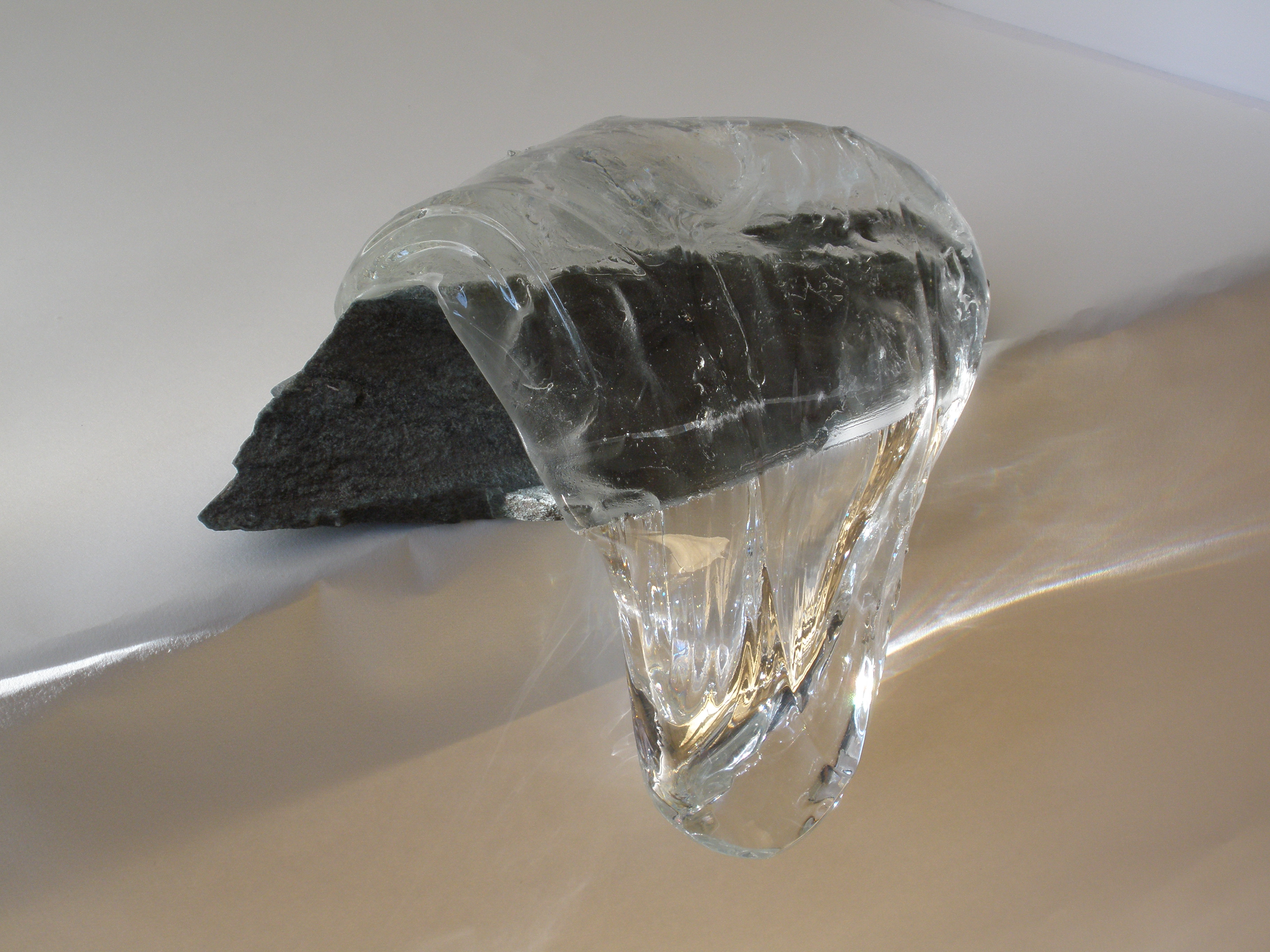 falling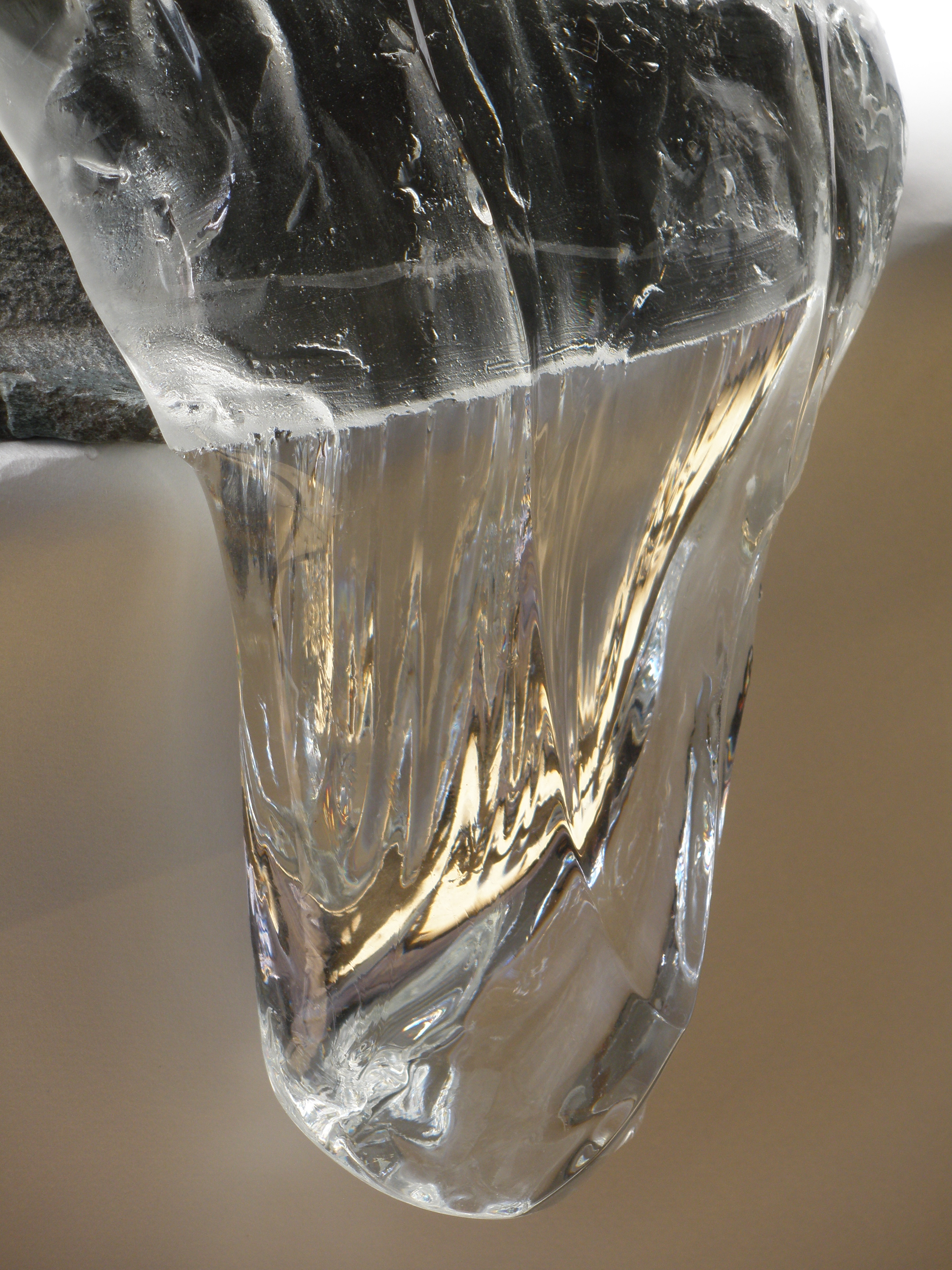 falling (detail)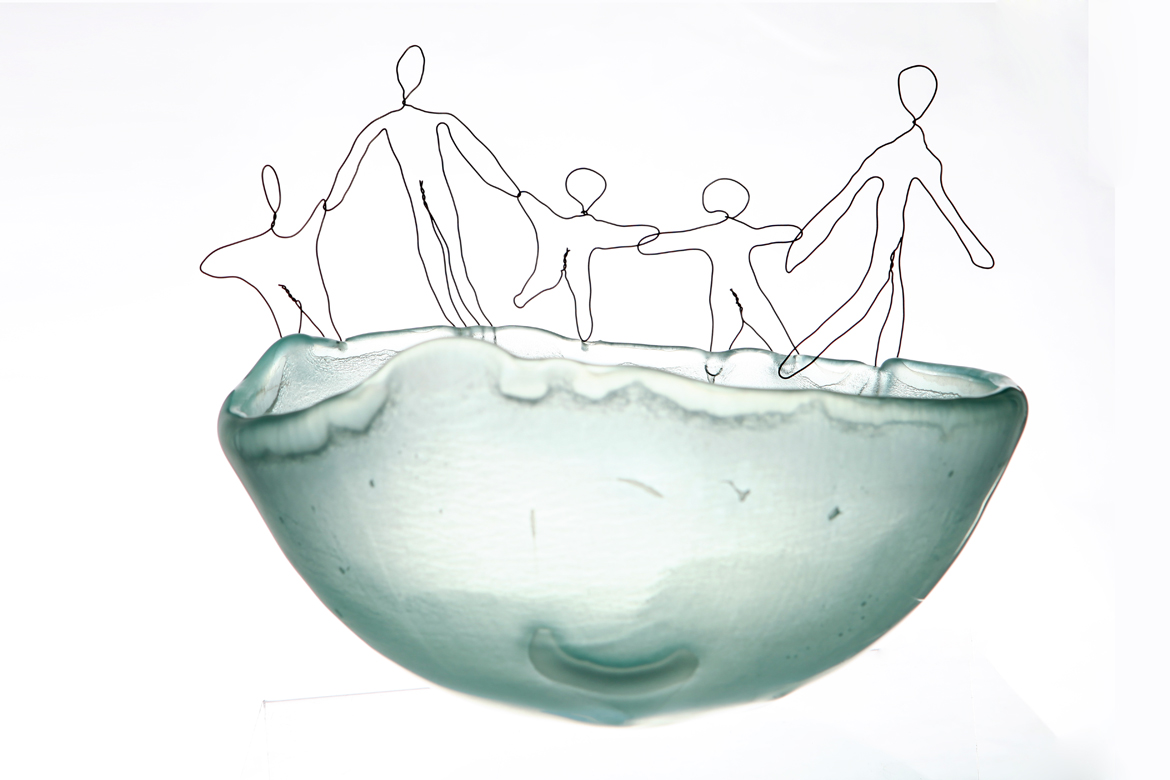 people bowl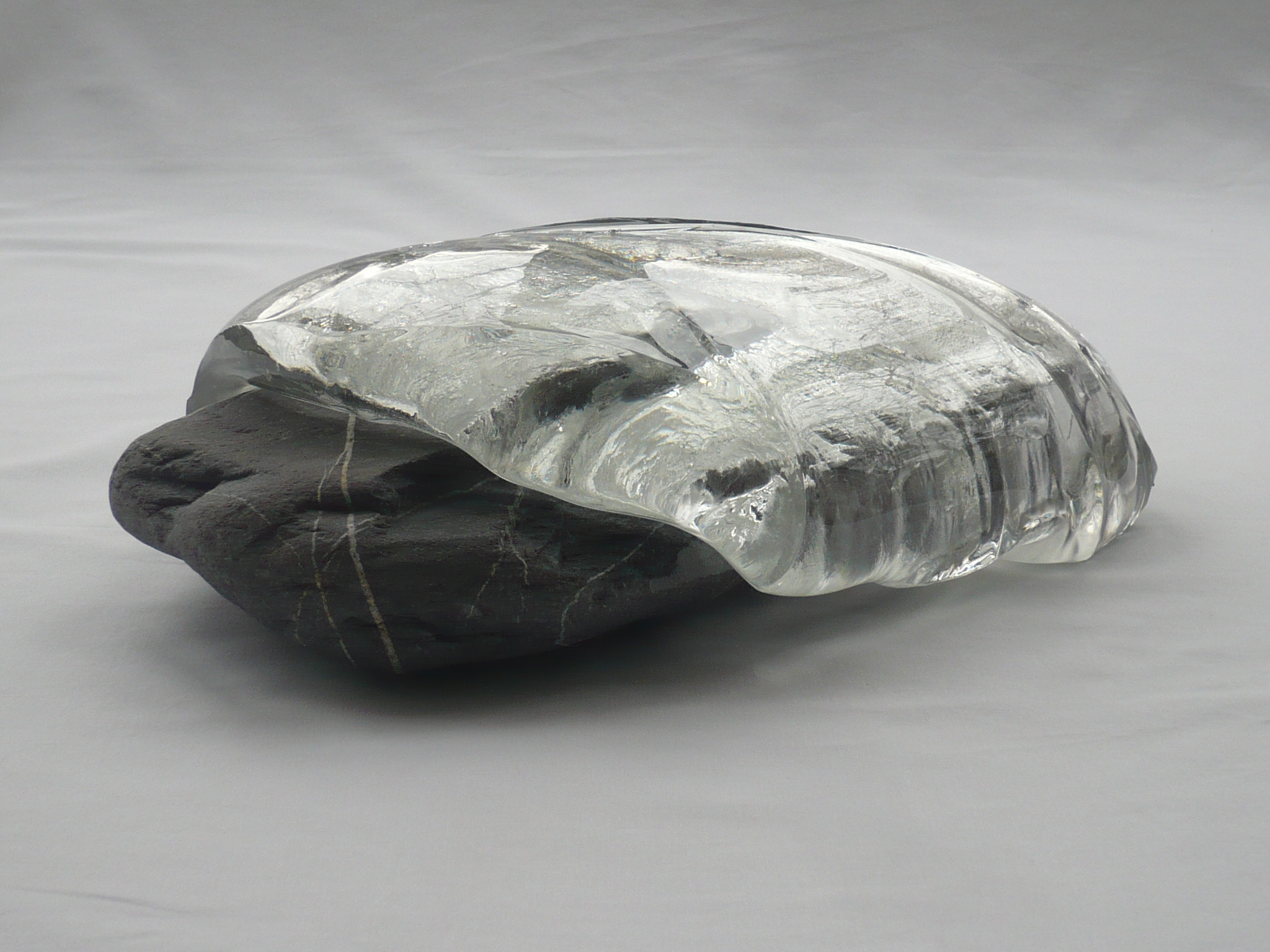 glass - rock - sand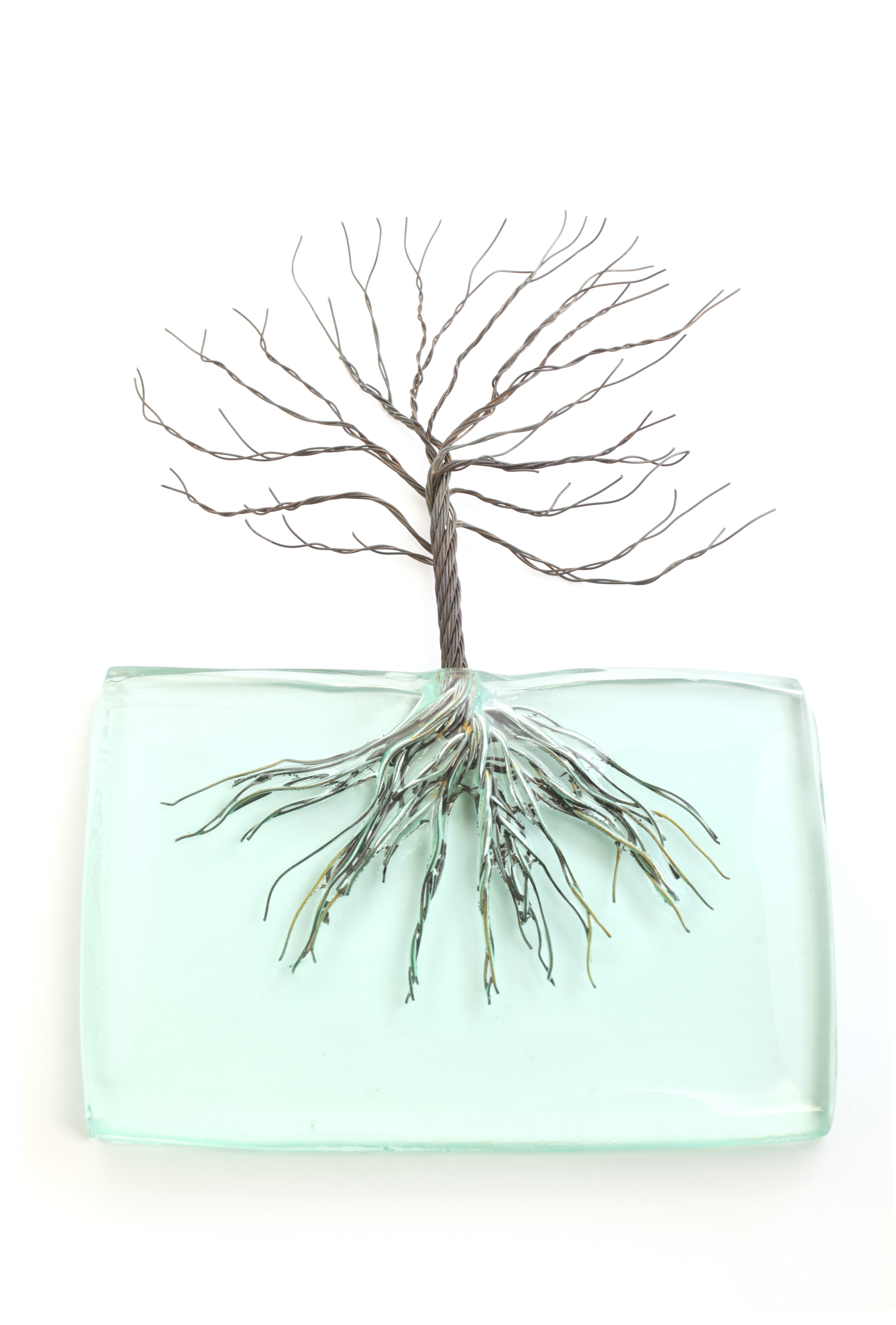 roots