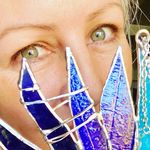 Karen Beggs
I am a stained glass artist based just south of Edinburgh, Scotland. I make mountains, landscapes and other things inspired by the colours and textures I work with. All my work is copper foil, but never say never... I don't use templates so every design really is a one-off starting with my own drawings. I also do commissioned work, so please get in touch if there is something in particular you would like. I can't promise I'll take it on as I will only do commissions that fit my style, but send me your ideas and we can take it from there. Mountains are a particular favourite.
Favourite recent projects have included a pair of 70s bell-bottoms for a restaurant of the same name and I've recreated some of the victims of the Scottish witch trials of the 1600s.
I really love mountain silhouettes and enjoy picking colours and textures that reflect the landscapes.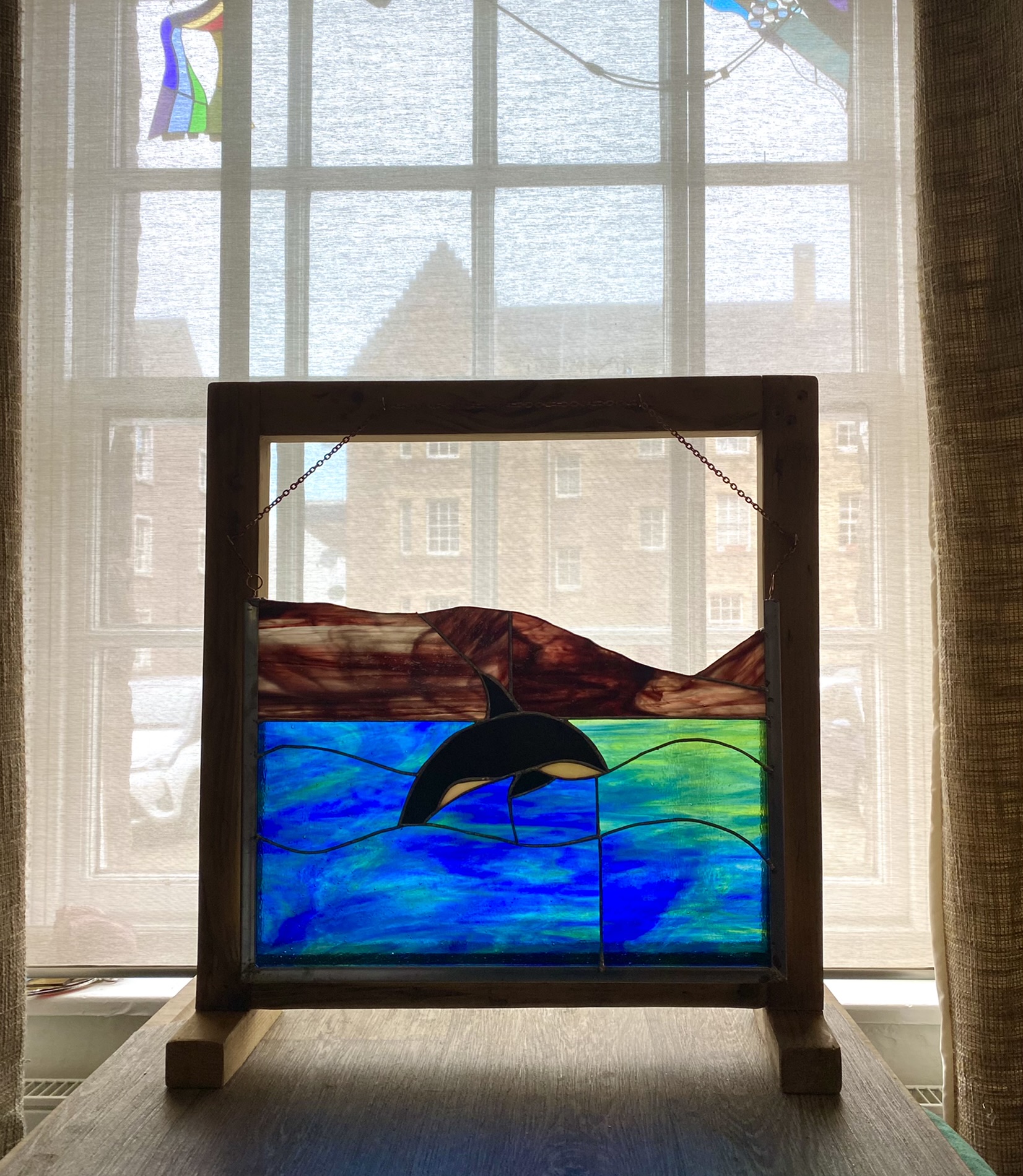 Orca in Scotland (Juno) , KayBee Glass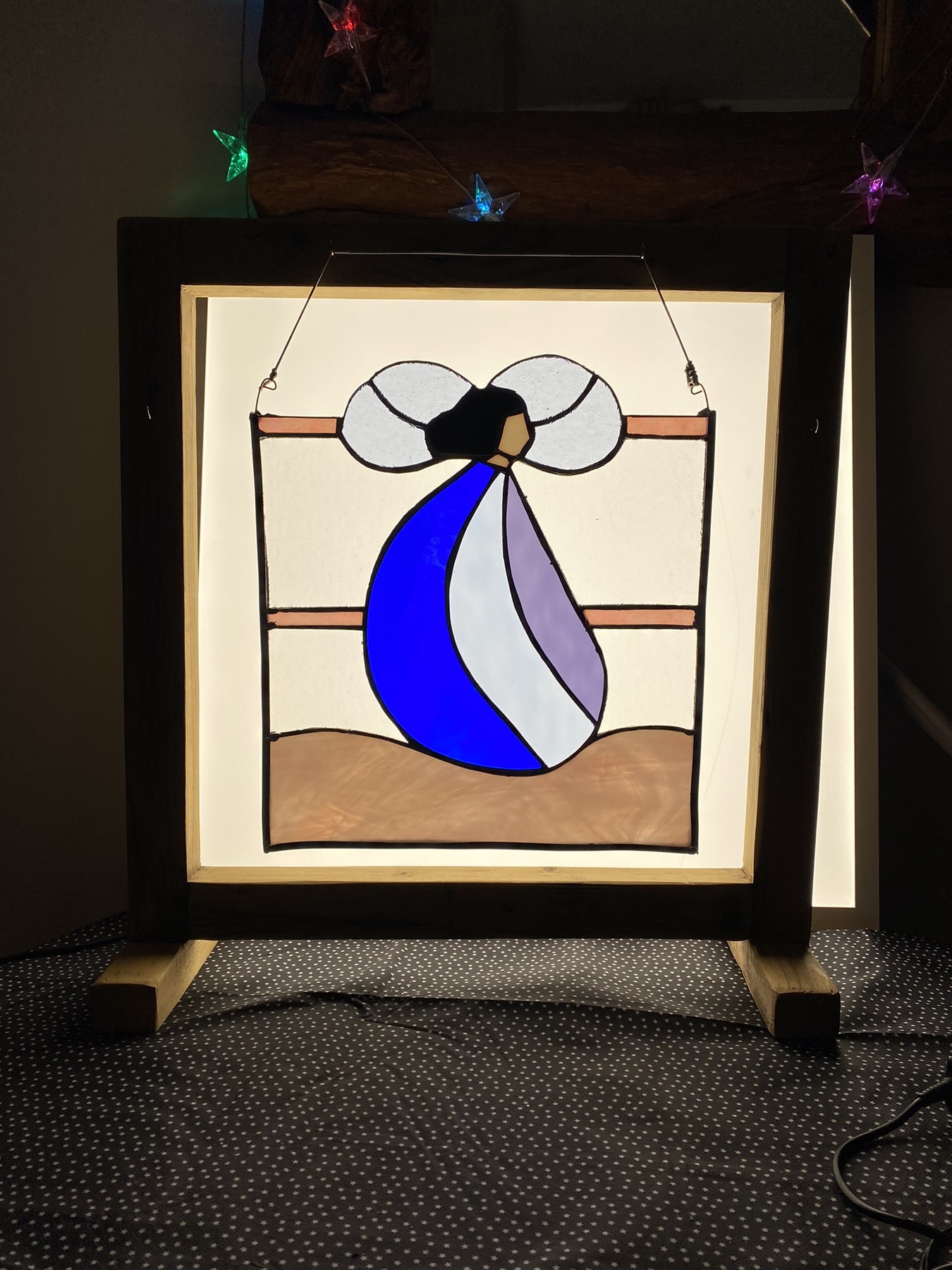 Margaret Macdonald Mackintosh , KayBee Glass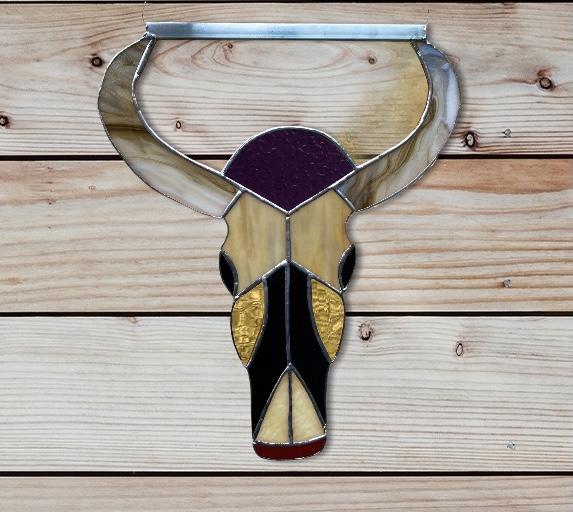 Brahma Bull , KayBee Glass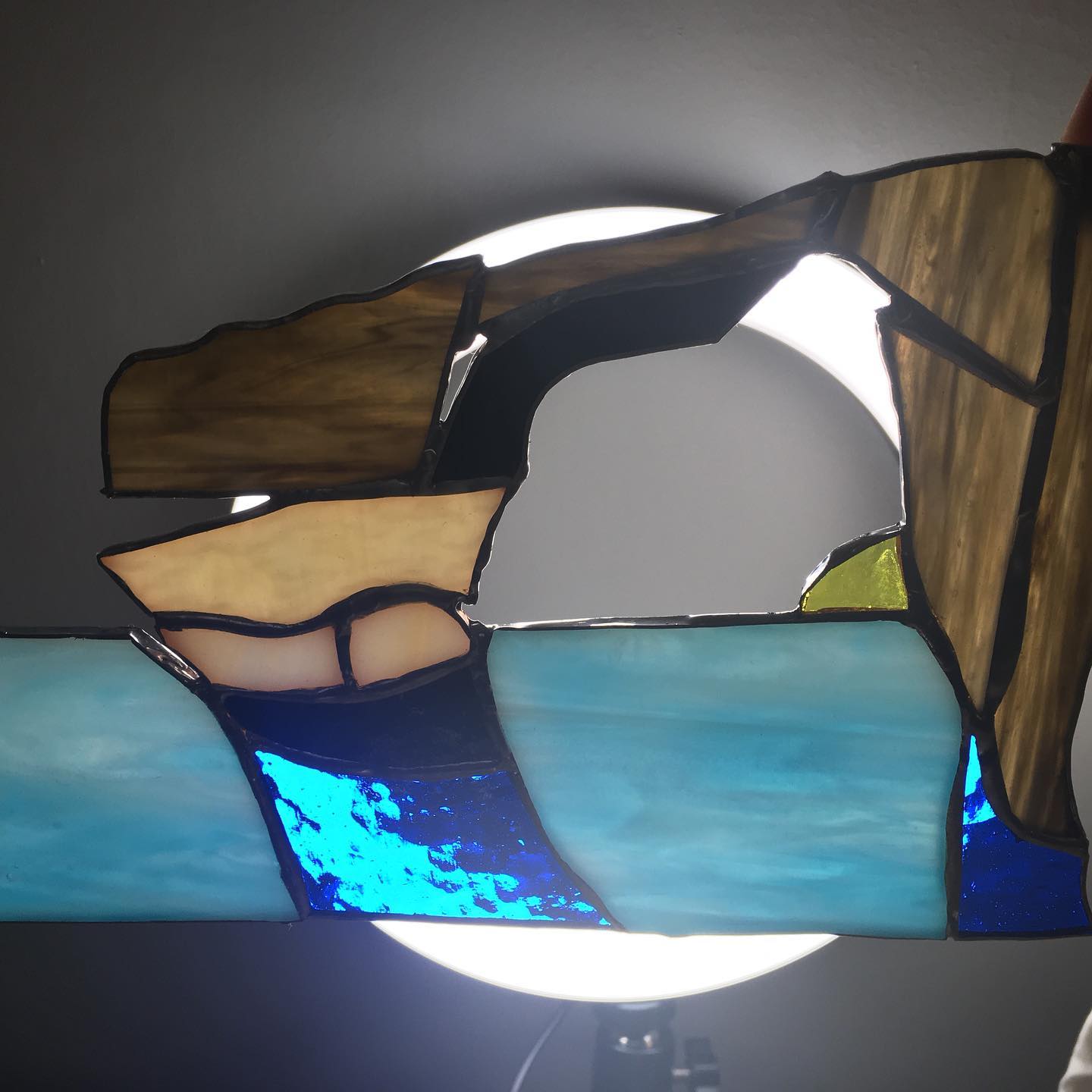 Azure window, Gozo , KayBee Glass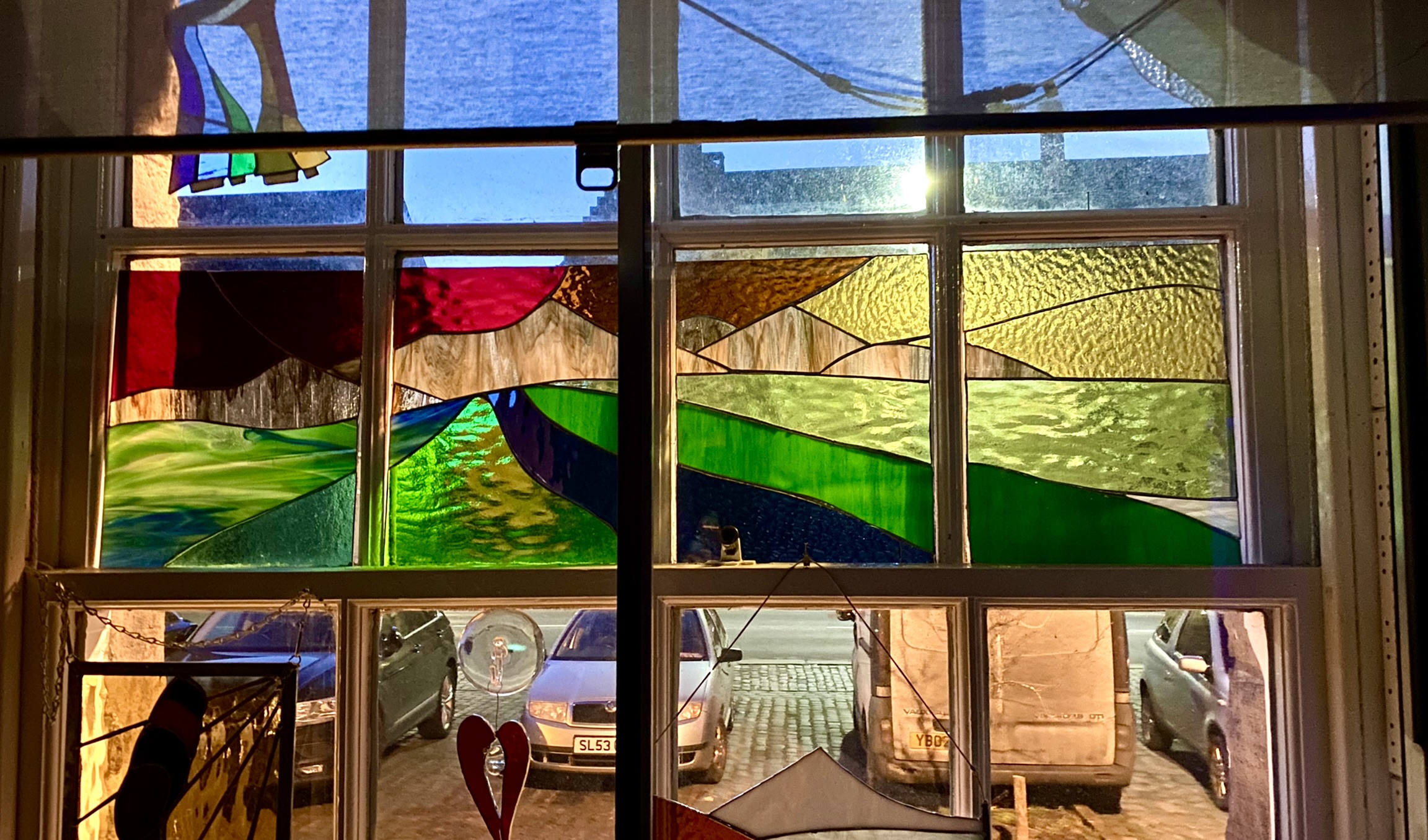 Cuillins tryptic , KayBee Glass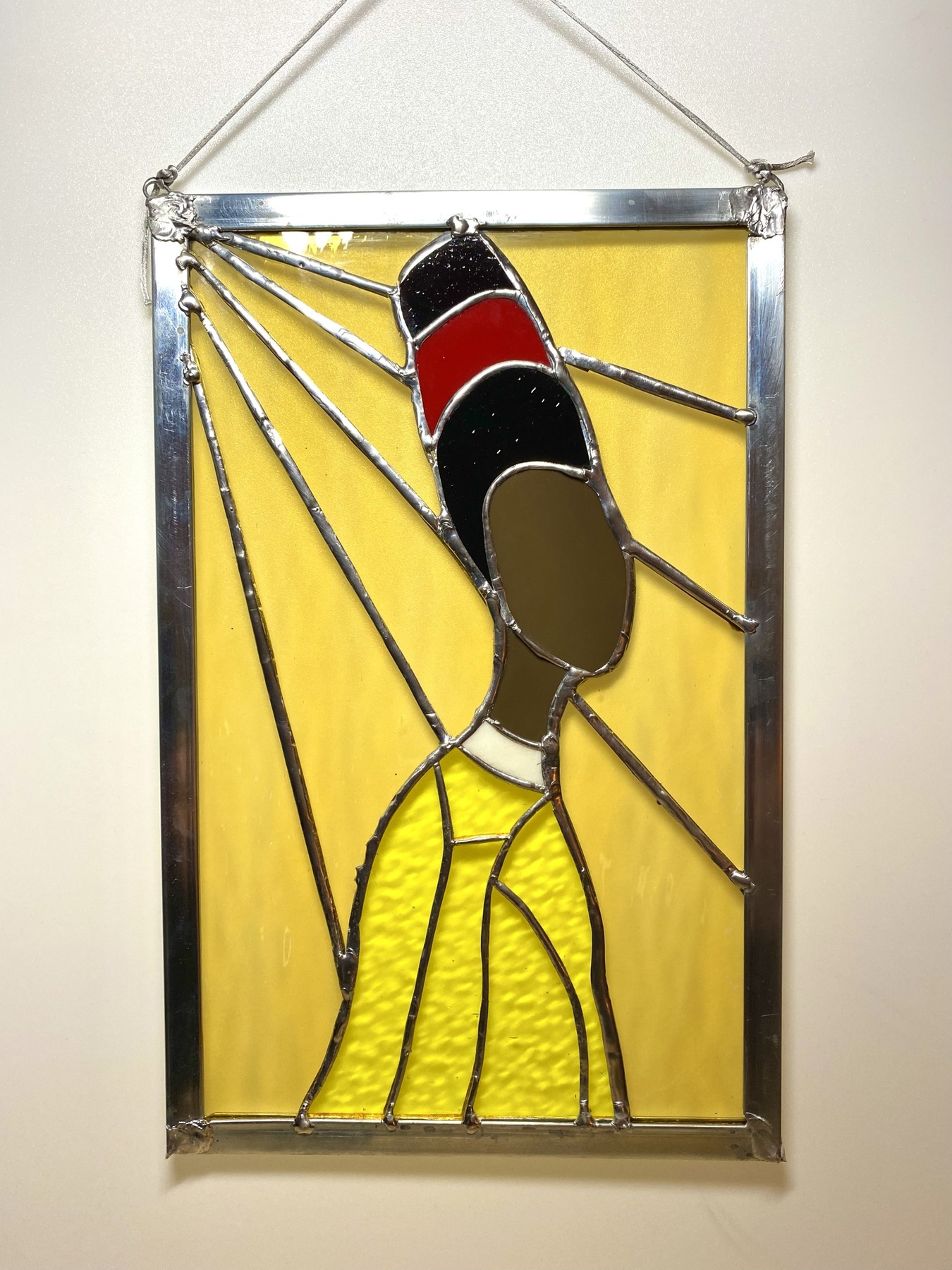 Amanda Gorman , KayBee Glass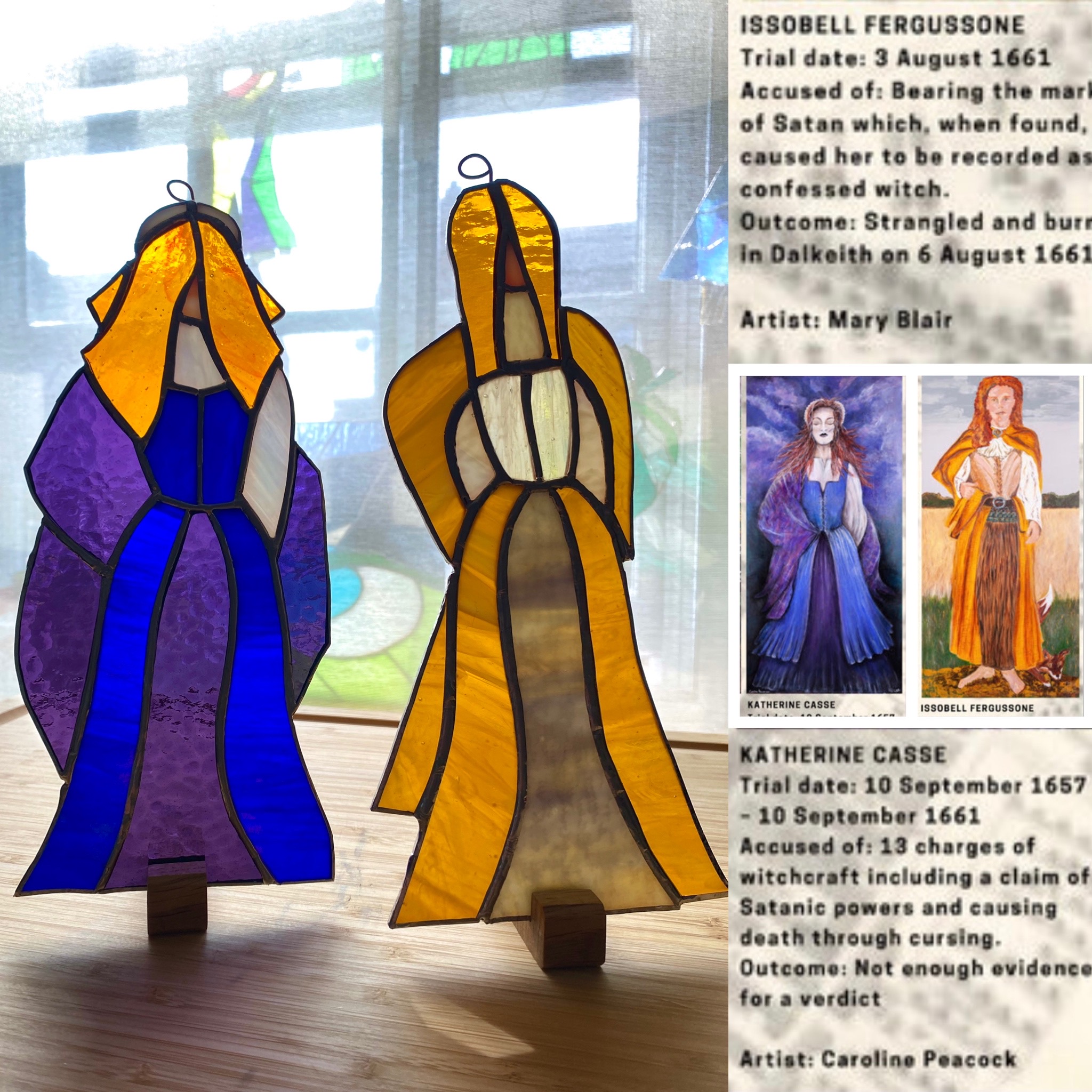 They called them witches , Based on original paintings by Caroline Peacock and Mary Blair, Dalkeith.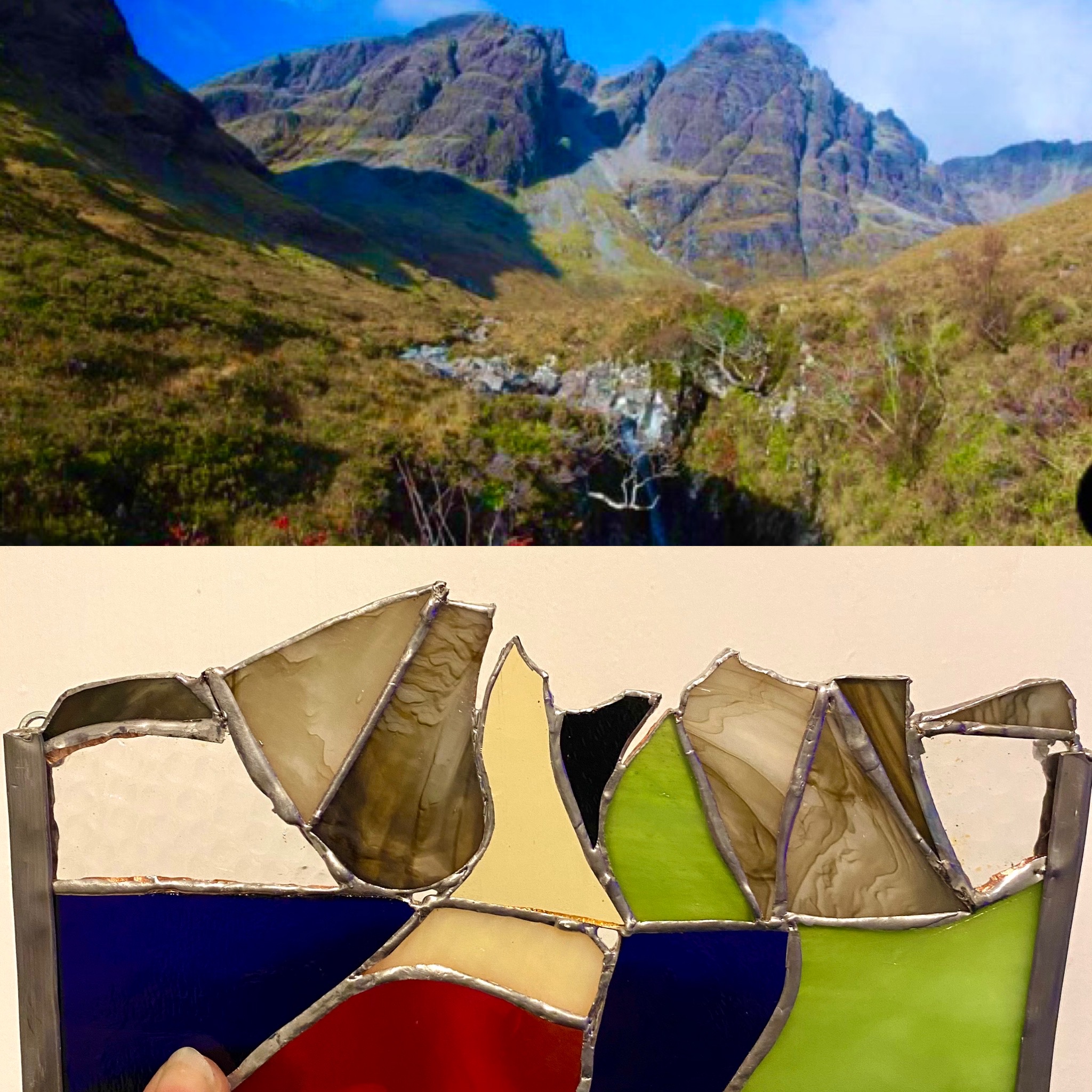 Bla Bheinn (commission) , KayBee Glass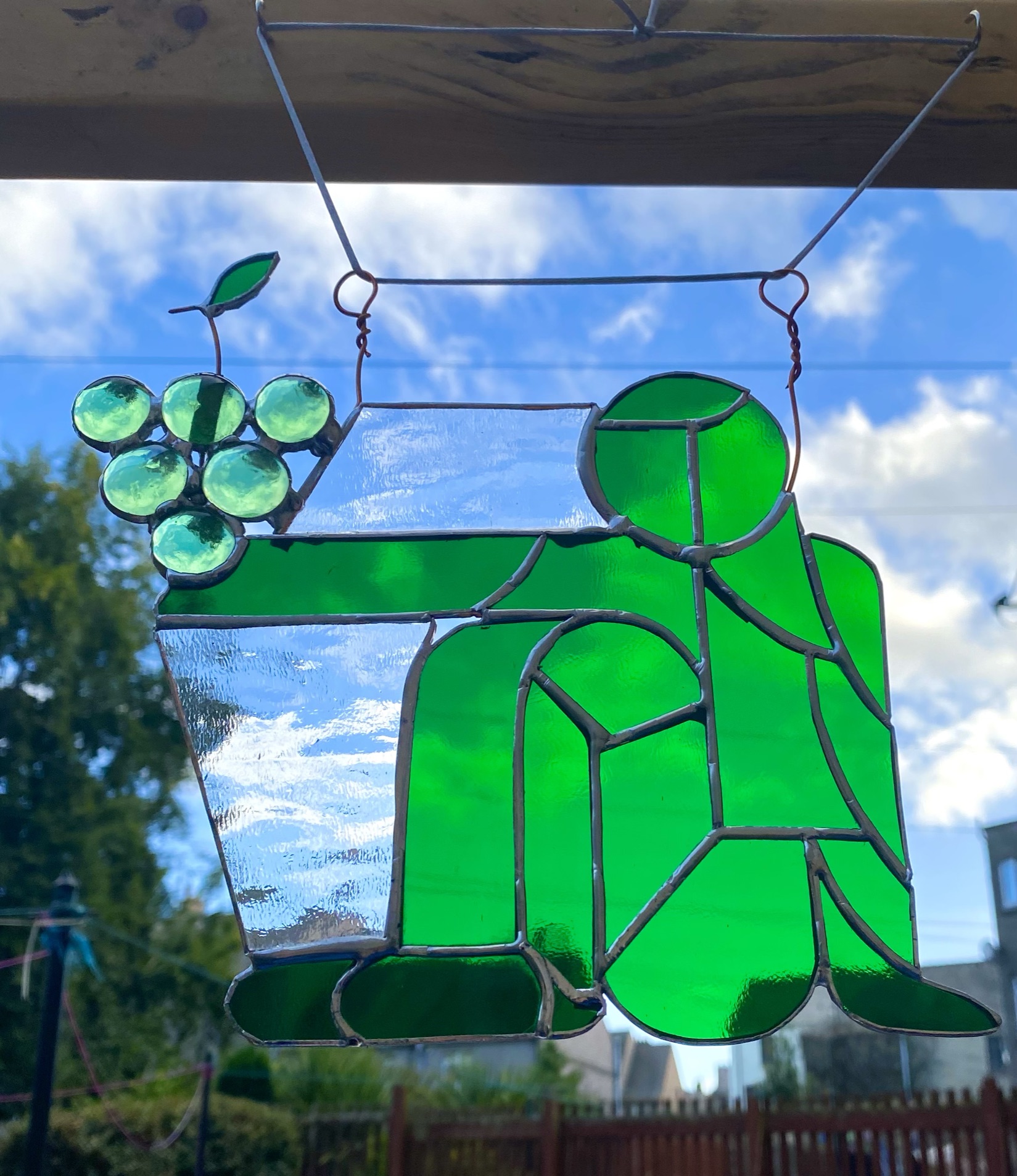 Vineyard - Eve , KayBee Glass