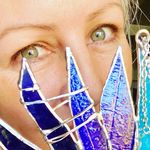 Karen Beggs
I am a fairly new stained glass artist based just south of Edinburgh, Scotland. I make mountains, landscapes, flowers, abstract panels, feathers, angels, hearts and other things inspired by the colours and textures I work with. All my work is copper foil, but never say never... I don't use templates so every design really is a one-off. I also do commissioned work, so please get in touch if there is something in particular you would like. I can't promise I'll take it on as I will only do commissions that fit my style, but send me your ideas and we can take it from there. Mountains are a particular favourite.
Favourite recent projects have included a pair of 70s bell-bottoms for a restaurant of the same name and an abstract design for an 18th, the brief being "rainbow, shards, a bit edgy and include an 18th charm".
I really love mountain silhouettes and enjoy picking colours and textures that reflect the landscapes.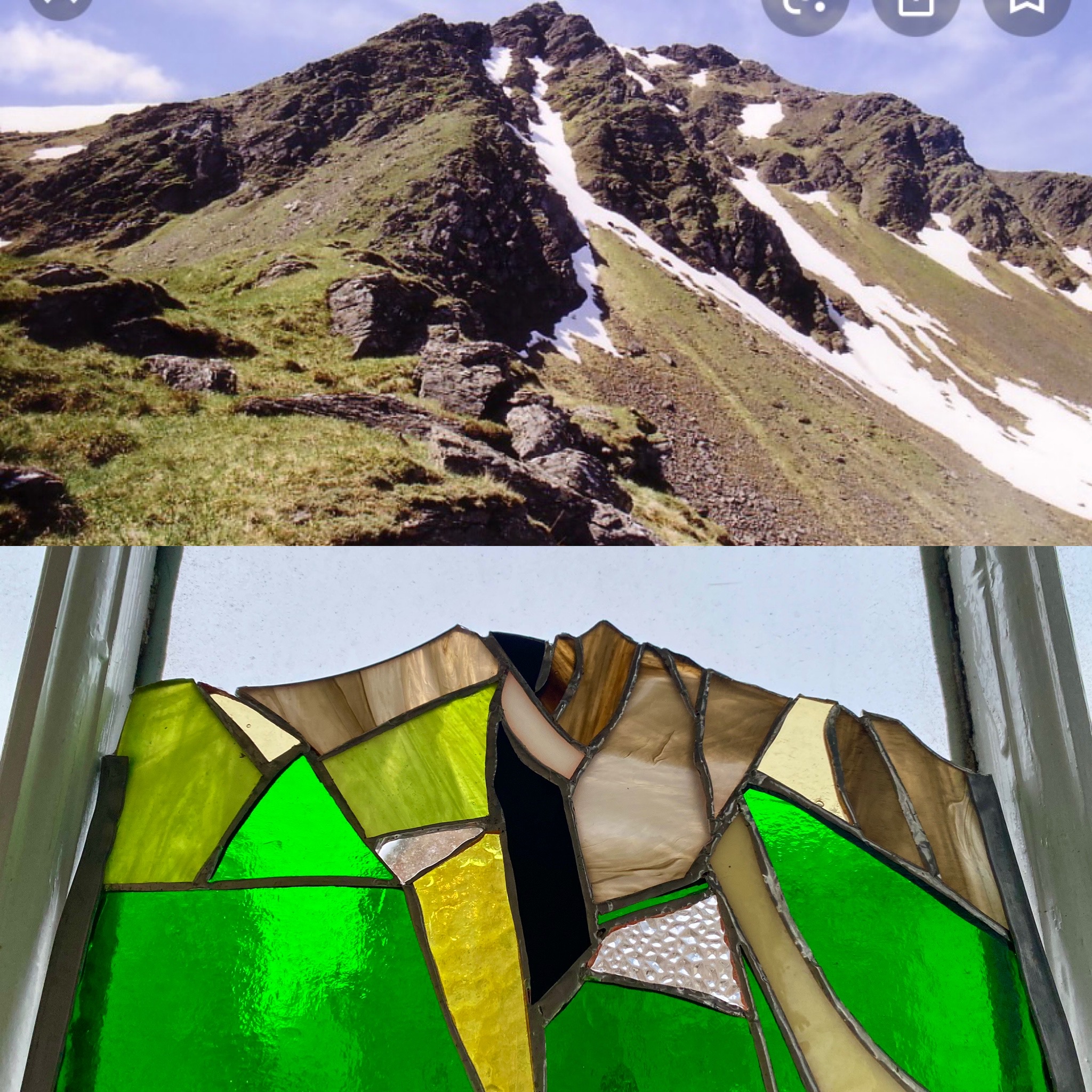 Ben Lui (commission)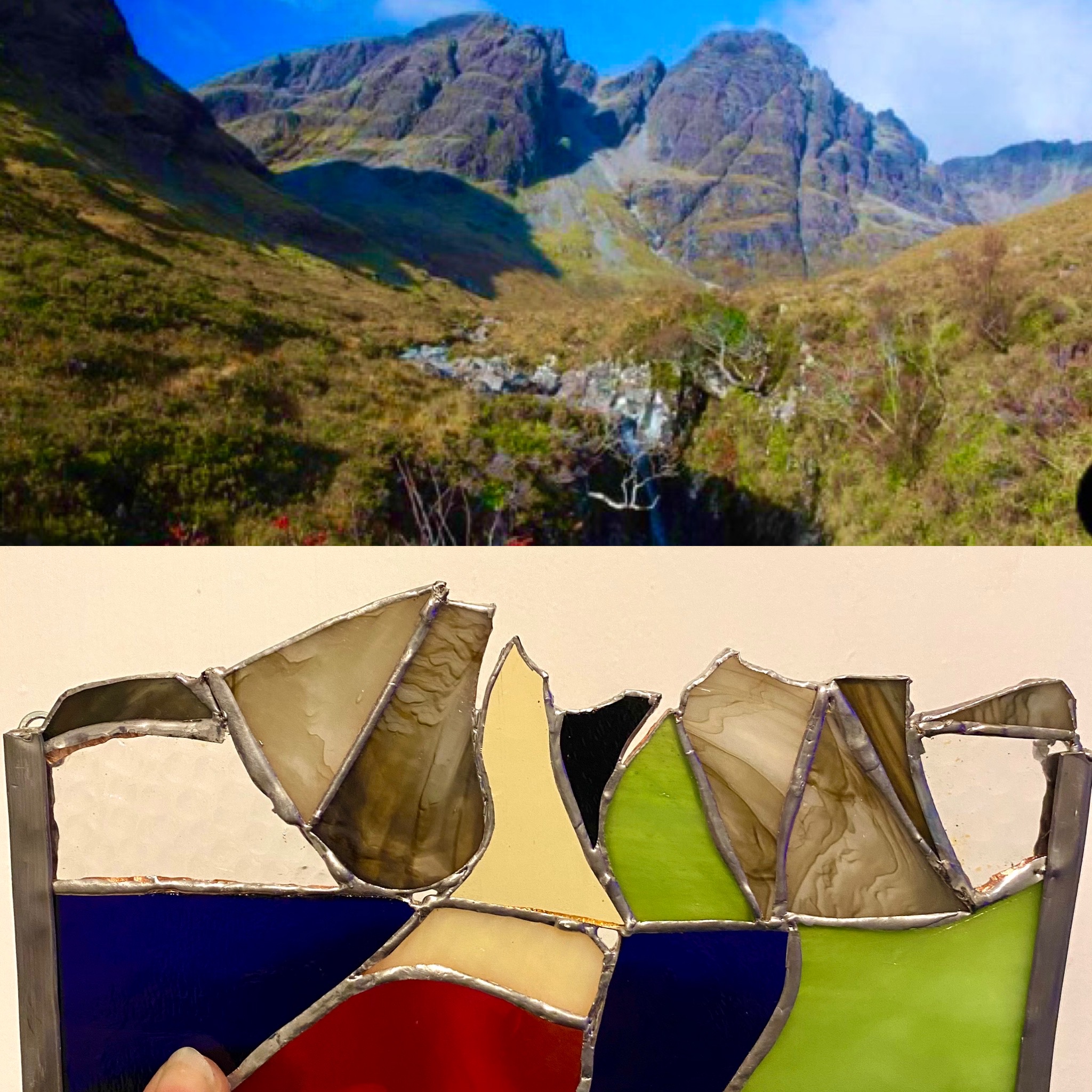 Bla Bheinn (commission)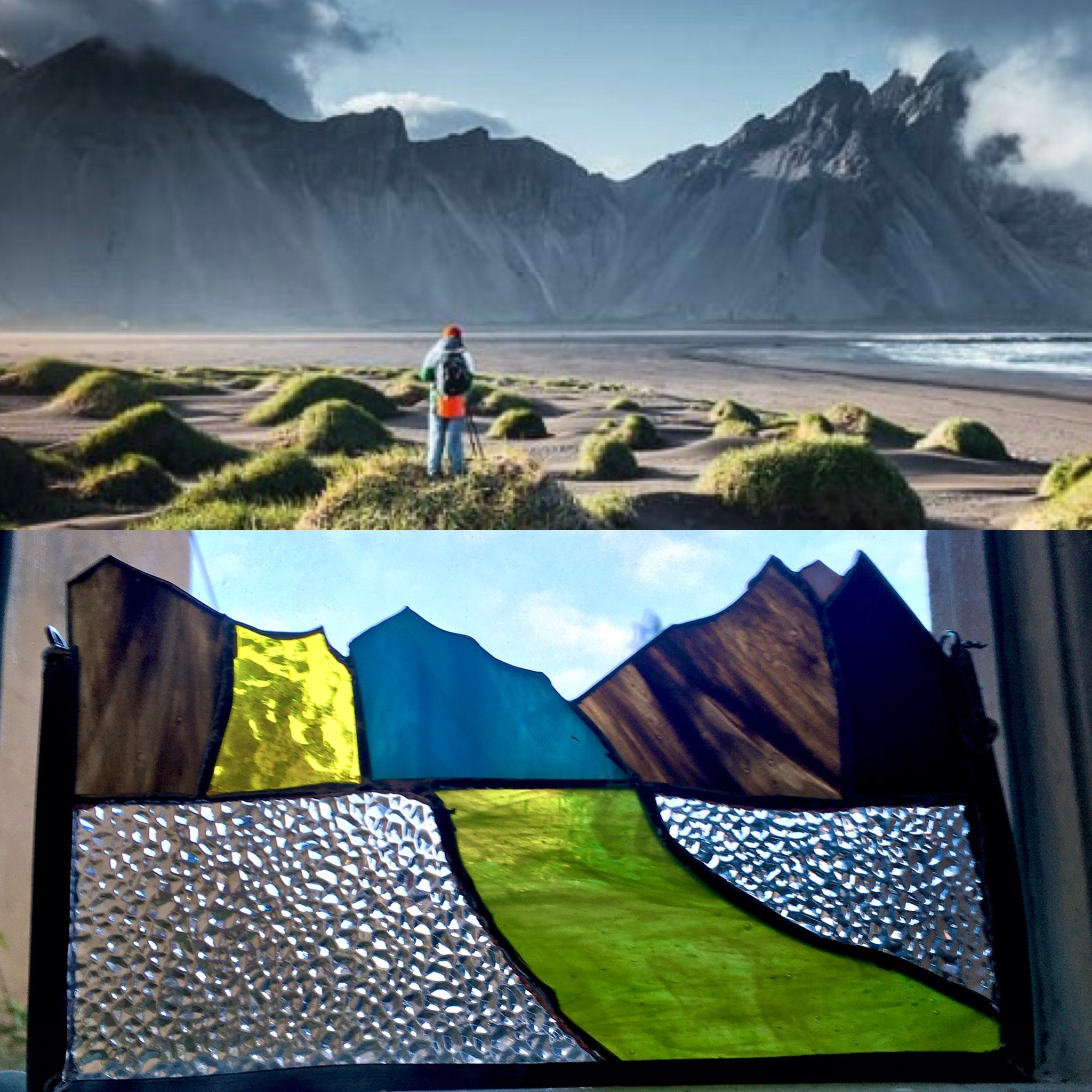 Stokksnes Peninsula, Iceland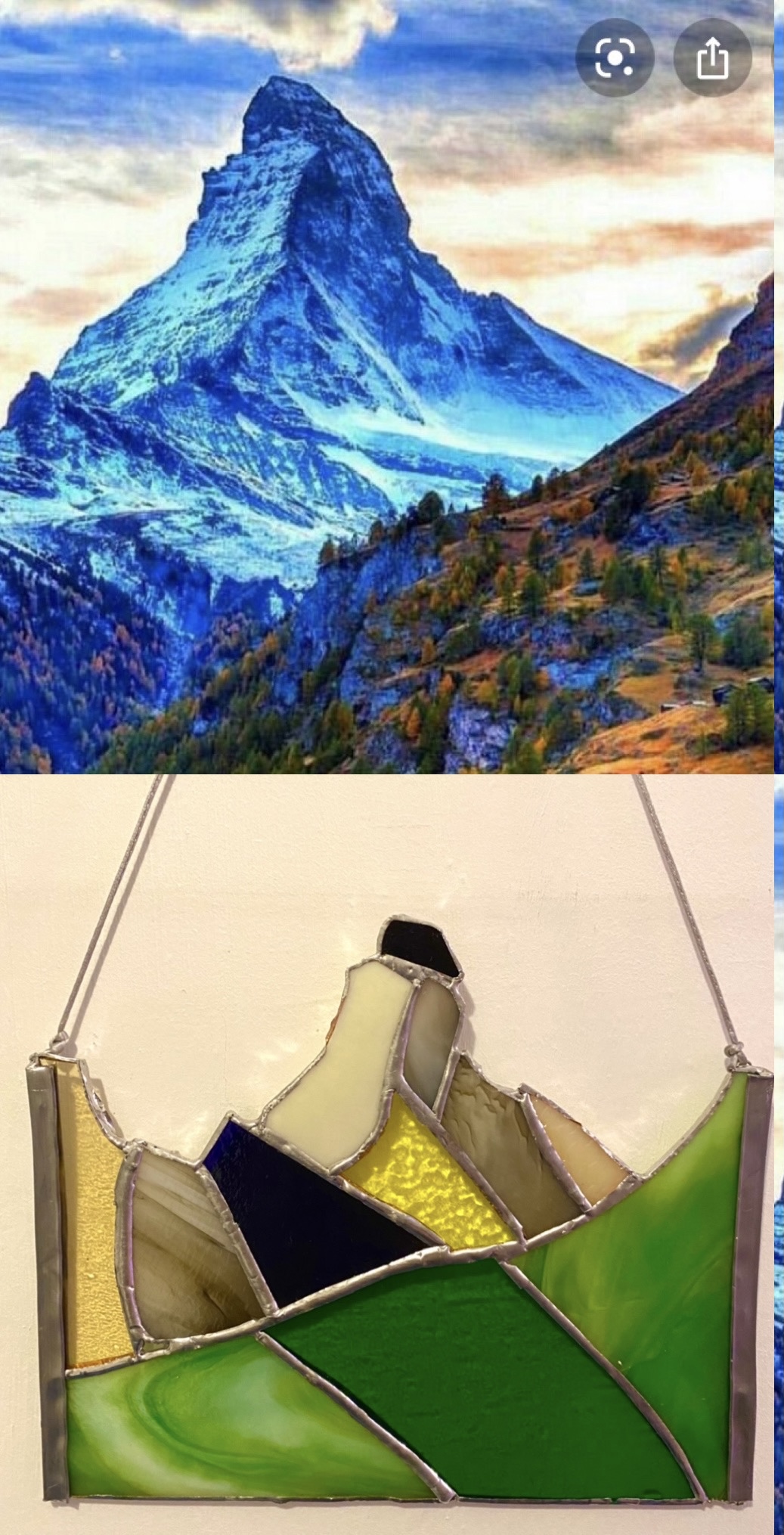 Matterhorn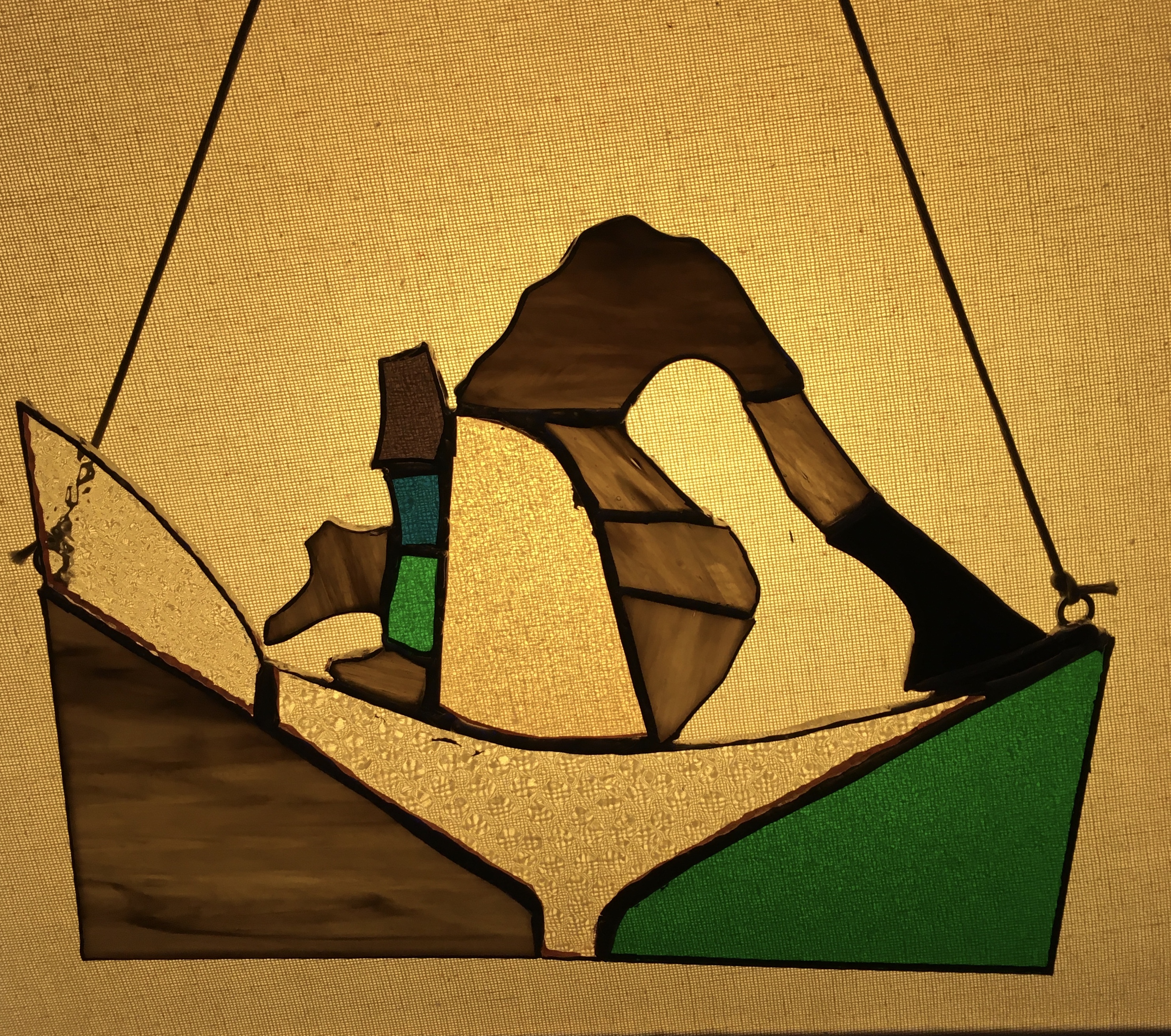 Bow Fiddle Rock, Portknockie (commission)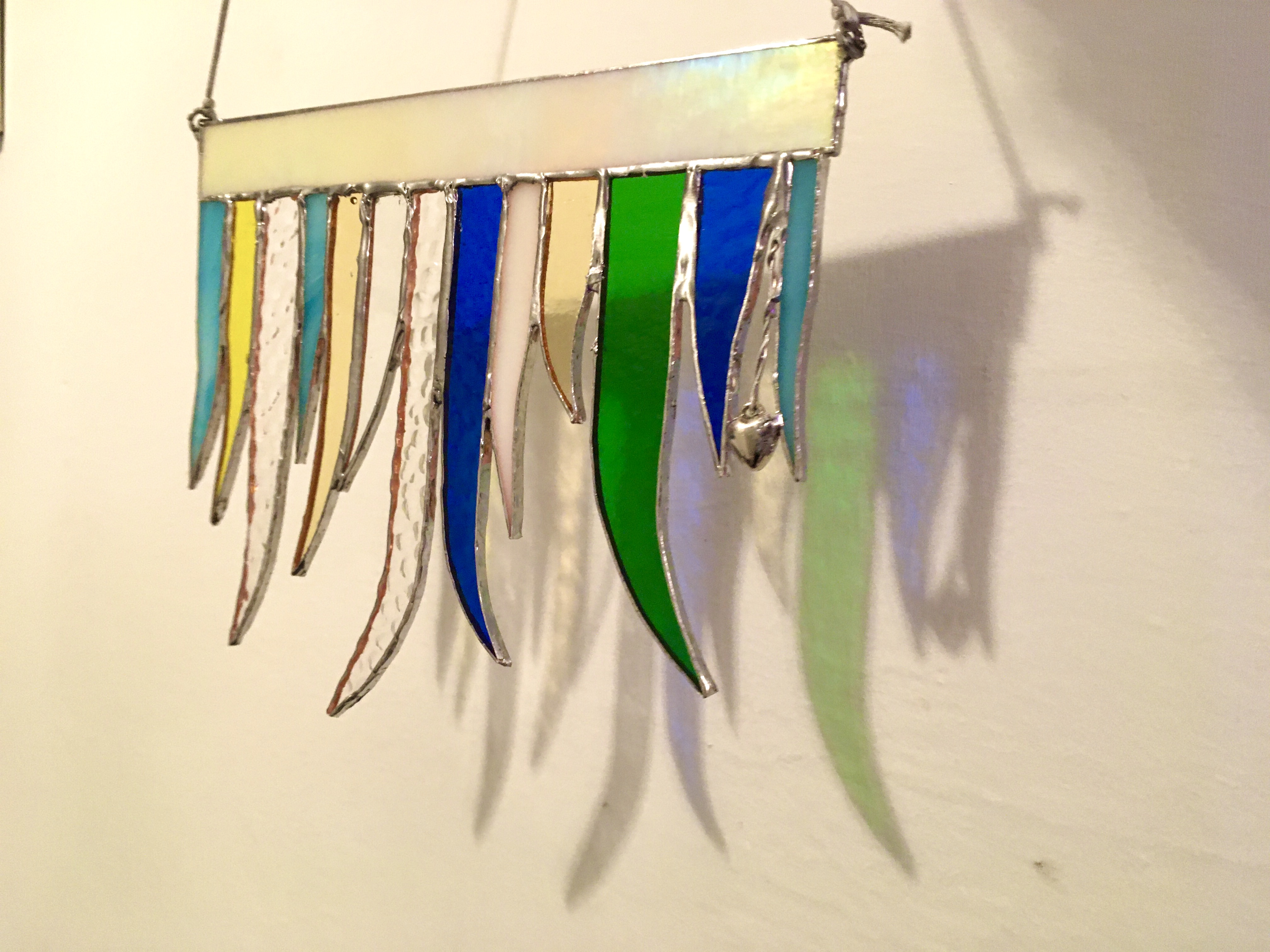 Ribbons, icicles, stalactites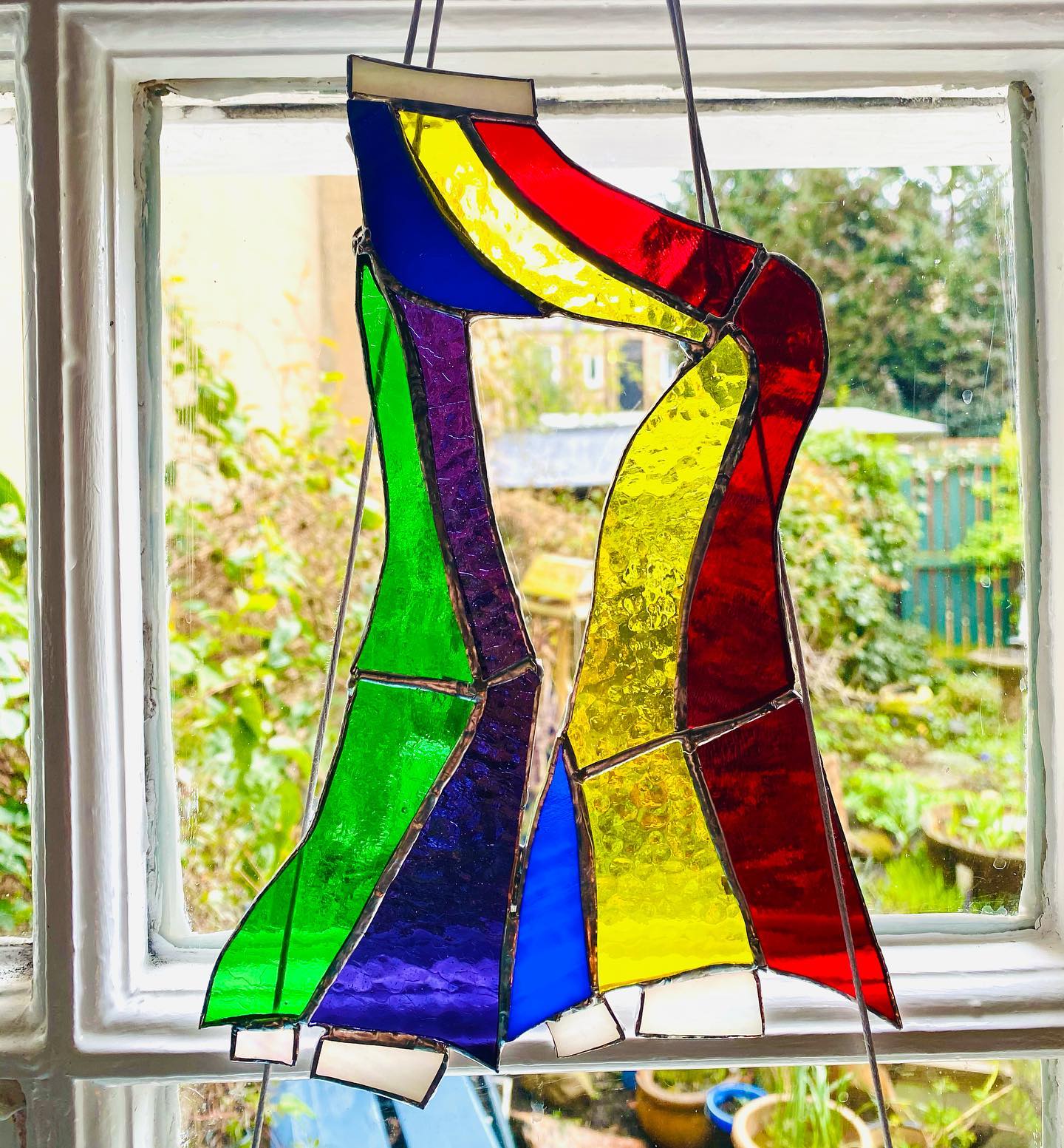 Bell bottoms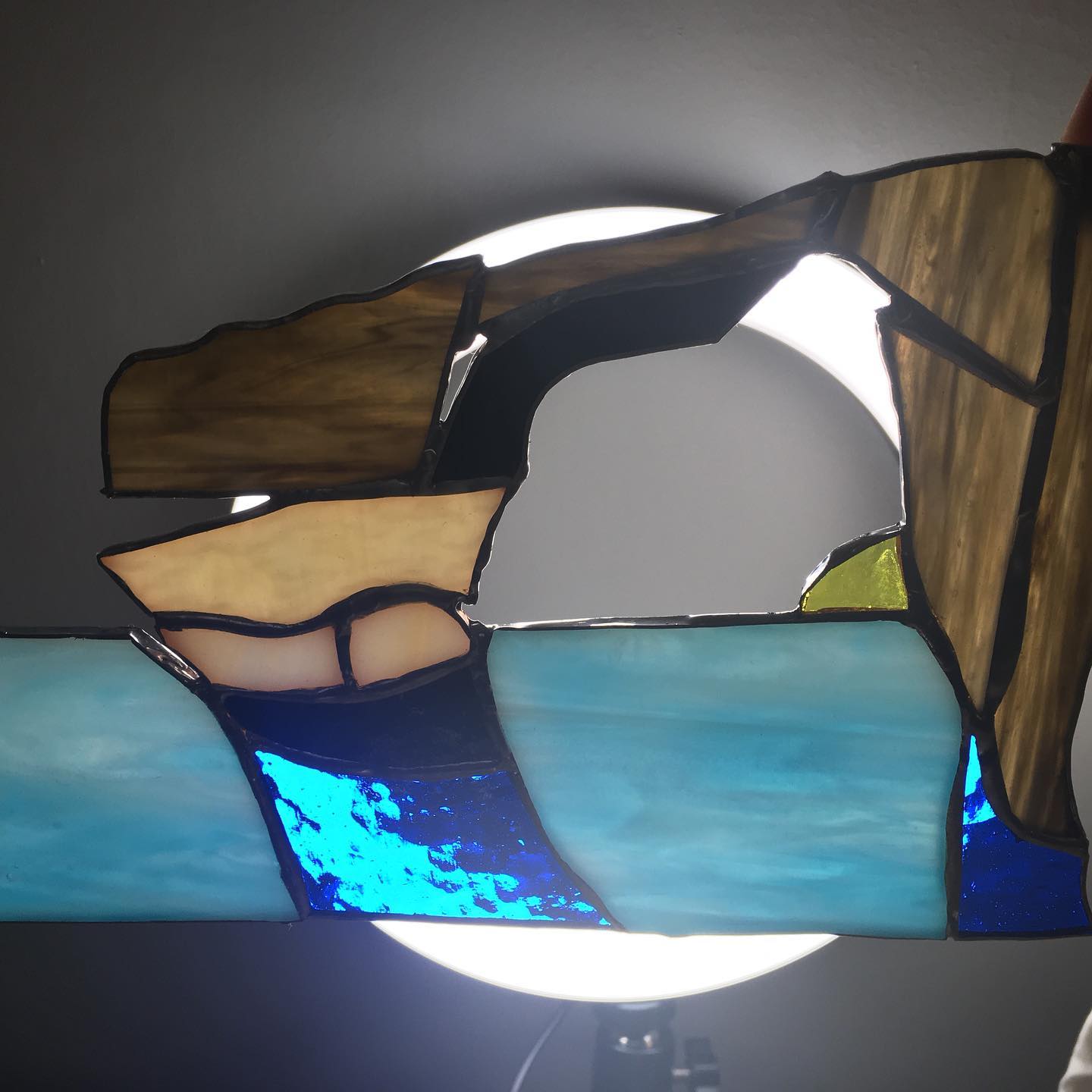 Azure window, Gozo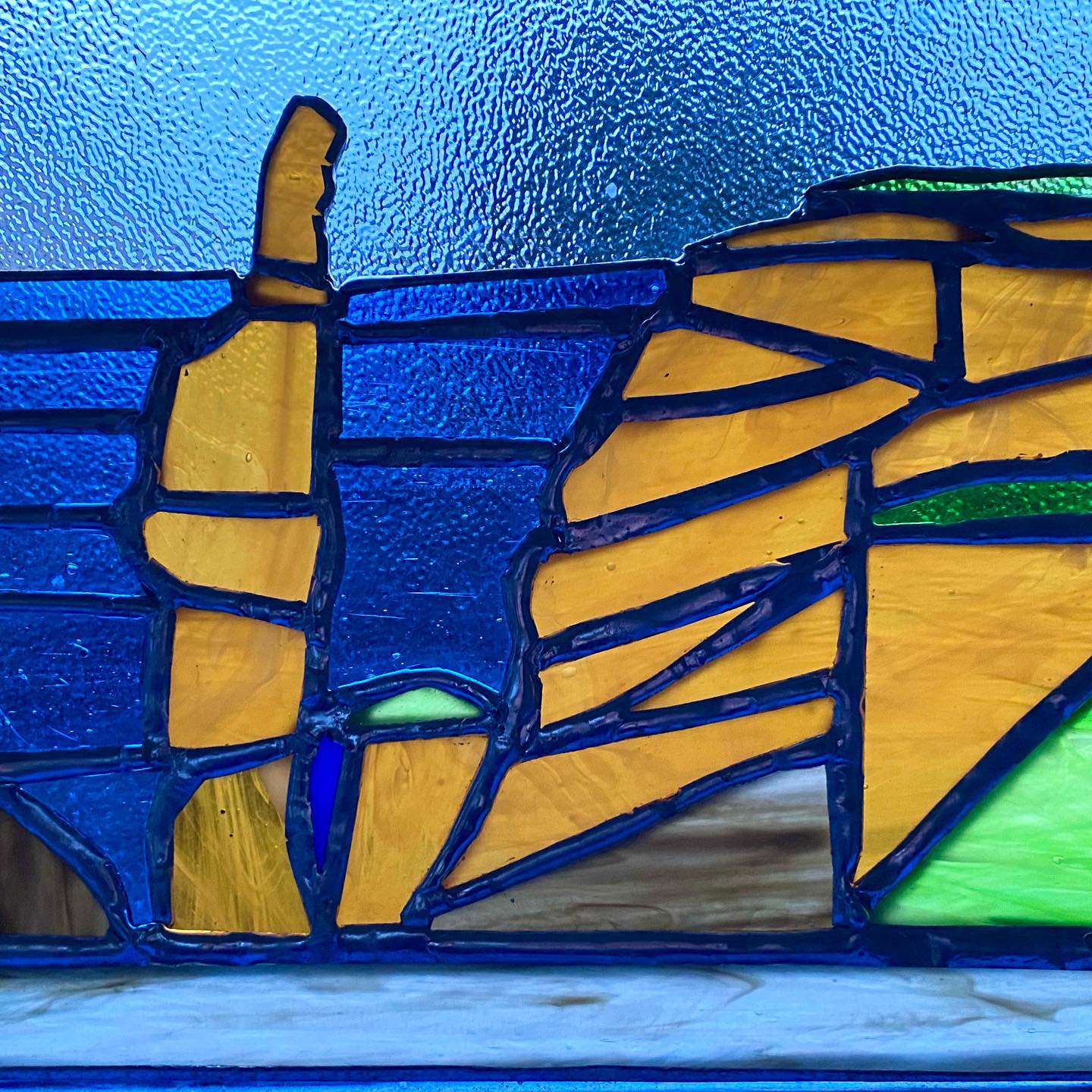 Old man of hoy, Orkney