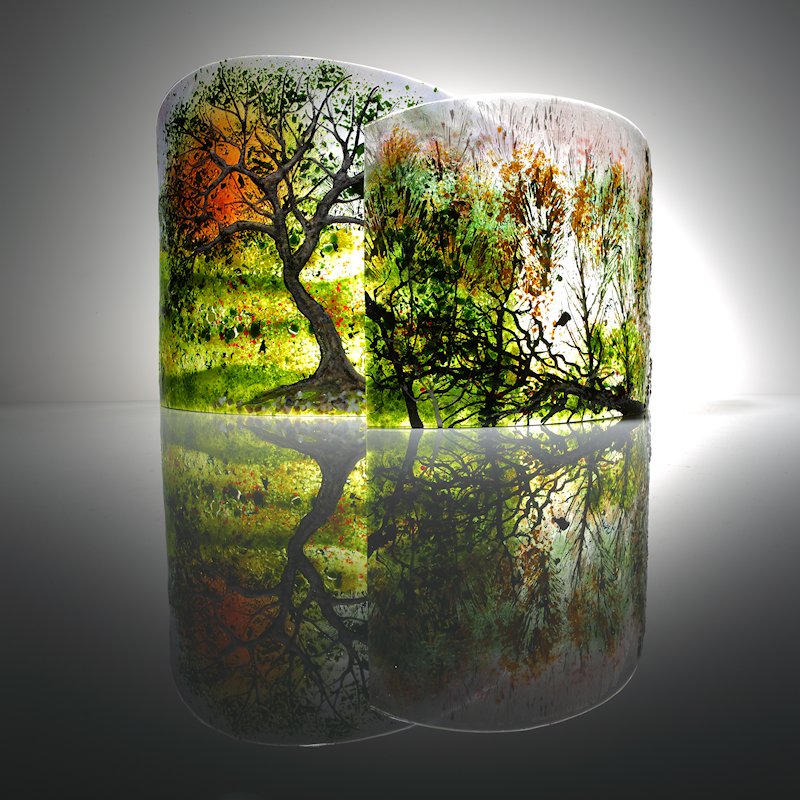 Kathryn Webley
I make handmade canal inspired fused glass. All my work is created aboard 'The Pod Floating Studio', a 28 foot narrow boat moored on the Chesterfield Canal. My work is influenced by my observations of the nature and environment of the inland waterways.
In July 2020 I was a winning artist on the BBC's 'Home is Where the The Art Is' with my glass screen 'Changing Seasons'.
In 2019 my glass pictures were part of the CGS 'Glorious Glass' exhibitions at St Helens and Aylesbury.
I take commissions for windows for houses and boats. My work is featured on several award-winning narrowboats. Recently, I was filmed for the TV programme 'My Floating Home', completing commissioned windows for the concert boat 'Rachmaninov'.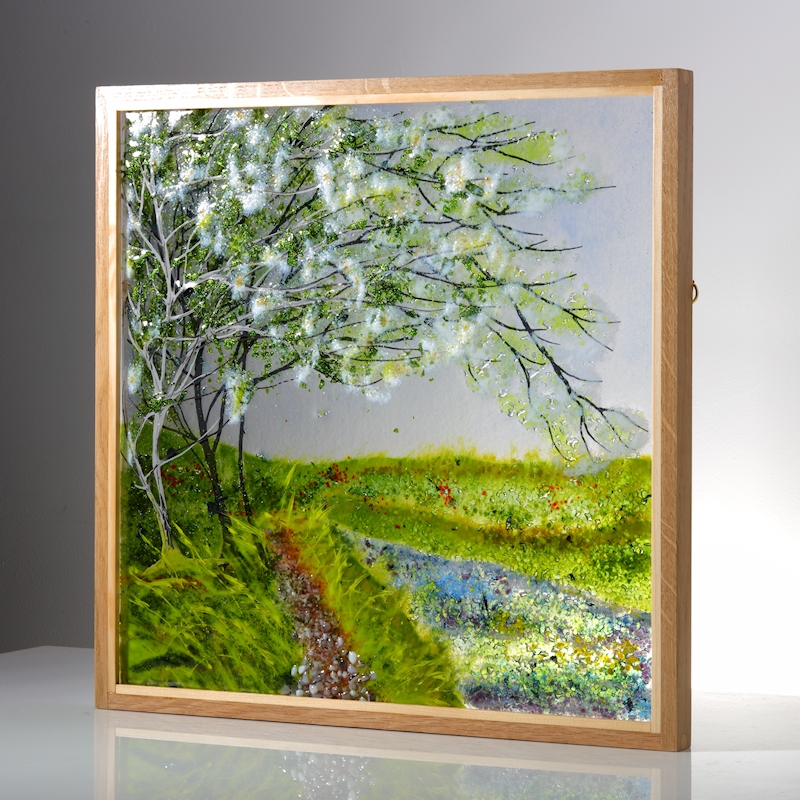 Spring on the Towpath , Photograph by Simon Bruntnell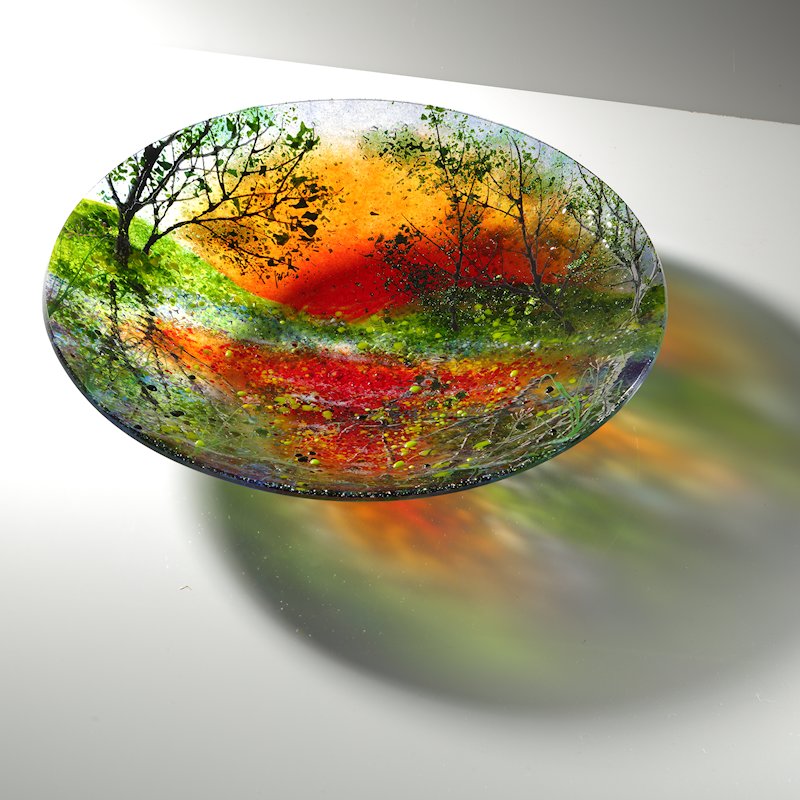 Photograph by Springtime Reflections Bowl , Photograph by Simon Bruntnell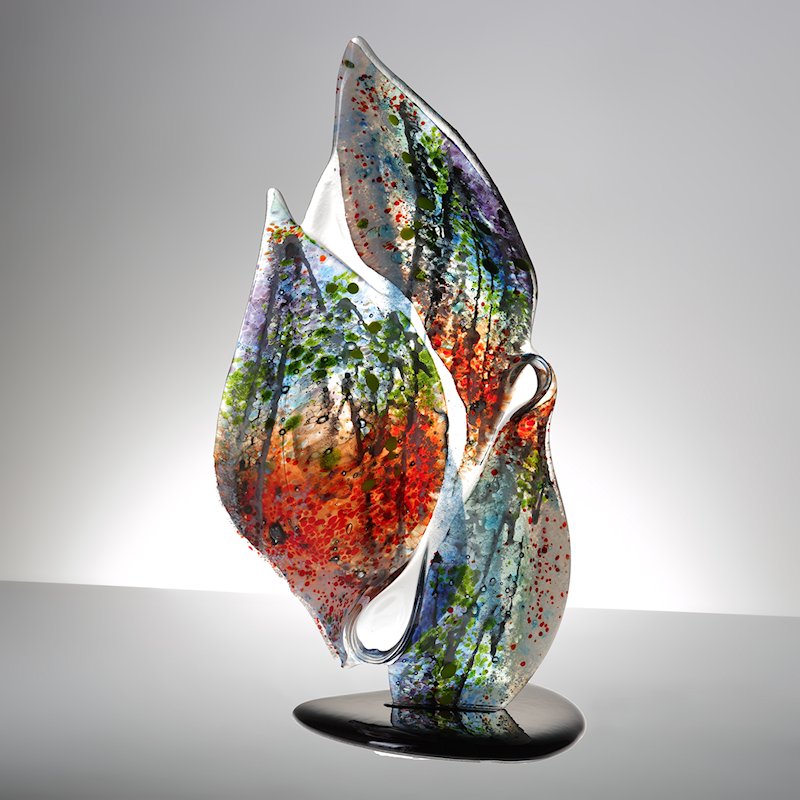 Water Sculpture , Photograph by Simon Bruntnell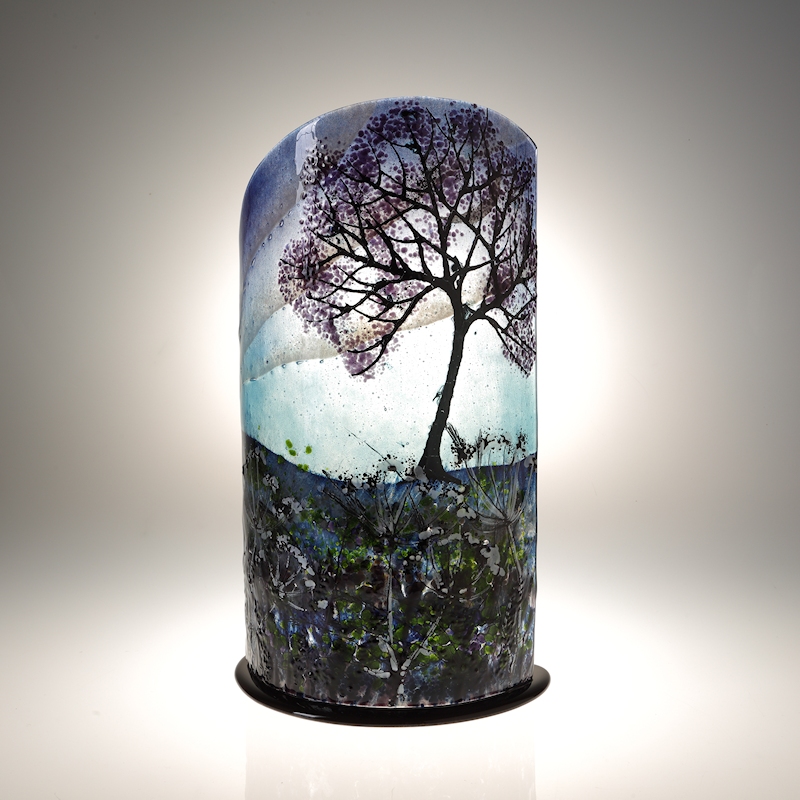 Night Time Sculpture , Photograph by Simon Bruntnell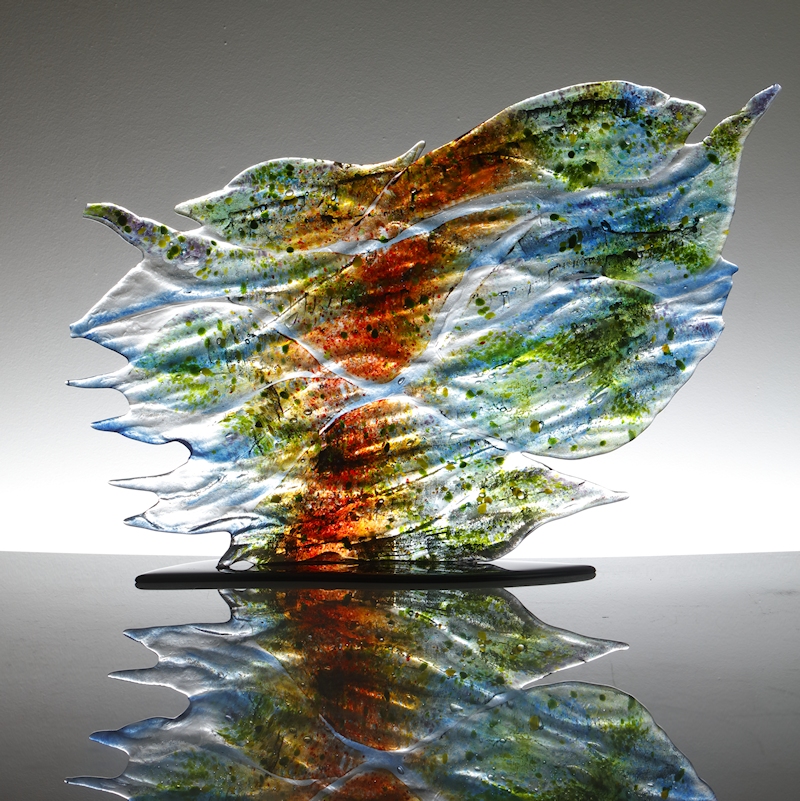 Ripples on the Chesterfield Canal Sculpture , Photograph by Simon Bruntnell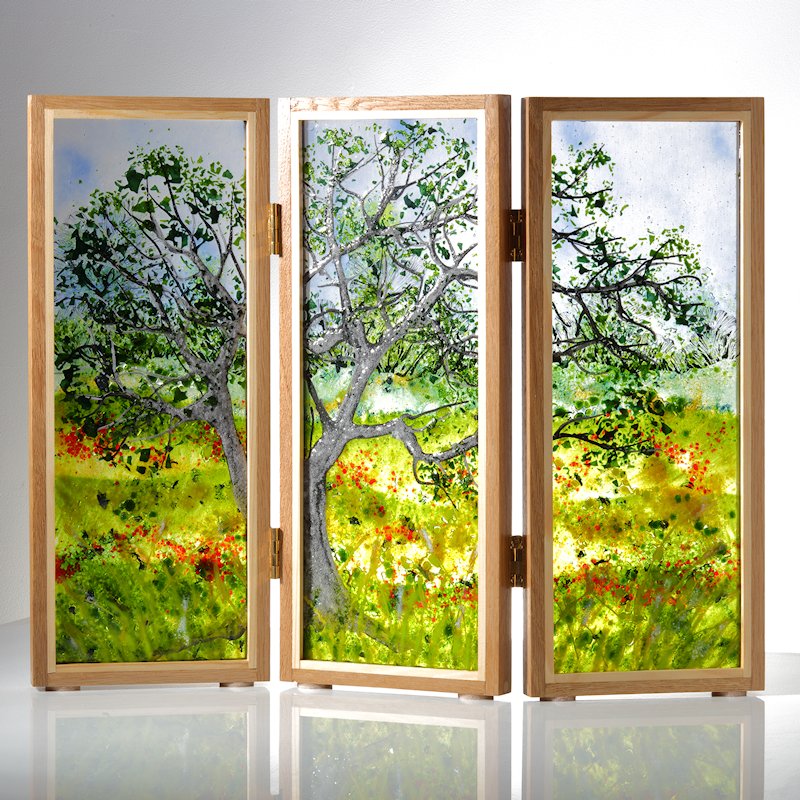 Spring Woodland Screen , Photograph by Simon Bruntnell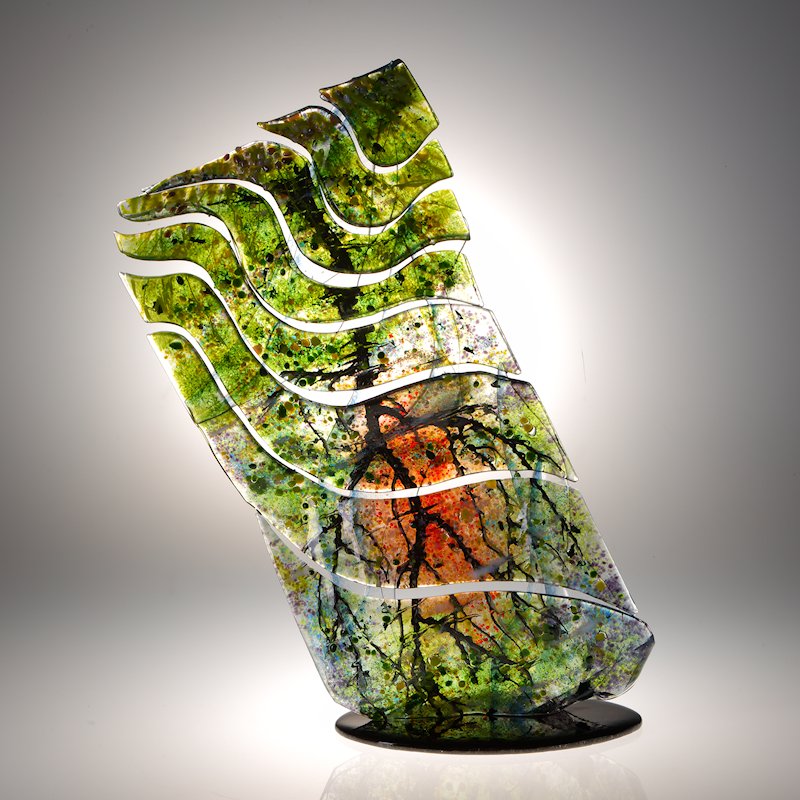 Pebble Sculpture , Photograph by Simon Bruntnell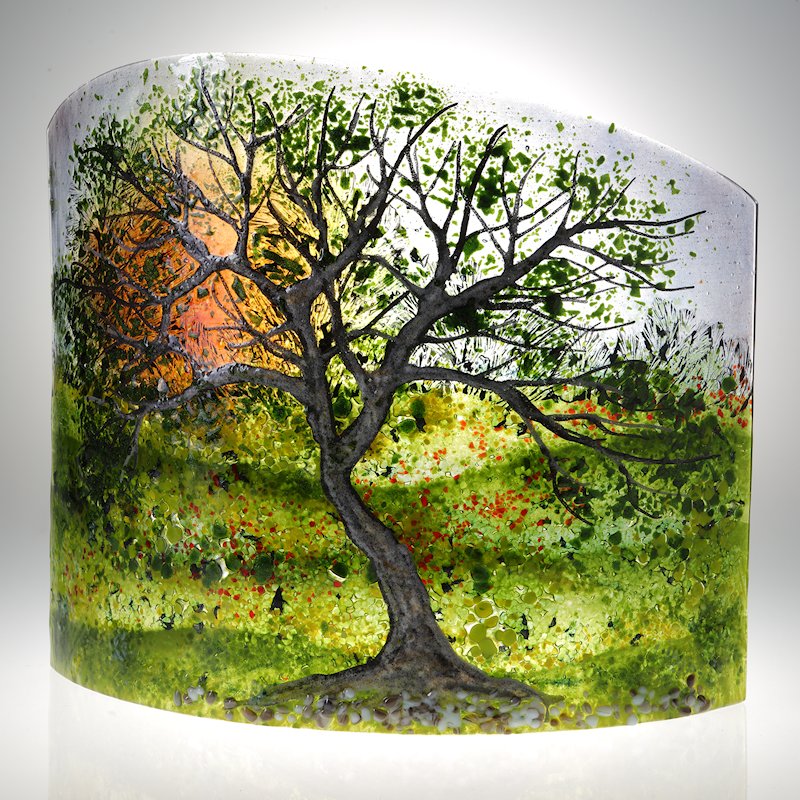 Gnarled Oak Sculpture , Photograph by Simon Bruntnell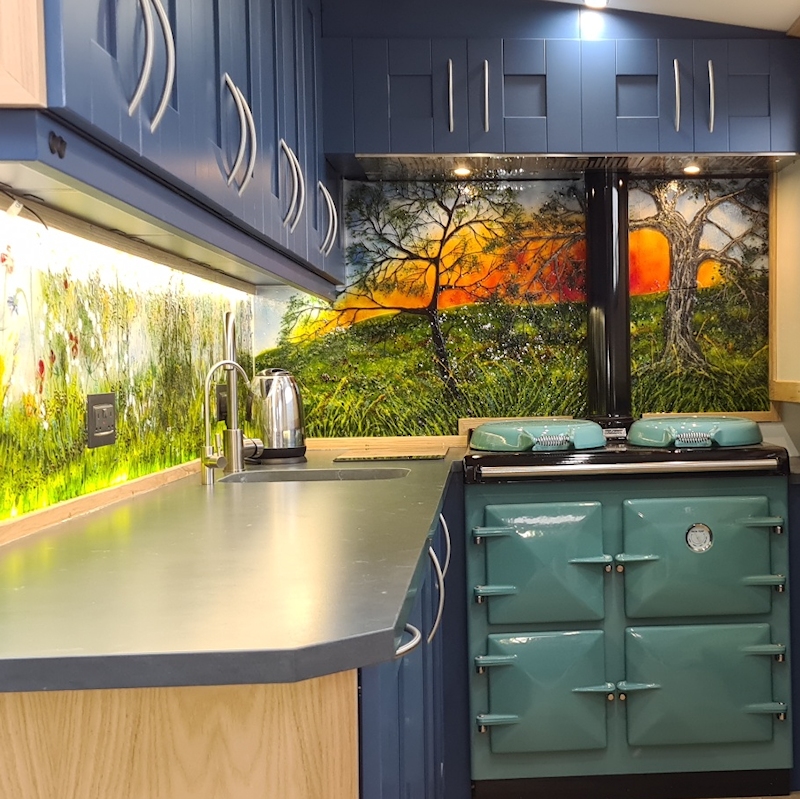 Woodland Meadow Splashbacks