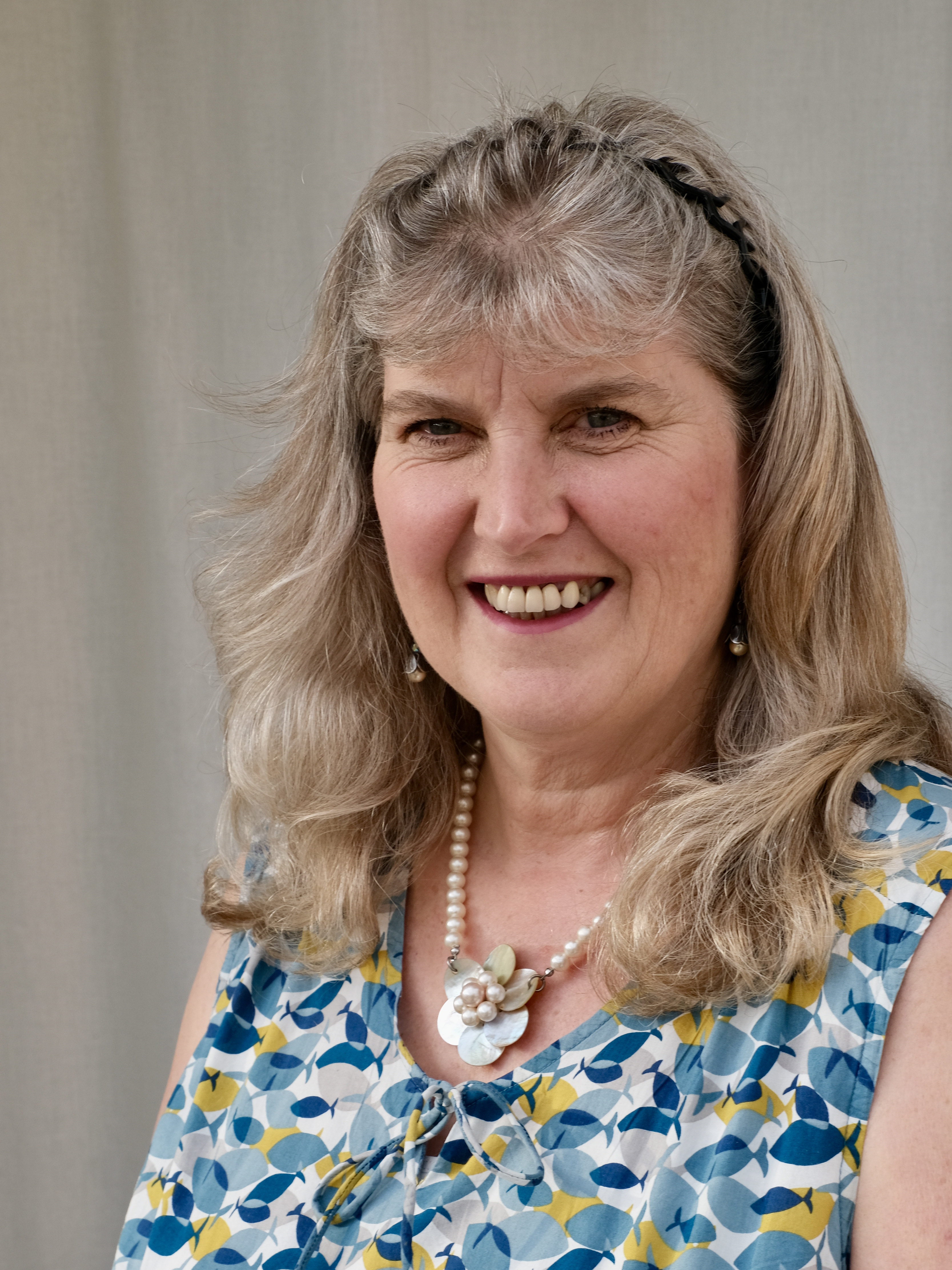 Phone:07549 276426
Email:info@juliewillard.co.uk
Website:https://artyjulie.wordpress.com/blog/
Region:South East England
Technique:Cold work, Kiln work, Painting
Occupation:Student
Discipline:Installation, Public art, Sculptural
Areas of Interest:Exhibition, Techniques, Workshops
Product:Installations, Sculptural, Wall pieces
Country:United Kingdom
County:East Sussex
Julie Willard
I am a designer maker working mainly with cut, fused and slumped Bullseye glass. Living on the coast of Bexhill and also near the countryside allows me the luxury of taking time out to walk along its glorious beaches, open spaces and gardens. I observe the ever-changing scenes of light and how I could capture it. I take time to slow down, think only of that particular moment, allowing a process of self-healing and wellbeing.
This series of cut fused glass abstract forms do not try to replicate flowers or fauna but, 
to reflect light transmitted onto forms,
 to evoke a feeling of joy and wonderment of our world, 
to forget the current unstable times and replace the painful moments with moments of inner peace and calm allowing the body and mind to heal.
The mental process of making glass reflects my love of growing and nurturing plants. During both processes, my energies and mind are fully engaged thereby eliminating any outside noise or worries thus inducing a period of calm and wellbeing.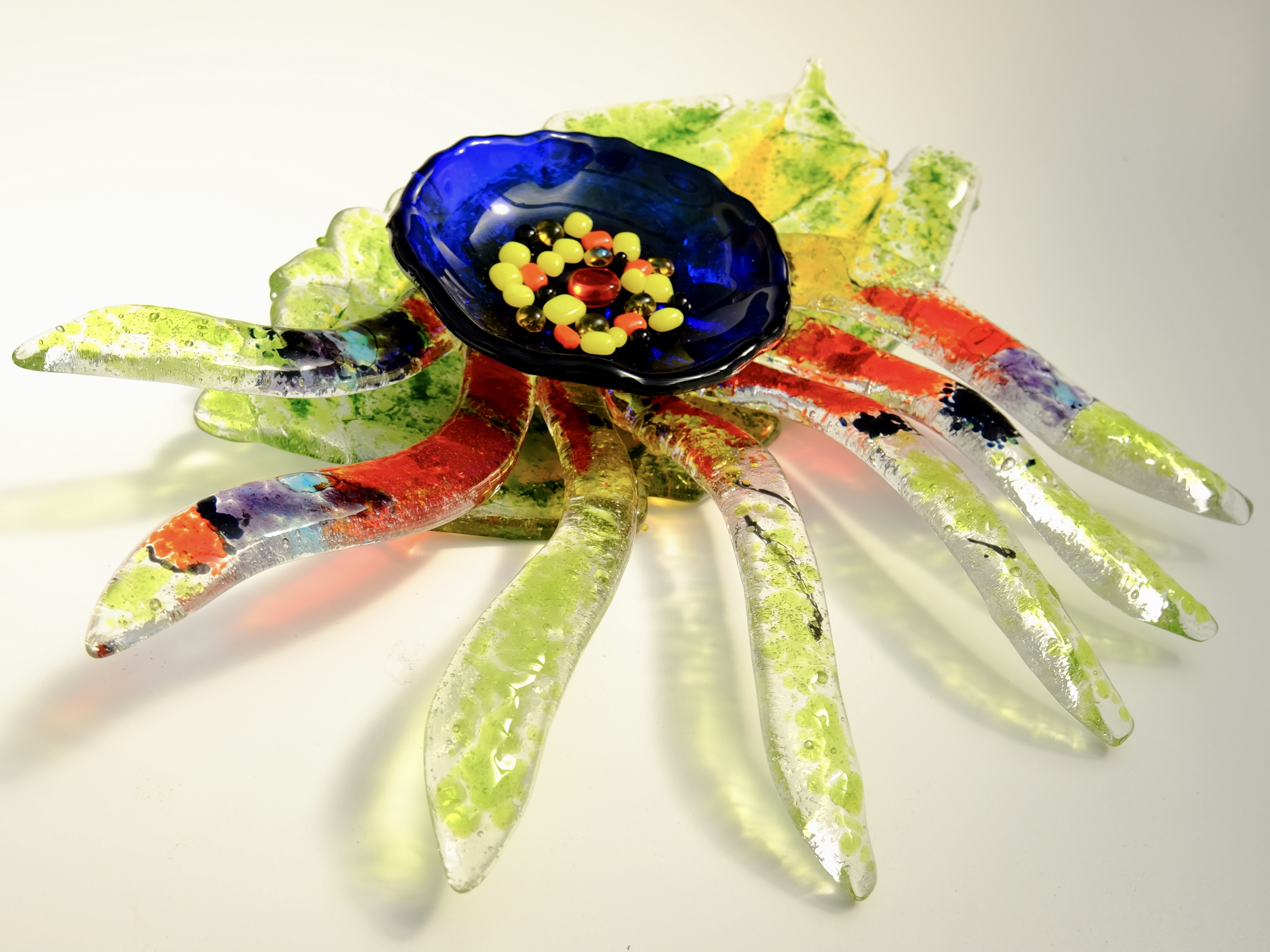 Where did the butterfly go? , Cliff Willard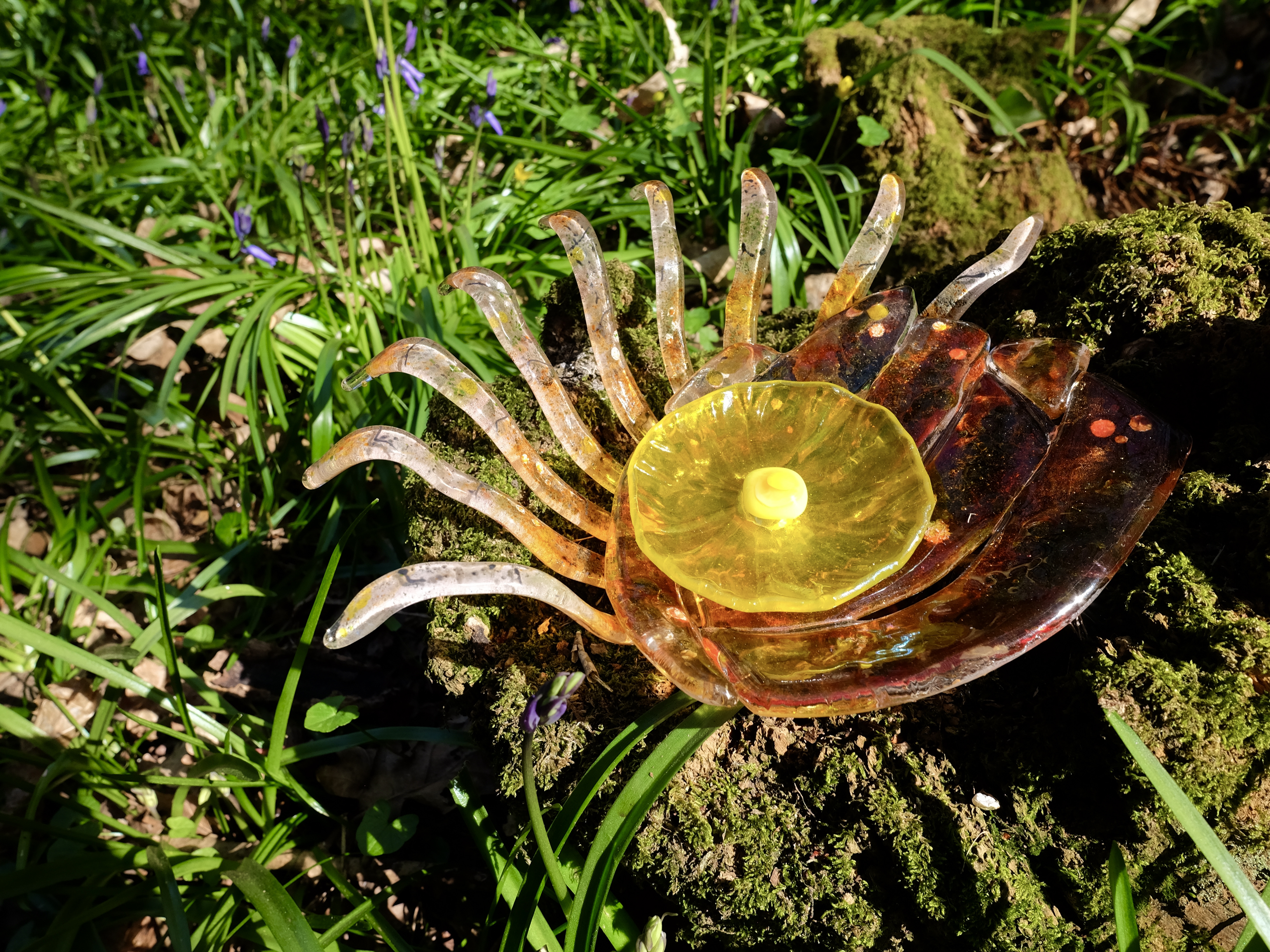 Open your mind to new beginnings. , Cliff Willard.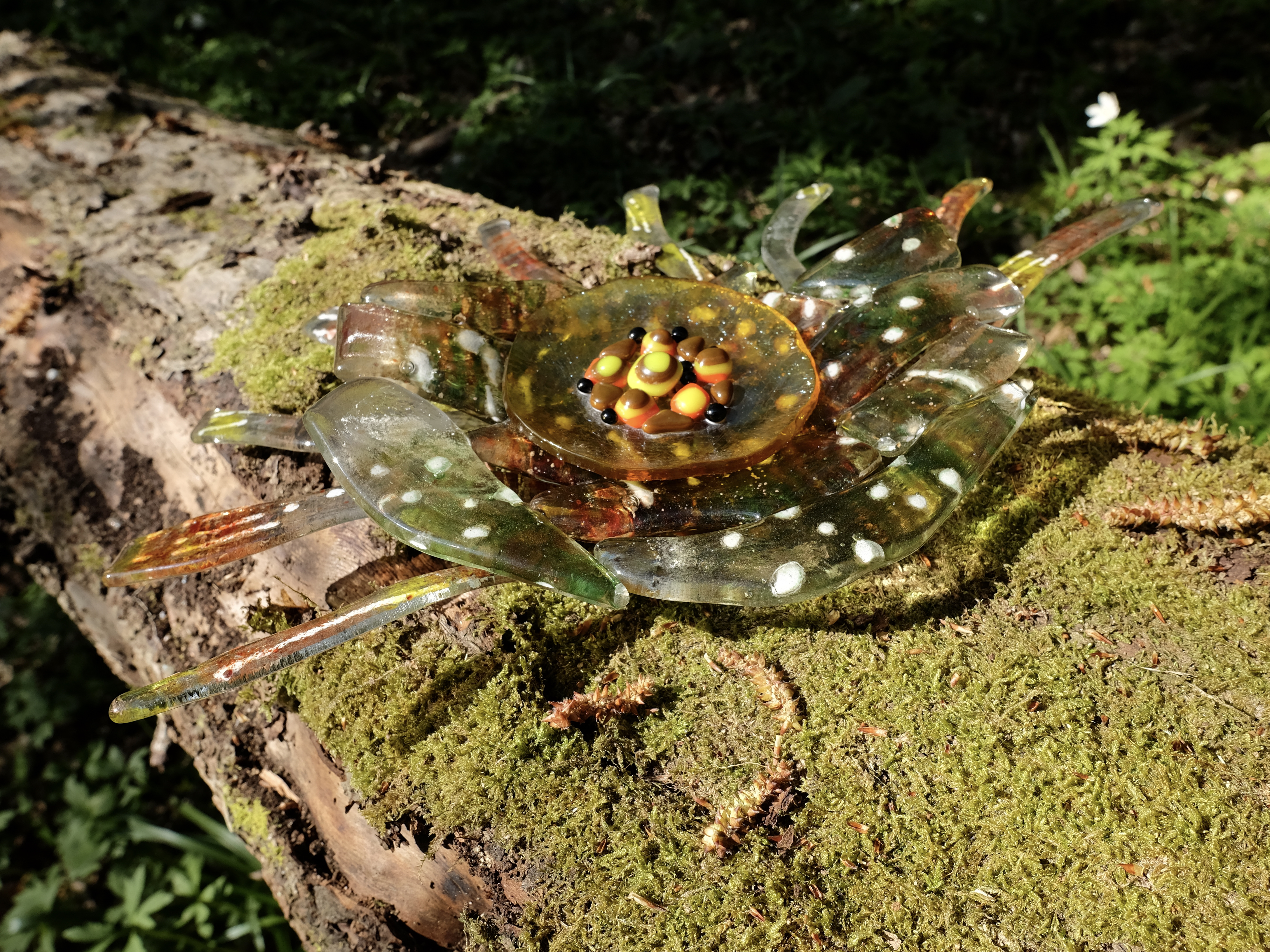 Upon a tree trunk, one discovers , Cliff Willard