Jill Bagnall
I create kiln-formed, predominantly fused glass. Experimenting with colour and pattern, in compliment & contrast; enriched by the unique interaction between glass and light. My inspirations are eclectic, drawn from experiences; people, places, nature, art, culture, its all gone into the crucible, to be drawn rather like glass cane from a furnace.
Essentially self -taught with the help of some amazing masterclasses, I usually work with bold colours & strong abstract patterns; aiming for visual impact.
I'm drawn to techniques I can overlay.
My portfolio is still very much WIP, though 'tapestry style' is an absorbing favourite.
I love patterns that reflect my love of science/geometry/order; usually abstract, often complex, ordered & balanced though not necessarily symmetrical.
Somewhere amongst this I discovered I love teaching others about glass; and my students inspire me.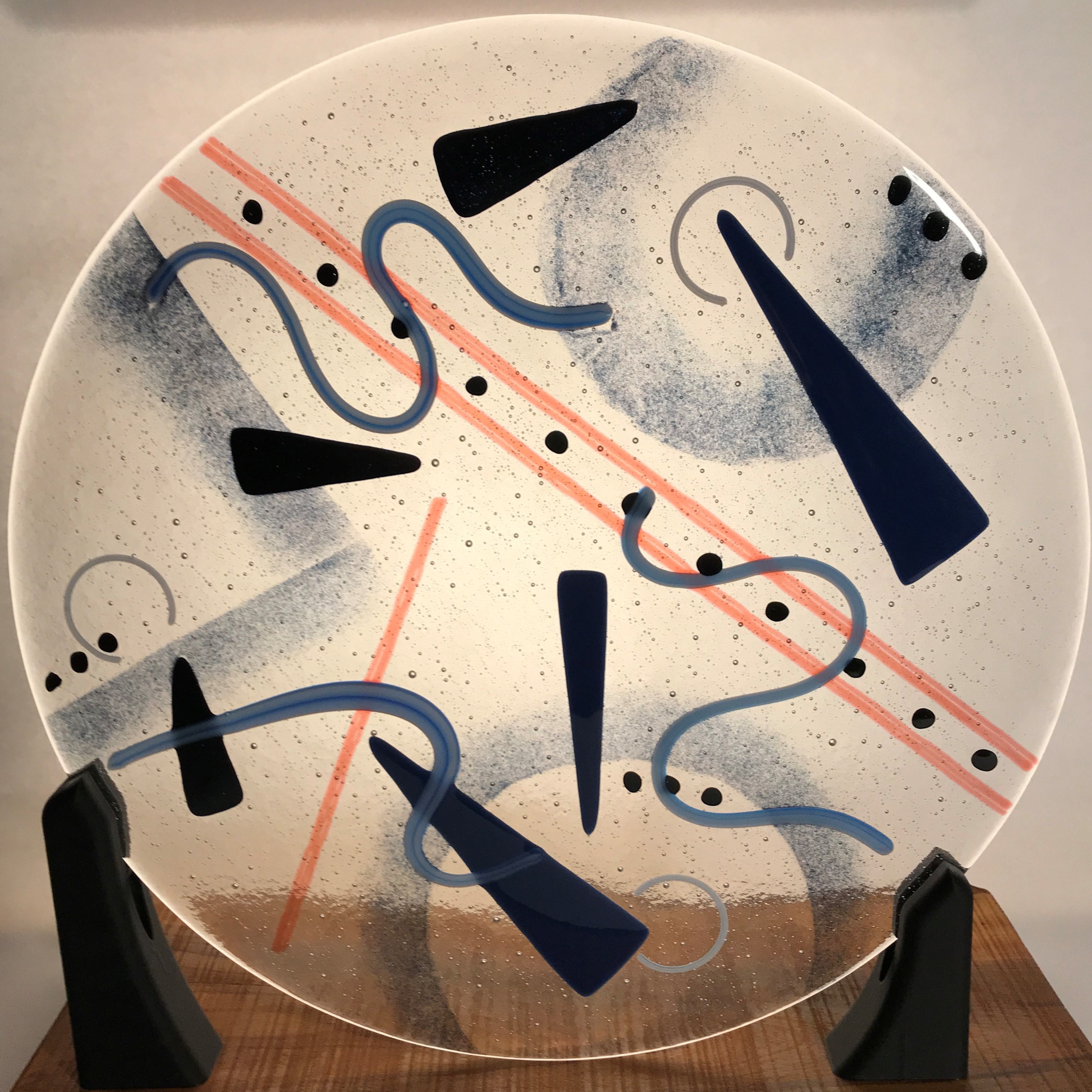 Abstract in Blue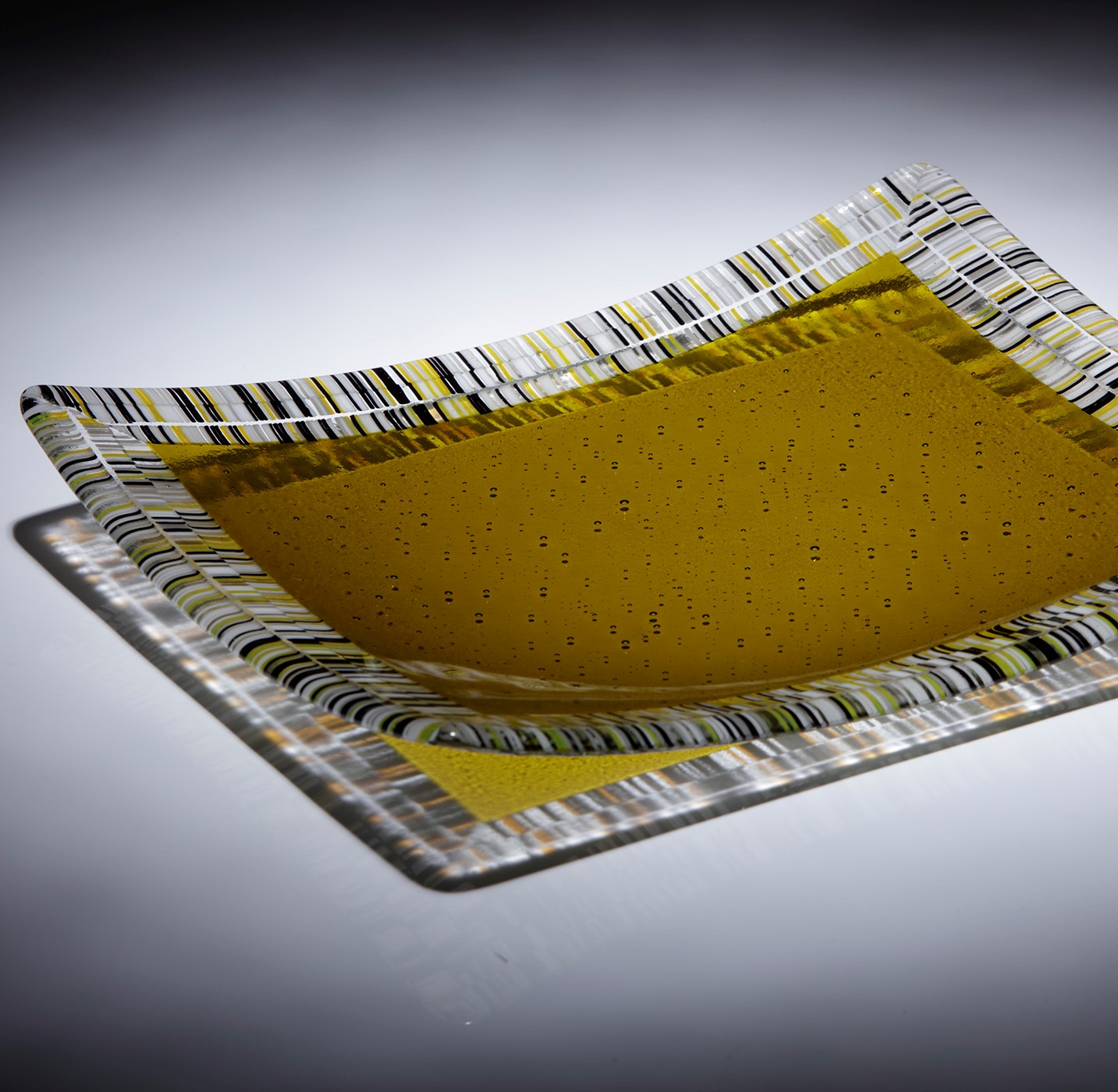 Chatreuse - rectangular platter , Photography by Simon Bruntnell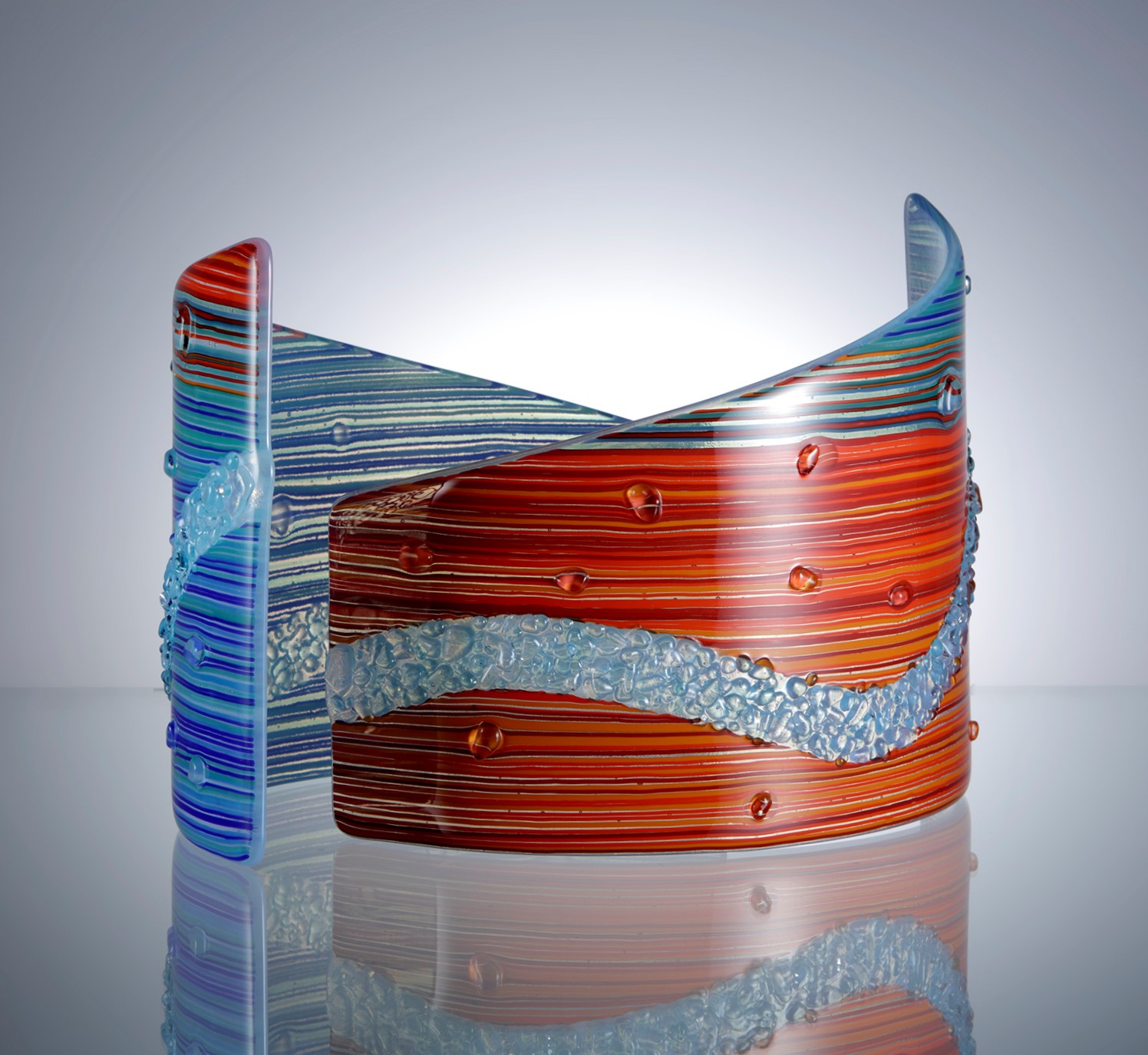 Chicanery - 2 piece , Photography bt Simon Bruntnell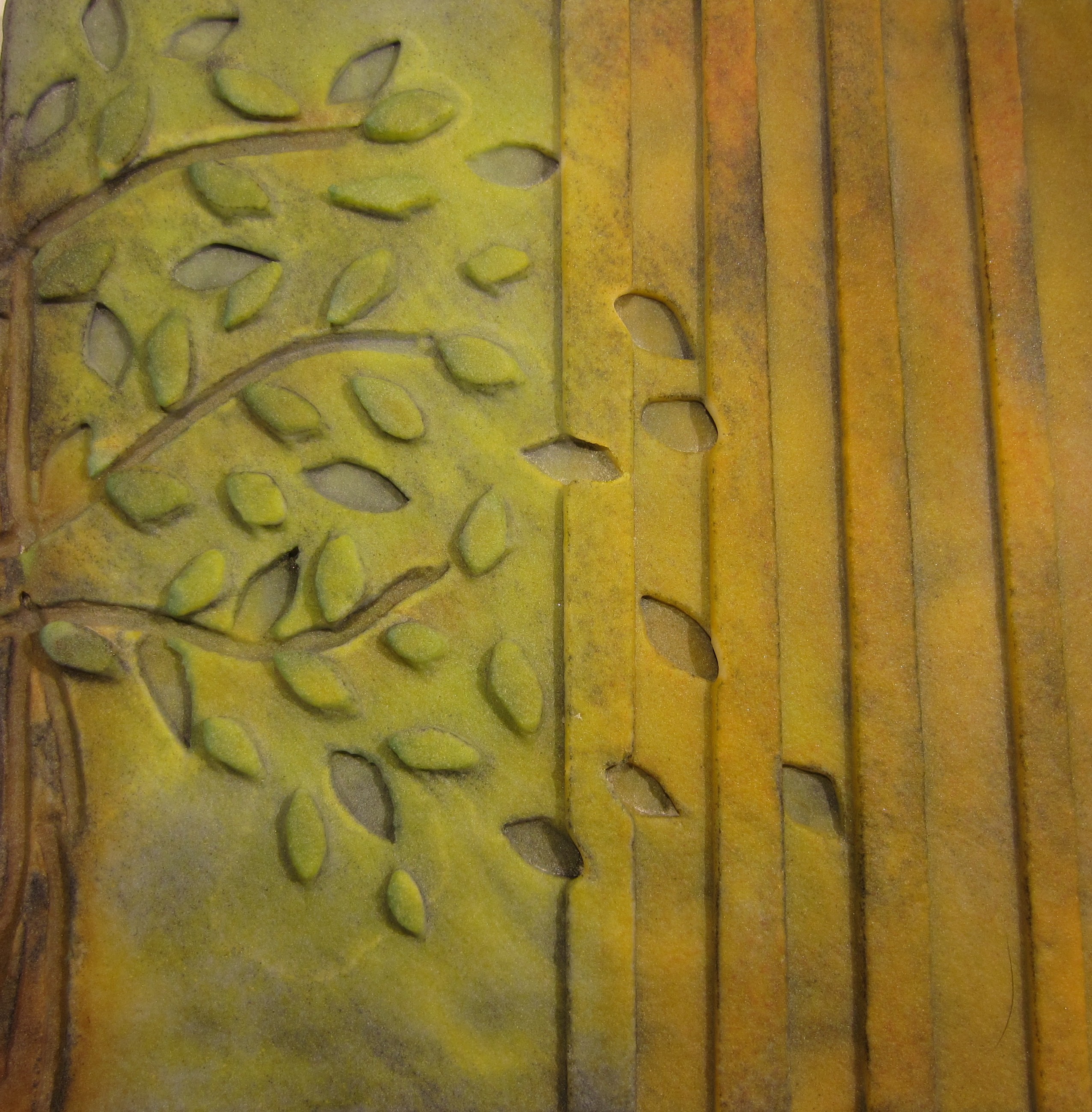 Fall - bas relief, glass powders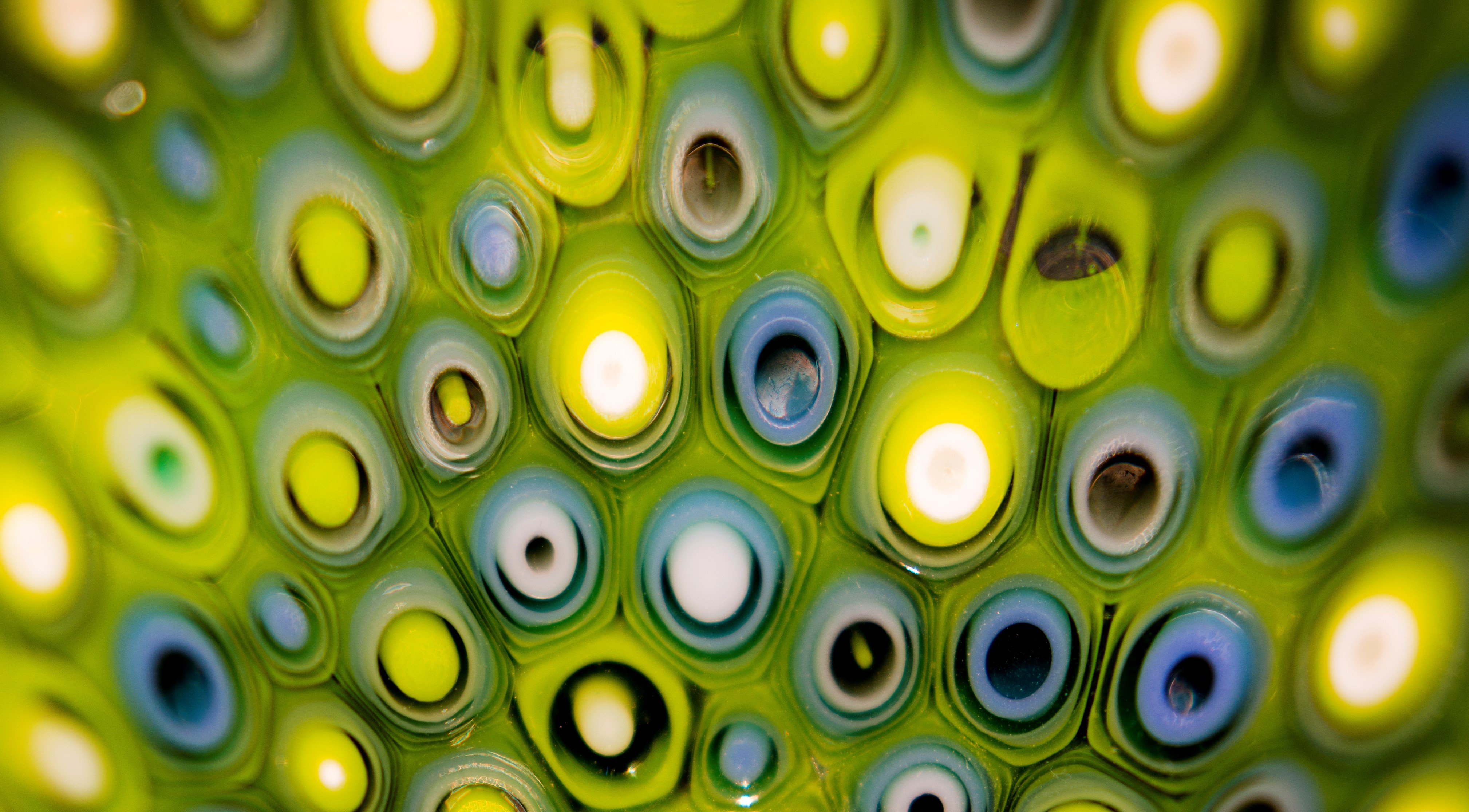 Murrini bowl detail , Photography Caz Holbrook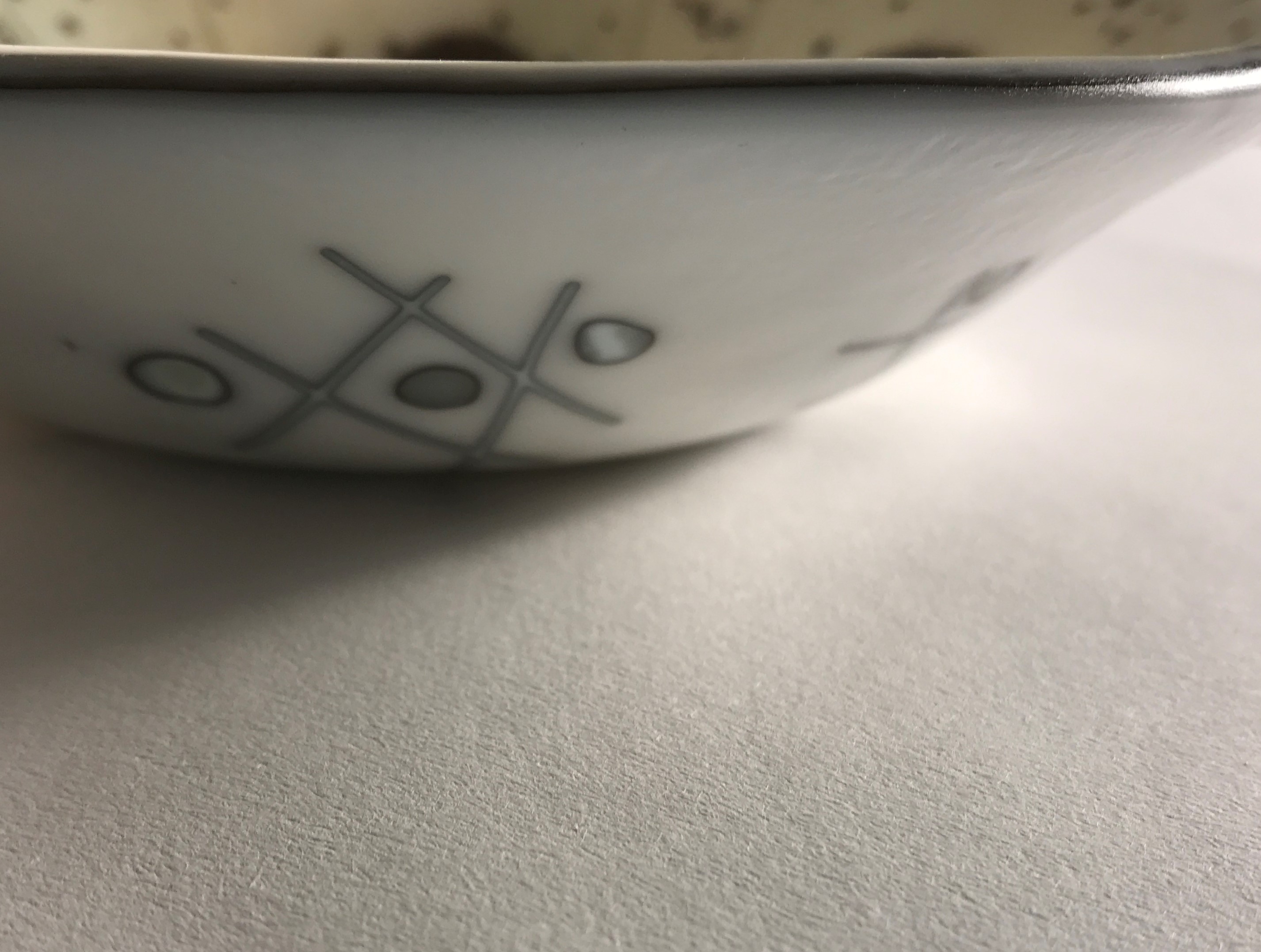 Inside Out - small bowl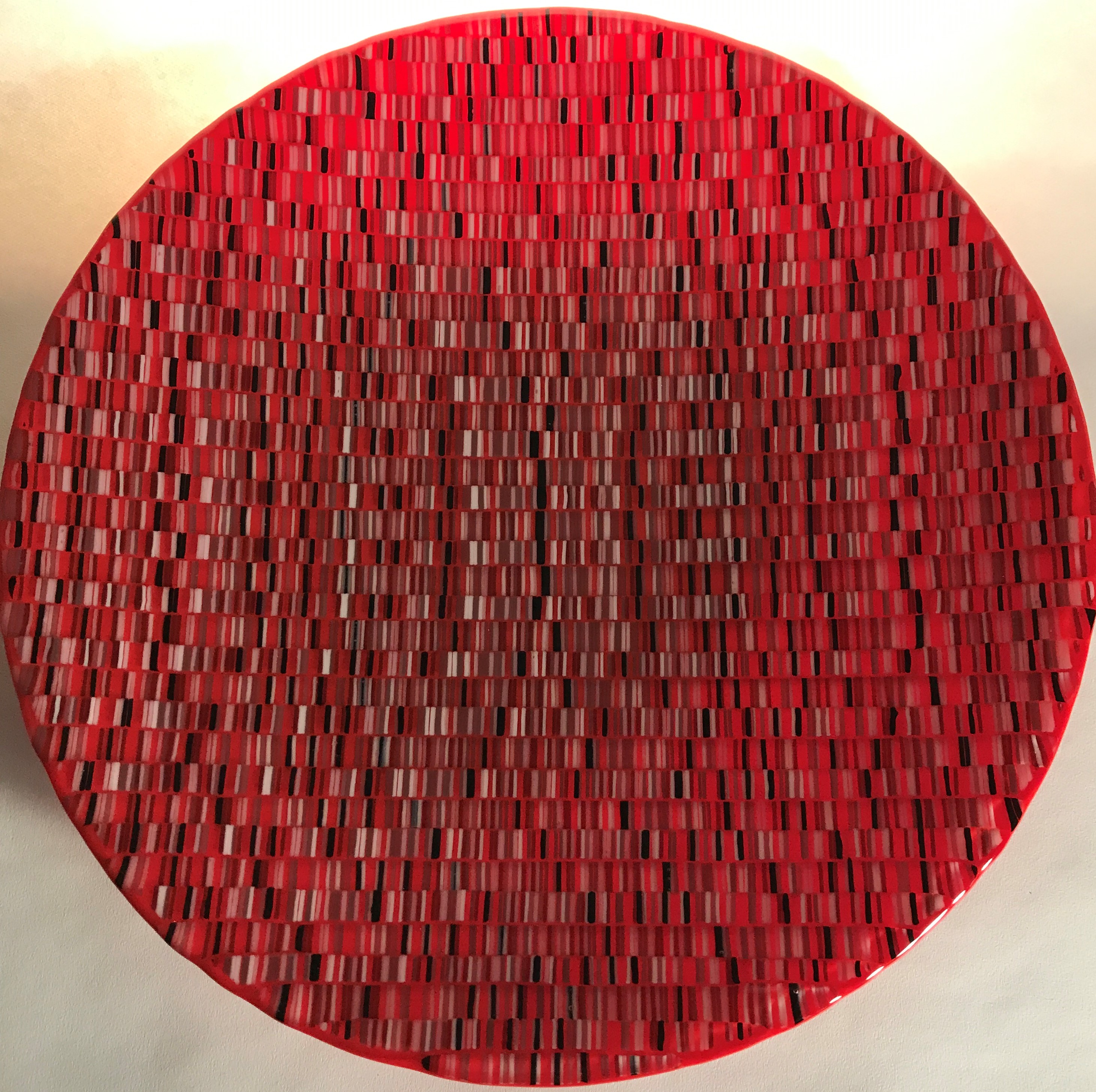 Arazzo Rosso - 38cm hemisperical bowl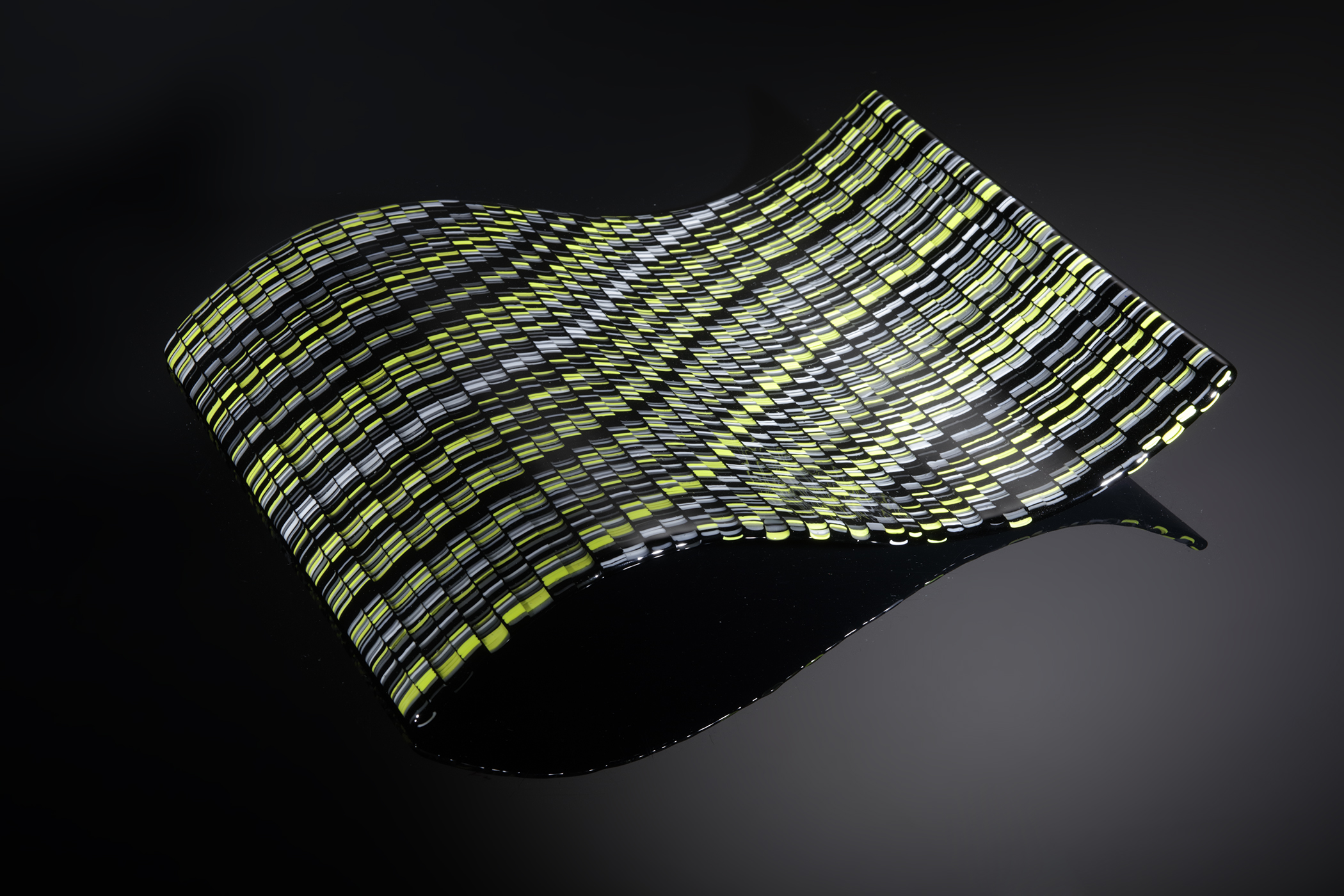 Electrum Wave - 40 cm , Photography by Simon Bruntnell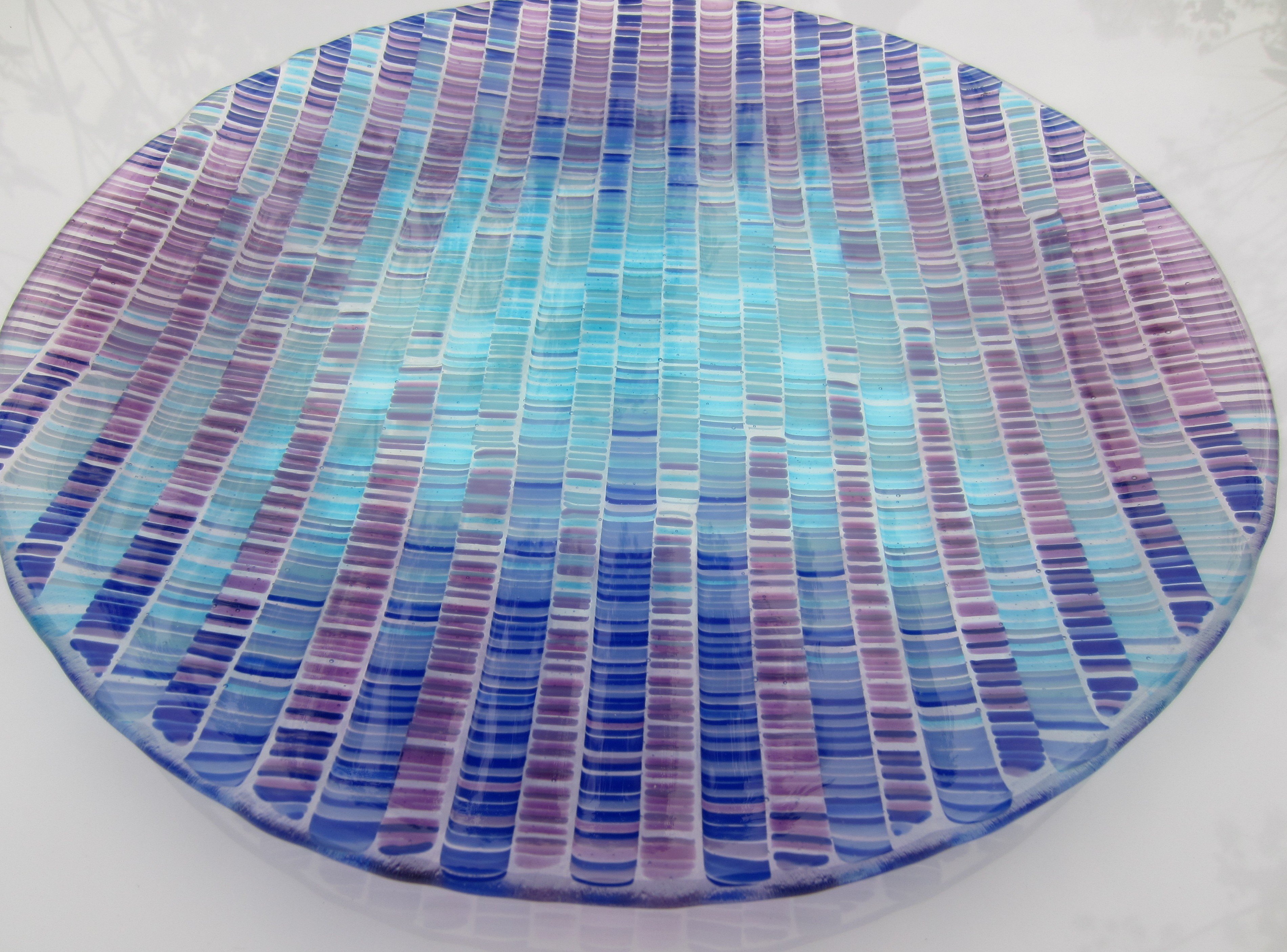 Sky - 30cm platter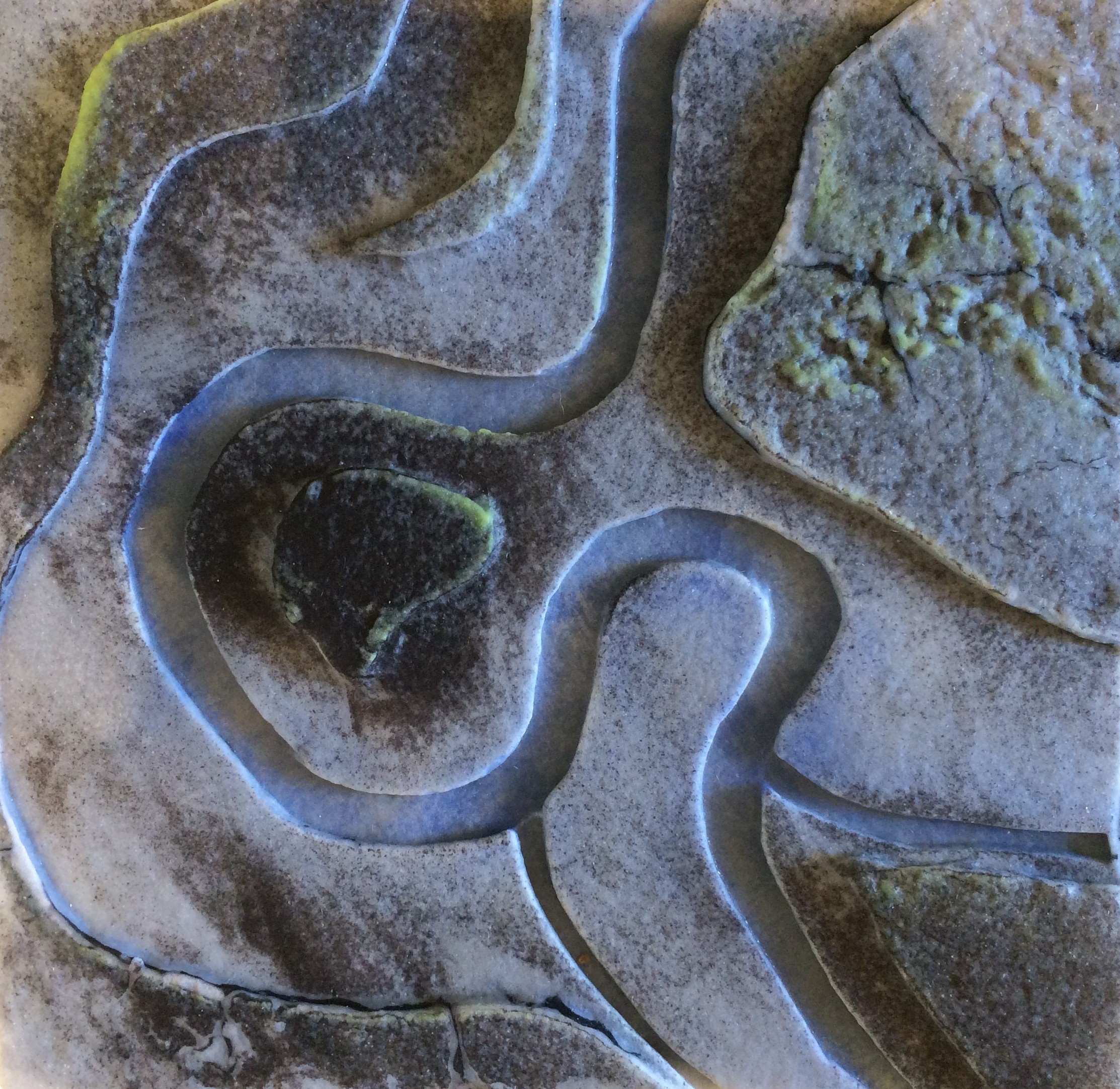 In the Loop - the Severn at Shrewsbury. Bas relief glass powders