Email:jan@jntglassdesign.co.uk
Region:Yorkshire and the Humber
Technique:Casting, Kiln work, Leaded and stained, Painting
Occupation:Artist, Educator
Discipline:Design, Fine art, Installation, Public art, Sculptural
Areas of Interest:Education, Techniques, Workshops
Country:United Kingdom
Jan Langdale (formerly Taylor) Glass Artist
My focus and passion is in creating hand-painted, multi-layered glass panels capturing the simplicity and beauty of the natural landscape in deep dimension – and showing everyday nature in a new way.
Through careful attention to detail with my dimensional pieces, my aim is to share a respect of the natural world in a tangible way, drawing the viewer into the work of art.
The depth of the pieces is created by using several techniques – using layering and diminishing the size, colour, tone, texture, and translucence on each receding layer. I generally use 6 to 9 layers of glass and once all the individual layers are painted, with hot-fire enamel paints, they are pre-fired (sometimes 2-3 times) and then kiln-cast into solid panels.
I'm inspired by the translucent qualities of glass, colour gradations, curvilinear designs and nature inspired artwork. I also love working to commission.
My background… I began working with stained glass, reverse glass painting and fused glass. My body of work includes stained glass windows, fused glass splashbacks for kitchens & bathrooms, glass wall art and dimensional pieces of glass artwork!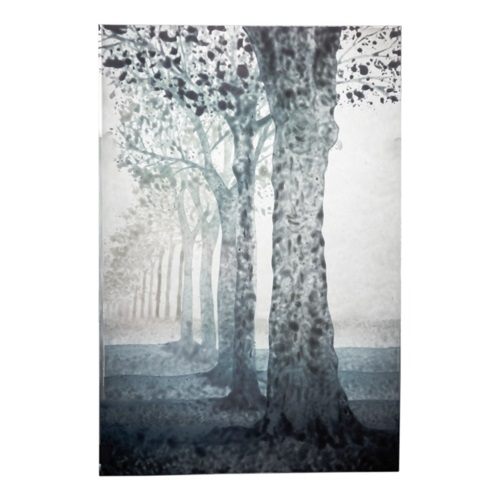 'Trees in Mist' Dimensional glass artwork: 4 x 6" x 18mm deep - 6 layered piece. Comes with a back-light and brackets that can be mounted on a wall or freestanding (on a mantlepiece or windowsill). , Photo credit: Peter Jeffreys. POA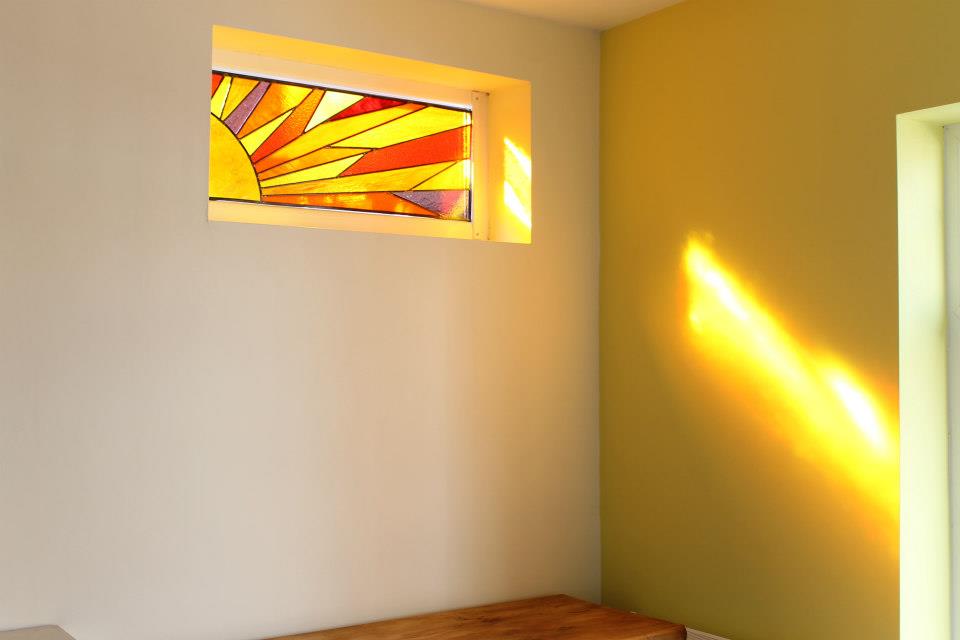 "Sun & Seascape" Stained glass sun, during fitting, catching the light - detail , Jan Langdale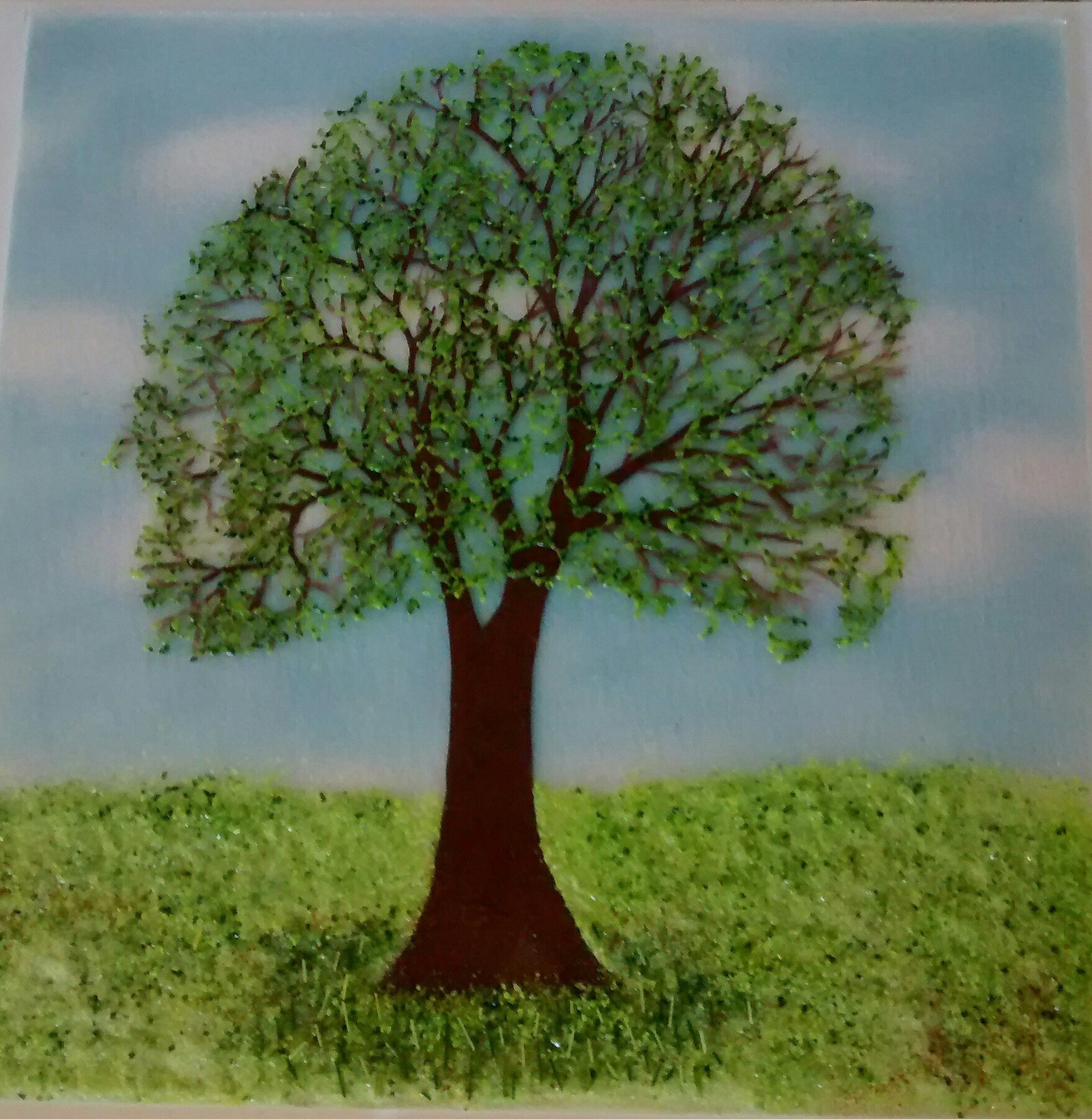 Summer Tree: fused glass wallart or splashback - 600 x 600 mm's , Jan Langdale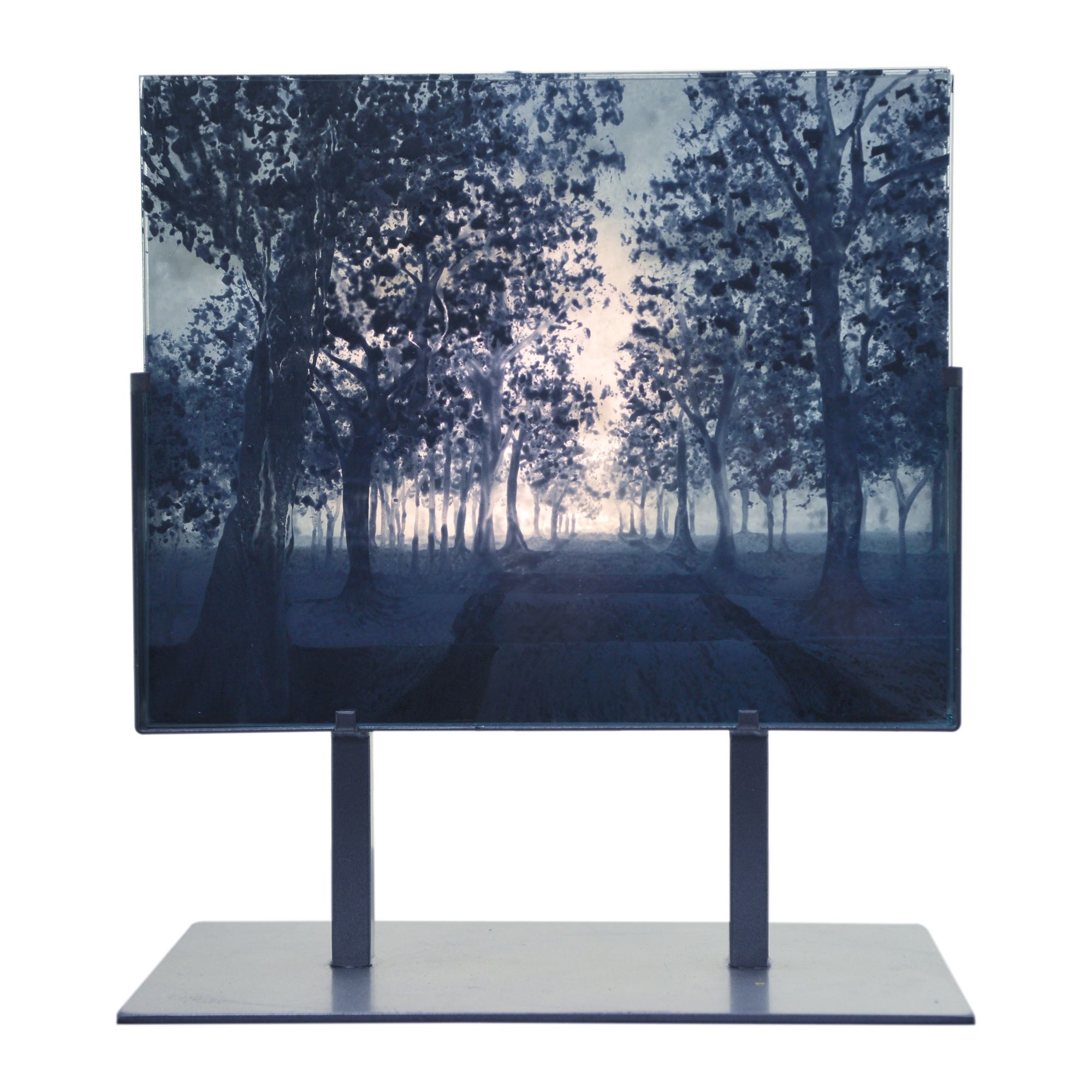 'Avenia with a hint of blue': 9 layered piece in stand - 10 x 8" x 27mm deep (glass size). Limited edition - each piece is unique. POA , Jan Langdale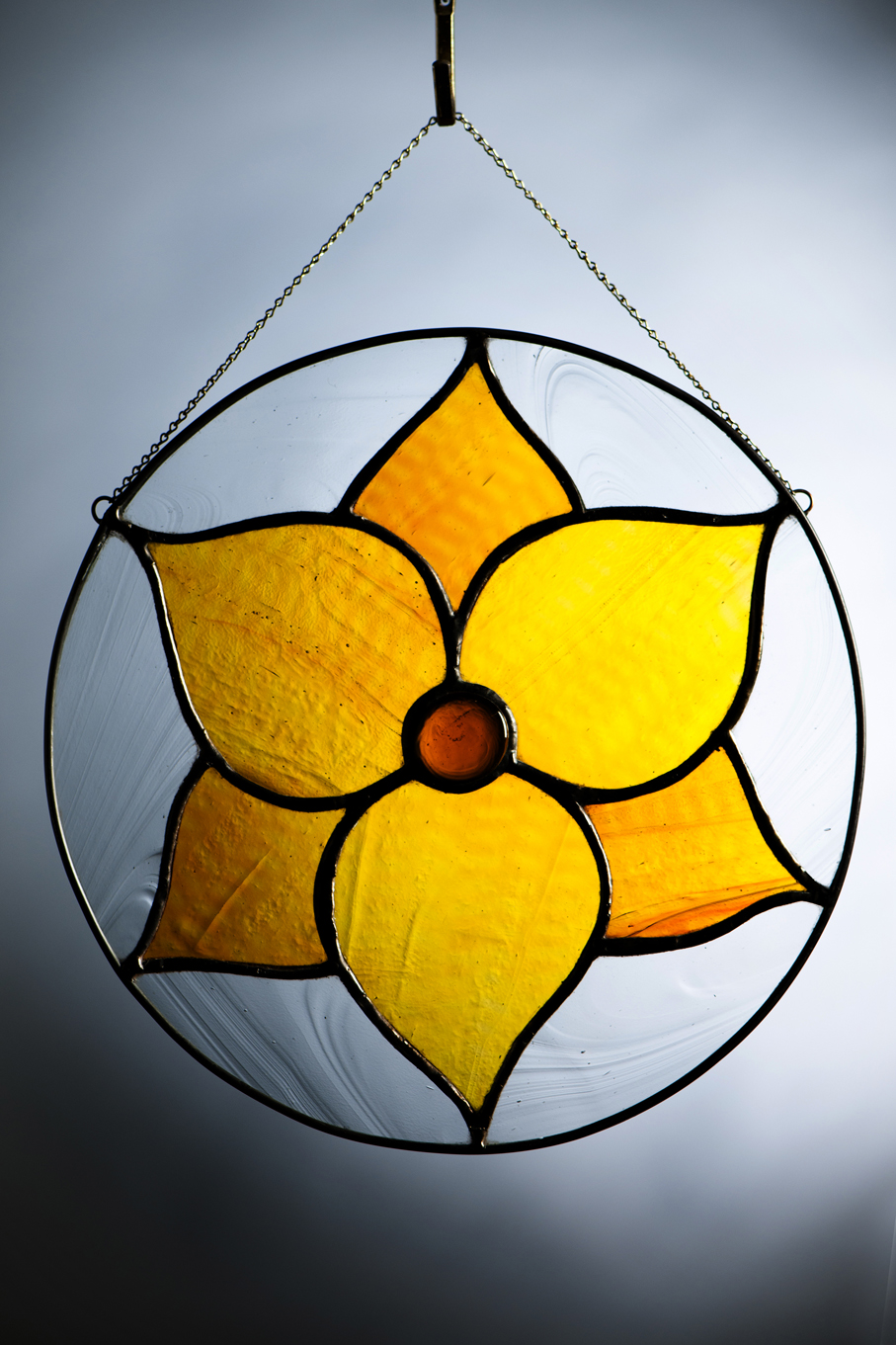 Stained Glass "Sunflower" - 10" , Jan Langdale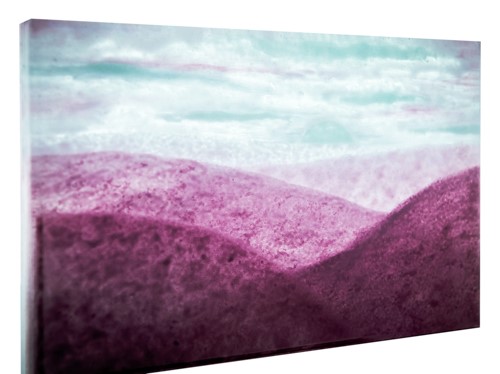 Heather: 6 x 4" x 18mm's deep - 6 layered piece. Comes set on a glass plinth. , Available for sale at www.arcadela.co.uk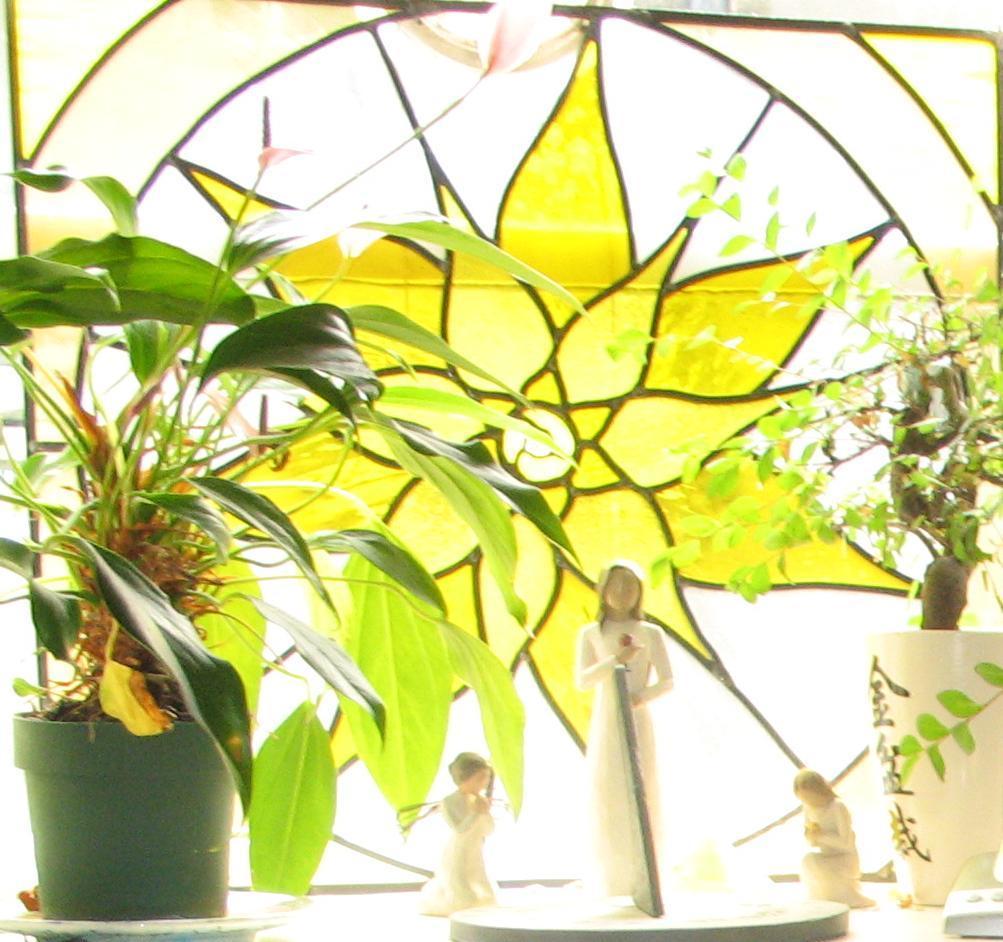 Stained Glass Sun-Flower - 750 x 750 mm's: Guide price £950 , Jan Langdale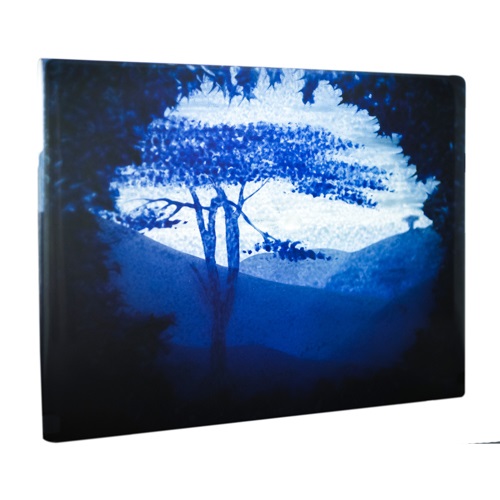 'Vista in blues': 8 x 6" x 18mm's deep - 6 layered piece. Comes with a back-light and brackets that can be mounted on a wall or freestanding (on a mantlepiece or windowsill). , Available for sale at www.arcadela.co.uk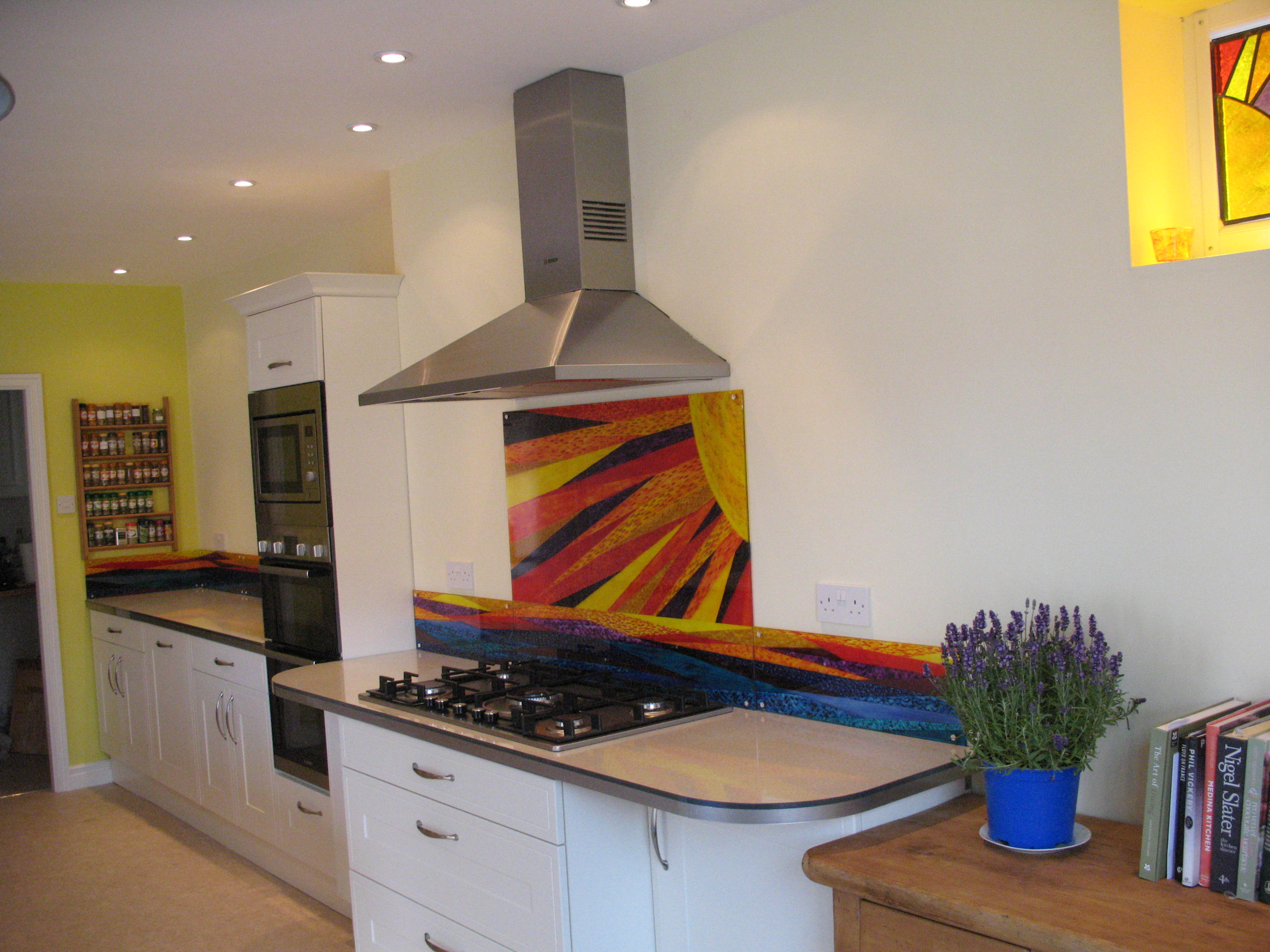 "Sun & Seascape" Hand-Painted glass splashback and stained glass window design - stained glass window photograph adjacent , Jan Langdale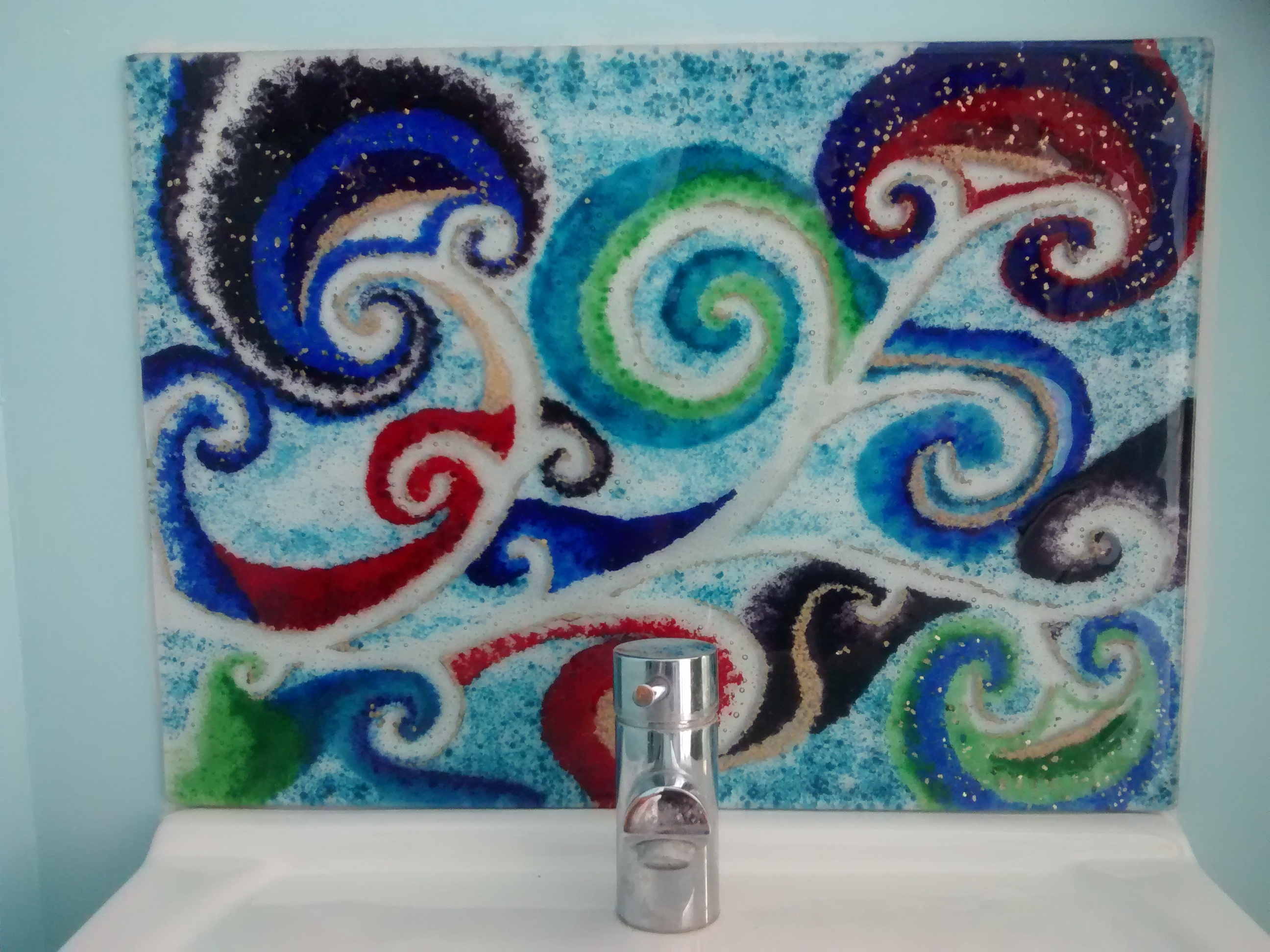 Abstract peacock feather/water: fused glass wallart or splashback - 550 x 400 mm's (same design available in different sizes) , Jan Langdale