Email:max@maxjacquard.com
Region:South East England
Technique:Casting, Cold work, Kiln work
Occupation:Artist
Discipline:Architectural, Decorative, Fine art
Areas of Interest:Competitions, Conferences, Education, Exhibition, Manufacturing, Technical queries, Techniques, Workshops
Country:United Kingdom
Max Jacquard
Award winning glass sculptor, Max Jacquard, exhibits internationally and his work can be seen in several important museum collections including the V&A Museum in London, The Shipley Museum in Gateshead, MAVA in Alcorcon, Madrid and the Shanghai Glass Museum. He has been a practitioner in Glass for over twenty years and is known for his innovative techniques such as 'Glass Patch-working and 'Core Casting'. He teaches regularly at UCA Farnham and Bildwerk Summer Academy, Frauenau.
My practice is driven by a search for expression of ideas and personal narratives but in the course of which I have come to refine several key kiln-forming techniques that I consider to bear a distinctive individual stamp. My artistic language involves the use of found forms or textures transposed into strange contexts using mould-making and transfer processes
I am perhaps known for the large-scale glass constructions such as The 'Brickman figure" in the V and A Museum, made in what I describe as 'Glass patch-working". In this method I am slump forming large sheets of Artist glass that are then cut up, edge-worked and stitched together using metal wire or links. These works are very time consuming to complete and today are mostly reserved for commissions or special exhibitions, but as an offshoot I run a number of workshops where recycled sheet glass and bottles becomes the raw material for collage and larger scale sculptural form building
The other process that I have pioneered and refined is the use of cores or negative forms in casting. This technique is featured in Angela Thwaites's Mould Making for Glass (pub A.C Black 2012) and involves the pre-casting of a core form that is suspended within a wax outer form that becomes the outside skin of the glass block. This method enables the viewer to perceive 'two forms in one" and creates a conversation in symbolism and spatial relationship that is unique to the medium of cast glass.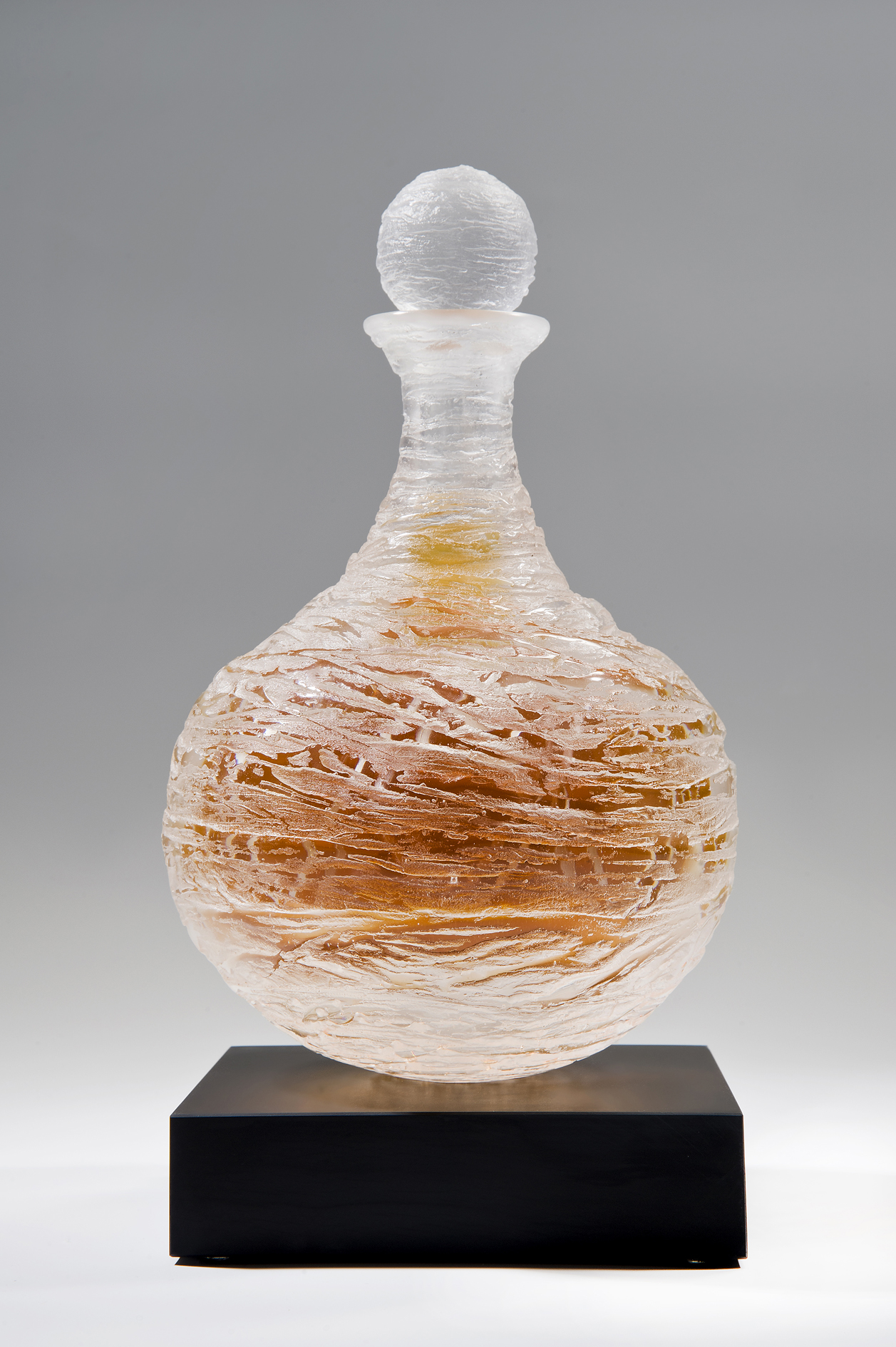 Wrapped Decanter (filled with whiskey) , Ester Segarra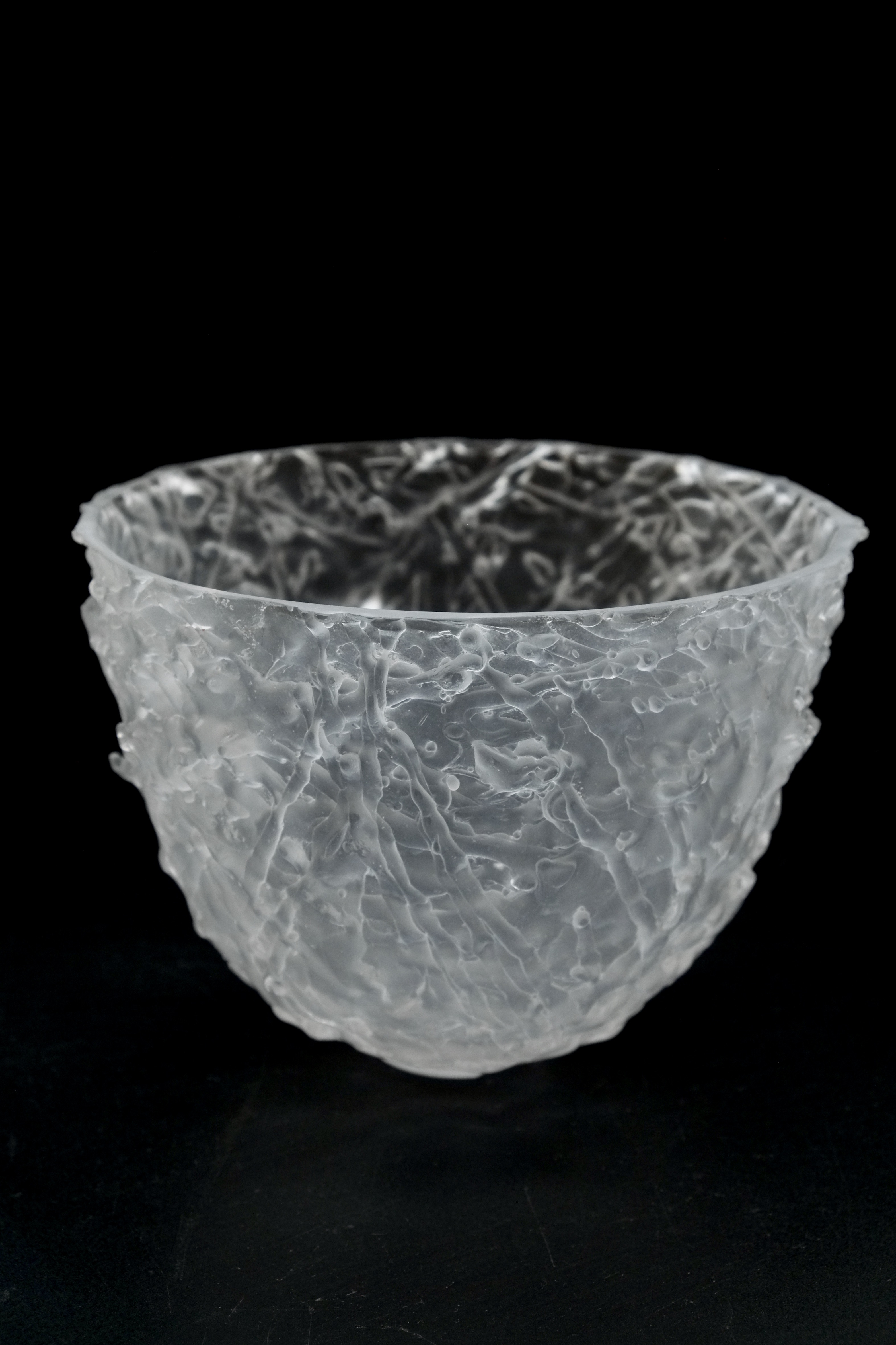 Nest Bowl For GAS Demo Video (GAS Virtual Conference 2020) , Max Jacquard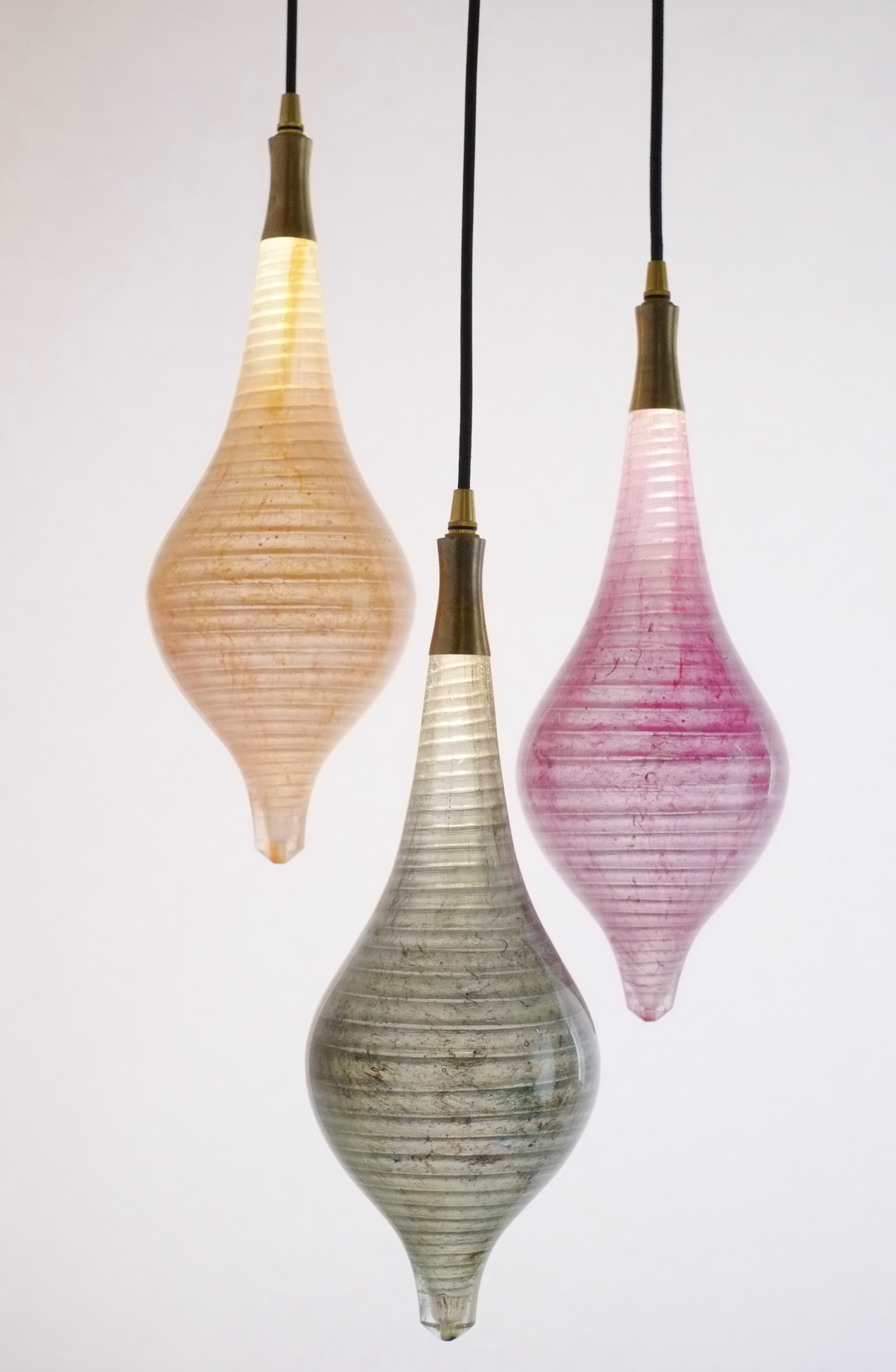 Semazen Drops: 2020 , Max Jacquard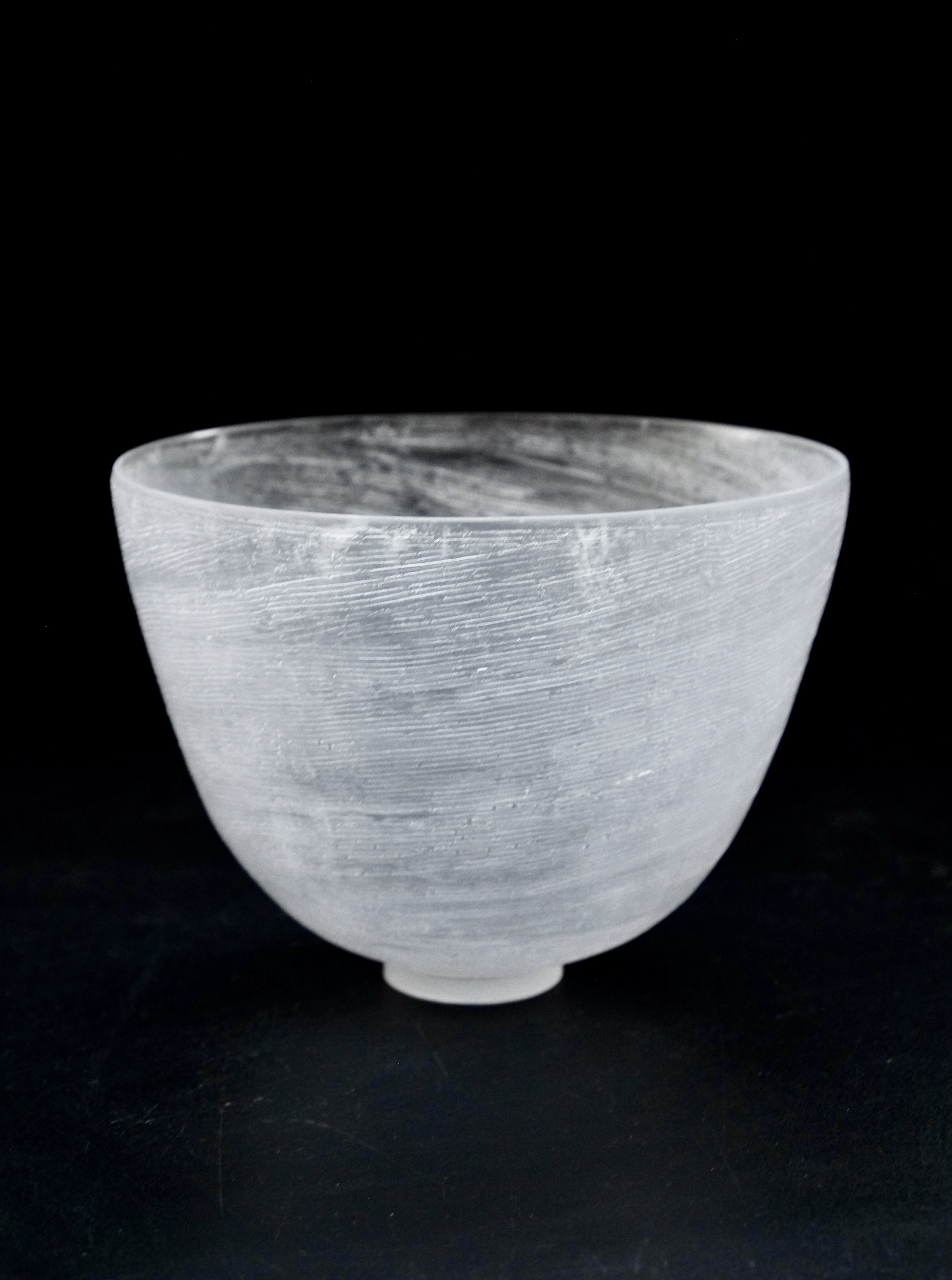 Ringing Bowl for Core Casting Demo: Casting Inside-Out (for GAS Virtual Conference 2020) , Max Jacquard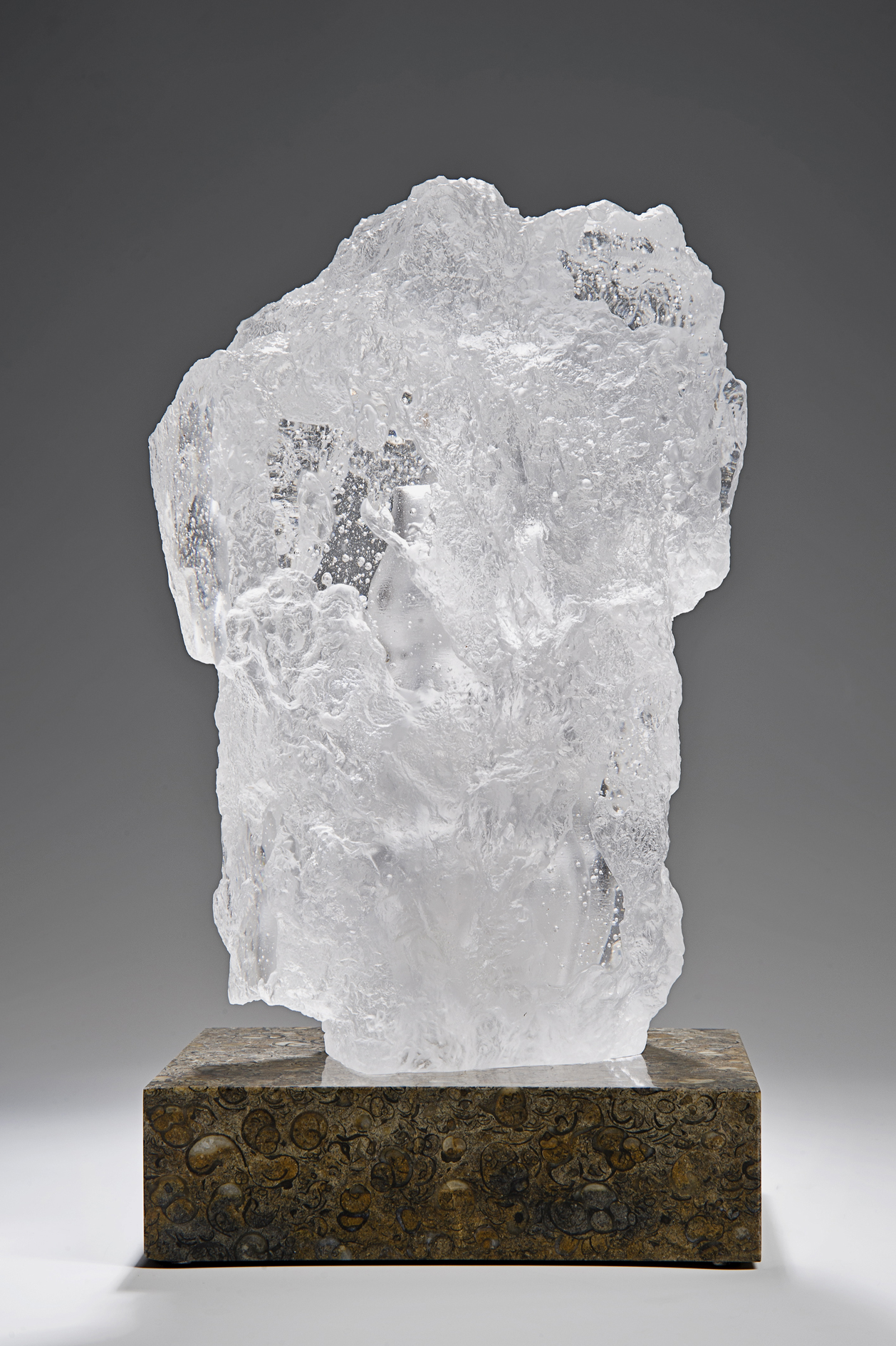 Scholarstone 2 , Made in collaboration with Marion Mack. photo Ester Segarra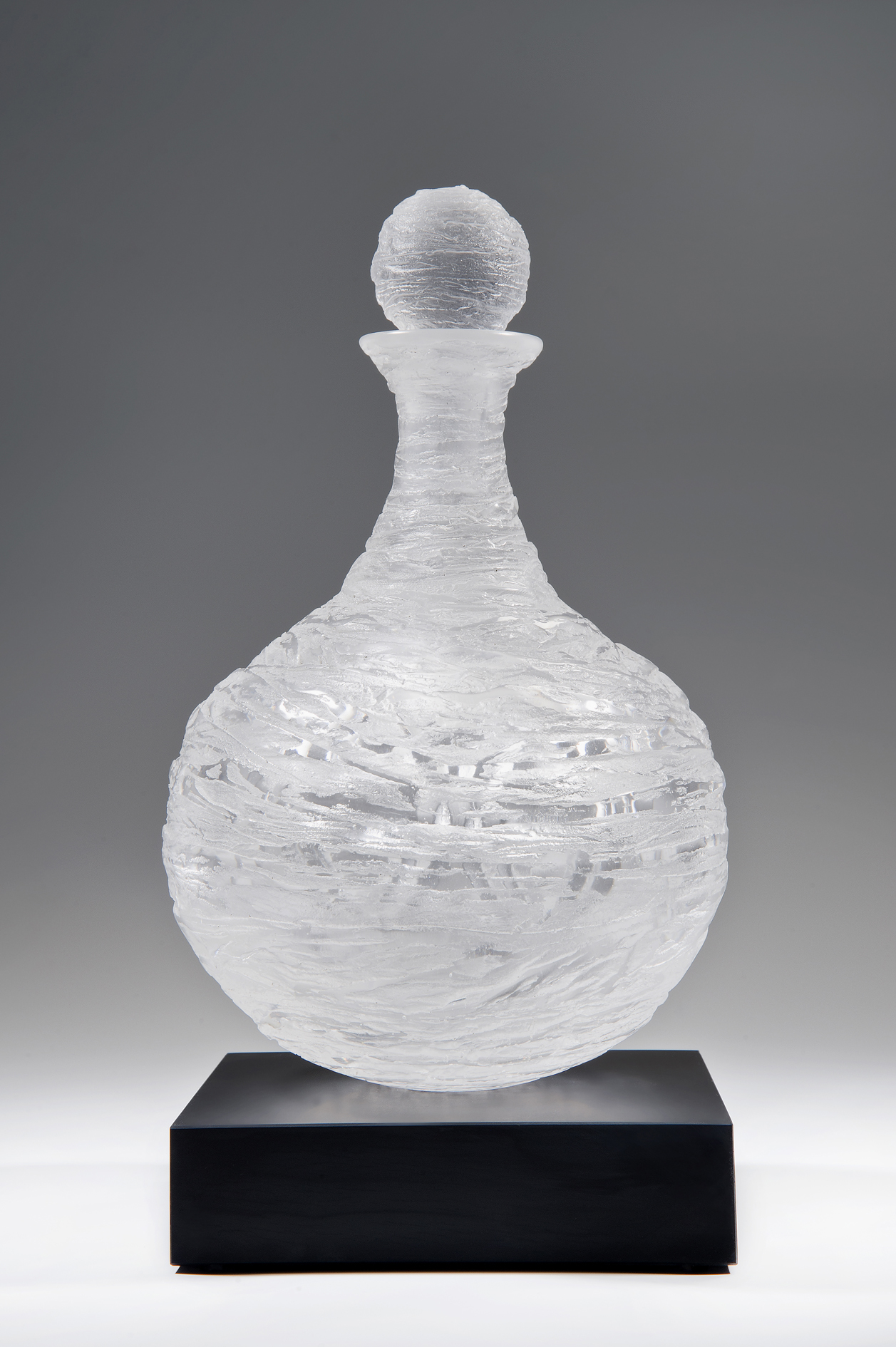 Wrapped Decanter: (silk wrapped teardrop) , Ester Segarra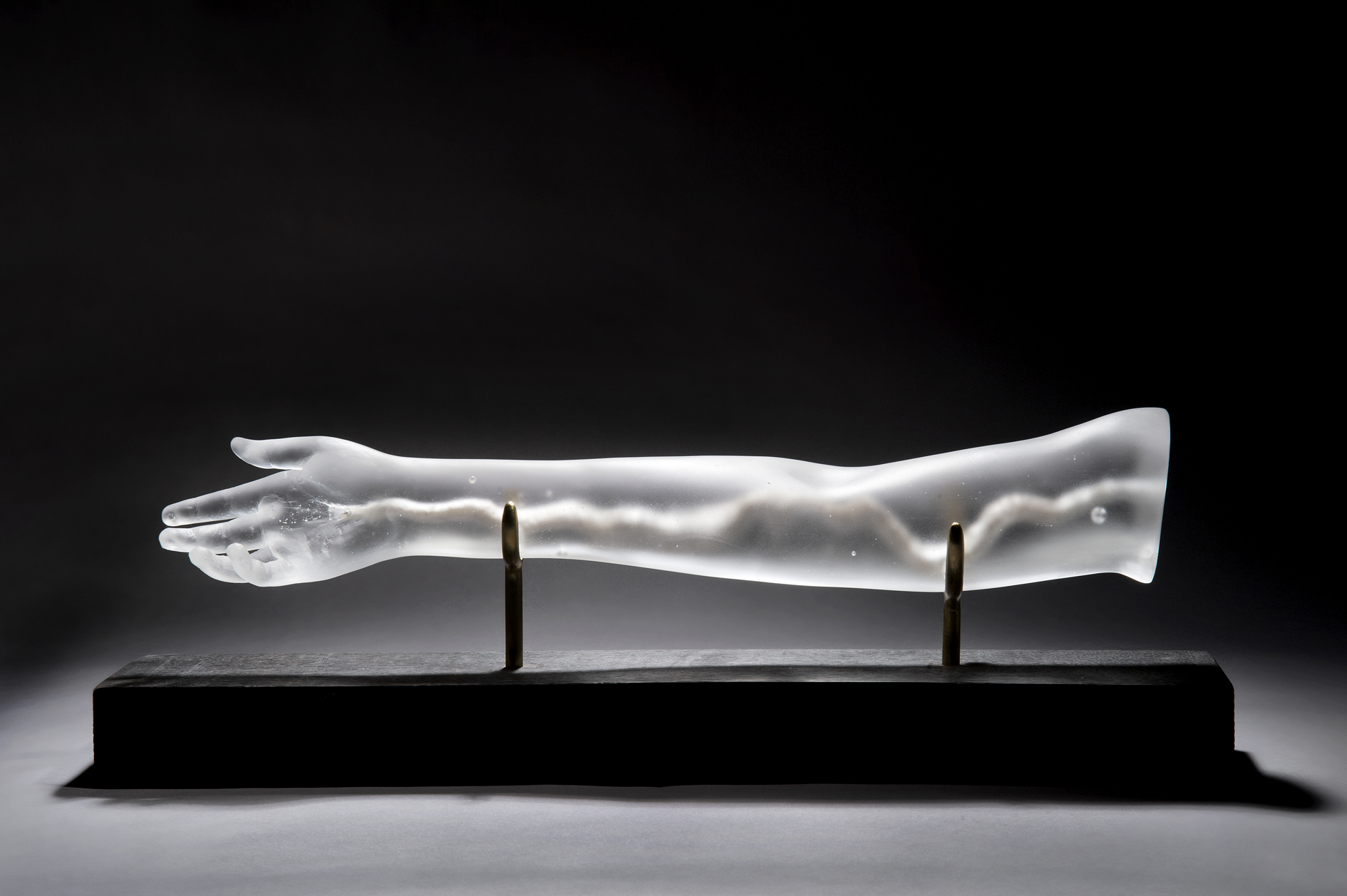 Tree Of Jesse , Ester Segarra