Email:davidissitt@aol.com
Region:South West England
Technique:Kiln work, Other
Occupation:Artist
Discipline:Decorative, Functional, Sculptural
Areas of Interest:Manufacturing
Country:United Kingdom
David Issitt
Very new to glass fusing, which I have embarked upon in partnership with my wife. Our aim is to combine glass fusing with woodturning to produce a variety of sculptural, decorative and functional items.
Starting simply – a glass lid for turned hollow form. Next project (underway) is a hollow wooden lantern with glass panels.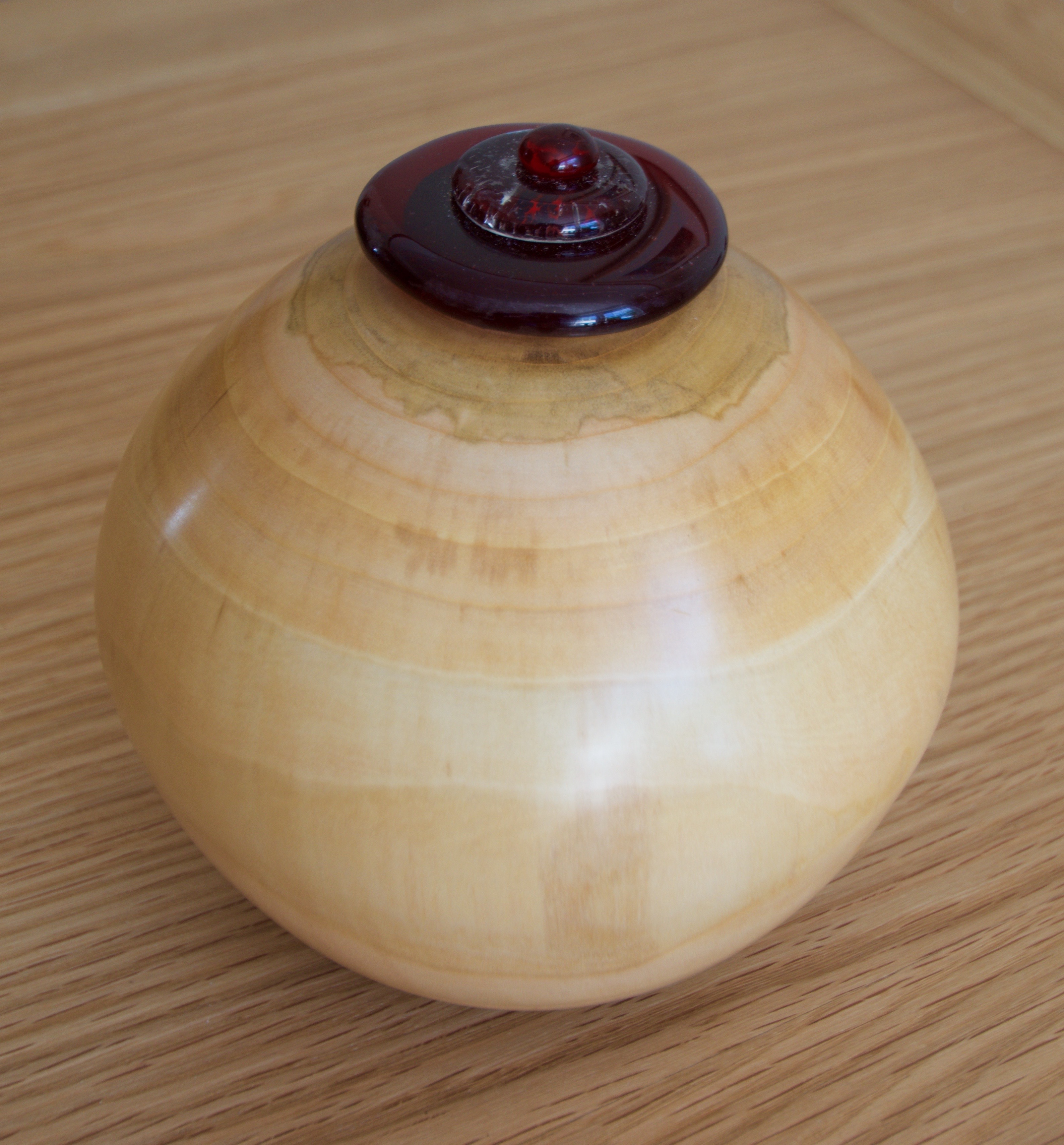 Turned hollow form in Cherry with fused glass lid.