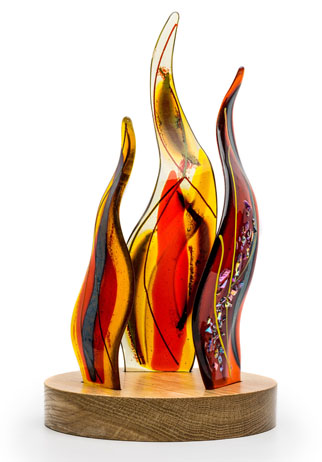 Email:gayhc@me.com
Website:http://www.gayhutchings.com
Region:East of England
Technique:Kiln work
Occupation:Artist
Discipline:Decorative, Functional, Sculptural
Areas of Interest:Exhibition, Networking, Techniques
Product:Fine Art, Sculptural
Country:United Kingdom
Gay Hutchings
1977-80 - BA Hons in Fine Art1994-96 - Post Graduate Diploma in Stained Glass, Central St Martins, London1996-97 - Fellowship for 1-yr study in glass at CSM. For the past twenty years I have developed my glass making practice to include decorative free-standing glass pieces using fusing/slumping techniques.
Having originally trained as a painter, I started making 'pictures in glass', turning them into bowls, plates or free-standing pieces. Using fusing and slumping techniques I also create colourful sculptures which are set into stands
made of wood or wrought iron. I have also been exploring screen printing images onto the glass.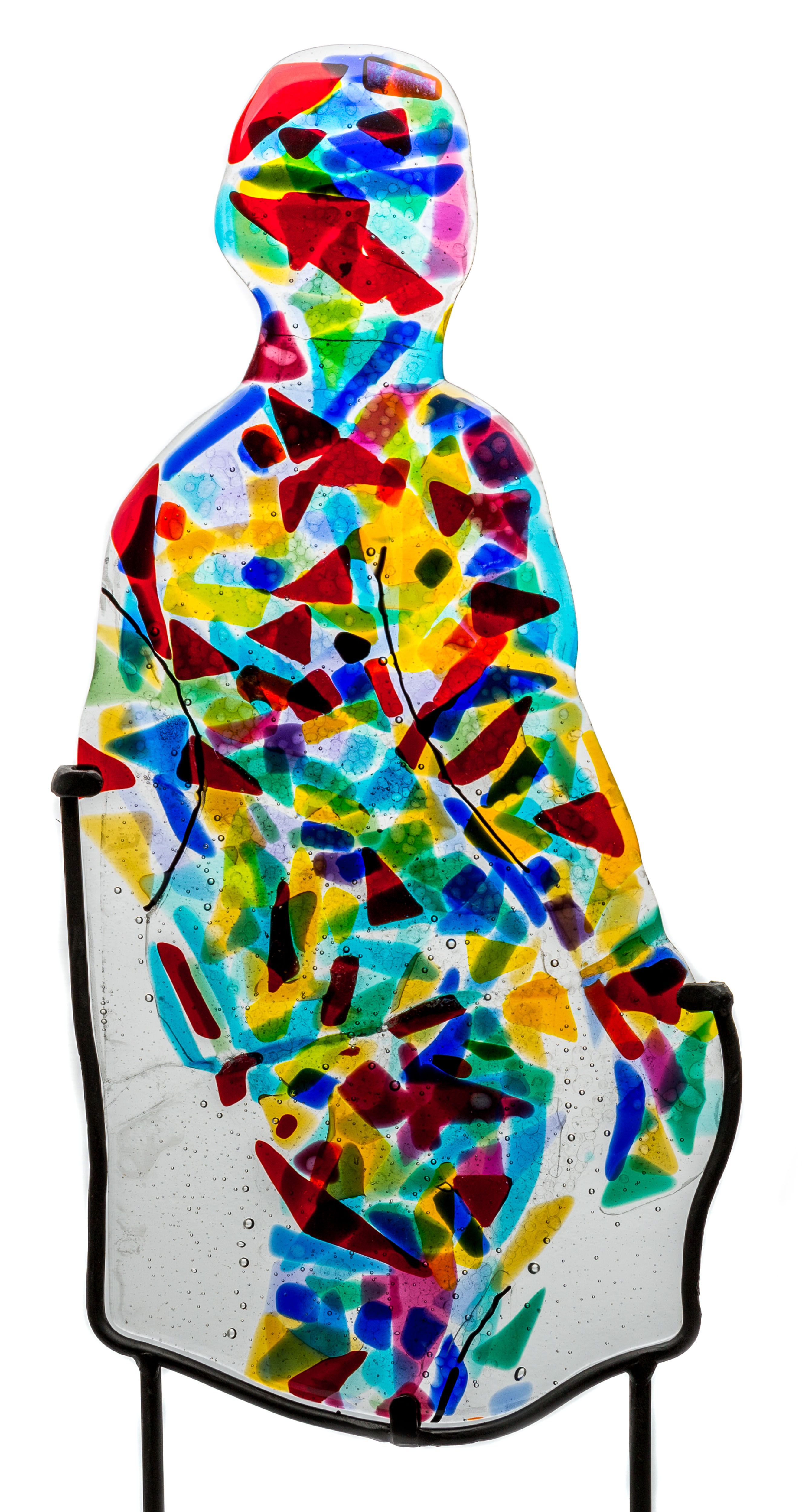 Torso , Fused glass in wrought iron stand.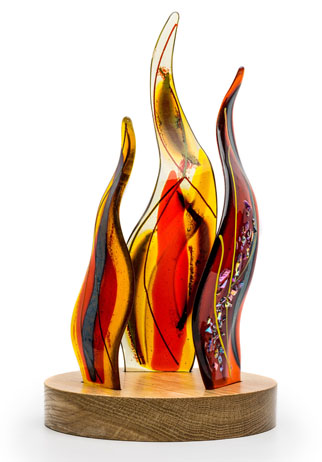 Flames , Fused/slumped glass in wooden stand;36x20cm inc stand.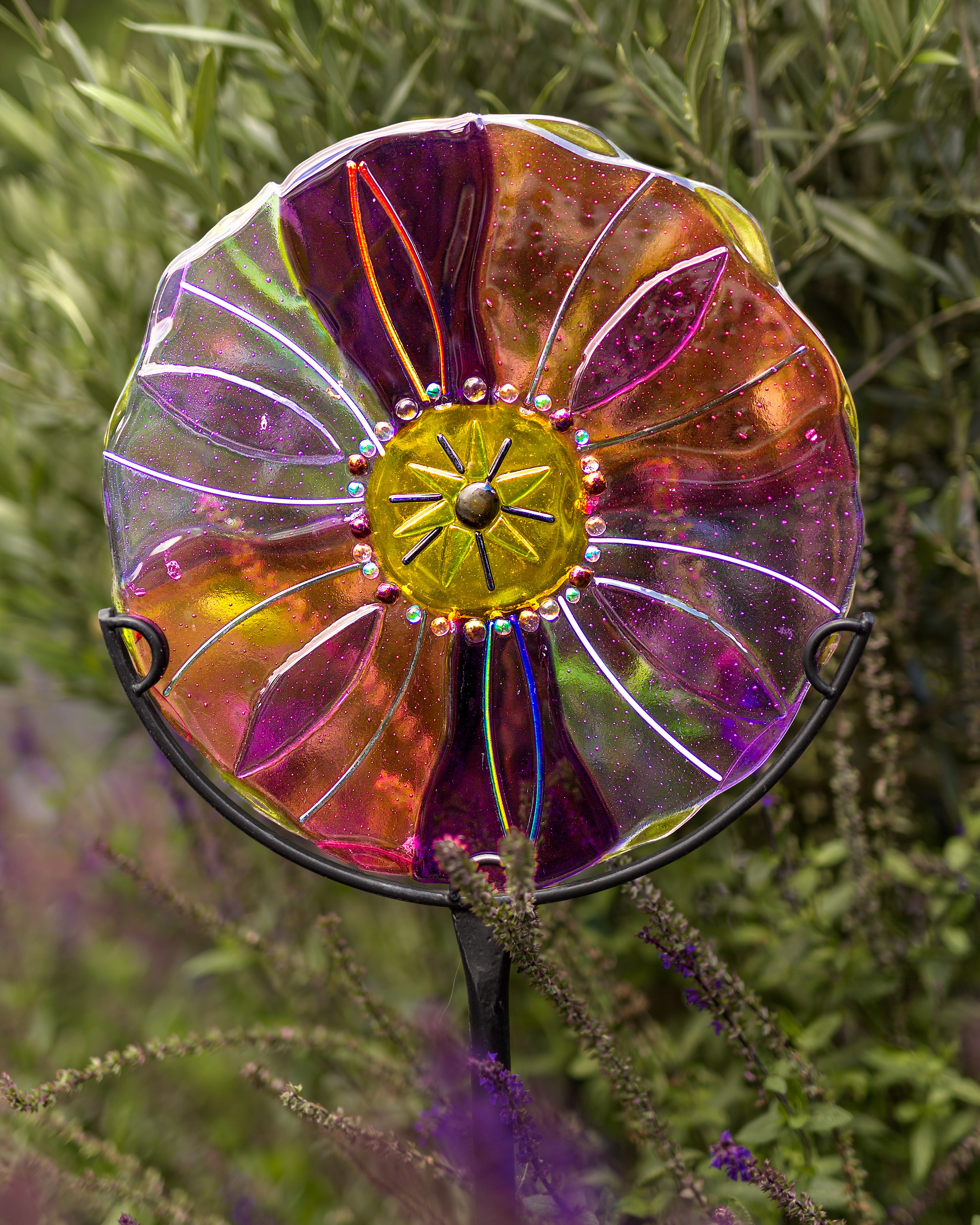 Garden flower , Bob Foyers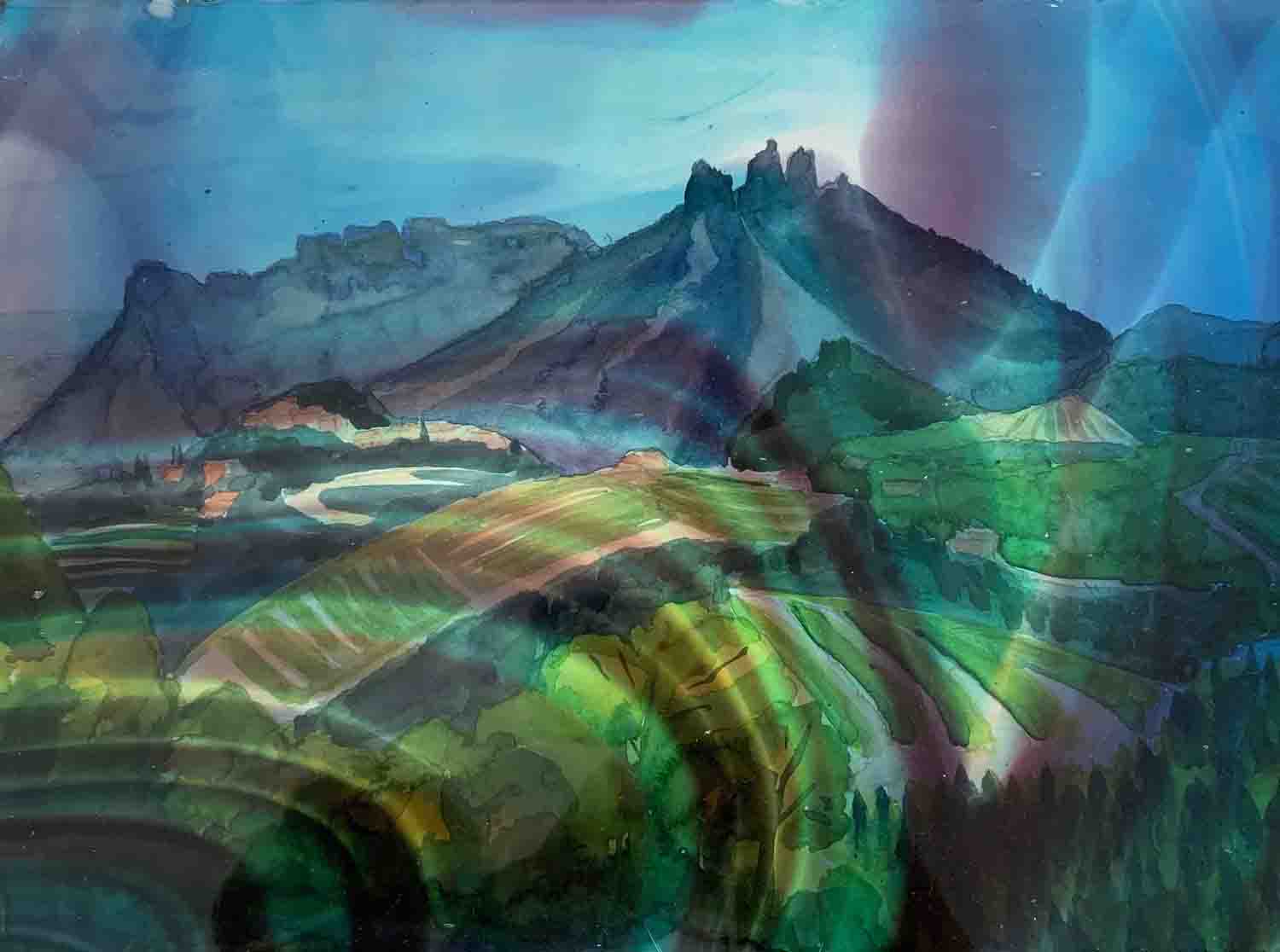 Les Dentelles de Montmirail , Bob Foyers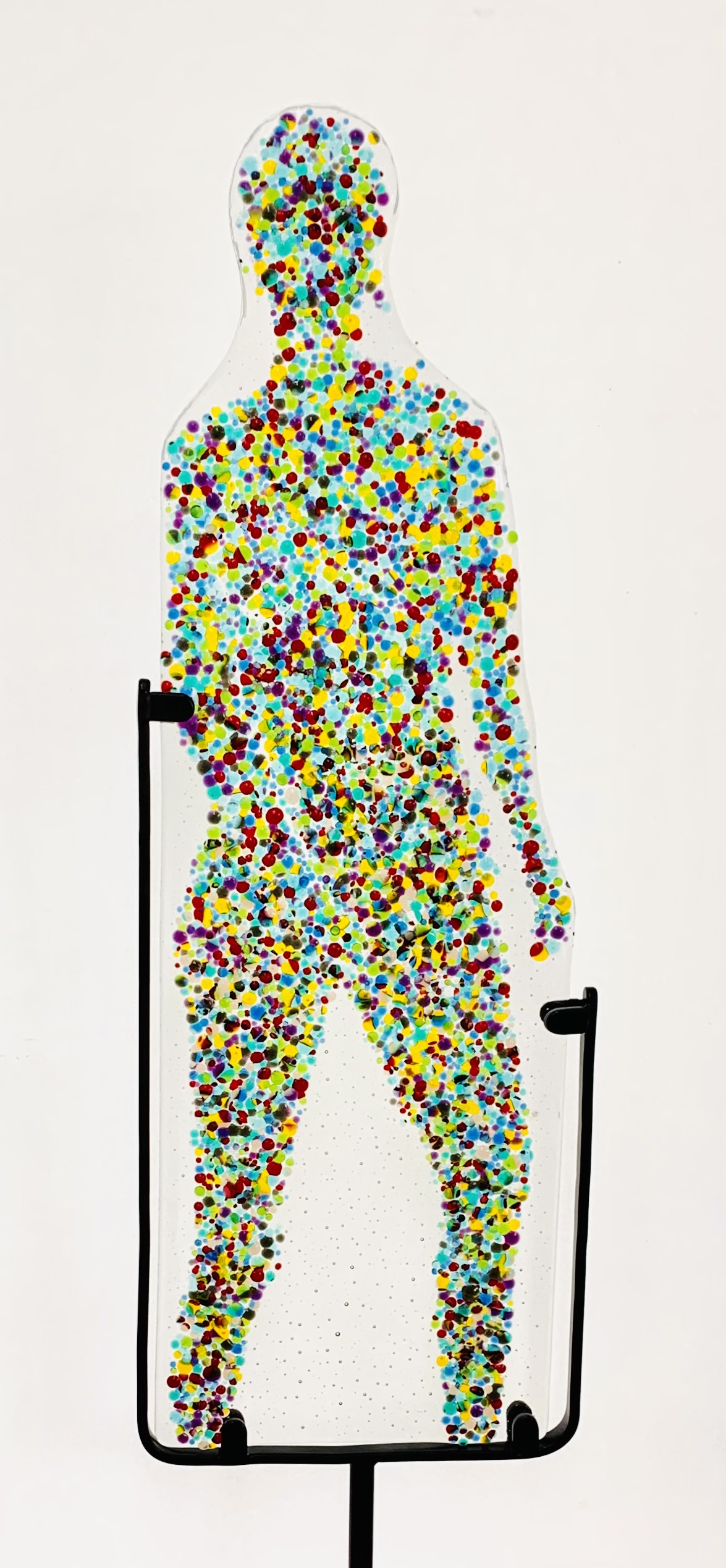 Female Figure , Gay Hutchings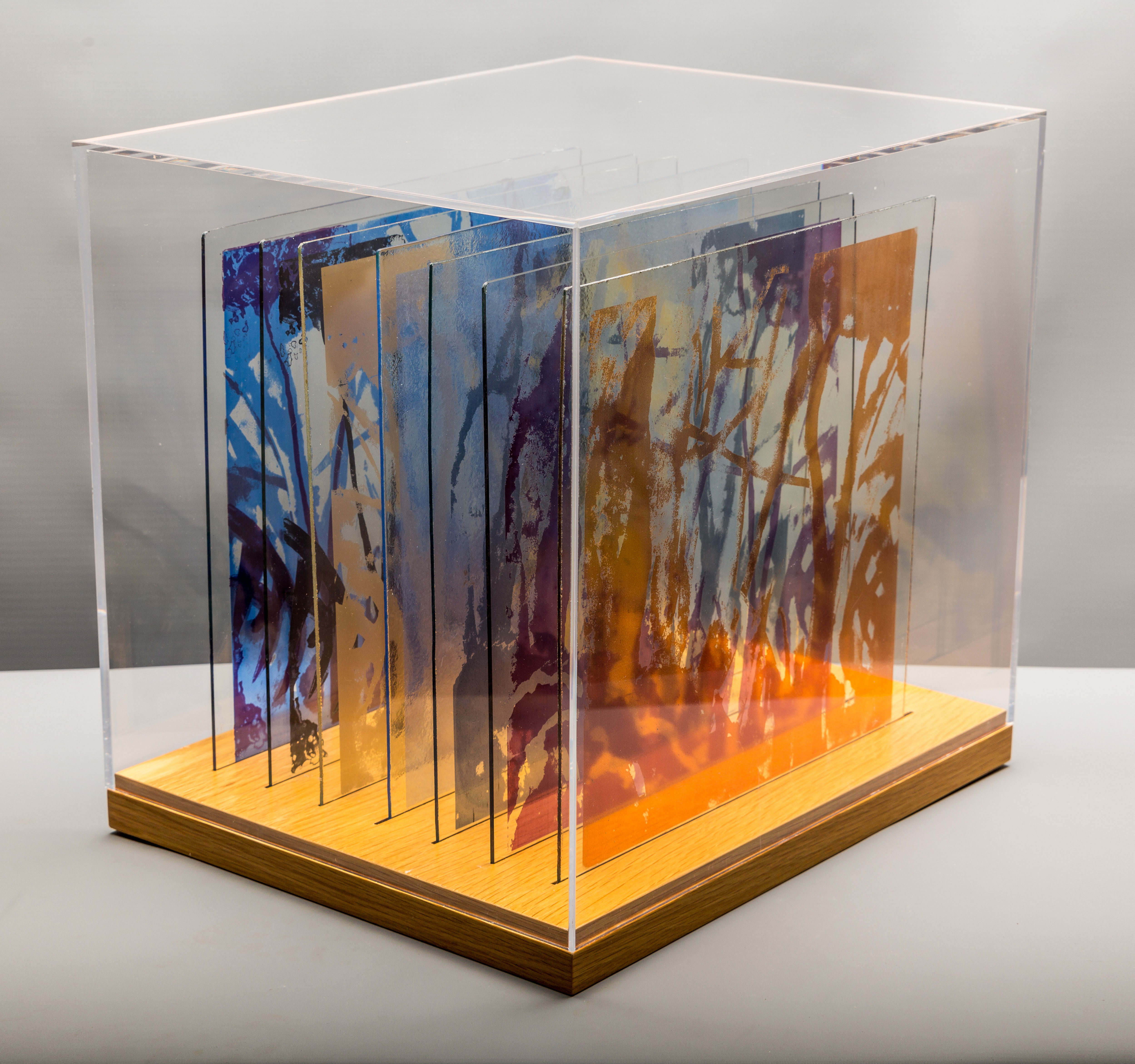 Through the Wood , Sheets of screennprinted float glass in acrylic case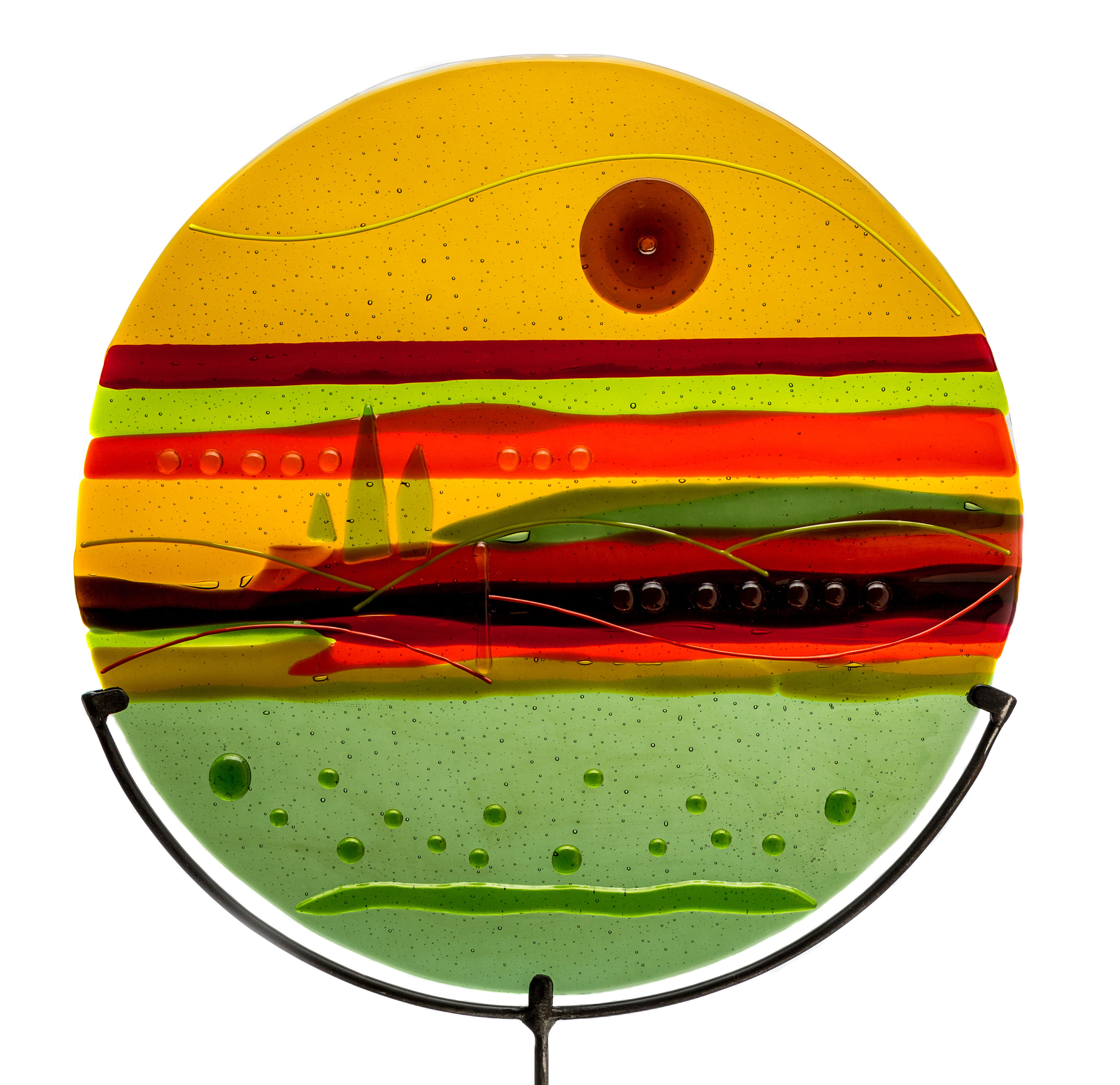 Tuscan Sun , Fused glass in wrought iron stand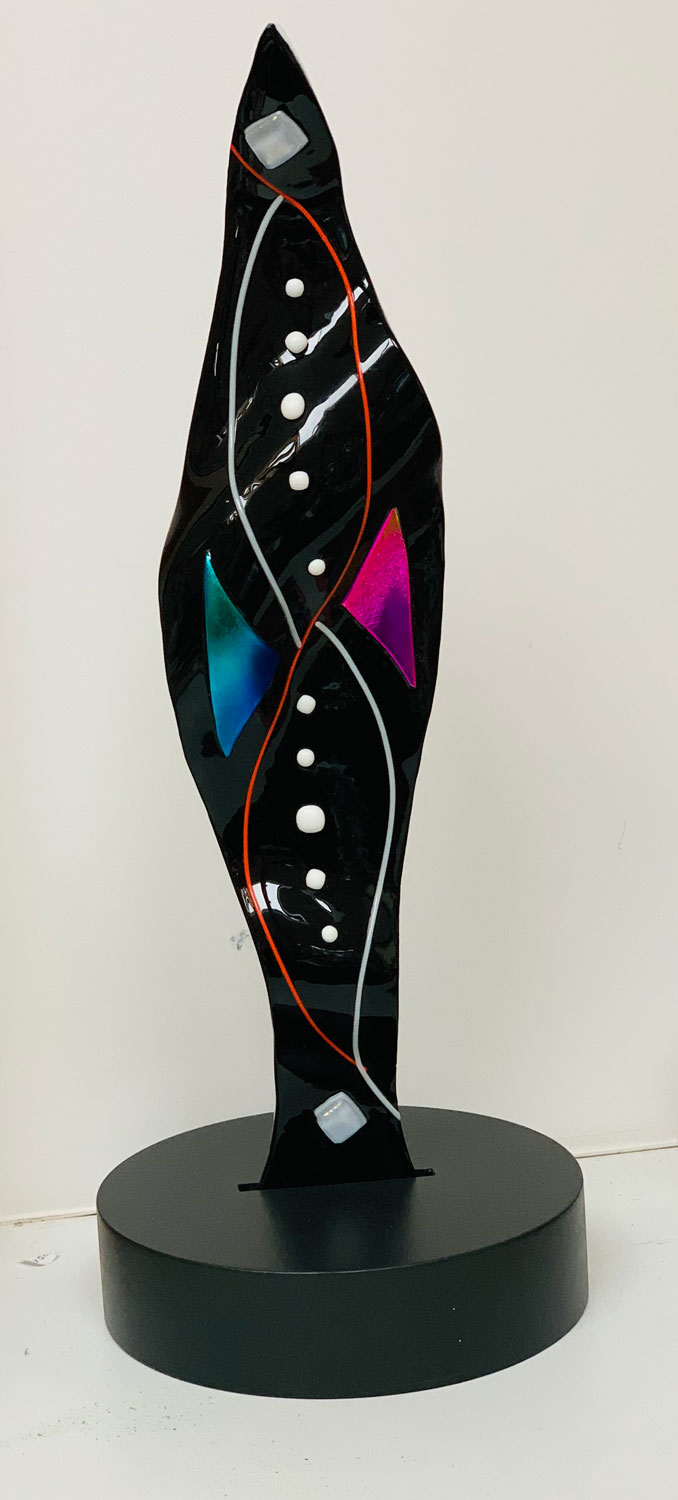 Black Form , Gay Hutchings

Dancer 3 , Gay Hutchings